February 20, 2021 at 1:53 pm PST | by Special to the LA Blade
School District Axes Entire Diversity Program Over Trans Kids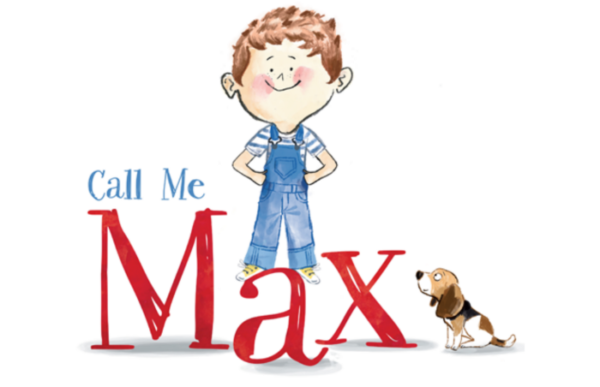 The Murray School District in Utah just ended the "equity book bundles" program they launched to give children access to authors of color, LGBTQ authors, and more inclusive literature in general.
According to the Salt Lake Tribune, the district ended the program in response to complaints that a third grader brought in a copy of Call Me Max, a picture book for young readers that features a transgender boy. The student's teacher read the book aloud to the class, and over the next several days, all hell broke loose. Parents contacted district officials, in tones reports have described as "angry" and "outraged."
Outrage over trans people ends entire diversity reading program
The district, which serves over 6,000 students, suspended the entire diversity program, scrubbed all reference to it from its website, and sent a letter of apology to every parent in the district:
"As a district, we recognize and acknowledge the concerns. We are committed to learning from this experience and doing better."
Though Call Me Max was not included in the "equity book bundles," the district has backpedaled on the LGBTQ portion of the diversity program and will purge all schools of LGBTQ books. District spokesperson Doug Perry told the Tribune that all district classrooms and libraries will be examined and all books like Call Me Max will be removed.
In other words, no kids in the district may learn about transgender topics or people. The district isn't apologizing about that, they sound proud of it, as if they're doing something virtuous.
Diversity reading program stopped in the middle of Black History Month
As I often write, homophobes and transphobes are very likely to be racists. The two seem to go together, seemingly well illustrated by the school district in this case. They didn't ban just LGBTQ books. They ended the entire diversity reading program in the middle of Black History Month.
Talk about queer panic.
Perry appeared to try to deflect concerns over the timing. "That is purely coincidental," he said. "We certainly honor and revere Black History Month as an important part of our education."
But what would the district have done if parents objected to Black History Month? It's worth noting that a nearby non-district school let parents opt out of Black History Month reading. The school only reversed that policy after outrage poured in from outside the community.
Why would schools object to LGBTQ reading and Black History Month?
The elephant in the room here is religion. The LDS (Mormon) church is socially powerful in the Murray area, and Mormons in general strongly oppose equality for LGBTQ people on religious grounds. The Church also has a disturbing history of explicit institutional/theological racism.
Until 1978, the LDS Church barred Black men from from the priesthood, barred Black men and women from worshipping in its temples, and barred interracial marriage. The reasons were theological. Mormon founders Joseph Smith and Brigham Young taught that black skin was the result of the Curse of Cain or the Curse of Ham, and that Black people were inferior to white people.
According to surveys, between 60 and 70 percent of Mormons still believe racist theology was "inspired of God and was God's will for the Church." Only about 1 in 5 Mormons as of 2018 say "they know or believe the ban to have been wrong."
As disturbing as that is, I'm not just calling out only Mormons for racism.
Most white evangelical Protestant churches in the U.S. used the same Biblical justification to defend racist segregation right through the 1970s. I say this while noting that Mormons, evangelicals, and Catholics use Biblical justification to hurt LGBTQ people today. That's every bit as wrong as Biblical racism.
Religion is no excuse for bigotry
The parents in the Murray School District are wrong to try to erase transgender people and issues. The parents who tried to exempt their kids from reading about Black history are wrong.
The Murray School District is wrong to bow to bigotry.
They're wrong to pull LGBTQ-themed books from shelves, and they're wrong to stop their diversity reading program in the middle of Black History Month — or at any other time.
LGBTQ people exist, so let's talk about love and acceptance
I don't know why that third grader brought a copy of My Name is Max to school. I don't know if they or one of their loved ones is transgender or if they just love learning about different sorts of people — like the diversity reading program was supposed to encourage.
I do know I've read Call Me Max and highly endorse its message of love, acceptance, and empathy. Max shows kids we don't have to BE a person to work to understand how that person feels. The story stays entirely age appropriate as it teaches kids that acceptance and love don't cost anything.
A Goodreads review puts it like this: "Max's voice is young, naïve, and with a sweet innocence of youth. Never pushing an agenda, he merely informs adults and classmates how it feels to be a transgender boy."
"How it feels to be me" is probably something all humans wish others could know. We all want to be understood and loved for who we are.
Let's talk about what this Utah school district is teaching
Kids in the Murray School District just received a powerful lesson in hatred and stigmatization. They witnessed outrage over a sweet book whose main character just wants to be understood.
Adults in the district have taught students that trans kids (who exist no matter how hard some may wish to the contrary) are so objectionable as people that entire school programs must be overturned at the mere mention of them.
Students learned that love and acceptance are less important than Mormon dogma. They learned diversity isn't valuable right down where it counts — not when it's OK to hate an entire minority of people just for existing.
As an aside, kids in Utah are getting strong doses of that hate from other leaders. For example, Republican Senator Mitt Romney just announced he won't support the federal LGBTQ Equality Act because it bars religious people from discriminating against LGBTQ people.
Isn't it time to foster inclusive values?
If your religious beliefs lead you to reject your own LGBTQ identity, nobody in the world says you shouldn't follow your conscience. But the converse of that, which should go without saying, is that other people must be free to follow their own consciences.
We LGBTQ people aren't going to stop existing no matter how strong your faith is. Your children are going to go to school with LGBTQ kids and kids from LGBTQ families no matter how strong your faith is.
Your kids need to learn (just as much as you need to learn) how to accept and love people who are different from you. To learn how to accept and love people who practice a different religion from you or who practice no religion at all.
Isn't about time to drop the hate? Call Me Max is a great place to start.
It may be just a children's picture book, but it has a lot to teach adults.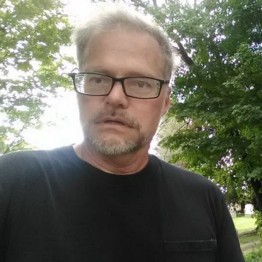 James Finn is a former Air Force intelligence analyst, long-time LGBTQ activist, an alumnus of Queer Nation and Act Up NY, an essayist occasionally published in queer news outlets, and an "agented" novelist. Send questions, comments, and story ideas to [email protected]
The preceding originally appeared at Prism & Pen; Amplifying LGBTQ voices through the art of storytelling. Republished by permission.