History Calling Sony and Amazon: Da Vinci Was Gay!
Guys, Leonardo da Vinci was gay.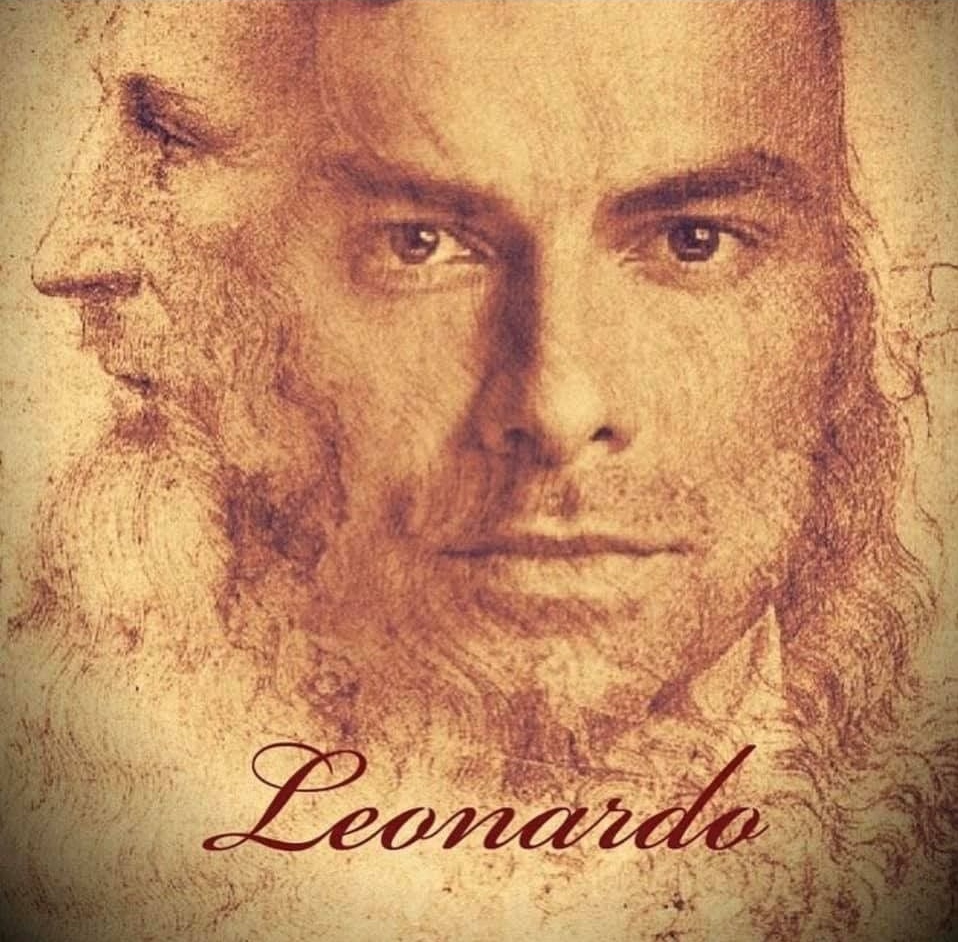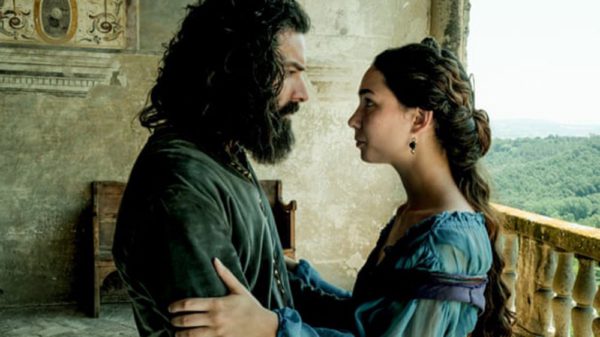 By James Finn | The fact that LGBTQ people have traditionally been erased from history is well known. People today generally don't like it. We want to know about Alexander the Great's passionate affairs with handsome Hephaestion and beautiful Bagoas the gender-bending eunuch twink. That Roman emperor Hadrian elevated his tragically drowned male lover Antinous to the status of a god is (mostly) no longer suppressed in schools.
The queerness of the Italian Renaissance is a subject once kept quite hush hush. In high school, I dove into Irving Stone's 1961 novel The Agony and the Ecstasy, hoping to find a role mode in the great Michelangelo, whose rumored gayness I had never found discussed in history books.
Stone wrote delicately, clearly "in the know" but dancing around topics authors today address more clearly. I finished the book disappointed and dove into private research, further disappointed that "respectable" scholars denied all evidence of male/male passion … despite reams of homo-erotic poetry, themes of masculine beauty in paintings and sculpture, and despite the documented fact he was arrested for sodomy by Florence's deliciously named Office of the Night.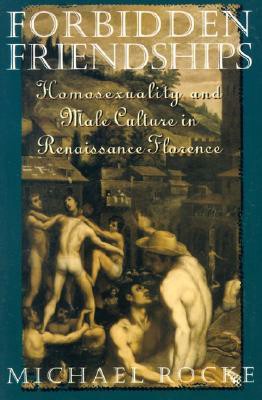 Recent scholarship into the office's meticulously preserved records have raised plenty of uncomfortable facts. Forbidden Friendships: Homosexuality and Male Culture in Renaissance Florence makes for fascinating and sometimes entertaining reading for those who want details.
Established in 1432 to root out homosexuality, the Office of the Night had its work cut out. Florence was apparently a cross between San Francisco's gay Castro and NYC's artsy SoHo. During the seventy years the office existed, prosecutors accused some seventeen thousand men of sodomy. Even so, sources say Florence remained a "gay" hot spot, possibly because the office was open to political suasion when members of powerful families got caught in their web.
Michelangelo was not powerful, but the young man he was accused of "corrupting" belonged to a wealthy clan that scholars say managed to get the charge dismissed.
Leonardo da Vinci was arrested by the Office of the Night when he was 24. He was jailed for only a few hours, but he sweated over his fate for many weeks. Elizabeth Abbott of Carleton University argues the experience terrified him and shaped him in negative ways, making him paranoid and confrontational on the subject of sex with men.
But Abbott and many other experts have concluded that while the concept of sexual orientation did not exist in Renaissance Italy, Da Vinci would almost certainly identify as gay if he were alive today. No evidence from his well documented life shows him falling in in love with or having sexual relationships with women, notable in a day when a man of his status would be expected to maintain mistresses.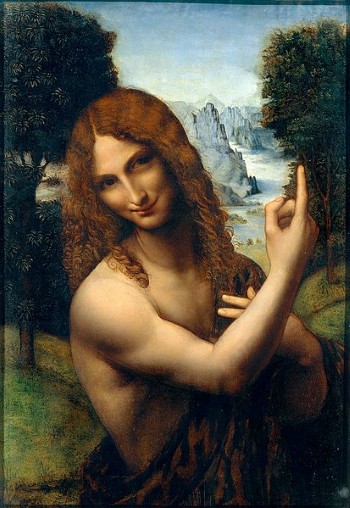 His art is so homo-erotically charged that few are surprised by contemporary rumors that the beautiful male models he employed (and dressed like peacocks) were sometimes his lovers.
Salai was one model Leonardo particularly favored. He painted him as John the Baptist and probably also as a woman in the Virgin of the Rocks.
As far back as 1550, the biographer Giorgio Vasari reported da Vinci was "besotted" with Salai, "who was most comely in grace and beauty, having fine locks, curling in ringlets, in which Leonardo delighted."
Like other observers of the time, Vasari notes an absence of women in the great artist's life, at least in the romantic sense.
Like other observers of the time, Vasari notes an absence of women in the great artist's life, at least in the romantic sense.
Leonardo da Vinci can be held up as a gay role model
Scholars have lost their reticence, storytellers are free to portray the truth, and LGBTQ kids are free to look up to one of Renaissance Italy's most luminous artists as a kind of hero. Surely Leonardo is fit for inclusion in LGBTQ history curricula more and more school districts are developing.
We're not erasing queer history anymore. Or are we?
Inventing a woman lover who didn't exist
Not so fast! For reasons unknown, Sony Pictures Television has invented a heterosexual storyline in Leonardo, one of this year's most anticipated period dramas.
The series is an eight-part dramatization of the Italian master's life, produced by Lux Vide and Rai Fiction with Big Light Productions in association with France Télévisions and RTVE in Spain. It's big budget, big glitz, big names, and big promo. While its release date in the U.S. has not yet been announced, it drops on Amazon Prime Video UK April 16.
While the series doesn't shy away from Leonardo's queerness, depicting some of his relationships with men, historians say the heterosexual relationship it features as central is fanciful, fictional, and based on the flimsiest of debunked scholarship.
Nothing of course would be wrong with portraying the artist as bisexual if he actually had been. But experts who study the subject are united in observing that he almost certainly never had romantic or sexual relationships with women and — more to the point — could not have had such a relationship with Caterina da Cremona as portrayed in the series.
Jonathan Jones observes that "Caterina is a figment, a fantasy, a complete piece of tosh, invented by a 19th-century Romantic and for some reason given highly unconvincing credence by one modern biographer," Charles Nicholl in Leonardo da Vinci: Flights of the Mind.
The actual evidence? There isn't any. An 19th century Italian writer once claimed to have seen "La Cremona" written one time in Leonardo's notes in reference to a woman lover. But historians searched hard and never found that entry. There's no way to match it to a historical person if they had, so even in the Romantic age, the theory died fast.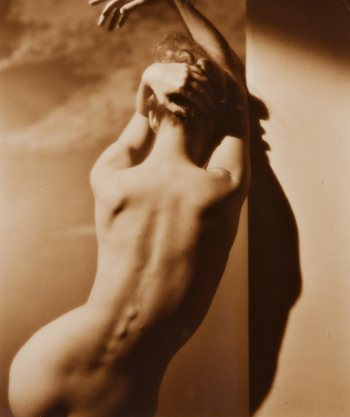 Nicholl tried to revive it by claiming Leonardo couldn't have painted female nudes without experiencing heterosexual love. Yup, that's it, that's all. That's his argument.
Excuse us gay men as we clutch our pearls and remember George Platt Lynes, Cecil Beaton, and a score of more recent gay artists who somehow manage to represent the nude female form without having sexual affairs with women.
Excuse us also as we ask ourselves why Sony Pictures is inventing a heterosexual relationship out of whole cloth in what they're billing as a "historical masterpiece."
Guys, Leonardo da Vinci was gay.
The only intimate relationships he ever had were with men. The evidence is voluminous and convincing. He continued those relationships in spite of the threat of prison and the anxiety the threat produced in him.
He produced gorgeous, luminous, revolutionary art that changed the world, or at least the art world. He did it as as man who fell in love only with other men. And that's OK. It's more than OK, it's to be celebrated. Leonardo is a genuine hero and representative of men everywhere who transgress sexual norms.
When I was in high school, I couldn't look up to him or his contemporary Michelangelo, because authorities hid their true sexuality, treating it as shameful.
I thought things had changed, but now it feels like Sony Pictures and Amazon Prime are right back at it. Why invent a heterosexual storyline, guys? Leonardo is ours, and you shouldn't be lying about him.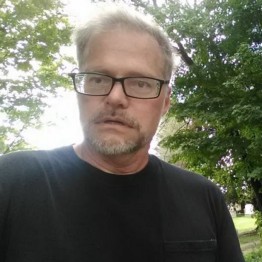 James Finn is a former Air Force intelligence analyst, long-time LGBTQ activist, an alumnus of Queer Nation and Act Up NY, an essayist occasionally published in queer news outlets, and an "agented" novelist. Send questions, comments, and story ideas to [email protected]
This piece was originally published at Prism & Pen, 'Amplifying LGBTQ voices through the art of storytelling.' Republished by permission.
British Olympian Tom Daley knits his way to success with a new enterprise
A journey for me that started when I first picked up my knitting needles- fast forward 18 months & I'm so proud to introduce these kits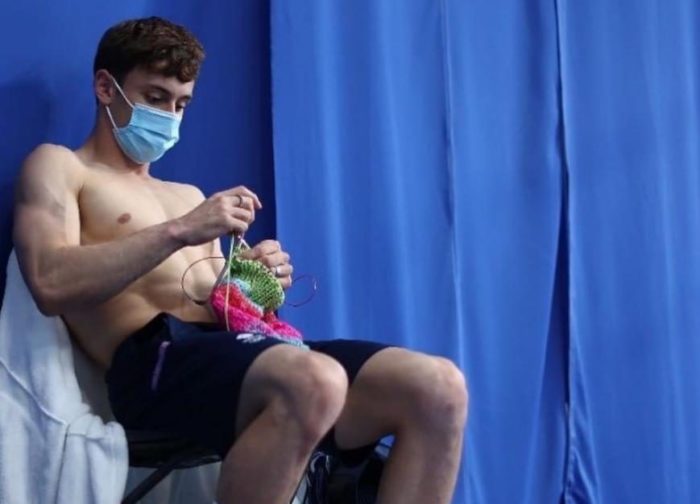 LONDON – During the entire course of the Olympic games in Tokyo 2020 this past summer, audiences following the diving competitions were certain to see British Olympian Tom Daley quietly and intently focused in-between matches- on his knitting.
The Gold medalist diving champion only picked up his first set of knitting needles in March of 2020 as the coronavirus pandemic first spread across the globe, strangling normal daily routines in its deadly grip.
Now, the 27-year-old British athlete has launched a company to encourage others to take up the hobby.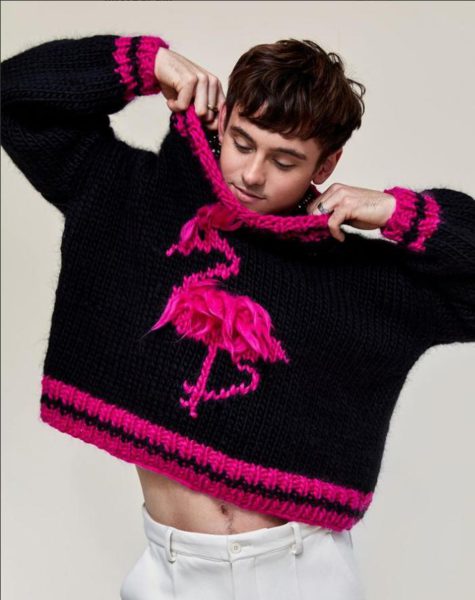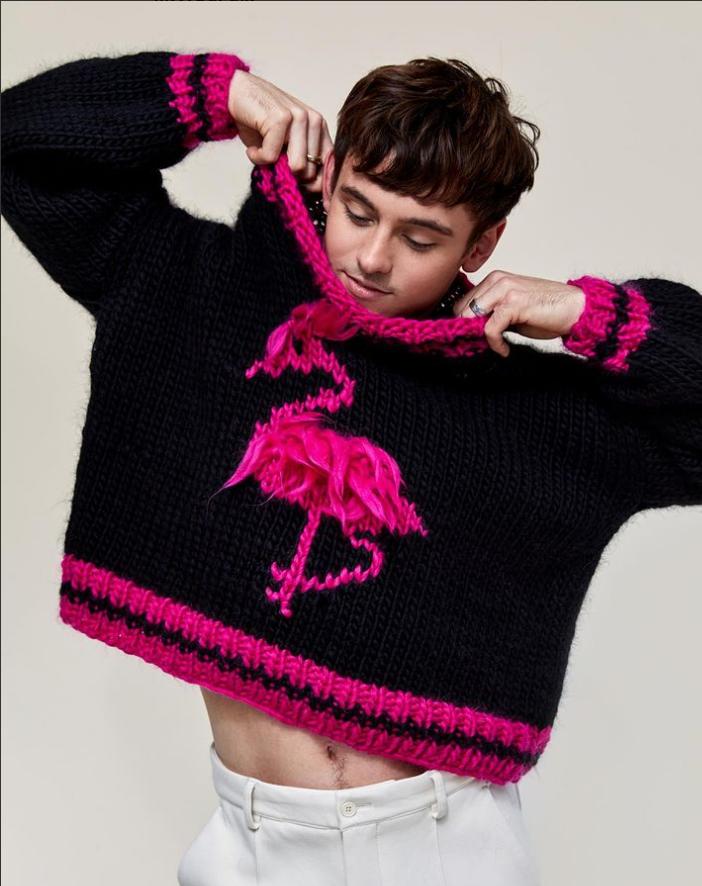 "It's been a journey for me that started when I first picked up my knitting needles in March 2020. Fast forward 18 months and I'm so proud to introduce these kits to you all so that you can experience the joy I found learning to knit," Daley said on his newly launched website.
"I designed these knit kits to help encourage you to pick up those needles, learn the basics, and fall in love with knitting at the same time – all whilst creating something to show off or pass on.
Ready? Pick up your needles, learn the basics and let's have some fun!"
The website offers various kits for beginners, intermediate and experienced knitting and crocheting enthusiasts. One of the kits, a winter warmer hat already sold out but the collection ncludes a vest, scarves, cardigans, jumpers, stockings, and a blanket.
Kits include needles, biodegradable yarn made of Merino wool, and knitting patterns.
Critics call gay Santa ad 'creepy' accusing it of 'sexualizing' Christmas
The ad was posted to Youtube on November 22 to pay tribute to the 50th anniversary of Norway's decision to decriminalize homosexuality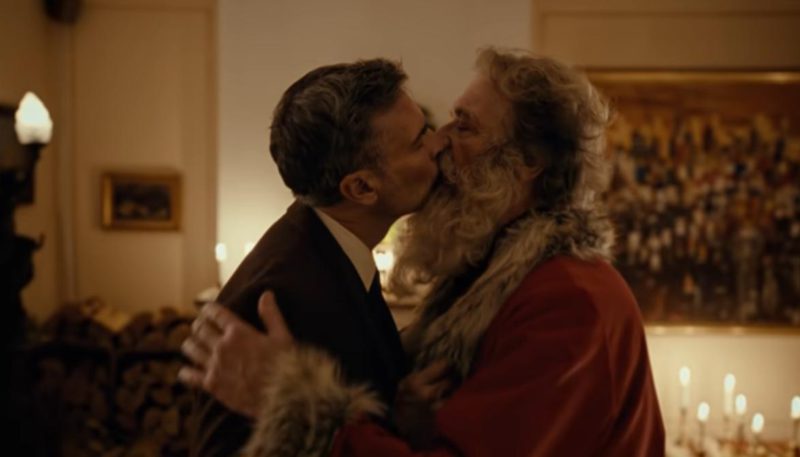 OSLO – A Norwegian Christmas ad for Norway's postal service, Posten Norge, that depicts a gay Santa struggling to balance his Christmas day duties and a male love interest has sparked an online debate with critics saying it "sexualizes" the holiday figure. 
The ad, titled "When Harry met Santa," shows a burgeoning romance between Santa and Harry that starts when the two meet one Christmas Eve. As leaves the house through the chimney that night, fireworks fill the night sky.
Over the years, the two continue to see each other on Christmas Eve and fall in love. Frustrated with only getting to see his lover once a year, Harry pens a letter to Santa that says, "Dear Santa: All I want for Christmas is you."
At the end of the nearly 4-minute ad, Santa and his lover engage in a seconds-long kiss. During their embrace, the camera pans out and a message that reads, "In 2022, Norway marks 50 years of being able to love who we want," appears.
The ad, posted to Youtube on November 22 to pay tribute to the 50th anniversary of Norway's decision to decriminalize homosexuality, has garnered over 1 million views.
"In addition to showing the flexibility of our services, we want to put it in a socially relevant setting," Posten Norge said in a statement, according to Reuters.
"Everyone should feel welcome, seen, heard, and included. This year's Christmas ad embraces this," it said.
Many have responded positively to the ad.
Canadian Member of Parliament Randall Garrison called it "strong and moving," saying the ad caused him to break his "no Xmas before December rule."
Former U.S. ambassador to Denmark Rufus Gifford tweeted: "Oh man I love Scandinavia. Imagine if the US Post Office put out an ad like this."
Others have voiced issues with the ad, calling it "creepy" and arguing that it "sexualizes" Santa.
English journalist Dawn Neesom, a columnist for the Daily Star, said as much on TalkRadio with James Max.
"This is an advert for the Norwegian postal service celebrating 50 years of being able to love who you want. However, they have sexualized Santa," Neesom said.
Max interrupted her, saying, "No they haven't sexualized Santa, this is a nonsense and you are jumping on a tabloid bandwagon. If Santa came in and kissed Mrs. Claus, you wouldn't say a word."
Neesom pushed back and maintained her point, adding that it was different because Santa married Mrs. Claus. She also argued that Harry was cheating on his spouse, but there is no indication in the ad that he has one.
Commentator Melanie Blake made a similar argument, tweeting: "If #Santa is gay these days then good for him but should we be seeing him getting off with anyone in Christmas adverts?! Seems a bit of an odd concept to me – if he was snogging a woman, it's still sexualising a figure that's mainly around for children which looks creepy to me."
In response to such comments, the Independent published an article that said, "Really? I mean … really?! Now, I know that woke-bashing has become de rigueur, and that, after the backlashes against the #MeToo and BLM campaigns, we're supposed to protect our precious and delicate cultural icons from the clutches of the baying woke mob – but are we really saying that the heartwarming romance between Harry and Santa is a woke step too far? Has Posten sexualised Santa? Oh, go and stuff your face with a selection box and give it a rest!"
It continued: "The truth is that Christmas and Santa have been sexualised for years already, and few people have batted an eye."
Broadway gathers to honor Sondheim in Times Square
They were gathered to pay homage to legendary Tony, Academy Award, and Grammy Award-winning composer and lyricist Stephen Sondheim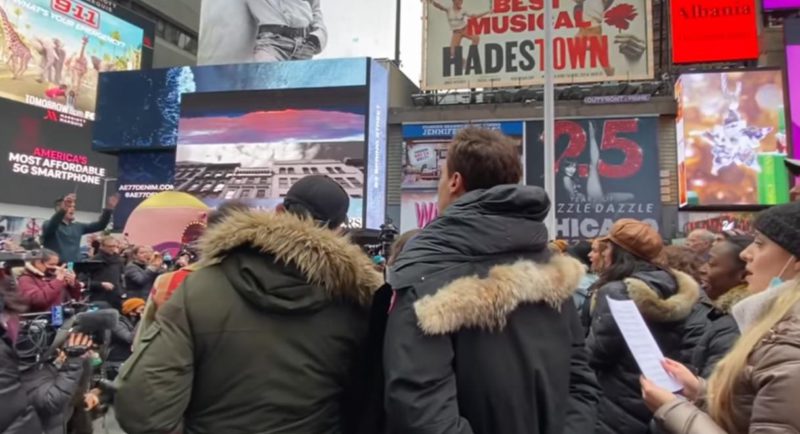 NEW YORK – Light snow flurries swirled around the stars of theatre and stage of New York City's 'Great White Way' as they gathered Sunday in Times Square- members of every Broadway company assembled singing in a powerful chorus "Sunday," the powerfully emotional act one finale to "Sunday in the Park with George."
They were gathered to pay homage to legendary Tony, Academy Award, and Grammy Award-winning composer and lyricist Stephen Sondheim. That piece being performed had garnered Sondheim a Pulitzer Prize for Drama in 1985.
Broadway's best were joined by Lin-Manuel Miranda, Sara Bareilles, Josh Groban, Kathryn Gallagher and Lauren Patton at 'Sunday' Performance in Times Square.
The man who was heralded as Broadway and theater's most revered and influential composer-lyricist of the last half of the 20th century died at 91 Friday at his home in Roxbury, Connecticut.
"This felt like church," Bareilles told Variety after the performance on Sunday. "In his remembrance, we did what theater does best. We sang and raised our voices and came together in community."
Variety also noted that during the celebration, Miranda offered a sermon of sorts. Foregoing a speech, he opened Sondheim's "Look I Made A Hat," an annotated anthology of the composer's lyrics, and read from a few passages before the crowd.
Lin-Manuel Miranda, Josh Groban and Sara Bareilles Honor Stephen Sondheim at 'Sunday' Performance in Times Square https://t.co/LgrYPyMnv0

— Variety (@Variety) November 28, 2021
"Sunday" from Sunday in the Park with George memorial for Stephen Sondheim