Los Angeles Blade 4/20 Gift Guide
To celebrate 4/20, The Los Angeles Blade has a variety of cool items that happily provide calm and relaxation.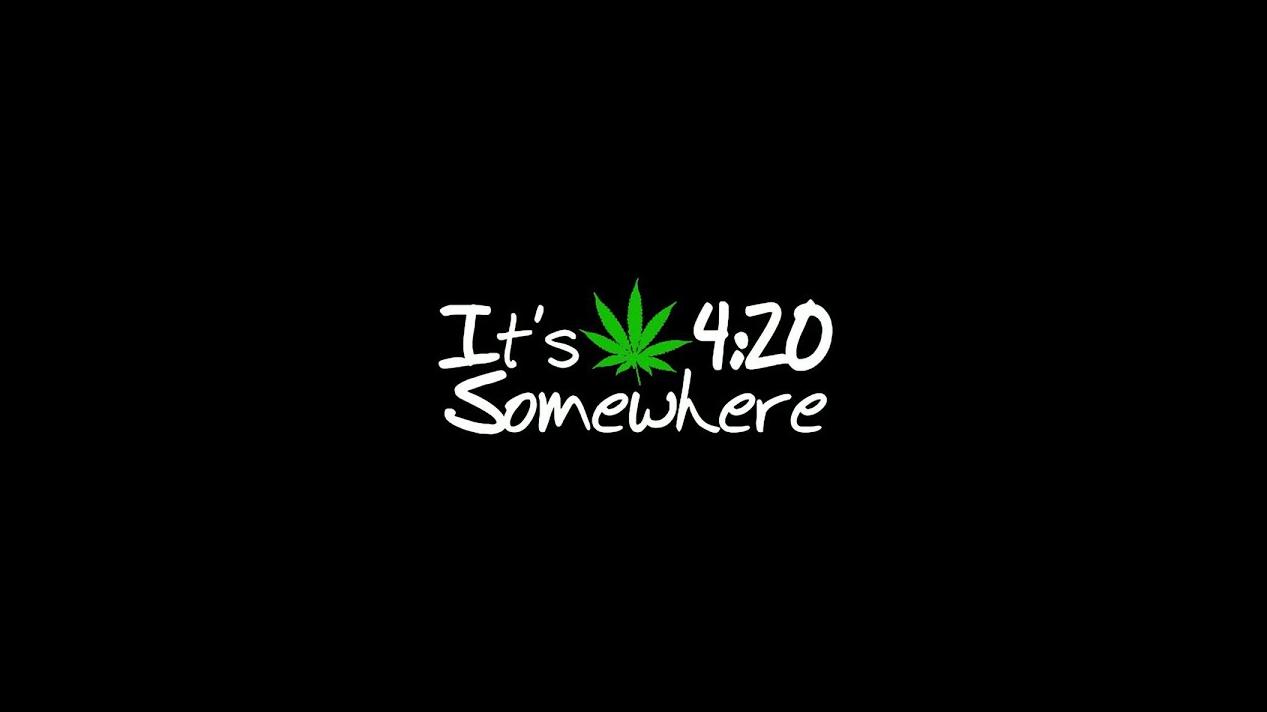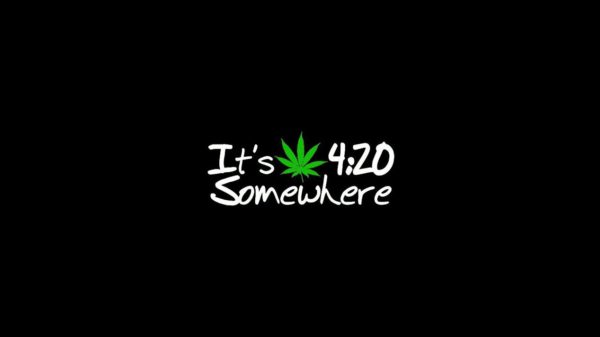 By Susan Hornik | To celebrate 4/20, The Los Angeles Blade has a variety of cool items that happily provide calm and relaxation. If you are looking for a way to celebrate today in a blissful way, read on! 
SKY WELLNESS CBD SLEEP SOFTGELS ($11.99)
Sky Wellness CBD products are designed to make you Feel Better, naturally.
Sleep is essential to the mind and body, including its ability to remain healthy and fight disease. It is no secret that almost everyone has struggled with our sleeping habits. Whether it's busy schedules or anxiety, there's probably not a single person that hasn't had sleep issues over the past year.
Sleep debt is absolutely "a thing" and Sky Wellness is here to help you make a deposit with CBD Sleep Softgels.
Sky Wellness Sleep Softgels at 25mg of CBD per softgel is just what you need to unwind your mind, relax your body, and dive into a gratifying and restful sleep. Softgels are great because they're easier to swallow, and they're fast acting.
Sky Wellness Sleep Softgels' unique and effective formula works to boost your restfulness, plus you get the added benefits of CBN – the minor cannabinoid for sleep support. CBN benefits have been studied for anti-insomnia effects, and is considered one of the strongest cannabinoids in promoting healthy sleep habits.
A good night's sleep just got easier, naturally.
A few facts about sleep…
Poor Sleep is strongly linked to weight gain – see study here.
Those who get adequate Sleep tend to eat few calories than those who don't due to Sleep affecting hormones that regulate appetite – see study here.
Good Sleep can help with cognition, concentration and performance – see study here.
Sleep duration can have a major effect on many health factors and chronic diseases, including heart disease – see study here.
Fifth Element (5E) High Performance Hemp products are specifically designed for your active-lifestyle and post work-out recovery. Packed with 5000mg of full-spectrum hemp, 5E products promote balance in your daily recovery and are the strongest and most effective full-spectrum hemp products available.
All 5E products are handmade in Boulder, CO, using advanced in-house formulations. 5E is proudly endorsed by boxing legend Floyd Mayweather Sr. and other major sports athletes.
Visit www.5ehemp.com to view all of the available 5E high-performance hemp products
Luxury Cannabis Pipes and Accessories
www.greige.co
Price: Pipes from $129, embellishments extra
Greige.co handmakes a range of stylishly grown-up one-hitter pipes they call, "The World's Most Beautiful Smoking Experience." The company improved the function and aesthetics, which make these pipes ideal for anyone interested in design or controlled dosage. Customize pipes with sterling silver or cut stone embellishments.
Release Date: Spring 2021 | Pre-Order or Coming Into Stock
Natural Dye Hand Block Printed Bandanas
Link: www.greige.co
Price: $49
Heritage Bandanas from Plants & Minerals
These wonderful hand block printed natural dye bandanas revive a 400-year-old artisan technique that uses only plants, minerals and heritage processes to durably print color and pattern on cloth. These are truly sustainable fashion made by 3rd generation artisans. Super soft. Great, large 24" x 24" size.
Price: $49
High On Love is a woman-owned, luxury sexual wellness and cosmetic brand. Their products are crafted with premium-grade cannabis seeds and essential oils and each product is crafted in small batches to ensure the highest quality.
Products:
Stimulating Sensual Oil: A sensuous fusion of all-natural oils and premium grade cannabis seed oil made to revolutionize the way you love by igniting a more intense and profound intimate experience. Use this exhilarating blend to massage the intimate area in order to moisturize it and help awaken the senses that will take you to uncharted territories. HighOnLove® Stimulating Oil was designed to be transformative for those experiencing vaginal dryness, discomfort, and a decreased libido. Thoughtfully created for women and blissfully appreciated by couples. 100% natural. Made in small batches to guarantee the highest quality.
Stimulating O'Gel for Women: Incredibly smooth and luxurious, HighOnLove® Stimulating O'Gel is a fusion of natural ingredients with premium cannabis seed oil designed to make each glide and touch more exhilarating, taking your climax to the next level. This water-based blend is transformative for those experiencing vaginal dryness, discomfort, or decreased libido.
Sensual Massage Oil: Revolutionizing the future of foreplay, this delectable blend of selected all-natural oils with premium quality cannabis seed oil nourishes the skin while simultaneously bringing harmony to the body and soul. Massaging the skin with this alluring oil will leave it to feel velvety smooth while helping you to enjoy tenderness in intimacy. HighOnLove® Sensual Massage Oil glides heavenly to the touch and brings a whole new meaning to romance. 100% natural.
Sensual Bath Oil: Welcome to the ultimate in self-care! An enticing blend of all-natural oils infused with premium-grade cannabis seed Oil. HighOnLove® Sensual Bath Oil releases a calming scent while being quickly absorbed into the skin to nurture and nourish the body. Indulge and let yourself sink into this Oh-So-Luxurious concoction that will leave your mind and body feeling completely enlightened! To be enjoyed alone or shared with a partner. 100% natural.
Lip Gloss for Couples: Combining sexy and pleasure, HighOnLove's lip gloss was designed to plump and hydrate the lips making it feel irresistibly kissable while enhancing foreplay by increasing sensitivity and exciting the intimate areas.
Dark Chocolate Body Paint: The art of play and making love takes a new meaning with HighOnLove® Dark Chocolate Body Paint. Designed as an aphrodisiac in itself, this luscious and rich dark chocolate is made with premium-grade cannabis seed oil giving couples a satisfying taste for more. The effects of HighOnLove® Dark Chocolate Body Paint takes intimacy to a whole other level by releasing euphoric sensations and pure delight.. Inspired by the distinguished chocolatiers in Brussels!
Sensual Massage Candle: Turn up the heat and set the mood for a sensual massage with the HighOnLove® Sensual Massage Candle. This delightful soy-based candle, blended with cannabis seed oil and coconut oil, allows the alluring scent of rosebud to seduce your senses, and the sensation of warm oils on your body encourages playfulness and openness to loving exploration. Prepare your body for relaxing romance! Made with premium, 100% natural ingredients, HighOnLove® products contain no parabens, allergens, or colorants.
Objects of Desire Gift Set: A HighOnLove® X CalExotics collaboration: the Objects of Desire Gift set includes our full- size (30 ml) Stimulating Oil and the JOPEN Palm Massager (a mini massager with sparkling crystal adornments, ergonomic curved shape and sensational vibrations for a one-of-a-kind pleasure experience).
Dry Body Oil: Discover the magic of HighOnLove® Dry Body Oil, with non-greasy nourishment for your skin and hair that absorbs quickly – for all the glow and no unwanted shine. Thanks to the added benefits of cannabis seed oil – containing essential fatty acids, including omega-3s and omega-6s – this Dry Body Oil blend softens and hydrates skin to make you feel like a goddess. Show your skin some love! HighOnLove® products contain no soaps, parabens, allergens or colorants.
Expand your knowledge this 4/20 with Smarty Plants premium cannabis flower available in six strains – indica Ice Cream Cake and hybrids Fatso, Cherry Punch, Rolls Choice OG, Stardawg, and Lava Cake. Each eight-ounce jar includes a unique QR code linking to "free knowledge:" fun obscure topics on Smarty Plants website that pair well with a few puffs and conversation to make your 4/20 celebration an interesting one.
Sensi Products Newly Launched "The Puck" : The Puck is 100% vegan, gluten-free, and lower in sugar than other gummies. The Puck gummy is fortified with Omega 3 which enhances the cannabis experience by 2x or more. The Puck uses all natural ingredients, real fruit extracts, and comes in 3 flavors and strain types; Sativa – Fresh Strawberry, Hybrid – Tropical Mango, and Indica – Blue Raspberry. Oh and did we mention it is very strong!
Green Roads CBD | Award-Winning, Pharmacist-Formulated CBD
Green Roads CBD: Green Roads is driven by our desire to help every person find the healthiest version of themselves through the power of plants. This commitment to our customers has made us the gold standard for quality CBD since the earliest days of the industry. Browse our collection of premium CBD oils, CBD edibles, CBD softgels, CBD capsules, CBD topicals, CBD coffee, CBD tea, and more.
Dr. Dabber, an award winning developer and retailer of smoking and vape accessories, is hosting their first ever glass blowing competition, the Dr. Dabber Glass Games.
They're accepting submissions globally for custom glass artwork designed for their newest eRig, the Boost EVO.
Submissions are open from April 2nd until June 1st, at which point public voting will begin.
Dr. Dabber- Dr. Dabber Boost EVO – Achieves the perfect dab every single time you use your vaporizer. The Boost EVO has a patent pending temperature control sensor built in, unlike anything else on the market.
Dr. Dabber SALE – 4/20 Dates – 4/12-4/23 – 20% off flagship products, 30% off everything else. Boost EVO – $275 flat price – will run from 9 pm PST 4/19 to 12 am on 4/22.
Lifted Made:
Delta-8 THC Products:
Lifted Made's Urb all-in-one disposable vapes are made with premium delta-8 THC distillate and are available in various terpene profiles. If edibles are preferable to vapes, Lifted Made also makes Urb Delta-8 THC gummies, which come in a variety of flavors and contain 25mg of delta-8 THC distillate per gummy.
Dip Device Little Dipper Dab Straw Vape– This product is for a 2-pack of Little Dippers in four colors! Little Dipper is the newest product from Dip Devices and is their most affordable. Little Dipper offers Dip Devices' signature direct-to-concentrate Vapor Tip technology in a small compact and portable form. Little Dipper won Best New Product at the HQ Event 2021.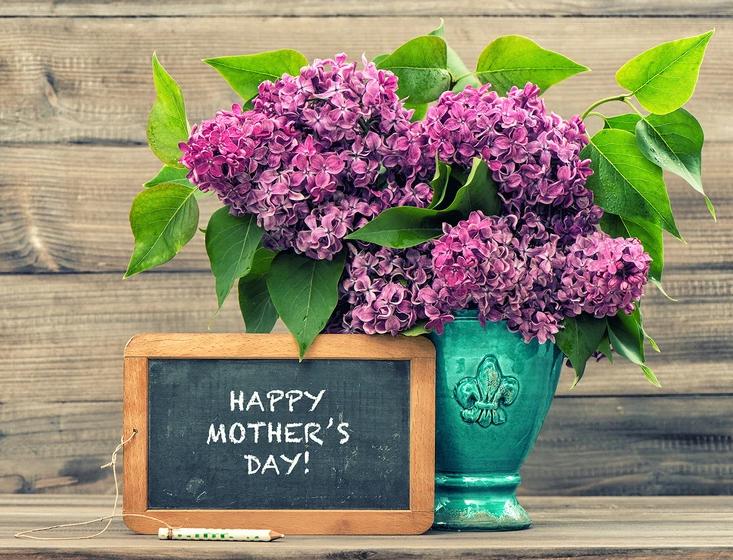 Mother's Day comes once a year, but if you have as wonderful a mom as I had, you would want to give her gifts all year long! Check off all those amazing mom's on your list with these fantastic gifts for her.
For the mom or mother figure who accepts you exactly as you are and is the absolute center of your universe, check out this Nova Binary ring from Brilliant Carbon. This distinct ring will serve as a constant reminder of your love and affection. Two stars rotate around each other, growing closer in their orbits, rising and setting together. Celebrating partnership, friendship and bonds that can't be broken, these two brilliant lab-grown diamonds illuminate each other, making it also a wonderful gift for your mother-in-law, your bestie or your life partner!
The two spectacular stones weigh more than two carats, exploding with brilliance like a supernova on your finger. Every day, it serves as a beautiful reminder that you are never alone. Lab grown diamonds are identical to mined diamonds, but they are always affordable, certified, and conflict free … always brilliant. $4,999 https://www.brilliantcarbon.com/collections/mothers-day-gift-guide/products/nova-binary-ring-in-white-gold
To Keep Mom Happy on Mother's Day
There's nothing quite like sharing a delicious glass of French red wine with your mom. This Mother's Day, wine PR Director Sarah Moreau recommends opening a bottle of sustainable Château Thivin Côte de Brouilly 2019 while serving red meats, lightly-spiced sausages or traditional coq au vin. https://winechateau.com/products/chateau-thivin-cote-de-brouilly-2019/
Flowers 2019 Sonoma Coast Chardonnay, $50 – the only "flowers" mom really wants for Mother's Day. Flowers Vineyards & Winery has been producing Chardonnay and Pinot Noir from the extreme, rugged Sonoma coastline for 30 years. This wine has bright citrus notes, white flower, nuances of dried apricot and hints of flint.
Jon Bon Jovi and his son Jesse created the Hampton Water Rose brand together and we think it would make an ideal gift for your mom! At under $25 a bottle it's perfect for the taste of summer. The wine is founded on the concept of spending time with family and friends, and aims to seamlessly blend the relaxed lifestyles of the Hamptons and the South of France. https://hamptonwaterwine.com
Greige.co hand makes a range of stylishly grown-up one-hitter pipes they call, "The World's Most Beautiful Smoking Experience". They improved the function and aesthetics, which make these pipes ideal for anyone interested in design or controlled dosage. Customize pipes with sterling silver or cut stone embellishments. https://greige.co
Introduce Mom to KÖE, the only kombucha that's fruit-forward, USDA Organic and packed with probiotics. It was created for people who want a healthy beverage that's flavorful and enjoyable, without the vinegar taste. All five KÖE flavors are vegan, gluten-free, certified Kosher and made with black tea, natural fruit flavors, no artificial ingredients, and a touch of 100% organic cane sugar. Each can contains billions of live probiotic cultures and 15mg of caffeine. KÖE Kombucha is currently offered in mass, grocery, convenience, and online channels across the US. https://drinkkoe.com/
LA County Parks is hiring Rec leaders for summer 2021
LA County Parks is hiring Recreation Service Leaders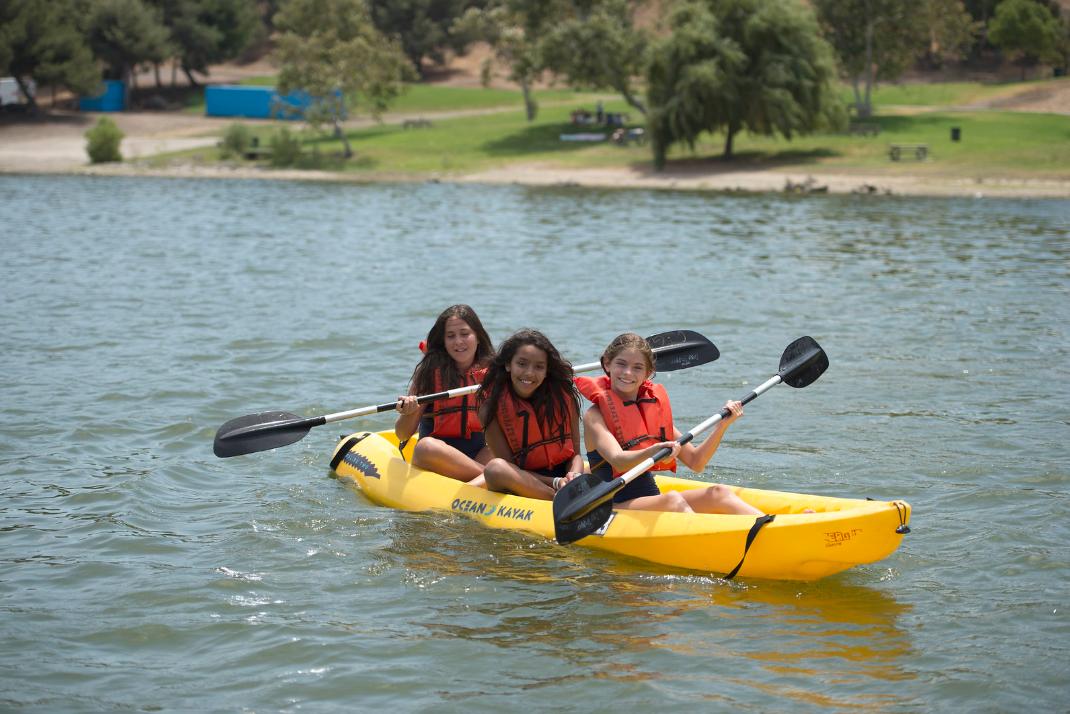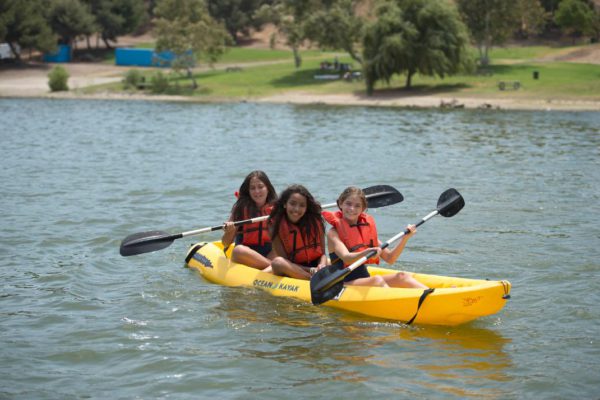 LOS ANGELES – The Los Angeles County Department of Parks and Recreation (LA County Parks) is hiring Recreation Service Leaders to work at local parks throughout Los Angeles County for summer 2021. The online application period begins Monday, April 26, 2021, at 8:00 a.m., and ends Wednesday, April 28, 2021, at 5:00 p.m. Applicants must be 16 years or older to apply for these temporary positions.
LA County Parks seeks enthusiastic applicants with a passion for working with the public, particularly youth, families and seniors. As LA County Parks continues to reopen amenities and programming, in accordance with COVID-19 health guidelines, Recreation Services Leaders play a key role by assisting with various organized sports, activities, classes and special events, including popular programs like Parks After Dark, Every Body Plays and Sports For All.
"Recreation Services Leaders serve as mentors, coaches and support leaders for park guests, youth and families, particularly as parks have served as essential havens for well-being, exercise and respite during the pandemic," said Norma E. García-González. "Along with experienced recreation staff, these new team members make it possible for LA County Parks to offer safe summer favorites like sports clinics, drop-in summer camps, movies and concerts in the parks, special events and more."
The Recreation Services Leader position is an opportunity for anyone ages 16 or older to work directly with members of the public as they enjoy beautiful parks across Los Angeles County. With entry-level positions starting at $15 per hour, Recreation Services Leaders gain practical work experience in an exciting work environment. LA County Parks is an equal opportunity employer; eligible candidates are encouraged to apply.
For more information or to access the online application (opening Monday), please visit the County of Los Angeles jobs website: CLICK HERE
Let your talents bloom this Spring with outdoor & virtual classes
LA County Parks and Recreation has just the class for you and everyone you know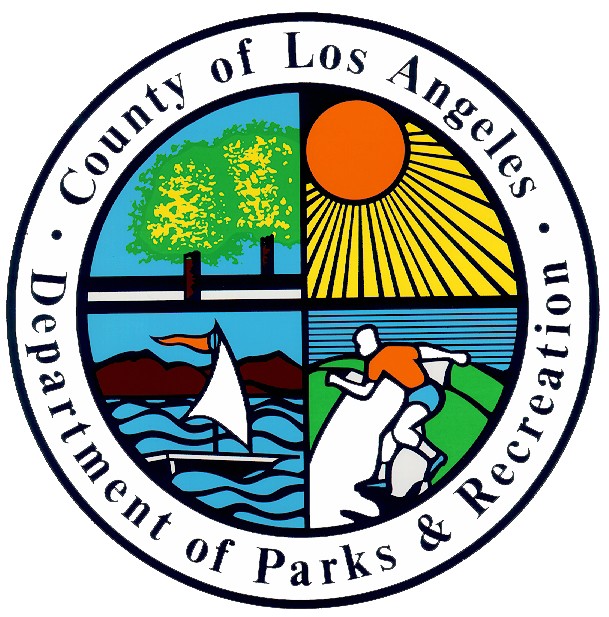 LOS ANGELES – Whether you're looking to take up a new hobby, learn a new skill or language or just be more active, LA County Parks and Recreation has just the class for you and everyone you know. We're offering a variety of classes, ranging from arts and finance to fitness and mental health, for all ages! Join a virtual class with friends to reconnect, or create special moments with your family by partaking in a new activity together at your local park! 
Martial Arts including karate for all levels 
Exercise and Fitness like yoga, Zumba, and Pilates 
Performing Arts, Music and Dance including acting for all ages, voice and musical instruments 
Arts and Culture such as watercolor painting, calligraphy and photography 
Sports Programs like tennis and basketball skills  
Health and Wellness including classes about mindfulness and counseling 
Special Interest Classes like language lessons, computer and game development, parent workshops, dog training, floral arrangement courses and composting skills 

You'll find virtual classes to enjoy from the comfort of your home as well as outdoor classes at your local park while following COVID-19 guidelines to keep everyone safe.
Our online registration system allows you to manage everyone's schedule through a single household account. Sign up for Spring Classes for yourself, partner and children from your smartphone or computer.

COVID-19 Safety Guidelines for In-person Outdoor Classes 

The health and well-being of park guests and staff is the top priority. In accordance with LA County Public Health, the following guidelines are in place to help reduce the spread of COVID-19. 
Participants must maintain six feet of physical distancing, wear face masks, and participate in a temperature check before each in-person class. 
Participants should not attend if they experience COVID-19 symptoms, including fever, cough, shortness of breath, sore throat, chills, muscle pain, headache, vomiting and diarrhea. 
Temperature and symptom checks will be completed at each class. 
No parents/guardians or guests will be allowed in the programming space to reduce contact with others.  

For more information, visit parks.lacounty.gov/spring21 or call (626) 588-5364.