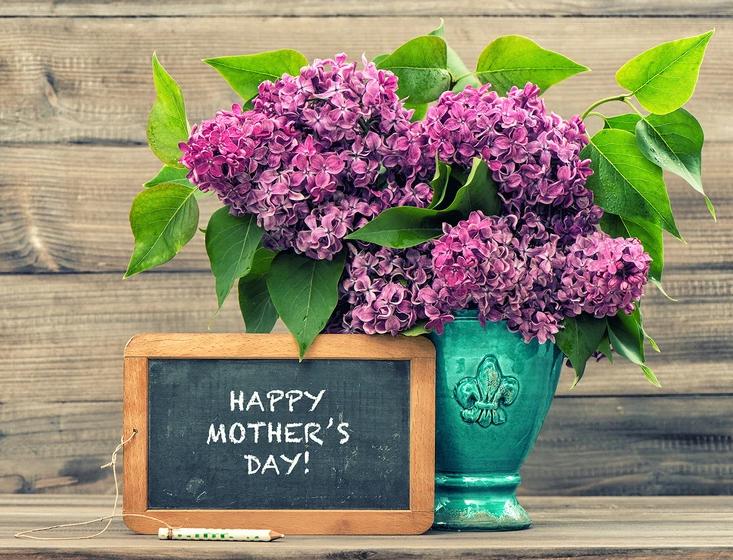 Mother's Day comes once a year, but if you have as wonderful a mom as I had, you would want to give her gifts all year long! Check off all those amazing mom's on your list with these fantastic gifts for her.
For the mom or mother figure who accepts you exactly as you are and is the absolute center of your universe, check out this Nova Binary ring from Brilliant Carbon. This distinct ring will serve as a constant reminder of your love and affection. Two stars rotate around each other, growing closer in their orbits, rising and setting together. Celebrating partnership, friendship and bonds that can't be broken, these two brilliant lab-grown diamonds illuminate each other, making it also a wonderful gift for your mother-in-law, your bestie or your life partner!
The two spectacular stones weigh more than two carats, exploding with brilliance like a supernova on your finger. Every day, it serves as a beautiful reminder that you are never alone. Lab grown diamonds are identical to mined diamonds, but they are always affordable, certified, and conflict free … always brilliant. $4,999 https://www.brilliantcarbon.com/collections/mothers-day-gift-guide/products/nova-binary-ring-in-white-gold
To Keep Mom Happy on Mother's Day
There's nothing quite like sharing a delicious glass of French red wine with your mom. This Mother's Day, wine PR Director Sarah Moreau recommends opening a bottle of sustainable Château Thivin Côte de Brouilly 2019 while serving red meats, lightly-spiced sausages or traditional coq au vin. https://winechateau.com/products/chateau-thivin-cote-de-brouilly-2019/
Flowers 2019 Sonoma Coast Chardonnay, $50 – the only "flowers" mom really wants for Mother's Day. Flowers Vineyards & Winery has been producing Chardonnay and Pinot Noir from the extreme, rugged Sonoma coastline for 30 years. This wine has bright citrus notes, white flower, nuances of dried apricot and hints of flint.
Jon Bon Jovi and his son Jesse created the Hampton Water Rose brand together and we think it would make an ideal gift for your mom! At under $25 a bottle it's perfect for the taste of summer. The wine is founded on the concept of spending time with family and friends, and aims to seamlessly blend the relaxed lifestyles of the Hamptons and the South of France. https://hamptonwaterwine.com
Greige.co hand makes a range of stylishly grown-up one-hitter pipes they call, "The World's Most Beautiful Smoking Experience". They improved the function and aesthetics, which make these pipes ideal for anyone interested in design or controlled dosage. Customize pipes with sterling silver or cut stone embellishments. https://greige.co
Introduce Mom to KÖE, the only kombucha that's fruit-forward, USDA Organic and packed with probiotics. It was created for people who want a healthy beverage that's flavorful and enjoyable, without the vinegar taste. All five KÖE flavors are vegan, gluten-free, certified Kosher and made with black tea, natural fruit flavors, no artificial ingredients, and a touch of 100% organic cane sugar. Each can contains billions of live probiotic cultures and 15mg of caffeine. KÖE Kombucha is currently offered in mass, grocery, convenience, and online channels across the US. https://drinkkoe.com/
LA's comeback, a lesbian community leader has a starring role
There's a sense of relief and excitement as LA starts to reopen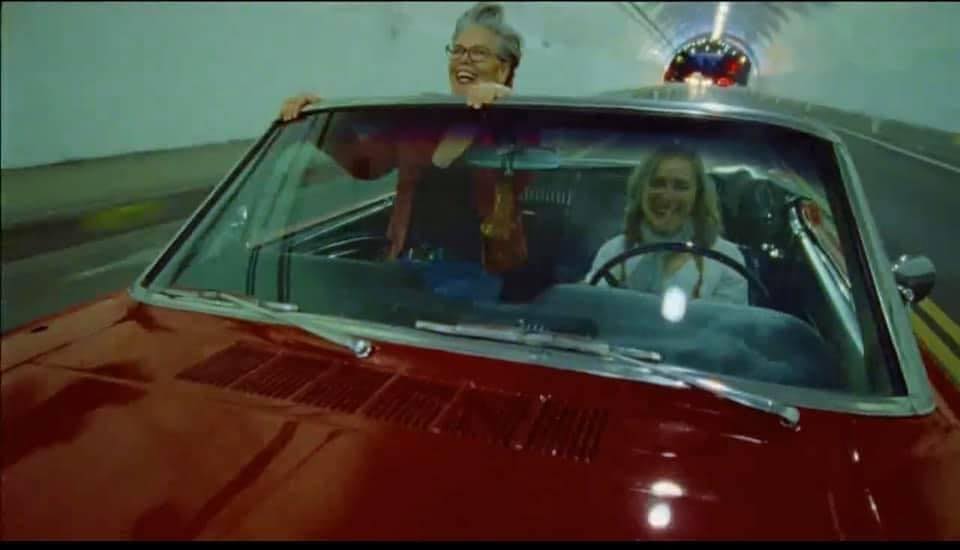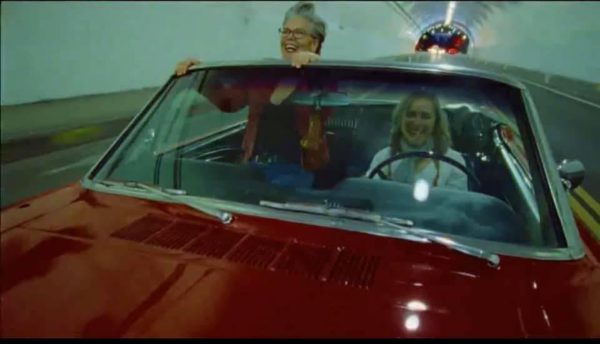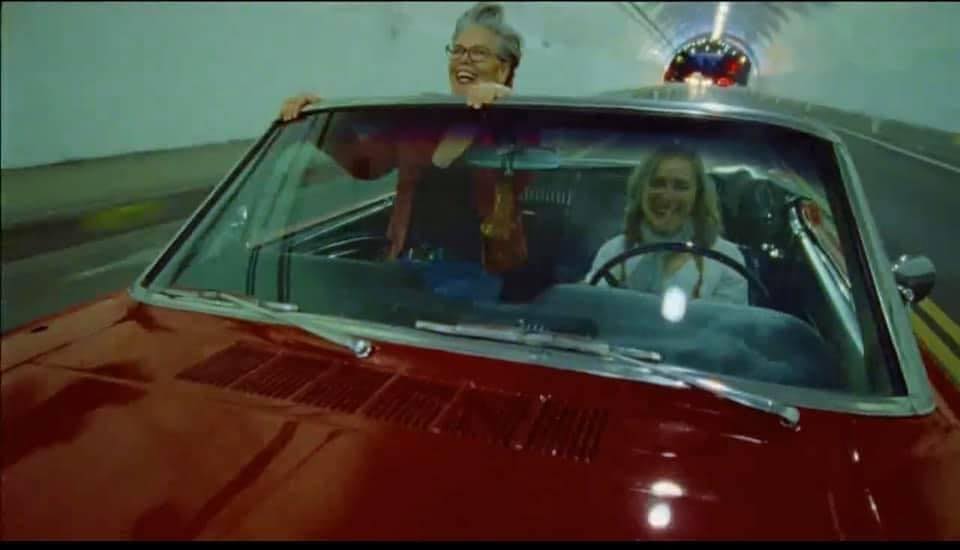 LOS ANGELES – Nearly thirteen long months have passed since the coronavirus pandemic first gripped the greater Los Angeles region as well as the rest of the Golden State.
However, now with the Los Angeles County Department of Public Health reporting that its Health Metrics data continues to reflect reduced transmission of COVID-19 in the County and test positivity remains at the lowest levels of the pandemic- coupled with 53% of the population getting vaccinated, there's a sense of relief and excitement as LA starts to reopen.
Having a role in that reopening literally is Madonna Cacciatore and her spouse Robin McWilliams who are part of an ensemble cast in the recently released Discover Los Angeles dot com television commercial celebrating the sights, sounds, places, and destinations in LA.
Cacciatore, a transplant from the Lone Star State of Texas, in addition to being an actor is also Vice President of the Board of Directors at L-Project Los Angeles, the former Executive Director at Christopher Street West/LA Pride, and the former Director of Special Events at Los Angeles LGBT Center.
McWilliams is the owner and CEO of MadCatch Entertainment, a management company representing some of the most amazing theatrically trained actors, singers and writers in the Los Angeles, and NY area.
WATCH:
A little spice just feels so nice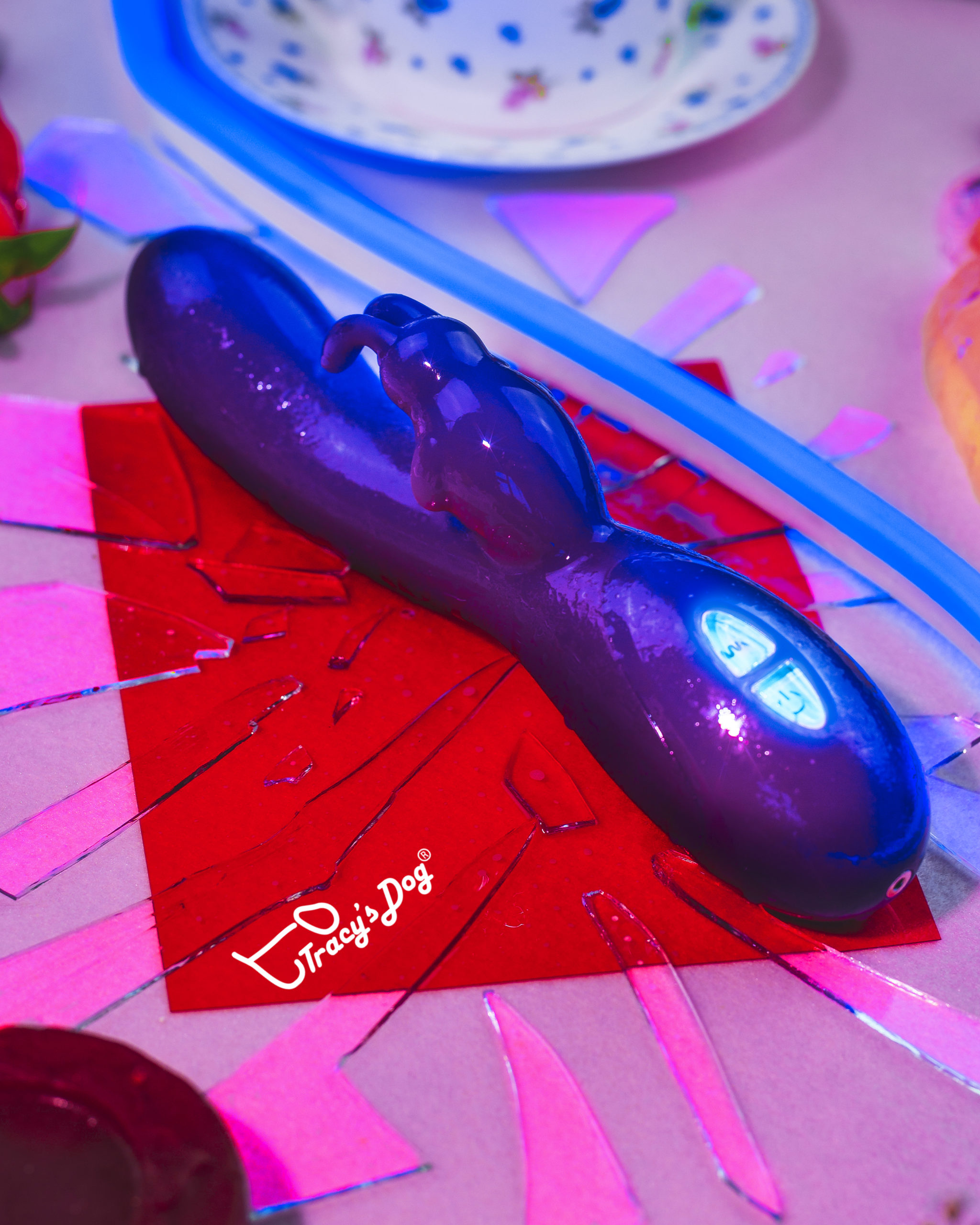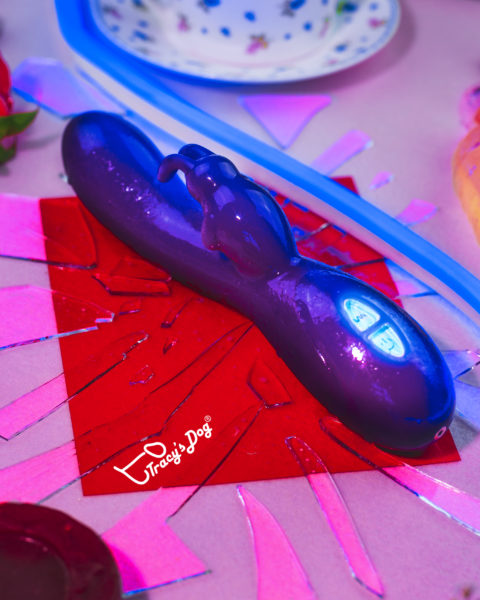 Whether you're spending your time alone or with your honey, you might be looking for ways to spice up hanky panky time in the bedroom. It's no wonder then, why sex toys are more in demand than ever before — sometimes you need that extra va va va voom!
This has been great news for Tracy's Dog, one of the most fast-growing companies in the adult toy industry, with an impressive one million sensual-themed items being sold last year. 
"We have been so excited to see that our hot-selling product, the Craybit, a clitoral sucking vibrator, has quadrupled in sales since the pandemic started!" said Sam Lee, Tracy's Dog's product director. 
"If you have an active imagination, sex toys are fun to play with, since there are no limitations to whatever you are fantasizing about," he enthused.  
 Lee said that the ultra-intense Craybit is just the product you need to make 2020 much more bearable. 
"This rechargeable orgasmic vibrator has three motors–two for the shaft and one for the clit attachment, which makes sure all your sensitive spots are getting strong and steady stimulation with 15 different vibration patterns and intensity levels!" he enthused.
Lee is proud of the fact that Tracy's Dog prides themselves on being inclusive.
"We really value and set out to achieve all-around inclusivity in the design of our toys. We make toys for those who identify as men, women, and non binary people, for all body sizes and all ages. Our products are designed for everyone so that they can use it in their own way to pursue their pleasure."
Tracy's Dog also has a brand new product that may end up being your new best friend.
Pecker is a rechargeable G Spot Vibrator ( amzn.to/2Am6zZV), a finger- shaped with sleek silicone texture, to precisely target those sweet spots. 
With 2 motors for sensual sensations, the Pecker has a choice of five different pulsating modes and 10 vibration modes in the waist for extra fun, all combined to create a impressive 50 settings.
Tracy's Dog has been receiving positive Amazon, Facebook and Twitter reviews.  
Said Dominique on Amazon: "I absolutely love this vibe! It's quiet, and is just the sensation (and intensity) I like inside and out. Great way to explore my own body and build up to a great orgasm. Also, on an aesthetic level, the design is so elegant and the color makes me like it even more. Would recommend!"
So if you are looking for some erotic fun, check out www.tracysdog.com for all their latest products!
Sponsored: Skull and Bones celebrates "National Underwear Day"
Popular Underwear Brand offers Customer Discount on Wednesday, August 5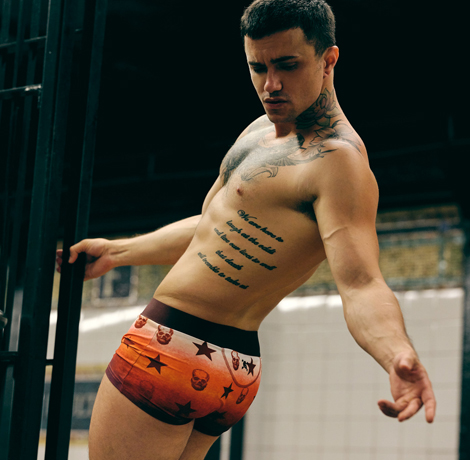 We know of national awareness days of everything from National Siblings Day to National Ice Cream Day but when is the last time you acknowledged and celebrated National Underwear Day, and treated yourself to a new pair of undies?
If you ask any of the Gay men who own a pair of Skull and Bones underwear the one thing you will hear over and over again is how unbelievably comfortable they are. The fabric is amazingly soft. In today's booming market where companies know that their bread and butter are gay men and our "pink coin", we can make you or break you so taking the time to make sure that we are comfortable all day long is key.
Skull And Bones was founded in 2014 by my husband, Robert (Matysiewski) and I, with a rebellious spirit and an ambitious objective: to offer luxurious designer men's undergarments with bold patterns and superior fabrics while offering flattering fits and luxury for the everyday man who demands more," explained Co-Owner, Vincent Pilato.
Rob and Vincent met in New York and have been together since 1997 and married in 2011. Rob is a graduate of The Fashion Institute of Technology in New York and has been working in the fashion industry for over twenty years as a designer having worked for a number of major brands including Aéropostale, American Eagle, The Gap and more in production and product development and has expertise with everything from knits, fabrics, leather goods and intimate apparel. Vincent is an accomplished career educator with a focus in instructional technology. From the moment Rob began his first internship at Aeropostale, he knew that it was his dream to one day start his own brand.
When you go on the Skull and Bones website it might seem that Gay Christmas has come early. You can choose from what seems like an endless amount of prints. Cotton candy, Pride splatter paint, plaid and hand painted floral designs are just a few popular prints while styles offered not only include the traditional brief, but also jock, trunk, boxer brief and for the daring – the sexy "peek a boo" which gives all the emptiness in the rear area that you need to have a good time without even having to take them off.
As their website mentions, each piece is treated like a "work of art". For Gay men this is key. What you're wearing underneath your clothes is often just as important as your clothes themselves and can often speak to one's personality. Moreover we are a community that is not only brand loyal but boasts trillions of buying power and also tends to be very influential to our straight counterparts. Every Gay man has a female bestie who is constantly looking to us for the best products to purchase for her boyfriend or husband. If a company can nail it and please the Gay male consumer the outcome can have an enormous domino effect.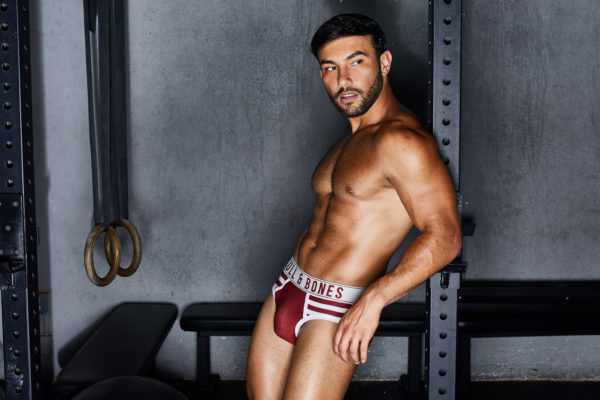 One might wonder why a skull and bones name and image for the brand name and logo. Definitely power and masculinity come to mind as we all strength. But how did this name come about to be?
One day while out shopping for men's clothes, Vincent was looking through Ralph Lauren's preppy men's rugby line and noticed that they had incorporated skulls. Vincent thought it was really cute yet strong and realized they were being used more and more. They decided then and there that Skull And Bones was going to be the name and face of the brand. The rest is history. The logo is strategically placed on each piece of merchandise which spoke to the strength of the Gay community and quickly becoming a favorite in the community.
The origins of the symbol of the skull and crossbones come from the artistic genre of danse macabre (from the french language), speaking to the late- universality of death. The skulls and crossbones were created to remind people of the fragility of their lives and "no matter one's station in life, the dance of death unites all."
Ironic that we are now in a time where this is relevant more than ever. Yet, our community has faced demons head on in the past and our strength in community is always what gets us to the finish line. When we can support the community and patronize LGBTQ+ owned businesses during these tough times of Covid-19, we can all come out on the other end stronger than before.
Celebrate National Underwear Day, tomorrow, August 5, by treating yourself to a pair of underwear that speaks to your personality and strength from Skull and Bones, while you enjoy 20% off – Shop Now –
https://skullandbones.com