Banning cops from NYC Pride should not be controversial
Pride is unity & protest, Pride is for the marginalized. Can we all take the controversy down a notch and focus on achieving equality?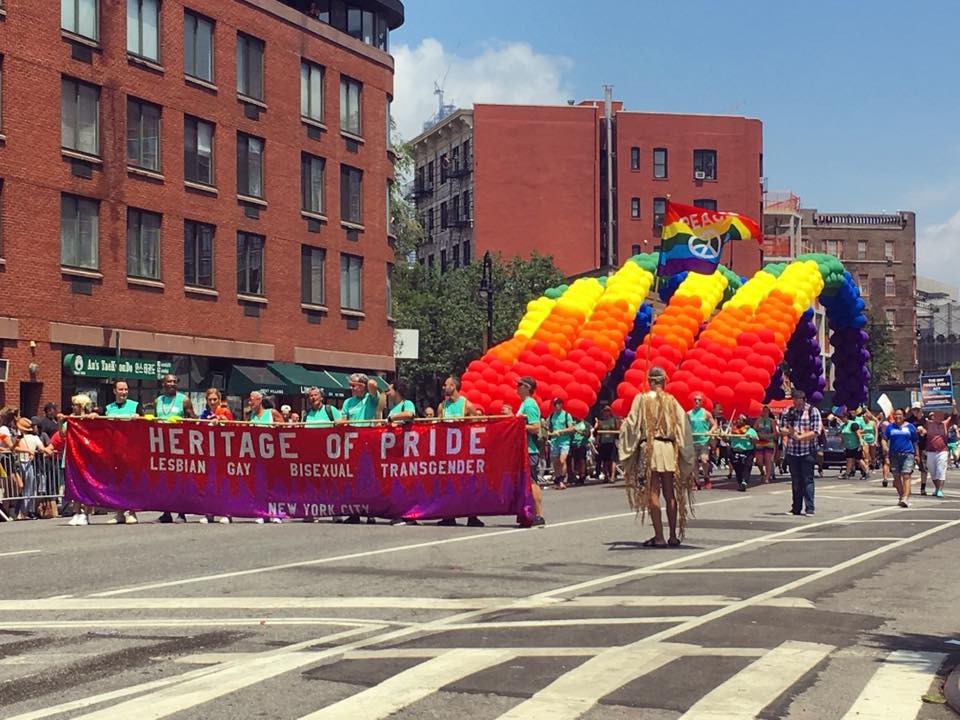 By James Finn | Did you hear New York City's Heritage of Pride, which throws the traditional Pride Parade and other festivals, has banned law enforcement from all its events? They've even committed to hire private security to keep NYPD cops a minimum of one block away from parade routes and street festivals.
Gay City News reports that, "Law enforcement and correction officers will not be allowed to have contingents in the annual march hosted by HOP and the NYPD will be barred from speaking at HOP events or using their platform."
Owing to covid19, HOP isn't sponsoring a parade this year, but they're throwing other events as public health measures allow, and the ban extends to at least 2025, so it will impact future parades.
We have to come out into the open and stop being ashamed, or else people will go on treating us as freaks.
HOP's decision has been hailed by many LGBTQ advocates, who have long called for a ban on uniformed police at Pride. But loud controversy has erupted, just like in Toronto, San Francisco and others cities where uniformed cops were barred from Pride events in recent years.
Controversy centers around gay white men and gay cops
On Facebook, where I help moderate several large LGBTQ groups, intense controversy erupted over previous police Pride bans. Controversy is raging again this year with the NYC announcement. While I don't have hard numbers, most opposition comes from gay white men with complaints like the following:
This decision is bigoted against the police. It's not fair to discriminate against them when we ask people not to discriminate against us.
Grow up, society needs cops. Without law enforcement, chaos would ensue.
Radical activists are out of control. Most gay people are fine with cops, and most cops are fine with gay people.
The Gay Officers Action Alliance say they are deeply hurt
G.O.A.L (Gay Officers Action League) is an association of LGBTQ law enforcement officers in NYC that has fought for decades inside the NYPD to bring about positive change.
Through at least the 1990s, G.O.A.L. cops fought tremendous department stigma, often facing rejection from fellow officers that put them in danger on the street. They say they toughed it out and took brave stands they deserve to be recognized for. They say they feel betrayed by HOP's decision.
Echoing complaints about "radical activists," G.O.A.L. president Brian Downey released the following statement last week:
So [HOP's] response to activist pressure is to take the low road by preventing their fellow community members from celebrating their identities and honoring the shared legacy of the Stonewall Riots. It is demoralizing that Heritage of Pride didn't have the courage to refer to GOAL by name in its announcement, referring to us only as 'Law Enforcement Exhibitors.' The label is not only offensive but dehumanizing for our members.
Here's why HOP's decision should not be controversial
As emotionally incendiary as some of these issues are, they boil down pretty simply. Let's start by acknowledging that Pride is a commemoration of 1969's Stonewall Riots, an explicit response to NYPD persecution of and brutality against queer people living on the margins in Greenwich Village.
From Stonewall …
Stonewall did NOT blow up because respectable gay white men staged a march. Stonewall was a riot. Plenty of gay white men rioted, but in the company of "street queens" of color like Marsha P. Johnson, Sylvia Rivera, and hundreds more. While Johnson said she didn't throw the first brick (as legend would have it), and while Rivera may not have been there the first night, their legend personifies the truth of Stonewall.
They fought police oppression and founded the Street Transvestite Action Revolutionaries (S.T.A.R.) to fight for street queens of color — poor, living on the margins, and targeted by the police because of race, gender presentation, and sexuality.
To Pride …
Johnson was also a founding member of the Gay Liberation Front and leading figure in the Christopher Street Liberation Day March in 1970, which was the very first NYC Pride parade.
Michael Brown, another founding member of the GLF may have coined the term Pride when he released this statement in 1970: "We have to come out into the open and stop being ashamed, or else people will go on treating us as freaks. This march is an affirmation and declaration of our new pride."
The GLF march that year was not a celebration. It was not a party. It was not much fun, according to first-hand accounts. It was serious, gut-churning business, a group of "freaks" uniting to keep Stonewall's spirit alive, to keep fighting back. And the fight was often against the police, a fact that feels uncomfortable to some today, but was and remains true.
By the time I became a Queer Nation/Act Up member in 1990, NYPD cops were still overtly hostile to LGBTQ people. They brutalized us at our protests and actions, and they ostracized members of G.O.A.L., even turning their backs on them at Pride in blatant shows of police lawlessness.
Today, the NYPD remains brutal and hostile to LGBTQ people
While the social stigma white gay men feel has improved in some places, Marsha Johnson's struggle goes on — as queer people of color combat intense stigmatization and violence.
For example, just this year, activists finally pressured the New York State legislature to repeal a "walking while trans" loitering law the NYPD used to harass and jail people of color, predominately transgender women, just for existing.
Just last June, NYPD officers brutally beat LGBTQ protestors marching outside the Stonewall to protest violence against transgender people and other LGBTQ people of color. Advocates roundly condemned police for their brutality that night, but little has changed.
This spring, the NYPD has been violently roughing up LGBTQ people at weekly Stonewall protests condemning violence against Black and transgender people. Here's some footage:
NYPD attacked the weekly Stonewall protest in NYC earlier tonite. Cops waited until the protest was dispersing (near 59th street & 5th Ave in Manhattan) & for the crowd to dwindle down. Then they moved in & started snatching people & shoving people with batons. pic.twitter.com/J99Yfft1fs

— Ash J (@AshAgony) April 23, 2021
Point by point rebuttal
In order to understand why HOP's decision should not be controversial, it's first critical to understand Pride as protest. We don't march in June just to have a party, though celebration is organic to Pride. Something akin to spiritual ecstasy happens when marginalized people come together in large numbers to dance and sing their unity. An electrified surge prickles skin and amps up pulse rates when "freaks" come together to fight for joy.
But that celebration is inextricably bound up with protest. Without protest, there's little to celebrate. Why come together at all if not to keep fighting for our brothers and sisters on the margins?
So to those who don't understand why HOP made the right call, let's go point by point.
This decision is bigoted against the police. It's not fair to discriminate against them when we ask people not to discriminate against us.
As appealing as this argument may sound, it's fundamentally flawed. Police officers (as nice and upstanding as some of them are) are too often the enforcing agents of marginalization and discrimination. They aren't themselves marginalized or oppressed. Keeping uniformed police out of Pride does not harm them as human beings or reduce their rights as citizens.
Rather, the ban acknowledges the pain experienced by marginalized LGBTQ people, and it serves to pressure police leaders and politicians to work harder for reform and positive change. It's a statement made by the marginalized to the powerful. Characterizing it as "discrimination" is a false equivalence.
Grow up, society needs cops. Without law enforcement, chaos would ensue.
Can we please acknowledge that barring uniformed police from Pride is different from eliminating (or defunding) police departments? Granted, some of the same advocates protesting police brutality against Black folks and other marginalized people are pushing to bar cops from Pride. Some of them support radical restructuring of law enforcement. But barring uniformed officers from Pride is not the same thing. You can oppose radical restructuring and still support efforts to pressure police departments to stop brutalizing marginalized people.
Radical activists are out of control. Most gay people are fine with cops, and most cops are fine with gay people.
Broad coalitions of LGBTQ advocates call for barring uniformed police from Pride events, not just radical activists. The Anti Violence Project took the lead in New York City, and they're hardly fringe radicals. They're a group of staid civil rights lawyers who have been using the law for decades to fight police violence aimed at queer people.
Andy Humm, a highly respected former NYC Human Rights commissioner, is on the record supporting HOP's decision. As an LGBTQ elder statesman, Humm has more often been "accused" of being a moderate than a radical, so his observations are well worth an airing:
"The decision of Heritage of Pride to exclude law enforcement groups through 2025 from their parade has divided the community and I have good friends on both sides of the issue. Let me just say that Heritage of Pride gave up on the spirit of Christopher Street Liberation Day decades ago — turning a civil rights march into an endless parade dominated by corporate floats and advertising …
I would also ask my friends who are so outraged by how HOP has handled this issue to listen to the just concerns of community members — especially people of color — who have been abused by police and why they don't want to participate in marches with them. In the time of George Floyd and countless other victims, that pain is fresh and real."
Humm worked closely with police officers in his official capacity over the years, coming to like and respect many of them, working productively to bring about positive change. In his full statement, well worth reading, he acknowledges the pain that many G.O.A.L. officers are feeling right now. But he still insists barring cops from Pride is the right call.
This issue is not about how individual queer people feel or about how individual police officers feel. It's about acknowledging systemic oppression and working for change.
Let's talk about G.O.A.L. and pink washing
Many "out and proud" cops who are members of G.O.A.L. have fought hard to change NYPD police culture for the better. Many of them have done so at great personal risk. When I attended Pride parades and watched every uniformed cop on the avenue turn their backs on marching G.O.A.L. cops, I always felt an electric surge of affection as well as respect for their personal courage.
But that was then.
G.O.A.L. is no longer a tiny scrappy band of a gay cops fighting institutional oppression killing their careers. White gay cops in the NYPD no longer face the persecution they used to face.
I don't say that to denigrate G.O.A.L. members, but to acknowledge that things have changed.
To G.O.A.L. president Brian Downey, I say respectfully that the NYPD does not "share a legacy" of the Stonewall riots with queer people. The NYPD caused the Stonewall Riots. The NYPD created the atmosphere that made the Christopher St Liberation March so necessary.
I'm sorry you and your fellow members feel demoralized. I understand why you do, but you must not feel dehumanized. Every one of you is welcome to march at Pride just like every other queer person — as individual humans and private citizens.
Now is the wrong time to march in an official capacity, because your official presence tends to pink wash the serious issues we as a community must resolve. Queer people, especially queer people of color, are not safe from the police in New York City or much of the rest of the U.S.
G.O.A.L.'s presence at Pride gives people the false impression that the NYPD is an ally to queer people. I know G.O.A.L. wants that to be true and works for that to be true, but it isn't true. Not today.
Until that dream comes true, please, take your uniforms off and come celebrate and protest with us as the queer people you are, not as the cops you are.
Pride is unity, Pride is protest, Pride is for the marginalized
None of this should be controversial. LGBTQ people in the U.S. often sit in the crosshairs of oppression, not just because of gender presentation and sexual orientation, but because of race and ethnicity. None of us is free until all of us are free.
The most oppressed of us have the most to fear from the police. And until the day comes when oppression ends, then LGBTQ police officers need to stand with us privately as fellow oppressed people, not publicly as representatives of institutions of oppression.
It's not time yet. We aren't there yet. Can we all take the controversy down a notch and focus on achieving equality?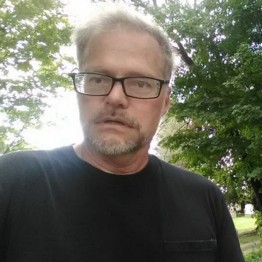 James Finn is a former Air Force intelligence analyst, long-time LGBTQ activist, an alumnus of Queer Nation and Act Up NY, an essayist occasionally published in queer news outlets, and an "agented" novelist. Send questions, comments, and story ideas to [email protected]
This piece was originally published at Prism & Pen, 'Amplifying LGBTQ voices through the art of storytelling.' Republished by permission.
Chicago youth theatre fires gay teacher then lies-staff acted immorally
Mahan wants the world to know CYT just changed policies to formally exclude LGBTQ staff, students, and family
By James Finn | CHICAGO – When I was a tormented gay teen, I took refuge in the world of theatre Many of my gay peers did. I know that's a stereotype, and I can't know exactly why queer people, especially gay men, feel drawn to Broadway-style theatre, but many of us really do.
Acting in high school plays and musicals became critical to my mental health and self worth. After college, I even did some community theatre, returning to a world I had experienced as a loving oasis. Later, my partner Lenny introduced me to Broadway for real, to his world of queer friends who made professional NYC theatre happen — actors, directors, producers, singers, dancers, and choreographers.
Beloved actor, mentor, choreographer Andrew Mahan fired because he's gay
None of what I just wrote would surprise Andrew Mahan, who for a decade taught and mentored teenagers in Chicago's Christian Youth Theater, part of the national Christian Youth Theater network that calls itself the largest after-school performing arts program in the country.
I was heartbroken to see the company I had poured so much love into, simply turn its back on me and pretend they didn't get rid of me.
Mahan mentored many students, some of whom say he was the first person they ever found the courage to come out to. He didn't hide being gay. In fact, since he wondered if an organization with "Christian" in its name would be cool with him, he was upfront from his first interviews. For the decade he worked at CYT, he never hid his sexual orientation.
He didn't think he had to.
His experiences with staff and parents were mixed. He enjoyed his job but says he says he often had to put up with bigoted comments about how gay staff might be sexual threats to children. His students adored him, though. He was by all accounts an excellent teacher and positive role model.
Then one day in 2018, a parent saw Mahan's face on a poster advertising a drag show, and all hell broke loose. The parent went to the board of directors, and soon Mahan's supervisor presented him with an ultimatum: Resign or be fired. He chose to resign, and was shocked to learn what CYT did next.
Mahan wants the world to know CYT just changed policies to formally exclude LGBTQ staff, students, and family
In a post on Facebook, Mahan says, "CYT then crafted a lie that I got a performance contract in Chicago and they were very excited for me on this new venture. I was heartbroken to see the company I had poured so much love into, simply turn its back on me and pretend they didn't get rid of me."
Although all this went down about two years ago, Mahan says he's coming forward now because of a new contract CYT just introduced — a contract that applies to staff, students, and family specifying that LGBTQ people are barred from participating in CYT programs.
Many of Mahan's former students and colleagues are supporting him personally on Facebook as they condemn the homophobic policies of the people who lead CYT.
Families need to know what they're getting into with CYT, which is not transparent about its anti-queer policies
On its own Facebook page, CYT Chicago presents itself as fun, wholesome, educational, and nondenominational. Like this:
CYT Chicago is the premier youth theater for Northern Illinois and Southern Wisconsin. With 10 different locations, there is sure to be a location near you!

CYT Chicago is a non-profit, educational theater program for kids ages 6–18. With dozens of high octane classes make learning both educational and fun! With disciplines ranging from dance, drama, and voice to stunt combat, makeup, and puppetry, there is an exciting class for everyone.
CYT Chicago does not advertise anti-LGBTQ policies
Other than the word Christian in the name, CYT Chicago's Facebook page doesn't even MENTION religion. Instead, they stress training in the theatre arts, which is probably what families expect from a youth theatre program, especially a well funded one like CYT that mounts several elaborate, expensive Broadway-style shows every year.
If you search out CYT Chicago's web site rather than their Facebook page, you WILL find mention of Christianity in their values statement:
– Treat each individual with respect and significance

– Develop character traits including discipline, self-confidence, and integrity

– Bring families together through the use of individual talents and abilities

– Share the love of Christ in word and deed
I think few people could disagree that the values statement is generally positive. But it is not wholly truthful. My Christian friends and colleagues certainly don't equate "sharing the love of Christ" with firing gay people and barring gay students and families from educational programs. That's not a leap anyone would automatically make.
This is probably a good place to point out that Andrew Mahan identifies as a Christian and believed he WAS sharing the love of Christ with his students.
CYT's national staff aren't transparent about LGBTQ matters either
Kara List is CYT's national director. This is what she has to say about why she loves CYT: "God continues to use the work of this organization to unify communities and families." No mention of firing queer people and barring queer students and families.
National administrator Karen Smith says, "CYT provides a safe, loving family environment where through the arts, kids can learn more about the Creator who created them and loves them." She leaves out, unless you're LGBTQ.
Design lead Paul Stine says, "I joined CYT over 20 years ago and I love it because it has transformed me into, not only the performer I am today, but the person I am today. I hope to continue to help transform performers and people in the future of CYT." He leaves out that CYT offers artistic transformation only to and via straight/cis people.
What is Christian Youth Theater? Well, scouring their web site, this is what I find:
CYT stands in the forefront in its commitment to the highest ethical, moral, technical, and artistic standards of excellence. Instructors are professionals, qualified in teaching and/or performing, who understand our mission statement, values, objectives, and goals.
You know what I don't find? A single word about discriminating against LGBTQ people. Maybe the staff are ashamed of that part of who they are? That would certainly explain why Chicago staff lied about firing Andrew Mahan for being gay. It's not like they were protecting his reputation. He's a flamboyant gay man not in the closet by any stretch of the imagination. They were trying to protect their own reputation, because they know most Americans strongly disapprove of firing people for being gay.
Christian Youth Theater is not safe for LGBTQ people and is not a wholesome environment for young people
With its recent contract change, CYT staff have formalized and made explicit what they used to do on the downlow — discriminate against LGBTQ people and model homophobic bullying. CYT Chicago taught Andrew Mahan's students two powerful lessons.
If you're LGBTQ, you don't qualify for Christ's love and you deserve to be fired and otherwise mistreated.
If you're not LGBTQ, Christian love means it's OK to hurt and bully gay people.
Those are profoundly immoral lessons to teach children. It's hard to imagine theatre people behaving this way, especially given queer people's traditional contributions to the theatre arts and the world of Broadway. In one way, it's hard to imagine Christian people behaving this way, not with what I know about Jesus's teachings. Sadly, in another way, it's easy to imagine. I was raised in an evangelical Christian world, so I know all too well the extent to which conservative Christians hate me and queer people like me.
Christian Youth Theater may be breaking the law
The Supreme Court ruled in June of 2020 that firing people or refusing to hire them because of their LGBTQ status violates the US Constitution. They have not yet ruled on the specifics of exemptions for churches, but (critically) CYT says it's not a church. Nor are they part of any church.
Over and over again in promotional material, they define their primary mission to be theatre arts education. If that's the case, they might very well not qualify for a religious exemption even after all the legal dust settles about how exemptions should work.
Additionally, CYT accepts significant government grant money, including federal taxpayer dollars, which means they must comply with Title IX anti-discrimination requirements. Since Title IX prohibits discrimination based on sex, CYT's new contract may represent a violation of federal law.
Christian Youth Theater needs to decide who they are and then exercise transparency
If CYT had been around when I was a tormented gay teen, I would have jumped at the chance to be part of their afterschool and summer programs. I would have researched, read up, and applied — thinking I was about to enter an oasis of acceptance and love.
Nothing in any of their promotional material would have warned me that the CYT world actually hated me and other gay people. I would have jumped head first into homophobia without having any idea what I was getting into.
Parents, families, teens…be warned. Unless and until something changes, Christian Youth Theater is not healthy for children and other living things.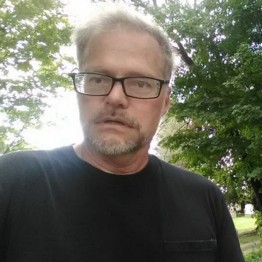 James Finn is a former Air Force intelligence analyst, long-time LGBTQ activist, an alumnus of Queer Nation and Act Up NY, an essayist occasionally published in queer news outlets, and an "agented" novelist. Send questions, comments, and story ideas to [email protected]
The preceding piece originally appeared at Prism & Pen, 'Amplifying LGBTQ voices through the art of storytelling,' and is republished by permission.
A fiend is convicted, kudos to activist who never stopped seeking justice
"The lives of Black gay men matter — no matter if they're homeless, survival sex workers or escorts — Our lives, our community matters."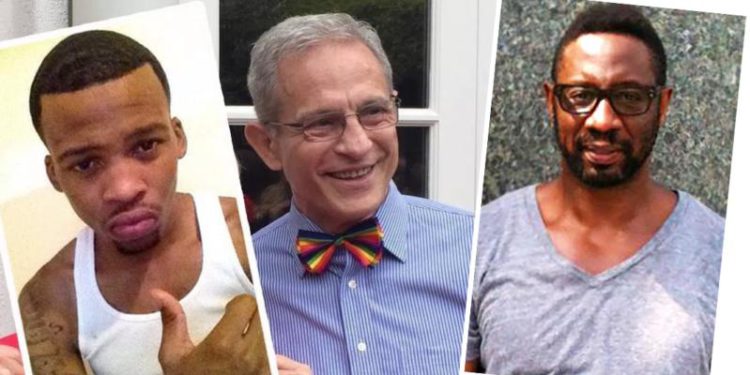 LOS ANGELES – A federal jury deliberated Tuesday and then in short order convicted a sexual fiend, a predator, a deviant murderer who literally got his thrills at the suffering of other human beings-suffering that he directly inflicted.
In what can be viewed as irony or better yet poetic karma, those twelve jurors comprised of seven women and five men found Ed Buck guilty on all nine federal counts on what is the fourth anniversary of the death of one of the dozen or more victims of his disgusting perverse hunt of Black men to fulfill his sick need for ever escalating sexual 'kicks.'
Instead of celebrating that the killer of 26-year-old Gemmel Moore and 55-year-old Timothy Dean has been found guilty, and will likely find himself spending the rest of his perverse life in prison, the community needs to reflect on the fact that without one Black woman's relentless determination to seek justice for the families of Gemmel and Timothy, Ed Buck may have gotten away with his crimes and more defenseless Black men would have suffered or even died at his hands.
She orchestrated and led a grass-roots effort to get the criminal justice system of Los Angeles to listen to Gemmel's mother LaTisha Nixon's plea for justice. She used Gemmel's own words, written in his journal to alert authorities to the depths of the debauchery occurring inside that second floor flat in West Hollywood. She pleaded with law enforcement including the District Attorney for the County of Los Angeles to take action.
Her activism and fueling the rage of the greater community finally received the attention of Federal law enforcement and action that culminated in Buck's arrest and the trial.
She stood by the families even as to the horror of many another Black man died nearly two years after Gemmel (2017) in January of 2019 and like that young life snuffed out too early, Timothy Dean was found deceased on the trash strewn floor of what arguably could be described as drug den.
"The lives of Black gay men matter — no matter if they're homeless, survival sex workers or escorts — this is a case that transcends race, class, wealth. Our lives matter, our community matters, and just because someone is unhoused, an addict, may be a survival sex worker, or an escort, or HIV positive does not mean their lives don't matter and we should look the other way when they show up dead in a white Democratic donor's home."
Those are the words of that powerful voice, political strategist and journalist Jasmyne Cannick.
The LGBTQ community of Los Angeles, especially those of colour owes Cannick a debt of honor and gratitude for her unceasing devotion to bring Buck to justice. Her writings, her interviews, her relentless pursuit of getting the law enforcement community to act, all resulted in today's convictions.
In her owns words Cannick writes, "It's been a long four years on this road for justice–justice that a guilty verdict would be but one small part off. Real justice is making sure that this never ever happens again. We can't do that with the enabling parties still acting like Ed Buck didn't happen"
She adds, "Ed Buck only got away with it for so long because he was white and because we still don't believe Black victims–even when they tell us what happened to them.
Gemmel Moore told us in his diary, "Ed Buck is the one to thank, he gave me my first injection of chrystal [sic] meth. It was very painful."
There is a bitter truth that needs greater exposure in Cannick's words. Buck indeed got away with his crimes and depravity for years because of the colour of his skin and his perceived 'status' as a so-called wealthy player in the local Democratic party apparatus.
Turns out Buck was not all that he was portrayed as in the media and wealthy certainly he was not. But he parlayed his influence, funneled through donations from others, and did ingratiate himself into the party in California over the years. There is plenty of photographic evidence to substantiate those claims to fame showing Buck rubbing elbows with politicians from all quarters.
Worse though was that rumours of Buck's fetishes were well known and yet even after the death of Gemmel Moore there seemed to be a collective shrugging of shoulders and zero calls for accountability. Cannick however, wasn't having it.
"Former district attorney Jackie Lacey was sitting on a mountain of evidence and still did nothing to prosecute Ed Buck for the deaths of Gemmel Moore and Timothy Dean," she said.
"As much as this case is about Ed Buck, it's also about our housing crisis, and what it makes people feel they have to do — play Russian roulette with their lives just to have a roof over their heads," Cannick stressed.
One is safe to point out that the 'former' in front of the title Los Angeles County district attorney Jackie Lacey is due in no small part to Cannick's grass-roots activism.
Cannick is not just a gadfly community activist, in fact far from it. She is a powerful voice for those who have had no voice and she reminds all of us that Ed Buck happened because the community allowed him to happen.
In her own words she points out, "Paul Koretz, a candidate for Controller in 2022, who is backed by the Black Democratic establishment and has taken thousands from Ed Buck, told a group that Buck's victims were all "disadvantaged Black hustlers."
So while this fight is as much about getting justice for Ed Buck's victims it's also about calling out all of the people and entities along the way who failed them and enabled Ed Buck. Not doing so ensures a repeat of this situation because Ed Buck isn't the only Ed Buck.
Entities like the L.A. County Sheriff's Department who many of Ed Buck's victims said didn't take their complaints about Ed Buck seriously."
Yet she also points out the fallacy of a system that is rigged against people of colour, especially sex workers and others who live on the fringes of society. She wrote;
"But even though Ed Buck's crimes have been made public throughout his trial, not much has changed. The silence in Los Angeles' is deafening. If I wasn't sitting in the courtroom myself, I probably wouldn't know the trial was happening.
There's been no mention of the trial or justice for Ed Buck's victims from the Los Angeles County Democratic Party, California Democratic Party, Stonewall Democratic Club, or any of the dozens of elected officials he gave his money to."
As a community, as a city and county, in fact as a country and as a people we need to take heed of Cannick's words and we need to act on her words to prevent another Ed Buck. That said, we need to thank Jasmyne Cannick for bringing justice for Gemmel, Timothy, and all of Buck's victims.
Brody Levesque is the Editor of the Los Angeles Blade.
Powerful anti-LGBTQ priest caught on gay sex app at work
Grindr is a sex app. Men use it to meet other men for sex. Journalists at the Catholic news site The Pillar legally purchased Grindr data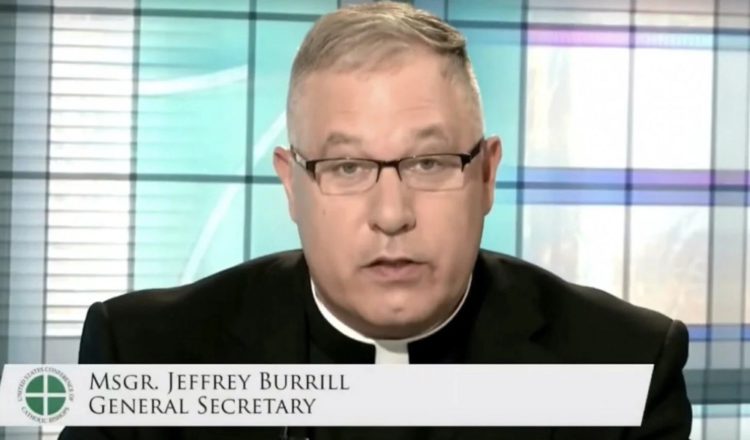 By James Finn | WASHINGTON – Last autumn as the US Conference of Catholic Bishops actively lobbied Congress to kill a proposed national suicide hotline because it directed help to suicidal LGBTQ people, the Conference elected Jeffrey Burrill as their general secretary. He had worked as a high-level staffer since 2016. His promotion made him the highest-ranking, most powerful Catholic priest in the United States who is not a bishop.
On Inauguration Day, Burrill remained general secretary as the Conference's senior bishop chastised President Biden for supporting LGBTQ equality, claiming the president's policies "advance moral evils." Many lay Catholics rolled their eyes, having long since rejected the Catholic clergy's relentless homophobic hate speech.
Burrill said nothing.
Nobody expected him to. His colleagues knew him as a conservative and staunch traditionalist who was "all in" with Church teachings that gay people are "depraved" and "disordered" and that transgender people "annihilate nature." He had been an enthusiastic participant for years advancing institutional homophobia and transphobia.
He continued to administer the day-to-day work of the Conference and lead its staff as the bishops took steps to religiously punish President Biden for refusing to enforce Catholic doctrine about abortion, for refusing to make abortion a crime for all women and doctors, including those who are not Catholic.
Burrill again said nothing.
The U.S. bishops are notoriously conservative, and they chose their man well, grooming him for more power and influence in the Church as he executed their homophobic policies, including promoting an official Catholic organization called Courage that claims homosexuality is a result of mental illness and that encourages conversion therapy, a practice every major mental health association in the world acknowledges is intensely harmful and likely to result in suicide attempts.
Then Burrill's other shoe dropped. He'd been using Grindr at work. Constantly. For years.
Grindr is a sex app. Men use it to meet other men for sex. Journalists at the Catholic news site The Pillar legally purchased data Grindr sells to third-party vendors. The data included unique mobile-device ID numbers and geo-time stamps that allowed investigators to identify Burrill's mobile phone as he used Grindr in his office, his homes, family members' homes and on his travels.
They say that information is non-identifiable. This is another example of how it's an utter lie.

— Professor Ari Ezra Waldman
The general secretary of the US Bishops Conference was using Grindr practically every day. He was spending time at gay bars and at The Entourage in Las Vegas, an upscale bathhouse where wealthy gay men meet one another for casual sex. He often used Grindr before and while driving to private residences he never visited again.
Grab some friends and jump in! #BoysNight #MondayMotivaton #WeCanHost pic.twitter.com/eotIvcxqZX

— Entourage Bathhouse LV (@GayBathHouseLV) September 23, 2019
Three disturbing stories pop out in this scandal about a homophobic gay priest
The first implicates Grindr and other tech companies that behave recklessly as they betray user privacy. The second centers around a continuing Catholic tendency to conflate gay men with pedophiles and sexual abusers. The third is the hypocrisy of homophobic Catholic clergy pushing official Church anti-LGBTQ hate speech. Let's break each of these stories down.
1.) Privacy implications are dystopian in scale
This story is at least as worrisome as the Pegasus spyware scandal that also rocked the privacy world this week. But while Pegasus is sold to governments for tens of millions of dollars, the techniques that outed Burrill don't require expensive software and are available to almost anyone.
The Pillar investigators were able to legally buy aggregated Grindr data from third party sources and use it to identify Burrill based on his movements. This should trouble anyone who uses a mobile device. Grindr routinely sold highly granular location and demographic data to advertising networks and analytic firms.
Pretty much every social media app on the Internet does this.
Grindr defends its privacy policies by pointing out they "anonymize" data before selling it, meaning they strip out names and phone numbers. But that didn't help Burrill. Pillar investigators bought the data, observed that somebody was using Grindr on a unique mobile device just about every day at USCCB offices. From there, checking to see where else that unique device popped up in their data set was trivial. They correlated the device to Burrill's homes, his family's vacation home and to his publicly available travel records. They had their man for the nominal price of a data set.
Experts have long warned of the potential for this sort of tracking. Some say they're surprised privacy violations like this haven't already become common.
They warn that this is just the beginning.
"There's an entire multi-hundred billion dollar industry of companies you've never heard of," Northeastern University Professor Ari Ezra Waldman told Slate. "Their business model is collecting info from all corners of the internet and selling it to people so they can make general conclusions about a population and advertise to it. They say that information is non-identifiable. This is another example of how it's an utter lie."
Indeed, The Pillar suggests they have more stories on tap, more gay priests to out.
2.) Religious news sources are falsely framing this story as a fight against pedophilia and sex abuse while morally condemning LGBTQ people at large
The Pillar story itself is rather breathless, making one illogical leap after another to correlate consensual gay sexual activity with risks of predatory abuse. The authors describe Burrill as having engaged in "serial and illicit sexual activity" immediately after writing "he is widely reported to have played a central role" in coordinating the U.S. Church's response to the ongoing clerical child sex abuse scandal.
Their plain implication is that sexually active gay men are incapable of protecting children from predators and present a heightened risk of being predators themselves.
The authors are not not coy about linking Grindr to the risk of child sexual abuse. They cite three examples of priests using Grindr to meet teenagers for sex but fail to make any case that Burrill himself is attracted to minors or has any track record of predatory behavior. Instead, they write, "There is no evidence to suggest that Burrill was in contact with minors through his use of Grindr. But any use of the app by the priest could be seen to present a conflict with his role in developing and overseeing national child protection policies."
They quote Thomas Berg, a professor of moral theology at St. Joseph's Seminary, to make their point more directly: "When it becomes evident that a cleric is regularly and glaringly failing to live continence, that can become only a step away from sexual predation."
This assertion, repeated by many other Catholic publications in the past two days, shocks the conscious of LGBTQ people everywhere, many of whom work with children as teachers, social workers and community leaders — overseeing child protection policies without the least conflict with their private adult sexual lives.
Religion News Service jumped on the gay-bashing wagon fast, Steven P. Millies opining, "I am a sinner. So are you. So is Monsignor Jeffrey Burrill. Not one of us has a personal life that would withstand the sort of scrutiny The Pillar has applied to Burrill. Every single one of us has had a shameful moment we regret, and I suspect most of us must be caught up in cycles of sinfulness that we repeat less because we want to than because we are sinners and cannot help being sinners."
Notice how Millies appears to defend Burrill even as he heaps hate speech on gay people, calling us shameful and sinful while implying that our sexuality is regretful.
I choked on story after hateful story like his while preparing this piece, both in nominally liberal and more conservative religious publications. The Burrill scandal has prompted a tiring and toxic wave of overt homophobia from religious writers who seem more interested in targeting gay people for moral condemnation than in focusing on the hypocrisy that should be the center of this tale.
3.) Jeffrey Burrill is a hypocrite who worked to hurt LGBTQ people while living his off hours as a sexually active gay man
First, let's shoot down a disingenuous liberal Catholic talking point. The accusations The Pillar printed are not innuendo. They are not mere gossip. Look, I'm angry Grindr sold private data, but the data is out there now and it's clear. Jeffrey Burrill used Grindr for years, often every day, for its intended purpose — to have sex with other men.
Gay men don't use Grindr to talk about the weather. We don't use it to idly chat. We use it to have sex. That's what it's for. Gay men don't go to The Entourage and other bathhouses to have a steam and a cup of tea. Gay men go the Entourage for only one reason — to have sex with other men.
That's not innuendo. It's reality. It's truth.
So let's stop playing silly games, liberal Catholic press. Jeffrey Burrill, the highest ranking Catholic priest in the United States who is not a bishop, has been having sex with men for years, on purpose, on a regular basis, and often while traveling on the Church's dime.
He did this while working for The U.S. Conference of Catholic Bishops, arguably the most cruel homophobic organization in the United States. You don't get more cruel, more immoral, than trying to stop a suicide hotline because it reaches out to queer people in crisis. American Catholics and Americans in general reacted with shock and horror when they learned of the moral depravity of the U.S. Catholic bishops in that episode.
But LGBTQ Americans have long understood the Conference's moral depravity. The fact that the USCCB website (under Burrill's direction) actively promotes Courage International's conversion therapy is just another example of moral depravity. PFLAG and ILGA, respected LGBTQ human rights organizations of long standing, group Courage with extremist anti-LGBTQ hate groups.
Rightfully so!
Conversion therapy hurts people. Badly. It causes suicide. Which makes the USCCB's effort to stop suicide-prevention outreach to LGBTQ people even more despicable.
That all this morally despicable behavior happened under the watch of a sexually active gay (or possibly bisexual) man is jaw dropping. The English language has words for vicious hypocrites like Burrill, but I won't use them here. I already have in private, and I'll leave the color and depth of my vocabulary as an exercise for the reader.
Can we stop feeling sorry for this homophobic gay priest, please? Patheos suggests we should "feel bad" for Burrill given he was doing nothing illegal and nothing to feel ashamed of. But this overlooks the critical fact that Burrill was complicit with oppressing and persecuting LGBTQ people, including working to pass laws to hurt gay and transgender people. (LGBTQ Nation has published a summary of the USCCB's recent homophobic track record.)
No, there's no shame in using a gay hookup app. There's nothing shameful about visiting gay bars and bathhouses. That goes without saying. Anyone who suggests otherwise is indulging an ancient human habit of reviling and hurting members of gender and sexual minorities.
The shame here lies in Burrill's complicity with evil.
He IS a member of a reviled sexual minority and he chose to climb into the highest ranks of an ancient organization that has been making life hell for LGBTQ people for centuries. He lived well. He enjoyed a luxurious (rent free) residence in Washington DC while maintaining a luxury apartment in Wisconsin and jetting around the world on Church business.
His shame lies in his fronting for a Church that pillories gay people for engaging in the very "acts of grave depravity" he indulged in all the time. His shame lies in living with one foot in a Catholic clerical world that constantly flings hate speech at LGBTQ people even as his other foot danced in a world of gay men who know the Church is dead wrong in its baseless moral condemnation and scientifically absurd diagnoses of mental disorders.
I'm glad The Pillar exposed Burrill. It needed to be done.
I'm not happy that Grindr and other tech companies make privacy invasion easy. I'm deeply troubled by the probability that meaningful privacy is no longer possible in today's high tech world.
I'm equally troubled by the motivations of the conservative Catholic journalists at The Pillar. I know they are engaged in a witch hunt. I know they printed their story to hurt gay people and to strengthen the false notion that gay men are likely to be predatory.
But nobody in their right mind is buying that nonsense, not outside Catholic clerical circles and small numbers of extremist lay Catholics.
Lay Catholics in the United States as a group are fed up with the hierarchy's homophobia. Unlike members of the clergy, U.S. lay Catholics are slightly more likely than the average American to support LGBTQ equality measures like equal marriage and the proposed federal Equality Act.
It's a mystery to me why lay Catholics keep funding the Church as it works so hard to stop equality and so hard to hurt queer people, whether those queer people be Catholic or not.
This exposure of extreme hypocrisy elegantly underlines how out of step the all-male, toxically homophobic Catholic clergy are with the flock they say they lead.
American Catholics are good, decent, moral people who don't put up with injustice. The same cannot be said for their nominal leaders. This episode of hate and hypocrisy underlines that perfectly well.
Isn't it time for the flock to fight back against the morally depraved shepherd? Isn't it time to end the Church's extremist anti-LGBTQ hate speech? If not now, when?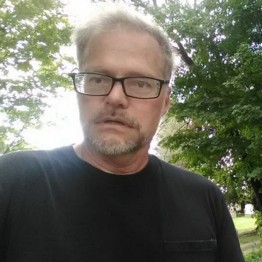 James Finn is a former Air Force intelligence analyst, long-time LGBTQ activist, an alumnus of Queer Nation and Act Up NY, an essayist occasionally published in queer news outlets, and an "agented" novelist. Send questions, comments, and story ideas to [email protected]
The preceding piece originally appeared at Prism & Pen, 'Amplifying LGBTQ voices through the art of storytelling,' and is republished by permission.