Banning cops from NYC Pride should not be controversial
Pride is unity & protest, Pride is for the marginalized. Can we all take the controversy down a notch and focus on achieving equality?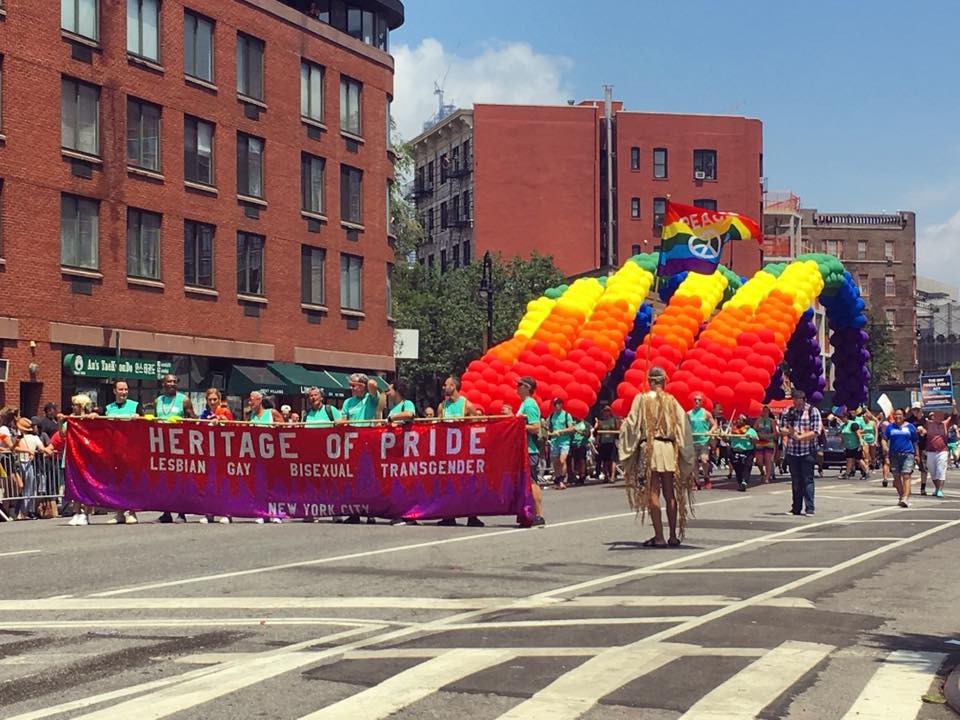 By James Finn | Did you hear New York City's Heritage of Pride, which throws the traditional Pride Parade and other festivals, has banned law enforcement from all its events? They've even committed to hire private security to keep NYPD cops a minimum of one block away from parade routes and street festivals.
Gay City News reports that, "Law enforcement and correction officers will not be allowed to have contingents in the annual march hosted by HOP and the NYPD will be barred from speaking at HOP events or using their platform."
Owing to covid19, HOP isn't sponsoring a parade this year, but they're throwing other events as public health measures allow, and the ban extends to at least 2025, so it will impact future parades.
We have to come out into the open and stop being ashamed, or else people will go on treating us as freaks.
HOP's decision has been hailed by many LGBTQ advocates, who have long called for a ban on uniformed police at Pride. But loud controversy has erupted, just like in Toronto, San Francisco and others cities where uniformed cops were barred from Pride events in recent years.
Controversy centers around gay white men and gay cops
On Facebook, where I help moderate several large LGBTQ groups, intense controversy erupted over previous police Pride bans. Controversy is raging again this year with the NYC announcement. While I don't have hard numbers, most opposition comes from gay white men with complaints like the following:
This decision is bigoted against the police. It's not fair to discriminate against them when we ask people not to discriminate against us.
Grow up, society needs cops. Without law enforcement, chaos would ensue.
Radical activists are out of control. Most gay people are fine with cops, and most cops are fine with gay people.
The Gay Officers Action Alliance say they are deeply hurt
G.O.A.L (Gay Officers Action League) is an association of LGBTQ law enforcement officers in NYC that has fought for decades inside the NYPD to bring about positive change.
Through at least the 1990s, G.O.A.L. cops fought tremendous department stigma, often facing rejection from fellow officers that put them in danger on the street. They say they toughed it out and took brave stands they deserve to be recognized for. They say they feel betrayed by HOP's decision.
Echoing complaints about "radical activists," G.O.A.L. president Brian Downey released the following statement last week:
So [HOP's] response to activist pressure is to take the low road by preventing their fellow community members from celebrating their identities and honoring the shared legacy of the Stonewall Riots. It is demoralizing that Heritage of Pride didn't have the courage to refer to GOAL by name in its announcement, referring to us only as 'Law Enforcement Exhibitors.' The label is not only offensive but dehumanizing for our members.
Here's why HOP's decision should not be controversial
As emotionally incendiary as some of these issues are, they boil down pretty simply. Let's start by acknowledging that Pride is a commemoration of 1969's Stonewall Riots, an explicit response to NYPD persecution of and brutality against queer people living on the margins in Greenwich Village.
From Stonewall …
Stonewall did NOT blow up because respectable gay white men staged a march. Stonewall was a riot. Plenty of gay white men rioted, but in the company of "street queens" of color like Marsha P. Johnson, Sylvia Rivera, and hundreds more. While Johnson said she didn't throw the first brick (as legend would have it), and while Rivera may not have been there the first night, their legend personifies the truth of Stonewall.
They fought police oppression and founded the Street Transvestite Action Revolutionaries (S.T.A.R.) to fight for street queens of color — poor, living on the margins, and targeted by the police because of race, gender presentation, and sexuality.
To Pride …
Johnson was also a founding member of the Gay Liberation Front and leading figure in the Christopher Street Liberation Day March in 1970, which was the very first NYC Pride parade.
Michael Brown, another founding member of the GLF may have coined the term Pride when he released this statement in 1970: "We have to come out into the open and stop being ashamed, or else people will go on treating us as freaks. This march is an affirmation and declaration of our new pride."
The GLF march that year was not a celebration. It was not a party. It was not much fun, according to first-hand accounts. It was serious, gut-churning business, a group of "freaks" uniting to keep Stonewall's spirit alive, to keep fighting back. And the fight was often against the police, a fact that feels uncomfortable to some today, but was and remains true.
By the time I became a Queer Nation/Act Up member in 1990, NYPD cops were still overtly hostile to LGBTQ people. They brutalized us at our protests and actions, and they ostracized members of G.O.A.L., even turning their backs on them at Pride in blatant shows of police lawlessness.
Today, the NYPD remains brutal and hostile to LGBTQ people
While the social stigma white gay men feel has improved in some places, Marsha Johnson's struggle goes on — as queer people of color combat intense stigmatization and violence.
For example, just this year, activists finally pressured the New York State legislature to repeal a "walking while trans" loitering law the NYPD used to harass and jail people of color, predominately transgender women, just for existing.
Just last June, NYPD officers brutally beat LGBTQ protestors marching outside the Stonewall to protest violence against transgender people and other LGBTQ people of color. Advocates roundly condemned police for their brutality that night, but little has changed.
This spring, the NYPD has been violently roughing up LGBTQ people at weekly Stonewall protests condemning violence against Black and transgender people. Here's some footage:
NYPD attacked the weekly Stonewall protest in NYC earlier tonite. Cops waited until the protest was dispersing (near 59th street & 5th Ave in Manhattan) & for the crowd to dwindle down. Then they moved in & started snatching people & shoving people with batons. pic.twitter.com/J99Yfft1fs

— Ash J (@AshAgony) April 23, 2021
Point by point rebuttal
In order to understand why HOP's decision should not be controversial, it's first critical to understand Pride as protest. We don't march in June just to have a party, though celebration is organic to Pride. Something akin to spiritual ecstasy happens when marginalized people come together in large numbers to dance and sing their unity. An electrified surge prickles skin and amps up pulse rates when "freaks" come together to fight for joy.
But that celebration is inextricably bound up with protest. Without protest, there's little to celebrate. Why come together at all if not to keep fighting for our brothers and sisters on the margins?
So to those who don't understand why HOP made the right call, let's go point by point.
This decision is bigoted against the police. It's not fair to discriminate against them when we ask people not to discriminate against us.
As appealing as this argument may sound, it's fundamentally flawed. Police officers (as nice and upstanding as some of them are) are too often the enforcing agents of marginalization and discrimination. They aren't themselves marginalized or oppressed. Keeping uniformed police out of Pride does not harm them as human beings or reduce their rights as citizens.
Rather, the ban acknowledges the pain experienced by marginalized LGBTQ people, and it serves to pressure police leaders and politicians to work harder for reform and positive change. It's a statement made by the marginalized to the powerful. Characterizing it as "discrimination" is a false equivalence.
Grow up, society needs cops. Without law enforcement, chaos would ensue.
Can we please acknowledge that barring uniformed police from Pride is different from eliminating (or defunding) police departments? Granted, some of the same advocates protesting police brutality against Black folks and other marginalized people are pushing to bar cops from Pride. Some of them support radical restructuring of law enforcement. But barring uniformed officers from Pride is not the same thing. You can oppose radical restructuring and still support efforts to pressure police departments to stop brutalizing marginalized people.
Radical activists are out of control. Most gay people are fine with cops, and most cops are fine with gay people.
Broad coalitions of LGBTQ advocates call for barring uniformed police from Pride events, not just radical activists. The Anti Violence Project took the lead in New York City, and they're hardly fringe radicals. They're a group of staid civil rights lawyers who have been using the law for decades to fight police violence aimed at queer people.
Andy Humm, a highly respected former NYC Human Rights commissioner, is on the record supporting HOP's decision. As an LGBTQ elder statesman, Humm has more often been "accused" of being a moderate than a radical, so his observations are well worth an airing:
"The decision of Heritage of Pride to exclude law enforcement groups through 2025 from their parade has divided the community and I have good friends on both sides of the issue. Let me just say that Heritage of Pride gave up on the spirit of Christopher Street Liberation Day decades ago — turning a civil rights march into an endless parade dominated by corporate floats and advertising …
I would also ask my friends who are so outraged by how HOP has handled this issue to listen to the just concerns of community members — especially people of color — who have been abused by police and why they don't want to participate in marches with them. In the time of George Floyd and countless other victims, that pain is fresh and real."
Humm worked closely with police officers in his official capacity over the years, coming to like and respect many of them, working productively to bring about positive change. In his full statement, well worth reading, he acknowledges the pain that many G.O.A.L. officers are feeling right now. But he still insists barring cops from Pride is the right call.
This issue is not about how individual queer people feel or about how individual police officers feel. It's about acknowledging systemic oppression and working for change.
Let's talk about G.O.A.L. and pink washing
Many "out and proud" cops who are members of G.O.A.L. have fought hard to change NYPD police culture for the better. Many of them have done so at great personal risk. When I attended Pride parades and watched every uniformed cop on the avenue turn their backs on marching G.O.A.L. cops, I always felt an electric surge of affection as well as respect for their personal courage.
But that was then.
G.O.A.L. is no longer a tiny scrappy band of a gay cops fighting institutional oppression killing their careers. White gay cops in the NYPD no longer face the persecution they used to face.
I don't say that to denigrate G.O.A.L. members, but to acknowledge that things have changed.
To G.O.A.L. president Brian Downey, I say respectfully that the NYPD does not "share a legacy" of the Stonewall riots with queer people. The NYPD caused the Stonewall Riots. The NYPD created the atmosphere that made the Christopher St Liberation March so necessary.
I'm sorry you and your fellow members feel demoralized. I understand why you do, but you must not feel dehumanized. Every one of you is welcome to march at Pride just like every other queer person — as individual humans and private citizens.
Now is the wrong time to march in an official capacity, because your official presence tends to pink wash the serious issues we as a community must resolve. Queer people, especially queer people of color, are not safe from the police in New York City or much of the rest of the U.S.
G.O.A.L.'s presence at Pride gives people the false impression that the NYPD is an ally to queer people. I know G.O.A.L. wants that to be true and works for that to be true, but it isn't true. Not today.
Until that dream comes true, please, take your uniforms off and come celebrate and protest with us as the queer people you are, not as the cops you are.
Pride is unity, Pride is protest, Pride is for the marginalized
None of this should be controversial. LGBTQ people in the U.S. often sit in the crosshairs of oppression, not just because of gender presentation and sexual orientation, but because of race and ethnicity. None of us is free until all of us are free.
The most oppressed of us have the most to fear from the police. And until the day comes when oppression ends, then LGBTQ police officers need to stand with us privately as fellow oppressed people, not publicly as representatives of institutions of oppression.
It's not time yet. We aren't there yet. Can we all take the controversy down a notch and focus on achieving equality?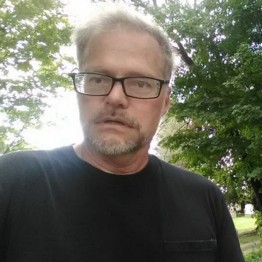 James Finn is a former Air Force intelligence analyst, long-time LGBTQ activist, an alumnus of Queer Nation and Act Up NY, an essayist occasionally published in queer news outlets, and an "agented" novelist. Send questions, comments, and story ideas to [email protected]
This piece was originally published at Prism & Pen, 'Amplifying LGBTQ voices through the art of storytelling.' Republished by permission.
Trump Judge: Christian public school teacher can out Trans kids
What do you do when you're a trans teen & your teacher is the bully? Judge gives a religious-liberty nod to out students to parents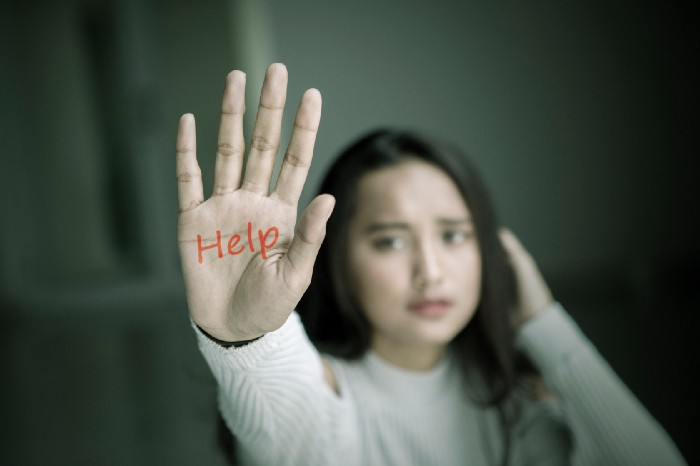 By James Finn | DETROIT – In an apparent fit of pique, Pamela Ricard, a math teacher at Fort Riley Middle School in Kansas, told her supervisors that if they made her use transgender students' chosen names in class, she would use those names with parents too, even if the students fear for their safety and have requested privacy. She's getting her way, arguing "religious liberty."
Yes, you read that right.
A teacher takes it upon herself to out trans kids against their will, claiming a religious duty. She says that since she has to use their preferred names in class, using their legal names in correspondence with parents would be a lie, which would violate her "sincerely held religious beliefs." So, she sues in federal court.
And she wins.
According to an article in yesterday's Topeka Capital-Journal, "District Judge Holly Teeter issued a preliminary injunction on Monday blocking the school from disciplining [Ricard] if she reveals preferred names and pronouns of her transgender students when communicating with their parents."
"Plaintiff believes that addressing students one way at school and a different way when speaking to their parents is dishonest," wrote the the judge in her injunction opinion. "Being dishonest violates her sincere religious beliefs."
Judge Teeter, a Trump appointee, declined to rule on Ricard's main request — that the school be barred from disciplining her for refusing to use preferred names and pronouns, saying the school district had already reached an accommodation with her.
Pamela Ricard originally sued over using students' preferred names and pronouns in class
This story first broke in March, when CNN reported that Ricard was suing the Geary County Schools Unified School District in Kansas after being briefly suspended for refusing to use a transgender student's preferred name and pronoun. She claimed that using a name for a student that differed from the student's enrolled or legal name would force her to violate her "sincerely held religious beliefs."
She claimed the same with respect to pronouns but later reached an accommodation: she would use a preferred name for any student expressing a name preference, and she would not use pronouns for any student, regardless of sex or gender.
Teeter ruled that the accommodation properly respects Ricard's "sincerely held religious beliefs" and makes an injunction unnecessary.
But then the judge ruled in favor of Ricard's second request — that if she used a preferred name in class for any student, she could not be disciplined for using that name (or the student's preferred pronoun) to the student's parents against the student's wishes, even though district policy forbids outing students without their consent.
Let's talk about religious liberty and lying, because Ricard is lying.
Ricard's claim that she's being forced to lie is disingenuous, logically tortuous. Taken together, her two separate arguments constitute a lie of her own. On one hand, she claims using a chosen name violates her sincere religious beliefs. She claims calling a transgender boy (assigned female at birth) by a name customarily reserved for boys would violate her religious freedom because God created male and female as distinct and different, and her speech must reflect that.
Remember, pronouns are not at issue; she's okay not using them.
One wonders what she thinks about gender-neutral names like Stacey, Bellamy, Dakota, Denver, Emerson, Finley, Justice, or River. When names don't carry gender, does she have a religious-liberty problem? Does she really believe God has dictated gendered names that people in 21st century United States must choose from?
So, after Ricard makes a literal federal case over refusing to use names in class that don't communicate gender in a way she agrees with religiously, she turns around and claims she MUST use the same names to parents, for a different religious reason.
Huh, a judge bought this? Is your head spinning as fast as mine?
Ricard has to be lying about something in her lawsuit, and I suggest it's her motivation for filing. I suggest she does not actually believe speaking a student's chosen name harms her religiously. I suggest she's religiously opposed to the existence of transgender people. I suggest that despite having accepted a reasonable accommodation over names and pronouns, she's intent on crusading to force her religious beliefs on people who don't share them. She's determined to out transgender teenagers to their parents against their will, damn the consequences, however statistically likely they are to be severely harmful.
Ricard's lawyers, the Alliance Defending Freedom, are also lying
The Alliance Defending Freedom (ADF) have a long track record as a certified anti-LGBTQ hate group. Here's what the the Southern Poverty Law Center have to say about them, backed up by reams of documented examples:
Founded by some 30 leaders of the Christian Right, the Alliance Defending Freedom is a legal advocacy and training group that has supported the recriminalization of sexual acts between consenting LGBTQ adults in the U.S. and criminalization abroad; has defended state-sanctioned sterilization of trans people abroad; has contended that LGBTQ people are more likely to engage in pedophilia; and claims that a "homosexual agenda" will destroy Christianity and society. ADF also works to develop "religious liberty" legislation and case law that will allow the denial of goods and services to LGBTQ people on the basis of religion.
The freedom that ADF lawyers defend has always meant freedom for extremist Christians to discriminate against and criminalize LGBTQ people. They've focused on those objectives for decades, increasingly successfully of late.
In their legal brief in the Ricard case, they claim they're only "thinking of the well being of children," arguing that gender dysphoria is a serious mental illness parents must be made aware of.
They aren't being honest.
Yes, according to the APA, some (but not all) trans people suffer from gender dysphoria, "psychological distress that results from an incongruence between one's sex assigned at birth and one's gender identity." But, the school district in this case is following best-practice mental-health guidelines, supporting students by allowing them to use names and pronouns they choose, and affording students the sole right to decide when or if they tell anyone, including parents, whether they identify as LGBTQ.
When the ADF say in their brief that Ricard is looking out for the best interests of her students, they are lying. They know what the data show — that trans teens outed to non-supportive parents are statistically at high risk of abuse, abandonment, homelessness, severe depression, and suicidal ideation. ADF lawyers know this because the school district included reams of objective data in their own legal briefs in defense of their student-privacy policies.
ADF lawyers know Ricard is not looking out for the best interests of her students. Maybe they should think about the religious implications of their dishonesty. Maybe Ricard should too.
The religious liberty "lying" claim in Ricard's case is absurd and anti-Christian
First, I'm unaware of any Christian church or denomination that claims respecting privacy should be considered an act of lying. Exactly what constitutes a lie is hotly debated in religious and philosophical circles, but even relatively traditionalist denominations like the Presbyterians teach that failing to volunteer information usually does not count as a lie. Philosophers get into the weeds FAST when questions of lying come up, because the subject is very complex. (Anne Frank, German soldiers, knocks on doors… Ring any bells, philosophy and theology majors?)
If anyone has ever before made a legal claim that respecting privacy violates religious freedom guarantees because protecting privacy is lying, I can't find evidence of it.
To claim that Ricard has a religious liberty interest at stake here is philosophically and theologically absurd. Using her students' enrolled names when communicating with their parents is certainly not an act of lying. Christians protect privacy all the time in accordance with policy and law. Ricard certainly suffers no loss of liberty merely by minding her own business.
What else should Christians be exempt from?
Should Christian health care workers be allowed to violate HIPPA privacy law on the theory that not revealing certain private facts about patients constitutes lying?
Should Christian business leaders be exempt from insider trading laws because not revealing certain private business matters constitutes lying?
Should Christian human resources managers be exempt from privacy policies so they don't have to "lie" by withholding information?
What would Jesus do? This isn't even hard!
Esther Spurrill-Jones wrote about this case in Prism & Pen this morning from a Christian perspective. A devout Jesus follower, she writes movingly about millstones, love, legalism, and lies. She writes that no Christian should interpret the Bible in a way that they know will hurt people. I wish Ricard and her ADF lawyers could read Esther's words with open minds.
Is Outing Transgender Students to Unsupportive Parents Christian?What would Jesus do?medium.com
This case sets no binding precedent, but the implications are disturbing.
Pamela Ricard won't be teaching at Fort Riley after this school year. Her contract is ending, and she's not reapplying. Even though she's got her preliminary injunction, legal analysts say her case will probably end up dismissed because she suffered no harm and will no longer have standing.
The temporary injunction has no legal bearing on anyone but her, so no dangerous precedent has been formally set, but LGBTQ legal advocates are worried anyway. Most court watchers presumed Ricard's religious freedom claim over lying would be ruled frivolous, that no judge would give it the time of day.
But we live in a brave new backlash, with federal courts stuffed with extremist judges appointed by Donald Trump. Absurd outcomes, like teachers being allowed to out trans kids to unsupportive parents, are becoming the rule rather than the exception.
All I know is this, if you value privacy for LGBTQ teens and real freedom for real people in the United States, you'd better get to the polls in November and vote Democratic like your life depends on it.
Somebody's life probably does.
************************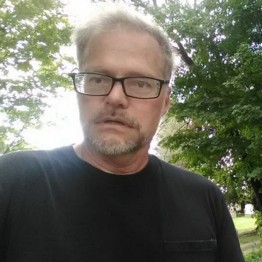 James Finn is a columnist for the LA Blade, a former Air Force intelligence analyst, an alumnus of Queer Nation and Act Up NY, and an "agented" but unpublished novelist. Send questions, comments, and story ideas to [email protected]
********************
The preceding article was previously published by Prism & Pen– Amplifying LGBTQ voices through the art of storytelling and is republished by permission.
Appreciating lesbian thinker & activist Urvashi Vaid
"I remember her as a whip-smart lesbian of color who stood up and fought but also offered peace and hope when possible"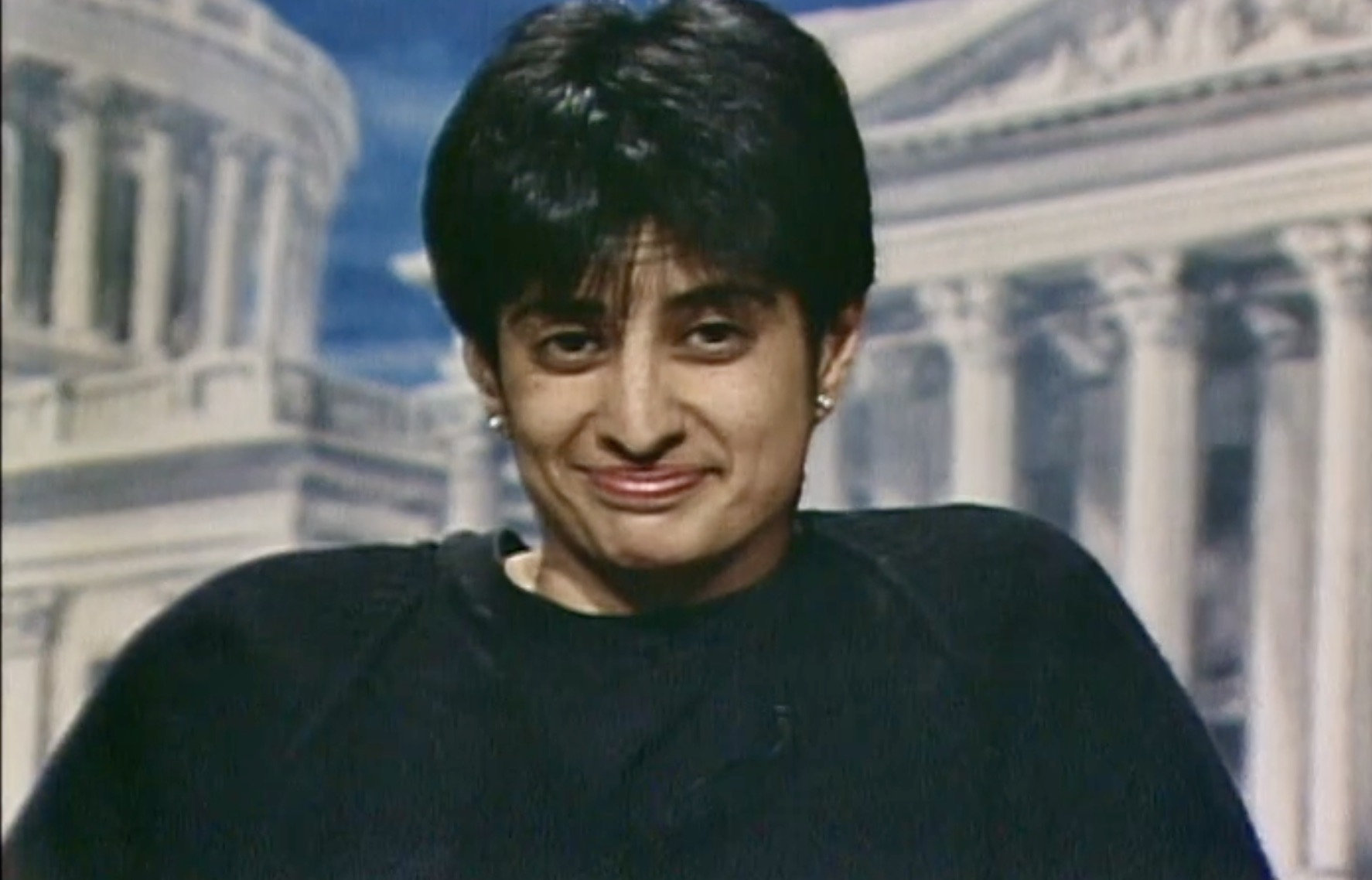 By Karen Ocamb | WEST HOLLYWOOD – Urvashi Vaid was whip smart. She could look at you with some analysis spinning behind her eyes and then smile a deep broad smile and you could exhale as a shared vision started coursing through your veins — a warrior sisterhood striving and fighting for liberation.
And you didn't even know liberation was on your wish-list.
It's hard to register that Urvashi Vaid is gone. 
Urvashi could seduce your brain with elevated and clear-spoken common sense. And damn if she couldn't rile you up and spur you to action as she did in Sacramento in 1991 after Republican Gov. Pete Wilson vetoed AB 101, the gay rights bill he promised to sign, and with her 1993 speech at the March on Washington.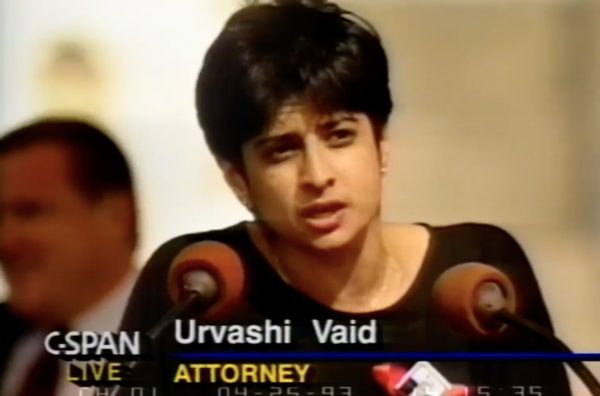 And we needed that. After years of excruciating pain losing lovers, family and friends while Ronald Reagan's spokesperson laughed about the scourge of AIDS in the White House press room, a serious LGBTQ political movement was emerging in the late 1980s. And igniting those righteous flames of fury was this short, thin, proud lesbian of South Indian heritage who exuded the perfume of power. She knew her stuff. And she was at ease with powerbrokers, including Hollywood A+ types who made history attending an August 1991 benefit for the National Gay & Lesbian Task Force, thrown by gay Hollywood manager Barry Krost, entertainment attorney Alan Hergott and Hergott's lover, NGLTF Board co-chair Curt Shepard. Hollywood was finally showing up for AIDS benefits — but gay rights was still just too controversial. It was a very big deal.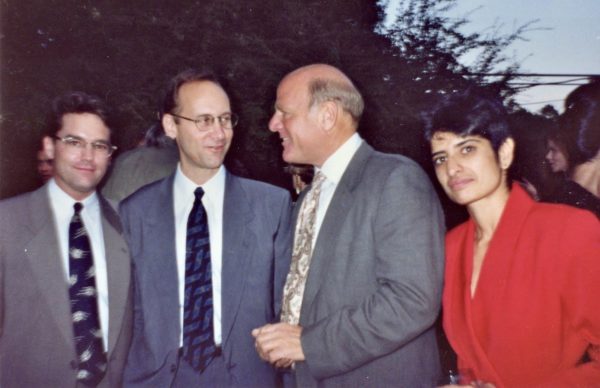 Among our own, Urvashi would let fools yammer on with puffed-up opinions. But eventually she would halt us with a glance, a quick quip or a concise Marxist-ish dissertation on any situation and its connection to poverty, rendering you dumbstruck, agog – pick a synonym.
Urvashi was a teacher, a mentor — though I don't think she thought of herself that way. She was merely trying to help a brother or sister — especially younger folks — learn to think differently, think for themselves, and think of themselves as part of the larger movement for civil rights.
One moment perfectly captures that for me. I was a freelancer covering the monumental 1992 Creating Change conference in Los Angeles. That was the year when esteemed gay author Paul Monette (Borrowed Time) ripped up a picture of the Pope, freaking out a lot of Catholic Latinos. I kept an eye on Urvashi and her pal Torie Osborn, head of the LA Gay & Lesbian Community Services Center, as they talked art with closeted LA City Councilmember Joel Wachs, as well as the usual leadership discussions, debates and skirmishes among activists in a heightened political year.
I also covered breakout sessions and one proved to be particularly daunting. It was a discussion about race in the gay movement. A young fierce gay Asian artist named Joel B. Tan took over the discussion and challenged my press credentials, my commitment to the movement, and my ability to report ANYTHING accurately or fairly about that meeting because I'm white. He called for a vote on whether I should be allowed to stay or get kicked out.
Some folks in the room, familiar with my reporting since the late 1980s, defended me. I was prepared to get shamefully kicked out when Joel went just a tad too far and started claiming the Task Force itself was a cauldron of white racism. In fact, the whole damn gay movement was basically a rich white gay conspiracy to get power and use everyone else as pawns.
When Joel finally took a breath, a muffled sound came from just outside the room. We looked and there was Urvashi, casually leaning on the door jamb with Phill Wilson, then co-founder of the National Black Gay & Lesbian Leadership Forum and of the LA chapter of Black and White Men Together. "What about us?" Urv asked very simply. The tension evaporated, I was allowed to stay and racism within the gay community was discussed with passion but without grandstanding. (I called Joel later and he said my report was acceptable.)
The tension eased so quickly because Urvashi had been fighting systemic racism at every level for a very long time, including within the gay community. Her power was smarts, compassion, humor — and credibility.
Not to say Urvashi was perfect. In fact, I had a serious disagreement with her over an incident that happened in Los Angeles. There was a ballot initiative that called for a new statewide Insurance Commissioner to be appointed by the governor. APLA Board Chair Dr. Scott Hitt and political consultant David Mixner opposed the initiative, which drove some AIDS activists crazy. We were in the middle of the second wave of AIDS and we needed government help. Hitt and Mixner explained that they didn't oppose the idea, just the method: the Insurance Commissioner should be elected, not appointed. Imagine if we had a governor more horrific than Pete Wilson?
I reported that and activist writer Stuart Timmons freaked out. He wrote a 7,000 word thesis in a treading-water alternative weekly bashing Hitt and Mixner. He also showed up at my apartment screaming about how I was afraid of these prominent politicos. I was pissed — so I did my own deep dive into his tome and found people who complained that he quoted them out of context or actually changed their quotes to fit his activist premise. Eventually, we all moved on, including me since Stuart was friends with my friend Harry Hay.
But then Urvashi quoted extensively from Stuart's disinformation piece in her book Virtual Equality: The Mainstreaming of Gay and Lesbian Liberation. I tried to reach her but failed. I later heard her cite Stuart's story as an example of bad gays. I fumed for a moment, then let that go, too.
Besides, Urvashi was doing so much good. And her relationship with Kate Clinton was so cool and extraordinary. I learned what a "soft butch" was — but that's another story.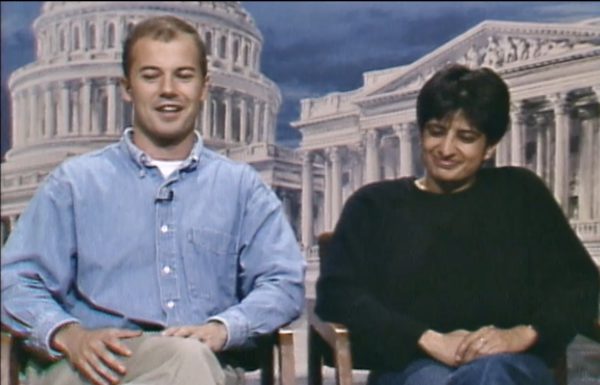 Urvashi Vaid is appropriately being lauded as an exemplary warrior for justice and civil rights. I remember her as a whip-smart lesbian of color who stood up and fought but also offered peace and hope when possible — as she did appearing with conservative gay writer/editor Andrew Sullivan on the Charlie Rose show before the 1993 march.
Last July, Urvashi was the guest on Gay USA, anchored by her friends Ann Northrop and Andy Humm. She talked about the National LGBTQ+ Women's Survey, an American LGBTQ+ Museum — and about fighting breast cancer. Urv seemed upbeat but a burdened aura of mortality cloaked her Zoom appearance. She seemed determined to approach death as she had lived — educating people about our ongoing fight for liberation and, with a deep, broad smile and thoughtful eyes, telling the truth about her own humanity.
Thank you, Urvashi Vaid.
********************
Gay USA 7/7/2021- Free Speech TV:
********************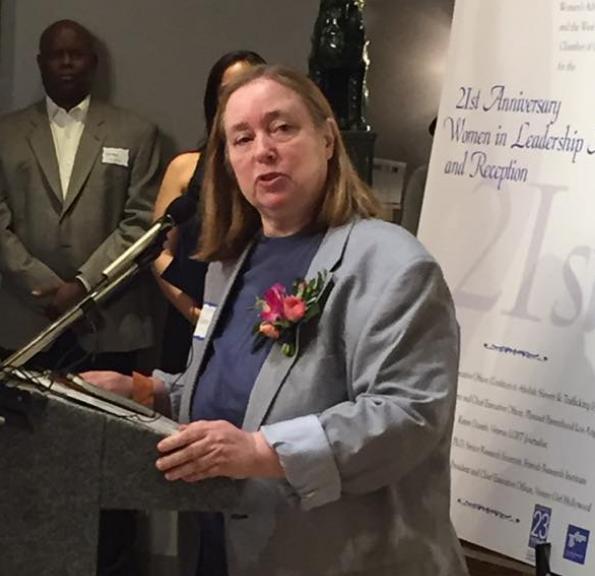 Karen Ocamb an award winning veteran journalist and former editor of the Los Angeles Blade has chronicled the lives of LGBTQ+ people in Southern California for over 30 plus years.
She lives in West Hollywood with her two beloved furry 'kids' and writes occasional commentary on issues of concern for the greater LGBTQ+ community.
Christian middle school forces kids to "Say Gay." To condemn gay friends!
The Don't Say Gay movement across the USA stresses talking to kids about sexual orientation/gender identity is "inappropriate" & sexualizing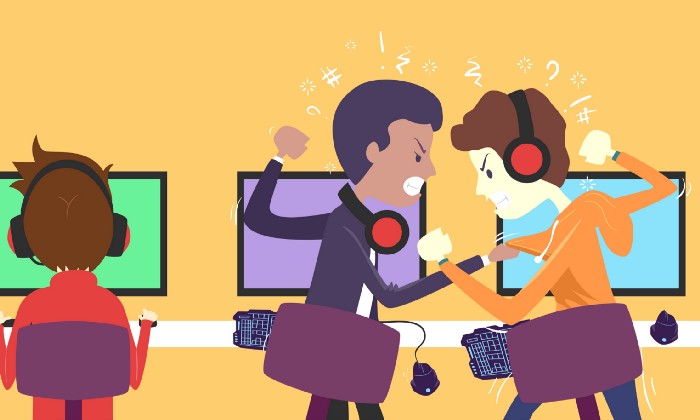 By James Finn | DETROIT – As a child, did you ever get a homework assignment requiring you to convince a close personal friend to stop being gay? To persuade them God doesn't approve of them? To "prove" it to them from the Bible? Would it ever occur to you that such homework could be handed out to 11, 12, and 13-year-olds?
In a move that reeks of Orwellian word twisting, a large Christian school system in Kentucky just taught kids they should morally condemn their friends.
And they're forcing them to practice!
Besides being odious to Jesus followers who reject far-right extremism, this heinous homework pulls the mask off the Don't Say Gay movement. It demonstrates that when conservative Christians say "love," they mean something completely different from what most people mean.
Pulls the mask off? Sure.
The Don't Say Gay movement steamrolling across red states stresses that talking to kids about sexual orientation and gender identity is "inappropriate" and sexualizing. Conservative Christian parents say they don't want their children "exposed to sex" in school. They say just hearing gay people exist forces kids to think about sex. (They don't explain why hearing about straight couples doesn't have the same effect.)
Kentucky is one of many Republican-dominated states about to pass a law prohibiting discussion of gender and sexual minorities in public schools. Lawmakers introduced it as an "emergency measure," saying Christian parents insist that kids learning about transgender and gay people is a genuine crisis.
Um … really, Jan?
Check out what this Kentucky Christian middle school is handing out as required homework.
Modern day education assignment at Christian Academy of Louisville. Middle school. Write a letter to your homosexual friend explaining why it's wrong. Shameful. #stopthehate pic.twitter.com/UdgXv3FEBA

— JP Davis (@kyjpdavis) May 13, 2022
Kentucky business owner and Christian JP Davis tweeted screenshots yesterday of a homework assignment given to a family friend's young children. The kids, students at Christian Academy of Louisville, had to write a letter to a hypothetical friend "struggling with homosexuality" to persuade the friend to "reject homosexuality," to tell them "homosexuality will not bring them satisfaction" and to tell them "you love them even though you don't approve of their lifestyle."
The kids are also to tell their friend they "don't approve of any sin."
This homework was given to children who are 11, 12, and 13 years old. I don't know what they've been learning in class, but given the assignment, they had to have been learning about sex, specifically that sex between same-gender partners is immoral. They're expected to be able to quote the Christian Bible to back that up.
I don't know the details of what they learned, but can we all agree, please, that these 11, 12, and 13 year-old children have learned about sex in EXACTLY the way Don't Say Gay supporters argue is harmful and wrong?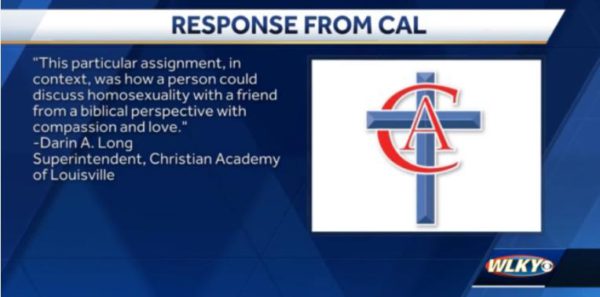 Here's what else those children learned
Christianity and the Bible condemn homosexuality. This is not true. Theologians and biblical scholars do not agree the Bible does any such thing. In fact, theologians are increasingly pointing out the weaknesses in traditional Christian teaching about the immorality of transgender and gay people. Major Christian denominations are increasingly moving to fully affirm transgender and gay people instead of morally condemning us. Based on the kids' homework assignment, they didn't learn any of that.
Gay people don't lead happy or satisfied lives. This is absurd. Nuff said. If you doubt me, google LGBT mental health and dive in. Study after study demonstrate that trans and gay people who are accepted by family and friends feel just as fulfilled and happy as anyone else.
Christians should morally judge gay people and brand them as sinners. The premise of the assignment is that gay people are sinful and that Christian children should confront them with their sin. Notice there's not a word about individual consciences or living and letting live. These children are not just being taught they should morally judge their peers, they're being made to practice doing it.
Morally judging gay people is a form of love. I'm going to try to tone down my reaction here, but my fingers are hitting the keyboard very hard as a few choice expletives escape my lips. Let me say this much: I've been in the crosshairs of Christian moral judgment far too often, and the rejection it leads to bears no resemblance to love. Love is about accepting people for who they are, not about trying to persuade them they are immoral and must change.
Gay people can choose not to be gay. No, we can't. The way we experience sexual and romantic attraction is not something we can decide to experience differently. Conversion therapy does not work. The only thing that happens when gay people try not to be gay is that we suffer — from loneliness, lack of love, and despair. Gay people who try not to be gay often end up deeply depressed and suicidal. Which, please see point 4 again.
JP Davis is a gay Christian from Kentucky, and he is appalled.
Davis told the Louisville Courier-Journal that this homework assignment is personal to him. He says he took to Twitter to expose it because he spent the first 23 years of his life hiding his true self from friends and family, fearing their judgement and rejection. He says he doesn't want the next generation to face the same pain he lived with:
Davis told the Louisville Courier-Journal that this homework assignment is personal to him. He says he took to Twitter to expose it because he spent the first 23 years of his life hiding his true self from friends and family, fearing their judgement and rejection. He says he doesn't want the next generation to face the same pain he lived with:
The statistics speak for themselves on suicide among LGBTQ+ people, and these are seventh-graders that are being subjected to hate and division, and it's not necessary. I know it's a Christian school, but that's not my Christianity. That's not my values. And that's not what Jesus, if they want to make that argument, represented. Jesus didn't go around asking people to judge and tell other people how they're wrong and shame.
See the photo I headed this article with? Two boys of middle-school age are fighting in school. That's exactly the kind of thing that happens when children are taught to morally judge their friends. That's EXACTLY what Christianity is supposed to oppose.
I know plenty of Christians who don't presume to judge, who either fully affirm LGBTQ people or who leave our moral worth up to God and our own consciences.
So why is the Christian Academy of Louisville, part of a school system with over 3,000 kids, teaching judgment? Why are they trying to redefine hate as love? I don't know, but I wish they'd stop.
Are you a Christian? Could you consider reaching out to the school and asking them to please stop teaching young children to attack LGBTQ people? Could you ask them, please, to emulate Jesus instead? I thank you for that, if you do, from the bottom of my heart. I'm JP Davis would to.
As for everyone else, can we please learn from this? When conservative Christians say it's not OK to "say gay" in school, tell them about Christian Academy of Louisville teaching 11, 12, and 13-year-olds that it's perfectly OK to say gay — as long as you're condemning your gay friends.
Then ask them to get their story straight.
************************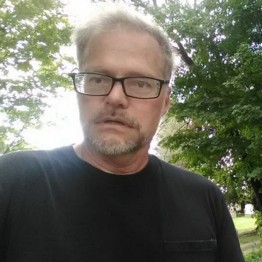 James Finn is a columnist for the LA Blade, a former Air Force intelligence analyst, an alumnus of Queer Nation and Act Up NY, and an "agented" but unpublished novelist. Send questions, comments, and story ideas to [email protected]
********************
The preceding article was previously published by Prism & Pen– Amplifying LGBTQ voices through the art of storytelling and is republished by permission.