ABC News Live presents all-day LGBTQ+ programming Sunday, June 27
Beginning at 9:00 a.m. EDT, ABC News Live will stream pride specials from ABC Owned Television Stations nationwide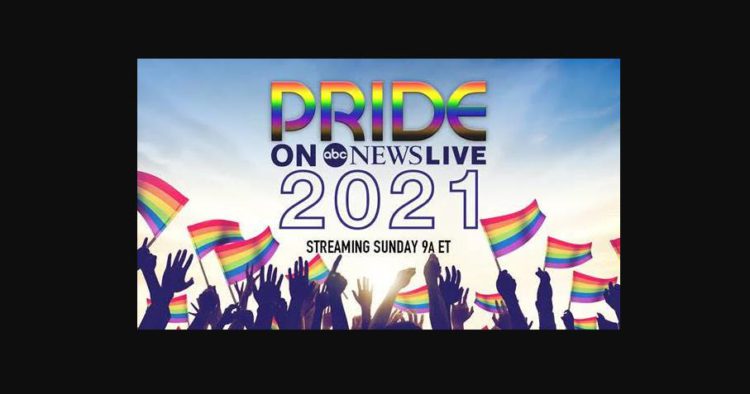 NEW YORK – In the final celebratory weekend of Pride Month, streaming news channel ABC News Live will stream LGBTQ+ programming all day on June 27.
Beginning at 9:00 a.m. EDT, ABC News Live will stream pride specials from ABC Owned Television Stations including ABC7/KABC-TV Los Angeles' "Thrive with Pride Celebration," 6abc/WPVI-TV Philadelphia's "FYI Philly Pride," ABC7/WLS-TV Chicago's "Our Chicago: Celebrating Pride," and ABC7/WABC-TV New York's  "Pride 2021 We Belong" leading into ABC7 New York's "2021 NYC Pride March" streaming at 12:00 p.m. EDT.
The three-hour celebration will feature Grand Marshals Wilson Cruz, Ceyenne Doroshow, Menaka Guruswamy and Arundhati Katju, Dr. Demetre Daskalakis, and Aaron Philip. Following this, ABC News Live will air a pair of specials – "Pride on ABC News Live: Understanding the Trans Community," streaming at 3:00 p.m. EDT, and "Pride on ABC News Live: What's Next for the LGBTQ+ Community and Movement," streaming at 4:00 p.m. EDT – in addition to the ABC13/KTRK-TV Houston's "Localish Houston: Pride" special at 5:00 p.m. EDT.
Coverage culminates with a presentation of the ABC Owned Television Stations' documentary "Our America: Who I'm Meant to Be," a docuseries dedicated to amplifying the voices of transgender communities across America through first-person narratives.
Throughout the month of June, ABC News has celebrated Pride Month with content across broadcast, streaming and digital. See below for some highlights:
Good Morning America spoke with David Archuleta about his faith, sexuality and coming out journey; interviewed LGBTQ+ couples on what it takes to be successful in an LGBTQ+ relationship; examined how the LGBTQ+ community is influencing mainstream pop culture and how people are learning to claim their sexual identity; and highlighted LGBTQ-owned small businesses across the country during GMA's Deals & Steals. GMA Digital curated content on its Pride homepage and published the Pride edition of the "GMA Inspiration List: Who is Making LGBTQ+ History in 2021?"; a powerful story of love from a survivor of the Pulse nightclub shooting; and, in collaboration with station KGO, a discussion with the founders of the first-of-its-kind Compton Transgender District in San Francisco and a conversation on how far the LGBTQ+ community has come.
GMA3: What You Need to Know featured LGBTQ+ guests throughout the month, including Paula Stone Williams, who discussed being expelled from evangelical churches after transitioning and creating a safe space to reconcile her faith, her identity, and her desire to be a leader; Rep. Ritchie Torres (NY-D), the first openly gay Afro-Latino in Congress; partners Ryan Brockington and Isaac Webster, who discussed their children's book "Daddy & Dada"; David Yi, who spoke about his new book about makeup and masculinity from over the years; YouTuber and author Daniel Howell, who discussed navigating one's own mental health journey while celebrating their authentic self; and transgender activist Raquel Willis who spoke about issues affecting the Black trans community, the power of inclusive activism and how she is celebrating Pride Month.
The View celebrated Pride Month throughout June by highlighting significant moments in Pride history and saluting members of the LGBTQ+ community who are making a difference both on the show and online. They've spotlighted HHS Assistant Secretary for Health Dr. Rachel Levine, the first openly transgender federal official confirmed by the Senate; openly gay civil rights leader Bayard Rustin; multisport transgender athlete Sarah Rose Huckman; and multitalented performer and proud member of the LGBTQ+ community JoJo Siwa. Additional highlights include a diverse lineup of members from the LGBTQ+ community from politics and activism to sports and entertainment, including Richard Grenell, Pete Buttigieg, Mauree Turner, Gov. Kate Brown, Sherenté Mishitashin Harris, Beverly Palesa Ditsie, Ashton Mota, Zoey Luna, Kye Allums, Schuyler Bailar, CeCe Telfer, Mack Beggs, Josie Totah, Lil Nas X, Demi Lovato and Nico Santos.
ABC Audio debuted "Life Out Loud with LZ Granderson" as part of their Pride Month programming, the first LGBTQ+ issue-focused podcast for ABC News. ABC News contributor LZ Granderson draws from his own lived experience as a gay, Black father to host inspiring, provocative and often hilarious conversations to help preserve the history of the LGBTQ+ community. This podcast delves into the policies, cultural touchstones and historical events that have shaped the collective experience of this often underrepresented and misunderstood group. New episodes post Thursdays on major listening platforms.
ABC News Live Prime spoke with HHS Assistant Secretary for Health Dr. Rachel Levine to discuss the progress against the pandemic and her historic role as the highest-ranking transgender federal government official; Trevor Project CEO and executive director Amit Paley, who reacted to NFL player Carl Nassib's coming out and its significance for LGBTQ youth; and featured a story on illustrator Julia Kaye, who discussed her new book, "My Life in Transition," on the emotional journey of her gender transition, which she first documented through comic strips. ABC News Live Update featured social media sensation "That Gay Doctor" for a "Feel Good Friday" segment, looking at his creative videos and answers to questions on LGBTQ+ issues. ABC News Live's The Breakdown featured a piece on how "don't ask, don't tell" still affects LGBTQ+ veterans and a look back at the AIDS virus 40 years after the first cases were found in the U.S.
ABC News Digital produced a video looking at the ongoing debate over transgender students participating in athletics with featured stories on young transgender athletes grappling with anti-trans sports legislation, trans students facing classroom hardships amid anti-transgender legislation and a piece on why the LGBTQ+ community sidelined police for the NYC Pride parade.
Santa Monica-based wellness center creates peak male health and performance clinic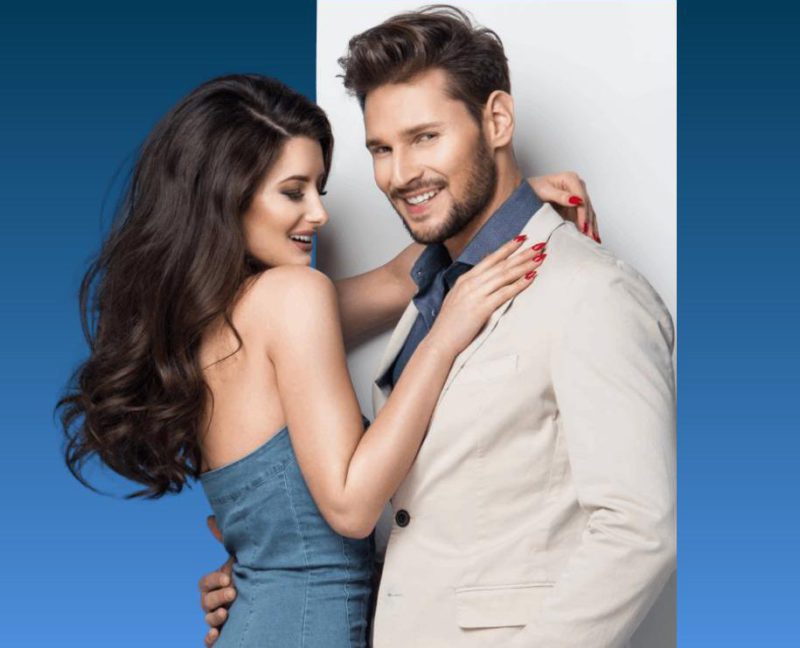 SANTA MONICA – Compelled by COVID-19 to shelter in place, the many months spent on "Pause" mode gave mankind a lot of time for navel gazing. For some men, that gazing continued south, just past the navel—and forced them to face some hard truths about certain shortcomings. Night after night, like New Year's Eve on a loop, resolutions were made to get some help in the personal growth department, as soon as the world at large was up for it.
At roughly the same time, a former ER trauma surgeon whose Santa Monica-based wellness center specialized in regenerative and anti-aging healthcare was busy creating a stand-alone practice dedicated to peak male health and performance.
Flash forward to the present, and Total Male is the new boutique offering from Dr. Daniel Moghadam, or "Dr. D, as his patients like to call him. At the center of Total Male (actually, a bit south of center, just past the navel) is a time-tested, well-vetted, permanent penis enlargement procedure that has improved the sexual lives and everyday confidence of its many recipients.
Best of all, the procedure is non-surgical, carrying none of the risks associated with going under the knife. That means no stitches, cutting, or general anesthesia. The instantaneous results appear natural and are permanent.
"The procedure is done with a topical numbing agent and the collagen injection creates permanent tissue growth that can be built upon with multiple procedures, if that's what the patient wants," explains Total Male intake specialist Cameron. "If you've gained an inch or girth when you're flaccid, you're going to be that much bigger when you're erect." Although you can go right back to most regular activities right after the procedure, you'll need a 30-day period without sexual activity, so the college can settle.
In addition to those who simply want a noticeable improvement in girth, the enlargement procedure has been an effective option for those who've suffered the results of botched penile surgeries or issues like erectile dysfunction, anxiety, or other factors most men deal with at some point in their lives.
But Dr. D's Total Male practice is more than just the marquee penis enlargement procedure. "We also do PRP injections, and that helps with blood flow," notesCameron, of the many add-on options. "We find that helps a lot of our patients get to the next level on their quest to achieve peak sexual performance. If that's not enough, we also recommend testing hormone and testosterone levels, and then design a course of treatment for those factors if need be."
Stress, an understandable component of living in the era of COVID-19 and its Delta variant, is also a factor Dr. D takes into account. In fact, all aspects of mind and body are involved in diagnosis and treatment, making Total Male as much of a mission statement as a brand name.
"His background as an ER doctor has exposed him to many traumas and problems," says Cameron of Dr. D, noting, "He's been able to pinpoint seemingly minor or unrelated problems and reverse them. And because of his education in anti-aging hormones and his aversion to having a patient go under the knife, he comes at the whole spectrum of male performance with a different perspective than, say, a plastic surgeon or a psychologist."
So if you've been putting off taking the first step toward gaining the normal confidence that comes with above average circumference, book a consultation with the Total Male team. Each consultation includes information on a variety of finance options, and a detailed description of the patient's role in a recovery process that will produce permanent results.
Call 805-608-4711 or visit http://www.drdenhancement.com/