GT Dave creates $250,000 scholarship for LGBTQ+ Grads
"The SYNERGY Scholarship is special to me because it is a direct reflection on how I started and how I want to 'pay it forward'"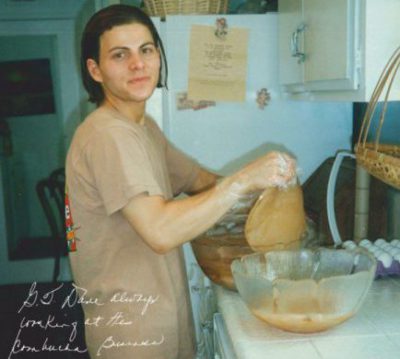 LOS ANGELES – GT Dave, Founder and CEO of the #1 best-selling Kombucha brand, was one of the first brewers to bring the now-ubiquitous drink to the US market. What started as a small, family owned and operated organization in 1995 has grown into a global force – sharing with the world their belief that food can be medicine, and, like Kombucha, anyone can flourish into something new.
This year, GT Dave and his company have been working hard to lift up and empower LGBTQ+ youth, with the creation of the new SYNERGY Scholarship and a partnership with Lady Gaga's Born This Way Foundation.
On June 15th, GT Dave announced the creation of the new SYNERGY Scholarship, a $250,000 commitment awarded to young LGBT+ entrepreneurs. GT Dave described the scholarship as, "more than just your run-of-the-mill scholarship; this is a support system to ensure the continued advancement of LGBTQ+ people in business and entrepreneurship." The scholarship is just one pillar of a much larger summer initiative from the new non-profit, the GT Dave Foundation. The foundation, and the scholarship, are committed to uplifting diverse voices, increasing accessibility to nutritious food, and strengthening environmental efforts to preserve the planet. The scholarship is open to LGBT+ high school students graduating during the 2021-2022 academic year, and will be awarded every year for the next five years.
In his own words, when asked about the SYNERGY Scholarship, GT Dave said; "The SYNERGY Scholarship is special to me because it is a direct reflection on how I started, where I came from, and how I want to 'pay it forward' so the next generation of LGBTQ+ young people can thrive."
This spring, the company launched its Transform Your Health campaign in partnership with Lady Gaga's Born This Way Foundation. The Foundation works to support better mental health practices for young people and build a better, braver, world. The partnership between the two companies shared the stories of six incredible individuals who embody the butterfly-like metamorphosis Transform Your Health celebrates.
In the words of GT Dave, "every person has the power to grow and transform. From the prioritization of health, to the evolution of self, there's a quiet but mighty force within all of us just waiting to bloom." GT Dave has collaborated for the past four year with Gaga's Born This Way Foundation.
One of the most successful gay entrepreneurs, GT Dave's success has been recognized in Forbes, Entrepreneur Magazine and more. Born and raised in LA, GT Dave came out of the closet at the age of 13, he began his journey as an entrepreneur at the age of 15.
It's no surprise then to hear about his commitment to helping young LGBT+ entrepreneurs with the SYNERGY Scholarship. "Ever since coming out as gay in my youth and started a company as a teenager, I've always wondered what it might have been like to have an LGBTQ+ mentor back then" GT Dave told us, "I've made it my mission to be a guide for people to live happier and healthier. To me, that goes beyond health & wellness and includes being at peace in your own skin, self-acceptance, and self-love. That's why I continue to support various LGBTQ+ philanthropies and movements."
Today, GT still lives in LA, with his husband Allan and their pet bunny Madonna, making good on his promise to make the world a better place.
Santa Monica-based wellness center creates peak male health and performance clinic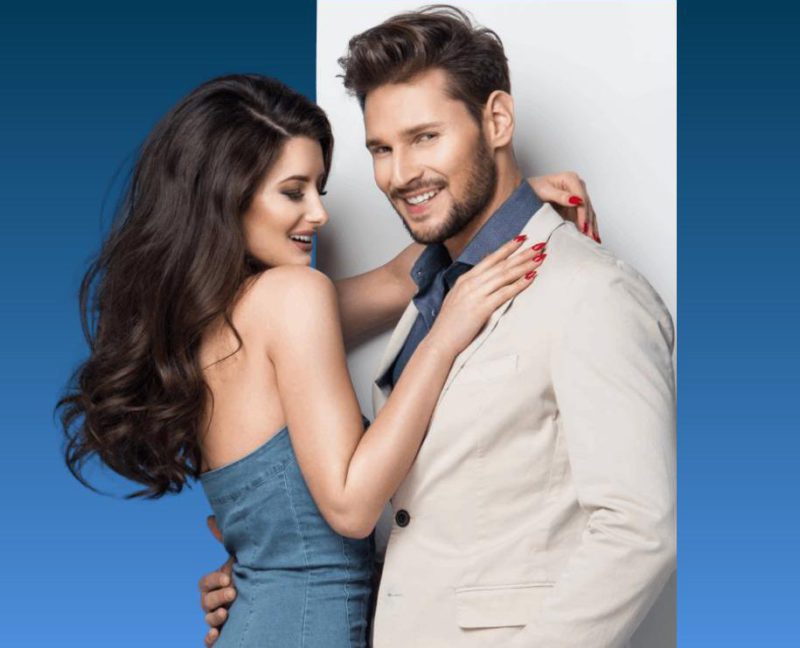 SANTA MONICA – Compelled by COVID-19 to shelter in place, the many months spent on "Pause" mode gave mankind a lot of time for navel gazing. For some men, that gazing continued south, just past the navel—and forced them to face some hard truths about certain shortcomings. Night after night, like New Year's Eve on a loop, resolutions were made to get some help in the personal growth department, as soon as the world at large was up for it.
At roughly the same time, a former ER trauma surgeon whose Santa Monica-based wellness center specialized in regenerative and anti-aging healthcare was busy creating a stand-alone practice dedicated to peak male health and performance.
Flash forward to the present, and Total Male is the new boutique offering from Dr. Daniel Moghadam, or "Dr. D, as his patients like to call him. At the center of Total Male (actually, a bit south of center, just past the navel) is a time-tested, well-vetted, permanent penis enlargement procedure that has improved the sexual lives and everyday confidence of its many recipients.
Best of all, the procedure is non-surgical, carrying none of the risks associated with going under the knife. That means no stitches, cutting, or general anesthesia. The instantaneous results appear natural and are permanent.
"The procedure is done with a topical numbing agent and the collagen injection creates permanent tissue growth that can be built upon with multiple procedures, if that's what the patient wants," explains Total Male intake specialist Cameron. "If you've gained an inch or girth when you're flaccid, you're going to be that much bigger when you're erect." Although you can go right back to most regular activities right after the procedure, you'll need a 30-day period without sexual activity, so the college can settle.
In addition to those who simply want a noticeable improvement in girth, the enlargement procedure has been an effective option for those who've suffered the results of botched penile surgeries or issues like erectile dysfunction, anxiety, or other factors most men deal with at some point in their lives.
But Dr. D's Total Male practice is more than just the marquee penis enlargement procedure. "We also do PRP injections, and that helps with blood flow," notesCameron, of the many add-on options. "We find that helps a lot of our patients get to the next level on their quest to achieve peak sexual performance. If that's not enough, we also recommend testing hormone and testosterone levels, and then design a course of treatment for those factors if need be."
Stress, an understandable component of living in the era of COVID-19 and its Delta variant, is also a factor Dr. D takes into account. In fact, all aspects of mind and body are involved in diagnosis and treatment, making Total Male as much of a mission statement as a brand name.
"His background as an ER doctor has exposed him to many traumas and problems," says Cameron of Dr. D, noting, "He's been able to pinpoint seemingly minor or unrelated problems and reverse them. And because of his education in anti-aging hormones and his aversion to having a patient go under the knife, he comes at the whole spectrum of male performance with a different perspective than, say, a plastic surgeon or a psychologist."
So if you've been putting off taking the first step toward gaining the normal confidence that comes with above average circumference, book a consultation with the Total Male team. Each consultation includes information on a variety of finance options, and a detailed description of the patient's role in a recovery process that will produce permanent results.
Call 805-608-4711 or visit http://www.drdenhancement.com/