Leon Elias Wu, president of SharpeHaus is very, very tired'
To combat the darkness, Wu focuses on the light.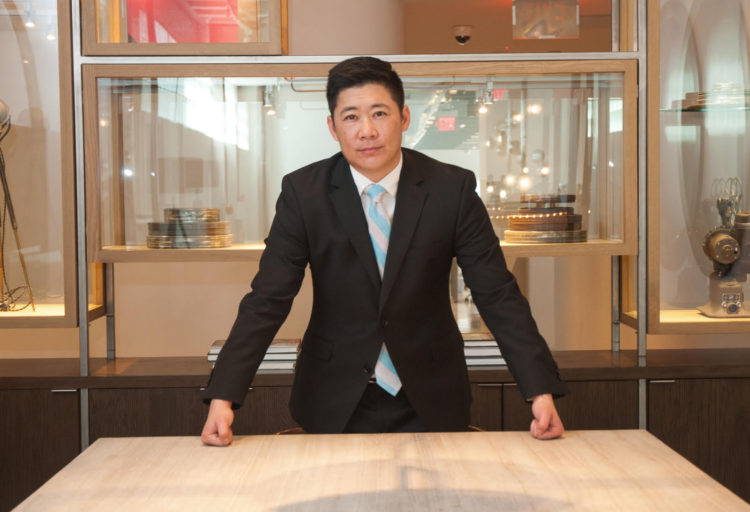 By Susan Hornik | LOS ANGELES – In a world where trans hatred and Asian hate crimes are at an all time high, Leon Elias Wu, president/ceo of SharpeHaus (formerly Sharpe Suiting) is very, very tired.
"The recent news about attacks on AAPI people has been very emotional and exhausting," acknowledged the trans activist/designer. "I go through emotions of feelings of extreme anger and wanting to retaliate, to wanting to bury these feelings for now and deal with them later."
This hate is something that Wu has experienced his entire life.
"AAPI hate and disrespect have been a long-standing issue which I've felt and experienced since I was a kid, where people perceived me as a 'woman' and now as a visible Asian man. Being a trans and LGBTQ activist through all my work at Sharpe, I have not felt like I had the additional energy to manage another layer of activism to fight against AAPI hate, when a lot of the violence started breaking out during the pandemic and then more frequently this year."
He continued: "A BIPOC person can feel like they have certain rulesets to live by to feel safe in our country. The ruleset is different, depending on your gender and ethnicity, whether you are seen as a black woman, black man, Asian woman or Asian man. Then being transgender or non-binary is another layer. It can be exhausting to break these rules and barriers down."
Growing Up
Wu was born in a small town in Oklahoma and then subsequently, two LA valley cities, Northridge and Arcadia. "My parents immigrated from Taiwan before I was born. Ever since I can remember, I identified with masculinity. and wanted to play sports with boys and wear boy clothes. I used to sneak into my father's closet and try on his massive dress shirts, blazers and try to finagle a necktie around my neck to make it look fairly like the crisply-tied neckties I'd watch him do in the mornings."
Wu didn't have trans folks around him growing up, which made him feel uncomfortable about speaking.
"I did not know how to express myself and often felt like I was hiding something that was wrong with me. I went along life thinking that I must make-up for this wrong by doing everything right. I tried my best to do stellar work in school and most importantly tried to fit in wherever possible."
Wu came out at the tail end of college as lesbian, gay or queer.
"Upon graduating UCLA, activist at heart, I quickly attached myself to a group of dumpster-diving, rallying lesbian artists/activists who hung out on the eastside of Hollywood. At that time, I was the only visible trans-identified person within their class and within OutClass – a Stern NYU organization which advocates and creates a safe space for LGBTQ+ members within the Stern community."
In Spring 2008, while traveling abroad with some fellow students to China as part of an NYU Stern international class trip, he conceptualized the idea of Sharpe Suiting.
"I felt uncomfortable wearing a women's suit from Ann Taylor to my interviews. With the suggestion and support of my finance peers, I bought my first-ever custom suit from the world famous Sam's Tailor in Hong Kong. For the first time, I felt like myself in clothing. I felt extraordinary. At that moment, I knew I wanted to bring that feeling to my community."
Fashion Projects
To combat the darkness, Wu focuses on the light.
Back in April, the company rebranded as SharpeHaus and launched "The MixTape Capsule," a series of 80s music videos on YouTube and cover songs on Spotify, Apple and iHeart Radio, which raises visibility in diverse music artists.
The project also supports Cyndi Lauper's True Colors United, a non-profit organization in the fight against LGBTIQ+ youth homelessness around the world. The visual activist campaign was produced in lieu of the company's activism on the runway, as both LA and NY Fashion Week were cancelled due to the pandemic.
"I focus on art that makes me feel positive, like our new initiative, 'The Mixtape Capsule.' By producing music and videos, I get to infuse modern identities into songs I grew up listening to as a child. It's very healing. And then I hope my art can inspire and heal others too."
The company is ready for action: Sharpe is a presenting designer for Women's Freedom Festival held by L-Project LA. The fashion show segment of Women's Freedom Festival is curated and produced by gender shoe and accessory designer NiK Kacy. This virtual fashion show will be the first fashion show they have participated in since the pandemic lockdown.
"We are excited to bring the audience 8 years of HERstory on the runway. Get your tickets today and tune in on June 19th," he enthused.
SharpeHaus will be flying to South Carolina to help Greenville ring in and celebrate its first pride festival ever.
"This will be an all-town occasion produced by Erika Taylor, Terena Starks, Carolina Soma, Caroline Caldwell & David Hawkins. And you better believe we are doing it runway style! We are calling all non-binary, trans, queer femme and LGBTQ+ models to participate in the Greenville's Gender Expansive fashion show."
Tickets can be purchased at https://www.eventbrite.com/e/greenvilles-gender-expansive-fashion-show-tickets-156944642651 starting at $15. Nikki Eason (SharpeHaus Charlotte Designer) will be lead model on the runway.
Santa Monica-based wellness center creates peak male health and performance clinic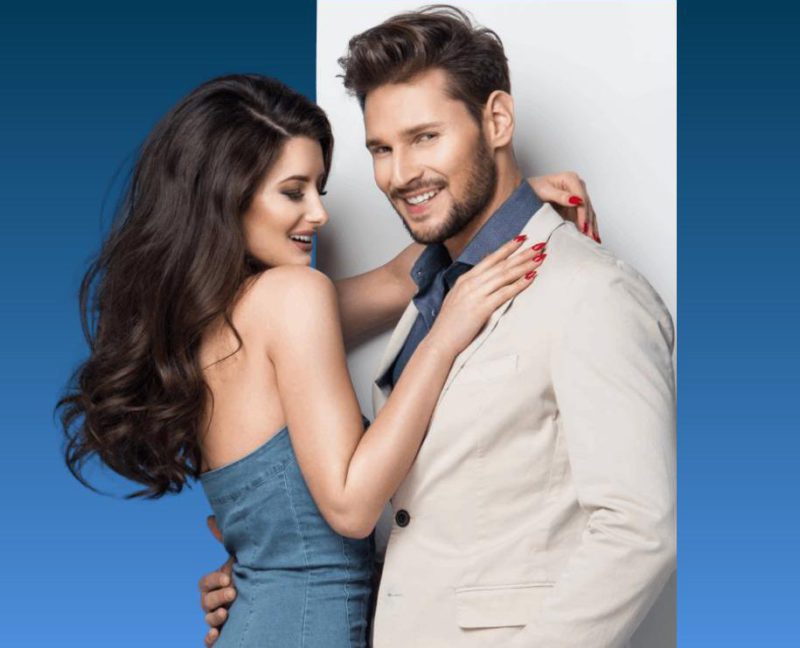 SANTA MONICA – Compelled by COVID-19 to shelter in place, the many months spent on "Pause" mode gave mankind a lot of time for navel gazing. For some men, that gazing continued south, just past the navel—and forced them to face some hard truths about certain shortcomings. Night after night, like New Year's Eve on a loop, resolutions were made to get some help in the personal growth department, as soon as the world at large was up for it.
At roughly the same time, a former ER trauma surgeon whose Santa Monica-based wellness center specialized in regenerative and anti-aging healthcare was busy creating a stand-alone practice dedicated to peak male health and performance.
Flash forward to the present, and Total Male is the new boutique offering from Dr. Daniel Moghadam, or "Dr. D, as his patients like to call him. At the center of Total Male (actually, a bit south of center, just past the navel) is a time-tested, well-vetted, permanent penis enlargement procedure that has improved the sexual lives and everyday confidence of its many recipients.
Best of all, the procedure is non-surgical, carrying none of the risks associated with going under the knife. That means no stitches, cutting, or general anesthesia. The instantaneous results appear natural and are permanent.
"The procedure is done with a topical numbing agent and the collagen injection creates permanent tissue growth that can be built upon with multiple procedures, if that's what the patient wants," explains Total Male intake specialist Cameron. "If you've gained an inch or girth when you're flaccid, you're going to be that much bigger when you're erect." Although you can go right back to most regular activities right after the procedure, you'll need a 30-day period without sexual activity, so the college can settle.
In addition to those who simply want a noticeable improvement in girth, the enlargement procedure has been an effective option for those who've suffered the results of botched penile surgeries or issues like erectile dysfunction, anxiety, or other factors most men deal with at some point in their lives.
But Dr. D's Total Male practice is more than just the marquee penis enlargement procedure. "We also do PRP injections, and that helps with blood flow," notesCameron, of the many add-on options. "We find that helps a lot of our patients get to the next level on their quest to achieve peak sexual performance. If that's not enough, we also recommend testing hormone and testosterone levels, and then design a course of treatment for those factors if need be."
Stress, an understandable component of living in the era of COVID-19 and its Delta variant, is also a factor Dr. D takes into account. In fact, all aspects of mind and body are involved in diagnosis and treatment, making Total Male as much of a mission statement as a brand name.
"His background as an ER doctor has exposed him to many traumas and problems," says Cameron of Dr. D, noting, "He's been able to pinpoint seemingly minor or unrelated problems and reverse them. And because of his education in anti-aging hormones and his aversion to having a patient go under the knife, he comes at the whole spectrum of male performance with a different perspective than, say, a plastic surgeon or a psychologist."
So if you've been putting off taking the first step toward gaining the normal confidence that comes with above average circumference, book a consultation with the Total Male team. Each consultation includes information on a variety of finance options, and a detailed description of the patient's role in a recovery process that will produce permanent results.
Call 805-608-4711 or visit http://www.drdenhancement.com/