LA County Parks' popular summer tradition is back at a park near you!
Parks After Dark (PAD) is back in action! is open to all ages and provides the perfect outdoor setting to reconnect with family and friends.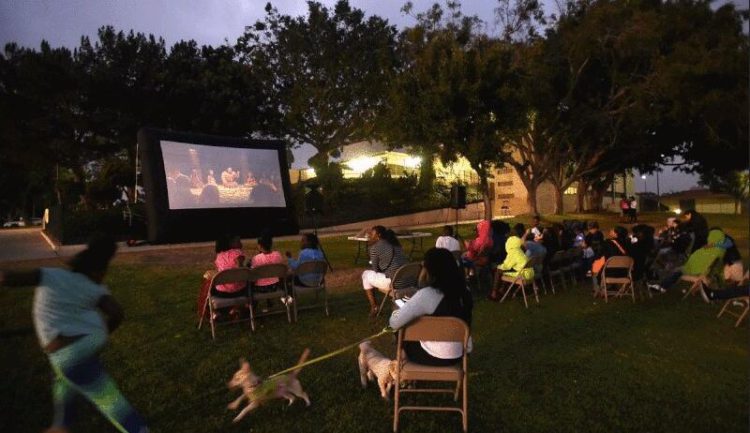 LOS ANGELES – Parks After Dark (PAD) is back in action! The Los Angeles County Department of Parks and Recreation is excited to welcome back this award-winning program at 33 parks this summer across LA County and invites you to join us for Friday night movies, activities, art and health workshops, and Saturday night live concerts!   

PAD is open to all ages and provides the perfect outdoor setting to reconnect with family and friends. The program offers over 250 movie screenings and 200 free concerts throughout the summer. Grab some snacks, your favorite picnic blanket and your loved ones as you plan enjoy fun evenings at a park near you, all summer long!

The schedule and lineup varies by park each week. For locations, schedules and more, please visit our website at: parks.lacounty.gov/PAD.

Parks After Dark provides youth and their families expanded opportunities to experience healthy recreation and active lifestyles. Since starting in 2010 at just three parks, PAD has expanded to 33 parks, enabling thousands of community members to participate and enjoy quality programming outdoors at their local park.

The program is led by the Los Angeles County Department of Parks and Recreation, with strong support from partners, including the Los Angeles County Board of Supervisors, Department of Arts and Culture, Probation Department, Department of Public Social Services, Sheriff's Department and Chief Executive Office. 

Follow us on Facebook @parks.lacounty.gov and Twitter & Instagram @lacountyparks for updates for Parks After Dark and other LA County Parks programming updates!
Santa Monica-based wellness center creates peak male health and performance clinic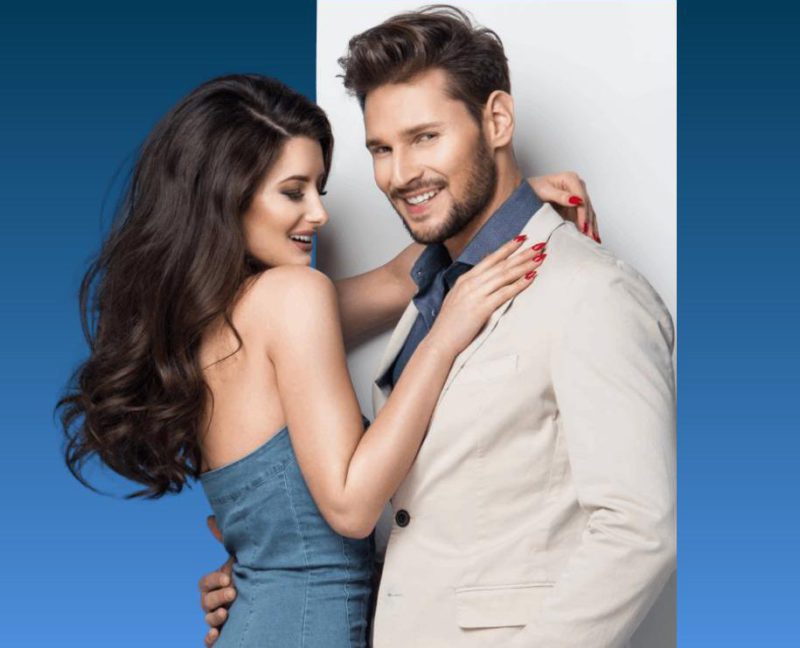 SANTA MONICA – Compelled by COVID-19 to shelter in place, the many months spent on "Pause" mode gave mankind a lot of time for navel gazing. For some men, that gazing continued south, just past the navel—and forced them to face some hard truths about certain shortcomings. Night after night, like New Year's Eve on a loop, resolutions were made to get some help in the personal growth department, as soon as the world at large was up for it.
At roughly the same time, a former ER trauma surgeon whose Santa Monica-based wellness center specialized in regenerative and anti-aging healthcare was busy creating a stand-alone practice dedicated to peak male health and performance.
Flash forward to the present, and Total Male is the new boutique offering from Dr. Daniel Moghadam, or "Dr. D, as his patients like to call him. At the center of Total Male (actually, a bit south of center, just past the navel) is a time-tested, well-vetted, permanent penis enlargement procedure that has improved the sexual lives and everyday confidence of its many recipients.
Best of all, the procedure is non-surgical, carrying none of the risks associated with going under the knife. That means no stitches, cutting, or general anesthesia. The instantaneous results appear natural and are permanent.
"The procedure is done with a topical numbing agent and the collagen injection creates permanent tissue growth that can be built upon with multiple procedures, if that's what the patient wants," explains Total Male intake specialist Cameron. "If you've gained an inch or girth when you're flaccid, you're going to be that much bigger when you're erect." Although you can go right back to most regular activities right after the procedure, you'll need a 30-day period without sexual activity, so the college can settle.
In addition to those who simply want a noticeable improvement in girth, the enlargement procedure has been an effective option for those who've suffered the results of botched penile surgeries or issues like erectile dysfunction, anxiety, or other factors most men deal with at some point in their lives.
But Dr. D's Total Male practice is more than just the marquee penis enlargement procedure. "We also do PRP injections, and that helps with blood flow," notesCameron, of the many add-on options. "We find that helps a lot of our patients get to the next level on their quest to achieve peak sexual performance. If that's not enough, we also recommend testing hormone and testosterone levels, and then design a course of treatment for those factors if need be."
Stress, an understandable component of living in the era of COVID-19 and its Delta variant, is also a factor Dr. D takes into account. In fact, all aspects of mind and body are involved in diagnosis and treatment, making Total Male as much of a mission statement as a brand name.
"His background as an ER doctor has exposed him to many traumas and problems," says Cameron of Dr. D, noting, "He's been able to pinpoint seemingly minor or unrelated problems and reverse them. And because of his education in anti-aging hormones and his aversion to having a patient go under the knife, he comes at the whole spectrum of male performance with a different perspective than, say, a plastic surgeon or a psychologist."
So if you've been putting off taking the first step toward gaining the normal confidence that comes with above average circumference, book a consultation with the Total Male team. Each consultation includes information on a variety of finance options, and a detailed description of the patient's role in a recovery process that will produce permanent results.
Call 805-608-4711 or visit http://www.drdenhancement.com/