Crowd beats gay men after man flashes cross, rage sends men to hospital
This makes Corsica a very dangerous place for out queer people, which Benoît et Mickaël discovered all too well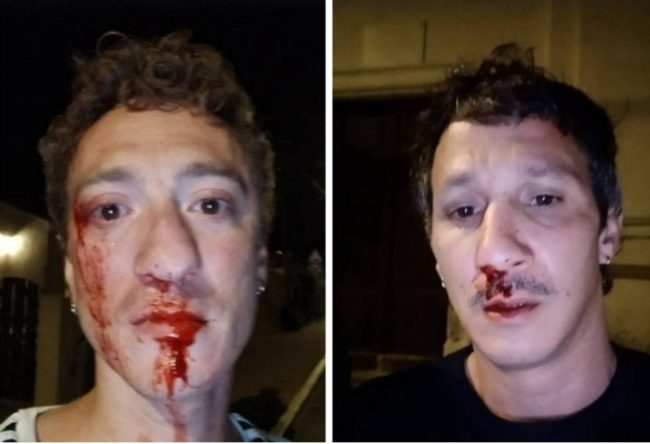 By James Finn | CORSICA, France – Would you be shocked if I told you a mob in France ganged up on a gay couple and beat them badly enough that one thought he was going to die and both ended up in the hospital? The story is shocking in a way, but has powerful lessons to teach about religious disdain for LGBTQ people and about how churches must start behaving more morally. As Christian friends of mine say, churches need to become more Christian and less hateful.
This happened last night in a French tourism hot spot
A gay French couple were gathered with family for Bastille Day and fireworks on the French island of Corsica. Before the evening ended, religious insults were flung and both men were badly beaten by a large crowd while a larger crowd looked on.
They heard the crowd chanting 'pédés!' pédés! pédés!' as if happy to have driven them out of the village.
One of the men, while he was being kicked and punched, remembered Samuel Luiz, a gay man in Spain beaten to death by a homophobic crowd earlier this month. He feared he would share Samuel's fate.
He almost did.
It all started when a group of youths aged about 15 to 20 spotted the couple dancing in a club with straight family members. The young people jeered and mocked the couple, then one of them approached and showed off a photo of somebody urinating on a rainbow flag. He flashed a Christian cross and said being homosexual is "against nature."
The gay couple, whom the French pro-LGBTQ publication TÊTU identifies only as Benoît and Mickaël, say they remained calm but left the club to take a stroll in the village of Macinaggio. They wanted to get some air and get away from the crowd of hostile youths.
They did not succeed in deescalating.
The original youth who flashed the Christian cross spotted the men in the village and started hurling insults again. Another man grabbed Mickaël's arm and called him a pédé, short for pédéraste, a highly inflammatory French pejorative for gay men.
That's when everything blew up.
A crowd of about twenty descended on Benoît and Mickaël, beating them while a crowd of about 60 looked on. Mickaël told TÊTU that the onlookers acted as if they were grabbing popcorn to enjoy the show.
Mickaël says he took five blows before getting cornered between two cars and set on by 10 men. He told TÊTU blows were raining down so fast he feared for his life. "Heureusement que je n'ai pas perdu connaissance, qui sait ce qui aurait pu se passer… est-ce que je serais encore en vie ?"
My translation: "Fortunately, I didn't lose consciousness, who knows what might have happened, would I still be alive?"
He says he was thinking of murdered Samuel Luiz at that moment, just as police alerted by Benoît's family arrived at the scene. But the crowd wasn't done. From inside an ambulance rushing them to the hospital, the couple say they heard the crowd chanting 'pédés! pédés! pédés!' as if happy to have driven them out of the village.
From reporting released so far, the extent of the men's injuries isn't clear. At least one broken bone is involved, but they don't appear to be in danger of losing their lives. According to franceinfo, local police are investigating the incident and a local prosecutor has opened a formal inquiry.
What does a Christian cross have to do with all this?
This incident, like the earlier mob killing in Spain, isn't getting much press in the English speaking world, though LGBTQ Nation has written it up. And while accounts accurately reflect what the men told TÊTU and spelled out in their own Instagram accounts, reporters seem to be ignoring a large trumpeting elephant.
Nobody is reporting that this story revolves around Roman Catholicism, around Catholic Church teachings and practices that fire up hatred and violence against LGBTQ people.
Most English speakers probably think of France as being very accepting in terms of LGBTQ matters. After all, the French take secularism seriously today, and a look back into history reveals a society that didn't tend to criminalize members of gender and sexual minorities.
That's why Oscar Wilde fled to France after his prison term at hard labor for sodomy in England.
But the story of French homophobia is more complex than that. The State stayed out of sexual matters after the 18th century, relying on the Church to enforce cultural norms. The Church still takes that role seriously when it has the power to discriminate against LGBTQ people.
As the Christian Science Monitor reports, many parts of France today remain culturally conservative, with agencies run by the Catholic Church openly discriminating against LGBTQ people despite nominally supporting secularism — even in regions where the population has largely stopped attending church.
For example, while same-sex couples may legally marry and adopt in France, many "family councils" that must approve adoption petitions are dominated by Catholic clergy and conservative Catholic lay workers who oppose adoption by gay couples and rarely or never approve such adoptions.
While same-sex marriage barely ruffled big French cities like Paris, whose cosmopolitan population took it in stride when it became law 8 years ago, the same cannot be said universally. "Manif pour Tous" (Protest for All) is a largely Roman Catholic, far-right, racist coalition that led anti-marriage protests and continues to stir up controversy over adoption.
They are not shy about flinging homophobic stereotypes and insults. (When they aren't busy stereotyping and reviling immigrants in starkly racist terms.)
Here comes that elephant
Much of France's population has stopped going to church. While many French people still identify culturally as Catholic, most don't practice the religion and fewer still give credence to Catholic teachings that condemn LGBTQ people with vicious language.
Corsica, on the other hand, is exactly the opposite. 92% of the population identify as Catholic, and most of them describe themselves as practicing Catholics. Churches are packed on Sundays and public religious processions are common throughout the year.
This makes Corsica a very dangerous place for out queer people, which Benoît et Mickaël discovered all too well last night.
When that young man flashed a Christian cross and told them homosexuality is "against nature," he was repeating a common Church teaching. Official Catholic teaching describe sex between same-sex couples as "acts of grave depravity." Children learn in Catholic schools that gay people are disordered, a stance they will not back down from despite overwhelming evidence from practically every medical organization in the world that the Church is dead wrong.
Both the depravity and disordered teachings spring from a falsehood the Church spreads that homosexuality and transgender identity go against nature or "annihilate nature."
Crowds often chant that nature nonsense where populations are majority Catholic. From Poland with its anti-gay street mobs and "LGBT Free" zones, to Italy where anti-gay street violence is a serious social problem, to Ghana and other West African nations where Catholic leaders call down hate on gay people and lobby politicians to put us in prison, Catholicism strikes fear into the hearts of queer people.
Even in the United States where we worry more about evangelical Christians and their alliance with Republicans, Catholic Church officials work hard to hurt queer people. Just last fall, the American Conference of Catholic Bishops lobbied Congress to kill a national suicide hotline just because it reaches out specifically to LGBTQ people in crisis.
Last month, the Vatican tried to use treaty powers to stop an Italian hate-crime law that adds queer people to protected categories, even though anti-queer hate crimes are endemic in Italy. Among other things, the Vatican was angry the law does not exempt Catholic schools from participating in a annual event to teach about and work against homophobia and transphobia.
Nobody should be mocked and beaten over Christian teachings
I'm sure nobody would disagree with me that religion should never be an excuse for violence. But you know what? Even as Catholic bishops in Poland tell people violence is unacceptable, they compare LGBTQ advocates to Nazis and Soviet communists, referring to our Pride flag as a "rainbow scourge."
Those Corsican boys last night weren't the first to show off photos of people pissing on rainbow flags. That goes on in Poland all the time, often in crowds headed by Catholic priests and bishops.
A Catholic priest in Chicago burned a rainbow flag a couple years ago to the delight of his congregation. And while his bishop disciplined him over it, that doesn't undo the damage.
That boy last night didn't flash a cross and repeat Catholic teaching by accident. Twenty young men didn't beat the shit out of two gay men by accident. Sixty people didn't look on approvingly by accident.
They were hating on queer people like they learn in church. That has to stop. It has to stop now.
I don't care what your religious affiliation is; if you teach that gay people commit "acts of grave depravity," you are teaching hate that will lead to violence. If you teach we are "disordered," you are teaching hate that will lead to violence. If you teach we "go against nature," you aren't just wrong — you're teaching hate that will lead to violence.
This isn't complicated, it's obvious.
Isn't it time to stop the hate? Isn't it time to stop the violence? I'm not a Christian, but I grew up with stories about Jesus and his followers. I don't recognize Jesus in common Christian hate speech.
I don't know if Benoît and Mickaël are people of faith, but I know they were terrified when they saw that cross flashed at them. If you're a Christian, that should you tear you up inside.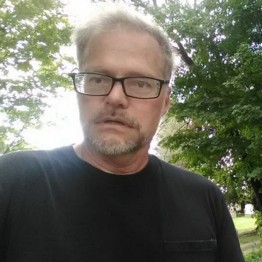 James Finn is a former Air Force intelligence analyst, long-time LGBTQ activist, an alumnus of Queer Nation and Act Up NY, an essayist occasionally published in queer news outlets, and an "agented" novelist. Send questions, comments, and story ideas to [email protected]
The preceding piece originally appeared at Prism & Pen, 'Amplifying LGBTQ voices through the art of storytelling,' and is republished by permission.
Powerful anti-LGBTQ priest caught on gay sex app at work
Grindr is a sex app. Men use it to meet other men for sex. Journalists at the Catholic news site The Pillar legally purchased Grindr data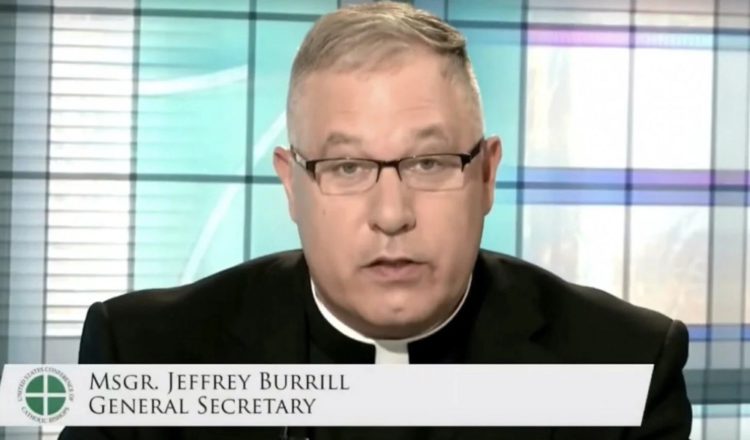 By James Finn | WASHINGTON – Last autumn as the US Conference of Catholic Bishops actively lobbied Congress to kill a proposed national suicide hotline because it directed help to suicidal LGBTQ people, the Conference elected Jeffrey Burrill as their general secretary. He had worked as a high-level staffer since 2016. His promotion made him the highest-ranking, most powerful Catholic priest in the United States who is not a bishop.
On Inauguration Day, Burrill remained general secretary as the Conference's senior bishop chastised President Biden for supporting LGBTQ equality, claiming the president's policies "advance moral evils." Many lay Catholics rolled their eyes, having long since rejected the Catholic clergy's relentless homophobic hate speech.
Burrill said nothing.
Nobody expected him to. His colleagues knew him as a conservative and staunch traditionalist who was "all in" with Church teachings that gay people are "depraved" and "disordered" and that transgender people "annihilate nature." He had been an enthusiastic participant for years advancing institutional homophobia and transphobia.
He continued to administer the day-to-day work of the Conference and lead its staff as the bishops took steps to religiously punish President Biden for refusing to enforce Catholic doctrine about abortion, for refusing to make abortion a crime for all women and doctors, including those who are not Catholic.
Burrill again said nothing.
The U.S. bishops are notoriously conservative, and they chose their man well, grooming him for more power and influence in the Church as he executed their homophobic policies, including promoting an official Catholic organization called Courage that claims homosexuality is a result of mental illness and that encourages conversion therapy, a practice every major mental health association in the world acknowledges is intensely harmful and likely to result in suicide attempts.
Then Burrill's other shoe dropped. He'd been using Grindr at work. Constantly. For years.
Grindr is a sex app. Men use it to meet other men for sex. Journalists at the Catholic news site The Pillar legally purchased data Grindr sells to third-party vendors. The data included unique mobile-device ID numbers and geo-time stamps that allowed investigators to identify Burrill's mobile phone as he used Grindr in his office, his homes, family members' homes and on his travels.
They say that information is non-identifiable. This is another example of how it's an utter lie.

— Professor Ari Ezra Waldman
The general secretary of the US Bishops Conference was using Grindr practically every day. He was spending time at gay bars and at The Entourage in Las Vegas, an upscale bathhouse where wealthy gay men meet one another for casual sex. He often used Grindr before and while driving to private residences he never visited again.
Grab some friends and jump in! #BoysNight #MondayMotivaton #WeCanHost pic.twitter.com/eotIvcxqZX

— Entourage Bathhouse LV (@GayBathHouseLV) September 23, 2019
Three disturbing stories pop out in this scandal about a homophobic gay priest
The first implicates Grindr and other tech companies that behave recklessly as they betray user privacy. The second centers around a continuing Catholic tendency to conflate gay men with pedophiles and sexual abusers. The third is the hypocrisy of homophobic Catholic clergy pushing official Church anti-LGBTQ hate speech. Let's break each of these stories down.
1.) Privacy implications are dystopian in scale
This story is at least as worrisome as the Pegasus spyware scandal that also rocked the privacy world this week. But while Pegasus is sold to governments for tens of millions of dollars, the techniques that outed Burrill don't require expensive software and are available to almost anyone.
The Pillar investigators were able to legally buy aggregated Grindr data from third party sources and use it to identify Burrill based on his movements. This should trouble anyone who uses a mobile device. Grindr routinely sold highly granular location and demographic data to advertising networks and analytic firms.
Pretty much every social media app on the Internet does this.
Grindr defends its privacy policies by pointing out they "anonymize" data before selling it, meaning they strip out names and phone numbers. But that didn't help Burrill. Pillar investigators bought the data, observed that somebody was using Grindr on a unique mobile device just about every day at USCCB offices. From there, checking to see where else that unique device popped up in their data set was trivial. They correlated the device to Burrill's homes, his family's vacation home and to his publicly available travel records. They had their man for the nominal price of a data set.
Experts have long warned of the potential for this sort of tracking. Some say they're surprised privacy violations like this haven't already become common.
They warn that this is just the beginning.
"There's an entire multi-hundred billion dollar industry of companies you've never heard of," Northeastern University Professor Ari Ezra Waldman told Slate. "Their business model is collecting info from all corners of the internet and selling it to people so they can make general conclusions about a population and advertise to it. They say that information is non-identifiable. This is another example of how it's an utter lie."
Indeed, The Pillar suggests they have more stories on tap, more gay priests to out.
2.) Religious news sources are falsely framing this story as a fight against pedophilia and sex abuse while morally condemning LGBTQ people at large
The Pillar story itself is rather breathless, making one illogical leap after another to correlate consensual gay sexual activity with risks of predatory abuse. The authors describe Burrill as having engaged in "serial and illicit sexual activity" immediately after writing "he is widely reported to have played a central role" in coordinating the U.S. Church's response to the ongoing clerical child sex abuse scandal.
Their plain implication is that sexually active gay men are incapable of protecting children from predators and present a heightened risk of being predators themselves.
The authors are not not coy about linking Grindr to the risk of child sexual abuse. They cite three examples of priests using Grindr to meet teenagers for sex but fail to make any case that Burrill himself is attracted to minors or has any track record of predatory behavior. Instead, they write, "There is no evidence to suggest that Burrill was in contact with minors through his use of Grindr. But any use of the app by the priest could be seen to present a conflict with his role in developing and overseeing national child protection policies."
They quote Thomas Berg, a professor of moral theology at St. Joseph's Seminary, to make their point more directly: "When it becomes evident that a cleric is regularly and glaringly failing to live continence, that can become only a step away from sexual predation."
This assertion, repeated by many other Catholic publications in the past two days, shocks the conscious of LGBTQ people everywhere, many of whom work with children as teachers, social workers and community leaders — overseeing child protection policies without the least conflict with their private adult sexual lives.
Religion News Service jumped on the gay-bashing wagon fast, Steven P. Millies opining, "I am a sinner. So are you. So is Monsignor Jeffrey Burrill. Not one of us has a personal life that would withstand the sort of scrutiny The Pillar has applied to Burrill. Every single one of us has had a shameful moment we regret, and I suspect most of us must be caught up in cycles of sinfulness that we repeat less because we want to than because we are sinners and cannot help being sinners."
Notice how Millies appears to defend Burrill even as he heaps hate speech on gay people, calling us shameful and sinful while implying that our sexuality is regretful.
I choked on story after hateful story like his while preparing this piece, both in nominally liberal and more conservative religious publications. The Burrill scandal has prompted a tiring and toxic wave of overt homophobia from religious writers who seem more interested in targeting gay people for moral condemnation than in focusing on the hypocrisy that should be the center of this tale.
3.) Jeffrey Burrill is a hypocrite who worked to hurt LGBTQ people while living his off hours as a sexually active gay man
First, let's shoot down a disingenuous liberal Catholic talking point. The accusations The Pillar printed are not innuendo. They are not mere gossip. Look, I'm angry Grindr sold private data, but the data is out there now and it's clear. Jeffrey Burrill used Grindr for years, often every day, for its intended purpose — to have sex with other men.
Gay men don't use Grindr to talk about the weather. We don't use it to idly chat. We use it to have sex. That's what it's for. Gay men don't go to The Entourage and other bathhouses to have a steam and a cup of tea. Gay men go the Entourage for only one reason — to have sex with other men.
That's not innuendo. It's reality. It's truth.
So let's stop playing silly games, liberal Catholic press. Jeffrey Burrill, the highest ranking Catholic priest in the United States who is not a bishop, has been having sex with men for years, on purpose, on a regular basis, and often while traveling on the Church's dime.
He did this while working for The U.S. Conference of Catholic Bishops, arguably the most cruel homophobic organization in the United States. You don't get more cruel, more immoral, than trying to stop a suicide hotline because it reaches out to queer people in crisis. American Catholics and Americans in general reacted with shock and horror when they learned of the moral depravity of the U.S. Catholic bishops in that episode.
But LGBTQ Americans have long understood the Conference's moral depravity. The fact that the USCCB website (under Burrill's direction) actively promotes Courage International's conversion therapy is just another example of moral depravity. PFLAG and ILGA, respected LGBTQ human rights organizations of long standing, group Courage with extremist anti-LGBTQ hate groups.
Rightfully so!
Conversion therapy hurts people. Badly. It causes suicide. Which makes the USCCB's effort to stop suicide-prevention outreach to LGBTQ people even more despicable.
That all this morally despicable behavior happened under the watch of a sexually active gay (or possibly bisexual) man is jaw dropping. The English language has words for vicious hypocrites like Burrill, but I won't use them here. I already have in private, and I'll leave the color and depth of my vocabulary as an exercise for the reader.
Can we stop feeling sorry for this homophobic gay priest, please? Patheos suggests we should "feel bad" for Burrill given he was doing nothing illegal and nothing to feel ashamed of. But this overlooks the critical fact that Burrill was complicit with oppressing and persecuting LGBTQ people, including working to pass laws to hurt gay and transgender people. (LGBTQ Nation has published a summary of the USCCB's recent homophobic track record.)
No, there's no shame in using a gay hookup app. There's nothing shameful about visiting gay bars and bathhouses. That goes without saying. Anyone who suggests otherwise is indulging an ancient human habit of reviling and hurting members of gender and sexual minorities.
The shame here lies in Burrill's complicity with evil.
He IS a member of a reviled sexual minority and he chose to climb into the highest ranks of an ancient organization that has been making life hell for LGBTQ people for centuries. He lived well. He enjoyed a luxurious (rent free) residence in Washington DC while maintaining a luxury apartment in Wisconsin and jetting around the world on Church business.
His shame lies in his fronting for a Church that pillories gay people for engaging in the very "acts of grave depravity" he indulged in all the time. His shame lies in living with one foot in a Catholic clerical world that constantly flings hate speech at LGBTQ people even as his other foot danced in a world of gay men who know the Church is dead wrong in its baseless moral condemnation and scientifically absurd diagnoses of mental disorders.
I'm glad The Pillar exposed Burrill. It needed to be done.
I'm not happy that Grindr and other tech companies make privacy invasion easy. I'm deeply troubled by the probability that meaningful privacy is no longer possible in today's high tech world.
I'm equally troubled by the motivations of the conservative Catholic journalists at The Pillar. I know they are engaged in a witch hunt. I know they printed their story to hurt gay people and to strengthen the false notion that gay men are likely to be predatory.
But nobody in their right mind is buying that nonsense, not outside Catholic clerical circles and small numbers of extremist lay Catholics.
Lay Catholics in the United States as a group are fed up with the hierarchy's homophobia. Unlike members of the clergy, U.S. lay Catholics are slightly more likely than the average American to support LGBTQ equality measures like equal marriage and the proposed federal Equality Act.
It's a mystery to me why lay Catholics keep funding the Church as it works so hard to stop equality and so hard to hurt queer people, whether those queer people be Catholic or not.
This exposure of extreme hypocrisy elegantly underlines how out of step the all-male, toxically homophobic Catholic clergy are with the flock they say they lead.
American Catholics are good, decent, moral people who don't put up with injustice. The same cannot be said for their nominal leaders. This episode of hate and hypocrisy underlines that perfectly well.
Isn't it time for the flock to fight back against the morally depraved shepherd? Isn't it time to end the Church's extremist anti-LGBTQ hate speech? If not now, when?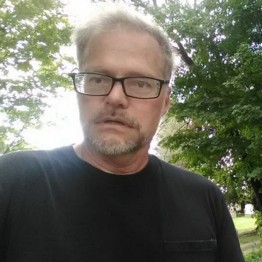 James Finn is a former Air Force intelligence analyst, long-time LGBTQ activist, an alumnus of Queer Nation and Act Up NY, an essayist occasionally published in queer news outlets, and an "agented" novelist. Send questions, comments, and story ideas to [email protected]
The preceding piece originally appeared at Prism & Pen, 'Amplifying LGBTQ voices through the art of storytelling,' and is republished by permission.
Japan- Prime Minister should back LGBT Equality Act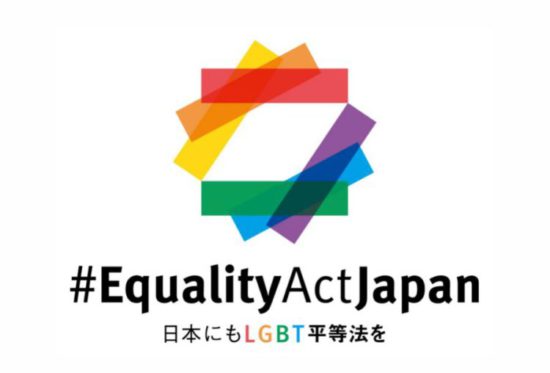 By Human Rights Watch Japan | TOKYO – The Japanese government's failure to pass a national nondiscrimination law to protect lesbian, gay, bisexual, and transgender (LGBT) people before the Tokyo 2020 Olympics and Paralympics was a lost opportunity to advance the rights of everyone in Japan, J-ALL, Athlete Ally, All Out, and Human Rights Watch said today, releasing a video of five Japanese longtime LGBT activists. Prime Minister Yoshihide Suga should immediately and publicly commit to enacting an LGBT Equality Act.
The Olympic Charter expressly bans "discrimination of any kind" as a Fundamental Principle of Olympism. However, despite promises from Japan's ruling conservative Liberal Democratic Party (LDP) that they would pass the country's first national LGBT law during the 2021 Diet session, the legislature failed to pass a law during the session, which ended in June.
"LGBT people in Japan, including athletes, are entitled to equal protection under the law, but currently there are a very limited number of openly out professional athletes in the country, and many remain in the closet from fear and stigma," said Yuri Igarashi, director of the Japan Alliance for LGBT Legislation (J-ALL), an umbrella organization of more than 80 LGBT organizations in Japan. "We expected the Olympic Games to be a wonderful opportunity to introduce and pass legal protections so that everyone in society can live openly and safely. It is extremely disappointing that this law did not pass this time."
The Tokyo 2020 Summer Olympic and Paralympic Games, which were postponed for a year due to the Covid-19 pandemic, will start the week of July 23, 2021. Not a single openly LGBT athlete will compete for the host country, reflecting Japan's need to create a safe and inclusive environment for LGBT people.
J-ALL and other Japanese LGBT groups have, for the past six years, urged political parties and elected representatives to pass legislation to protect LGBT rights. In 2020, J-ALL, Athlete Ally, All Out, and Human Rights Watch created the #EqualityActJapan campaign in Japanese and English to support a law prohibiting discrimination on the basis of sexual orientation and gender identity.
In January, 116 Japanese and international groups sent a joint letter urging passage of such legislation to Prime Minister Suga. In March, the groups submitted a petition with 106,250 signatures from Japan and abroad to all Japanese political parties, including the LDP, calling for the introduction of the Equality Act in the Diet. Major corporations, including Coca-Cola, Deloitte, EY, Intel, Microsoft, PwC, PepsiCo, Salesforce, and Sega Sammy, also endorsed the Equality Act.
In response, the LDP announced that it would enact an LGBT law during the 2021 regular Diet session, but did not do so. The media reported that many conservative LDP members of parliament opposed the bill. Although other party leaders publicly supported the LGBT legislation, the prime minister has never publicly expressed support for the LGBT equality law.
"LGBTQ+ athletes have always competed at the highest levels of sport, and the Olympic Charter underscores that every athlete's access to sport is a human right," said Hudson Taylor, founder and executive director of Athlete Ally. "As the esteemed host of this year's Olympic and Paralympic Games, Japan has the power be a global leader in human rights by ensuring that LGBT people nationwide are protected from discrimination under the law. Without these protections, the true spirit of Olympism – one of inclusivity and equality – can never be fully realized."
Japanese public support for LGBT equality has been surging in recent years. In November 2020, a nationwide public opinion survey found that 88 percent of those polled "agree or somewhat agree" with the "introduction of laws or ordinances that ban bullying and discrimination (in relation to sexual minorities)."
In October 2018, the Tokyo Metropolitan Government adopted an ordinance that protects LGBT people from discrimination in line with the Olympic Charter. This municipal "Olympics" law was a direct result of human rights consultation tied to the Olympics, and has proven to be popular. However, it has also demonstrated gaps in protection across the country and thus the need for a national approach, the groups said.
"Protecting LGBT+ people from discrimination is a crucial and long-overdue step for Japan," said Matt Beard, executive director of All Out. "By failing to pass anti-discrimination legislation ahead of the Olympic Games, the Japanese government is not only failing to comply with the Olympic Charter, but is also disregarding the will of the 88 percent of the population that favors such legislation."
Japan has also ratified core international human rights treaties that obligate the government to protect against discrimination, including the International Covenant on Civil and Political Rights and the International Covenant on Economic, Social and Cultural Rights.
"LGBT people in Japan face intense social pressure and fewer legal protections than other Japanese," said Kanae Doi, Japan director at Human Rights Watch. "Prime Minister Suga should immediately commit to passing an LGBT equality act to make LGBT equality a part of Japan's permanent Olympic legacy."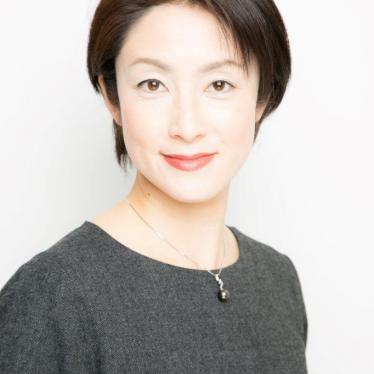 Kanae Doi, Japan Director, works to encourage the Japanese Government to prioritize human rights in its foreign and domestic policies and practices. She also works on media outreach and the development of Human Rights Watch's profile in Japan.
Prior to joining Human Rights Watch in 2006, she worked as a practicing attorney, based in Tokyo. Her practice included refugee law, immigration law, constitutional law and criminal defense, and she frequently gave media interviews and published on these issues in the Japanese press from the perspective of international human rights law. Doi received her law degree from the University of Tokyo and her Master's degree in the International Studies from the New York University School of Law. She speaks English and Japanese.
Guest Viewpoint; It's Time for a New Generation of Democratic Leaders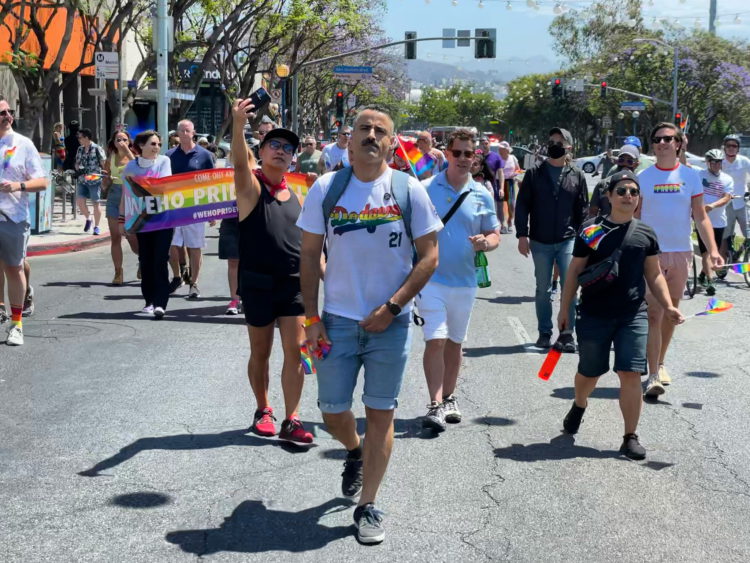 By Alex Mohajer | LOS ANGELES – Last month, I announced that I am running for President of the Stonewall Democratic Club, one of the nation's oldest feminist LGBTQ+ political advocacy organizations, based right here in Los Angeles County. If elected, I will be the first millennial and the first Iranian American to lead this organization in its storied history. Ours is a diverse and powerful community, one that has had to fight for every inch of recognition and rights that we have today.
And that fight is not over.
The world is a different place in 2021 than when I first joined the Stonewall Steering Committee in 2019, and the nation is at an inflection point. George Floyd's murder last May, the Capitol insurrection, an increasingly authoritarian GOP, the assault on voting and transgender rights, and an upcoming Supreme Court challenge that may curtail reproductive rights for women have revealed a country in crisis. We are being asked as an organization, as a party, and as a country to confront ways in which we have participated in systems and institutions that have failed to enfranchise marginalized members of our community.
For LGBTQ+ organizations, that means people of color and trans folks, to whom our namesake, "Stonewall," imputes upon us a unique responsibility. The rallying cries that have echoed throughout the history of our movement, "Stonewall means fight back" and "silence equals death," are more poignant now than ever.
We hear a lot of verbiage around diversity, equity, and inclusion lately, but in order to lead the party into the future, we have to be willing to have a healthy dialogue about our values and our priorities, to disrupt power structures that have not done enough for the most vulnerable among us. We have to be willing to pursue actual connections to the communities we seek to represent, rather than to wield power and connections as if they are qualifications.
The first step to any real growth is acknowledging where we have fallen short. We do not have time to sit on the sidelines or play by old rule books. The time for change is right now.
The paradigm is shifting. The country is changing. And the Democratic Party is evolving. If we want to remain viable as a movement, we have to meet the moment and be willing to pass the baton to new voices that are ready and able to lead. We need fresh ideas, a more inclusive perspective, and leaders that reject politics as usual. We can seek to cultivate our relationships with elected officials while holding them to account when needed. We can grow our community with an eye towards community-based coalition building outside of just West Hollywood. We can finally become a true rainbow coalition. But to do so will require moral clarity and courage, and above all, it requires change.
If the upset Democratic victories in Georgia and Arizona offer a political lesson, it's that enfranchising voices new to the process, voices that have been otherwise left behind, is the key to the success of our party and the country. And ultimately, it's the moral and just way forward.
Groups like the New Georgia Project and Fair Fight are doing it. They have been doing it. And at Stonewall, we can do it, too.
As president, I will seek to revive our focus on LGBTQ+ candidates and causes. In my first 60 days, I will form an Ad Hoc committee to review our existing bylaws line-by-line and propose a series of amendments that will ensure that we are transparent, inclusive, accessible, and provide for accountability. This will include the implementation of term limits, new Steering Committee positions, and a diversity task force.
We will honor the legacy of the Stonewall riots by standing unwaveringly with Black, Asian, and trans lives in the face of unprecedented assaults on those communities. We will expand our outreach efforts to trans, BIPOC, and young people all over Los Angeles County, and we will revitalize and recruit for our Leadership Training Program, which will not only foster and cultivate new leaders, but give them a seat at the table with an eye towards who will succeed us in the future.
We can truly make the LGBTQ+ community the most powerful voting bloc in the nation if we do the work to unite around our common goals. This race will be a test of our values, and I will be calling for a secret ballot on July 26th. I encourage Stonewall members to join us on Zoom and vote your conscience. Together, we can deliver the Democratic Party into the future.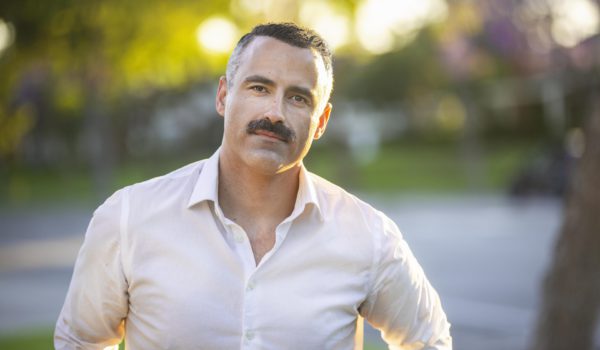 Alex Mohajer is a political organizer, activist and journalist with bylines at HuffPost, USA Today, and Medium.
He holds a B.A. from UC Berkeley and a J.D. from Chapman University School of Law.
Photo courtesy of Alex Mohajer
The views expressed are strictly those of the author and do not reflect the views or opinions of the publisher and staff of the Los Angeles Blade, or Los Angeles Blade Media LLC.
Publishing this article does not constitute endorsement by the publisher and staff of the Los Angeles Blade, or Los Angeles Blade Media LLC.