Love yourself and your partner with intensity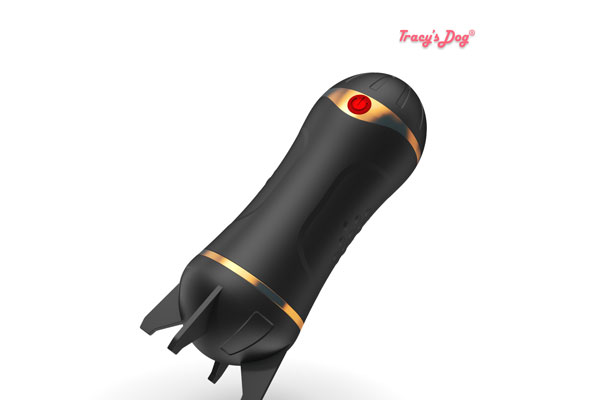 By SUSAN HORNIK | Let's face it–sometimes you need to find a unique way to spice up the bedroom! Of course, veteran sex toy brand Tracy's Dog has a plethora of fun pleasure stimulation toys.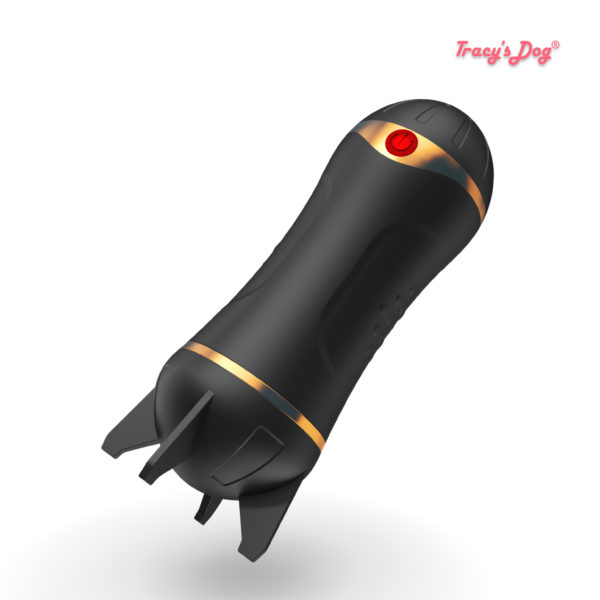 One of the impressive highlights is called Turboo, which redefines the male orgasm experience and provides incredible new levels of immense pleasure for men!
Using Tracy's Dog's proprietary CFEET – Centrifugal Forced Ejaculation Enhancement Technology, Turboo can output ultra-high rotation speed and centrifugal force, ensuring it can well simulate the male genitalia and deliver some unprecedented mind-blowing pleasure to men with 3 dynamic vibration modes (up to 13,000 rounds/minute!).
"Turboo is excellent for glands exercising, stimulating, and desensitizing, which is super beneficial to couples who love to have more fun for a longer time," enthused ceo Fish Zhang.
There are two Turboo versions which can be used in the bathtub, noted Zhang. "One is suitable for single use, using multi-touch contact and massage to exercise the penis, enhance endurance, improve durability and reach the effect of orgasm. The other is an analog channel, suitable for single masturbation or couple use."
Even if you don't have a boo, Turboo is great for self love too!
"It's super easy to operate and can provide a wonderful climax experience," explained Zhang. "The trajectory of Turboo is different from other masturbation cups. Within the 3 modes, the speeds can be accelerated automatically based on where you grip the device, thanks to the CFEET technology."
With tight competition in the sex toy industry, Zhang has worked tirelessly to be aware of the industry trends. "We have been in the adult products industry for more than 10 years and have seen products tend to be the same and gradually lose creativity. We really want to put out the best quality items possible, that are reasonably priced. Also, the noise with some devices is far more than 50 decibels, which contributes to consumers writing negative reviews."
This is why Tracy's Dog created technology and function that is suitable for men and women and can imitate the trajectory of movement in the process of sex.
"Based on this function and technology, we first created a male masturbation cup so that men can fully experience the comprehensive and all-around experience combined with thrusting movement and additional shaking and vibration during use. In addition, the Turboo can provide sufficient power with little sound, and it's easy to control with one hand, since it's only the size of a Starbucks cup," he said.
"Turboo is like a high-performance sports car, allowing men to experience the speed and passion brought by the toy," he quipped. "The rocket shape design is eye-catching and the added lighting enhances the atmosphere when in use!
Great news for trans women who have transitioned or are transitioning: Tracy's Dog is working on a turboo for women! "We always have lots going on! Currently, we are doing research and development on how to reduce the size of the power source to be used in products such as Kegel balls and vibrating eggs."
Another popular product for the ladies is the OGPro2 Sucking Vibrator.
"The insertion part of the OG Pro 2 is in the perfect size for users to have the most stimulation during use, since it's not too big or too small," said Zhang. "Plus, this product is versatile because it's not only great for vaginal sex, but also can be used as a butt plug for lgbtq couples.
Even if you are someone who has never experienced using butt plugs or anal sex, Zhang said this toy is perfect for them to start! "Plus, it's remote-controlled, so it's easy to operate and can have more fun during play."
Fans of the OGPro2 love the product because of its versatility, and it gets the job done nicely! "It's not only a simple vibrator but a vibrator with a suction function that gives ladies orgasms that are totally different from the G-Spot orgasms!" Zhang said excitedly.
Another highlight to the brightly colored product is its design, which is inspired by the angle between the thumb and the index finger during masturbation. "This makes the OGPro2 super ergonomic and flexible, making sure it can hit all the sweet spots you want!"
Zhang's customers have offered lots of feedback and suggestions, which he really appreciates.
"Some give high compliments about the OG Pro2, and say the product greatly helps tighten the bonds between couples. We appreciate all the feedback and suggestions, and keep communicating with our customers in helping them enjoy the pleasure they deserve."
Santa Monica-based wellness center creates peak male health and performance clinic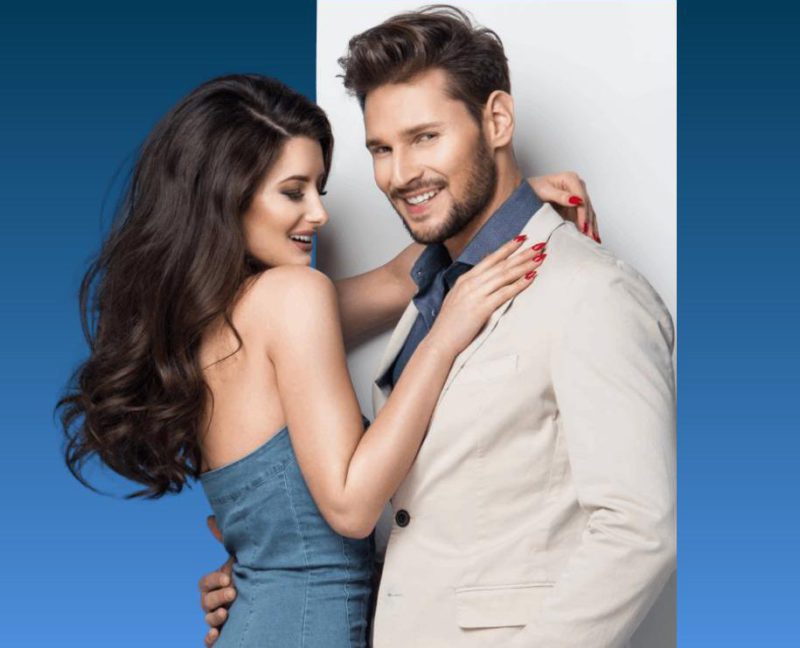 SANTA MONICA – Compelled by COVID-19 to shelter in place, the many months spent on "Pause" mode gave mankind a lot of time for navel gazing. For some men, that gazing continued south, just past the navel—and forced them to face some hard truths about certain shortcomings. Night after night, like New Year's Eve on a loop, resolutions were made to get some help in the personal growth department, as soon as the world at large was up for it.
At roughly the same time, a former ER trauma surgeon whose Santa Monica-based wellness center specialized in regenerative and anti-aging healthcare was busy creating a stand-alone practice dedicated to peak male health and performance.
Flash forward to the present, and Total Male is the new boutique offering from Dr. Daniel Moghadam, or "Dr. D, as his patients like to call him. At the center of Total Male (actually, a bit south of center, just past the navel) is a time-tested, well-vetted, permanent penis enlargement procedure that has improved the sexual lives and everyday confidence of its many recipients.
Best of all, the procedure is non-surgical, carrying none of the risks associated with going under the knife. That means no stitches, cutting, or general anesthesia. The instantaneous results appear natural and are permanent.
"The procedure is done with a topical numbing agent and the collagen injection creates permanent tissue growth that can be built upon with multiple procedures, if that's what the patient wants," explains Total Male intake specialist Cameron. "If you've gained an inch or girth when you're flaccid, you're going to be that much bigger when you're erect." Although you can go right back to most regular activities right after the procedure, you'll need a 30-day period without sexual activity, so the college can settle.
In addition to those who simply want a noticeable improvement in girth, the enlargement procedure has been an effective option for those who've suffered the results of botched penile surgeries or issues like erectile dysfunction, anxiety, or other factors most men deal with at some point in their lives.
But Dr. D's Total Male practice is more than just the marquee penis enlargement procedure. "We also do PRP injections, and that helps with blood flow," notesCameron, of the many add-on options. "We find that helps a lot of our patients get to the next level on their quest to achieve peak sexual performance. If that's not enough, we also recommend testing hormone and testosterone levels, and then design a course of treatment for those factors if need be."
Stress, an understandable component of living in the era of COVID-19 and its Delta variant, is also a factor Dr. D takes into account. In fact, all aspects of mind and body are involved in diagnosis and treatment, making Total Male as much of a mission statement as a brand name.
"His background as an ER doctor has exposed him to many traumas and problems," says Cameron of Dr. D, noting, "He's been able to pinpoint seemingly minor or unrelated problems and reverse them. And because of his education in anti-aging hormones and his aversion to having a patient go under the knife, he comes at the whole spectrum of male performance with a different perspective than, say, a plastic surgeon or a psychologist."
So if you've been putting off taking the first step toward gaining the normal confidence that comes with above average circumference, book a consultation with the Total Male team. Each consultation includes information on a variety of finance options, and a detailed description of the patient's role in a recovery process that will produce permanent results.
Call 805-608-4711 or visit http://www.drdenhancement.com/