Jump The Q – How LA's ProjectQ salon provides a safe space for the LGBTQ community
Unfortunately, for many people within the LGBTQ community, a simple visit to a salon can often turn into a hair-raising experience.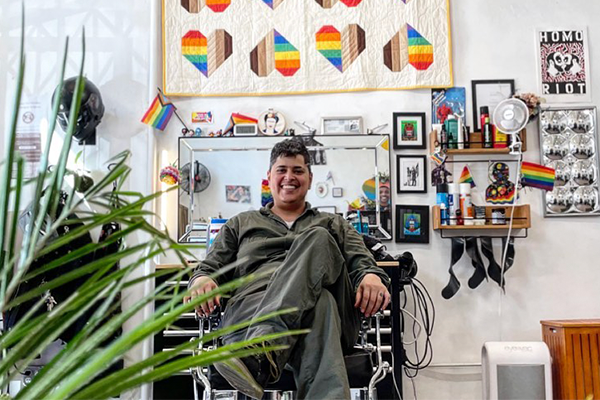 Whether it's a smart hair cut or a brand new look, a visit to a hair or beauty salon is an integral part of our lives and an essential boost to our wellbeing. Unfortunately, for many people within the LGBTQ community, a simple visit to a salon can often turn into a hair-raising experience.
Getting to the roots of prejudice
Unfortunately, in 2021, we're still seeing news stories detailing abuse of the LGBTQ community in Los Angeles – including the case of Wi Spa in LA which was the target of online trolling after unsubstantiated claims regarding a trans person in the salon. While such stories are thankfully becoming more rare, it's clear that there's still work to be done – and ProjectQ in North Spring Street is doing just that.
Cutting out exclusion
Launched in 2017, ProjectQ is a community centre which was created to provide a safe space for members of the LGBTQ community – a space where everybody is welcome, regardless of their gender, race, sexual orientation, income or status. The centre offers free mentorship, workshops and classes to its growing number of members, as well as a hair salon built on the foundations of inclusion.

Many members of the LGBTQ community feel that they're woefully under-represented when it comes to hair and beauty salons – something which ProjectQ is tackling in a very real way through its unique centre. A non-profit organization, ProjectQ offers free haircuts to LGBTQ homeless young people as well as serving the wider community. Founder, Andre Vargas, says, "It was always about self care and self improvement. Those are the things that we've always talked about consistently at ProjectQ".

Specialising in gender-affirming haircuts and, in keeping with its place within an inclusive hub as well as the social aspect of the centre, the salon offers free parking, beer and wine and English and Spanish speaking stylists. In fact, the salon has become so popular within the community that the owners struggle to accommodate the high number of clients; particularly when juggling booked customers with walk-ins (something most salons state as a common problem). A welcome solution to ProjectQ's problems is offered in the form of Booksy's scheduling software.
Trimming time and costs
Booksy is an innovative bit of kit which allows customers to book and manage their own appointments either online or through an app. For customers, this means that appointments can be made, amended and cancelled quickly without any fuss and without having to pick up the phone and risk errors due to staff mistakes and language problems.

"My sister and I are both LGBTQIA, so it was really cute when we scheduled haircuts together at ProjectQ with Coral and Ramdasha. I love that ProjectQ's developed such a thoughtful, inclusive space". Tanner H

For salons like ProjectQ, the benefits are myriad and, include:
Reducing pressure on staff – Salon employees, such as ProjectQ's Coral and Ramdasha, are free to do what they do best without having to stop to answer the phone on a regular basis.

Managing appointments – Booksy uses artificial intelligence to manage appointments much more efficiently than the average human. For salon owners, this offers better optimization of time and space, and can significantly help with social distancing within the space.

Reducing no-shows – As customers are able to quickly cancel appointments through the app, they are a lot less likely to just not show up to their appointment. In addition, Booksy offers a pre-payment feature which further helps to reduce no-shows – and helps salons to recoup costs when they do happen.

Upsells – These days, most salons choose to increase their revenue through the selling of products used on their premises. The Booksy app allows for upselling of products to be either collected during an appointment or delivered to the customer.
Conclusion
As we strive toward a more tolerant and inclusive world, we deserve to not only feel good about ourselves but to look good too. ProjectQ's trailblazing salon is a huge step in the right direction for a community which has previously been overlooked and, we hope that other salon owners will follow suit by working on better serving this ever-growing demographic.
Santa Monica-based wellness center creates peak male health and performance clinic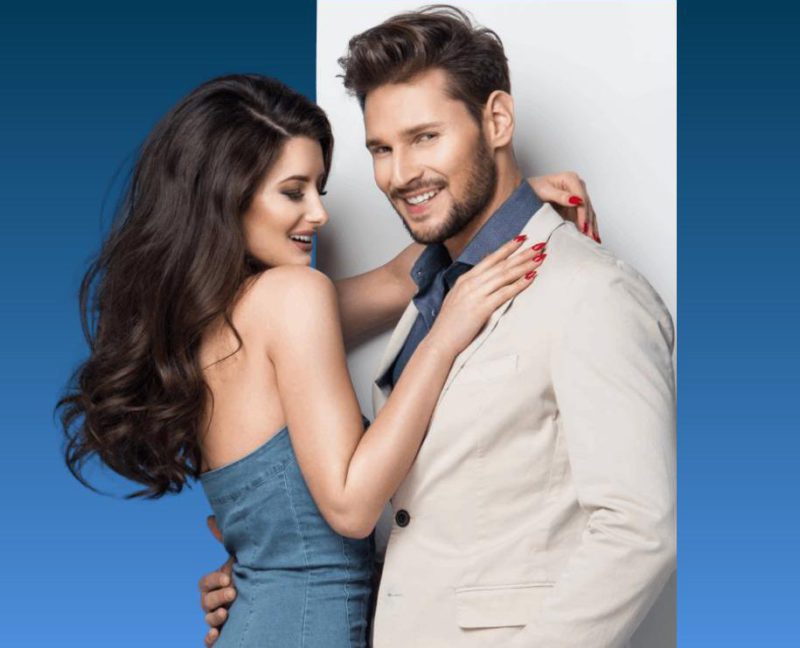 SANTA MONICA – Compelled by COVID-19 to shelter in place, the many months spent on "Pause" mode gave mankind a lot of time for navel gazing. For some men, that gazing continued south, just past the navel—and forced them to face some hard truths about certain shortcomings. Night after night, like New Year's Eve on a loop, resolutions were made to get some help in the personal growth department, as soon as the world at large was up for it.
At roughly the same time, a former ER trauma surgeon whose Santa Monica-based wellness center specialized in regenerative and anti-aging healthcare was busy creating a stand-alone practice dedicated to peak male health and performance.
Flash forward to the present, and Total Male is the new boutique offering from Dr. Daniel Moghadam, or "Dr. D, as his patients like to call him. At the center of Total Male (actually, a bit south of center, just past the navel) is a time-tested, well-vetted, permanent penis enlargement procedure that has improved the sexual lives and everyday confidence of its many recipients.
Best of all, the procedure is non-surgical, carrying none of the risks associated with going under the knife. That means no stitches, cutting, or general anesthesia. The instantaneous results appear natural and are permanent.
"The procedure is done with a topical numbing agent and the collagen injection creates permanent tissue growth that can be built upon with multiple procedures, if that's what the patient wants," explains Total Male intake specialist Cameron. "If you've gained an inch or girth when you're flaccid, you're going to be that much bigger when you're erect." Although you can go right back to most regular activities right after the procedure, you'll need a 30-day period without sexual activity, so the college can settle.
In addition to those who simply want a noticeable improvement in girth, the enlargement procedure has been an effective option for those who've suffered the results of botched penile surgeries or issues like erectile dysfunction, anxiety, or other factors most men deal with at some point in their lives.
But Dr. D's Total Male practice is more than just the marquee penis enlargement procedure. "We also do PRP injections, and that helps with blood flow," notesCameron, of the many add-on options. "We find that helps a lot of our patients get to the next level on their quest to achieve peak sexual performance. If that's not enough, we also recommend testing hormone and testosterone levels, and then design a course of treatment for those factors if need be."
Stress, an understandable component of living in the era of COVID-19 and its Delta variant, is also a factor Dr. D takes into account. In fact, all aspects of mind and body are involved in diagnosis and treatment, making Total Male as much of a mission statement as a brand name.
"His background as an ER doctor has exposed him to many traumas and problems," says Cameron of Dr. D, noting, "He's been able to pinpoint seemingly minor or unrelated problems and reverse them. And because of his education in anti-aging hormones and his aversion to having a patient go under the knife, he comes at the whole spectrum of male performance with a different perspective than, say, a plastic surgeon or a psychologist."
So if you've been putting off taking the first step toward gaining the normal confidence that comes with above average circumference, book a consultation with the Total Male team. Each consultation includes information on a variety of finance options, and a detailed description of the patient's role in a recovery process that will produce permanent results.
Call 805-608-4711 or visit http://www.drdenhancement.com/