Teacher yanked from classroom for helping teens get library cards
She'd spent hundreds of dollars filling classroom bookshelves with literature the official curriculum doesn't emphasize — and got fired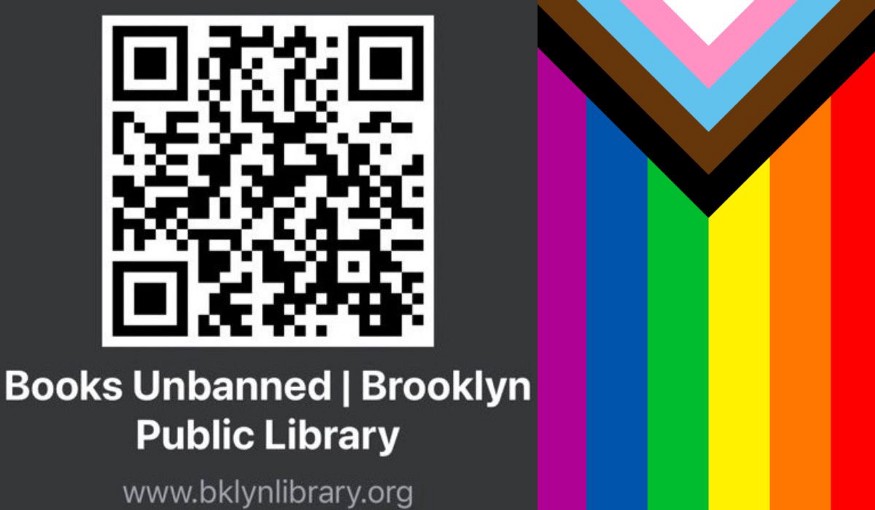 By James Finn | DETROIT – Would it ever occur to you as an American that if you helped high school students apply for public library cards, you could be forced out of your teaching job?
Too bizarre to be real, right? Keep reading!
Books are revered in the United States. Reading and literacy help make us strong and free as a people. I grew up believing that without reservation, having it drilled into me as a politically conservative Evangelical Christian teenager.
Between the ages of 16 and 18, when I gradually stopped identifying as Republican and Christian, many of my values changed, but one value that stayed rock solid was a reverence for books. My staunchest Republican friends agreed that banning or restricting access to books was "Fascist," "Communist," or "Soviet," that it must never happen in the United States.
How times and values have changed!
The Republican Party has become the party of book banning, even embracing candidates who openly tout "Christian Fascism," which you can read about at length in this New York Times story.
The extremist-Republican group Moms for Liberty urges extensive book banning, with Advanced Placement high school staples like Slaughterhouse-Five and The Kite Runner topping their hit lists. Mostly, they demand libraries pull books by and about LGBTQ people and Black people. They oppose access to books that treat transgender and gay people as normal and healthy. They fight to ban books that candidly explore the American history of slavery, segregation, and racism.
They go after titles by literary luminaries like Toni Morrison and Maya Angelou, both Black women. Not even beloved youth authors like John Green escape the targeting of this group of moms who've decided they should dictate what other people's teenagers read. (Actually, they are not a grassroots groups of moms. See this Media Matters article that details their funding by Republican mega donors.)
The Republican Party has morphed from the Party of Individual Liberty to the Party of Thought Control
In my own area of rural Michigan, Republican activists just convinced voters to close down the town library because librarians refuse to remove books the activists don't want other people reading.
State legislatures and school boards all over the United States are doing the same. At school libraries and public libraries, banning books is all the Republican rage this summer.
PEN America, founded by a group of esteemed authors in 1922 to fight book banning, say we've reached a crisis point as a nation:
"The scale and force of book banning in local communities is escalating dramatically. In recent years PEN America has typically encountered a handful of such cases each year. The findings in this report demonstrate a profound increase in both the number of books banned and the intense focus on books that relate to communities of color and LGBTQ+ subjects over the past nine months."
A teacher in Oklahoma was just forced out of her job for helping students apply for library cards
I can't believe I just typed that header, but it's absolutely true. Oklahoma is leading the nation in efforts to keep books out of the hands of high school students. State lawmakers have passed vague, broad laws that empower parents to challenge books for almost any reason, and school-library shelves are emptying out at an astonishing clip.
Recently, individual classrooms have come under fire too, teachers ordered to censor their own shelves.
Last week, Oklahoma teacher Summer Boismier fought back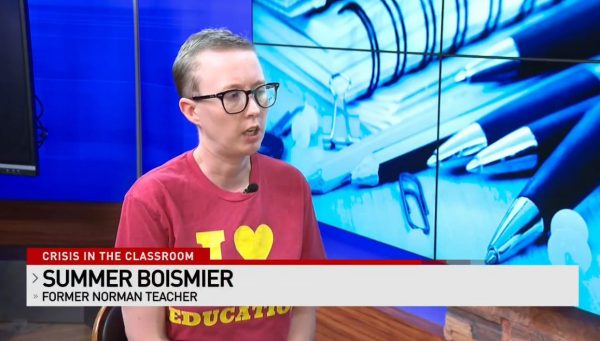 She'd spent hundreds of dollars filling classroom bookshelves with literature the official curriculum doesn't emphasize — so her students could choose to read them on their own time.
When administrators forced her to cover up some of the books, turn them around, or place warning labels over the titles, she had a brilliant idea. She posted a QR code, pictured above, that directs students to the website of the Brooklyn Public Library — where any 13- to 18-year-old in the United States can get a free digital library card.
The program is free in the sense that that the library is responding to book bans by waiving its $50.00 fee to out-of-state teenagers. It's also free in that teens can use their Brooklyn library card to do exactly what generations of Americans (like me) have always done — check out and read books that will open up our minds to a universe of diversity and experience.
If you're old enough to get the joke, you might call those library cards passports to a Reading Rainbow, a PBS program from the 1980s celebrating reading and diversity.
But rainbows are anathema to Republicans today as an anti-LGBTQ backlash grips the Republican Party and conservatives demand the rest of us pretend racism isn't a serious problem we must face squarely and work to fix.
Summer Boismier was suspended, then forced out of her job
You can read the details in this CNN story, but the long and short is that when administrators learned she had posted that Brooklyn Public Library QR code in her classroom, they pulled HER from the classroom, removing the QR code at the same time.
How dare she help her students get library cards! What a dastardly, un-American, anti-Christian act! Off with her head!
Well, they didn't say "off with her head," but they did suspend her from teaching. From there, stories diverge. She says her bosses made it plain she was not welcome back, so she resigned before they could fire her.
They say they expected her back in the classroom yesterday and don't understand why she didn't show.
She says she's not welcome in that classroom and doesn't expect any public school in Oklahoma will welcome her if she applies for a job — all because she helped high school students apply for library cards.
What do I think? "Welcome to Republikan Amerika, Komrade" pops into my mind, "the land of book bans and the home of the thought controlled."
Here's what else I think.
Vote Democrat this November, no matter where you live or whatever party you normally support. Now is the time for all who love liberty to fight a frightening plunge into American fascism.
Also, post this QR code far and wide, everywhere you can on social media. Give it to every teenager you know and ask them to pass it on. Get books into their hands!
Defeat the censors, book banners, and thought controllers!
************************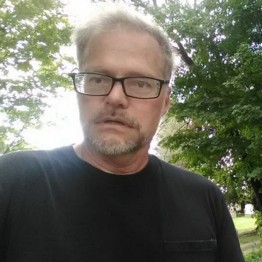 James Finn is a columnist for the LA Blade, a former Air Force intelligence analyst, an alumnus of Queer Nation and Act Up NY, and an "agented" but unpublished novelist. Send questions, comments, and story ideas to [email protected]
********************
The preceding article was previously published by Prism & Pen– Amplifying LGBTQ voices through the art of storytelling and is republished by permission.
Gay-bashed Utah teen & Mom seek safety from polygamy cult
Christian Peacock wants justice. But Sandy, Utah police and prosecutors keep dragging their heels. Stephanie Peacock is frustrated and fearful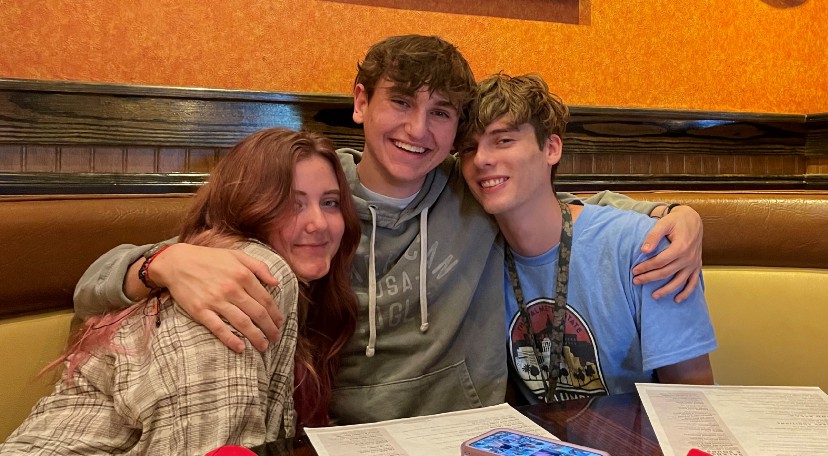 Editor's note: This article contains an anti-gay slur and non-graphic details of anti-gay violence.
By James Finn | DETROIT – I first wrote about Christian Peacock right after he turned 18 at the start of August. I interviewed him, his older sister Jocelynn, and his mother Stefanie four days after he was gay bashed in Sandy, Utah. I'm still in touch with the family today. A lot has happened since I wrote that story, some of it positive, much of it very negative.
When I first spoke to Christian, he was still having occasional problems concentrating and speaking coherently, showing signs of the severe concussion and brain swelling doctors diagnosed after he was attacked.
He's now fully recovered physically, but he and his boyfriend Jacob Metcalf have been hit hard by events. The family are asking for public support, and I'll explain why in just a second. First, a brief recap of the attack, or click here for more detail.
Christian and Jacob were attacked on July 30 outside Christian's home
A carload of men shouting anti-gay slurs drove by as 17-year-old Christian and his boyfriend Jacob Metcalf hugged each other goodnight at the end of Christian's driveway in Sandy, an upscale suburb of Salt Lake City. Somebody in the car shouted, "We don't want faggots in our street." The boys were shocked, so Jacob stayed to talk instead of going right home as planned.
The car returned about 40 minutes later, and two people jumped out. 19-year-old Hayden Stowell made lewd sexual gestures, grabbing his genitals and asking if he was making Jacob and Christian sexually aroused.
Christian told me three other people stayed in the car shouting anti-gay slurs and "hyping up" the two who jumped out.
Christian told me he was afraid they would hit Jacob, so he stepped in front of him to protect him. A 17-year-old boy (name withheld due to his age) took a half step back and punched Christian's head, knocking him senseless and eventually landing him in the hospital with brain swelling.
Christian's sister Jocelynn heard the commotion and ran outside. She quickly captured photo evidence, snapping the car's license plate as it roared off. Jacob filmed part of the attack, including an admission that it was motivated by hatred of gay people.
🚨🚨 Sandy, UT – A gay young man was hugging his boyfriend in front of his home. The young men in this Infiniti stopped and the one person punched the kid in the face while calling him a "fa**ot." We need to identify this assailant. Contact Sandy, UT police. ⚠️Language⚠️ pic.twitter.com/801SYBoBUt

— Rainbow Youth Project USA (@RainbowYouthUSA) July 30, 2022
Jocelynn and Stefanie immediately reported the crime to the Sandy, Utah Police Department, but officers failed to identify the attackers, in an investigation quite fairly described as either inept or half-hearted. Jocelynn saved the day with her own detective work, rapidly identifying the 17-year-old who punched her brother. She was able to get the boy to come over to the house to apologize in exchange for a promise not to seek criminal charges. Stefanie maneuvered to have Sandy police officers there at the same time, trying to force them to arrest the boy.
Stefanie's plan worked, but only to a point.
After focused press attention, Sandy police finally arrested the 17-year-old. He was charged in juvenile court with assault, a third-degree felony, and initiating a riot, a second-degree felony. Officers told Stefanie they didn't have enough evidence to make a hate-crime enhancement stick, but prosecutors eventually added the enhancements to both charges.
As the Salt Lake Tribune wrote up, the boy later pled guilty and confirmed the identities of the other people in the car as a condition of his plea. He'll be sentenced in court on Oct 5th, this Wednesday.
All's well that ends well, right? Hold on to your hats, because nothing ended well, and justice is not being done. Here's the rest of the story.
Harassment and vandalism have left the Peacocks fearful. Lack of police and prosecutor support add to their anxiety.
Even before Christian's attacker was arrested, people who had been in the car that night began harassing the family on social media, using their real names and regular accounts, to threaten physical violence and vandalism, urging friends to join them in violence.
The threats were direct, explicit, frightening, and not at all anonymous.
When Stefanie called the Sandy police, they told her they could not investigate or arrest the people making the threats.
The family were on their own.
Two weeks after the assault, 12 hours after the 17-year-old was booked into juvenile detention, the Peacock's security cameras recorded someone pulling down and scattering Pride flags a community group had put up to show support. One of the flagpoles was broken. A witness identified genitals-groping Hayden Stowell as the person in the security-camera footage, and he was arrested and charged. Stowell's lawyer later presented evidence he was not in Sandy the night of the vandalism, and charges were dismissed.
Social media threats intensified, and Stefanie started having anxiety attacks. She told me and The Rainbow Youth Project USA on separate occasions, in tears, that she feared for her family's safety, especially Christian's.
Police and prosecutors declined to go after Christian's other attackers
Stefanie doesn't understand why the 17-year-old's accomplices have not been arrested and charged, especially given how they publicly threatened the Peacocks and urged others to commit physical violence.
Stefanie and her family did the job the Sandy Police should have done, identifying the men in the car, all of whom are legal adults, and all of whom should be equally culpable in (at least) the "initiating a riot" charge. She's incensed that Stowell, seen by multiple witnesses behaving in a sexually lewd manner to her then-17-year-old son, has faced no criminal consequences.
She's forwarded me text messages she's sent to a Sandy PD Detective Crook asking when she can expect arrests, but as of the time of this writing, neother Crook nor anyone at the police department has replied to her.
She suspects she knows why the Sandy police won't do their job.
Christian's attackers belong to Utah's polygamous, economically powerful Kingston clan
Not long after the attack, Stefanie learned that all the men in the car that night are part of the Kingston clan, a breakaway Mormon cult infamous for prearranged child marriages, rape, forced pregnancy and child labor. Kingston survivors filed a lawsuit this September seeking punitive damages against 22 Kingston members for sex trafficking minors born into the organization, sexual battery, child abuse and more.
The Southern Poverty Law Center classifies the Kingstons — also known as The Order, the Davis County Cooperative Society, and the Latter-Day Church of Christ — as a violent, racist, homophobic hate group. In a report, the SPLC say the Kingstons "command an estimated 6,000 adherents, boast a business empire reportedly worth as much as $1 billion and have outlasted myriad bouts with law enforcement and the press."
After the Kingston gay-bashing attack, Stefanie and Christian were shocked to learn several Kingston members live on their street, and Stefanie wonders if the Sandy police are afraid of them. She certainly is, and Christian is dealing with fear too.
Christian and Jacob have reevaluated how open they should be about their relationship
They've decided they should no longer hug or show affection in public. Christian says he and his boyfriend just want to keep their heads down. Here's a statement in his own words explaining why:
I've been sleeping over at Jacob's house several times a week since it happened because we both feel more safe there. My family, my boyfriend, and I have been caused major stress over all this. My parents went and bought a major security system and all these massive lights. Every time I drive up, I remember what happened because of those bright lights and cameras that turn on and talk to me as I walk to my door.
I'm really hoping I can just stop thinking about it all and concentrate on school and my relationship with my boyfriend.
Christian's mom is asking for support at the courthouse on Wednesday
Stephanie Peacock is frustrated and fearful. She's worried about the Kingston cult and about the Sandy Police Department's evident lack of will to go after them. She's been using social media (as below) to ask her neighbors to rally outside the courtroom on Wednesday in a show of solidarity.
Stefanie Peacock's TikTok asking for community support at the courthouse.
Stefanie feels alone trying to support and protect her son. She wants neighbors and friends to gather to show the Kingstons and the Sandy Police Department that gay bashing is unacceptable in the Salt Lake area and must be prosecuted to the fullest extent the law will allow. Can we work together to show Stefanie she has friends and family everywhere, to demand that all Christian's attackers face justice and spend time behind bars?
Can we send a message that LGBTQ people enjoy and must enjoy the full protection of the law?
If you live anywhere near Salt Lake City, consider showing up, please!
Whether you're LGBTQ, an ally, or a fierce "mama bear" like Stefanie, she and Christian would deeply appreciate your moral support.
************************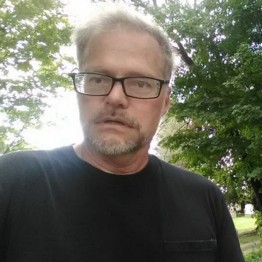 James Finn is a columnist for the LA Blade, a former Air Force intelligence analyst, an alumnus of Queer Nation and Act Up NY, and an "agented" but unpublished novelist. Send questions, comments, and story ideas to [email protected]
********************
The preceding article was previously published by Prism & Pen– Amplifying LGBTQ voices through the art of storytelling and is republished by permission.
Library board chair publicly bullies librarian over LGBTQ books
What's it like to live in a place where librarians say they feel terrified? I reached out to residents of a South Carolina town to find out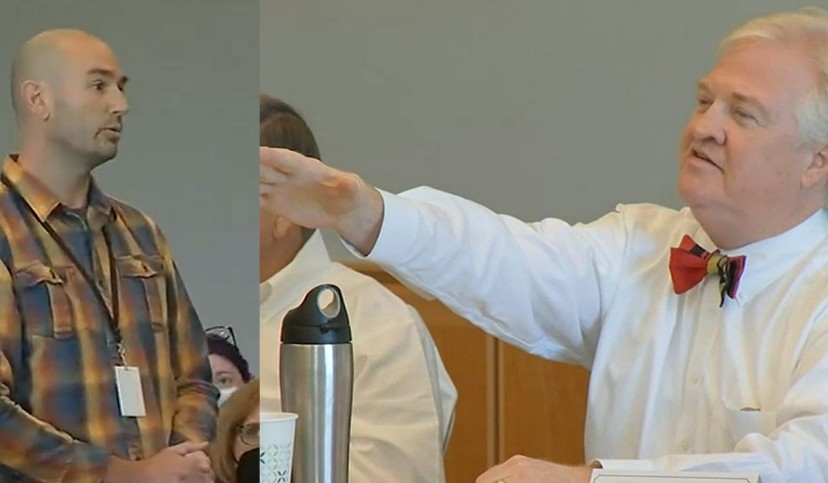 By James Finn | DETROIT – Travelers Rest, South Carolina is a lovely little stop on the drive from the sea to the mountains, Katie Chaney tells me, "a wonderful place to raise a family." She grew up there and moved back from Portland, Oregon with her wife Leah to raise their daughter Neba, now 2 years old. Katie runs a bakery called Hester General Store that she says has become something of local center of LGBTQ community life.
Katie, Leah, and Neba are caught up, however, in an anti-LGBTQ backlash roiling much of red-state America. Katie told me yesterday she worries Travelers Rest might not be healthy for her daughter:
Diverse books were important to me a child. Books are mirrors into people's experiences, and when you take away the mirror, you silence them. I want my child to have mirrors into Leah's and my experience. These decisions [to restrict access to books] take away her ability to walk into the library and learn about that, and I don't think that's okay.
I spoke to Leah after talking to Miles Dame, who called me on behalf of the Freedom in Libraries Advocacy Group, a coalition of former Greenville County librarians and other residents concerned that their region is marching to a censorship drum that Pen America and the American Library Association have been warning about for months. Both organizations have released data showing that book bans and restrictions soared to unprecedented levels this year in school and public libraries.
Censorship often happens in an atmosphere of violent threats, as Brody Levesque reported yesterday in the Los Angeles Blade.
Miles and Katie became especially concerned about censorship two weeks ago when the Greenville County Republican Party officially asked the county council to ban all LGBTQ-themed books from young adult (YA) library sections. Katie attended a council meeting to speak out against the proposal:
"The council people told us to calm down, that nothing had been decided, but we made our voice heard and it was very impactful."
Katie says that since politicians ordered library Pride book displays removed in June, "People who are LGBTQ in the community or the library are being berated, publicly humiliated for standing up for diversity. These employees are trying to do their job and not be biased. Librarians hold that sacred. As a queer business owner who has an all queer team, it bothers me that this is the experience of people trying to do nothing more than their job."
This past Monday offers a vivid example of the berating Katie spoke to me about. Some of it happened on camera, broadcast to the public.
Travelers Rest librarian reporting intimidation is openly bullied at library board meeting
On Monday, the Greenville County Library Board of Trustees spent a majority of its meeting addressing book-banning concerns. Six of eight people who participated in public comments spoke in favor of preserving access to LGBTQ-related books. Two spoke in opposition.
During the board meeting, Chairman Allan Hill denied accusations that he "threatened and intimidated" librarians during a visit to the Travelers Rest library branch last Wednesday.
Former library employee Stephen Shelato says he attended the meeting as a spokesperson for current employees, who reportedly fear retaliation. Shelato testified that Hill bullied and intimidated librarians during the Wednesday visit. "For 20 minutes, in front of everyone there, [Hill] berated staff about a book display, pointing to LGBT titles and demanding over and over, 'Do you see why people don't like this? Do you see? Do you see?' And, they said 'no.'"
Shelato added, "One staff member said that being bullied by Mr. Hill was the worst moment of their life. Had any other patron violated the code of conduct the way that he did, they would have been asked to leave."
That sounded over the top to me until I watched video of Chairman Hill at the board meeting. He can be seen on camera bullying Travelers Rest Library Branch Manager Nathan Schmaltz, who did not speak until Hill insisted.
The chairman asks about Wednesday's branch visit: "Nathan, did I threaten anybody?"
Schmaltz swallows and looks reluctant to speak. Haltingly, he replies, "Mr. Hill, your presence at our branch Wednesday night…"
Schmaltz takes a deep breath and lets out a long sigh. He starts to speak again but Hill cuts him off. "I've been told by my daughters that I've intimidated them when they would have their friends over, so if, um …"
Schmaltz tries again, speaking very slowly and sounding very reluctant. "Your position on this board, and your actions and your words towards our staff was interpreted and felt as threatening and intimidating." He swallows hard and sits.
"But just to be clear," presses Hill pointedly, as if demanding a different answer, "Did I threaten or did I bully anybody?"
Shelato speaks up. "He just said that they felt threatened."
A look of anger crosses Hill's face. He makes an intimidating arm gesture toward Shelato and barks, "I don't need you, buddy. Just let him talk."
Shelato replies, "That seems pretty threatening."
Branch Manager Schmaltz stands and speaks after a significant pause, again sounding very reluctant. "Your presence with your actions, your behaviors, and your words were threatening and intimidating."
(To view the portion of the board meeting transcribed above, see WHNS video coverage or to see Hill bullying and intimidating other people he disagrees with, watch the full meeting in video that Freedom in Libraries Advocacy Group posted to YouTube.)
Then the police got involved
The day after the board meeting, Travelers Rest Police received a complaint that the Travelers Rest library branch was spreading obscene material by promoting books with sexually explicit material.
Katie tells me she was shocked when she got fearful calls about law enforcement involvement. "Travelers Rest is a choice place to move right now. Friendly, wonderful bike trial. Best farmers market. So to hear this happened, that the police were called…"
Her voice trails off, like she's having an internal debate about her decision to move back to Greenville County. Miles tells me a police officer showed up at the branch, gathered up an armload of books and took them into a conference room.
Travelers Rest Police chief Ben Ford later said in a statement that his department investigated the obscenity complaint but that it was unfounded.
Libraries are supposed to be about free access to books, not about restricting or banning books.
Miles, speaking for Freedom in Libraries Advocacy Group, told me yesterday that Greenville County librarians have resigned for standing up for access to books that are unobjectionable except that they're about LGBTQ people. He tells me branch managers have been fired for allowing tax-paying citizens equal access to library rooms for drag queen story hour. He tells me librarians have been forced not to create displays of books that would be of interest to LGBTQ people.
He tells me none of the pressure comes from other librarians.
He tells me he resigned his position as a librarian because he wasn't being allowed to do his job — to provide equal access to books. He tells me librarians feel pressured to restrict LGBTQ-themed books for "sexualized content" when the books do not contain inappropriate sexual content.
As one example, he cites I am Jazz, a picture book featuring the real-life story of a transgender child. The book helps small children understand that trans kid exist and deserve to be treated with respect and kindness. Nothing in the book is remotely sexualized, but librarians have been forced to place it in "restricted access" sections reserved for books with sexual content.
Miles says he doesn't understand all the hoopla and pressure to restrict/ban books, since parents already have total control of what their kids see/ borrow at the library. "Parents can already opt their kids out of adult books, and library policy already requires children not be unaccompanied in the library."
He says librarians feel under siege and unable to carry out the professional responsibilities they trained for. "The library board and the director are not doing anything to support the staff. They are calling for LGBTQ content removal. Who is doing it exactly is opaque."
Describing an atmosphere of intimidation and fear, he points out that library Executive Director Beverly James sat silent as Hill bullied Schmaltz at Monday's meeting, saying she didn't speak up once to defend librarians or free access to books.
Katie puts it more bluntly, telling me, "The librarians are terrified. We get messages asking for help but requesting anonymity, for fear of retribution."
Terrified librarians? Seriously? Did I really just write this story?
I have to ask myself what's happened to my nation. When I was a conservative Southern Baptist boy in Gadsden, Alabama — not all that far from Travelers Rest in a cultural sense — I internalized values that books and learning are sacred, that banning books is un-American and even "communist."
We sure have come a long way from those ideals!
Banning books is all the rage right now, especially books about LGBTQ and Black Americans. As I reported earlier this week, The Republican activist group Moms for Liberty are even fighting to ban 'Girls Who Code,' a series of middle-grade books designed to get little girls excited about careers in computer programing and data science.
Somebody somewhere decided girls should not be reading books like that.
Chairman Allan Hill made clear in Monday's board meeting that he knows what books young people should not be reading: "It's not our job to provide where a child could get books that they shouldn't be reading," he said, objecting to a library flyer letting patrons know the Brooklyn Public Library offers cost-free digital library cards to youth aged 13 to 21.
I guess that's the nation I live in now, a nation where politicians and community leaders object to free library cards. I don't know about you, but I don't want to live like that. I don't want to live in the kind of authoritarian state Allan Hill apparently values.
Will you join me at the polls in November to send a clear message? In the meantime, how about dropping by Freedom in Libraries Advocacy Group with encouragement and support? And, if you're passing through the Greenville area, I hear the baked goods at Hester General Store are worth stopping for!
************************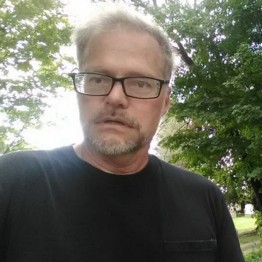 James Finn is a columnist for the LA Blade, a former Air Force intelligence analyst, an alumnus of Queer Nation and Act Up NY, and an "agented" but unpublished novelist. Send questions, comments, and story ideas to [email protected]
********************
The preceding article was previously published by Prism & Pen– Amplifying LGBTQ voices through the art of storytelling and is republished by permission.
Virginia is for Lovers, not political agendas
Did a politician leverage state's brand for his personal agenda? Looking at ethics of politicians promoting state tourism during elections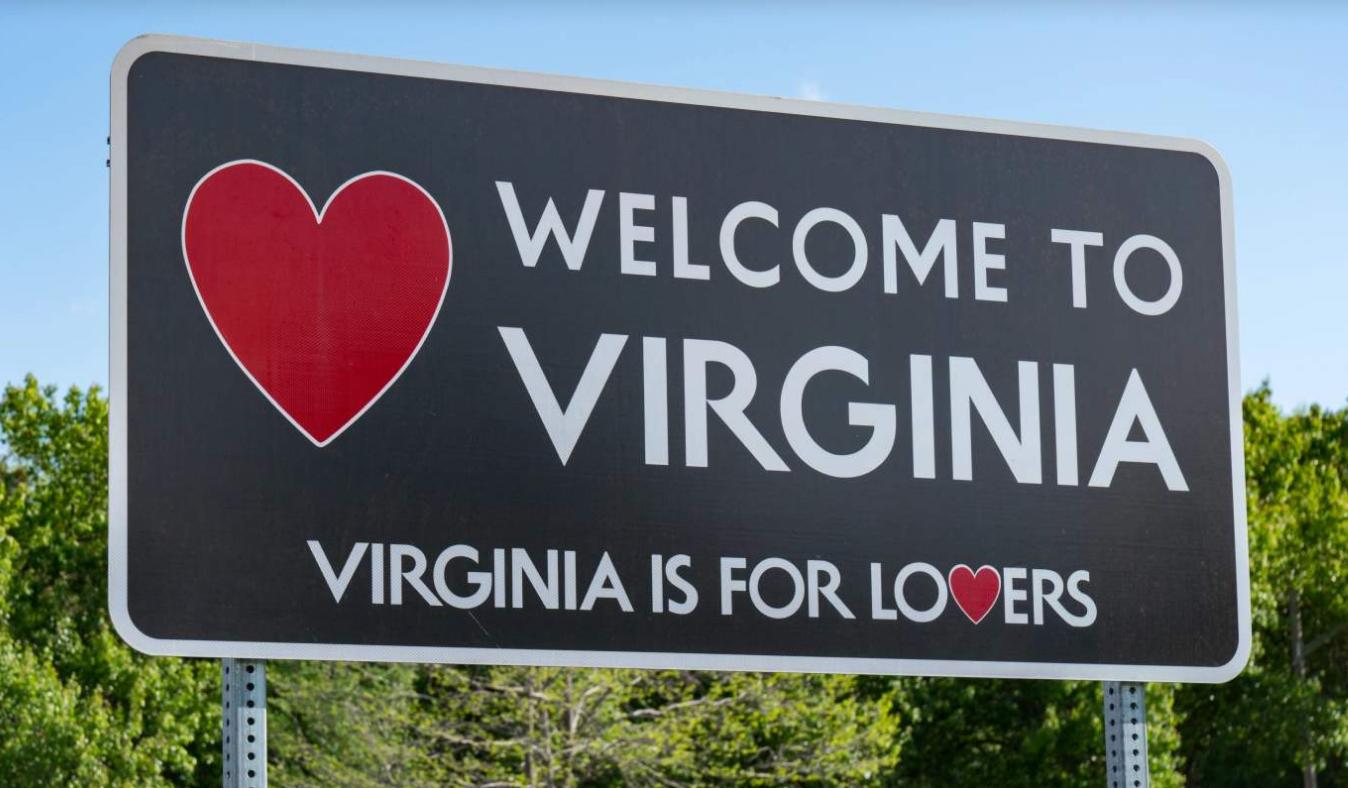 By Rachel Scott Everett | RICHMOND – As a Virginian, I've always been proud of my state's motto: "Virginia is for Lovers."
The iconic slogan first appeared in a 1969 ad campaign for what is now Virginia Tourism Corporation. It was created by Martin and Woltz Inc., which later evolved into The Martin Agency, and has been in use ever since.
Initially positioning the state as a destination for romance, "Virginia is for Lovers" soon gave way to various interpretations. With so much to experience, Virginia has become a welcoming place for history lovers, food lovers, nature lovers—all kinds of lovers. That's the premise behind a new national campaign, "Virginia is for…", developed by The Martin Agency, that launched this spring.
"Virginia is for Lovers" resonates deeply with many—myself included. It's an example of the power that emotionally driven branding can have on our psyche. In an interview earlier this year, Virginia Tourism brand director Lindsey Norment said the slogan's popularity remains because "it allows Virginians to make it their own and feel prideful of that."
Indeed, love is a powerful driver when it comes to persuading people. Love is inherently welcoming, positive and inclusive.
Love is also apolitical, which is why I was disheartened to see a new Virginia Tourism video prominently featuring Republican Governor Glenn Youngkin.
The stand-alone 60-second promotional piece, titled "Welcome to Virginia," seems to take cues from The Martin Agency's flagship campaign, but the format and overall tone are entirely different. More anthemic in feel, it highlights different people speaking directly to camera. The sole elected official, Gov. Youngkin, is a central figure in the video and its primary narrator.
Not long after it begins, Youngkin makes his appearance on camera. Dressed in a crisp white shirt, sleeves rolled up and navy slacks, he walks with a confident stride along the track of the Richmond Raceway. Looking directly at camera, he smiles as he introduces himself.
"In Virginia, there's a million different ways to say welcome," he declares. "I'm Governor Glenn Youngkin, and I want to be one of the first." The words "Governor Glenn Youngkin" accompany him on screen.
Welcome to Virginia:
The video continues as Youngkin provides the voiceover for a series of lifestyle shots featuring an impressively diverse cast of characters. We're welcomed by different types of Virginians: a long-haired surfer dude with his pals, an edgy millennial bartender serving up a cocktail, and a varied group of barbecue lovers, all ages and races, sitting at the same table. "Bievenido!" a Latino boy exclaims.
Youngkin appears on camera again—this time in the driver's seat of a race car, looking cool and confident. He offers one last welcome before the video ends, signed off by "Welcome to Virginia" and the "Virginia is for Lovers" logo.
On initial glance, the video might not seem like anything out of the ordinary. To many, it will come across as a fun, upbeat tourism piece for Virginia.
But is it just a feel-good piece promoting Virginia Tourism? Or did a politician leverage my beloved state's brand for his own personal agenda?
Certainly it's not a novel idea that a governor might be in a video to promote state tourism. Last year, Republican Gov. Mike Dunleavy of Alaska was featured in his state's tourism marketing campaign. He touted Alaska as a Covid-safe state that was "leading the nation in all the important health metrics," as an incentive for people to travel there. Later, though, it was revealed that when the ad ran, Alaska actually ranked 30th in the country for vaccination rates.
In 2020, Republican Gov. Kristi Noem of South Dakota appeared in, and narrated, a state tourism ad airing on Fox News. The 30-second ad, which ran for two weeks, cost taxpayers over $800,000. Noem received national publicity upwards of 85 million views, but it's debatable if state tourism increased. AP News reported that while Google searches for "Kristi Noem" peaked, terms like "South Dakota tourism" and "visit South Dakota" remained stagnant.
But it's a tourism campaign involving Republican Gov. Chris Christie of New Jersey that's particularly noteworthy.
In 2013, coming out of the aftermath of Hurricane Sandy, Christie got star billing in his state's tourism ads. The "Stronger Than the Storm" campaign ran leading up to the gubernatorial election in New Jersey. The campaign itself, along with where it aired and the timing of its release, gave Christie an unexpected platform to hone his brand image and gain greater exposure across key Northeast states.
His opponent, Democratic candidate Barbara Buono, said the ads gave him an unfair advantage, calling it both "supremely arrogant and wildly inappropriate." Buono lost the election. Two years later, Christie announced his candidacy for the Republican nomination in the 2016 presidential election.
There are important parallels to draw here.
Last year, Youngkin became the first Republican to win a statewide election in Virginia in over a decade. The former businessman, who had never held elective office, ran a successful campaign by cultivating his own distinct brand, positioning himself as an enthusiastic, moderate candidate who appealed to both forever Trumpers and never Trumpers.
With his can-do attitude and signature red fleece vest, Youngkin portrayed an affable, everyman image—positive, charismatic and relatable. He kept his messaging simple and concise, advocating for broad issues like safety, education and cost of living.
But many claimed that two faces of Glenn Youngkin emerged once elected. Just 10 days into office, he began receiving blowback over new policies in his conservative agenda which didn't appear to align with his calls for unity or moving the state forward.
Youngkin immediately signed an executive order to root out critical race theory in Virginia, which isn't mentioned in the Virginia Department of Education's curriculum (Politifact). Asserting protection of "parental rights," he also supported measures to regulate explicit content in schools, force teachers to out their LGBTQ+ students, and most recently, restrict the rights of trans students.
Despite publicly distancing himself from Trump during his campaign, he has since hired many veterans of the Trump administration, including a former Trump EPA head who has repeatedly minimized the threat of climate change. Youngkin also plans to withdraw Virginia from a greenhouse gas initiative established to help fight climate change regionally.
And when the Supreme Court overturned Roe v. Wade, Youngkin reinforced his stance as a "pro-life" governor by pursuing a 15-week abortion ban in Virginia and headlining a pro-life gala in Washington, D.C., for a prominent anti-abortion group.
None of these policies seem to suggest Virginia is moving forward.
In fact, an opinion piece in The Washington Post states that Youngkin's culture wars are good for him but bad for Virginia business, causing the state to be viewed as a less welcoming place—an insight that seems to be the antithesis to the "Virginia is for Lovers" brand.
I reached out to Virginia Tourism to get more information, which left me with more questions than answers.
For starters, the video was not created or produced by The Martin Agency, Virginia Tourism's current agency of record. According to a spokesperson at Virginia Tourism, the concept for the video was developed by Virginia Tourism and produced by POOLHOUSE, the agency behind Youngkin's winning brand campaign when he ran for governor.
On its website, POOLHOUSE says it creates "bold campaigns that win elections and move people to action." A Google search reveals the agency has been referred to as a "GOP-focused political ad firm" and a "scrappy Republican ad agency." Its Instagram feed includes congratulatory posts for Republican politician wins, a recap of its favorite ads for Youngkin, and a quote that speaks to its desire to be "the best political agency in the business." This year, POOLHOUSE plans to open a D.C. office to pick up advocacy clients and more congressional business.
Officials at Virginia Tourism did not directly respond when asked if they were aware POOLHOUSE was the political ad agency behind Youngkin's campaign. Instead, they provided the following statement: "POOLHOUSE was selected because of their outstanding creative work and reputation, not only in Virginia but across the country, for producing beautiful videos." Yet Virginia Tourism also said that when the project was put out to bid, they only received one offer, which resulted in the contract with POOLHOUSE.
POOLHOUSE did not respond to inquiry by phone or email by the time this article was published.
As for the purpose and timing of the video, Virginia Tourism said it is "an evergreen piece to showcase the beautiful state of Virginia and to welcome travelers to Virginia" and it launched on Labor Day weekend "to coincide with a high-impact travel weekend."
However, its release also coincides with the lead-up to this year's midterm elections on Nov. 8. Most of the country is holding state legislative elections and there are 36 gubernatorial seats on the ballot. A week after Youngkin shared the "Welcome to Virginia" video in a retweet, he posted a political ad in which he appears promoting Virginia Republican congressional candidate Yesli Vega. According to her website, she is working with POOLHOUSE as well.
While only in office a few months, Youngkin has been spending a lot of time outside of the state he's supposed to be governing.
Many news outlets report that he's actively endorsing Republican politicians running for office in key swing states. So far, he's expressed support for GOP gubernatorial candidates Paul LePage of Maine, who has an extensive history of racist remarks; Kari Lake of Arizona, who has appeared with Nazi sympathizer and QAnon-linked activists; and Tudor Dixon of Michigan, who opposes abortion even in cases of rape because she believes there's "healing through the baby."
These candidates are all part of an alarming trend of election deniers running for governor this year as well.
In preparation to wade into national politics, Youngkin established two political organizations, America's Spirit and Spirit of Virginia (the latter of which paid for Vega's ad mentioned above). Both groups can accept contributions of any size to fund Youngkin's political efforts, which include his campaigning for other GOP candidates, as well as his own self-promotion.
This summer, Youngkin met with Republican megadonors amid hints he's mulling a White House bid. One of his midterm stops will include Nevada, a 2024 early state for presidential candidate nominations.
After the upset in Virginia, many believe Youngkin's win gave the GOP a winning blueprint for 2022 and beyond. Part of his strategy included establishing an early media spend to introduce himself and begin building his brand in a campaign as soon as possible.
That campaign, into which Youngkin put $20 million of his own money, was fueled by a robust media buy including 40 TV videos and hundreds of radio, digital and design advertisements, including bumper stickers in multiple languages. Incidentally, Youngkin is considered one of the nation's richest politicians, with a net worth of $470 million.
"One thing that Youngkin did very smartly was getting started earlier, particularly with media," POOLHOUSE CEO Will Ritter said in an interview with Fox Business last year. "That means if you're running in '22, you need to be thinking how you're going to get your message to people as soon as possible."
Indeed, timing, placement and context are important components to launching a brand.
While the "Welcome to Virginia" video has no associated media buy, it will be seen extensively through state-owned platforms such as Virginia Welcome Centers and the state's nine commercial airports, including major hubs like Dulles International Airport and Reagan National Airport, outside Washington, D.C. Combined, the foot traffic in these areas alone translates to millions of impressions, giving Youngkin unprecedented exposure to a broad, diverse audience made up of travelers from all over the country.
Because the video is intended to be an evergreen piece (meaning relevant for long-term purposes), it has the potential to run during the entire term of Youngkin's office, as well as the time of his campaigning should he throw his hat (or fleece vest) into the ring in pursuit of the GOP presidential nomination. Like Christie's "Stronger Than the Storm" campaign, the "Welcome to Virginia" video portrays Youngkin in a positive, heroic way that not only gets his name out, but bolsters his brand on the national stage.
Given all these factors, as well as continued press about Youngkin's potential political aspirations (which are even making international headlines), it's not implausible to think that the "Welcome to Virginia" video could be playing a role in a much larger agenda: a long game to establish Youngkin as a viable presidential candidate for 2024 or even 2028.
A recent article in Vanity Fair cautions us not to be fooled by the moderate "suburban dad vibe." From traditional Republican to culture warrior, Youngkin has become a public advocate of Trump-backed election deniers, which not only normalizes extremists as credible representatives of this country but poses a serious threat to our democracy.
As a creative professional, it's been horrifying to come to terms with the role branding is playing in our politics. From misleading messaging to polished image-making, the strategies around crafting a politician's brand are getting less transparent, more insidious, and farther from the truth.
I care deeply about my country, my home state of Virginia, and my local community in Richmond, which is why I felt compelled to dig deeper into the "Welcome to Virginia" video.
I don't like feeling that people in the video may not have been aware of Youngkin's involvement (or his political agency), or worse, were used for ulterior motives. I don't want my state to be represented by a polarizing political figure whose brand has been referred to as Trump Light, Trump in a red vest, and Trumpism Without Trump.
And I don't think it's appropriate for what I perceive to be my tax dollars helping a politician to promote himself for his personal ambitions under the guise of a tourism video—particularly a governor actively working to roll back my rights as a woman and instill countless other antiquated policies that seem at odds with the values of many Virginians, as well as the "Virginia is for Lovers" brand.
When Youngkin was elected, the Human Rights Campaign issued a statement that vowed to fight against his regressive agenda: "Glenn Youngkin's anti-equality, anti-choice, racist tactics sought to sow fear and confusion, turning Virginian against Virginian for political gain," said interim president Joni Madison. "Anti-equality extremists will continue to use bigotry to score political points. But we know that history has proven hate-filled electoral strategies ultimately stir the conscience of the nation."
President Joe Biden also had some choice remarks about Youngkin: "Extremism can come in many forms," he said at a grassroots event. "It can come in the rage of a mob driven to assault the Capitol. It can come in a smile and a fleece vest."
Over the years, I've written numerous essays about the power of branding. One of the most successful tactics of brand building is to infiltrate platforms that don't obviously translate as advertising. It's why brands take advantage of product placement in popular movies and series television. The "soft sell" exposure not only increases awareness of a brand, it enables people to develop a deep connection to it in a much more organic, natural way.
In my essay "Canceling the Confederacy," I explain how the United Daughters of the Confederacy found a way to shape the Confederacy brand by promoting the Lost Cause, a biased perspective of U.S. history, through an unassuming medium: school textbooks. It was an attempt at rewriting history, reinforced by the construction of Confederate monuments, and to this day, many still subscribe to its false narrative.
And therein lies the danger.
Branding, in all its nuance and subtlety, can distort our perception of what's real. It can skew or stretch the truth and influence our thoughts on a subliminal level. After all, there's a fine line between the power of persuasion and the art of deception. And when politicians are involved, be assured it's even more unclear.
To clarify, the issue at hand is not about a governor appearing in a state tourism video. It's about Governor Youngkin appearing in a state tourism video produced by his own political agency. It's about the timing of the video's release during the lead-up to midterm elections in which he's actively campaigning for other candidates. And it's about the exposure this video gives Youngkin to millions of people from all over the country amid talks of his own potential presidential run.
Again, is it just a feel-good piece promoting Virginia Tourism? Or did a politician leverage my beloved state's brand for his own personal agenda?
Everyone will draw their own conclusions, but it's my hope that by raising awareness on the role branding plays in our politics, we can better understand the impact it has on our elections and the candidates who are running.
More than anything, I hope this knowledge empowers us all to make informed choices at the ballot box. The preservation of our democracy may very well depend on it.
********************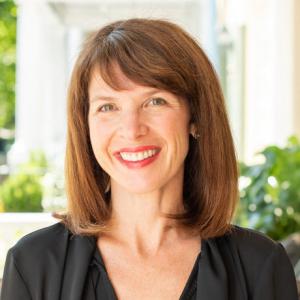 Rachel Scott Everett is co-founder and creative director at EVERGIB, a nomadic creative studio specializing in strategically led advertising and branding. A champion of big ideas and the power of storytelling, Rachel believes creativity can be used as a force for good to improve the world we live in.
********************
The preceding commentary was originally published at Muse by Clio and is republished by permission.