Prominent LGBT activist to run for Chile congress
Luis Larraín co-founded Fundación Iguales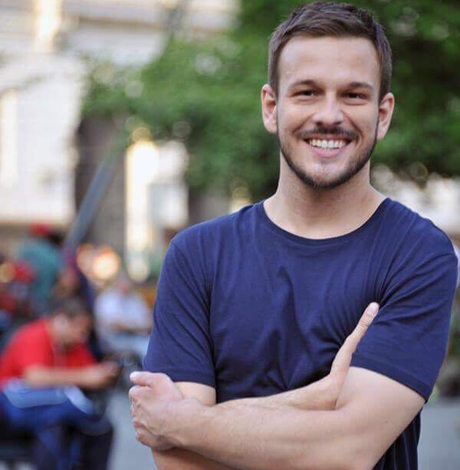 A prominent LGBT rights advocate in Chile has announced he is running for a seat in the country's congress.
Luis Larraín, who is the co-founder and former president of Fundación Iguales, declared his candidacy for the Chilean House of Deputies in an interview that La Tercera, a Chilean newspaper, published on March 12.
Larraín, 36, is a member of Ciudadanos, a centrist party that former Finance Minister Andrés Velasco founded in 2013. Larraín would represent the Providencia, Ñuñoa, Macul, San Joaquín and La Granja areas of the Chilean capital of Santiago if he is elected.
"We are in a moment in which people are very suspicious of politics," Larraín told La Tercera.
Larraín was among the 30 LGBT rights advocates from around the world who attended the Human Rights Campaign's inaugural Global Innovative Advocacy Summit that took place last spring in D.C. He formally stepped down from Fundación Iguales last month.
"We congratulate and wish only the best to our founder and ex-president, Luis Larraín Stieb, in his quest to represent the citizens of the communes of Providencia, Ñuñoa, Santiago, San Joaquín, Macul and La Granja in the House of Deputies," said Fundación Iguales in a statement that it released after Larraín announced his candidacy. "We know that he is doing it from a great tradition of public service that we know and we have no doubt that he will continue to contribute to the transformations that the country needs."
Claudio Arriagada, who was the mayor of La Granja from 1992-2002, in 2013 became the first openly gay person elected to the Chilean congress when he won a seat in the House of Deputies. Rolando Jiménez, president of the Movement for Homosexual Integration and Liberation, another Chilean LGBT advocacy group, lost his bid to represent the Santiago suburb of Conchalí in the same legislative chamber.
Providencia Municipal Councilmember Jaime Parada in 2012 became the first openly gay candidate elected in Chile.
Zuliana Araya, a transgender activist, had legally changed her name when she won re-election to the Valparaíso City Council in 2012. Alejandra González won re-election to the Lampa Municipal Council outside of Santiago last year.
Larraín: We must be in congress
The country's civil unions law took effect in October 2015.
The Movement for Homosexual Integration and Liberation, another Chilean LGBT advocacy group, in 2012 filed a lawsuit with the Inter-American Commission on Human Rights on behalf of three same-sex couples who are seeking marriage rights in the country.
President Michelle Bachelet in 2015 formally ended its opposition to marriage rights for same-sex couples. She has also pledged to introduce a marriage bill in congress before June 30.
A recent poll indicates 64 percent of Chileans support the issue.
The Chilean Senate's Human Rights Commission last August approved a Bachelet-backed bill that would allow trans Chileans to legally change their name and gender without surgery or a court order. Further legislative progress on the measure and efforts to extend marriage rights to same-sex couples in Chile remains slow.
Larraín told the Blade on March 16 during a telephone interview from Santiago that having another openly gay person in congress can spur further debate on marriage and the trans rights bill. He added he can also use his experience as the former president of Fundación Iguales to advance these issues.
"It is not only important to have alliances in Congress," said Larraín. "We must be in congress."
National elections will take place on Nov. 19. A runoff will take place on Dec. 17 if none of the presidential candidates receive a majority of votes in the first round.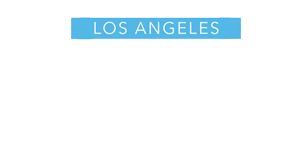 India Supreme Court chief justice seen as LGBTQ ally
Chandrachud has been expressing his observations and opinions on the issue of LGBTQ rights in India, even when he was not the chief justice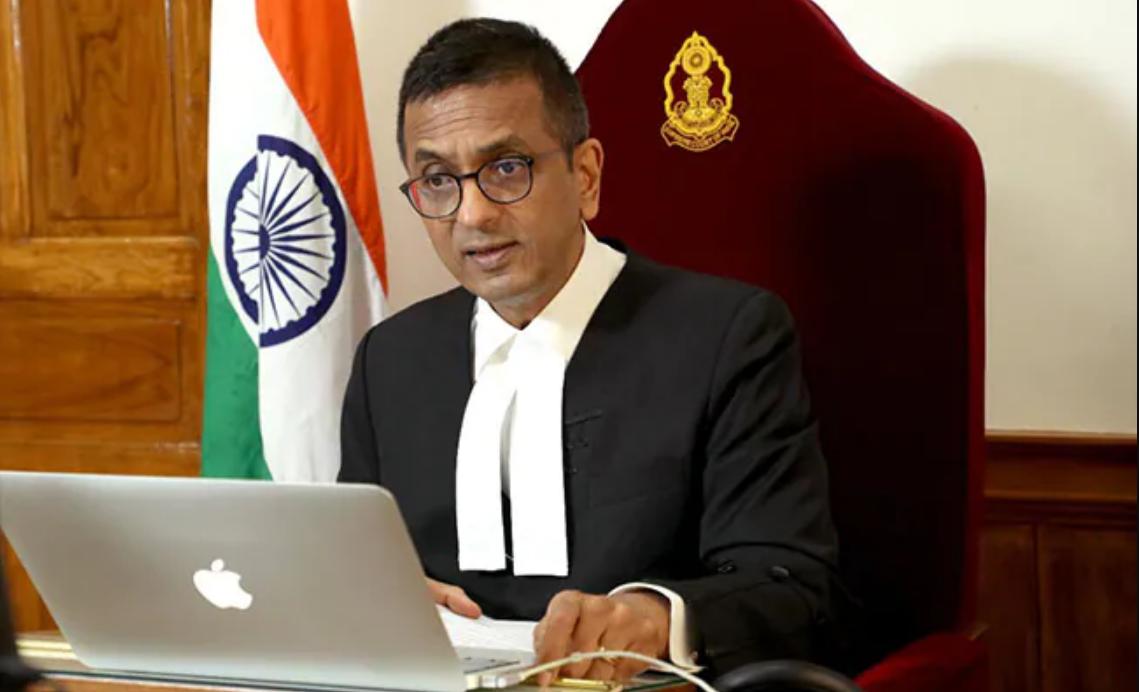 NEW DELHI – The struggle for equality in the world's biggest democracy took a giant step forward in 2018 with the decriminalization of homosexuality, but the fight is not over.
Though homosexuality is now decriminalized in India, same-sex marriage is still not legalized. In other words, same-sex couples can love but cannot marry. The pain in the community is visible. Since same-sex marriage is not legally recognized, it affects a spectrum of rights available to heterosexual couples that include the transfer of property and access to medical facilities.
Several marriage equality cases have been filed in the Delhi High Court and in other courts across the country.
Two petitions filed by gay couples came to the India's Supreme Court on Nov. 25 asking for recognition of same-sex marriage under the Special Marriage Act, 1954. A bench led by the new Chief Justice D. Y. Chandrachud issued a notice to the federal government and the attorney general and posted the matter for further hearing after four weeks.
Life Insurance Corporation of India (LIC), a public sector insurance company under India's Finance Ministry, last month appeared to recognize a same-sex couple who lives in Kolkata. The arrival of the Supreme Court's new chief justice is an additional ray of hope for the country's LGBTQ and intersex community.
On many occasions, Chandrachud has signaled his support for the community. For instance, while speaking at the British High Commission in New Delhi, the Indian capital, on Aug. 31, Chandrachud said that decriminalization of homosexuality alone cannot achieve equality, and it must extend to "all spheres of life," including home, workplace, and public places.
Chandrachud has been expressing his observations and opinions on the issue of LGBTQ rights in India, even when he was not the chief justice but a Supreme Court judge. Chandrachud, while speaking at the British High Commission event, which focused on the future of the country's LGBTQ and intersex rights movement, said society owes a debt of gratitude to every individual who formed and continues to form a part of the struggle for equality.
"Perhaps, we need a little more than love," highlighted Chandrachud at the New Delhi event while calling for structural change in society to let the LGBTQ community live a life of autonomy and dignity.
The Supreme Court in 2018 struck down the law decriminalizing homosexuality. Chandrachud was on the Supreme Court in 2018 when it decriminalized homosexuality between consenting adults and recognized sexual autonomy as a basic right of individuals.
"While the decision in Navtej was momentous, we have a long way to go. The Beatles famously sang 'All you need is love, love; Love is all you need.' At the risk of ruffling the feathers of music aficionados everywhere, I take the liberty to disagree with them and say – perhaps, we need a little more than love," highlighted Chandrachud. "At the heart of personal liberty lies the freedom to choose who we are, to love whom we will, and to live a life that is true to our most authentic selves, not only without the fear of persecution but in full-hearted joy and as equal citizens of this country."
Navtej Singh Johar v. Union of India was the historical judgment that struck down the criminalization of homosexuality in India.
"The accomplishment of this simple yet crucial task would breathe life into the decision in Navtej," said Chandrachud. "It is not merely the black letter of the law that these changes must take place in, but in the heart and soul of every Indian. Heteronormativity — in every sense of the word — must give way to a plurality of thought and of existence."
Chandrachud in August said that justice can quickly be undone if people do not continue with the right discourse to safeguard the interests of marginalized groups. Chandrachud also highlighted in the same event that the decriminalization of homosexuality is not sufficient for members of the LGBTQ community to realize their rights. He was referring to the withdrawal of an advertisement of Karva Chauth featuring same-sex couples.
Karva Chauth is the Indian festival celebrated by Hindus in northern India in which wives keep a day-long fast for their husbands and perform rituals for the long life and well-being of their husbands.
The advertisement showed female couples celebrating Karva Chauth, and faced backlash over the internet and immediately firm withdrew it. Meanwhile, the marriage equality case the Supreme Court heard on Nov. 25 and Chandrachud's position as chief justice has brought renewed hope among LGBTQ and intersex activists and the broader community.
"It is heartening that D.Y Chandrachud was recently appointed as the Chief Justice of India. His opinions on abortion, privacy, women's entry into the Sabarimala temple, adultery, and gay rights (to name a few) have been progressive and brought about much-needed change," said Kanav Narayan Sahgal, communications manager at Nyaaya, Vidhi Center for Legal Policy. "With an uncooperative central government, and a largely conservative society, the ball is now in the hands of the Supreme Court."
Ankush Kumar is a freelance reporter who has covered many stories for Washington and Los Angeles Blades from Iran, India and Singapore. He recently reported for the Daily Beast. He can be reached at [email protected]. He is on Twitter at @mohitkopinion.