Meet the non-binary star of Dan Levy's 'The Big Brunch'
"That show, my castmates, the whole experience changed my life. I feel confident again. I got sober" – Catie Randazzo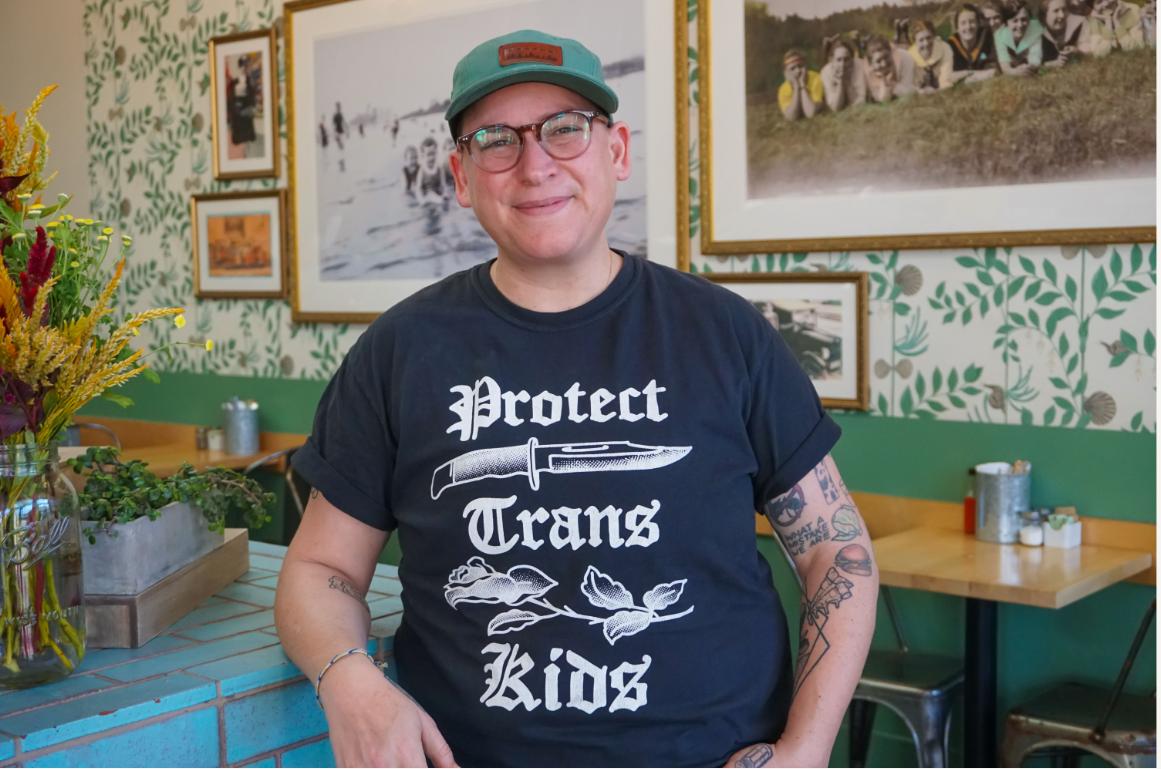 By Evan Caplan | WASHINGTON -Just as a meal is more than a sum of its ingredients, restaurants are more than just furniture, fire, and food.
For Catie Randazzo, working in restaurants was "the first place that I felt I could be my true authentic queer self. Randazzo, who uses they/them pronouns, went from staffing the local Dairy Queen in Columbus, Ohio at 16 to starring in HBO's recent "The Big Brunch," hosted by Dan Levy (it aired in November). Randazzo, who now calls Los Angeles home, has taken the spotlight in stride: a chef, leader, and role model in equal parts.
Randazzo, who began in the service industry in several chain restaurants, says that "growing up in a Pentecostal household, it's where I finally felt free. The chains provided consistency, efficiency, and the meaning of a restaurant family." After graduating from culinary school, they worked in Portland and New York City before returning home to Columbus to open their own food truck.
"I moved home in 2013 to open my first solo venture, a food truck called Challah! that did riffs on classic Jewish street food. I fell in love with Jewish food and culture while living in New York," they say. "I wanted to celebrate it. It is still an influence in my cooking today, and it always will be. It's kind of funny though, former Pentecostal, a queer kid, does Jewish food, but it works."
Randazzo then opened and gained acclaim for their first brick and mortar restaurant, Ambrose and Eve, a modern American restaurant. It closed in 2020 due to complications from the pandemic. Yet it was there at Ambrose and Eve that Randazzo earned the titles Best Chef 2019 and 2020 from The Columbus Underground, Best New Restaurant 2019 from Columbus Monthly, and recognition from the New York Times and Chicago Tribune. Randazzo was being seen for cooking prowess, and leadership outside the kitchen.
"Ambrose was magical. I was able to create a safe space for my staff, where they could be themselves, and insert their ideas to grow as bartenders, cooks, and servers," Randazzo notes.
As the pandemic shuttered restaurants everywhere in 2020, Catie became a trusted fixture in Columbus, lending support to local nonprofits including Star House, a drop-in center for displaced youth; and helped establish Service!, alongside other local chefs focused on feeding and supporting service industry staff. Randazzo also volunteered mentoring queer children who wanted to become chefs, and at youth drop-in shelters.
When a friend sent Randazzo a note about applying for "The Big Brunch," "I was still mentally recovering from the loss of my restaurant. But the more I read about the premise of the show, the more I thought I should apply. I also had only been out as non-binary for a few months and was nervous to put myself out there like that. Also, it's Dan Fucking Levy. Like, come on."
On "The Big Brunch," 10 chefs from diverse backgrounds fought to win $300,000 from the judges: Levy, chef Sohla El-Waylly and restaurateur Will Guidara. Through the show, Randazzo dug deep, and made major life changes – moving to Los Angeles and taking up the mantle as executive chef of Huckleberry Bakery & Café in Santa Monica.
"That show, my castmates, the whole experience changed my life. I feel confident again. I got sober. I found a new version of myself that I am in love with. I met a girl. I moved to LA. I got a fucking kick-ass job doing what I love. I had been lost for so long, and it feels like I am home. I hope that through the show, people can hear my story, and it may help and guide them to stand up, speak out, and be themselves."
Today in LA, diners at Huckleberry can get a taste of how Randazzo sparkled in The Big Brunch – their signature approach to unique, seasonally inspired food, and their penchant for telling stories through nostalgia. A couple dish highlights: a veggie quiche from the farmer's market, and cereal milk pancakes inspired by weekend breakfasts made by their father.
Randazzo promises to continue their trajectory. "I think my work supports the need for queer safe spaces just by being visible. Sometimes, just having someone see you can make all the difference."
********************************************************************************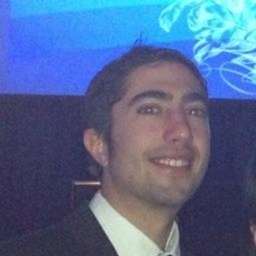 Evan Caplan is a freelance writer, editor, and eater, in the food, restaurant, hospitality, and travel spaces, focusing on where culture and cuisine collide.
LA's comeback, a lesbian community leader has a starring role
There's a sense of relief and excitement as LA starts to reopen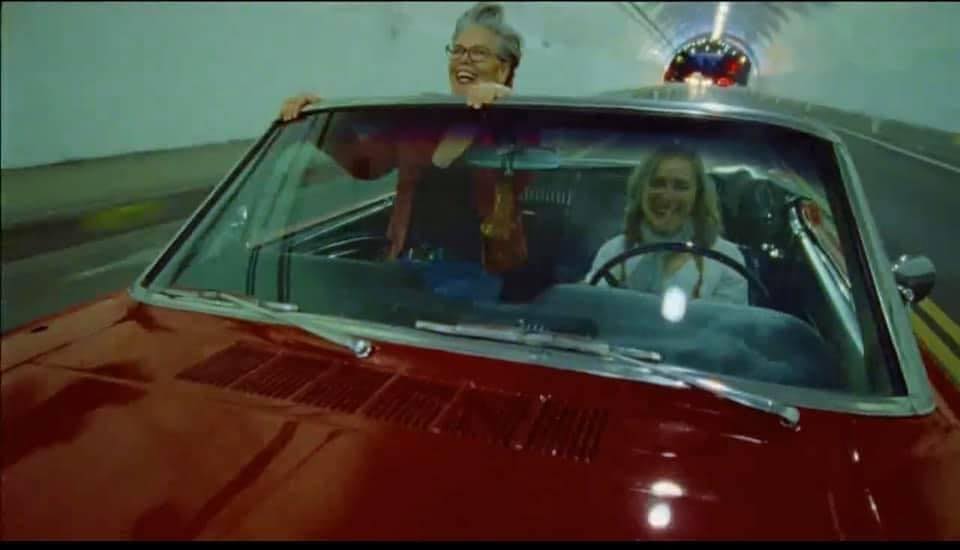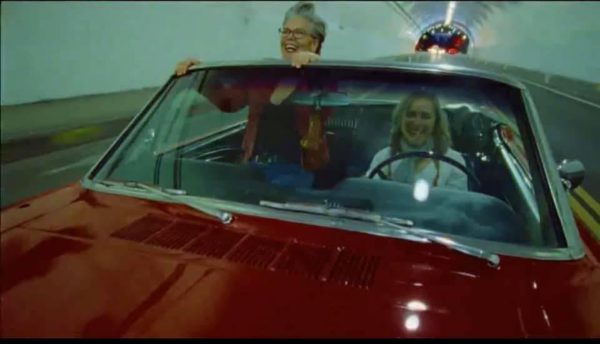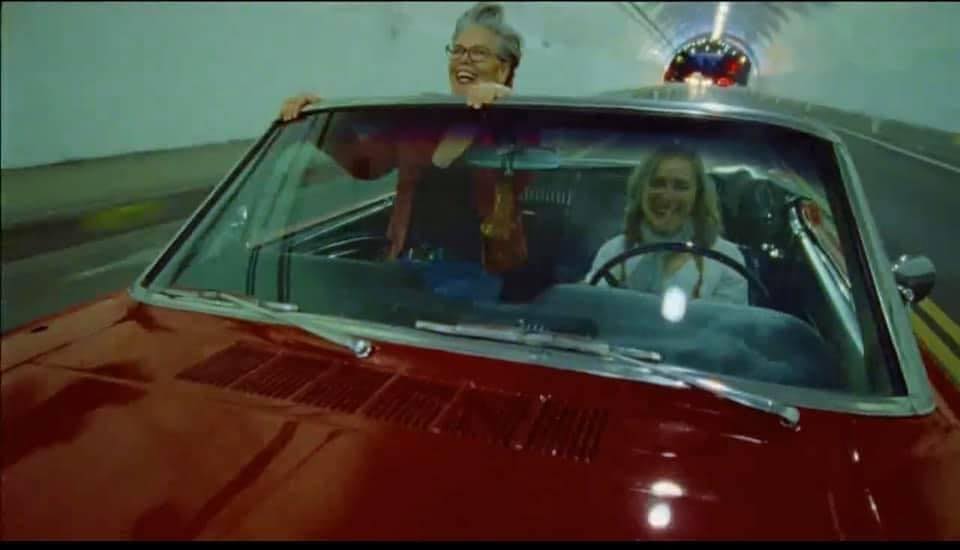 LOS ANGELES – Nearly thirteen long months have passed since the coronavirus pandemic first gripped the greater Los Angeles region as well as the rest of the Golden State.
However, now with the Los Angeles County Department of Public Health reporting that its Health Metrics data continues to reflect reduced transmission of COVID-19 in the County and test positivity remains at the lowest levels of the pandemic- coupled with 53% of the population getting vaccinated, there's a sense of relief and excitement as LA starts to reopen.
Having a role in that reopening literally is Madonna Cacciatore and her spouse Robin McWilliams who are part of an ensemble cast in the recently released Discover Los Angeles dot com television commercial celebrating the sights, sounds, places, and destinations in LA.
Cacciatore, a transplant from the Lone Star State of Texas, in addition to being an actor is also Vice President of the Board of Directors at L-Project Los Angeles, the former Executive Director at Christopher Street West/LA Pride, and the former Director of Special Events at Los Angeles LGBT Center.
McWilliams is the owner and CEO of MadCatch Entertainment, a management company representing some of the most amazing theatrically trained actors, singers and writers in the Los Angeles, and NY area.
WATCH: