Spoonfed | Bar Joe is a whole heap of loving goodness
A new genre of food: SoCal comfort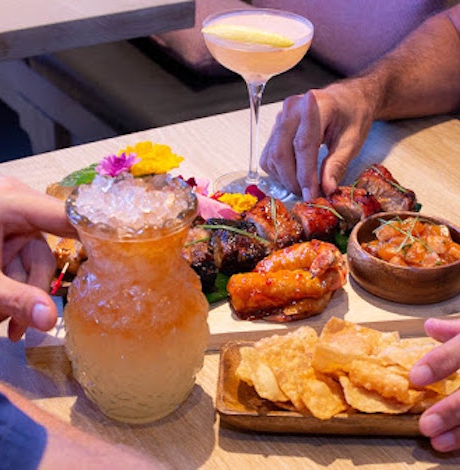 If you're looking for a cozy place to hang out for hours that makes you feel at home, check out Hollywood's Spoonfed Bistro. The gay owner, Sean Loeffel, is as warm as his restaurant, welcoming guests to try a multitude of delicious dishes for breakfast, lunch and dinner, that will make you want to return, again and again!

"Our cooking style is healthy Southern California cooking with a Midwest comfort food twist," Loeffel says."The idea of starting this restaurant has been brewing since I was very young and fresh out of college, but more seriously, at the beginning of 2016. I had a muse which was an old service station, and I fanatisized about turning it into a restaurant. Eventually, that place changed, grew, transformed and became Spoonfed."
A native of Chicago, Loeffel grew up in a big family, which is reflected in his cooking.
"As the ninth of 10 children, everyone took care of each other and cooking was always a family affair, involving all the children and gathering around a dinner table. It was passionate, messy, and filled with creativity," he acknowledged.

After graduating from Southern Illinois University, Loeffel began in the hospitality industry early, first as a waiter at the Ritz Carlton and subsequently working his way up the ranks at the Four Seasons for 17 years, where he honed his knowledge of cuisine and service as the Food and Beverage Director, working with top chefs in Chicago, Seattle, Hawaii and Los Angeles.

The experience of working with the founder and creator of the Four Seasons Hotel, Isadore Sharp, impressed upon Loeffel the importance and necessity of creating the ultimate experience for guests, and inspired him to continue to learn, grow and be of service to the guests, staff and community.
Whether you are eating indoors or outdoors, during the day or at night, you will love the restaurant's comfortable design. Counter service at the bar allows for guests to move quickly through their day. Alternatively, you can relax on their 3,400 square feet patio, a lovely green oasis of flowering plants and fountains.
Menu Highlights
A quaint hotspot, celebrities such as LL Cool J, the cast from "Grey's Anatomy," Kobe Bryant, Anne Heche, have all been spotted here. The restaurant serves a few different menus all day, and Loeffel has lovely recommendations for each meal.
"For breakfast, I really like the steak and eggs, Apollo breakfast, blueberry orange ginger-ale cakes and our avocado toast. That's one of my favorites!" Loeffel suggests.
Opening at 7 a.m. daily, Spoonfed features a coffee/espresso menu in keeping with the burgeoning Los Angeles coffee scene. Other breakfast items include the breakfast tacos, peanut butter French toast and chia seed parfait.
For lunch, brunch or dinner, Loeffel loves the Taylor Street Italian beef sandwich, Spoonfed burger with crinkle fries and Jaeger schnitzel
Spoonfed's chopped salad, flat bread pizzas, harvest bowl, tuna melt, house-made chicken soup and a daily rotating selection of 13 salads. All menus include a selection of vegetarian and vegan items as well as gluten-free options.
If you are winding down your evening, you can check out's Spoonfed Bar Joe, which features tasty bites, a selection of innovative custom craft cocktails as well as classic drinks.
"I love my families' paddock cottages clam dip, our Wisconsin cheese curds with honey mustard, salmon tartare and Cook County flatbread," Loeffel enthused.
Spoonfed also has an impressive bakery too, where you can purchase a variety of yummy items. Guests can indulge in a large selection of breakfast pastries, freshly baked daily.
Then there's dessert! While the restaurant has a huge selection of pies, assorted cookies, tarts and cupcakes, Loeffel adores their house-made bread pudding.
"But my absolutely ultimate favorite is my mom's recipe, chocolate buttermilk cake," he quipped.
The restaurant also sells numerous retail products including chocolates, flavored popcorn, sweets and a vast array of confections, a fun happy hour and free events ongoingly happening at the venue.
Blade Tips
In this crazy cold (for us, at least) weather, check out their delicious oat milk, guaranteed to warm you up on cool nights!
While you are at the restaurant say hi to Loeffel and his chef, they make a fantastic roasted tomato soup!
LA's comeback, a lesbian community leader has a starring role
There's a sense of relief and excitement as LA starts to reopen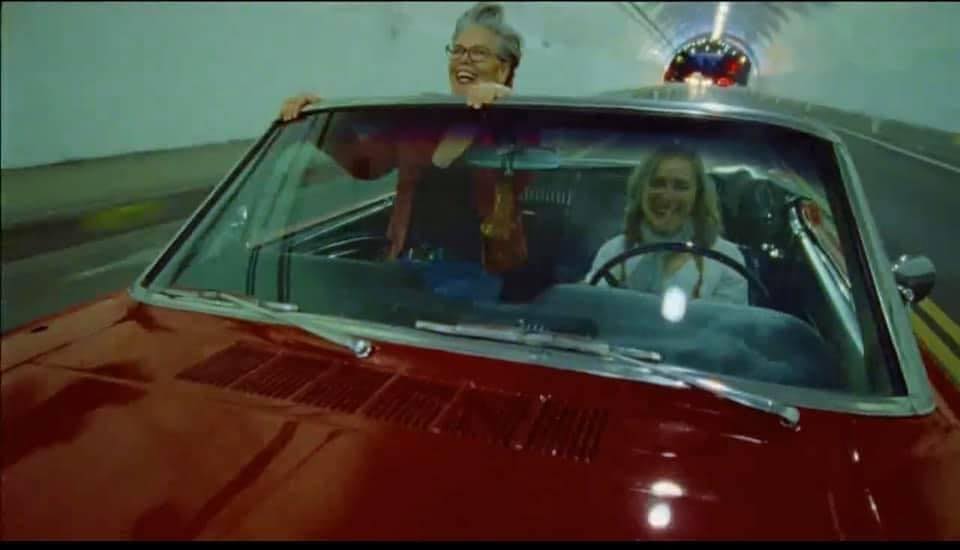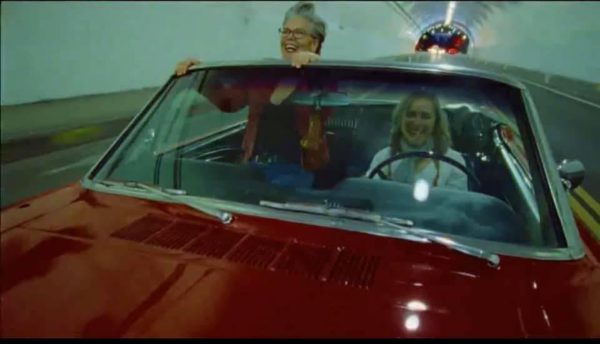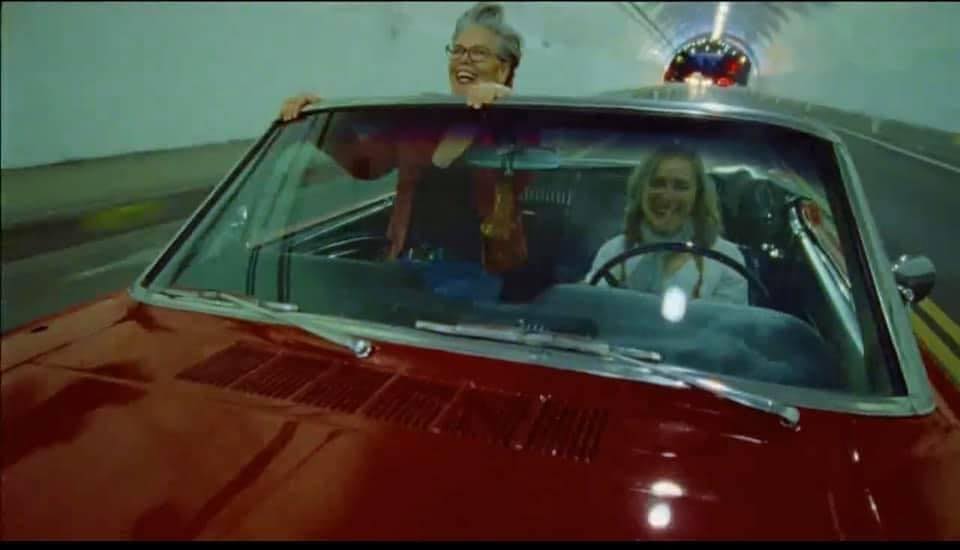 LOS ANGELES – Nearly thirteen long months have passed since the coronavirus pandemic first gripped the greater Los Angeles region as well as the rest of the Golden State.
However, now with the Los Angeles County Department of Public Health reporting that its Health Metrics data continues to reflect reduced transmission of COVID-19 in the County and test positivity remains at the lowest levels of the pandemic- coupled with 53% of the population getting vaccinated, there's a sense of relief and excitement as LA starts to reopen.
Having a role in that reopening literally is Madonna Cacciatore and her spouse Robin McWilliams who are part of an ensemble cast in the recently released Discover Los Angeles dot com television commercial celebrating the sights, sounds, places, and destinations in LA.
Cacciatore, a transplant from the Lone Star State of Texas, in addition to being an actor is also Vice President of the Board of Directors at L-Project Los Angeles, the former Executive Director at Christopher Street West/LA Pride, and the former Director of Special Events at Los Angeles LGBT Center.
McWilliams is the owner and CEO of MadCatch Entertainment, a management company representing some of the most amazing theatrically trained actors, singers and writers in the Los Angeles, and NY area.
WATCH: