LA's comeback, a lesbian community leader has a starring role
There's a sense of relief and excitement as LA starts to reopen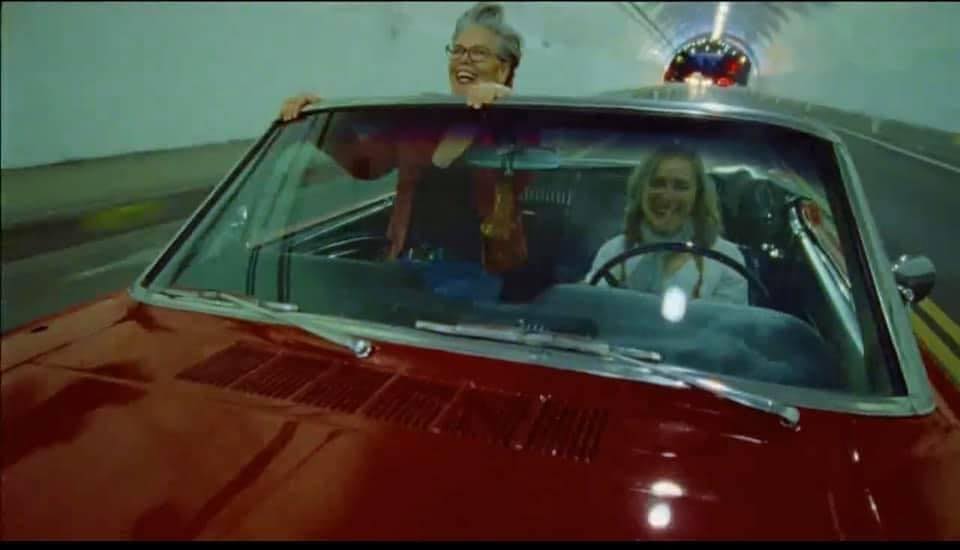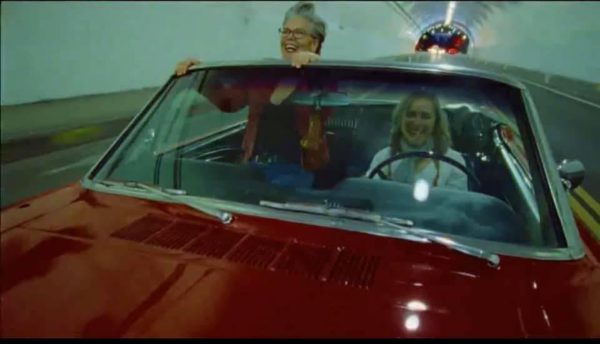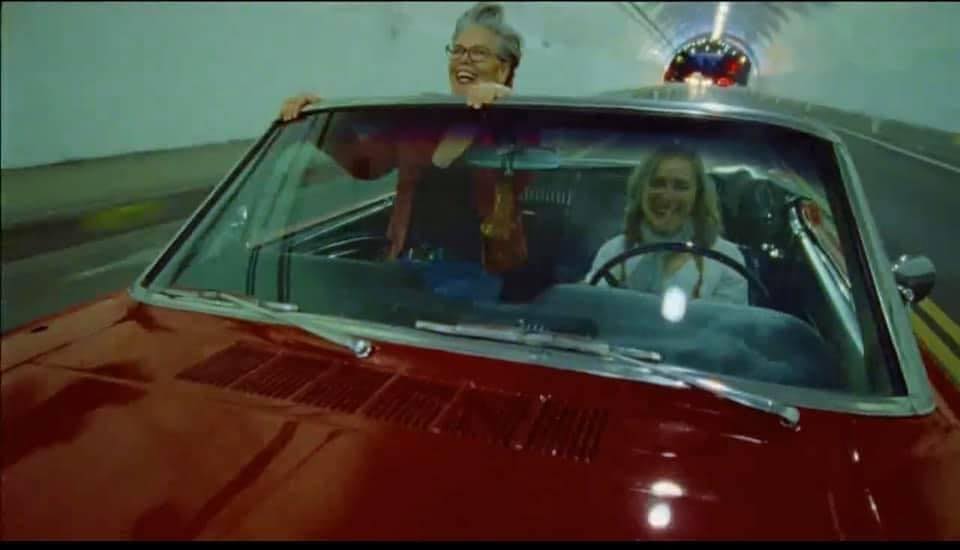 LOS ANGELES – Nearly thirteen long months have passed since the coronavirus pandemic first gripped the greater Los Angeles region as well as the rest of the Golden State.
However, now with the Los Angeles County Department of Public Health reporting that its Health Metrics data continues to reflect reduced transmission of COVID-19 in the County and test positivity remains at the lowest levels of the pandemic- coupled with 53% of the population getting vaccinated, there's a sense of relief and excitement as LA starts to reopen.
Having a role in that reopening literally is Madonna Cacciatore and her spouse Robin McWilliams who are part of an ensemble cast in the recently released Discover Los Angeles dot com television commercial celebrating the sights, sounds, places, and destinations in LA.
Cacciatore, a transplant from the Lone Star State of Texas, in addition to being an actor is also Vice President of the Board of Directors at L-Project Los Angeles, the former Executive Director at Christopher Street West/LA Pride, and the former Director of Special Events at Los Angeles LGBT Center.
McWilliams is the owner and CEO of MadCatch Entertainment, a management company representing some of the most amazing theatrically trained actors, singers and writers in the Los Angeles, and NY area.
WATCH:
Business slowly resumes in West Hollywood
Halting steps toward new normal amid pandemic and protest panic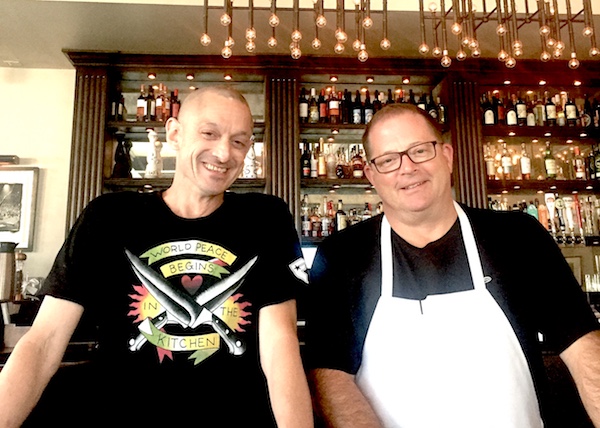 After a nearly 3 month pause, Los Angeles allows businesses to reopen and owners are hopeful crowds will return. (Photo provided by City of West Hollywood)
Feeling the pressure of an ailing economy, West Hollywood businesses are anxious to finally re-open, after several weeks of closures. Amid new safety rules, the long term effects of the Covid-19 pandemic and recent civil unrest have resulted in a mix of fear and uncertainty within the community,
"I am excited for our businesses but worried for them as well," acknowledged Genevieve Morrill, president and CEO of the West Hollywood Chamber of Commerce. "While it almost feels impossible to move forward without fear of the pandemic or fear of looters, many are."
Morrill is concerned that Weho establishments are able to manage all the necessary protocol to keep employees and the public safe, and at the same time, break even and not take more losses.
"Nevertheless, I am happy that many companies can begin to generate revenue.
They were shut down for months, only to reopen one day and close again due to threats of vandalism," she noted.
"The marches and protests are needed and our business are supportive of the Black Lives Matter movement and want to be involved. But they are also stretched to the max – they need immediate relief."
Morrill is hopeful about more jobs coming to the area.
"Some businesses have received PPP loans allowing them to rehire. With the recent amendment to the PPP loan policy, this has been a much needed adjustment to allow rehiring to happen," she claimed.
Weho Bars, Restaurants, Jobs
West Hollywood restaurants and bars are opening with cautious optimism, warns hospitality recruiter Wendy Tuttle.
"They will be assessing the demand and hiring/bringing back staff appropriately. Most are chomping at the bit to get back to work. There are others that may have underlying health issues or live with family members that might be hesitant to return out of fear of contracting Covid-19."
Tuttle's clients are "anxiously waiting" receiving those calls to come back to work.
"My people want to hear 'we're open. We have all the plans in place to keep you and guests safe.' so that they can get back to work, doing what they love—creating great food, while offering an amazing experience with friends, family and community."
Restaurants like Conservatory are looking at fully opening their venues, with a full food and beverage menu, servers, a host/hostess.
"Conservatory is excited about opening up to the community again, and are taking every measure to ensure safety for our employees and guests," said owner Paul Kalt.
Kait feels "lucky" that the restaurant's street-side cafe with a pick up window has been open.
"That has allowed guests to enjoy keeping their daily routines for coffee, cocktails and food, take out and delivery. While we have very much missed our full restaurant capabilities, we have been able to maintain continued service and as much of a sense of normalcy as possible, during these unprecedented times."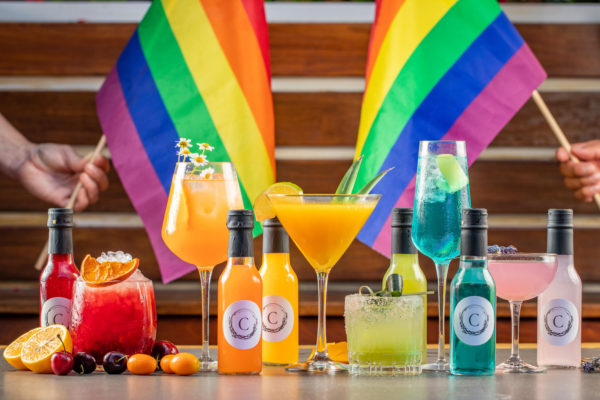 For Pride Month, Conservatory have created specialty cocktails for the month of June. For their For The Love Wins package—all six cocktails offered in a package for $70– a percentage of proceeds will be donated to the Human Rights Campaign.
George Figares, general manager at Fiesta Cantina Weho is equally thrilled to be back. 'WeHo has been dark for too long and we are happy to bring back Fiesta to WeHo!" They offer a 4-8 PM happy hour everyday.
Making sure guests feel comfortable is Figares' number one priority.
"First and foremost, public safety is our top priority. Keeping everyone safe throughout our reopening is essential. We want everyone to come out and enjoy the community, but in a way that does not encourage the spread of the pandemic."
He continued: "We are hopeful that with following the strict guidelines set by the State and County Health departments that we will be able to operate in a way that is safe for our employees and guests."
Many bars in West Hollywood have found a way to open, serving food and observing social distancing rules. Rocco's, The Abbey, Beaches, Fiesta Cantina and others have reopened with social distancing rules in place and food as the centerpiece.
David Cooley recently told the Los Angeles Blade, "We scan everyone's temperature, require masks and have social distance table rules in place," he said.
On a recent mid-day walk through WeHo, every bar we visited was strictly imposing the new rules, too. But the crowds are huge. At least one such business has been cited for being over-capacity since implementation of the new reduced census rules.
Weho Stores
"RJ Holguin, director of marketing and outreach at My 12 Step Store, has mixed feelings about Weho businesses reopening.
"I'm in favor but I think it's best to move forward with great caution. People are so anxious to be out that they are willing to take a risk," Holguin said.
The store has remained open online and that has been Holguin's saving grace.
"We are now open for instore purchase with all the guidelines, but still recommend people to order online and pick up or use our curbside service. It's very challenging to maintain in store shopping with the regulations and operate with less employees."
Last summer, the store was expanded, to offer a better shopping experience.
"In order to meet our expectations, we needed to increase our in store sales by 30% which we started to, during the holiday season. But by the end of March, we were losing 100% of our in store sales due to the shutdown, which has been a huge financial hit," said Holguin.
While it has been "a year of lemons," Holguin has constantly found ways to make a joyful lemonade.
"We have provided a weekly post to our blog on the emotional effects on 12-step recovery, and offered free meeting chips to newcomers in the area. Our Facebook page has constant updates on our outreach program," he said proudly.
During the Black Lives Matters protests, Holguin and his team painted support graffiti on their store. Protesters stopped to take pictures and offered words of support.
West Hollywood dogs haven't yet gotten the green light to be able to play together but grooming services are available in day cares like Dog-E-Den.
"We miss our staff, our customers and the dogs who we have come to know and love to care for," said owner Gene Barash.
The pandemic made it impossible to operate for about two months and Barash had to fully close the store. "We began reopening with reduced days/hours, but then the protests required us to close down for a few days. Thankfully, they have been very peaceful after the first few days, so we reopened again yesterday. We have a pretty high level of confidence that the protests won't have a disruptive impact on our business."
Over the past 3 months, Barash has received a lot of calls and emails from customers letting them know that they are looking forward to the daycare reopening and can't wait to be able to bring their dogs in again.
"We are really appreciative of their support and encouragement and consider ourselves lucky to have such positivity coming from our community, especially in these incredibly challenging times."
Gyms have not yet been able to open, but Brendon Ayanbadejo, President of Fitness at West Coast Fitness, the franchisee of Orangetheory Fitness, has been hard at work getting his studios ready.
"We can't wait to open our Weho studio and the rest of our locations across California. The health and safety of our team and members is always our number one priority. We also know that health, fitness, physical activity and community are vital for a healthy immune system and mental health. So we feel excited and ready to get people back doing what they love once we get the green light."
The state of CA announced last week guidelines of a state re-opening date of 6/12 for gyms and fitness studios.
"However, the county decides when we will be allowed to open, based on their assessment of health, risk, etc." he explained. "We are digesting the state guidelines and waiting to hear from county health and govt representatives on specific dates when we will be allowed to open each studio."
Economically having their business closed has of course been a challenge, stated . Ayanbadejo. "But, we are in the same boat as so many others. Beyond any economic impact the pandemic and especially here in our home of Los Angeles the protests in support of Black Lives Matter have elevated our community and opened our collective eyes to the role and responsibility we need to play.
Avelo Airlines takes off
Avelo Airlines is the longtime work of seasoned airline executive Andrew Levy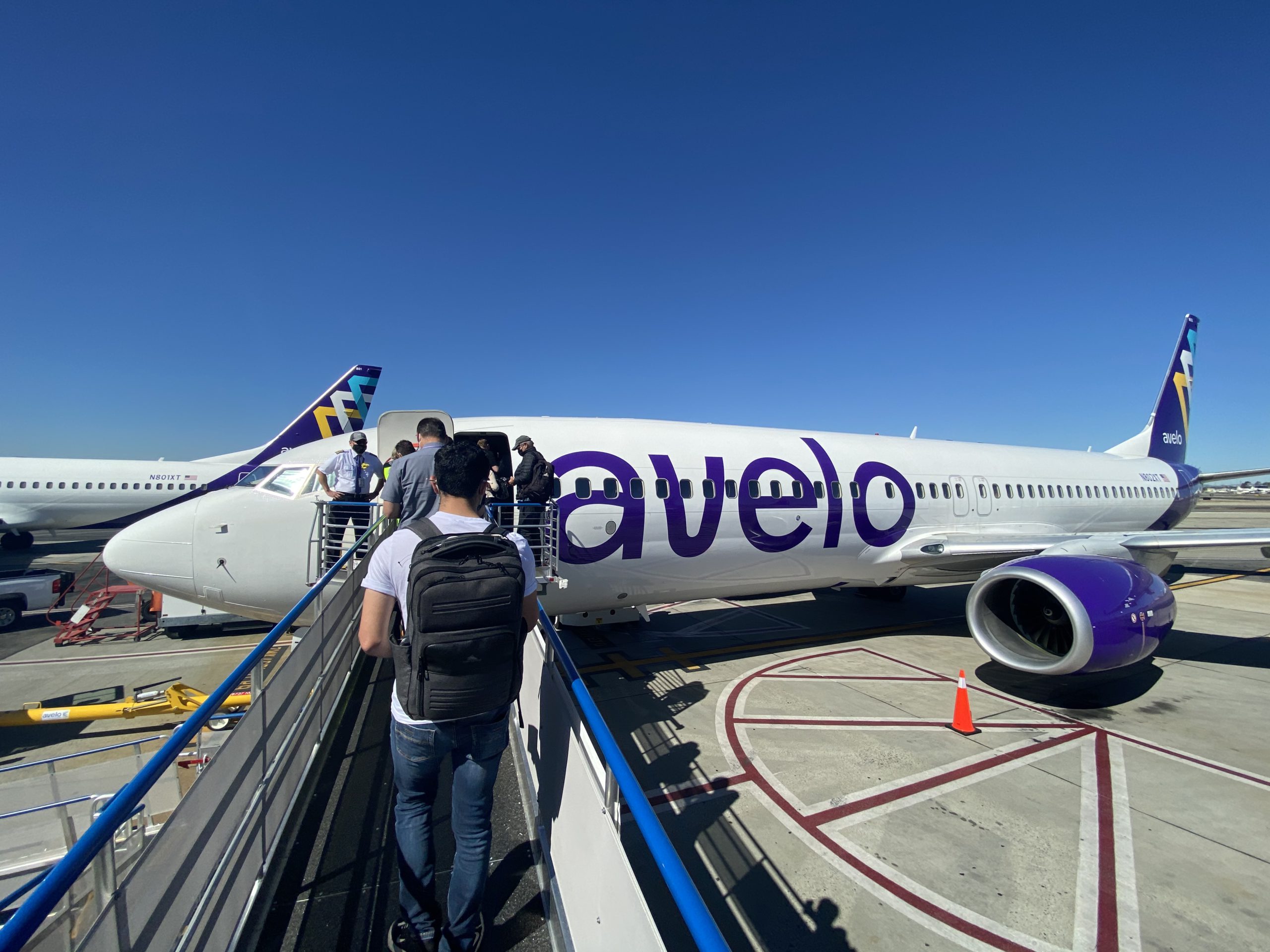 BURBANK – Avelo Airlines is cleared and ready for take off. For the first time in 15 years, a new regional American airline is taking its inaugural flight.
Based out of Burbank, and flying to 11 local airports, Avelo is here to take travelers to national parks, wine regions and cultural hubs including Sonoma County, Salt Lake City, Phoenix and Yellowstone.
But the standout element of the new airline might be ridiculously low ticket prices, with the starting cost for a ticket only $19. Avelo is the country's hot new ultra-low-cost-carrier.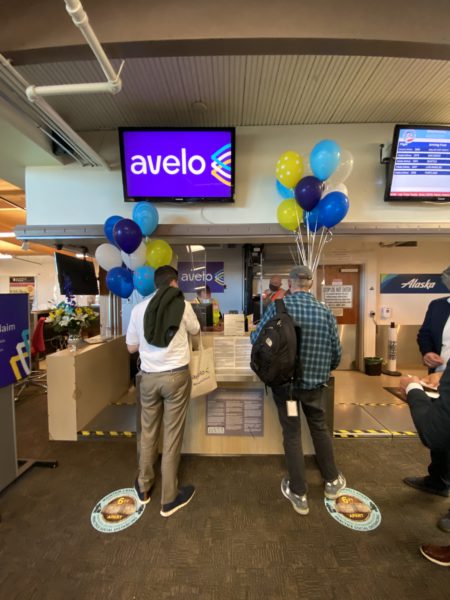 On the morning of Wednesday, April 28th, Avelo lifted off for its very first flight to Sonoma County Airport. It was a well-picked hub, selected to showcase the best of Northern California: lush green landscapes and expertly made wine.
Avelo Airlines is the longtime work of seasoned airline executive Andrew Levy, whose resume includes CFO of United Airlines and co-founder and president of Allegiant Air. Put together, CEO Andrew Levy and his team have over 200 years of airline experience.
In his speech at the ribbon cutting, Levy said "Avelo's purpose is to inspire travel. Today we begin the process to make [traveling] easy, convenient and affordable." He also described the company as having a "soul of service", highlighting customer care as Avelo's backbone.
The upbeat flight staff was decked out in colorful boutonnieres as they welcomed executives, investors, press, and airplane nerds onto the plane.
The mood was celebratory throughout the flight, with speeches and toasts from Levy and his colleagues all commemorating the project, almost decades in the making.
Throughout the many years of development almost every detail about the new company has been kept tightly under wraps. Executives beamed and shook hands in congratulations, while airplane bloggers reveled in the new details – examining tray tables, leg room and how the seats recline.
Burbank Airport holds an almost cult status in both Los Angeles and in the airline industry. It's small, uncrowded and laid back, while most big city airports can be described as anxiety inducing with lines to rival Disneyland.
At Burbank passengers can get through security in 15 minutes, often less. As a company, Avelo's personality seems to match that of Burbank – it seeks to make air travel an easygoing commodity, and do it all at affordable prices.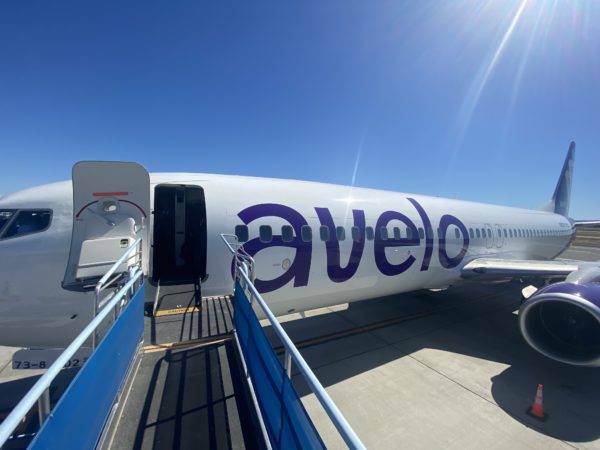 Kipenzi Chidinma built a luxury brand and found fortitude amid pandemic
From Tragedy To Triumph
As much as grief can tear up our soul, it can also create pure magic. Such was the case for American born, Bahamian and Turks and Caicos islander  accessory designer Kipenzi Chidinma. Her line, LINĒIJ™, became a great source of comfort for her, soon after the passing of her mama, Hurumia in December of 2019. "My mama was always such a support in my life," she said wistfully. I truly feel blessed–mom was so nurturing toward me."
Kipenzi had been working hard on her range of luxury sustainably sourced attaché/laptop cases, portfolios, backpacks, weekender bags, and unisex branded items, often asking her mama for guidance. Facing the loss of her mother and creative muse – Kipenzi had to dig deep to continue the work she started despite her loss. "My creativity is so much a part of my connection with my mama," she acknowledged. "For weeks after her passing last year, I couldn't do anything but cry. I felt very lost, like a huge piece of me is missing. It's like having your universe turned upside down, ripped out and then bleached."
She continued: "But I knew that I had to keep working and creating."
How did you decide on the name "LINĒIJ™" and to start your business? 
LINĒIJ™ was born when my lifelong dream and necessity met opportunity. I studied abroad in Turkey for my M.B.A. program and crossed paths with countless amazing people. I began a friendship with a local business owner [Rezal Koç] who offered his assistance once I was ready to start my business. When I returned home, my Mama was diagnosed with Huntington's Disease; which is like having Alzheimer's, Parkinson's disease, and ALS all together – I knew that I would need to work independently to care for her.  I quit my job, borrowed from my savings, and reached out to my Turkish contacts to start my company. During this whole crazy process my Mama was by my side. 
Kipenzi lovingly describes her loving mom as "always" being very fashion forward, creative, nurturing, and dancing to her own tune.
Has COVID-19 impacted your business, and if so how?
"We really took a hard hit in the beginning, of the pandemic because it was right at the beginning of trade show season. COVID-19 caused me to not be able to attend trade shows in person, and be separated from my amazing team in Istanbul." she stated. "But it's also been good in some respects. I always planned on expanding my business, but the pandemic made me do it sooner than planned. "Of course! As an African-American woman and emerging designer being seen is important. We launched our luxury executive and branded unisex division. While this wasn't a division I planned on launching right now. It allowed me to not lay anyone off."
Over the past few months there have been several protests here and abroad. How have you addressed this?
It was very stressful to see our country and the world in so much pain. When you lead a diverse team like mine – some of whom identify as being People of Color, and or part of the LGBTQ+ communities. Being vulnerable and empathetic is imperative. I provided a safe place for the team to vent, and recharge away from work when they needed. This time also allowed me to see who companies and people are. 
She added: "Unfortunately I have had to part ways with a few suppliers and clients, because their views didn't align with ours especially when it came to topics on systemic racism, gender, equality and but I am okay with that. It wasn't easy, but I firmly believe that not all money is good money – so not all money is good for me.". 
When she is not building her business, Kipenzi works tirelessly to raise awareness about Huntington's Disease (HD) – which is a degenerative genetic disorder, described as having ALS, Parkinson's, and Alzheimer's diseases all at once. Kipenzi volunteers with the Huntington's Disease Society of America, Los Angeles www.hdsa.org (HD), where she serves on the board, and has designed a collection for HDSA to raise funds to find a cure and support the various needs of the HD community. 
Why support Huntington's Disease?
"HD is close to me because it affects my family. My Mama, Auntie, and Grandpa have passed from complications related to HD. I'm on a mission to be the last generation affected by this disease. The only way to do so is to raise funds for research, offer IVF grants to those who may be affected, and still want a family." My hope is that throughout my journey – I inspire all I encounter to…Love deeply. Travel often.
Live luxuriously.