Knott's Berry Farm is planning to hire 2,500 seasonal employees 
The weeklong job fair will be held at Knott's Berry Farm Feb. 18 until Feb. 24. Interviews will take place daily between 9:30 a.m. and 4 p.m.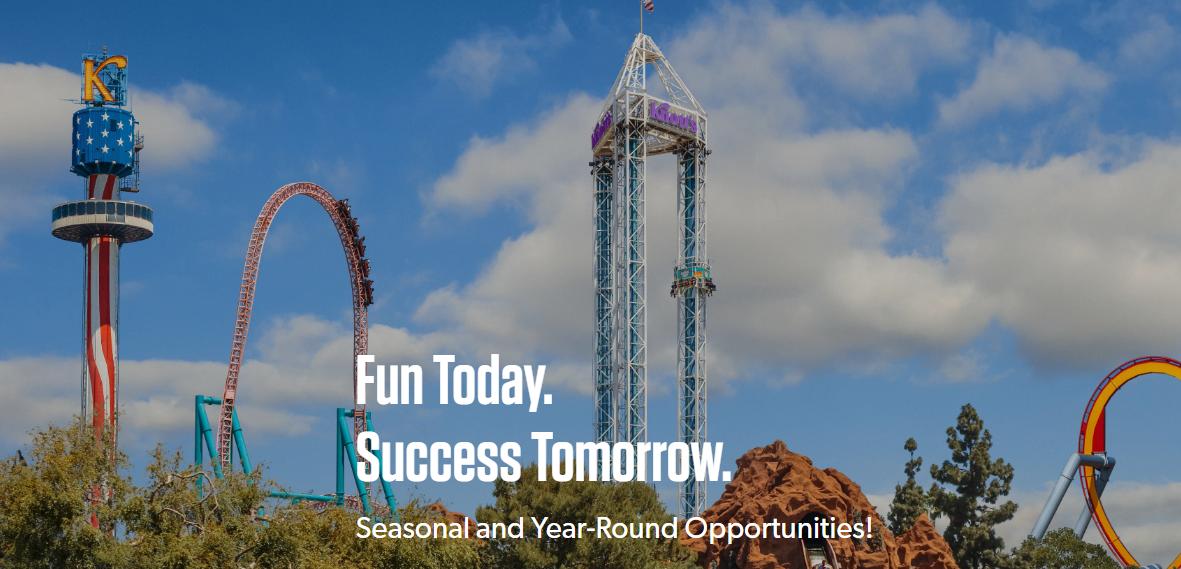 BUENA PARK, Calif. – As the new Spring and Summer seasonal events ready to launch, Knott's Berry Farm announced that it is hiring 2,500 seasonal employees.
Parent company Cedar Fair Entertainment Company announced in a press release Monday that this is the largest hiring campaign for all of its parks as it plans to add approximately 35,000 seasonal associates to help staff its parks in 2023.
The company anticipates filling up to 80% of those roles – or 28,000 jobs – during a week-long hiring blitz to be held across all its parks in the United States and Canada Feb. 18-24. It promises to be the largest recruiting event in Cedar Fair's history.
The weeklong job fair will be held at Knott's Berry Farm from Feb. 18 until Feb. 24. Interviews will take place daily between 9:30 a.m. and 4 p.m.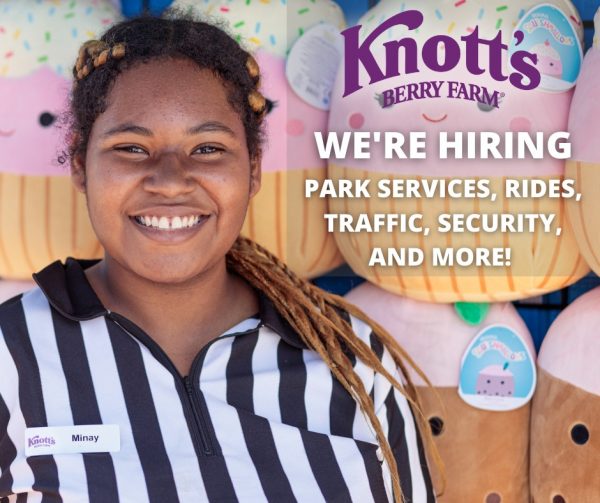 Knott's Berry Farm will be hiring for a variety of positions, including:
Ride operators
Food and Beverage
Lifeguards and Aquatics
Security
And many more roles.
The hourly pay ranges from $16 to $19 and those with prior experience can earn even more, according to a company news release.
"Our seasonal associates play an important role in our mission of delivering amazing experiences to all of our guests," said Tim Fisher, Cedar Fair chief operating officer. "We're proud to offer highly competitive wages and amazing perks, and a seasonal job at one of our parks can offer so much more than other workplaces. You can gain valuable experience, develop marketable skills for the future, and make new friends in a fun and unique environment while being part of something truly special. Our parks offer a job that's fun for everyone, with a variety of shifts to meet the needs of those interested in full-time, part-time, seasonal and occasional work hours."
Black Joy, a fat body candle celebration for Black History Month
Morgan creates trans inclusive, gender-free candles that allow people to see their bodies, & the bodies of people they love in accessible art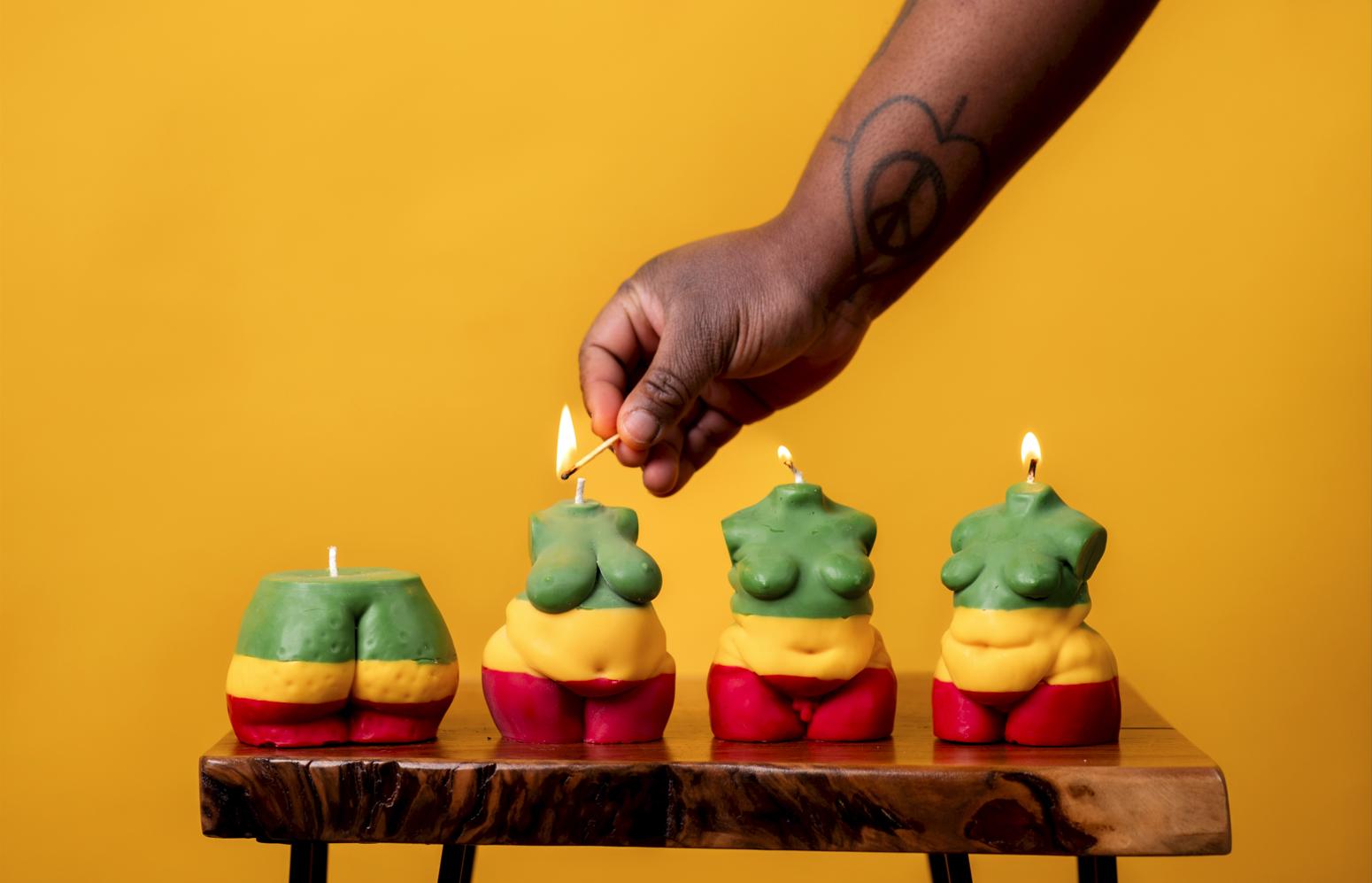 MILWAUKEE – A Black, queer owned candle company based in Milwaukee, founded by Jodyann Morgan in November of 2021, has quickly become an internet sensation, with many prominent plus size, Black, and LGBTQ influencers sharing the candles on their social media platforms.
To celebrate Black History Month, the company's founder launched the Black Joy collection. Trauma, death and sorrow are deeply intertwined with the Black lived experience, Morgan says but Black joy is critical to survival. Her Black Joy collection pays tribute to Black creativity, expression, excellence, and euphoria.
Her company, CTOAN, is best known for gender free body sculpture candles that are size fat, and also occasionally offers tealights, mini fat body wax melts and luxurious jarred candles. The company prides itself in giving back to the community with a portion of sales from every collection donated to various causes.
Morgan in a press release stated that she never dreamed of owning a small business. With over a decade of sport and entertainment security under her belt, she was simply in search of a hobby when she started making candles in early 2021.
By November 13th of that year she had a website, a business name, a kitchen full of candle making supplies, and an eager community celebrating her business launch with a flood of orders. In March of 2022, after celebrating her 35th birthday, she left her security job to be a full time business owner.
Morgan creates lovingly hand poured, trans inclusive, gender-free candles (including 7 original designs!) that allow people to see their bodies, and the bodies of people they love, in accessible art.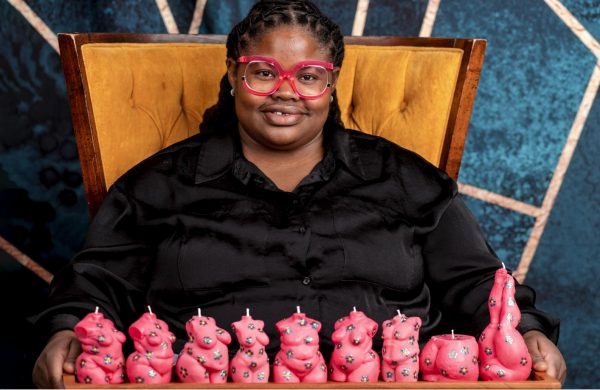 This past November, her company celebrated one year of loudly and proudly creating art that makes a difference.
Her candles have been featured in national and local media, by celebrities like Gabrielle Union and Tess Holliday, and by dozens of the most popular influencers of all body types, genders, and backgrounds.
Morgan is married to Chaya Milchtein aka The Mechanic Shop Femme, a queer automotive influencer. Their wedding was featured in the New York Times.
The Black Joy collection will be available in two colorways:
The first is a layered candle in the colors of the pan african flag – green, yellow and red – evoking freedom from colonialism and tyranny. Being from Jamaica, this colorway was a familiar sight for Jodyann.
Jodyann's second design is pink, teal and yellow, in a hand painted floral print. The leopard print candle is a celebration of maximalism – an exaltation of Black trans women, cis women and femmes living loudly and proudly, consequences be damned.
The candles come in three complex scents:
Figs & Molasses
Floral Euphoria
Cocoa Butter Cashmere
Each candle will cost $35.
With a focus on giving back, last year Morgan donated over $4100 to mutual aid funds and non profits serving her communities. Her Black Joy collection continues the tradition, with $2 from every candle being donated to Roots & River Productions, which produces the work of queer and trans Black artists.