Meet me at the Formosa, again
Iconic eatery takes diners back to Hollywood's Golden Age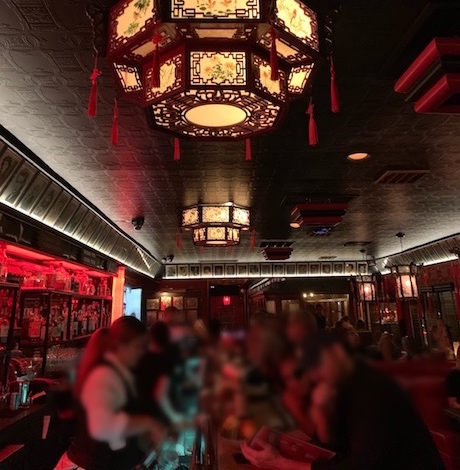 Anyone who has lived in Los Angeles for more than a decade would surely be able to tell you why, when the Formosa Cafe reopened at the end of June, it was a very big deal.
Nestled within easy lunching distance of Hollywood, West Hollywood, and even Beverly Hills, its lush and vaguely exotic exterior has been beckoning passers-by for decades. Founded by prize-fighter Jimmy Bernstein in 1925 inside a retired Red Car trolley in 1925 near what was then the United Artists studio lot, it became known as a hot spot for Hollywood's most chic-and-famous faces, a reputation it maintained through most of its long and storied existence. Bogie and Bacall, Liz Taylor, John Wayne, Marilyn Monroe, Frank Sinatra, Elvis Presley, Rock Hudson, River Phoenix, Johnny Depp – these are just a few of the names on a list of celebrity patrons that reads like a "Who's Who" of Hollywood history. Gangster Bugsy Siegel even had a private office set up in the back room during one of the shadier periods of the Formosa's past life.
The hipness of its Hollywood heyday was long gone, however, by 2015, when then-owner Vince Jung made an effort to rebrand the vintage eatery and bar for a new era by ripping out the original interiors and replacing them with a more contemporary all-grey environment. It didn't work; patrons were underwhelmed with the change, and they missed the old-school Chinese restaurant décor that had always been integral to the Formosa's iconic vibe. When the restaurant unceremoniously closed its doors in December of 2016, it may have been unannounced, but was not necessarily unexpected.
The Formosa has always been a survivor, though, and with its much-anticipated re-launch, the Cafe has begun yet another new chapter by drawing on its strongest capitol – its status both monument to and part of the mythic Golden Age of Hollywood. To that end, its resurrection has been orchestrated (by Bobby Green of The 1933 Group, also responsible for the recent rebirth of several other vintage Los Angeles spaces) to immerse visitors right in the middle of that mythic age and make them feel a part of it.
Stepping into the new Formosa, you are first struck with the overwhelming impression you've walked into a deep red fever dream of mid-Century faux-Asian exotica – and that's exactly the desired effect, of course. Rescued from storage, restored and expanded, all the Café's classic elements have returned in their garish glory, along with a few additions; included now is a new area in which the long-beloved Yee Mee Loo Bar (an L.A. classic that closed in 1989) has been lovingly restored, complete with an exhibition of ephemera documenting and celebrating the Asian-American contribution to Hollywood history. The original trolley section, from which the rest of the Café was expanded in 1939, has also been restored and returned to full public use; as the restaurant's website proudly points out, it has been confirmed as the oldest surviving Red Car in existence, dating back to 1904.
Every corner and cranny is packed with artifacts, from the nearly 250 vintage headshots (all original) adorning the walls, to the collection of Elvis-shaped liquor decanters owned by The King himself, to Bugsy Siegel's no-longer-secret floor safe. Surrounding it all is the meticulously recreated custom wallpaper, décor, signage, furnishings, and everything else you've remembered (or imagined) about the Cafe's legendary past. It's an overstimulating visual landscape, loud as the echoing cacophony of excited voices filling the space thanks to the building's complicated acoustics.
Yet as "too much" as the whole thing seems, in fact it's "just right." You might be overwhelmed, at first, but you are sure to be walking the entire restaurant before your visit is over, soaking in the atmosphere and delving into the details of each piece of history proudly displayed throughout. Sure, it's all a little over the top, but it's also a little thrilling; like the copious neon that surrounds the Formosa's bars, its glare beckons you, invites you to make yourself comfortable and stay awhile.
Once you do, you can choose from an array of evocatively named cocktails (the Bijou, the Blood and Sand, the Ghost of Sam Goldwyn) while you peruse the refreshingly compact menu to select your evening's meal choices. The offerings are entirely new creations by chef David Kuo (of Mar Vista's Little Fatty Taiwanese restaurant), described on the Formosa's website as "a retrospective of Formosa's culinary evolution since the 1920s" designed to give patrons "another way to connect to a part of L.A.'s gastronomic history." These are re-imagined renditions of traditional Chinese restaurant staples – hearty, traditional, and basic – but like the Cafe's atmosphere, these dishes are all about the details, and they are anything but ordinary.
There are familiar classics – egg rolls and pot stickers, fried rice, orange chicken – but there are also choices for the more adventurous, like "Squid Ink Xiao Long Bao 'XLB' soup dumplings" and "General Tso Cauliflower." There are vegan and vegetarian recipes (you're still in 2019, after all, even if you are surrounded by 1939), various levels of "spicy," and everything is rendered with special touches; almost every dish contains an ingredient you wouldn't expect – toasted coconut, cilantro, pickled Fresno chiles – and is served up freshly prepared, ensuring that, even without the history-steeped environment, your meal would still be far more memorable than a trip to Panda Express.  From the family-style selection made by our party, the star attraction was the Walnut Shrimp – exquisitely battered and glazed, with honey aioli, candied walnuts, sesame seeds, and shaved radish as a colorful complement – but everything was delicious, so don't be afraid to choose something off the beaten path.
The food, satisfying as it may be, has never been the main attraction at the Formosa, though. Its identity is defined by its proximity to legend; functioning as a threshold space where the world of fame and glamour intersected with the everyday life of the city around it, it has always been a place for those in love with Hollywood – the romance of it, the excitement and the bravado and the wildness of it, the idealized vision of a dream factory reflecting back its own image. While it's well documented that the Formosa has been frequented by famous guests over its decades-long tenure, far more of its customers have always been fans and tourists, hoping to catch a glimpse of a favorite star or sit in a booth where once they sat. The new Formosa has cannily embraced that core essence of its longevity, and the result is an electric, almost giddy experience that – at least in the month-and-a-half since its unveiling – has drawn crowds from 4 p.m. to 2 a.m. every single day.
It's pure showmanship – but then, isn't that what Hollywood is all about?
The ultimate guide to queer gift giving
Perfect presents for everyone from roommates to soulmates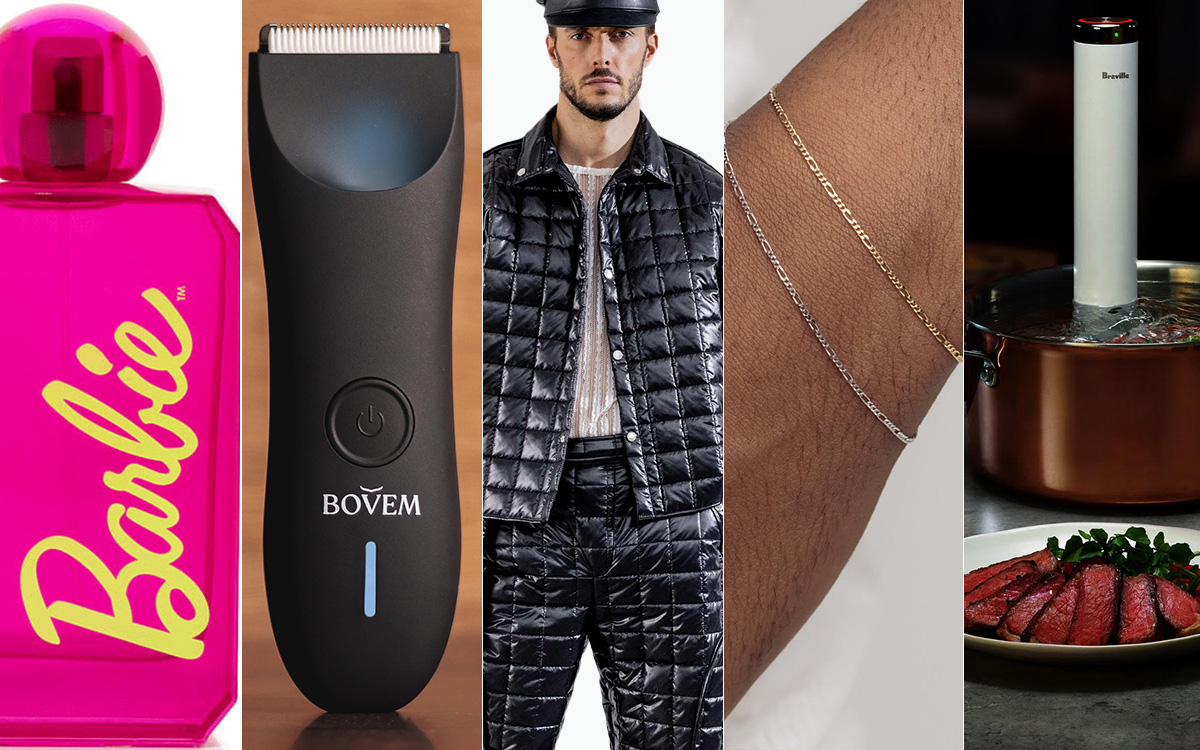 Searching for special deliveries for that special someone? Consider these elf-approved, consciously curated presents perfect for everyone from roommates to soulmates.
---
Star Wars Home Collection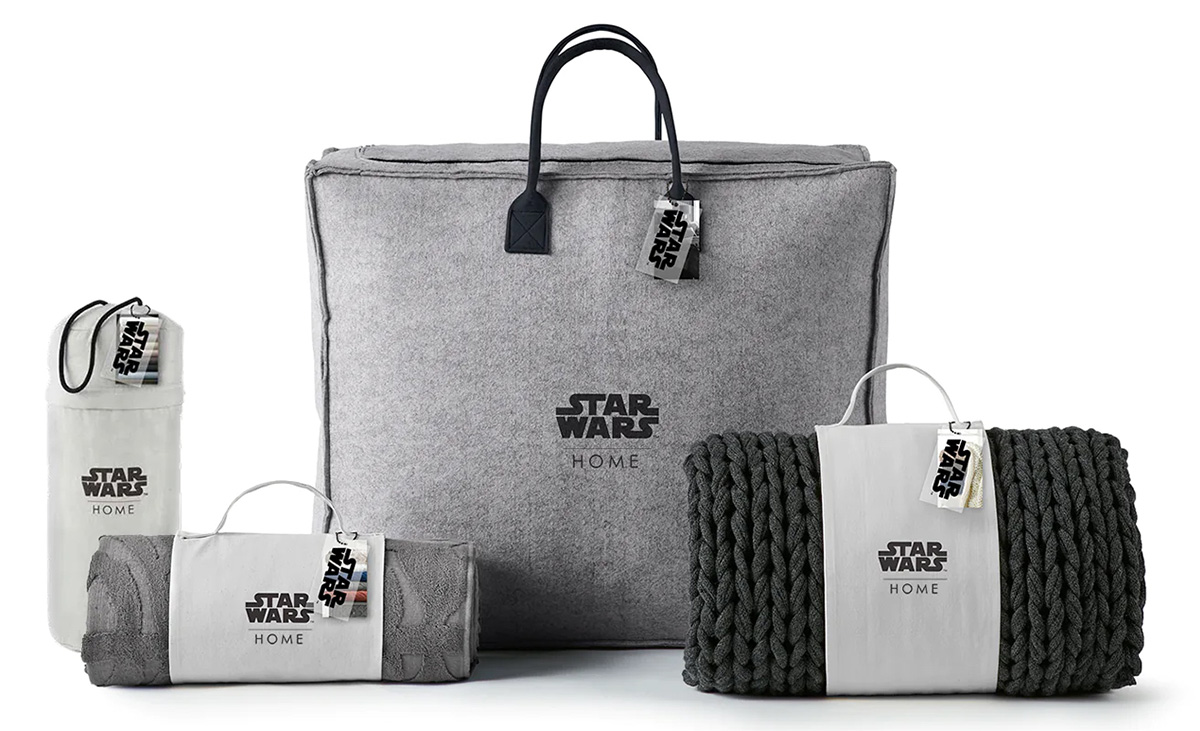 Movie nights in bed get a comfort upgrade from the Force – for those who uphold Jedi code in the streets but embrace the Dark Side in the sheets – with Sobel Westex's Star Wars Home Collection, five- to seven-piece twin, queen and king sets suitable for either alliance. Cop a bootleg of the infamous "Star Wars Holiday Special" (legal copies don't exist, nor has it been rebroadcast since its one-and-only airing in 1978) and settle in for a snacky screening with premade Johnson's Popcorn (a Jersey Shore staple) or Pop 'N Dulge's DIY gourmet kits. SobelAtHome.com, $350-$390; JohnsonsPopcorn.com, $27+; PopNDulge.com, $23
---
Bird Buddy Smart Feeder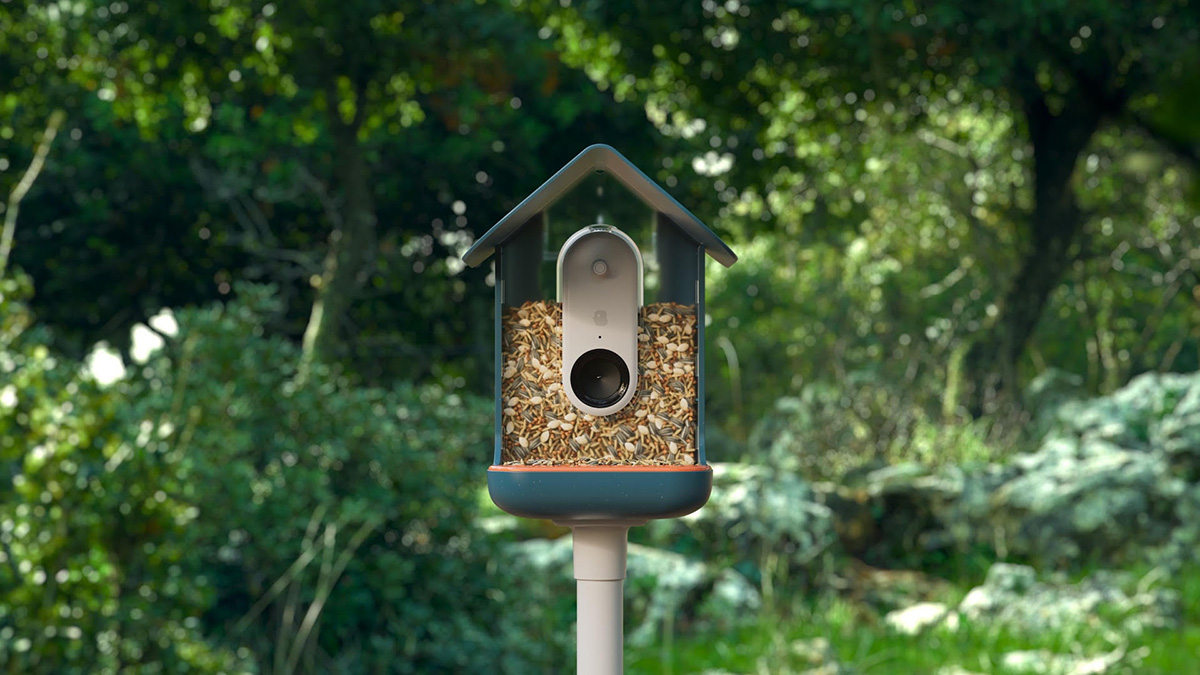 Avian enthusiasts get up close and semi-personal with feathered friends thanks to the Bird Buddy smart feeder that allows safe viewing via a solar-powered, app-enabled camera, along with adorable add-ons like a suet ball holder and three-in-one nutrition set to keep the neighborhood's population happy and healthy. MyBirdBuddy.com, $299-$415
---
Link x Lou Permanent Jewelry Pop-Ups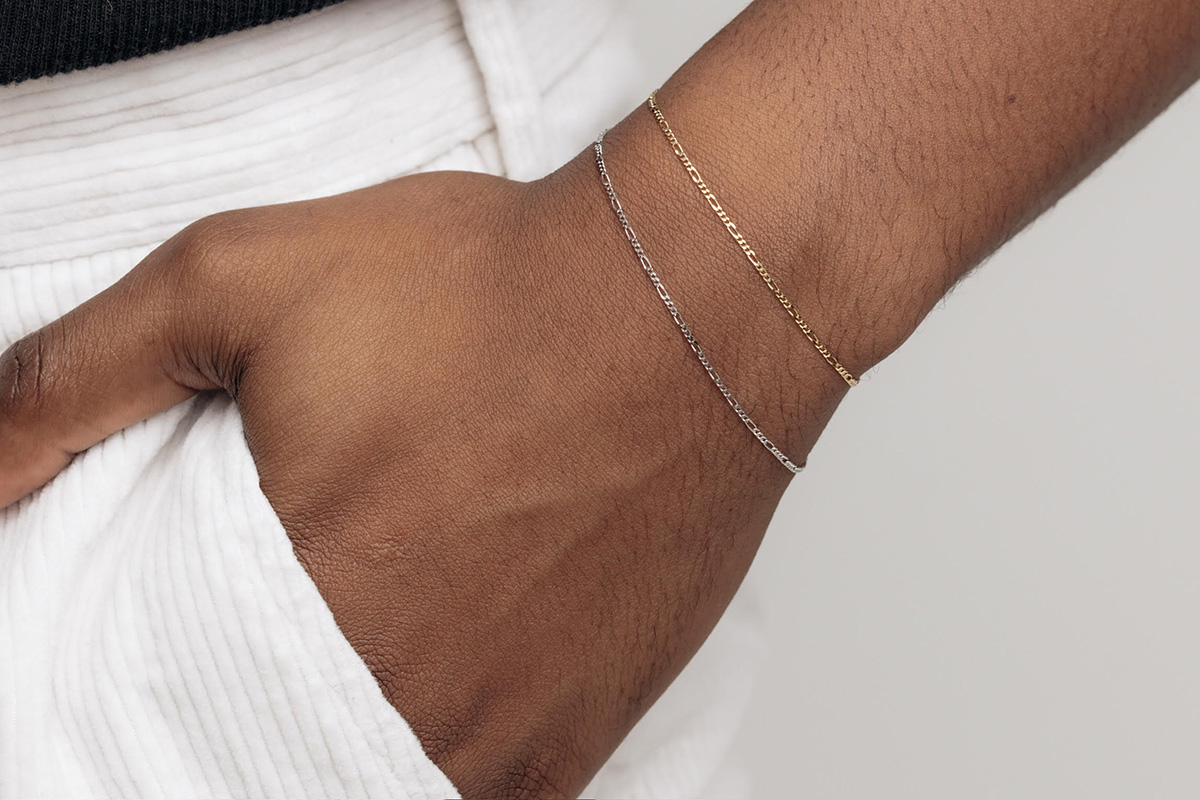 Jewelry – but make it an experience. That's the premise behind Link x Lou, a quick-fitting accessory service providing recipients with in-person appointments for custom-linked, clasp-less 14-karat white- and yellow-gold necklaces, bracelets, anklets, and rings that wear until they're worn out. Money's on 'em lasting longer than the situationship you've got goin', but may the odds be ever in your favor. LinkxLou.com, $55-$500
---
Orttu Shelton Puffer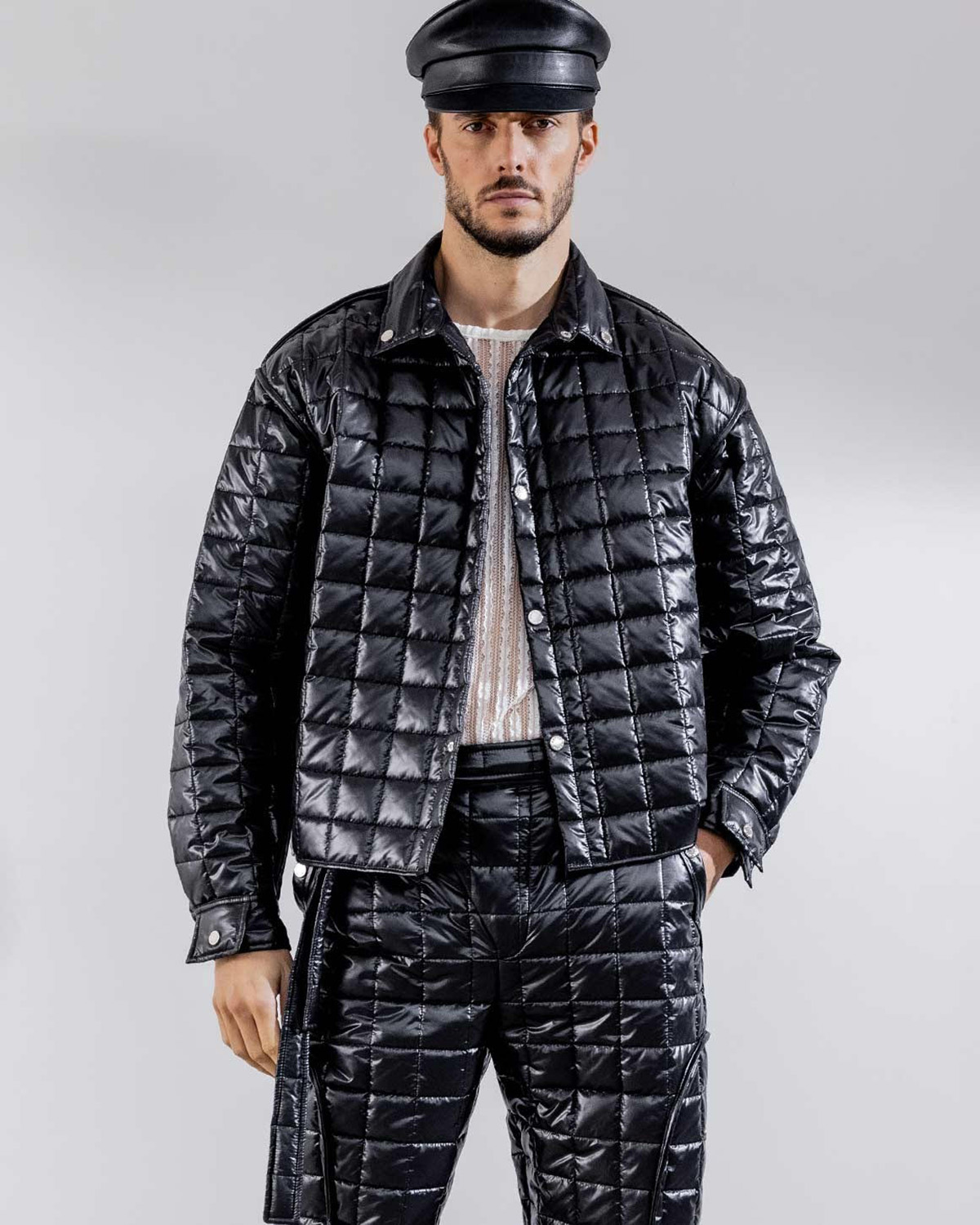 Guess who's coming to dinner? It's you as an alt-timeline Tom of Finland in Orttu's fully quilted, oversized Shelton Puffer comprised of double-layered high-sheen fabric and press-stud fastening that results in a slick style statement vers-er than you are. Orttu.com, $203
---
Winter Discovery Mini Scented Candle Set

Apotheke takes the guesswork out of choosing just the right ambiance-inducing aroma with its Winter Discovery Mini Scented Candle Set, featuring six fragrant two-ounce tins in seasonal smells that include birchwood apple, black cypress, blackberry honey, cardamon chestnut, charred fig, and firewood (with a combined 90-hour burn time), and packaged in a nostalgically illustrated gift box accentuated by festive gold detailing. ApothekeCo.com, $64
---
Polaris General 1000 Sport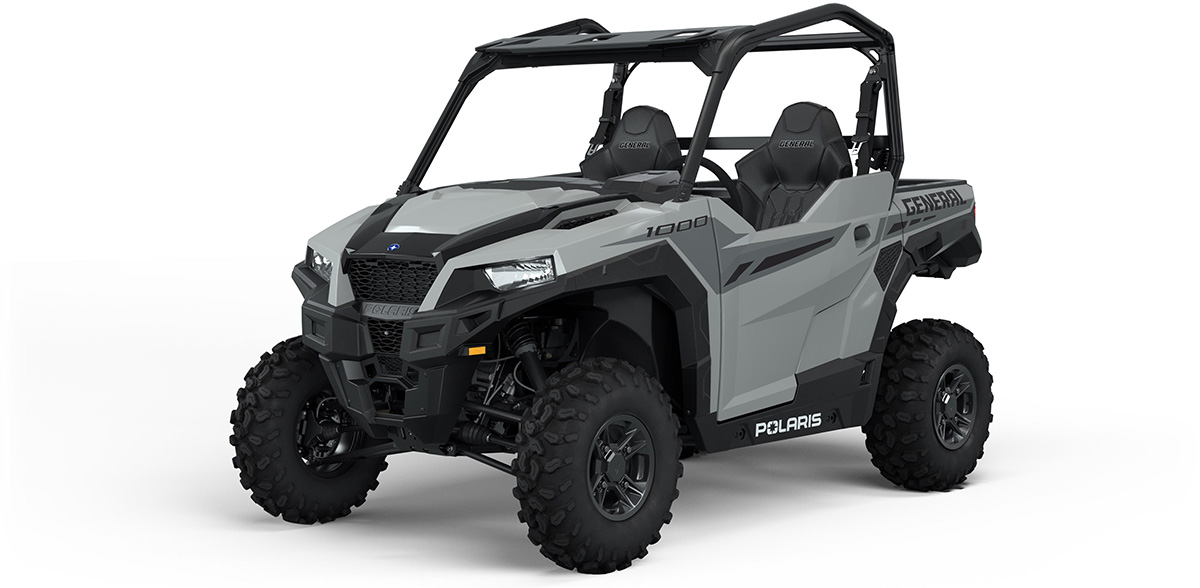 Resort communities across the country have adopted golf carts as a preferred mode of transportation, and you can establish yourself as a local baddie in Polaris' General 1000 Sport – in ethereal colorways like ghost gray – equipped with a four-stroke DOHC twin-cylinder engine, 100 horsepower, 1,500-pound hitch-towing capacity, and enough street cred for Boomers to shake their fists at. Polaris.com, $17,500+
---
'Arquivistas' Crystal Book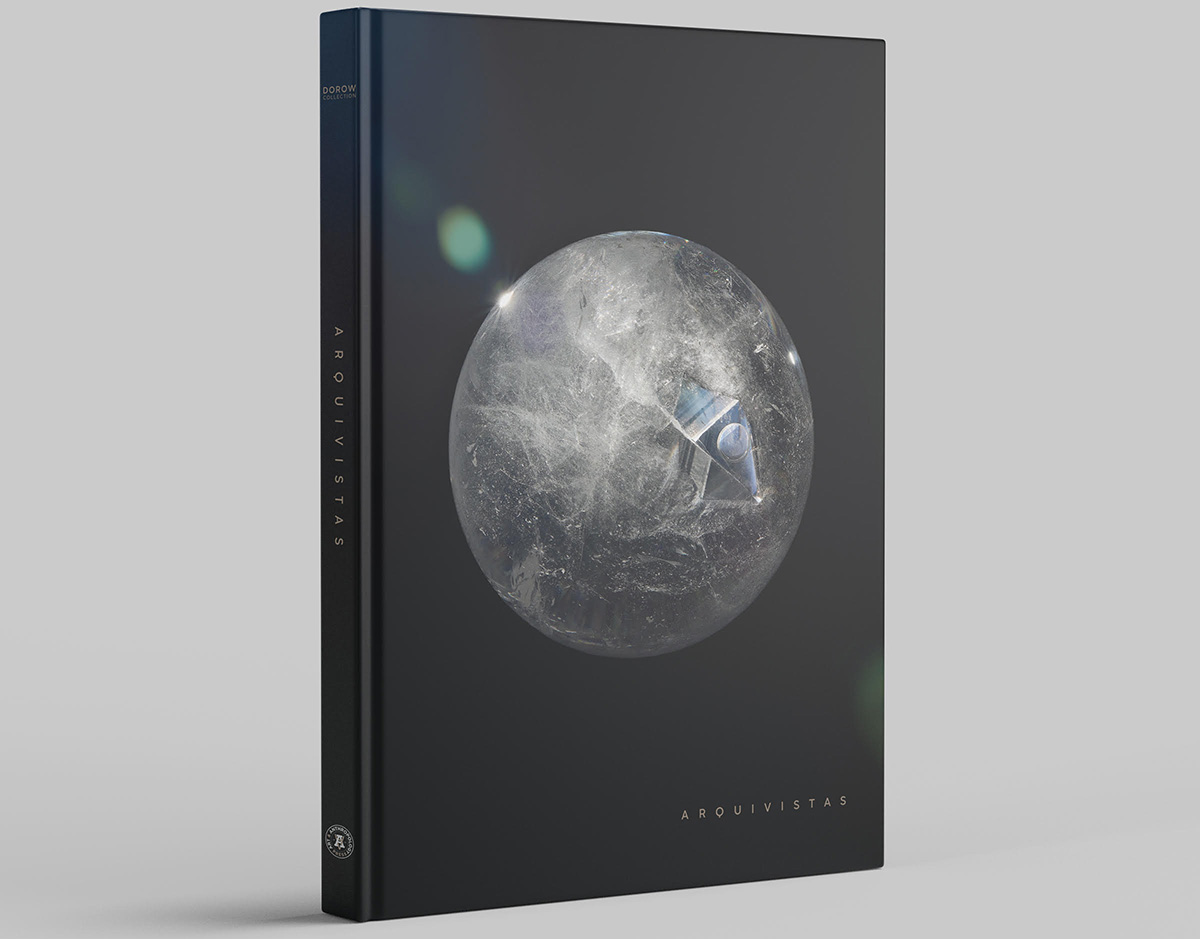 Brazilian crystal devotee Tatiana Dorow has curated an impressive collection of more than 1,000 rare and exquisite minerals – ranging from one ounce to over 5,000 pounds – the comprehensive record of which is now compiled in the sizable coffee-table tome "Arquivistas" (Portuguese for archivist) that's sure to satisfy, delight, and provide endless holiday-party talking points to the New Agers in your life. (You know they will.) ArtAndAnthropologyPress.com, $350
---
Bovem Globe Trimmer 2.0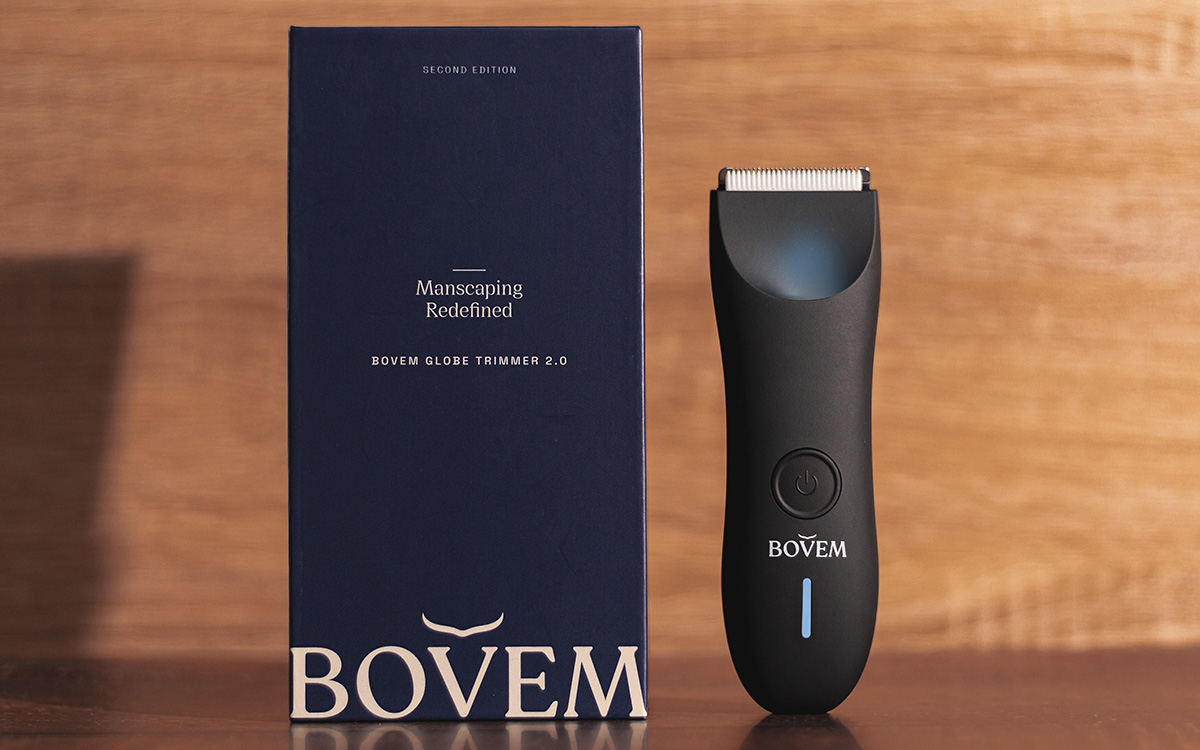 There are plenty of manscaping tools on the market, but perhaps none are designed with your delicate bits in mind like the handsome second-gen Bovem Globe body and groin trimmer with its ergonomic textured grip, powerful 6500 RPM with low vibration, varying guards, and replaceable TrimSafe blades that tidy you up without cutting skin or pulling rough hair. Deck the halls! – no more bloody Christmas balls. Bovem.co, $60-$87
---
Lexington Glassworks Decanter Set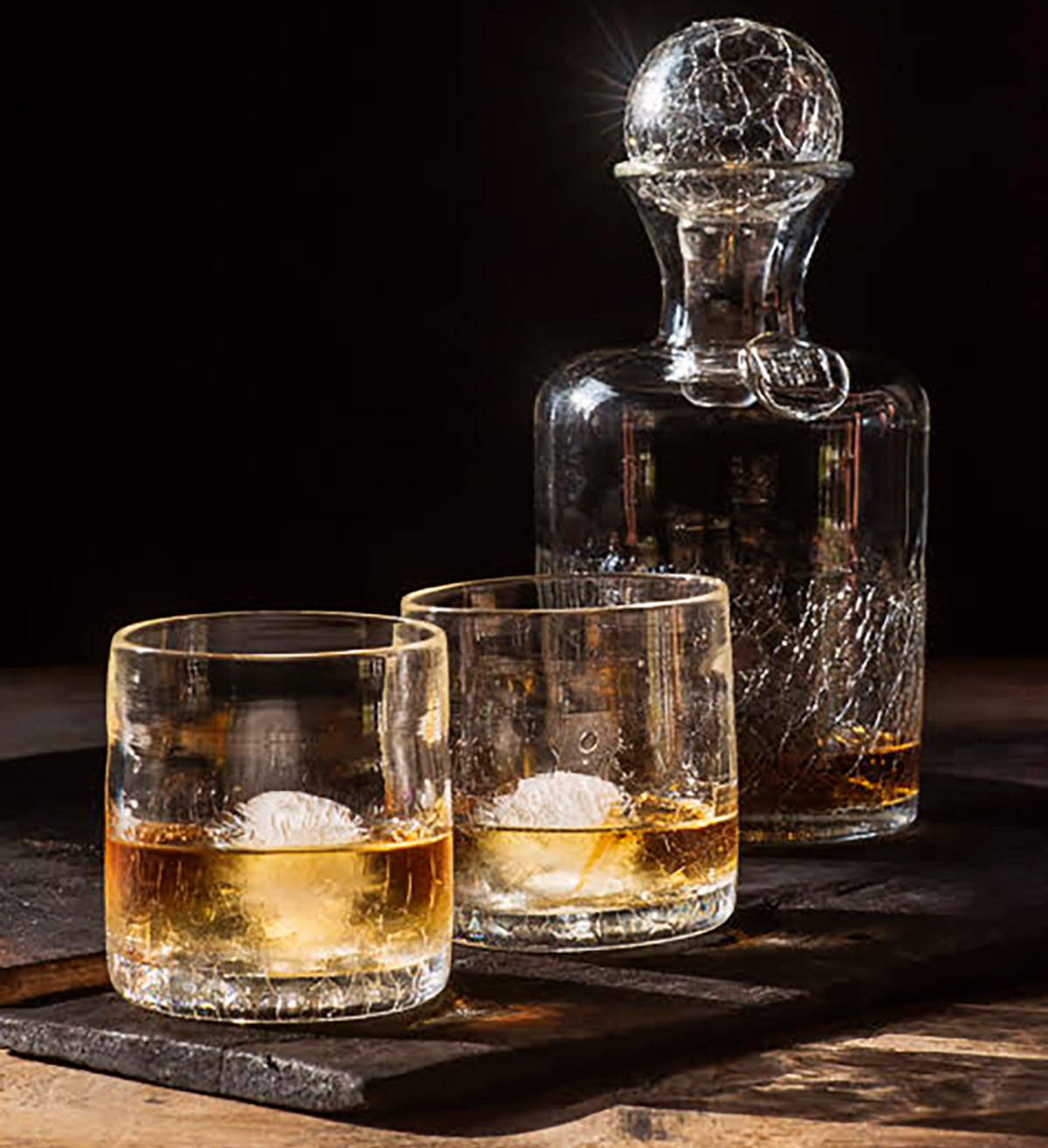 Pour one out from Lexington Glassworks' hand-blown whiskey decanter, each one individually crafted in the company's Asheville, N.C., studio and detailed with an elegant crackle finish that lends an air of sophistication to any home bar cart. Pair with a set of LG's complementary rocks glasses, in the same distinguished style, for a cherished gift. LexingtonGlassworks.com, $280
---
Joule Turbo Sous Vide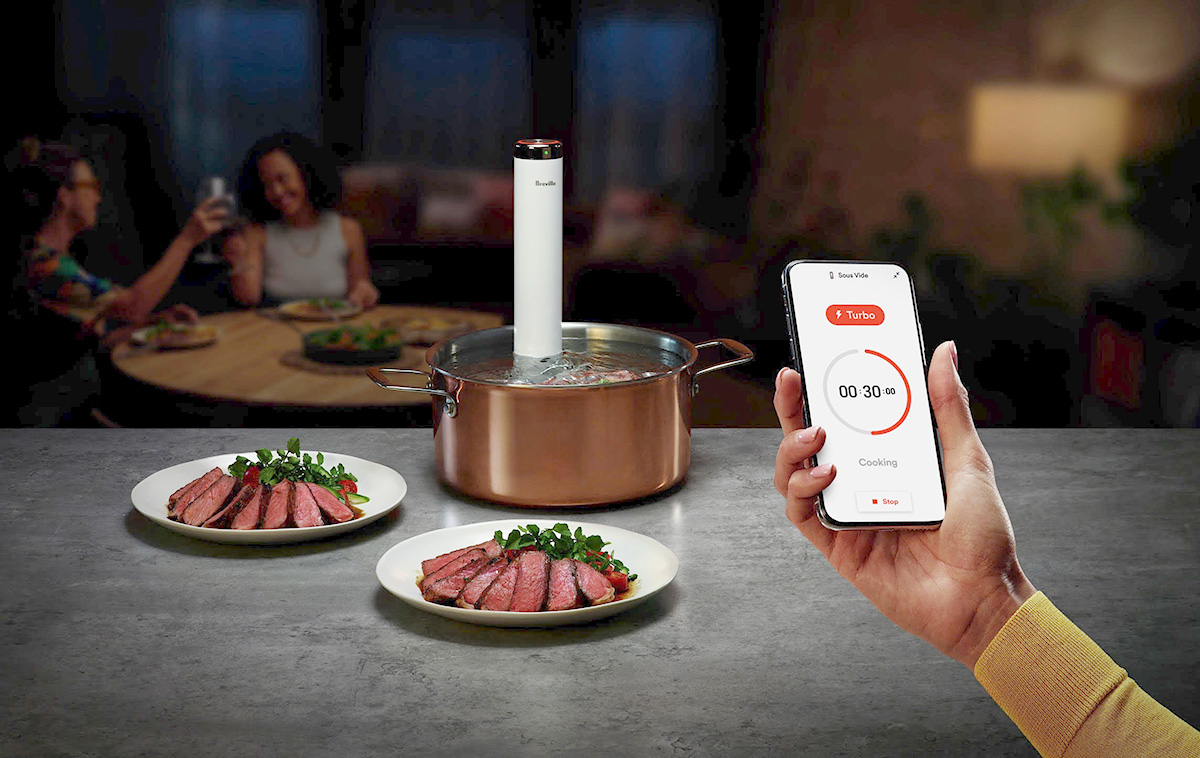 Your fave chefs' autopilot cooking technique hits home countertops in Breville's sleek Joule Turbo Sous Vide stick, which cooks seasoned-and-bagged meats and veggies to a faster-than-ever optimal internal temperature (unattended, no less) before a lickety-split sear and serve results in restaurant-quality dishes deserving of at least a couple Michelin stars for your minimal-mess kitchen. Breville.com, $250
---
Outlines Shower Liner System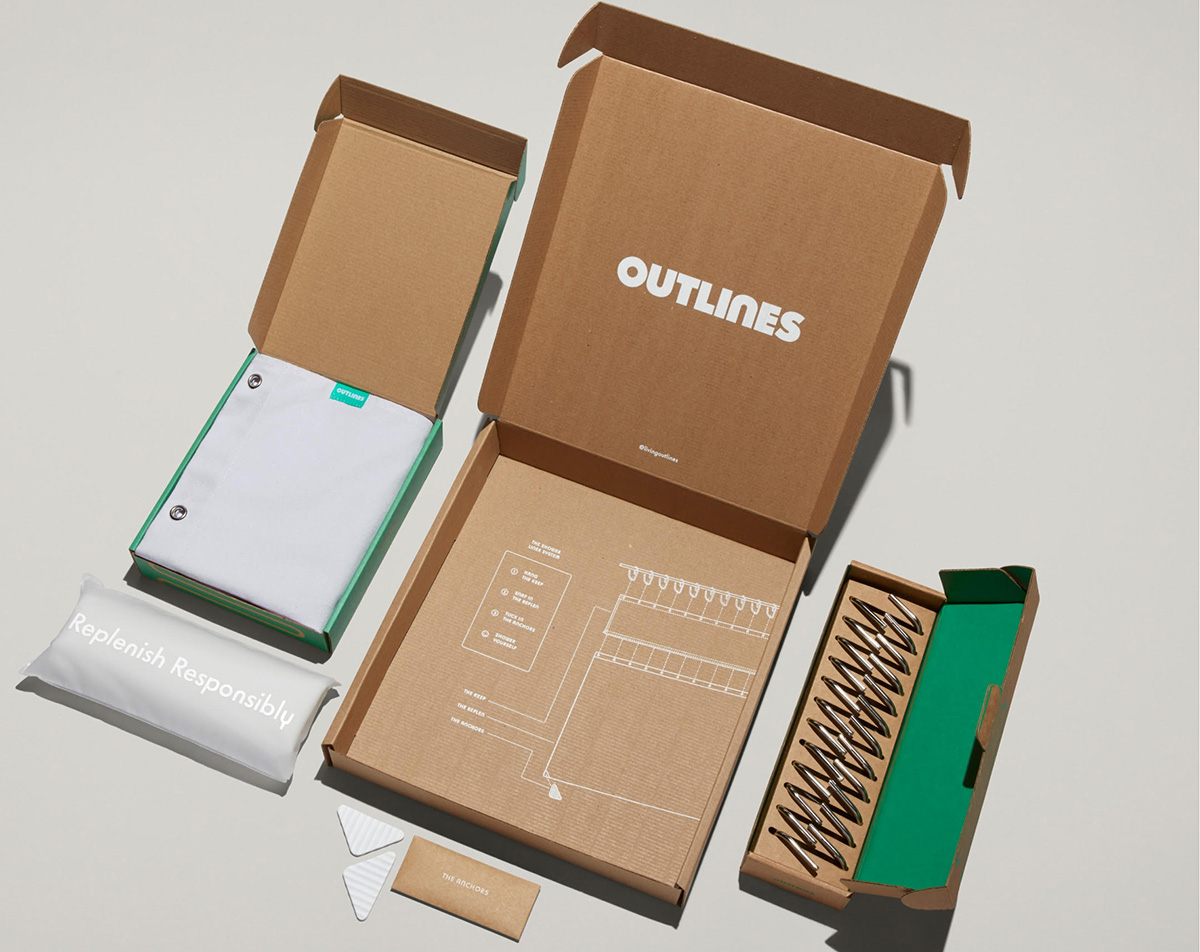 Holiday hosts can practice responsible replenishment amid our planetary plastic-waste crisis when you gift Outlines' thoughtfully designed Shower Liner System that provides users with a machine-washable cotton top piece and fully recyclable bottom to replace when it's time to ditch the grime. Set it and forget it with three-, six- or nine-month auto-deliveries. LivingOutlines.com, $50
---
Barbie Perfume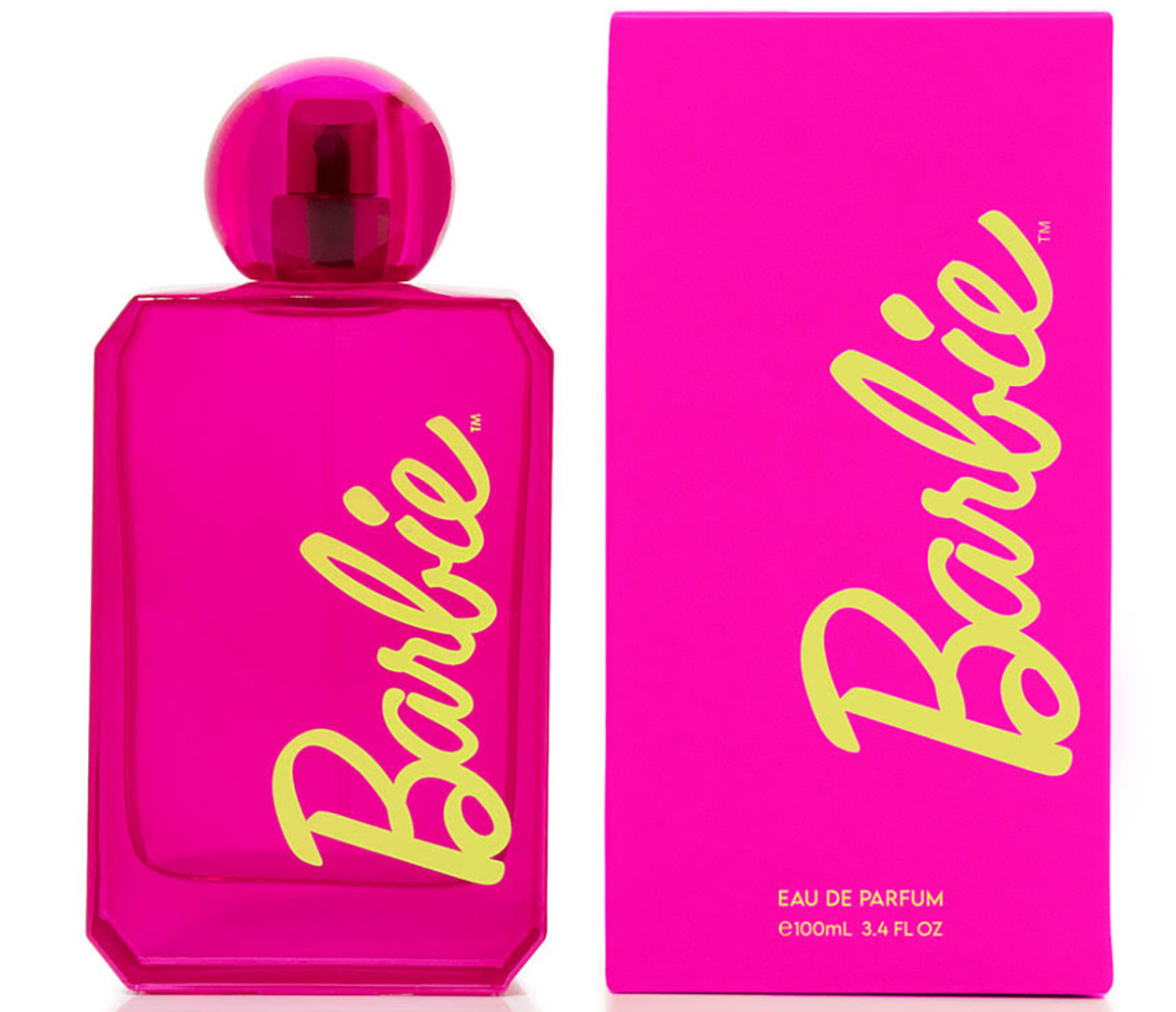 Fight the patriarchy doused in Barbie's sweet-and-fresh fragrance that, from top to bottom, features notes of strawberry nectar and red cherry, peony and pink magnolia, and sandalwood and soft musk for an extraordinary scent that's more than Kenough. DefineMeCreativeStudio.com, $65
---
AiRROBO Pet Grooming Vacuum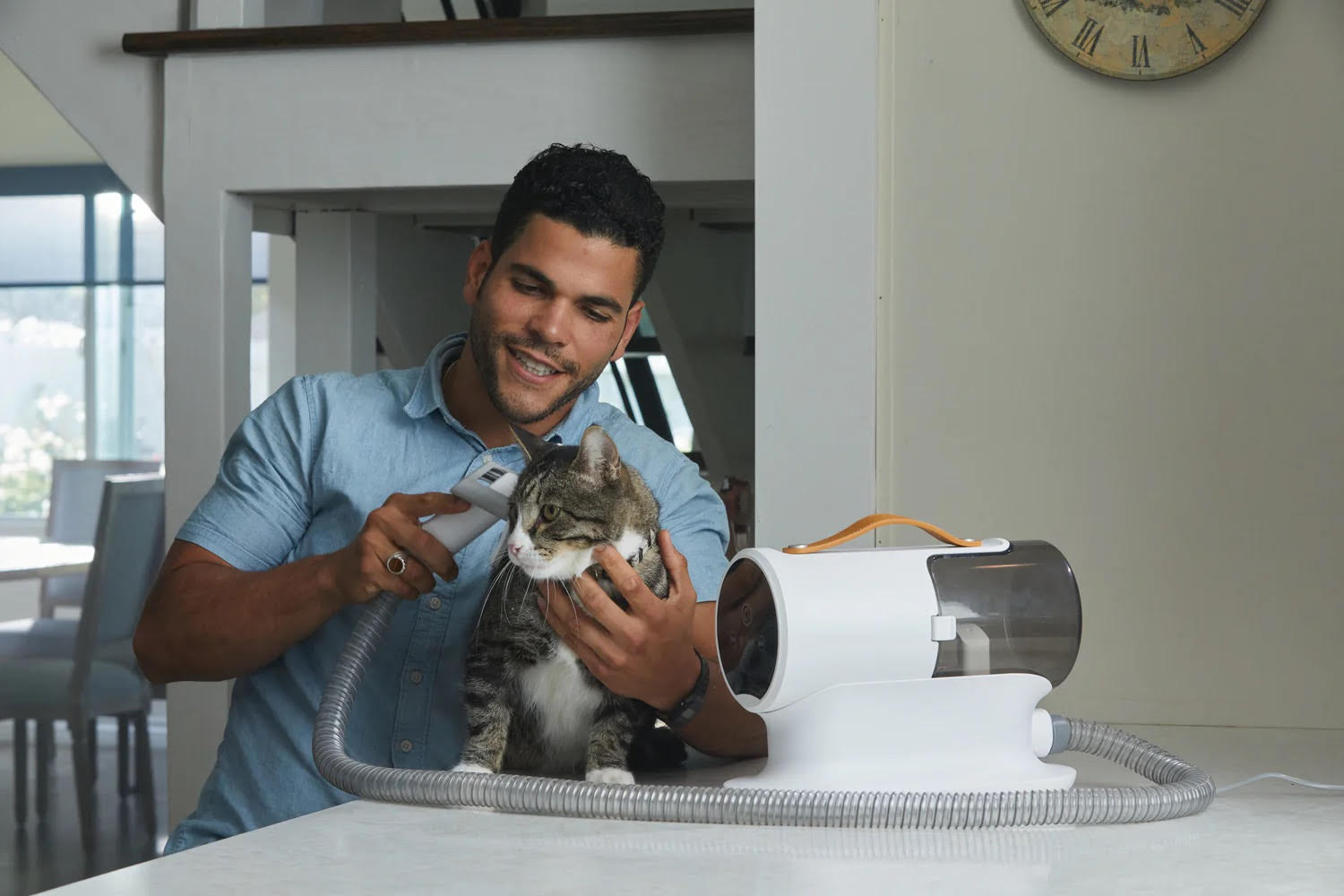 Posh pets enjoy salon-style luxury in the comfort of their homes when treated to a grooming session by the AiRROBO vacuum (think Flowbee for cats and dogs), a five-tool, one-stop solution for keeping furbabies' hair, dander, allergens and mites to a minimum. The portable pamperer includes an electric clipper, crevice and de-shedding tools, and grooming and cleaning brushes housed in a space-saving, HEPA-filtered capsule. US.Air-Robo.com, $110
---
Aura Smart Sleep Mask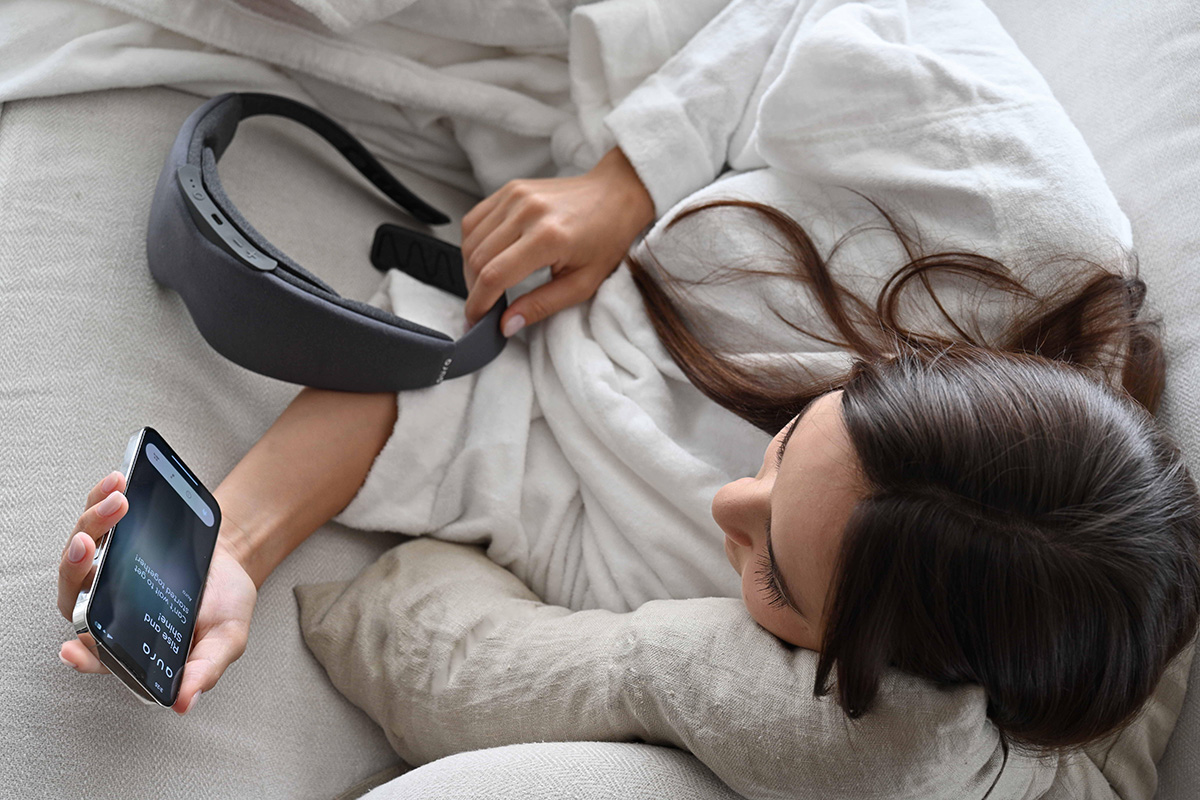 What does the future of total relaxation and deep sleep look like? Blackout darkness and complete serenity in a dream-state sanctuary when you spend your nights in the Aura Smart Sleep Mask with built-in speakers for guided meditation and snooze-inducing ASMR, zero-pressure eye cushioning, and light and sunrise therapy to help you wake rested and refreshed at home and (especially) away. Indiegogo.com, $190
---
Mikey Rox is an award-winning journalist and LGBTQ lifestyle expert whose work has been published in more than 100 outlets across the world. Connect with Mikey on Instagram @mikeyroxtravels.