Season of 'Witch' to open at Geffen
A fiendishly funny new play by Jen Silverman
"Witch," which opens at the Geffen this month, is a fiendishly funny new play by Jen Silverman, inspired by classic play "The Witch of Edmonton." Emmy nominee and Golden Globe winner Maura Tierney ("ER," "The Affair") stars as Elizabeth Banks, a woman who has been labeled a "witch" and cast out by the quiet village of Edmonton. When a charming devil comes to town, looking to bargain for the souls of its residents in exchange for their darkest wishes, he assumes that Elizabeth will be the easiest to target, but it turns out her soul is not so readily bought.
An inventive retelling of Rowley, Dekker and Ford's Jacobean drama, Silverman's take is a sharp, subversive fable that debates how much our souls are worth when hope is hard to come by. It also serves as platform to explore themes that resonate with contemporary feminist and LGBT experience.
The cast also features Brian George ("Three Seasons," "Stuff Happens") as Sir Arthur Banks, Ruy Iskandar ("Macbeth," "The Tempest") as Frank Thorney, Evan Jonigkeit ("Sweetbitter," "The Snow Geese") as Scratch, Vella Lovell ("Crazy Ex-Girlfriend," "The Big Sick") as Winnifred, and Will Von Vogt ("Significant Other," "Angels in America") in the role of Cuddy Banks, an LGBTQ character who is obsessed with Morris Dancing.
"Witch," directed by Marti Lyons ("How to Defend Yourself," "Boticelli in the Fire"), marks the first Geffen production to launch the 2019/2020 season, which is the second season to be programmed by Artistic Director Matt Shakman. The play was originally commissioned by and premiered at Writers Theatre (Michael Halberstam, Artistic Director; Kathryn M. Lipuma, Executive Director).
It's not a first effort from Silverman, who is a New York-based writer. Her prior work includes "The Roommate," "Collective Rage: A Play in Five Betties," "Dangerous House," and "The Moors," and has been produced in important venues throughout the country such as Actor's Theatre of Louisville, Steppenwolf Theatre Company, Woolly Mammoth Theatre Company, and Yale Repertory Theatre. Random House recently published her first book, a collection of interlinked stories called "The Island Dwellers, and her first novel is forthcoming in 2021. She  also writes for television and film – most recently on Netflix's revival of "Tales of the City."
The Blade spoke with the playwright about her show's 500-year-old roots.
Los Angeles Blade: What led you to Jacobean drama as a platform for the issues you wanted to explore?
Jen Silverman: "I'd been interested in "The Witch of Edmonton" for a long time. The original play is so disarming and subversive; it's unlike any of the other witch plays I've read from that time period. The idea of engaging with that text felt like an invitation to explore a subversive, shape-shifting structure, but populate it with contemporary questions."
Blade: How much of the play is meant to be a direct reflection of our contemporary society? Was there a specific modern event or cultural conversation that inspired you to write it?
Silverman: "The play is entirely contemporary. To me the joy of an adaptation – or a riff, maybe I wouldn't even call this an adaptation – is choosing a different shaped window through which we can look at what's happening right now."
Blade: Does the play call attention to the intersectionality between feminist and LGBT concerns?
Silverman: "I'm a little wary of prefacing any play with a political agenda – which is not to say that I don't value politics in art. As a queer woman, I bring a specific lens to my work. And I am fascinated by power dynamics, and the many kinds of power and disempowerment that can exist simultaneously within a relationship – or a culture. But when it comes to theatre, I'm interested in a political vocabulary that is complex, contradictory, and built on questions instead of answers."
Blade: The press release calls the play "fiendishly funny." Is that how you would describe it?
Silverman: "I think of the play as a dark comedy, with increasing emphasis on the dark. I find comedy a unique vehicle for examining what is raw and painful and dangerous. It lets us go places where we might not otherwise safely go."
Blade: We're not asking you to interpret your own work for us, but what are some of the points you hope audiences will take away with them from the show?
Silverman: "I hope audiences enjoy themselves. And hopefully that some of the questions of the play stick with them… and maybe even that, by turning these questions over, they uncover a workable set of answers. And then they save the world. Somebody, please save the world."
Previews for "Witch" are currently underway, so you can still get an early look at this intriguing show before it officially opens on Aug. 29. For tickets, schedule, and more info, visit the Geffen's website at geffenplayhouse.org.
Ellen Degeneres sits down with NBC's Savannah Guthrie
Ellen chats with Savannah Guthrie on Today about her leaving daytime television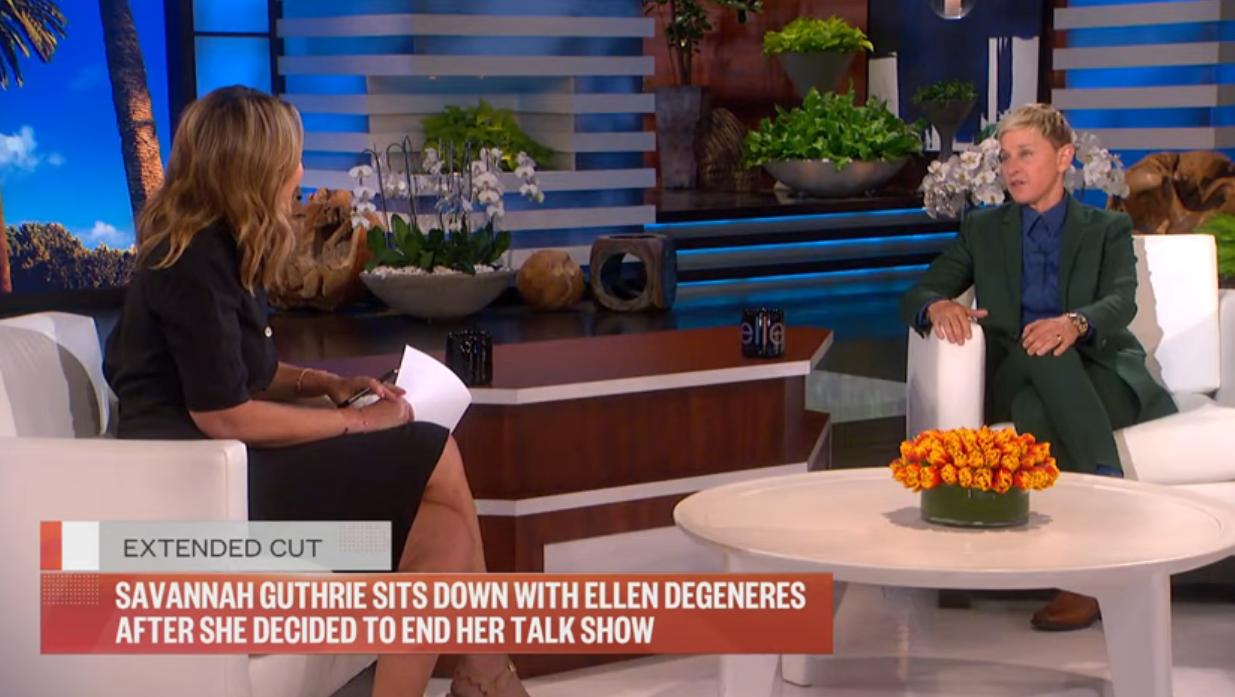 BURBANK – Ellen DeGeneres announced yesterday that she will end her talk show after next season. NBC's Savannah Guthrie speaks with DeGeneres Friday about the decision, which comes 10 months after DeGeneres faced accusations of allowing/running a toxic workplace.
WATCH:
Ellen discusses her departure with Oprah Winfrey
The two powerful women television celebrities shared how each came to the decision for their shows to end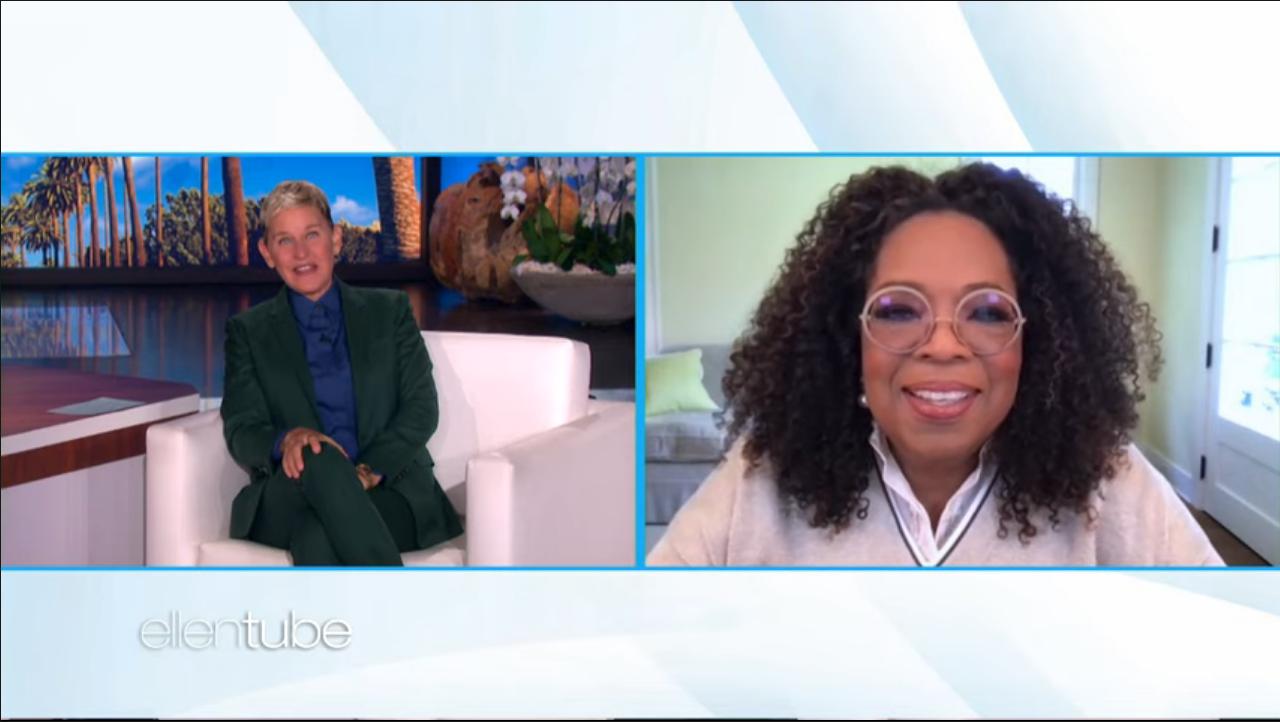 BURBANK – After Ellen DeGeneres announced she would be ending her talk show with Season 19 this week, she had a discussion with invited special guest Oprah Winfrey on Thursday, whose iconic talk show wrapped in 2011 after 25 seasons.
The two powerful women television celebrities shared how each came to the decision for their shows to come to an end, and Winfrey divulged what she misses about her show, and DeGeneres revealed what she will miss about hers.
Winfrey also talked about her new Apple TV+ mental health docuseries "The Me You Can't See," which she co-created and executive produces with the Duke of Sussex, Prince Harry.
WATCH:
Elton John and Years & Years give a fabulous performance at the 2021 Brit Awards
Elton John's & Years & Years' BRIT Awards 2021 song 'It's a Sin' released in support of Elton John AIDS Foundation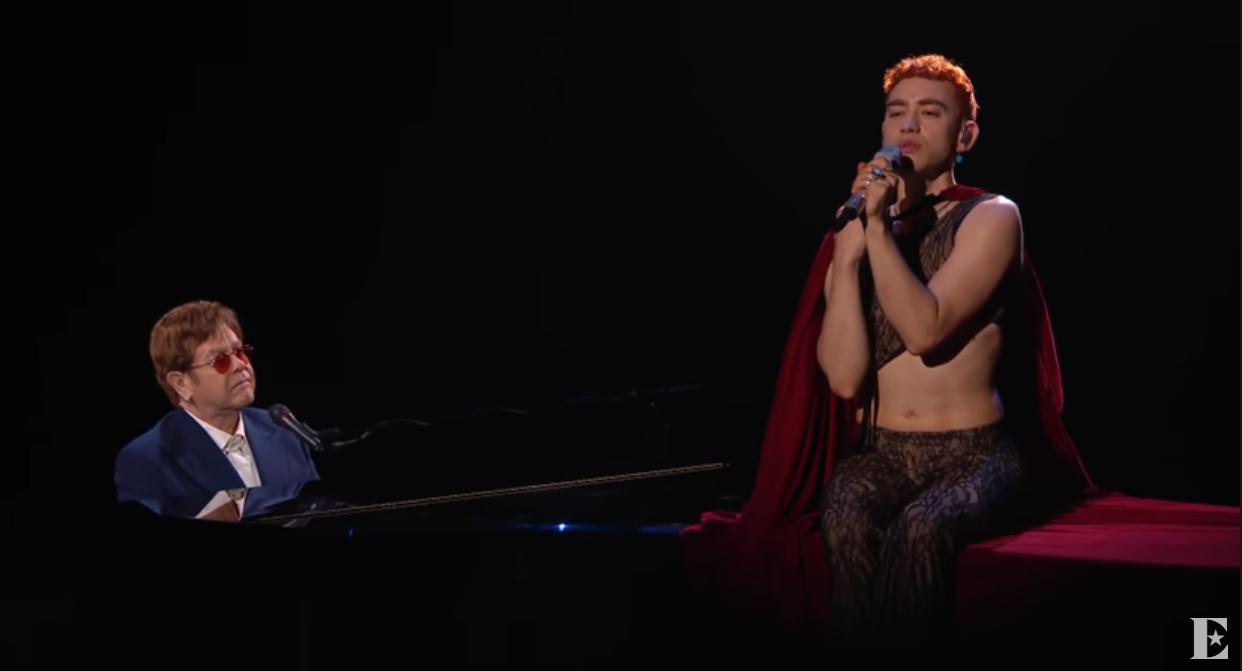 LONDON – In a show stopping performance Tuesday, Sir Elton John and Olly Thornton both who are British musicians, singer-songwriters, actors, and LGBTQ advocates- Thornton performs as Years & Years, rendered their new version of the Pet Shop Boys classic single 'It's a Sin'.
John's and Years & Years' BRIT Awards 2021 performance of the Pet Shop Boys classic single 'It's a Sin' was released in support of the Elton John AIDS Foundation.
WATCH:
LISTEN TO It's a sin HERE: https://EltonJohnYearsandYears.lnk.to…
DONATE TO EJAF HERE: https://donate.eltonjohnaidsfoundatio…