Dine at home, stay at home LA gourmet style
Local dining guide for a lost summer
Now that Los Angeles' shelter in place has been extended through July, the restaurant industry is facing even more serious challenges and tougher restrictions. To help increase revenue, the City of West Hollywood and the West Hollywood Chamber of Commerce has teamed up to create a new ad campaign, asking consumers to order direct from area restaurants vs. using third party dining apps.
"With over 25 percent of our West Hollywood workforce in hospitality, our restaurants are essential to the economic wellbeing of our community," stated Genevieve Morrill, Commerce president and ceo of The West Hollywood Chamber of Commerce.
"The City of West Hollywood and the West Hollywood Chamber of Commerce wanted to help drive business to our restaurants offering takeout. For those with their own delivery operations, we are encouraging patrons to skip the app and order directly.  We want our businesses to make it through this pandemic."
Los Angeles Blade's Susan Hornik talked to Weho restaurants about the pandemic and its impact on their business.
Amarone Kitchen & Wine
8868 Sunset Blvd, West Hollywood, CA 90069
PHONE: (310) 652-2233
Sandro Oliverio, who owns the Italian restaurant, Amarone in Weho and Hard Times Pizza in Echo Park, is frustrated with the shelter in place extension for restaurants.
"For those of us that are white table cloth, sit down restaurants, this is detrimental, as we can only pay staff and rent for so long before it becomes unaffordable. But what other option do we have? Eat like we are in a ICU, gloves, masks and distancing. Not for me… I'll need to think outside the box and find alternative income with the Amarone space."
Olivero has kept his kitchen staff working on to go orders and deliveries. "Business at Amarone is down at least 80 per cent, but we are taking this time to repaint and beautify the space."
A compassionate man, Olivera has also stepped up his philanthropic efforts.
"We feed the homeless that are hungry, with no exception, as long as they respect the social distancing rules, wear a mask and wait outside as we prepare something for them to eat. We are also creating an event to feed our first responders, where we match any donation of 50 guests or more, til we reach our capacity. One for one. We believe in the old saying, put your money where your mouth is. You're either part of the problem or part of the solution. I prefer to be the latter."
Crazy Rockin' Sushi
Manager Lydia is excited to be working with the Weho Chamber on the campaign.
"Through this initiative, we will have the opportunity to interact with people in building meaningful social and emotional relationships. We are very much a part of the local economy, and this will help us improve our strong and successful community around West Hollywood."
At the beginning, the restaurant was faced with tremendous challenges. "But as day by day passes, we are doing much better now."
Walk-In and Phone Order customers get a 10 percent discount.
Kung Pao Bistro
7853 Santa Monica Blvd
West Hollywood, CA 90046
PHONE:  (323) 848-9888
Meison Lay, co-owner of Kung Pao Bistro, is thankful the community has been supportive of his restaurant, which has been in business for nearly 20 years.
"We believe in the #WeHoStrong mentality, and believe the West Hollywood community will continue to come out to support local businesses during this health crisis, which has affected everyone in so many ways," Lay said.
"Financially, we have never been so hard-hit. However, the support and rally of our community has afforded us to keep our entire kitchen staff on the payroll, because they have families to support also. We want our staff, who is like family, to be taken care of."
Lay believes this is not a time for restaurants to think about profits.
"More importantly, we just want enough to support our staff. We appreciate the love that LA has given us, so we give back in return by doing what we do best — cooking up a bounty of Chinese food — and then donating it to our healthcare and community heroes who have worked so hard and risked their lives to protect ours.
For Lay, business and the future of the restaurant was questionable during the start of the pandemic.
"All of our dine-in and corporate catering services suddenly stopped overnight and was a big financial shock to us. However, we thank our community for ordering in from us and being supportive, as we learned a new way to operate in light of COVID-19," Lay acknowledged.
Lay also modified their way of providing meals to customers, such as a contact-free delivery/hand-off option and taking extra steps in sealing and packaging food so that there is minimal contact during transport into the customer's home.
"Also, we reduced restaurant hours, so that our staff can take extra measures in sanitizing our establishment, from the kitchen equipment to the door handles, credit card terminals, and pens that customers use."
Ordering directly from their website, KungPaoBistro.com will give customers free delivery for as long as this stay-at-home ordinance is in place.
"We are offering special dinner packages that we had never offered before, that will include appetizers through dessert," enthused Lay. "We have temporarily been granted the right to sell alcohol to-go, so we are selling our 2 most popular cocktails, the Lychee Martini and Hibiscus Margarita. It is pre-mixed by our staff and ready to serve at home."
Conservatory
8289 Santa Monica Blvd,
West Hollywood, CA 90046
PHONE: (323) 654-0020
Conservatory Restaurant has used the Cafe as a no contact window for food and beverage pick up, noted Paul Kalt, owner. "We've been able to serve the neighborhood and offer a sense of normalcy for people that may be out for a walk and want to stop by and order a coffee or a cocktail, or pick up food on their way home."
Kalt emphasized that Conservatory wants to support as best as possible and is so grateful for healthcare workers. "First responders are invited to come by any and every day and order a non-alcoholic beverage at Conservatory. On Fridays, the restaurant offers a free burger and fries to hospitality workers in need of a meal, all just need to show id and pay stub."
Their cocktail/wine/beer and all day food menu are available for takeout or delivery. "We tried to offer a range of options such as Box Meals for Brunch or Dinner, Spring Sangria Carafe, Mimosa Kits, a wine list offering variety, etc."
IPPUDO
8352 Santa Monica Blvd,
West Hollywood, CA 90069
PHONE: (310) 986-2717
The West Hollywood Chamber of Commerce is a great organization that truly supports local West Hollywood businesses and  connects that community. That is why IPPUDO is a proud member and active member of the Chamber.
As a traditional sit-down restaurant, business is not where it was pre-COVID. But we are so thankful for the West Hollywood community and our guests who have embraced our new takeout and delivery options. For sit-down restaurants, so much of the dining experience is about the service and ambiance, while we can't provide that in full to our guests right now, we strive to provide them with a delightful ordering experience and a tasty ramen meal at home.
IPPUDO's parent company has donated to various healthcare organizations across the country. IPPUDO West Hollywood is currently working on plans to support healthcare and hospitality workers In the West Hollywood community. Stay tuned for details!
Barney's Beanery
8447 Santa Monica Blvd,
West Hollywood, CA 90069
PHONE: (323) 654-2287
A J Sacher, director of operations for Barney's Beanery, is committed to the safety of his customers but is concerned for the future of his restaurants.
"The LA County Department of Health has to do more than just extend a stay-at-home order for three more months. Where is a medical response to this crisis?  What have they done to extend testing, develop treatments, develop a vaccine, or provide a path to restart the economy?  Economic ruin is their only medicine, and that's just not good enough."
Their current carryout menu, which includes carryout cocktails and food, can be found at barneysbeanery.com/carryout. "We have special pricing on a variety of items and we are adding new ones every few days.
Hit Instagram smash burger pop-up Chris N Eddy's debuts in Hollywood
The duo are ready to serve up their acclaimed tasty burgers in their first brick-and-mortar restaurant on Sunset Blvd.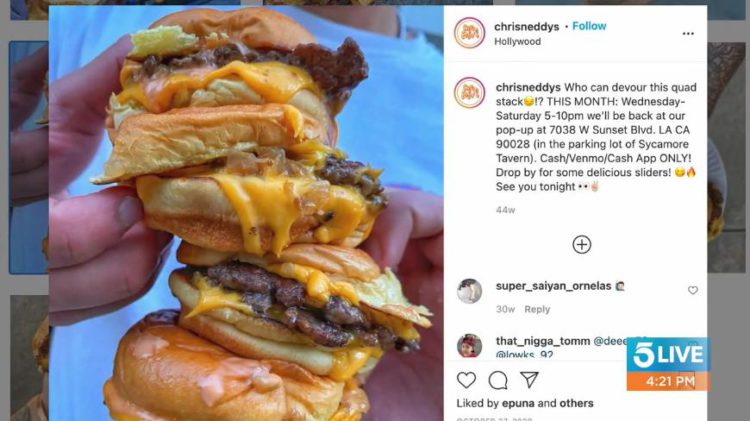 LOS ANGELES – KTLA 5 Live aired a segment Friday on Instagram sensation Chris N Eddy's who have spent months of serving smashburger-style cheeseburgers to lines of hungry diners out in parking lots.
Now the duo are ready to serve up their acclaimed tasty burgers in their first brick-and-mortar restaurant at 5539 Sunset Blvd. in Hollywood. The 5 Live crew visited the shop that has made a name for itself through enticing Instagram photos of their sliders, tater tots and fries.
LA's comeback, a lesbian community leader has a starring role
There's a sense of relief and excitement as LA starts to reopen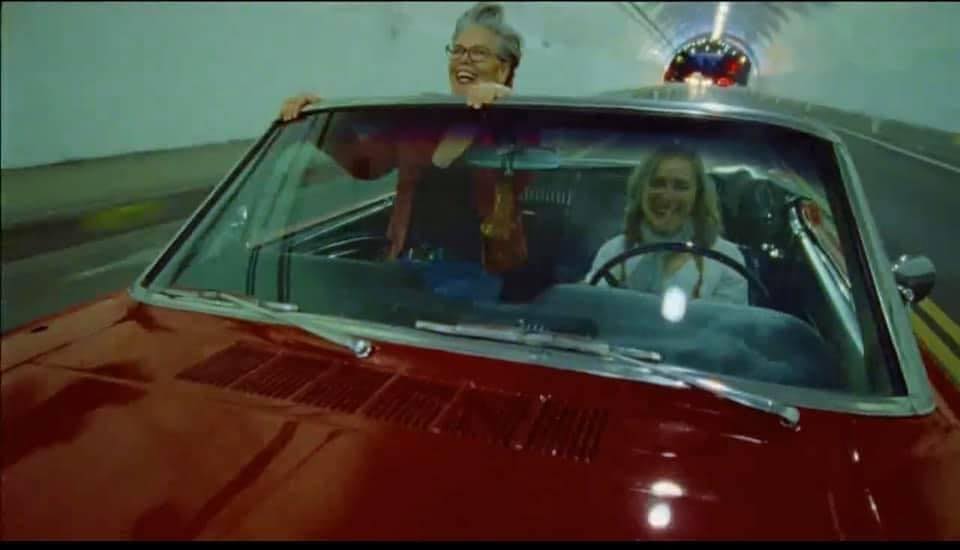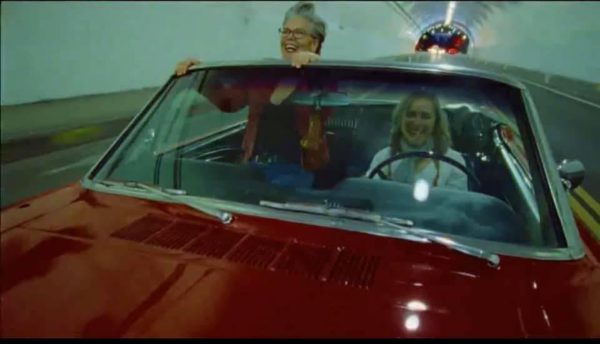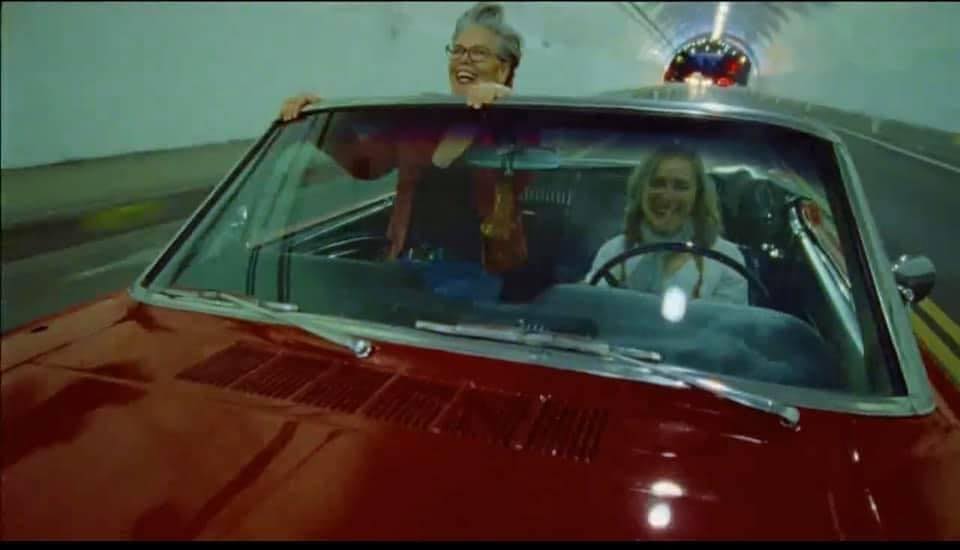 LOS ANGELES – Nearly thirteen long months have passed since the coronavirus pandemic first gripped the greater Los Angeles region as well as the rest of the Golden State.
However, now with the Los Angeles County Department of Public Health reporting that its Health Metrics data continues to reflect reduced transmission of COVID-19 in the County and test positivity remains at the lowest levels of the pandemic- coupled with 53% of the population getting vaccinated, there's a sense of relief and excitement as LA starts to reopen.
Having a role in that reopening literally is Madonna Cacciatore and her spouse Robin McWilliams who are part of an ensemble cast in the recently released Discover Los Angeles dot com television commercial celebrating the sights, sounds, places, and destinations in LA.
Cacciatore, a transplant from the Lone Star State of Texas, in addition to being an actor is also Vice President of the Board of Directors at L-Project Los Angeles, the former Executive Director at Christopher Street West/LA Pride, and the former Director of Special Events at Los Angeles LGBT Center.
McWilliams is the owner and CEO of MadCatch Entertainment, a management company representing some of the most amazing theatrically trained actors, singers and writers in the Los Angeles, and NY area.
WATCH:
West Hollywood's 'Out On Robertson' official launch
The Robertson program is having its official ribbon-cutting ceremony, Saturday, May 1, 2020, at 7 p.m.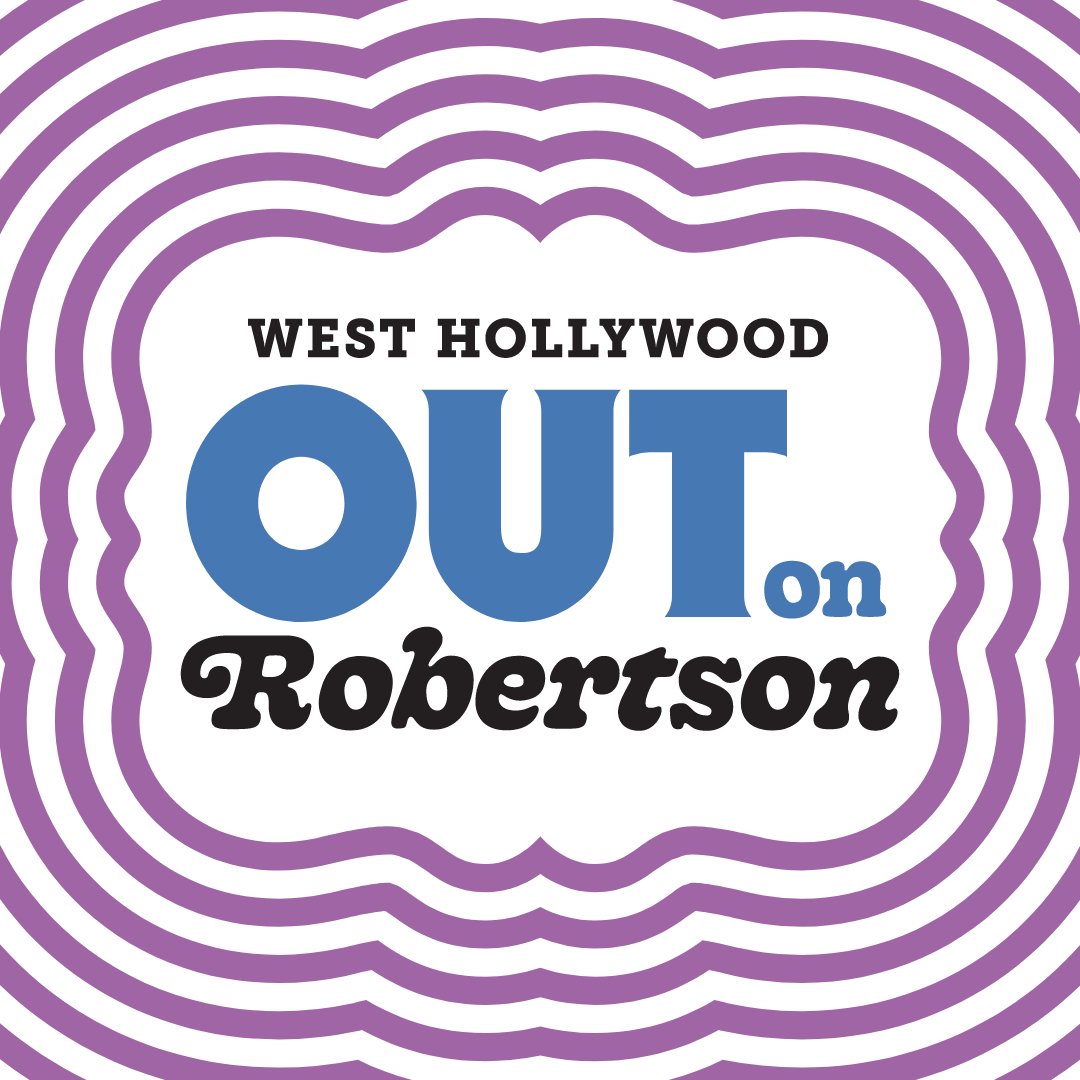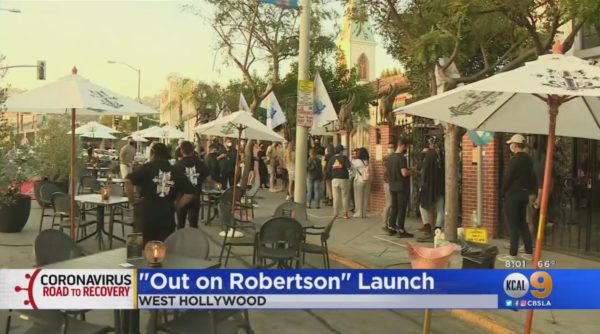 WEST HOLLYWOOD – Mayor Lindsey P. Horvath, Mayor Pro Tempore Lauren Meister, and city council members John D'Amico, John M. Erickson, and Sepi Shyne are set to celebrate the official launch and ribbon cutting of WeHo's OUT on Robertson program May 1.
Because of the impact of the coronavirus pandemic on local businesses, especially restaurants, in August 2020, the City began its Temporary Outdoor Expansion Permit program, known as OUT Zones, by offering streamlined approval for businesses to use sidewalks, on-street parking spaces, and private parking lots as areas to expand operations.
Starting Saturday, April 17, the City expanded that program with a 'soft launch' of OUT on Robertson, a pilot program that closes N. Robertson Boulevard south of Santa Monica Boulevard and north of Melrose Avenue to vehicular traffic each Saturday and Sunday, between 6 p.m. on Saturday and late-night on Sunday, in order to transform the restaurant/retail area into a pedestrian zone with COVID-19 safety protocols.
"Closing this highly trafficked and bustling stretch of Robertson will provide a pedestrian-safe space that allows for appropriate social distancing as the Public Health Department eases capacity restrictions while still monitoring the spread of the virus," said City of West Hollywood Councilmember John M. Erickson. "COVID is not over and we all must remain vigilant about protecting our own health, and the health of others. I'm looking forward to safely seeing you — at a distance and with your most fabulous masks on — OUT on Robertson!"
The Robertson program is having its official ribbon-cutting ceremony, Saturday, May 1, 2020, at 7 p.m.
OUT on Robertson will embrace, on weekends, what compact OUT Zones throughout the City have been offering for months: a place to enjoy sunny days and balmy nights while maintaining social distance, aligning with the Los Angeles County Department of Public Health's health and safety protocols, and supporting community businesses.
People exploring West Hollywood's OUT on Robertson are reminded that the City of West Hollywood has a mandatory face-covering requirement and people are urged to be mindful of maintaining six feet of social distancing for dining, shopping, and personal care under the sun and stars
Plentiful parking is available in the five-story West Hollywood Park structure located at 625 N. San Vicente Boulevard, adjacent to the West Hollywood Library. Additional parking is also available at 650 N. La Peer Drive. For those using rideshare services, the City has established Drop Zones at the corner of Melrose Avenue and N. Robertson Boulevard.