LGBT juror non-discrimination bill reintroduced
Prohibits rejection of jurors based on orientation, gender identity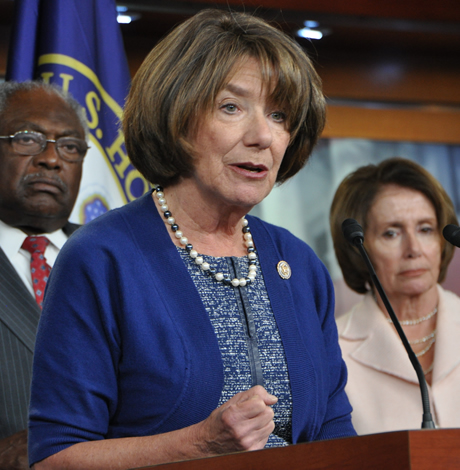 LGBT supportive members of the U.S. House and Senate last week reintroduced legislation that would prohibit discrimination against LGBT people in the process of selecting jurors for trials in the nation's federal courts.
In the House on March 13, Rep. Susan Davis (D-Calif.) introduced the Juror Non-Discrimination Act of 2017, which calls for amending an existing law that bans discrimination against prospective jurors on the basis of race and sex to cover sexual orientation and gender identity.
Two days later, Sens. Jeanne Shaheen (D-N.H.) and Susan Collins (R-Maine) jointly introduced the Senate version of the same bill but which bears a different name, the Jury Access for Capable Citizens and Equality in Service Selection, or ACCESS, Act of 2017.
Both bills state that their intent is to "prohibit the exclusion of individuals from service on a federal jury on account of sexual orientation or gender identity."
As of early this week, three other senators signed on as co-sponsors, Sens. Sheldon Whitehouse (D-R.I.), Patty Murray (D-Wash.), and Ed Markey (D-Mass.).
Sixteen House members – 14 Democrats and two Republicans – signed on as co-sponsors of the House version of the bill as of early this week.
Legal observers have pointed out that during the jury selection process in trials attorneys for plaintiffs in civil cases and prosecutors in criminal cases as well as attorneys for defendants have an opportunity to "strike" or disqualify a limited number of potential jurors without providing a reason.
Although the Supreme Court has ruled that using such challenges to exclude jurors based on their race or gender is unconstitutional, the high court ruling did not apply to sexual orientation or gender identity. A federal law expanded the Supreme Court ruling by banning discrimination in the selection of jurors based on race, religion, sex, national origin, and economic status but also did not cover sexual orientation or gender identity.
Meanwhile, in a development hailed by LGBT rights attorneys, the U.S. Court of Appeals for the 9th Circuit in Northern California ruled in 2014 that it's unconstitutional for a potential juror to be excluded solely because of his or her sexual orientation. But that ruling covers only the seven western states and Hawaii that are in the 9th Circuit.
Supporters of the Juror Non-Discrimination Act and the Jury ACCESS Act say the legislation is needed to extend the 9th Circuit ruling nationwide.
"Serving on a jury is a fundamental right and obligation that no one should be prohibited from fulfilling based on his or her sexual orientation," said Collins, who's the only Republican so far to sign on to the Senate version of the legislation. "I have long worked to fight discrimination, and I am proud to join this effort to eliminate bias from our judicial system," she said in a statement.
In her own statement, Shaheen said, "Our jury selection process should represent our country's values of inclusion and acceptance, not fall prey to discrimination."
Aaron Hunter, a spokesperson for Davis, said Davis and other House supporters of the legislation are hopeful that it will gain traction in the current 115th Congress even though it has never made it out of committee since it was first introduced in 2012. The 2017 version of the legislation has been referred to the Republican controlled Judiciary Committees in the House and Senate.
As of early this week, Rep. Mark Pocan (D-Wis.) was the only one of the six openly LGBT House members – who are all Democrats — to sign on as a co-sponsor of the House bill. As of early this week, Sen. Tammy Baldwin (D-Wis.), the nation's first openly gay or lesbian U.S. senator, also had not signed on as a co-sponsor.
Hunter said he believes it was the logistics of arranging to be a co-sponsor of a newly introduced bill rather than any type of objection or disagreement that has prevented many lawmakers from immediately becoming co-sponsors, including the LGBT members.
Missouri bill would ban companies' "refusing to deal with" clauses
This recent move comes after recent high-profile cases of companies pulling business with X, formerly Twitter, over rising hate speech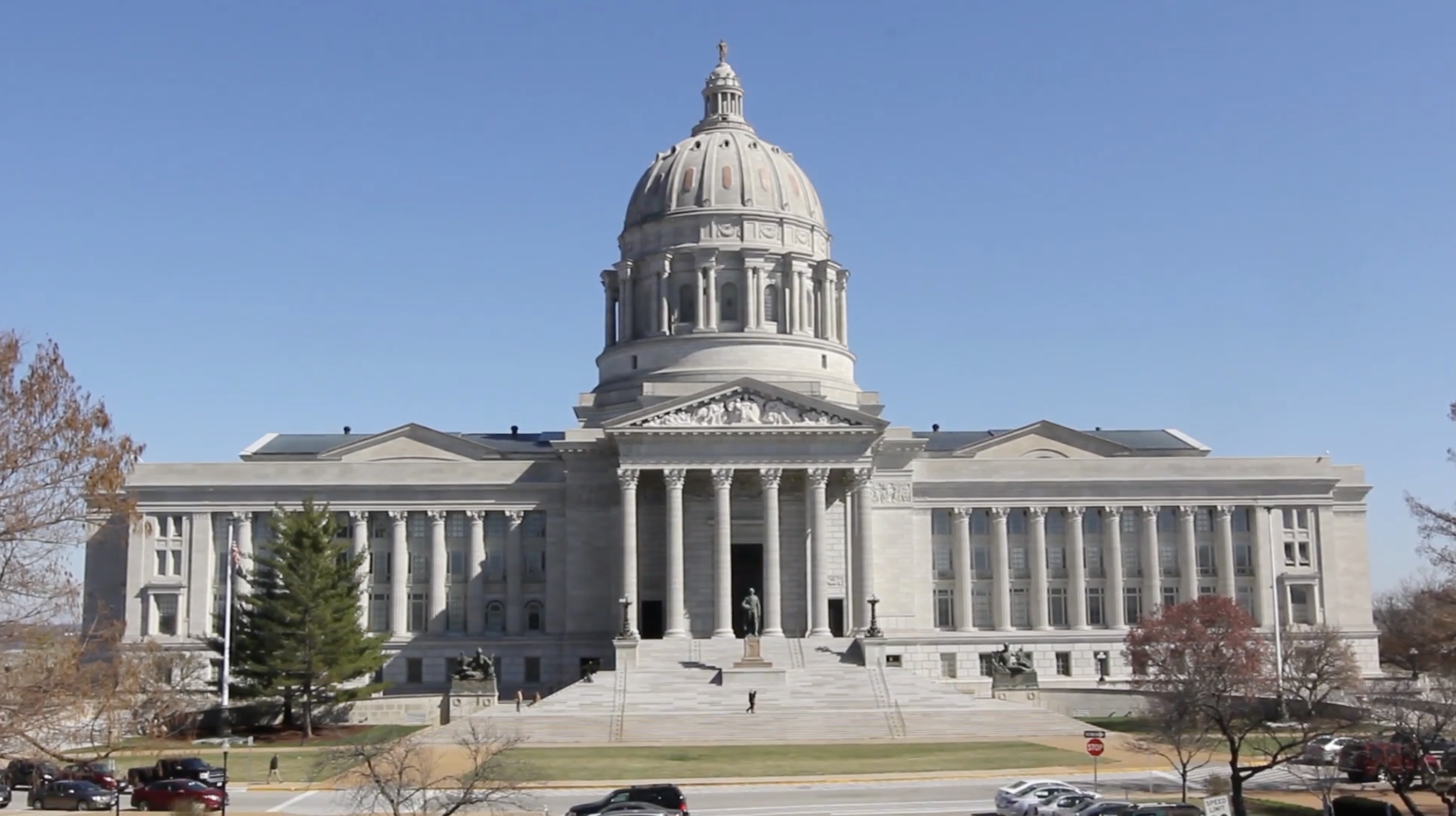 By Erin Reed | JEFFERSON CITY. Mo. – A new bill in Missouri could significantly curtail the ability of companies in the state to pull business with other companies over anti-trans, anti-abortion, or other policies.
The bill, Senate Bill 1061, would ban companies doing business with the state from engaging in "economic boycotts" over a large list of issues, including transgender care and abortion. The boycott ban includes "refusing to deal with" or "terminating business with" other companies over these policies.
This recent move comes after recent high-profile cases of companies pulling business with X, formerly Twitter, over rising hate speech on the platform.
The bill stipulates that companies doing business with the state of Missouri cannot engage in economic boycotts targeted at other companies over issues traditionally supported by conservative politicians. Notably, the ban applies not only to companies doing business with the state of Missouri but also to companies doing business with any political subdivision of the state.
Typically, this includes counties, city governments, public schools, public libraries, and more. This would affect the nearly 700 businesses that have direct contracts with the state, and countless more that have contracts with school boards and local governments.
Under this law, companies that enter into contracts with any of the aforementioned entities would be barred from "refusing to deal with," "terminating business with," or otherwise engaging in economic activities designed to penalize a company over that company's views relating to "not facilitating sex or gender change" or not facilitating "access to abortion." It also includes other topics, such as boycotts over environmental policies and firearms.
You can see the provisions targeting economic boycotts of other companies, including the abortion and trans provision, here:
The issue of economic boycotts over anti-LGBTQ+ policies has gained rising attention in recent months. Companies have "terminated business activities with" X, formerly Twitter, over its support for hate speech, which, for some, has included anti-LGBTQ+ hate speech. New policies on X include ending a previous policy that protected transgender people from harassment on the platform, including targeted misgendering.
It is unclear if this policy would bar businesses from terminating business with X – companies boycotting the social media platform over Elon Musk's declaration that he would lobby to criminalize gender affirming care, for instance, might violate the law if they have contracts with Missouri or any city government, school, or library. For example, IBM pulled advertising on X and currently has an open contract with the state.
This bill is not the only one like it in the United States. Over the last year, several others have been proposed with the same language, although all of them have failed to pass. Bills with similar wording have been proposed in Oklahoma, South Dakota, Texas, Ohio, and Iowa.
This approach could, in part, stem from an earlier law targeting a different boycott target: last year, the Eighth Circuit Court of Appeals ruled that a law requiring companies that do business with public entities in Arkansas to not engage in boycotts of Israel could be enforced.
This approach to targeting companies over their commitment to rejecting hate speech is likely to be repeated in several states this year. Increasingly, Republicans are mobilizing state law and enforcement efforts against corporate activism when it does not agree with the Republican platform.
Despite claiming to be in favor of "absolute free speech" and "less regulations," these supposed values do not clearly apply when companies choose to protect LGBTQ+ people.
****************************************************************************
Erin Reed is a transgender woman (she/her pronouns) and researcher who tracks anti-LGBTQ+ legislation around the world and helps people become better advocates for their queer family, friends, colleagues, and community. Reed also is a social media consultant and public speaker.
Follow her on Twitter (Link)
Website here: https://www.erininthemorning.com/
******************************************************************************************
The preceding article was first published at Erin In The Morning and is republished with permission.