Takano Says Nunes Has 'Shot His Credibility,' Should Recuse Himself From Russia investigation
Takano Says Nunes Has 'Shot His Credibility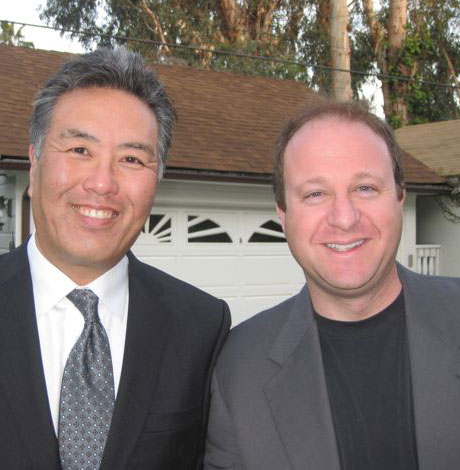 With more bombshell revelations every day over the politicalization of the investigation into Russian involvement in the 2016 presidential election, openly gay Democratic Rep. Mark Takano of Riverside has added his voice to the growing chorus calling for Republican Rep. Devin Nunes of Tulare, California to recuse himself as chair of the House Intelligence Committee.
In a phone interview from Washington DC with the Los Angeles Blade on Thursday, Takano talked about the uproar over his conservative California colleague and how he thinks Democrats winning back the House is the only way to get a fair and true investigation in Russian interference and possible Trump collusion. Takano is co-chair of the Democratic Congressional Campaign Committee's LGBT Caucus with Colorado Rep. Jared Polis,
Nunes, who was on Donald Trump's presidential transition team, is under intense fire for announcing at a news conference outside the White House that he had seen intelligence reports showing that Trump, his campaign and his associates had been incidentally swept up in foreign surveillance activities during the Obama administration. Nunes said he talked to House Speaker Paul Ryan before dashing to the White House to brief Trump. However, Nunes failed to follow protocol and brief his Ranking Democratic committee co-chair Rep. Adam Schiff or any of the other committee members about what he discovered.
During a brief White House photo op,  Trump said he felt "somewhat vindicated" by Nunes' revelation since FBI Director Comey and other high ranking officials, including Nunes, had said a Trump tweet claiming former President Obama had ordered wiretapping of Trump Tower during the 2016 campaign was not true.
"I very much appreciated the fact that they found what they found," Trump told reporters. But on Thursday, the New York Times reported that Nunes' two previously unidentified sources were, in fact, White House officials.
"Several current American officials identified the White House officials as Ezra Cohen-Watnick, the senior director for intelligence at the National Security Council, and Michael Ellis, a lawyer who works on national security issues at the White House Counsel's Office and was previously counsel to Mr. Nunes's committee," The Times wrote. "Though neither has been accused of breaking any laws, they do appear to have sought to use intelligence to advance the political goals of the Trump administration."
Takano told The Blade that Nunes may now face a challenger in 2018. "Someone will probably run against him," says Takano.
"The D-Tripe C will continue to look at people who are targets and Mr. Nunes really hasn't done himself any favors. As someone said today, 'Devan Nunes reports to the president' – which is kind of an astounding thing to say about a congressman – that they serve the president. In this case, Mr. Nunes has compromised his ability to lead an oversight role, which is what his committee is supposed to do. To have a fair investigation, a fair review of what's going on — I think he has shot his credibility by having gone to the White House without the knowledge of his colleagues," Takano says. "I have called for Mr. Nunes to recuse himself from the investigation, not to step down but to recuse himself because I don't think he can be a fair and independent oversight leader."
Takano makes a distinction between Nunes' recusal and replacement since there might be "issues" with whomever among Nunes' Republican colleagues might replace him.
"These are folks who are more interested in keeping power so they can make decisions," Takano says. "They have a president who is willing to sign off on their agenda. So I don't see Congress, under their leadership, as a co-equal branch that's interested in getting at the truth. And getting at the truth is what I think the American people want to see happen. And unfortunately, I don't see Mr. Nunes or whoever would succeed him next in line as advancing that cause."
Takano says "it's very important that the American people understand" that Democrats must in in 2018, "to get at the truth about what happened, to understand to what extent the Russians interfered with the American elections and what was the impact – as well as possible connections to Donald Trump's financial interests," Takano says. "There are more than enough reasons and cause to hold this president and administration accountable.
"And I don't think that's going to happen until the Democrats have control of the House and can exercise subpoena power and compel testimony and have the real ability to investigate. That's just not going to happen until there is a change in who holds the majority in the House."
This interview was part of a story for the Desert Outlook of Palm Springs, a division of the Desert Sun.
Marjorie Taylor Greene tweets homophobic attack on Sen. Wiener
"Greene is a toxic person & embodies why the MAGA movement is dangerous, a threat to our democracy & to the personal safety of LGBTQ people"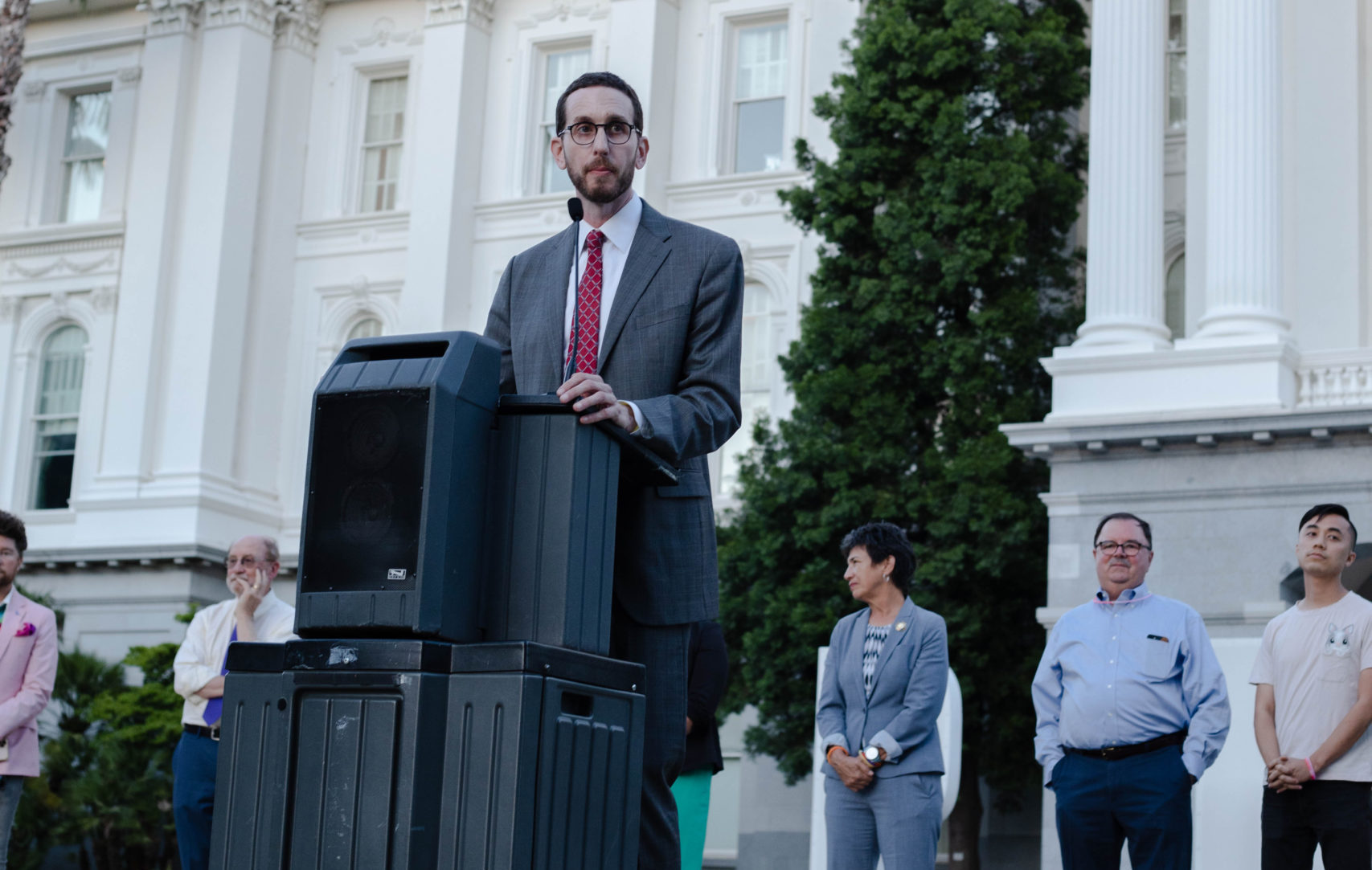 LOS ANGELES – Far-right Republican U.S. Rep. Marjorie Taylor Greene attacked Calif. State Sen. Scott Wiener, (D-San Francisco) on Tuesday after Wiener made a point of calling out use of the word "groomer," as the abusive reaction and fallout from right-wing sources regarding the mass-shooting at Club Q in Colorado Springs, continues to ratchet up against the LGBTQ+ community.
"The word "groomer" is categorically an anti-LGBTQ hate word. It's super homophobic/transphobic. It plays into the slander that LGBTQ people are pedophiles. It's no different than calling someone a fagg*t. If you call someone groomer, you're inciting violence against LGBTQ people," Wiener stated in his tweet.
Quoting Wiener's tweet the far-right MAGA Georgia congresswoman called the Senator a "communist" questioning Wiener's loyalty and service to both the State of California and the U.S. she then went on to accuse Wiener of being a "groomer" implying that the Senator was a predator of minors for sexual purposes:
"Pass my Protect Children's Innocence Act to stop communist groomers like this from using state government power to take children away from their parents to allow a for-profit medical industry to chop off these confused children's genitals before they are even old enough to vote."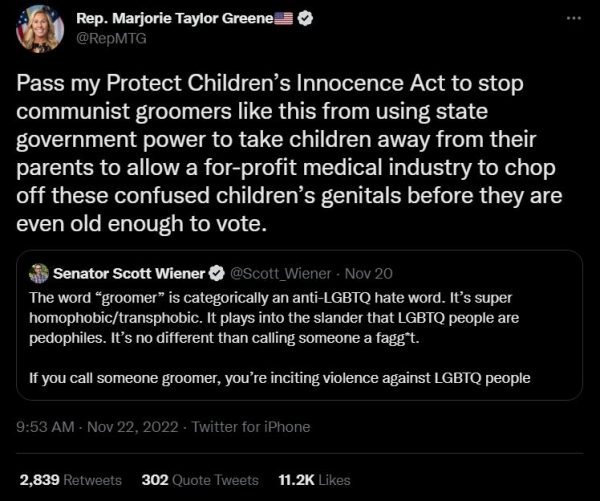 In an emailed statement, Senator Wiener responded to the homophobic attack by the Georgia Republican:
"The same day Elon Musk reinstated QAnon extremist Marjorie Taylor Greene, she launched a vile homophobic attack on me because of my vocal advocacy in response to the Club Q slaughter. When Greene has attacked me in the past, threats against me have typically increased. She is a toxic person and embodies why the MAGA movement is so dangerous. Green is a threat to our democracy and to the personal safety of LGBTQ people."
The term 'groomer' is considered highly offensive as it broadly brushstroke paints LGBTQ+ people as child molesters.
The definition according to the Urban online dictionary:
1 (the crime definition): An adult that builds a sense of trust with a minor to exploit and/or abuse them, typically (but not always) in a sexual manner. This is a crime, and it also causes harm to the minor.
2 (in US politics): What republican politicians and supporters refer to LGBTQIA+ people and their allies as, to manipulate their audience to pass anti-LGBTQIA+ legislation. This is targeting and harming LGBTQIA+ people and the people using the word in this manner typically are (or have connections with those who are) actual groomers.
National Public Radio, (NPR) reported this past May the Movement Advancement Project's executive director, Ineke Mushovic, pointed out:
"What the far right often does is they engage people's reptilian brains, the fight-or-flight instinct," says Mushovic. "And so it behooves far-right conservatives to put people in a state of fear, because then they're reactive. They don't support change."
The "grooming" narrative, Mushovic added, "taps into this primal sense of fear and this kind of parental protective instinct. But we know it's a completely false narrative."
The "grooming" narrative has been actively promoted by conservative activist Christopher Rufo, and Daily Wire pundit and transphobe Matt Walsh who have both attacked gender affirming care in their assaults on the LGBTQ+ community.
It took three days after the mass shooting at Club Q for the Daily Wire's Matt Walsh to blame the victims for the massacre. pic.twitter.com/08kitTdpMt

— Ari Drennen (@AriDrennen) November 22, 2022
Green's H.R.8731 – Protect Children's Innocence Act, was introduced this past August 19 and has forty-nine Republican members listed as co-sponsors. The language as introduced stated targets primarily Trans youth healthcare and targets colleges and universities from "offering instruction in gender affirming care:"
This bill places restrictions on the provision of gender affirming care. Gender affirming care includes performing surgery, administering medication, or performing other procedures for the purpose of changing the body of an individual to correspond to a sex that differs from the individual's biological sex.
Specifically, the bill makes it a felony to perform any gender affirming care on a minor and it permits a minor on whom such care is performed to bring a civil action against each individual who provided the care.
Additionally, the bill prohibits the use of federal funds for gender affirming care or for health insurance that covers such care. Such care may not be provided in a federal health care facility or by a federal employee. The bill also prohibits qualified health plans from including coverage for gender affirming care. Further, plans that include coverage for such care are not eligible for federal subsidies. […]