Palm Springs events calendar April 7-15
Concerts, galleries and more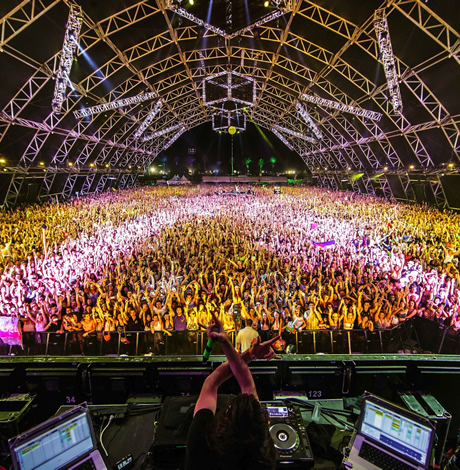 Friday, April 7
Southern Baptist Sissies by Del Shores – at Desert Rose Playhouse (69-620 Highway 111, Rancho Mirage)  – Fri & Sat – 8:00 PM – 10:00 PM, Sun 2:00 PM. Southern Baptist Sissies follows the journey of four gay boys in the Baptist Church. Storyteller Mark Lee Fuller tries to create a world of love and acceptance in the church and clubs of Dallas, Texas, while desperately trying to find a place to put his own pain and rage. April 7 – 9
Chapatti by Christian O'Reilly – at The Pearl McManus Theater (314 S Cahuilla Road, Palm Springs CA.)  7:30 PM to 9:30 PM. Dezart Performs brings Chapatti to Palm Springs. Romance is a distant memory for two lonely animal-lovers. When Dan and his dog, Chapatti, cross paths with Betty and her 19 cats, an unexpected spark begins a warm and gentle story about two people re-discovering the importance of human companionship. April 7 – 9
Women of Abstract Expressionism at The Palm Springs Art Museum (101 Museum Dr. Palm Springs, CA) – 10:00AM to 5:00 PM. This exhibition presents the work of twelve American women artists active in New York City and the San Francisco Bay area in the late 1940s and 1950s. April 9 – May 28
On the Grid: A Look at Settlement Patterns in the High Desert –at The Palm Springs Art Museum, The Architecture and Design Center, Edwards Harris Pavilion (300 S Palm Canyon Dr. Palm Springs, CA) -10:00AM to 5:00 PM Coinciding with the inaugural presentation of Desert X, the international art biennial in the Coachella Valley, the museum presents On the Grid: a look at settlement patterns in the high desert, an exhibition focused around Lay of My Land, a major sculptural work by the Joshua Tree-based artist Andrea Zittel. April 9 – May 22
Pat Lasch Retrospective at the Palm Springs Art Museum Palm Desert (72-567 Highway 111, Palm Desert, CA) 10:00AM to 5:00 PM Pat Lash: Journeys of the Heart surveys more than four decades of the artist's work, highlighting delicate cake and pastry sculptures for which she is best known, alongside stitched canvases, porcelain figures and a stunning display of life-size dresses marking significant moments in a woman's life.
Saturday, April 8
An Evening with Norm Lewis –at Palm Springs Art Museum Annenberg Theater (101 N Museum Drive, Palm Springs,CA.) 8:00 PM – 9:30PM Norm Lewis is a performer of breathtaking range and power. Lewis received Tony, Drama Desk, Drama League, and Outer Critics Circle Award nominations for his performance as "Porgy" in the Broadway production of The Gershwin's Porgy and Bess. Other Broadway credits include Sondheim on Sondheim, The Little Mermaid, Les Misérables, Chicago, Amour, The Wild Party, Side Show, Miss Saigon, The Who's Tommy, and most recently as "the Phantom" in Phantom of the Opera.
Anything Goes! at The Bank Palm Springs (383 S Palm Canyon Drive, Palm Springs) 8 PM on April 8, 3 PM on April 9 Modern Men presents Anything Goes! – Songs from the 30's 40's & 50's.
Concerts Under The Palms at Spa Resort Casino: Lou Gramm at The Spa Resort Casino (401 E Amado Rd, Palm Springs) 7-9:30 PM Concerts Under the Palms welcomes to the stage the voice of Foreigner, Lou Gramm for this free concert.
Sunday, April 9
Opera in the Park – at Sunrise Park (401 S. Pavilion Way, Palm Springs) 1-4 PM Opera in the Park is a celebration of great opera music with outstanding young singers.
Thursday, April 13
Open Call Talent Competition at the McCallum Theatre (73-000 Fred Waring Drive, Palm Desert) 7-9 PM. Don't miss the Valley's best performers of all ages in this exciting talent competition that has become a McCallum audience favorite and sell-out event. Local artists team up with the staff and crew to present four visually stunning and energy filled performances. Vote for your favorite performer. Celebrate the winners at Saturday evening's final performance. April 13 – 15, Saturday April 15 at 2 PM as well.
Friday, April 14
The Lady With All the Answers by David Rambo – at the Palm Springs Art Museum Annenberg Theater (101 N Museum Drive, Palm Springs.) 7:30-9:30 PM Coyote StageWorks, presents "The Lady With All the Answers," a popular one-woman play that will feature Coachella Valley favorite Gloria Loring as she portrays the beloved American advice columnist Ann Landers. April 14-16 and 19-23.
They All Sang My Songs. A Tribute Cabaret to Composer Jack Lawrence – at The Pearl McManus Theater (314 S Cahuilla Road, Palm Springs.) 7:30-9 PM. Five cabaret singers, well known and beloved by audiences here in the desert, are coming together to pay tribute to one of the most prolific, but unknown to many people, contributors to the American Songbook, Jack Lawrence. April 14-15
Coachella Music and Art Festival 2017 Weekend One at the Empire Polo Club (81-800 Avenue 51, Indio) April 14-16 The Coachella Valley Music and Arts Festival (commonly referred to as Coachella or the Coachella Fest) is an annual two-weekend, three-day music and arts festival.
R.K. Russell's life, sport & bisexual awakening 
This Black queer former NFL player says he's fighting "for us all to be seen, whether it be in the pages or on the screen"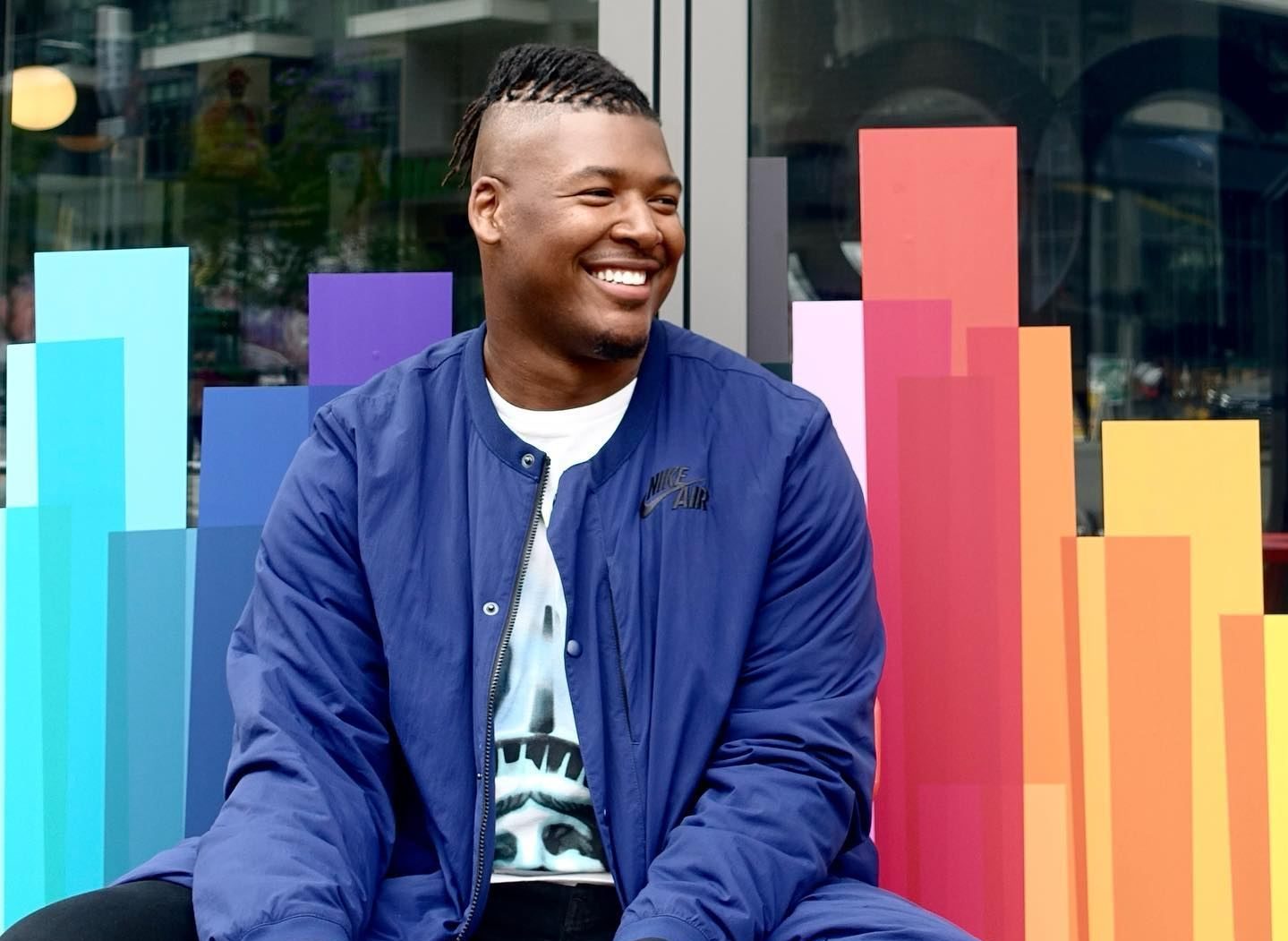 WEST HARTFORD, Conn. – He's tackled opponents on the gridiron, paved a path for out LGBTQ+ athletes and shared his unique voice in words and prose. Now R.K. Russell is celebrating the release of his long-awaited memoir, The Yards Between Us, as well as a Hollywood deal to bring his story to television viewers. 
It's something Russell told the Los Angeles Blade he never dreamed would be possible, even as a child.
"Grown me could barely imagine the book, let alone, little me," Russell said. "It is something I have not seen before, and something that doesn't really exist. Something that is so shocking even to me, this being my life. I think the reason that I continue to take these opportunities that come to use my platform and my voice and my talents, my gift, to not just tell these stories, but to hopefully champion other people in their story. To just fight for us all to be seen, whether it be in the pages or on the screen, everywhere people exist. We exist."
As the Blade reported in August 2019, Russell came out as bisexual in a feature for ESPN. The NFL defensive end was drafted by the Dallas Cowboys in 2015 and played a few seasons for the Tampa Bay Buccaneers and Buffalo Bills. After coming out as a free agent, Russell wasn't able to fulfill one of his dreams — to play professional football as an out and proud bisexual man. But at that time, he said all he was focused on was living his truth.
"It was a powerful time in my life," Russell told the Blade. "It was the first time I really felt that I was taking all this control and I wasn't just at the mercy of the NFL or waiting for that phone call, or at the mercy of friends, family, lovers. It was my decision and my moment and my truth. And I got to express it in a form that felt very genuine to me."
The Buffalo native called the experience "freeing."
"I didn't think I'd realize how much I had been proverbially holding my breath until that moment. And then it just felt like such an exhale. It's such a freeing thing, and the weight of the burden of that secret, of that shroud, or that shame," he said. "I just realized how heavy what I had been carrying for so long. So, definitely a powerful and freeing moment."
Having already told part of his story to ESPN, The New York Times and other news outlets over the years, there was a reason Russell felt it was important to write the rest of his story.
"That was just a very specific part of my life, and it showed me that maybe by sharing my whole story, my life and my journey and my truth and other parts could be just as impactful, if not more impactful," he said. As he set out to write the memoir, he said he first experienced imposter syndrome, until he came to a realization.
"The point that got me through was, 'What would little R.K. read that would have helped him? What was a book that didn't exist when he was young, and that he could have picked up and seen himself, or that people like him can pick up and see themselves? Or even people unlike him, to get a human connection to someone that does not look like them or doesn't play sports?' So, I think the huge, final push was, 'What would I have liked to have read as a child?' And hopefully that will help other people."
The Yards Between Us traces not only Russell's football career and his love for the game, for both men and for women, but also what it was like for him to keep his bisexuality secret and the tension between his private and public lives. As his weighs upon him, he's dealt a devastating loss, an event that leads to an all-enveloping darkness, until finally he recognizes, it's time to make a change.
Since coming out, he's found love with his boyfriend, Corey, grown closer to his mother and this September he'll mark four years sober.
Russell's memoir has won him accolades from LGBTQ+ readers, but not just them.
"I've also gotten a lot of support from people who aren't LGBTQ+ who see the value in the story, but also see the value in the intersections of it all. Because I don't just talk about being a bisexual, I talk about being a Black man. I talk about being a football player, defining masculinity and redefining masculinity. There's a lot of intersections that my story crosses. And I think for people to see all of these layers also coexisting in one person, that's important to see the bridges between these communities that at times can be put against each other, or it can be divided, to see them all exist within one person."
While all that sounds very serious, Sony Pictures Television sees comedy gold in exploring Russell's intersectionality of sports, race, sexuality and masculinity. His memoir is being adapted into a half-hour comedy series, as Deadline reported. Russell is co-writing and executive producing a half hour comedy series with Saeed Crumpler of "Flatbush Misdemeanors," alongside Gabrielle Union, who is a producer in her own right as well as wife to Dwyane Wade and stepmother to their 15-year-old trans daughter, Zaya Wade. As the Blade reported last month, the Wades left Florida because of its anti-trans policies and laws.
"She's fantastic. Amazing," said Russell. "If anyone wants to know what allyship looks like, Gabrielle Union and Dwyane Wade and their whole family, they're so amazing. "
Union, he said, recognizes the importance of representation. "It's important to have genuine representation, whether it be during Pride Month with companies and campaigns or in shows and books that our stories are coming from, that there are Black queer writers writing Black queer stories hopefully also in part started or acted by Black queer artists."
Long before he wrote a word of his memoir, Russell has been publishing his own poems, which he told the Blade was his "way to express life with words." He said he started writing poetry following the death of his stepfather.
"It was a way for me to kind of name grief, without naming it. I didn't have that vocabulary, that word at that time, but I was feeling it so intensely," he said.
One of Russell's poems, Tributes, was an effort at explaining bisexuality and his experiences. "'Bisexuality,' the word, means something slightly different to you, to me, or to someone else. I can talk about the experience in a way that is so varied and so broad and to me, so true and genuine." Below, an excerpt from that poem:
Love is freedom
and the freedom to love is a birthright,
or at least it should be.
These years fill my canvas
and I know too much of life to expect
only one color to leave its strokes across my heart.
Paint is intended to mix no matter the artist. —Tributes, by R.K. Russell