Salvadoran trans activist nominated for international human rights award
Karla Avelar co-founded COMCAVIS in 2008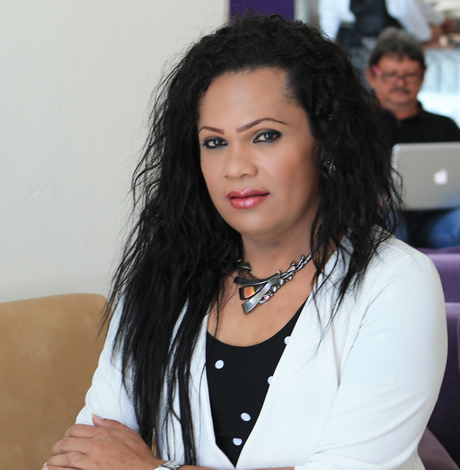 Karla Avelar in 2008 co-founded Comunicado y Capacitando a Mujeres Trans, a group known by the Spanish acronym COMCAVIS that advocates on behalf of trans, intersex and LGB Salvadorans. Five detained members of FreeThe5KH, a Cambodian human rights group, and Mohamed Zaree of the Cairo Institute for Human Rights Studies in Egypt, have also been nominated to receive the Martin Ennals Award for Human Rights Defenders.
Amnesty International, Human Rights Watch, Human Rights First, the International Federation for Human Rights, the World Organization Against Torture, Front Line Defenders, the International Commission of Jurists, EWDE Germany, International Service for Human Rights and Human Rights Information and Documentation Systems are the organizations that comprise the jury for the award. The ceremony at which it will be presented is scheduled to take place in Geneva on Oct. 10.
"I want to thank Martin Ennals, the jury and those who nominated me for this important award," said Avelar in a press release that Human Rights Watch released on Wednesday.
Anti-LGBT violence rampant in El Salvador
El Salvador is a small Central American country that borders Guatemala and Honduras.
The country has one of the world's highest murder rates. Homophobic and transphobic rhetoric from politicians and religious figures, discrimination, poverty, ineffective policing and a lack of educational and employment opportunities are among the myriad factors that have made LGB and especially trans Salvadorans particularly vulnerable to violence.
A group of four "unknown men" with guns carjacked Avelar last October and demanded her cell phone and identification. Three trans women were killed in San Luis Talpa, a municipality in La Paz Department that is roughly an hour south of the Salvadoran capital of San Salvador, in February.
Bianka Rodríguez of COMCAVIS told members of the Inter-American Commission on Human Rights last month during a hearing in D.C. that trans women's family members and gang members frequently target them. She said several trans women have fled El Salvador since the San Luis Talpa murders.
"Although today I am in danger, and sure that my struggle is risky, my eagerness for justice and equity motivates me," said Avelar in the Human Rights Watch press release. "I will continue to push the state to accept reforms and legislation proposed by civil society to allow the LGBTI community to fully enjoy their human rights."
A transgender activist in El Salvador has been nominated for an international human rights award.
Instagram lets Gays against Groomers spread harmful rhetoric
Many of the group's posts violate Instagram's policies against hate speech, harassment, and misinformation, but has gone largely unchecked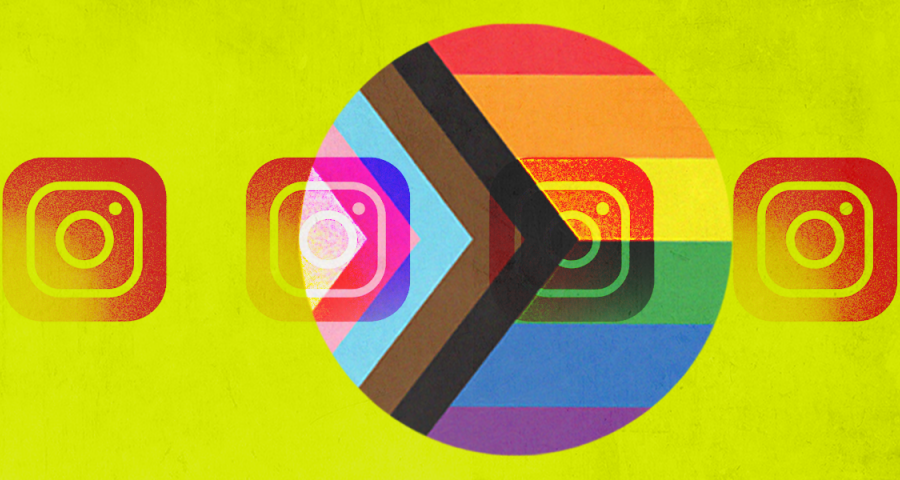 By Camden Carter | WASHINGTON – Meta has allowed anti-LGBTQ group Gays Against Groomers — which falsely frames itself as a grassroots coalition that wants to protect children, but is actually composed of experienced right-wing grifters — to push false narratives about LGBTQ people on its platforms, particularly Instagram. 
Facebook, Instagram, and Threads are some of the few mainstream platforms that have not banned Gays Against Groomers, even though the group seems to have repeatedly violated the platforms' policies, including by repeatedly promoting the anti-LGBTQ "groomer" slur, claiming trans people have mental and moral deficiencies, and spreading misinformation that's been debunked by third-party fact-checkers.
Instagram, in particular, has a history of failing to moderate harmful accounts despite Meta's anti-hate speech and harassment policies. Attacks have often targeted LGBTQ people, whom Meta has repeatedly claimed it is committed to supporting.
Gays Against Groomers maintains Facebook, Instagram, and Threads accounts, but it has been banned or suspended from other platforms:
Meta's policies prohibit users from targeting LGBTQ people with hate speech (including "groomer") and harassment, and it promises to label misinformation:
Meta's policies prohibit users from targeting LGBTQ people with hate speech (including "groomer") and harassment, and it promises to label misinformation:
On Instagram, Gays Against Groomers has repeatedly referred to LGBTQ people as "groomers":
On Instagram, Gays Against Groomers has repeatedly targeted trans people with claims of mental deficiencies:
Gays Against Groomers has repeatedly spread misinformation about gender-affirming care on Instagram, including falsely claiming that it is a form of mutilation or pedophilia:
On Instagram, Gays Against Groomers has repeatedly accused LGBTQ people of having moral deficiencies, including by pushing the right-wing myth that LGBTQ people are embracing pedophilia:
Recycled claims that that LGBTQ people are embracing pedophilia have also been thoroughly debunked, yet Gays Against Groomers has repeatedly pushed this narrative on Instagram:
Gays Against Groomers has also targeted LGBTQ people on Meta's other platforms, Facebook and Threads:
Related:
Grifter Gays: How conspiracy theorists and right-wing operatives created Gays Against Groomers
Instagram is letting accounts promoting hate speech go unchecked
Right-wing LGBTQ influencers switch teams as homophobic video shared by DeSantis campaign draws widespread condemnation
************************************************************************************
The preceding article & research study was previously published by Media Matters for America and is republished with permission.