Outfest presents diverse, exciting lineup for 2017
'Gender parity, trans justice and racial equality'
With its just-announced 2017 schedule, Outfest presents one of its most diverse and inclusive slates ever, with nearly 200 films from more than 30 countries, and several world and regional premieres.
"I'm really excited about and invested in this year's lineup because of how socially conscious and relevant these films are," says Lucy Mukerjee-Brown, director of programming for Outfest, one of America's longest running and most important LGBTQ film festivals. ""Queer filmmakers are politically engaged with much more urgency this year, and as a result their films really demand attention." Gender parity, trans justice and racial equality are all themes that are coming though loud and clear in these films. And I'm so proud to be able to say that 50 percent of the features are directed by women. It's about time!"
Outfest kicks off this year on Thursday, July 6 with God's Own Country, a film that's received rave reviews since its debut at Sundance earlier this year, and one that many are dubbing "the British Brokeback Mountain." Twenty-five-year-old Yorkshire sheep farmer Johnny leads a bleak life resigned to lonesome toil, until romance comes along unexpectedly in the form of migrant Romanian farm worker Gheorghe. Following Outfest tradition, the opening screening takes place at DTLA's iconic Orpheum Theatre, and will be followed by the outdoor Opening Night Gala party, always one of the most important events on LA's LGBTQ summer calendar.
Closing Outfest on July 16 this year will be Freak Show, based on a young adult novel by James St. James and starring Alex Lawther, who appeared as the young Alan Turing in the "Imitation Game," and starred in 2016 Outfest entry "Departure." It's the tale of flamboyant teen Billy, who faces high school ridicule when he moves to his father's conservative town. Directed by Trudie Styler (a.k.a. Mrs. Sting), it costars Bette Midler and Laverne Cox.
Appearing as Outfest Centerpieces this year are Kevyn Aucoin: Beauty & The Beast In Me, a world premiere documentary about the famed celebrity makeup artist who died in 2002 at just 40 years old; Behind the Curtain: Todrick Hall, a doc (in its West Coast premiere here) profiling the YouTube dance and performance superstar; Close Knit (also in its West Coast premiere), the Japanese story of an 11-year-old girl being raised by her uncle and his trans girlfriend; and Strangers, a web dramedy series about newly single and bisexual Isobel and her adventures in roommate-finding.
Other premieres at this year's Outfest include the North American debut of the spooky Icelandic thriller Rift, in which someone or something is stalking a pair of young ex-boyfriends; the LA premiere of After Louie, the May-December love story between older Sam (Alan Cumming) and younger Braeden (Zachary Booth of Keep the Lights On); The Revival, a world premiere that also stars Zachary Booth, this time as a drifter who strikes up a romance with a young minister in an Arkansas town; Fathers, a Thai film about a perfect gay couple who face prejudice after they adopt a son; the first US showing of Body Electric, the sensuous debut from director Marcelo Caetano, that follows the carefree life of young Elias; Paths, a German film that traces the breakup of a longtime gay couple; and Eastsiders Season 3: Go West, the world premiere of the third series of the very popular LA-based gay web series Eastsiders.
A number of stellar documentaries are part of Outfest's lineup this year. "Chavela, Strong Island, A Womb Of Their Own, and Queercore: How To Punk A Revolution are all examples of the activist spirit that is still the beating heart of this festival," says Mukerjee-Brown. Chavela is a loving homage to hugely popular Mexican singer Chavela Vargas, who came out as a lesbian in 2000; Strong Island is a Sundance Award winner in which trans director Yance Ford explores the murder of his 24-year-old brother; A Womb Of Their Own explores the burgeoning world of pregnancy by masculine folk; and Queercore: How To Punk A Revolution (part of Outfest's annual bold and queer Platinum Section) showcases a generation of outside-the-box queer artists like John Waters, Bruce LaBruce, Pansy Division and Peaches.
Other worthy Outfest 2017 docs include The Death and Life of Marsha P. Johnson, which traces the legacy of the New York City-based LGBTQ rights champion, and probes her mysterious death in 1992; The Fabulous Allan Carr, the latest from doc genius Jeffrey Schwartz (Vito, Tab Hunter Confidential), showcasing the over-the-top LA life of the party-boy producer of Grease; The Untold Tales of Armistead Maupin, a look back on the life of the Tales of the City writer; and No Dress Code Required, which follows a gay couple from Mexicali, Mexico in their frustrating quest to get married.
A slew of additional buzz-worthy feature films will be part of Outfest 2017, including Hello Again, an adaptation of the same-named '90s musical that traces ten fleeting New York City romances across the course of a century, and stars Audra McDonald, Martha Plimpton and Cheyenne Jackson; Saturday Church, the tender musical-esque and vogue-infused coming out story of a Bronx teen; I Dream in Another Language, winner of the Audience Award at this year's Sundance Film Fest, the Mexican tale of linguist on the trail of a nearly extinct indigenous language, who discovers that its last two speakers haven't communicated in half a century due to a gay lovers' quarrel; Beach Rats, a Sundance favorite about a deeply closeted working class teen along Brooklyn's seaside who hooks up with older men; The Wound, a groundbreaking South African drama (and yet another Sundance darling) revolving around a tribal manhood initiation ceremony; The Pass, an intense and often scorching-hot UK drama featuring Looking hunk Russell Tovey as a closeted soccer player; Tamara, the fascinating biography of Venezuela's first transgender politician, Tamara Adrián.
Outfest's numerous shorts programs highlight a broad range of emerging talent this year. Programs include Girls Shorts, Boys Shorts, Trans Now!, Boys Be Trippin' (offbeat gay shorts), Girls Gone Genre (quirky shorts about queer women), LOLgbt (LGBTQ comedy shorts), Growing Up Queer (LGBTQ coming-of-age shorts), Silver Shorts (LGBTQ elder shorts), Latinx Ladies (female Latin shorts), and Q&A: Queer & Asian.
Outfest runs from July 6 to July 16, 2017. Tickets for screenings and events are on sale now on Outfest's website.
Ellen Degeneres sits down with NBC's Savannah Guthrie
Ellen chats with Savannah Guthrie on Today about her leaving daytime television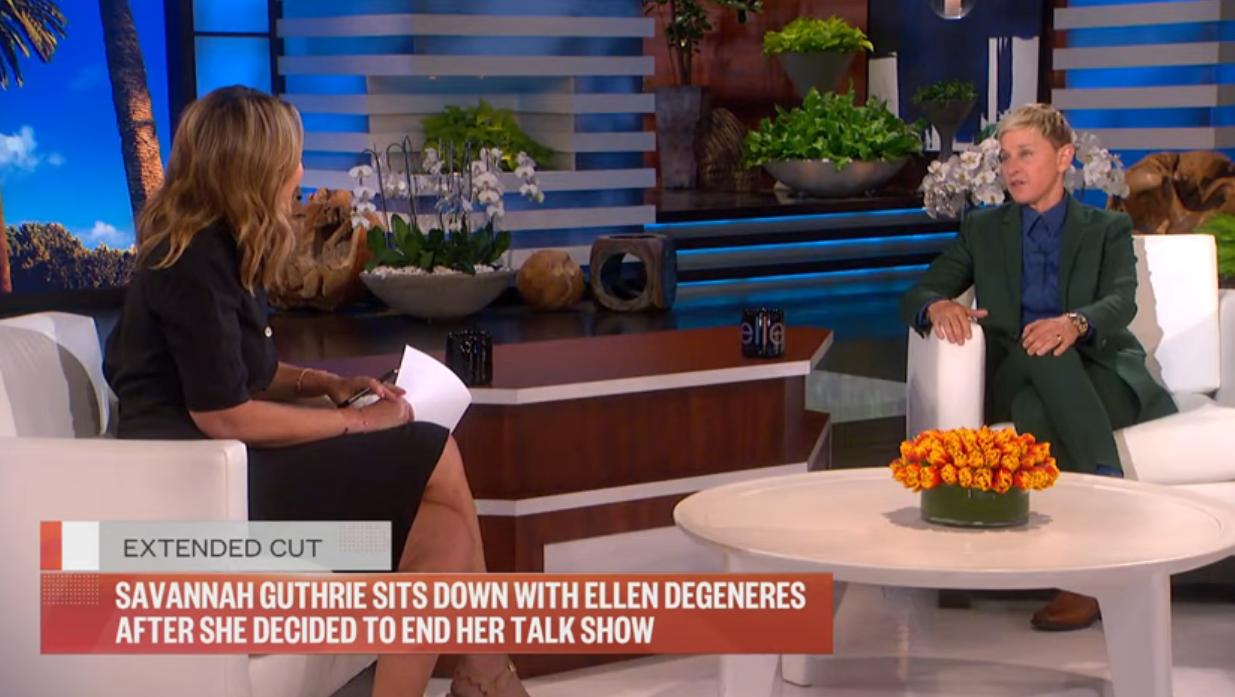 BURBANK – Ellen DeGeneres announced yesterday that she will end her talk show after next season. NBC's Savannah Guthrie speaks with DeGeneres Friday about the decision, which comes 10 months after DeGeneres faced accusations of allowing/running a toxic workplace.
WATCH:
Ellen discusses her departure with Oprah Winfrey
The two powerful women television celebrities shared how each came to the decision for their shows to end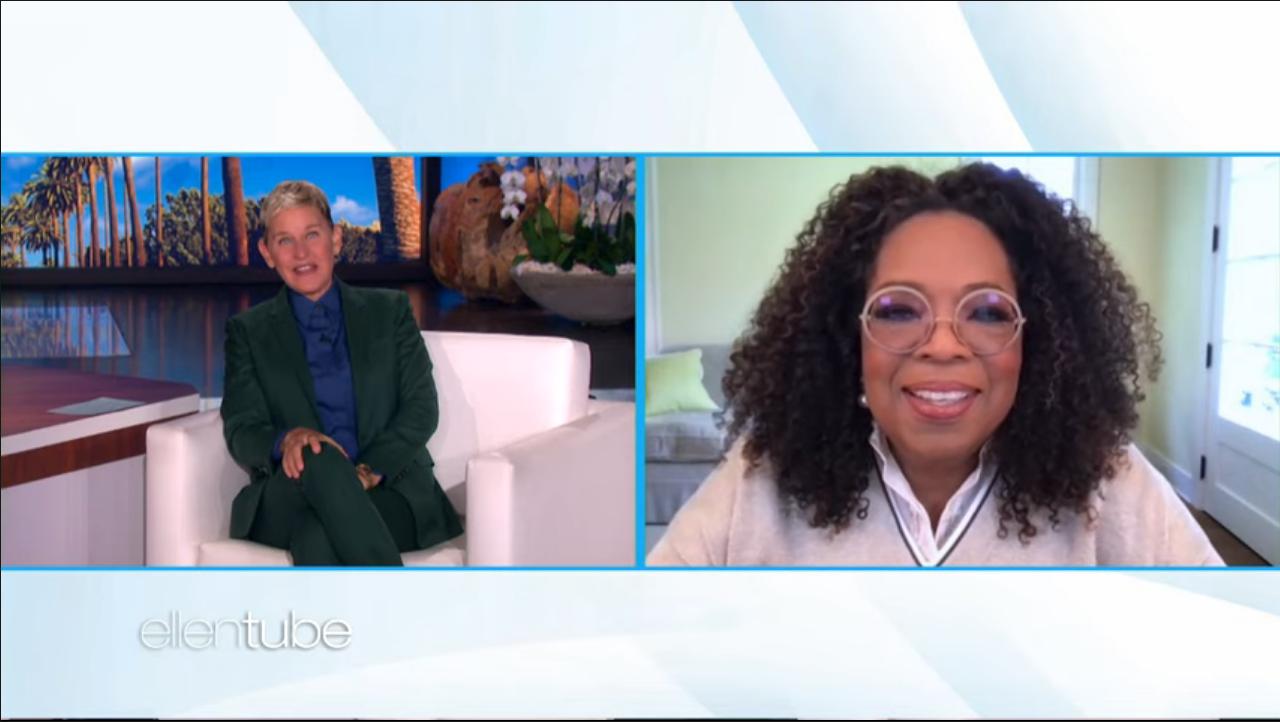 BURBANK – After Ellen DeGeneres announced she would be ending her talk show with Season 19 this week, she had a discussion with invited special guest Oprah Winfrey on Thursday, whose iconic talk show wrapped in 2011 after 25 seasons.
The two powerful women television celebrities shared how each came to the decision for their shows to come to an end, and Winfrey divulged what she misses about her show, and DeGeneres revealed what she will miss about hers.
Winfrey also talked about her new Apple TV+ mental health docuseries "The Me You Can't See," which she co-created and executive produces with the Duke of Sussex, Prince Harry.
WATCH:
Elton John and Years & Years give a fabulous performance at the 2021 Brit Awards
Elton John's & Years & Years' BRIT Awards 2021 song 'It's a Sin' released in support of Elton John AIDS Foundation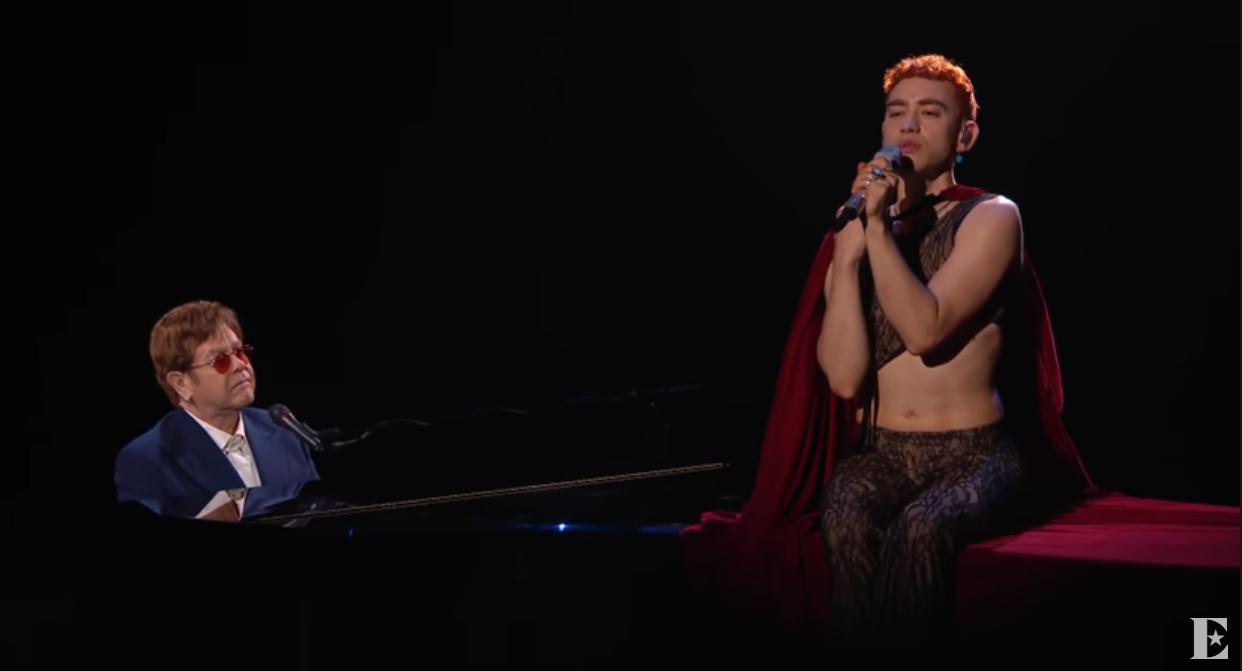 LONDON – In a show stopping performance Tuesday, Sir Elton John and Olly Thornton both who are British musicians, singer-songwriters, actors, and LGBTQ advocates- Thornton performs as Years & Years, rendered their new version of the Pet Shop Boys classic single 'It's a Sin'.
John's and Years & Years' BRIT Awards 2021 performance of the Pet Shop Boys classic single 'It's a Sin' was released in support of the Elton John AIDS Foundation.
WATCH:
LISTEN TO It's a sin HERE: https://EltonJohnYearsandYears.lnk.to…
DONATE TO EJAF HERE: https://donate.eltonjohnaidsfoundatio…