European court rules Russian propaganda law is discriminatory
Kremlin said it plans to review landmark decision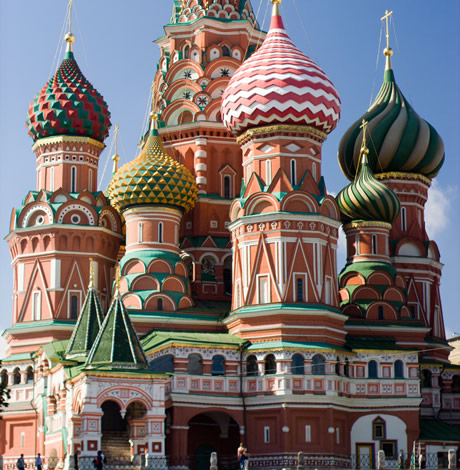 Three Russian LGBT advocates — Nikolai Bayev, Alexei Kiselyov and Nikolai Alexeyev — challenged the law that President Vladimir Putin signed in 2013.
The court in a 6-1 ruling said the propaganda law violates Articles 10 and 14 of the European Convention of Human Rights. They also ordered the Russian government to pay nearly 50,000 euros ($55,675) in damages to Bayev, Kiselyov and Alexeyev.
"The legal provisions in question do not serve to advance the legitimate aim of the protection of morals," reads the ruling, which is the first time the European Court of Human Rights has ruled on the law. "Such measures are likely to be counterproductive in achieving the declared legitimate aims of the protection of health and the protection of rights of others."
Russia, which is a member of the Council of Europe, is a signatory to the European Convention of Human rights that created the court. A law that Putin signed in 2015 allows Russia's Constitutional Court to decide whether his country should comply with rulings from the European Court of Human Rights and other international judicial bodies.
"We welcome the first European Court of Human Rights decision on the infamous Russian 'propaganda of homosexuality' law," Polina Andrianova of Coming Out, an LGBT advocacy group that is based in the Russian city of St. Petersburg, told the Washington Blade on Tuesday. "It is good that Russia, [which is a] member of [the] Council of Europe, is being held accountable for its blatant violations of LGBT human rights on the international arena."
LGBT advocacy groups in Europe and the U.S. also welcomed the ruling.
"The message from Strasbourg is loud and clear: LGBTI people deserve equality, are not a threat and cannot be forced to hide away," said ILGA-Europe Executive Director Evelyne Paradis in a statement. "These discriminatory laws perpetuate prejudice, and in fact have been harmful for the public interest, despite the law's claim to be beneficial for public health and the rights of minors." 
Paradis added the ruling is "a vital decision, not only for LGBTI and human rights activists working in Russia."
"It sends a key message to activists in other countries who are pushing back against similarly restrictive legislative proposals," she said.
Shawn Gaylord of Human Rights First noted to the Blade in a statement the propaganda law that Putin signed has "provided an air of legitimacy for repression of and violence against the Russian LGBT community." He also pointed out lawmakers in Kyrgyzstan, Belarus and other former Soviet republics have subsequently considered similar statutes.
"We welcome the court's decision which affirms what we always believed — that this law violates basic human rights standards," said Gaylord.
A State Department official told the Blade on Tuesday the U.S. calls "on Russia to bring its legislation in line with its international commitments and obligations and uphold the fundamental freedoms of expression, peaceful assembly, and association for all citizens, regardless of sexual orientation or gender identity." The official did not specifically reference the European Court of Human Rights ruling in their statement.
"We remain concerned by the treatment of LGBTI persons in Russia and we fundamentally disagree with the idea that diversity poses a threat to Russian or any society," the official told the Blade." We believe diversity helps societies thrive."
The Kremlin on Tuesday did not return the Blade's request for comment. Reuters reported a Russian government spokesperson said the Kremlin will review the ruling.
Ruling issued against backdrop of anti-gay Chechnya crackdown
The court issued its ruling against the backdrop of the ongoing crackdown against gay men in Chechnya.
The Kremlin and Chechen President Ramzan Kadyrov, who is a close Putin ally, have sought to downplay or even dismiss reports that gay men have been arrested, tortured and even killed in the semi-autonomous Russian republic. Novaya Gazeta, an independent Russian newspaper, reported last month the Kremlin has launched an investigation into the crackdown.
U.S. Ambassador to the U.N. Nikki Haley in a statement she released on April 17 said the U.S. remains "disturbed" by the arrests. The State Department has also urged the Russian government to investigate them.
President Trump has not publicly commented on the crackdown. Secretary of State Rex Tillerson told U.S. Rep. David Cicilline (D-R.I.) last week during a House Foreign Affairs Committee hearing that he has not raised it with Russian officials.
The European Court of Human Rights on Wednesday ruled a Russian law that bans so-called gay propaganda to minors is discriminatory and violates freedom of speech.
Pan Africa ILGA: Investigate anti-LGBTQ, anti-intersex murders
"The inhumane violations and slaughter of LGBTIQ+ persons should prompt thorough investigations, aimed at prosecuting those responsible"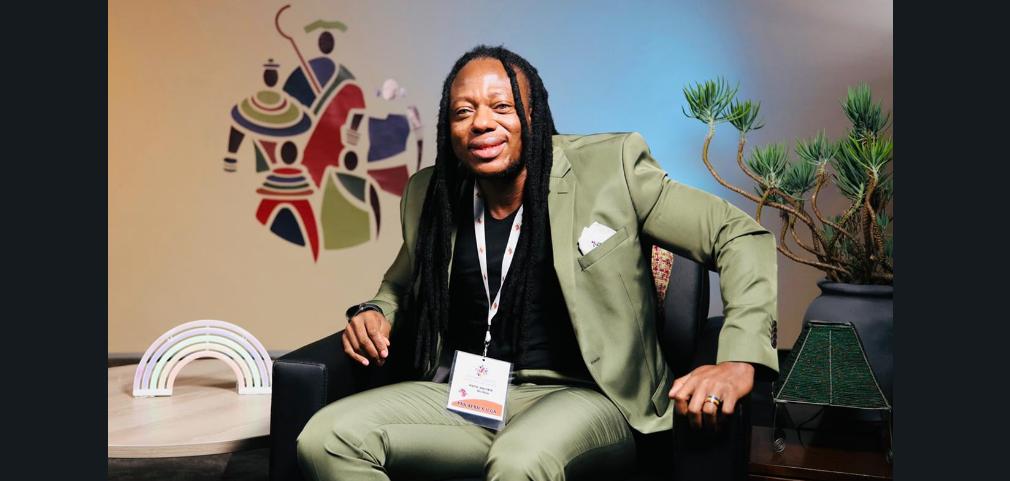 JOHANNESBURG, Guateng, South Africa – Pan Africa ILGA once again urged authorities across the continent to investigate the murders of LGBTQ and intersex people and to work to reduce violence based on sexual orientation and gender identity.
The organization — which comprises 268 groups that work for LGBTQ and intersex rights across Africa — in a report it issued in July noted a number of high profile murders that have taken place this year. They include Sheila Lumumba, a 25-year-old Kenyan woman who was murdered in April, Pinky Shongwe, a 32-year-old South African who was stabbed to death in March, and Obisike Donald Ibe, a 31-year-old doctor in Nigeria who was slain in January.
Lumumba, a lesbian who was reportedly targeted because of her sexual orientation, was raped before her murder. A South African court in April sentenced two men to life in prison for raping a 19-year-old lesbian woman in 2020
"LGBTIQ+ persons deserve to thrive without fear of being persecuted," said Pan Africa ILGA Executive Director Nate Brown. "The recent murder of Sheila in Kenya reflects the realities of the LGBTIQ+ community in Africa. It bears mentioning that unfortunately, these are not isolated incidents. They are part of a pattern of attacks, violence and murders against LGBTIQ+ persons across the continent."
Pan Africa ILGA board co-chairs Star Rugori and Barbra Wangere at the same time said the organization is in the process of developing a crisis reporting center that will document human rights violations against LGBTQ and intersex people in Africa and advocate for increased protections and respect for them.
"The inhumane violations and slaughter of LGBTIQ+ persons should prompt thorough investigations, aimed at prosecuting those responsible," said Rugori and Wangere in a joint statement. "Government needs to protect activists and the greater LGBTIQ+ community and to call a halt to the impunity that links this chain of vicious murders. LGBTIQ+ lives matter and should be protected at all costs just like the rest of our African citizens."
Bishop Sithembele Sipuka of the Catholic Diocese of Mthatha in South Africa during an interview with the Catholic Information Service for Africa said people who identify as LGBTQ or intersex should be treated with dignity.
"The most we can do, for now, is to grapple with it, to try and understand, and to see how to continue treating these people with the dignity that they have because, despite their sexual orientation, they are still children of God, they have the same dignity," said Sipuka. "I have known people, credible people, authentic people who are gay or lesbian, very intelligent, very integral people, very committed people, very loving people, and so it is difficult to say that there's something wrong with this one, you know because some of them really are in terms of integrity full of admiration, the way they are as a person that is difficult for me to condemn them, and say that there is something wrong with them."
Sipuka also touched the issue of marriage equality, which is usually a catalyst for homophobic statements.
"The process and teaching of the church so far is still that marriage is between a man and a woman, but on the other hand, it does not mean at all that we should despise or think of people who are gay and lesbian as any less than heterosexual people," said Sipuka.
I cannot say you can go ahead and get married because I don't have the mandate to do that. I do things on the mandate of the church. I am open to hearing more on how pastorally to deal with this matter. I am also open for it to be discussed theologically. In the end, the teachings about the church are always about love even exactly everything that they touch is about love," added Sipuka.
Log Cabin GOP compares FBI raid on Trump's Mar-A-Lago to Stonewall
In February, the National Archives asked the Justice Department to investigate Trump's handling of White House records
WASHINGTON – As the outraged fallout continued in Republican Party circles Tuesday, after special agents of the Federal Bureau of Investigation executed a search warrant Monday at the South Florida estate of former President Donald Trump, the LGBTQ political group Log Cabin Republicans, (LCR) joined the growing chorus on the right angered by the search.
"Just as the patrons of Stonewall were not intimidated by police, we will not be intimidated by the weaponization of the FBI and DoJ against President Trump or his home, Mar-A-Lago… …where (as we announced hours ago) we will be holding our annual gala later this year!" the group tweeted Monday after news of the search broke.
Reaction to the LCR tweet was swift ranging to from disgust as expressed by LGBTQ writer and radio host Rob Watson to outright anger as noted by former Advocate editor and LGBTQ journalist Matthew Breen.
Good God. You could not be less relevant if you tried. If we were back at #Stonewall , you wouldn't be with the patrons, you'd be buying the cops coffee.

— Rob Watson (@JandJDad) August 9, 2022
Quislings.

— Matthew Breen (@matbreen) August 10, 2022
The FBI's action was described as unprecedented by legal experts and analysts, however the execution of the search warrant underscores the fact that U.S. Attorney General Merrick Garland will order investigations into criminal wrong doing to include the former president.
Trump and his Republican allies in Congress have dismissed the FBI search as politically motivated.
While a copy of the search warrant was delivered to Trump's attorneys, little is known about the predicate probable cause found significant enough that a federal judge authorised the search. The affidavit which is the foundational document showing that a crime had been committed and that evidence would likely be found during the search provided to the judge to make that determination has not been made public.
A Justice Department source told the Blade that last January Trump had been found in possession of 15 boxes of materials at his Florida home, which he relinquished to staff from the National Archives amid concerns he may have violated the Presidential Records Act, (44 U.S.C. Chapter 22).
A certain portion of the paperwork that Trump had in his possession was classified which the Justice Department official noted is by itself criminal in nature.
In February, the National Archives asked the Justice Department to investigate Trump's handling of White House records. The National Archives said some of the documents Trump turned over to them had been ripped up and taped back together CBS News noted.
It remains to be seen whether the search will lead to criminal charges against the former president or anyone in his immediate orbit, but former prosecutors noted there are serious penalties for violating public records laws the Hill reported Tuesday.
"Highly classified information is treated that way because of its extreme sensitivity. There is a whole range of material that is really a crown jewel, national security, high-consequence sequence. And if that's what a person carried away rather than leaving it in the hands of the government and complying with the Presidential Records Act, that's a gravely serious matter," said John Barrett, a former federal prosecutor who worked for the independent counsel investigating the Iran-contra scandal and served in the DOJ inspector general's office.
The former president had issued a lengthy statement Monday evening in which he called the raid an "attack by Radical Left Democrats who desperately don't want me to run for President in 2024."
The House GOP minority leader Kevin McCarthy promised retribution in a tweet should his party retake control of Congress in the Fall midterm elections:
Attorney General Garland: preserve your documents and clear your calendar. pic.twitter.com/dStAjnwbAT

— Kevin McCarthy (@GOPLeader) August 9, 2022
The Justice Department and the FBI both declined to comment.
Former President Trump's Mar-a-Lago Home Being Searched Causes Immediate Political Fallout:
LAPD: Body found on fire hanging in tree in Griffith Park likely a suicide
The person's age, identity and gender have not yet been determined, but they are believed to be a person who frequents the park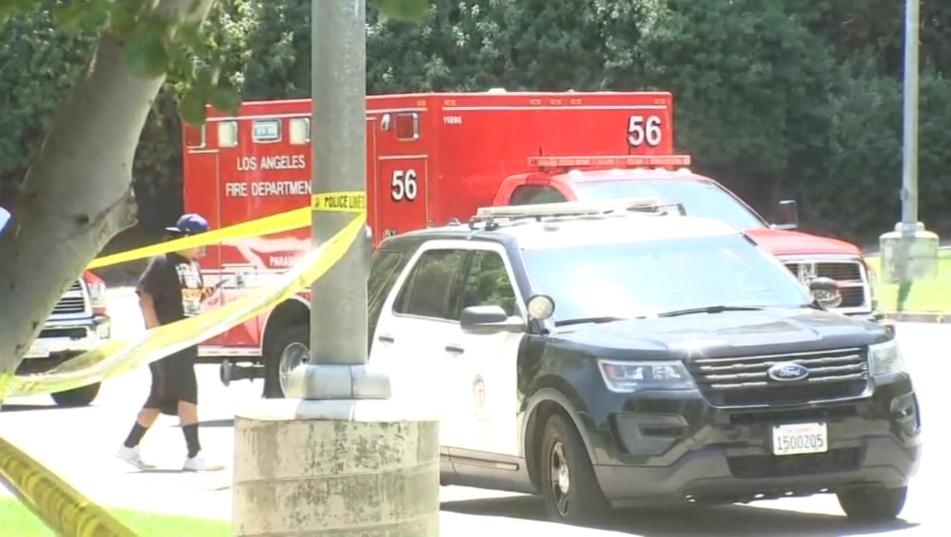 LOS ANGELES – The body of an unidentified person deceased found hanging from a tree near the Griffith Park's merry go round was likely a suicide a detective with the Los Angeles Police Department said Tuesday.
The body was discovered at around 12:30 p.m. on fire and hanging from a tree. Los Angeles City firefighters put the flames out and LAPD detectives investigated and found no signs of foul play, determining that most likely the cause of death was suicide.
"It appears to be self-immolation," said LAPD detective Michael Ventura. "This is going to be somebody who brought some gasoline, brought some lighters. We have had, they are rare, but we do have cases where people will self-immolate. Or they choose to set themselves on fire."
The person's age, identity and gender have not yet been determined, but they are believed to be a person who frequents the park on a regular basis Ventura said.
Independent freelance journalist Vishal P. Singh, who was on scene tweeted about the incident:
Firefighters from @LAFD are carefully removing things from the tree in Griffith Park. @LAPDHQ and the Park Rangers are here, too, investigating the body found hanging from a tree and on fire here. pic.twitter.com/5xBxviZRki

— Vishal P. Singh (they/he) 🏳️‍⚧️ (@VPS_Reports) August 9, 2022
KABC reported:
Editor's note: If you or someone you know is struggling with suicidal thoughts or mental health matters, please call the National Suicide Prevention Lifeline at 800-273-8255 or dial 988