Trump calls testing 'crucial' in defeating HIV/AIDS epidemic
President issues statement on National HIV Testing Day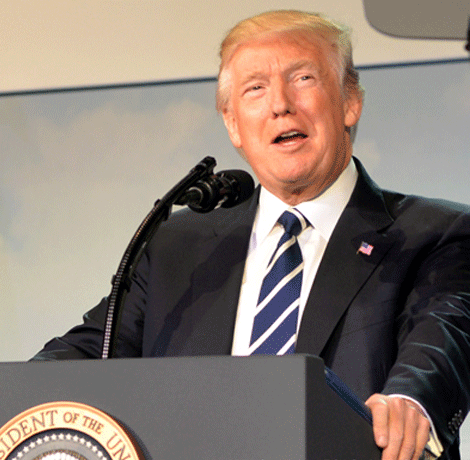 President Trump issued a statement Tuesday observing National HIV Testing Day, calling the disease "one of the world's most significant health challenges" and encouraging Americans to learn their HIV status.
"Thanks to concerted efforts to diagnose and treat more and more people, Americans living with HIV today are living longer, healthier lives than ever before," Trump said. "My administration is determined to build upon those improvements and continue supporting domestic and global health programs that prioritize testing and treatment for HIV/AIDS."
The statement — obtained in advance by the Washington Blade — marks the first time President Trump has explicitly addressed HIV/AIDS either during the campaign trail or during his administration. The president's statement comes shortly after six members of the Presidential Advisory Council on HIV/AIDS resigned in protest, asserting the president doesn't care about the epidemic.
Trump called testing "crucial" in combatting HIV/AIDS, adding we've "never been closer to conquering the epidemic."
"HIV carriers who do not know they have the virus put themselves and others at risk, missing out on life-saving treatment and possibly, inadvertently affecting others," Trump said. "People who are not currently receiving treatment transmit more than 90 percent of infections, as they do not benefit from treatments that dramatically reduce the amount of virus in their bodies. That is why the key to interrupting the transmission is a simple, routine HIV test."
Trump supports legislation pending before Congress that would repeal Obamacare, which HIV/AIDS advocates seeking to combat HIV/AIDS have criticized. The Congressional Budget Office estimates it would lead to an estimated 22 million losing health care coverage under the proposal. Most of the loss of coverage would be the result of cuts to Medicaid, which provides care to an estimated 40 percent of people with HIV.
Trump's fiscal year 2018 budget request also proposes steep cuts in HIV/AIDS programs. Among them is a $150 million cut to the Centers for Disease Control for HIV testing and prevention initiatives.
Read the full statement here.
Patti LaBelle, Gladys Knight dazzle World AIDS Day concert 
"As millions remain affected by HIV/AIDS, World AIDS Day provides an opportunity to honor those we've lost and those living with HIV/AIDS"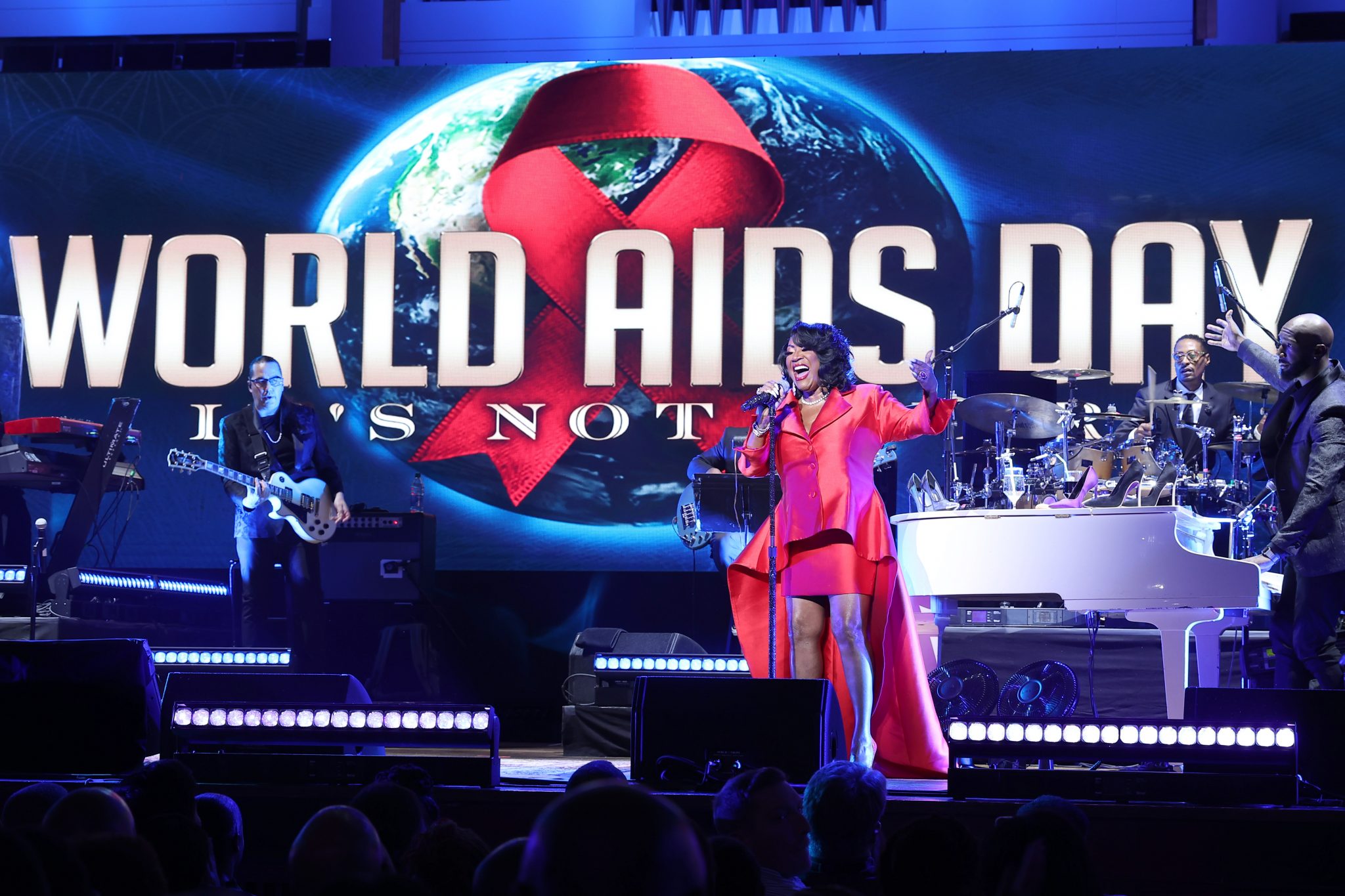 WASHINGTON – The AIDS Healthcare Foundation (AHF) hosted its 2022 World AIDS Day Concert on Wednesday, Nov. 30, in the concert hall of The John F. Kennedy Center for the Performing Arts in the nation's capital.
Renowned multi-Grammy Award-winning vocalists Patti LaBelle and Gladys Knight delivered show-stopping performances to the packed crowd, which included supporters, dignitaries such as: Harold Phillips, Director of the White House Office of National AIDS Policy; White House Senior Advisor for Public Engagement, Mayor Keisha Lance Bottoms, Congresswoman Sheila Jackson Lee, and New Orleans Mayor, Mayor LaToya Cantrell, and more, in a night of hope and celebration.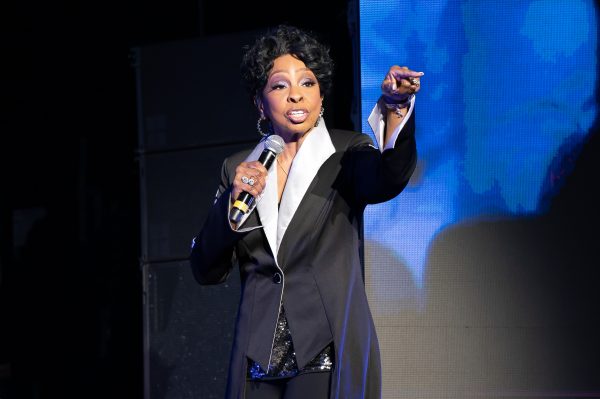 AIDS Healthcare Foundation (AHF), is the world's largest HIV/AIDS care provider, currently operating in 45 countries. The concert is held every year to commemorate World AIDS Day, observed internationally each year on Dec. 1. This year also marked the global organization's 35th anniversary. 
At the event, longtime humanitarian and AIDS advocate, Princess Diana was honored, posthumously, with AHF's Lifetime Achievement Award. Under its "Keep the Promise!" banner, AHF also acknowledged progress made in the global fight against HIV and AIDS and continues to raise awareness about "The Other Pandemic" as a reminder of the significant work still to be done on HIV/AIDS, as well as remembering the lives that have been lost over the years.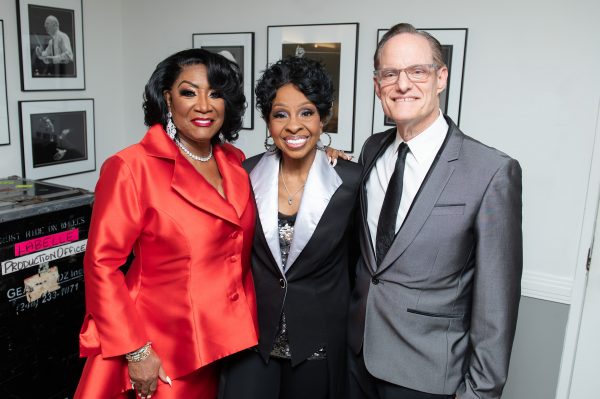 Michael Weinstein, President of AHF, said, "As millions remain affected by HIV/AIDS around the globe, World AIDS Day annually provides an opportunity to honor those we've lost and those living with HIV/AIDS today, as well as reminding leaders and the community of the work that still remains to address this epidemic. From providing compassionate AIDS hospice care in those darkest early days to growing to become the largest global AIDS organization today, now providing lifesaving care and treatment to more than 1.7 million people around the globe, we also celebrate the tireless work of all those who help make today's AHF possible: our staff, Board, affiliate organizations and affinity groups, friends, family and elected officials and community partners across the globe, but most of all, our clients and patients—with our annual 2022 World AIDS Day event. It was a momentous night to host our World AIDS Day concert at The Kennedy Center for the first time, and welcome back the legendary Patti LaBelle, and have another great American icon, Gladys Knight join us, while also being able to honor the legacy and humanitarian work of the late Princess Diana."