A road movie with a gay French twist
Restless lover goes AWOL in 'Four Days in France'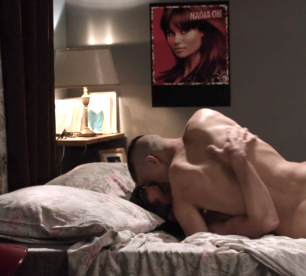 Has the "Road Movie" become French and gay?
It's a question worth asking in light of "Four Days in France," an exceptionally adroit example of the genre by Jérȏme Reybaud, a talented young writer-director who may be in line to be the next André Téchiné, noted as the most important post-New Wave French film director.
"Four Days in France," however, pays homage not only to Téchiné's work, but also the work of several film masters. This beautifully made, subtly mysterious film recalls Oliver Ducastel and Jacques Martineau's "The Adventures of Felix" (2000), Christophe Honore's "Man at Bath" (2010) set in a somewhat darker key, and for its use of the irrepressibly sleazy Jean-Christophe Bouvet in Jean-Claude Guiguet's "Les Passagers" (1999). All of these noteworthy works deal with gay life as something very much "in motion" both in terms of character and plot, but most strikingly for the way an "on the road" scenario produces most amenable mise en scenes featuring automobiles (and in the case of Guiguet a tramcar).
"Four Days" begins in a teasingly mysteriously way, with handsome young Pierre (Pascal Cervo) arising one morning and leaving his lover Paul (Arthur Igual) before the latter has even awoken. Something has happened between them, but we have no way of learning what it might be as Pierre has commenced a road trip with no fixed goal or destination in mind.
Besides minimal luggage, Pierre has only his Grindr app — the better to find suitable sexual encounters. It's through these same apps that Paul finds a means of tracking his erstwhile lover.  
Is there anything more "Gay Modern"? Probably not.
But the picaresque adventures that unfold for Pierre are very traditionally French. Along the way he meets many interesting people, including a thief (Florence Giorgetti) who argues with him over which items in his carrying case she will "allow" him to keep. There's also a Wise Older Woman (Lilliane Montevecchi doing a turn much like Patachou's in "Felix"), some amenable younger ones (Natalie Richard and Fabienne Babe filling the Mahnolos that Chiari Mastroianni "wore" in "Man at Bath").
As for sex, Pierre's most memorable encounter is at a hotel where he strikes up a chat with a handsome fellow guest (Emilien Tessier) who longs to ride in Pierre's Alfa Romeo. Pierre gets to kiss him but when they return to the hotel instead of climbing into bed together they go their separate rooms and hump their adjoining walls.
Much French countryside is covered (beautifully shot by Sabine Lancelin) and tender feelings are stirred as we reach a finale in which Pierre and Paul are reunited and words of forgiveness are exchanged.
That it has taken 142 minutes to reunite the pair may seem taxing to impatient moviegoers but for those who warm to Reybaud's cinematic rhythm will find "Four Days in France" to be one of the best gay films in years. Even if you can't stand Grindr.
'Cured' beautifully chronicles fight for dignity
New doc revisits APA designation of homosexuality as a sickness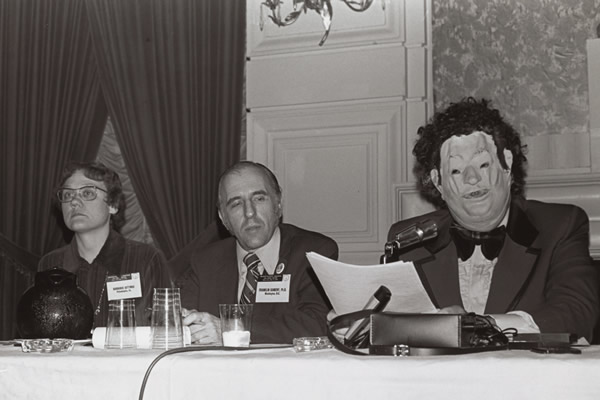 At the 1970 American Psychiatric Association convention, in front of 10,000 professional members, LGBTQ activists had a single rejoinder to decades of APA designation of homosexuality as a sickness in need of treatment: "There is no 'cure' for that which is not a disease." It marked the first direct clash with a psychiatric profession that had classified homosexuality as a mental disorder and advised everything from talk therapy to psychologically destructive shock therapy to "cure" homosexuality.
After Stonewall, gay activists concluded that the classification of homosexuality as a mental illness by the APA would hold back the advancement of the gay rights movement. To secure equality, activists knew they had to debunk the idea that they are sick.
The struggle to remove homosexuality from the APA's definition of mental illness is beautifully chronicled in the forthcoming documentary "Cured" — beautifully because the filmmakers contrast erroneous characterizations of homosexuality by mid-century psychiatrists with mid-century photographs that bore witness to gay people's actual nature.
Getting the APA to change required more than storming conferences. Gay activists, for instance, pinpointed sympathetic young psychiatrists who could act to reform the APA from within and helped them win seats on the Board of Trustees. Meanwhile, the culture was changing. In the 1970s, gay visibility was growing, which boosted the campaign to end the sickness label.
At its 1972 convention, the APA offered a platform to gay rights activists Frank Kameny and Barbara Gittings. The duo invited Dr. John Fryer to testify about what it was like to be a gay psychiatrist. Fearing damage to his reputation (he had previously lost a position for being gay), Fryer donned a mask and adopted the title H. Anonymous. Despite his cloaked persona, his testimony was, in the words of one attendee, a "game-changer."
Fryer spoke as a gay man with "real flesh and blood stand[ing] up before this organization and ask[ing] to be listened to" and evoked the great emotional toll of being forced to live in the closet — "this is the greatest loss: our honest humanity." The tide was turning but the intransigent faction needed a few more kicks. Representing a new generation of psychiatrists, Dr. Charles Silverstein would lay down the gauntlet: The APA could either continue to promote "undocumented theories that have unjustly harmed a great number of people" or accept the genuine science that being gay was no illness. At the next year's convention, in a final clash between opposing sides, Gay Activist Alliance member Ronald Gold pointed out the absurdity that a medical practice predicated on making sick people well was making "gay people sick." The APA ended its mental illness classification in 1974.
"Cured" represents a growing awareness of the history of "curing" homosexuality. Netflix recently premiered "Pray Away" about the so-called "ex-gays" who promoted conversion therapy, the destructive practice by fundamentalist Christian quacks. The film "Boy Erased" (2018) took a similar sledgehammer to conversion therapy.
Precisely because of the long-term ill-effects of stigmatizing gay consciousness, the LGBTQ community has in recent years targeted conversion therapy. Twenty states have banned conversion therapy for minors, and an additional five states have enacted partial bans.
Although thoroughly discredited by medical professionals, including the APA, conversion therapy continues to harm thousands of youths each year. While "Cured" is instructive for LGBTQ activists combatting conversion therapy nationwide, it has an even more important lesson.
"There isn't anything wrong with them, so there can't be anything wrong with me," is how one gay man remembers feeling upon entering a gay bar, witnessing convivial gay men and realizing it was time to ditch his homophobic shrink and embrace himself.
It struck a deep chord with me because I had a similar epiphany as a young man. Feeling my way around my sexuality as a grad student in New York, it all finally came together one night at a Greenwich bar as I sat across from two gay men and chatted about traveling and career ambitions. I am doing nothing wrong, I thought. It made no sense to be afraid of living my life as a gay man.
Our determination to live openly remains a potent inspiration for those still struggling with acceptance, and the strongest rebuke of those who would seek to erase us.
"Cured" premieres on PBS on Oct. 11.
A bisexual coming-of-age tale with heart
'Things We Couldn't Say' offers pleasant surprises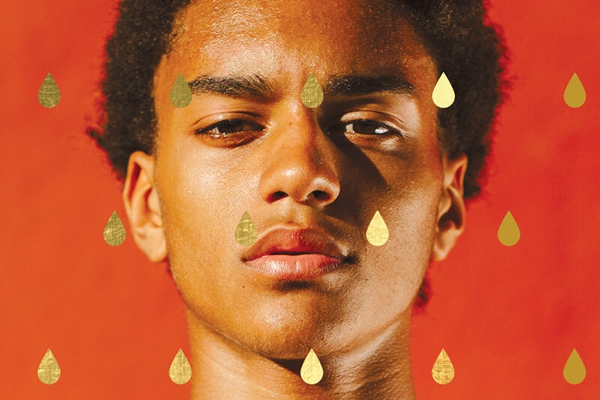 'Things We Couldn't Say'
By Jay Coles
c.2021, Scholastic $18.99/320 pages
You'd like an explanation, please.
Why something is done or not, why permission is denied, you'd like to hear a simple reason. You've been asking "Why?" since you were two years old but now the older you get, the more urgent is the need to know – although, in the new book "Things We Couldn't Say" by Jay Coles, there could be a dozen becauses.
Sometimes, mostly when he didn't need it to happen, Giovanni Zucker's birth mother took over his thoughts.
It wasn't as though she was the only thing he had to think about. Gio was an important part of the basketball team at Ben Davis High School; in fact, when he thought about college, he hoped for a basketball scholarship. He had classes to study for, two best friends he wanted to hang out with, a little brother who was his reason to get up in the morning, and a father who was always pushing for help at the church he ran. As for his romantic life, there wasn't much to report: Gio dated girls and he'd dated guys and he was kinda feeling like he liked guys more.
So no, he didn't want to think about his birth mother. The woman who walked out on the family when Gio was a little kid didn't deserve his consideration at all. There was just no time for the first woman who broke his heart.
It was nice to have distractions from his thoughts. Gio's best friends had his back. He knew pretty much everybody in his Indianapolis neighborhood. And the guy who moved across the street, a fellow b-baller named David, was becoming a good friend.
A very good friend. David was bisexual, too.
But just as their relationship was beginning, the unthinkable happened: Gio's birth mother reached out, emailed him, wanted to meet with him, and he was torn. She said she had "reasons" for abandoning him all those years ago, and her truth was not what he'd imagined.
There are a lot of pleasant surprises inside "Things We Couldn't Say."
From the start, author Jay Coles gives his main character a great support system, and that's a uniquely good thing. Gio enjoys the company of people who want the best for him, and it's refreshing that even the ones who are villains do heroic things.
Everyone in this book, in fact, has heart, and that softens the drama that Coles adds – which leads to another nice surprise: there's no overload of screeching drama here. Overwrought teen conflict is all but absent; even potential angsts that Gio might notice in his urban neighborhood are mentioned but not belabored. This helps keep readers focused on a fine, relatable, and very realistic coming-of-age story line.
This book is aimed at readers ages 12-and-up, but beware that there are a few gently explicit, but responsibly written, pages that might not be appropriate for kids in the lower target range. For older kids and adults, though, "Things We Couldn't Say" offers plenty of reasons to love it.
Father & Trans son musical duo make history on NBC's 'The Voice'
"I do have a special connection to the concept of a Blind Audition where the only thing that matters is the art and who the person is inside"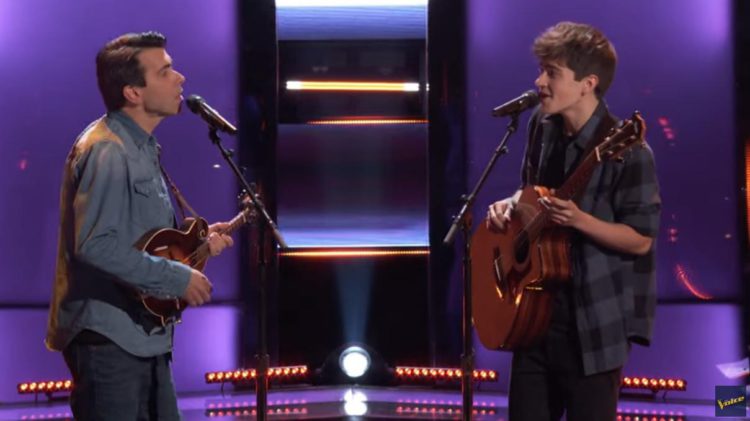 BURBANK – The unique folksy blend of the voices in a sweet rendition of the John Denver classic song "Leaving on a Jet Plane" this week on NBC's The Voice, caused celebrity judges Kelly Clarkson and Ariana Grande to mash their buttons and turn their chairs around and face the performance.
Unbeknownst to the entire panel of judges, which also includes John Legend and Blake Shelton, they were witnessing a bit of history for the reality musical talent search television show. On stage was 57-year-old music teacher Jim Allen and his son Sasha- the moment was groundbreaking as the 19-year-old teen singer is a Trans male.
In the pre-performance video profile, the younger Allen reflected "I do have a special connection to the concept of a Blind Audition, where the only thing that matters is the art and who the person is inside." Allen went on to detail more of his background; "I was born female, and I never felt comfortable, and it ate away at me the more I grew up."
The pair from Newtown, Connecticut have an obvious deep bond. Referring to his kid, the elder Allen said: ""It's a parent's job to listen to your child, even when it's hard to understand them," he then added. "And that brought forth extreme sadness at not having understood what he had been going through for years. […] While it is such a big and extraordinary thing to absorb, there are fundamental things that don't change about a person. And it's nice to be at that point where, you know, it's not a big deal."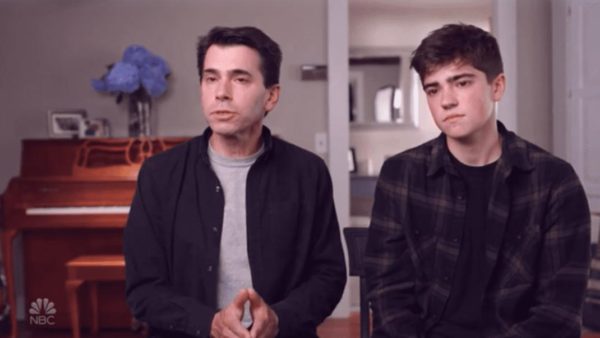 "I remember at night just laying in bed and thinking, 'If I could just wake up as a completely different person, I would do it. I would give up everything I have to be able to live in peace and live comfortably without being tormented internally.' I used to write in notebooks, 'I feel like a boy. I want this so bad.' And I'd shred it up into such tiny pieces, because I was so scared for anybody to know," the younger Allen shared.
"The only way to feel like me was to transition to male. I dealt with a lot of hateful comments, whether it was from my classmates or from teachers. I wouldn't have been able to get through high school without music and without art to express what I was going through," he said.
Duo Jim and Sasha Allen Sing John Denver's "Leaving on a Jet Plane" | The Voice Blind Auditions 2021: