A road movie with a gay French twist
Restless lover goes AWOL in 'Four Days in France'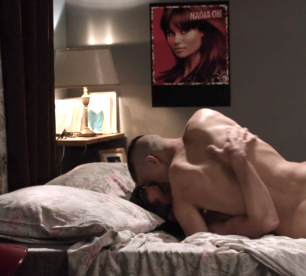 Has the "Road Movie" become French and gay?
It's a question worth asking in light of "Four Days in France," an exceptionally adroit example of the genre by Jérȏme Reybaud, a talented young writer-director who may be in line to be the next André Téchiné, noted as the most important post-New Wave French film director.
"Four Days in France," however, pays homage not only to Téchiné's work, but also the work of several film masters. This beautifully made, subtly mysterious film recalls Oliver Ducastel and Jacques Martineau's "The Adventures of Felix" (2000), Christophe Honore's "Man at Bath" (2010) set in a somewhat darker key, and for its use of the irrepressibly sleazy Jean-Christophe Bouvet in Jean-Claude Guiguet's "Les Passagers" (1999). All of these noteworthy works deal with gay life as something very much "in motion" both in terms of character and plot, but most strikingly for the way an "on the road" scenario produces most amenable mise en scenes featuring automobiles (and in the case of Guiguet a tramcar).
"Four Days" begins in a teasingly mysteriously way, with handsome young Pierre (Pascal Cervo) arising one morning and leaving his lover Paul (Arthur Igual) before the latter has even awoken. Something has happened between them, but we have no way of learning what it might be as Pierre has commenced a road trip with no fixed goal or destination in mind.
Besides minimal luggage, Pierre has only his Grindr app — the better to find suitable sexual encounters. It's through these same apps that Paul finds a means of tracking his erstwhile lover.  
Is there anything more "Gay Modern"? Probably not.
But the picaresque adventures that unfold for Pierre are very traditionally French. Along the way he meets many interesting people, including a thief (Florence Giorgetti) who argues with him over which items in his carrying case she will "allow" him to keep. There's also a Wise Older Woman (Lilliane Montevecchi doing a turn much like Patachou's in "Felix"), some amenable younger ones (Natalie Richard and Fabienne Babe filling the Mahnolos that Chiari Mastroianni "wore" in "Man at Bath").
As for sex, Pierre's most memorable encounter is at a hotel where he strikes up a chat with a handsome fellow guest (Emilien Tessier) who longs to ride in Pierre's Alfa Romeo. Pierre gets to kiss him but when they return to the hotel instead of climbing into bed together they go their separate rooms and hump their adjoining walls.
Much French countryside is covered (beautifully shot by Sabine Lancelin) and tender feelings are stirred as we reach a finale in which Pierre and Paul are reunited and words of forgiveness are exchanged.
That it has taken 142 minutes to reunite the pair may seem taxing to impatient moviegoers but for those who warm to Reybaud's cinematic rhythm will find "Four Days in France" to be one of the best gay films in years. Even if you can't stand Grindr.
Will Alaska topple Mariah Carey's "Christmas Queen" crown?
As she graces America's stages with her newest contribution to Christmas culture, is Alaska threatening to topple Carey? Unlikely…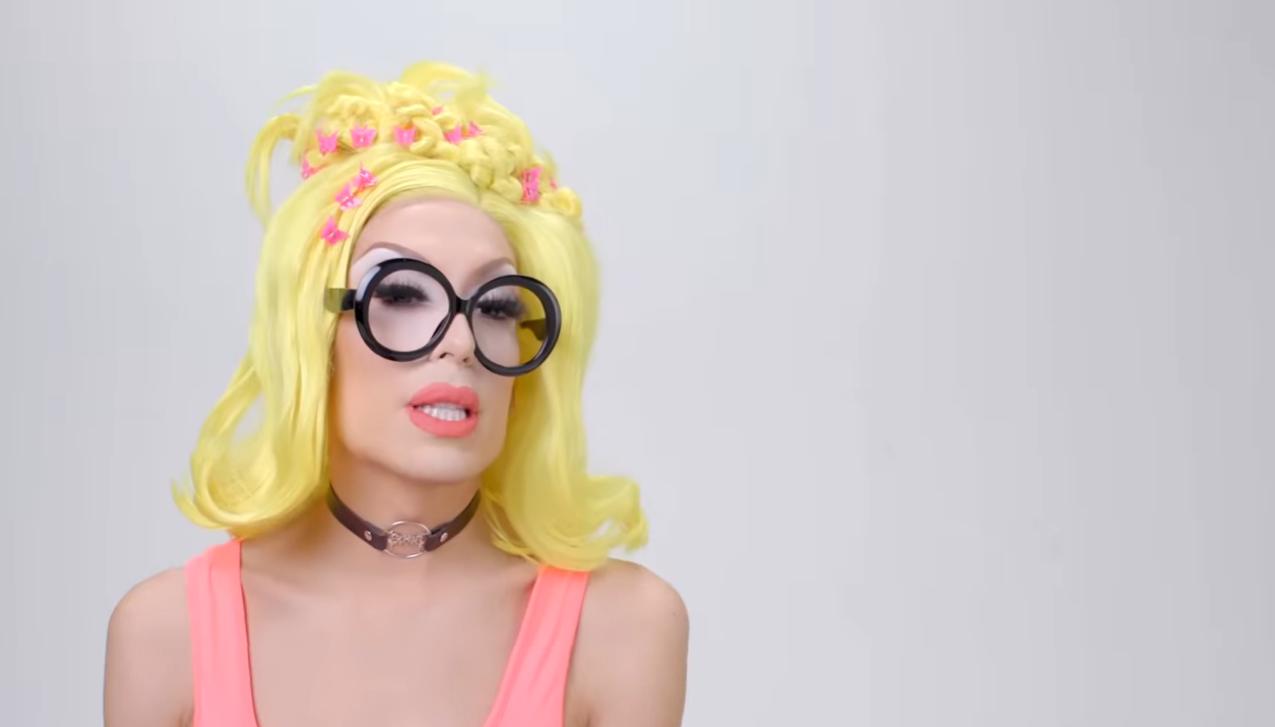 HOLLYWOOD – If RuPaul, giving out crowns the way he does across Drag Race franchises, ran Christmas — Mariah Carey would be demanding to be crowned its queen. Carey was rejected in 2022 trying to trademark the title, and other stars like Darlene Love, were all for the defeat.
One queen who did not enter the fray, but now could, is RuPaul's own classic diva and All Star crown-holder, Alaska.
Alaska launches her "It's Beginning to Look a Lot Like ALASKA" Christmas show today. Opening at the Neptune in Seattle Washington, she hits San Francisco on December 10th at Bimbo's 365. Other stops on the tour include New York (December 14th), Pittsburgh (December 17th), and delivers her to her family's doorsteps just before Christmas in Erie, PA on December 23rd.
"My mom said, 'It's not going to just be Christmas music, is it??', No. My best friend Jeremy plays the piano in the show and we have been doing Christmas cabarets for years. Our goal is to do as little Christmas music as possible in them. It's a chance to sing songs that we love and songs we have always wanted to do. There is a drop of Christmas music, just enough to call it 'a Christmas show'," she tells me on a recent episode of Rated LGBT Radio.
With many million followers across various social media platforms, Alaska is one of the top tier of famous drag queens. With the RuPaul All Stars' crown to her credit, her brand is loved and adored. The public first fell for her on the fifth season of "RuPaul's Drag Race," where she finished in the final 3 before returning and taking the aforementioned crown as winner of season two of "RuPaul's Drag Race All Stars."
She has released four chart-topping studio albums, "Anus," "Poundcake," "Vagina" and "Red 4 Filth." With several acting credits and awards, Alaska has also released a young adult novel titled "Alaska Thunderfun and the Inner Space Odyssey," plus released her memoir "My Name's Yours, What's Alaska?: A Memoir" She has toured the globe spreading her otherworldly message of love, kindness and gender non-conformity. Alaska also co-hosts the wildly popular Race Chaser podcast with Willam and co-created the Drag Queen of the Year Pageant Competition Award Contest Competition. She debuted a new live stage show in the fall of 2022 called DRAG: The Musical. She is the face of one of six featured flavors with SERV Vodka. Her latest foray finds her in the world of smells with her "Red For Filth" fragrance.
"When I started drag, it was not a viable career choice, like it is now, it was underground—this kind of strange thing that not many people knew existed, and if they did, they did not understand anything about it. There weren't many eyes on it from the mainstream culture. Now that there is, I guess we get our turn to be a distraction so the government can not do anything about important issues," she says.
When she first started dabbling in drag, her family was supportive, but not quite sure exactly they were supporting. Alaska describes her mother as being "protective", and not wanting her to be subject to ridicule. "It took my family a while to understand. That was pre-Drag Race. There was no information as to what being a drag queen even was. Now my family loves it and comes to every show."
Alaska is famous for her laissez faire stage presence, but the cover hides some anxiety. "I always get nervous when I go on stage. I am not exuding confidence; I am just doing the thing," she confesses.
Doing the thing, she is. As she graces America's stages with her newest contribution to Christmas culture, is Alaska threatening to topple Carey as the top Christmas diva? Unlikely.
But it will be a damned hoot to watch her try.
Complete tour dates:
December:
8th: Portland, OR @ Aladdin Theater
10th: San Francisco, CA @ Bimbo's 365
12th: Montreal, QC @ Le National
14th: New York, NY @ Town Hall
15th: Toronto, ON @ Phoenix Concert Hall
16th: Boston, MA @ Big Night Live
17th: Pittsburgh, PA @ Carnegie of Homestead Music Hall
21st: Chicago, IL @ House of Blues
23rd: Erie, PA @ Erie Playhouse – 2 Shows
29th: Vancouver, BC @ The Vogue
30th: Seattle, WA @ Neptune
******************************************************************************************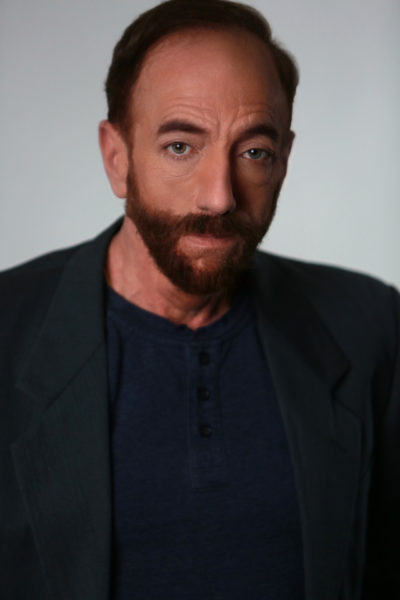 Rob Watson is the host of the popular Hollywood-based radio/podcast show RATED LGBT RADIO.
He is an established LGBTQ columnist and blogger having written for many top online publications including The Los Angeles Blade, The Washington Blade, Parents Magazine, the Huffington Post, LGBTQ Nation, Gay Star News, the New Civil Rights Movement, and more.
He served as Executive Editor for The Good Man Project, has appeared on MSNBC and been quoted in Business Week and Forbes Magazine.
He is CEO of Watson Writes, a marketing communications agency, and can be reached at [email protected]