State Dept. dodges question about Tillerson's silence on Chechnya
Advocates have urged secretary of state to publicly condemn crackdown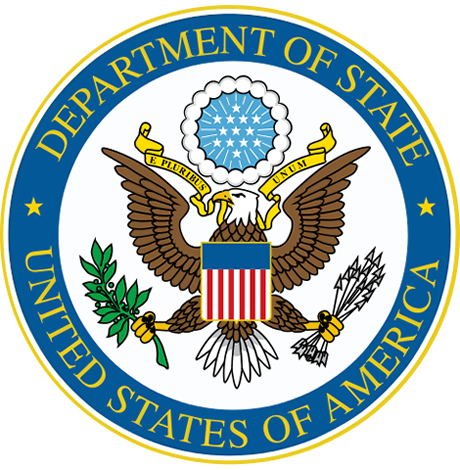 State Department spokesperson Heather Nauert on Tuesday did not say why Secretary of State Rex Tillerson has yet to publicly condemn the ongoing crackdown against gay men in Chechnya.
Nauert noted to the Los Angeles Blade during a press briefing the State Department has urged the Russian government to conduct an investigation into the crackdown.
Novaya Gazeta, an independent Russian newspaper, in April reported authorities in the semi-autonomous Russian republic in the North Caucuses have arrested more than 100 men because of their sexual orientation — or perceived sexual orientation — since the beginning of the year. At least three of these men reportedly died after their arrest, while others have been beaten and tortured and sent to secret prisons.
"We have called on Russia to hold a federal investigation into that matter," Nauert told the Blade.
"We have those conversations at the highest levels," she added, without providing specific details. "Human rights is something that's very important to us. We continue to speak about that from this position here at the podium and part of my job is speaking on behalf of Secretary Tillerson and speaking on behalf of this department."
U.S. Ambassador to the U.N. Nikki Haley in April said the U.S. by the crackdown. U.S. Reps. David Cicilline (D-R.I.) and Ileana Ros-Lehtinen (R-Fla.) are among the dozens of members of Congress who, along with the Human Rights Campaign and other advocacy groups, have specifically urged Tillerson to publicly condemn it.
Tillerson — who met with Russian President Vladimir Putin, Russian Foreign Minister Sergey Lavrov and other Kremlin officials in Moscow in April — told Cicilline last month during a House Foreign Affairs Committee hearing that he has not discussed the crackdown with Russian officials. A spokesperson for the National Security Council told the Blade he "was not told" that Chechnya "came up" during President Trump's earlier this month at the G-20 summit in Germany.
The State Department last week expressed concern over reports Chechen authorities killed more than two dozen people who were arrested without charge earlier this year.
Tillerson in January said during his confirmation hearing that U.S. values "don't accommodate violence or discrimination against anyone." The former ExxonMobil CEO declined to specifically say whether "gay rights are human rights."
Tillerson in June issued a Pride month statement that, among other things, noted "LGBTI persons continue to face the threat of violence and discrimination" around the world. Embassies and consulates also that allowed them to recognize Pride month.
"While gay and bisexual men in Chechnya are being detained, tortured and murdered, this administration has failed to raise the issue with the Russian government," Human Rights Campaign Global Director Ty Cobb told the Blade on Tuesday. "Why?"
Chechen president's anti-gay comments 'upsetting'
Tuesday's briefing took place against the backdrop of Chechen President Ramzan Kadyrov's claim that gay people don't exist in Chechnya.
"We don't have these kinds of people here," said Kadyrov during an interview with "Real Sports with Bryant Gumbel" that HBO is scheduled to broadcast on Tuesday. "We don't have any gays. If there are any take them to Canada."
Kadyrov also described those who have made allegations against his government as "devils" who are "for sale."
"They are not people," he told "Real Sports with Bryant Gumbel."
Nauert condemned Kadyrov's comments.
"[They] were very concerning and upsetting to us," Nauert told the Blade.
Kadyrov is a close ally of Putin. Trump continues to face allegations that his campaign colluded with the Russian government to interfere with the 2016 presidential election.
North Carolina Lt. Gov. Robinson rants at lawmaker over LGBTQ mention
The Senator was referencing Robinson's anti-LGBTQ+, homophobic and transphobic public statements over the past several months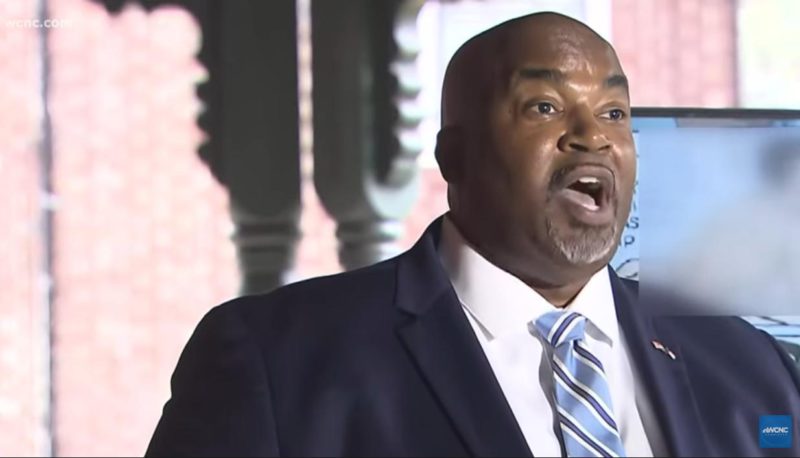 RALEIGH – In a heated tirade in the hallways of the North Carolina capitol building captured on a mobile phone Monday, Republican Lt. Gov. Mark Robinson, the state's highest elected Black official launched into an attack on Democratic State Senator Julie Mayfield.
The tirade was witnessed by a dozen people including lawmakers, staff, and visitors. State Sen. Natasha Marcus (D-Davidson), who witnessed the confrontation and caught part of the tirade on her mobile told the Charlotte News-Observer; ""It was a rant. He berated her, and he yelled as loudly as he could."
The lieutenant governor, who presides over the state Senate, approached Senator Mayfield in the hallway outside the Senate chamber after lawmakers adjourned and "wagged" his finger in her face, Marcus said.
Mayfield had addressed the Senate earlier Monday, after a vote where she highlighted the increasing deadly violence against Black people and ongoing discrimination against LGBTQ people.
In her remarks to her colleagues she said; "It is convenient fiction that we can say something in a particular forum and not expect to be held accountable for those words in another," Mayfield said. "We are elected officials. And if we can't respect our constituents rather than viciously attack some of them, then maybe we're in the wrong job."
The Senator was referencing Robinson's anti-LGBTQ+, homophobic and transphobic public statements over the past several months.
Speaking to parishioners at the Berean Baptist Church in Winston-Salem on Sunday, November 14, Robinson attacked the LGBTQ+ community, captured on the church's YouTube livestream.
Robinson said in his sermon that he questioned the "purpose" of being gay; said heterosexual couples are "superior" to gay couples; and that he didn't want to explain to his grandchildren why two men are kissing if they see that on television the Charlotte Observer reported.
The state's Republican Lt. Governor then went on to compare being gay to "what the cows leave behind" as well as maggots and flies, who he said all serve a purpose in God's creation. "If homosexuality is of God, what purpose does it serve? What does it make? What does it create? It creates nothing," Robinson said.
In a speaking engagement in June at Asbury Baptist Church in Seagrove, Robinson called LGBTQ people "filth." "There's no reason anybody anywhere in America should be telling any child about transgenderism, homosexuality, any of that filth," Robinson says. "Yes, I called it filth. And if you don't like it that I called it filth, come see me and I'll explain it to you."
In a statement released in October by Deputy White House Press Secretary Andrew Bates, the Biden Administration condemned the remarks made last June by Robinson. "These words are repugnant and offensive," said Bates, who is a native of North Carolina. "The role of a leader is to bring people together and stand up for the dignity and rights of everyone; not to spread hate and undermine their own office."
"Sen. Mayfield's remarks speak what's in the hearts of most North Carolinians, and the fact that it set the lieutenant governor off that much is shocking to me," Sen. Marcus told the News-Observer. "He said 'You know where I am and where to find me,'" Marcus said, paraphrasing. "'If you have something to say to me you should come and say it to my face.'"
My colleague @MayfieldforNC made statements in support of #LGBTQ Equality during session tonight. The Lt Gov was so mad that he berated Sen Mayfield outside the chamber. I caught the tail end of his rant on video. pic.twitter.com/8EuCPYkhwz

— Senator Natasha Marcus (@NatashaMarcusNC) November 29, 2021
For the record, Sen Mayfield's floor remarks were full of compassion for all people. She believes, as I do, that elected reps should not speak in hateful terms about our constituents. The struggle for civil rights is ongoing. Here is what she said that enraged the bully Lt Gov: pic.twitter.com/IGeXWBcTbS

— Senator Natasha Marcus (@NatashaMarcusNC) November 30, 2021
Liliana Bakhtiari wins runoff for Atlanta City Council
First LGBTQ Muslim elected in the state of Georgia and will be only Non-Binary Councilmember in a major U.S. city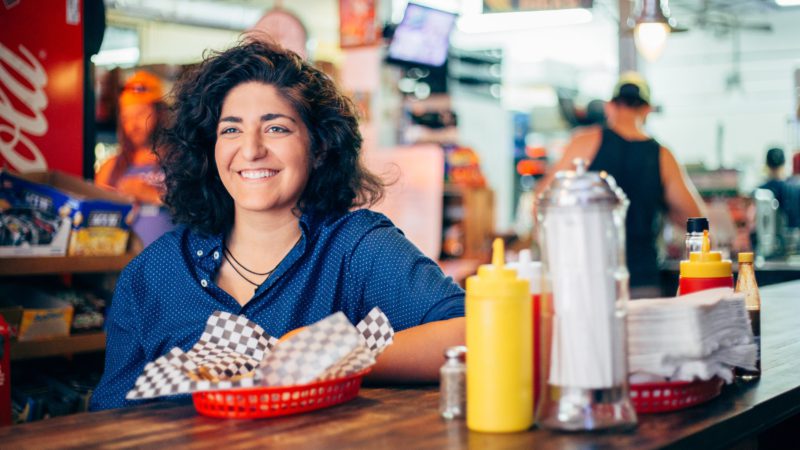 ATLANTA – Liliana Bakhtiari won her runoff election on Tuesday to represent District 5 on the Atlanta City Council, becoming the first out LGBTQ Muslim elected in the state of Georgia and one of less than five currently serving in the entire country.
Bakhtiari will also be the only non-binary person currently serving on the city council of a major U.S. city. During the general election on November 2, Bakhtiari competed in a field of five candidates and received 49.5 percent of the vote, just short of the 50 percent needed to win outright and avoid a runoff. The LGBTQ Victory Fund endorsed Bakhtiari in the race for the seat.
Bakhtiari first ran for the District 5 council seat in 2017 – losing to the incumbent by just 2.6 percent of the vote.
Bakhtiari's election comes as anti-Muslim and anti-LGBTQ political rhetoric rises in recent weeks, including state legislative attacks on trans candidates and anti-Muslim remarks targeting Minnesota Democratic U.S. Representative Ilhan Omar.
"Liliana's victory is a milestone moment for Georgia, but also for non-binary people and LGBTQ Muslims across the country who want to make positive change through public service," Mayor Annise Parker, President & CEO of LGBTQ Victory Fund said in a statement.
"When in office, Liliana will humanize our issues and be a voice for the underserved communities that are too often ignored by elected leaders. Atlanta is already a beacon of hope for LGBTQ people throughout the South, but with more representation that reflects the entire LGBTQ community, it can become a model for the entire nation," Parker added,
Also in a runoff for an At-Large Post 3 Atlanta City Council seat is LGBTQ candidate Keisha Sean Waites, a LGBTQ Victory Fund endorsed candidate and former member of the Georgia House of Representatives, whose race has not yet been called as of Tuesday.
On November 2, another LGBTQ Victory Fund endorsed candidate, former Atlanta City Councilmember Alex Wan, who successfully represented District 6 from 2010-2018, was victorious in his bid to again represent the District. Wan garnered 79 percent of the vote (7,120 votes) and won election to the District 6 seat.
There are currently just 11 non-binary elected officials serving in the entire country. View all LGBTQ elected officials currently serving at outforamerica.org.
Canadian government introduces legislation to ban conversion therapy
Prime minister says discredited practice as 'discriminatory and degrading'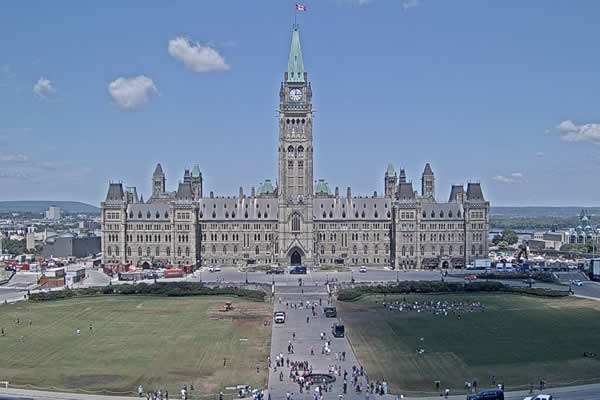 OTTAWA, Ontario — The Canadian government on Monday introduced a bill that would ban so-called conversion therapy in the country.
The bill that Attorney General David Lametti and Women and Gender Equality and Youth Minister Marci Ien introduced would amend Canada's Criminal Code to specifically ban:
Causing another person to undergo conversion therapy
Removing a minor from Canada to subject them to conversion therapy abroad
Profiting from providing conversion therapy
Advertising or promoting conversion therapy
A press release the Canadian government issued said the bill would allow courts "to order the seizure of conversion therapy advertisements or to order their removal from computer systems or the internet."
"The pain and trauma caused by conversion therapy practices continue to have a devastating impact on LGBTQ2 communities across Canada," said Ien. "Our government is focused on promoting equality rights and tackling discrimination against lesbian, gay, bisexual, transgender, queer and two-spirit people. Criminalizing this practice upholds basic human rights, while also ensuring that every Canadian is free to live their authentic lives."
Prime Minister Justin Trudeau in a tweet said conversion therapy "is discriminatory and degrading, and has had devastating impacts on LGBTQ2 Canadians."
"It has no place in our country," he said.
Conversion therapy is discriminatory and degrading, and has had devastating impacts on LGBTQ2 Canadians. It has no place in our country – and that's why, today, @DavidLametti and @MarciIen introduced legislation to ban it once and for all. More details: https://t.co/28jSblDPyR https://t.co/hLhzT1nJbD

— Justin Trudeau (@JustinTrudeau) November 30, 2021
Tourism Minister Randy Boissonnault, who previously advised Trudeau on LGBTQ issues, also applauded the bill's introduction.
"Conversion 'therapy' is akin to torture," said Boissonnault. "I encourage all of my colleagues in the House (of Commons), to support this bill that will move to criminalize conversion therapy in Canada once and for all."
I've said it before, and I will say it again. Conversion "therapy" is akin to torture. I encourage all of my colleagues in the House, to support this bill that will move to criminalize conversion therapy in Canada once and for all. 🏳️🌈 pic.twitter.com/AbCwaMf30w

— Randy Boissonnault 🏳️🌈 (@R_Boissonnault) November 29, 2021
Canada would join Malta and a handful of countries that ban conversion therapy.
Trudeau, who won re-election in September, has previously called for a prohibition of the widely discredited practice. The Canadian Senate earlier this year tabled a separate conversion therapy ban bill.