August 3, 2017 at 2:04 pm PDT | by Karen Ocamb
NAACP issues Missouri travel advisory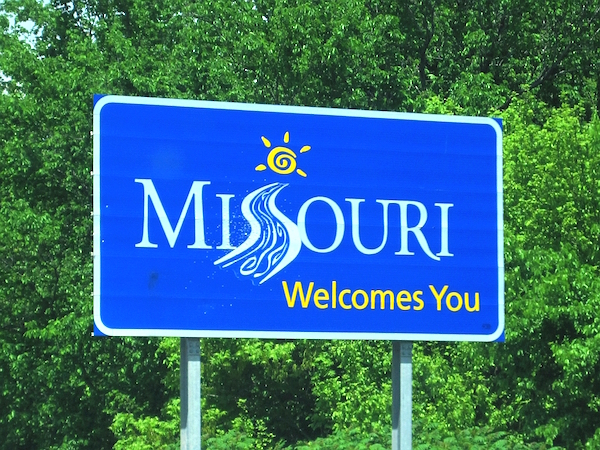 The whole world was watching Ferguson, Missouri in 2014 as protesters clashed with police after the fatal police shooting of an unarmed black teenager named Michael Brown. The thin veneer of racism, of the myriad of schemes to perpetuate racial injustice and police brutality, was ripped off to the shock of many in America.
Not much has changed, apparently, according to the highly unusual travel advisory issued by Missouri's NAACP  warning of "looming danger" for women, people of color, LGBTs, and other minorities who might travel to the state for fun or business. The advisory was issued after the state legislature passed Senate Bill 43 – a bill that makes it "more difficult for employees to prove their protected class, like race or gender, directly led to unlawful discrimination," CNN reported. 
Missouri Gov. Eric Greitens signed the bill into law soon afterwards in June.
"Individuals traveling in the state are advised to travel with extreme CAUTION," the NAACP advisory warns. "Race, gender and color based crimes have a long history in Missouri."
The legislation is a "Jim Crow Bill," the Missouri NAACP State Conference says. "This does not follow the morals of Missouri," Conference President Rod Chapel Jr. told CNN. "I hate to see Missouri get dragged down deep past the notion of treating people with dignity."
The advisory cites a series of incidents involving women, people of color, and LGBT people. Among them, Yahoo reports: the death of a Tory Sanders, a Black man with a history of depression who was taken to a county jail after he made a wrong turn; a string of racist incidents at the University of Missouri; and recent anti-LGBTQ comments by a state representative who said "there is a distinction between homosexuality and just being a human being. " It also cites a recent report by the Missouri Attorney General's Office, which says Black drivers are about 75% more likely to be stopped by the police than their white counterparts.
The travel advisory is supposed to last until August 28, when the bill would potentially go into effect. THE NAACP hopes the bill will be repealed.