'Doc McStuffins' features lesbian parents; One Million Moms calls for boycott
the show's creator is an out lesbian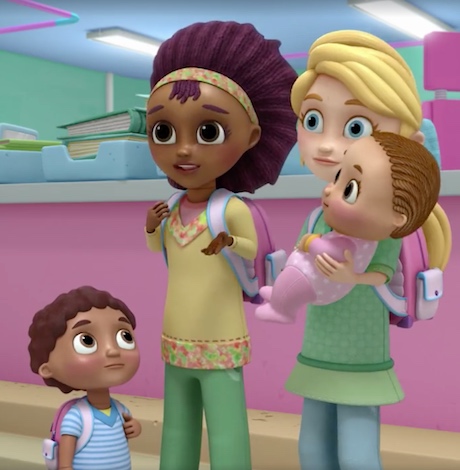 "Doc McStuffins," the hit Disney Junior children's cartoon, recently included an interracial, lesbian couple as the parents of two kids.
The episode titled "The Emergency Plan" showcases a doll couple, voiced by Wanda Sykes and Portia de Rossi, who are forced to split up after a toy dragon causes an earthquake. Doc brings the family back together and teaches them how to make emergency kits to be more prepared.
In a behind-the-scenes clip, Sykes explained why representation on TV is important to her  8-year-old twins, Lucas Claude and Olivia Lou.
"I'm a fan of 'Doc McStuffins,' my kids, they watch the show. In this episode, they see a family that looks like our family. We're two moms and a boy and a girl, two kids. It's going to be very exciting for them to see that, to see our family represented. Families stick together," Sykes says.
While some are happy to see diversity in a children's show, the organization One Million Moms has called out the cartoon for featuring a same-sex couple.
"Just because an issue may be legal or because some are choosing a lifestyle doesn't make it morally correct. Disney should stick to entertaining and providing family-friendly programming instead of pushing an agenda," One Million Moms states in its press release.
The organization also calls for a boycott of the Disney Channel if the episode aired.
In a recent post for GLAAD,  "Doc McStuffins" creator Chris Nee, an out lesbian, explained that she was proud to include an episode that reflected her own family life.
"I always envision Doc McStuffins as a show about what it means to accept everyone as part of our communities. As part of a two-mom family, I'm proud to have an episode that reflects my son's world, and shows everyone that love is love in McStuffinsville."
Anti-LGBTQ+ narrative more than 400% following Florida's 'Don't Say Gay
Human Rights Campaign & Center for Countering Digital Hate warn of growing influence extremists are wielding online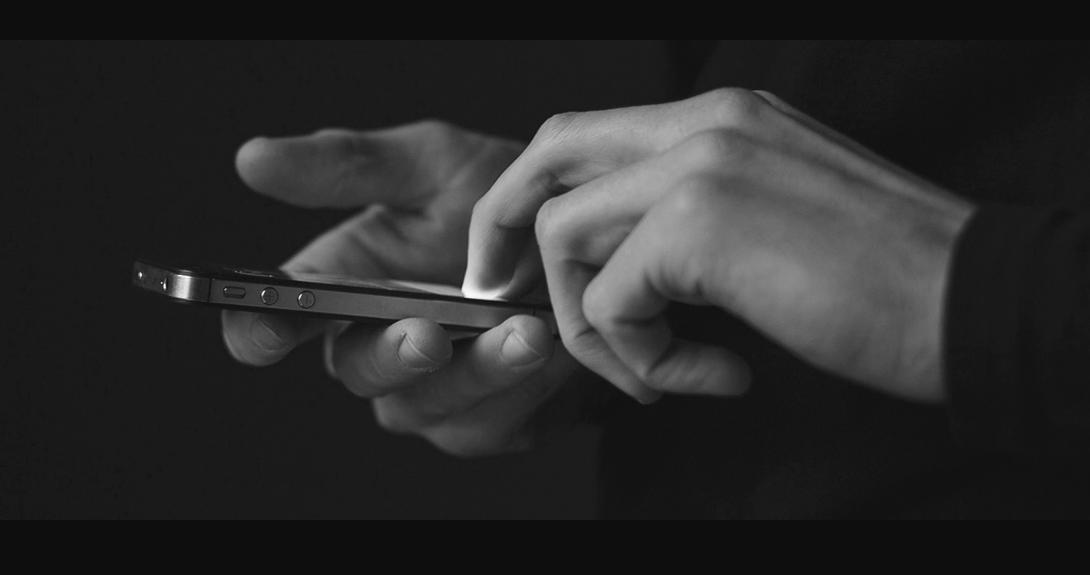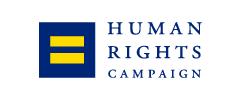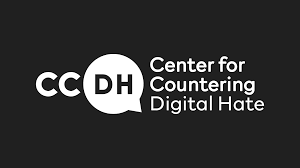 By Henry Berg-Brousseau | WASHINGTON – In the wake of the passage of Florida's discriminatory "Don't Say Gay or Trans" bill, extremist politicians and their allies engineered an unprecedented and dangerous anti-LGBTQ+ misinformation campaign that saw discriminatory and inflammatory "grooming" content surge by over 400% across social media platforms, according to a new report released by the Human Rights Campaign and the Center for Countering Digital Hate. 
The report — Digital Hate: Social Media's Role in Amplifying Dangerous Lies About LGBTQ+ People — reveals that the average number of tweets per day using slurs such as "groomer" and "pedophile" in relation to LGBTQ+ people surged by 406% in the month after the Florida bill was passed, resulting in a sharp spike in online homophobia and transphobia that social media platforms not only failed to crack down on, but also profited from.
The report also reveals that the anti-LGBTQ+ content was largely driven by a small group of extremist politicians and their allies who together are driving a coordinated and concerted campaign to attack LGBTQ+ kids in an effort to rile up extreme members of their base ahead of the midterm elections. According to the report's findings:
In a matter of mere days, just ten people drove 66% of impressions for the 500 most viewed hateful "grooming" tweets — including Gov. Ron DeSantis's press secretary Christina Pushaw, extremist members of Congress like Marjorie Taylor Greene and Lauren Boebert, and pro-Trump activists like "Libs of TikTok" founder Chaya Raicheck.
Posts from these 10 people alone reached more than 48 million views, and the top 500 most influential "grooming" tweets all together were seen 72 million times.
The astonishing visibility these posts garnered is a direct result of Twitter's failure to enforce its own policies banning anti-LGBTQ+ slurs. Twitter failed to act on 99% of the 100 hateful tweets reported to them anonymously by CCDH researchers, even after it had stated 'grooming' slurs were against its policies on hate speech.
On Facebook and Instagram, 59 paid ads promoted the same narrative. Despite similar policies prohibiting anti-LGBTQ+ hate content on both social media platforms, only one ad was removed.
"As social media platforms fail to enforce their own standards — enabling a wave of online anti-LGBTQ+ hate to grow without restraint — extremists are wielding dangerous influence, seeking to radicalize Americans, incite hate against LGBTQ+ people, and mobilize the extremists within their base ahead of the midterm elections," said HRC Interim President Joni Madison. "But the rise of this online vitriol doesn't just have political implications — there are deadly, real world consequences as violent rhetoric leads to stigma, radicalization, and ultimately violence. Nearly one-in-five of any type of hate crime is now motivated by anti-LGBTQ+ bias, and the last two years have been the deadliest for transgender people, particularly Black transgender women. HRC, along with our partners at the Center for Countering Digital Hate, urgently calls on social media companies to act swiftly and transparently to stop the spread of extremist and hateful misinformation, including the grooming narrative."
"We're in the middle of a growing wave of hate and demonization targeting LGBTQ+ people – often distributed digitally by opportunistic politicians and so-called 'influencers' for personal gain," said Imran Ahmed, CEO of the Center for Countering Digital Hate. "Online hate and lies reflect and reinforce offline violence and hate. The normalization of anti-LGBTQ+ narratives in digital spaces puts LGBTQ+ people in danger. Facebook and Twitter claim in their rules to prohibit this kind of targeted hate and harassment but they simply don't enforce those rules on bad actors — rules which are designed to protect others' rights. The clear message from social media giants is that they are willing to turn a blind eye. LGTBQ+ rights have been transformed after decades of hard-won progress, but progress is fragile unless you continue to defend it."
Key Findings of the Report
➤ Anti-LGBTQ+ 'grooming' rhetoric on social media platforms drastically increased following the passage of Florida's Don't Say Gay or Trans law.
Researchers used the social analytics tool BrandWatch to collect a sample of 989,547 tweets posted between January 1 and July 27 that mention the LGBTQ+ community alongside slurs such as "groomer", "predator" and "pedophile".

In the month following the passage of the 'Don't Say Gay or Trans' law, the volume of 'grooming' related content increased by 406%.

6,607 tweets a day overall on average, up from 1,307 the month before

1,385 tweets a day using the phrase "OK groomer" on average, up from 54

4,053 tweets a day referring to Disney alongside slurs on average, up from 37

In the week following Twitter's statement that tweets calling transgender or nonbinary people "groomers" violate its policies on hate speech, there were 8,075 tweets per day on average mentioning the slurs alongside the LGBTQ+ community
➤ 'Grooming' rhetoric is being spread by a small group of radical extremists as part of a coordinated and concerted effort to attack LGBTQ+ kids to rile up extreme members of their base, the only voting bloc they are moving on these issues, ahead of the midterm elections.
Researchers used BrandWatch to identify the 500 most-viewed hateful 'grooming' tweets from our wider sample, which were viewed an estimated 72 million times in total and received 399,260 likes and retweets.

Within this smaller sample, tweets from just ten people were viewed an estimated 48 million times, equivalent to 66% of the reach of the 500 most-viewed tweets. Amongst the top ten people responsible for driving the 'grooming' narrative on Twitter are:

Marjorie Taylor Greene – Representative for Georgia's 14th Congressional District
James Lindsay – "Anti-woke" activist and author
Lauren Boebert – Representative for Colorado's 3rd Congressional District
Christina Pushaw – Press secretary to Governor of Florida
Frank Drew Hernandez – Contributor to Turning Point USA

The top 500 'grooming' tweets were viewed 72 million times
➤ Meta profits from ads promoting 'grooming' narrative on Facebook and Instagram.
Using Meta's Ad Library, researchers identified 59 ads promoting the narrative that the LGBTQ+ community and its allies are 'grooming' children.

Meta accepted up to $24,987 for the ads, which have been served to users over 2.1 million times.

32 of the 59 ads, receiving 2 million impressions, focus 'grooming' accusations on Disney after the company came out in opposition of the 'Don't Say Gay or Trans' bill.

As of August 1, Meta continued to run 'grooming' ads despite stating on July 20 that baselessly calling LGBTQ people or the community "groomers" is covered by its hate speech policies.
➤ Hateful content has gone virtually unchecked, despite anti-discrimination polices at Facebook and Twitter.
An audit found that Twitter failed to act on 99% of the 100 hateful tweets reported to them anonymously by CCDH researchers after it had stated 'grooming' slurs were against its policies on hate speech.

Just one of the 59 ads promoting the 'grooming narrative' was removed by Meta, and the platform has continued to accept such ads after it had stated 'grooming' slurs were against its policies on hate speech.
➤ There are real life consequences to anti-LGBTQ+ hate being spread online.
Legislative — Legislators in state houses across the country introduced 344 anti-LGBTQ+ bills this session, and 25 of them passed. These bills and laws attack the LGBTQ+ community, particularly transgender and non-binary young people and their families, preventing them from accessing age-appropriate medical care, playing sports with their friends, or even talking about who they are in school.
Anti-LGBTQ+ Violence — Nearly 1 in 5 of any type of hate crime is now motivated by anti-LGBTQ+ bias; The last two years have been the deadliest for transgender people, especially Black transgender women, we have seen since we began tracking fatal violence against the community.

Reports of violence and intimidation against LGBTQ+ people have been making news across the country: White nationalists targeted a Pride event in Idaho; Proud Boys crashed Drag Queen story hour at a local library in CA to shout homophobic and transphobic slurs.
Mental Health Outcomes: More than 60 percent of LGBTQ+ youth said their mental health has deteriorated as a result of recent efforts to restrict access to things like gender-affirming care for transgender youth.
The full report and dataset can be found on HRC's website here. 
LGBTQ ally Olivia Newton-John has died at 73
Newton-John had been battling breast cancer for over three decades, her first cancer diagnosis in 1992 when she was 44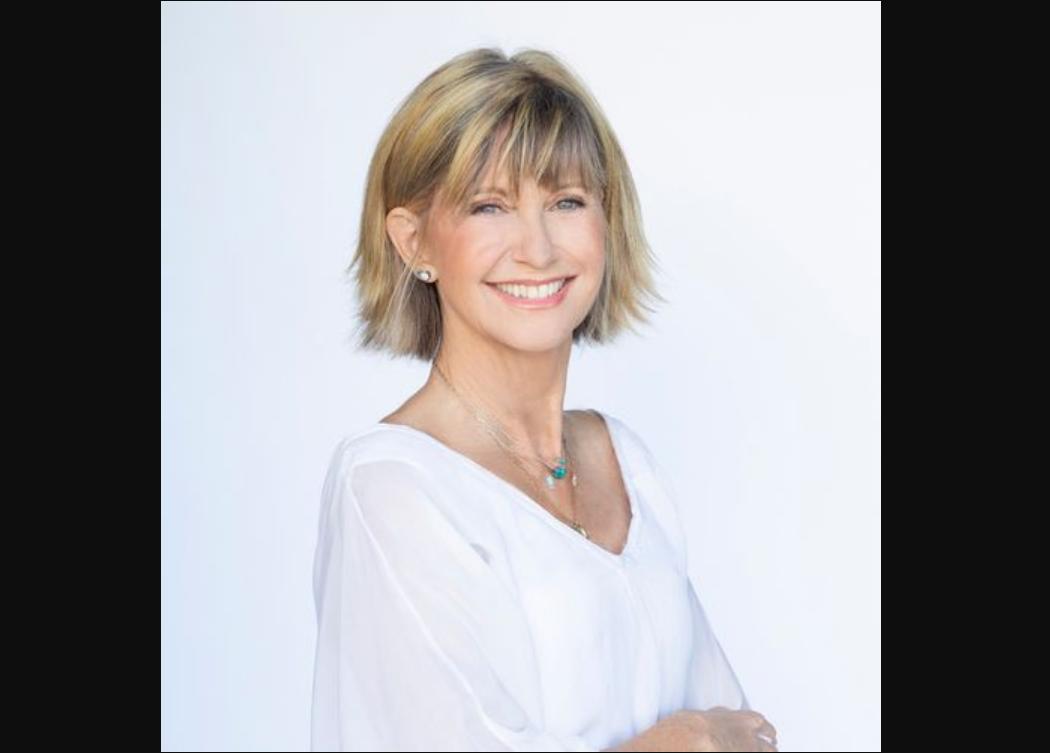 SANTA BARBARA – In an announcement on Facebook Monday, John Easterling, the husband of singer and actress Olivia Newton-John relayed the news that she had died at age 73.
Newton-John had been battling breast cancer for over three decades, her first cancer diagnosis in 1992 when she was 44. Although she had previously seen her cancer in remission, in 2017 she was diagnosed again.
In October of 2020 in an interview with The Guardian the pop star and actor spoke about her third diagnosis of cancer. "Three times lucky, right?" she smiles warmly. "I'm going to look at it like that. Listen, I think every day is a blessing. You never know when your time is over; we all have a finite amount of time on this planet, and we just need to be grateful for that." She genuinely sounds as if she means every word.
The cancer's return in 2017 was, she told The Guardian, not unexpected. "It's been a part of my life for so long. I felt something was wrong. It's concerning when it comes back, but I thought: 'I'll get through it again.'"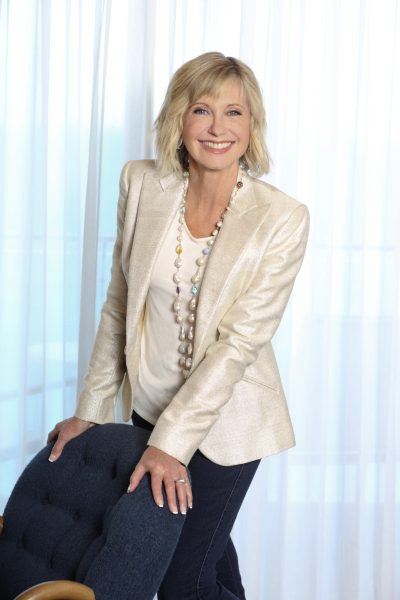 What of her health problems? "I don't think of myself as sick with cancer," she says firmly. "I choose not to see it as a fight either because I don't like war. I don't like fighting wherever it is – whether it's outside or an actual war inside my body. I choose not to see it that way. I want to get my body healthy and back in balance. Part of that is your mental attitude to it. If you think: 'Poor me,' or 'I'm sick,' then you're going to be sick."
The popstar-singer was arguably best known for her breakout role in Grease, the 1978 American musical romantic comedy film based on the 1971 musical of the same name by Jim Jacobs and Warren Casey, which co-starred Oscar nominated actor John Travolta.
Travolta paid tribute to his co-star in a post on his Insta:
Newton-John was an ally to the LGBTQ community who was appreciative of her LGBTQ fans. In an interview with Logo/MTV she noted: "The gay fans have always been very loyal, they are a really great audience and have always been there for me."
Out actor George Takei tweeted his remembrance:
We have lost a great, iconic artist in Olivia Newton John, gone too soon from us at age 73. I trust she is now in the great Xanadu beyond. Know that we are forever hopelessly devoted to you, Olivia. Rest in song and mirth.

— George Takei (@GeorgeTakei) August 8, 2022
In addition to her husband she is survived by her 36-year-old daughter, Chloe Lattanzi.
The family asked for donations to be made to her cancer organization, the Olivia Newton-John Foundation Fund, in lieu of flowers.
Director of 'They/Them' on queering the horror genre
John Logan puts conversion therapy where it belongs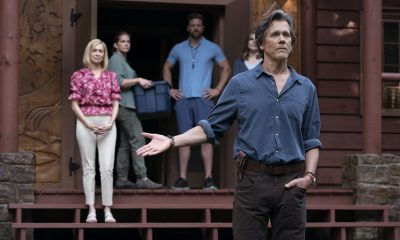 Even if you've never heard of John Logan, the odds are pretty good you've heard his words.
That's because the former playwright, now writer and director of the new horror film "They/Them" (premiering on Peacock Aug. 5), has been bringing his literate sensibilities to Hollywood screens for more than two decades now, earning three Oscar nominations during a career that has included screenplays for movies ranging from "Gladiator" to "Sweeney Todd" to "Star Trek: Nemesis," not to mention a pair of James Bond blockbusters ("Skyfall" and "Spectre"). He's also the man behind "Penny Dreadful," Showtime's Victorian horror "mashup" series that became a cult sensation during its all-too-brief three season run.
Now Logan has returned to the horror genre he loves to make his debut as a feature film director, and he's brought more than just a queer sensibility. He's brought a whole bloody queer story, as well.
Diving headlong into classic '80s slasher movie territory from its very first frames, "They/Them" brings together a collection of queer teens at a retreat deep in the woods – the Whistler Camp, run by third-generation proprietor and chief counselor Owen Whistler (Kevin Bacon) – where their parents have sent them in hopes of making them straight. Though the staff seems friendly and understanding enough at first, it's not long before the "therapy" starts to become more aggressive; to make matters worse, a sinister outside presence seems to be menacing the camp, and the campers, led by trans nonbinary rebel Jordan (Theo Germaine), are soon fighting for their lives as well as their identities.
Apart from the genius of putting conversion therapy into a horror movie where it belongs, Logan's movie scores high points all around for solid LGBTQ representation. Indeed, it's as much a rousing queer empowerment story as it is a horror tale, and though hardcore horror geeks might find its scares to be relatively tame, it reaches beyond shock value to turn the genre itself into a vehicle for cinematic queerness – something long overdue for the countless queer audiences who have always been drawn to horror.
The Blade talked with Logan about his vision for "They/Them" on the eve of the film's world premiere at LA's Outfest. Our conversation is below.
BLADE: Queer audiences have always loved horror movies, but horror movies haven't loved them back until recently. Is that part of the reason behind this one?
JOHN LOGAN: That was the entire reason behind this one. When I was a kid, it would have meant so much to me to see a gay hero in a horror film. It's a genre that SHOULD celebrate queerness, because horror is about the "other" – about the realization that people are not all the same. But queer characters in the '70s and '80s were mostly nonexistent, or they were jokes, or victims, or killers. They were never admirable people you'd aspire to be. And horror cinema has always had a very complicated relationship with gender and sexual identity, even back to the 1930s and the classic Universal cycle of horror films – except for "Frankenstein," made by a queer filmmaker, where the most sympathetic character is the monster.
When we engage with storytelling in cinema, we want to see ourselves represented in some way. I wanted to write the movie that I didn't get to see when I was 14 or 15 years old.
BLADE: You mentioned wanting to see a gay hero. One of the things that stands out about your movie is that none of these kids are "scream queens." They're all pretty heroic.
LOGAN: We wanted to take the tropes and subvert them completely. So, we have joyously celebrated things like, "There's the camp in the woods, and it's scary, and there's a masked killer, and the killer uses different weapons," and all the things I personally love about slasher movies – but it's all in service of the great subversion, which is that these kids are not victims. They are not running and hiding, they are fighting for their identities. They are heroes.
BLADE: Speaking of subversion, the setting isn't the only "camp" in the movie. There's a lot of humor in it, from a certain perspective.
LOGAN: [Laughs] I would like to think there's a "raised eyebrow" throughout. I mean, we have a singing and dancing musical number in it, we have some outrageous humor in it, as well. It's meant to be a sort of exuberant exploration of the queer lifestyle in all its forms, from the most extravagant to the most romantic to the most erotic – as extreme as we could possibly get it. But it's all played very straight, which is a testament to the actors, really.
BLADE: That's another thing that stands out. You have a terrific cast, and Theo Germaine is a charismatic lead.
LOGAN: Thank God Theo fell into my lap. The movie begins, essentially, with Jordan's face and it ends with Jordan's face, so I knew it was really going to be important to find the right actor. Theo is so extraordinary, they're so accessible to the audience. My heart breaks watching that character, because they're emotional, but they're empowered and strong – and that's all from Theo.
Also, I'm not trans, I'm not nonbinary, and I'm also 60 – so I had to ask Theo to help me understand this character – not just the language around them, but how this young, trans, nonbinary human being moves through the world. And not only Theo, but Quei Tann and all the other actors were very generous with their own experiences, which is what, for me, makes them seem very authentic on screen, because they are playing versions of themselves that they can believe in.
BLADE: That's the difference authentic representation can make.
LOGAN: Yes, and it also helped that the process of shooting really mirrored the story, in a way. None of the actors knew each other, and they were suddenly in Georgia, all slammed together in the middle of nowhere with no phone reception – and gradually, they built this tribe, this family, going through an experience much like the campers in the film go through. It was amazing to watch how they bonded and got together.
BLADE: One last thing – for the cinema buffs among our readers, it will be impossible not to notice shots and references that seem like nods to some of their favorite classics of the past. Are those on purpose?
LOGAN: All intentional. I may never direct another movie as long as I live, so I want to tip my hat to all the movies I love. There are shots that are a direct mirror of 'Psycho,' for example, or 'Blue Velvet,' or obscure slasher movies like 'The Burning' that nobody would know but me – and I worked really close with my DP, Lynne Moncrief, to find those moments. It felt important for us pay homage to the whole continuum of horror movies behind us, because we are building on all those as we try to step gingerly – or bravely – into a future where queer horror is finally the popular mainstream entertainment it deserves to be.