Viola Davis applauds Annalise Keating's pansexuality in 'HTGAWM'
the show creator announced the character's sexuality during the TCA press tour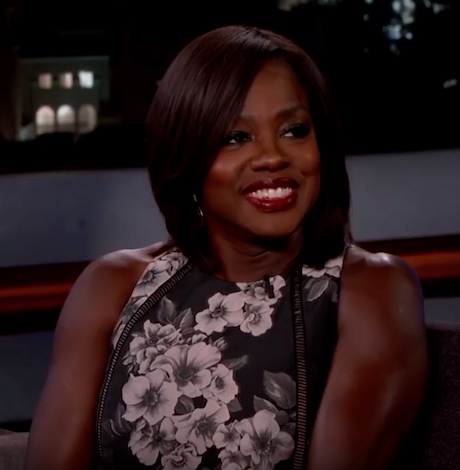 Annalise Keating may have her fair share of problems on "How to Get Away with Murder" but her sexuality isn't one of them.
Show creator Pete Nowalk revealed during the TCA summer press tour that Annalise is pansexual. The headstrong lawyer was married to Sam Keating (Tom Verica) and has had a relationship with detective Nate Lahey (Billy Brown). Annalise had a serious relationship with fellow lawyer Eve Rothlo (Famke Janssen). She has also had an on-off flirtation with her colleague, Bonnie Winterbottom (Liza Weil).
"I got really lucky in not having to make my characters perfect," Nowalk says. "Because they're all bad people. You don't necessarily have to make them do things that aren't real. Viola's character—we've never said, but I think she's pansexual. She gets to just be bad in all the best ways. In that way it's very liberating to write any LGBTQ character on the show."
Davis told E! she's happy Annalise's sexuality is known and is just a part of who she is.
"I love the idea that she's just searching for love and intimacy and whoever will give it to her. I love that it's not coming from a place of damage and being screwed up because I don't think it's screwed up. I think it's an interesting, liberating thought to just seek the person who is seeking you. It's kind of an interesting 21st Century element to place in this character," Davis says.
Davis continued that she loves how the character's sexuality is simply about looking for love.
"I'm at a place where I just want to do anything that is different. And anything that I feel is going to touch people in a way. I think a lot of homosexuals and the LGBT community, they're kind of feeling like they're on the outside now and I think it's wonderful to have a character like that to relate to and is not once again coming from a place of damage but coming from a place of seeking, of really wanting to be loved and love," Davis says.
"How to Get Away with Murder" premieres Sept. 28 at 10 p.m. on ABC.
MMA fighter Jeff Molina comes out as bi after being outed
"TLDR: im bi. Not the way I wanted to do this but the chance to do it when I was ready was taken from me" – Jeff Molina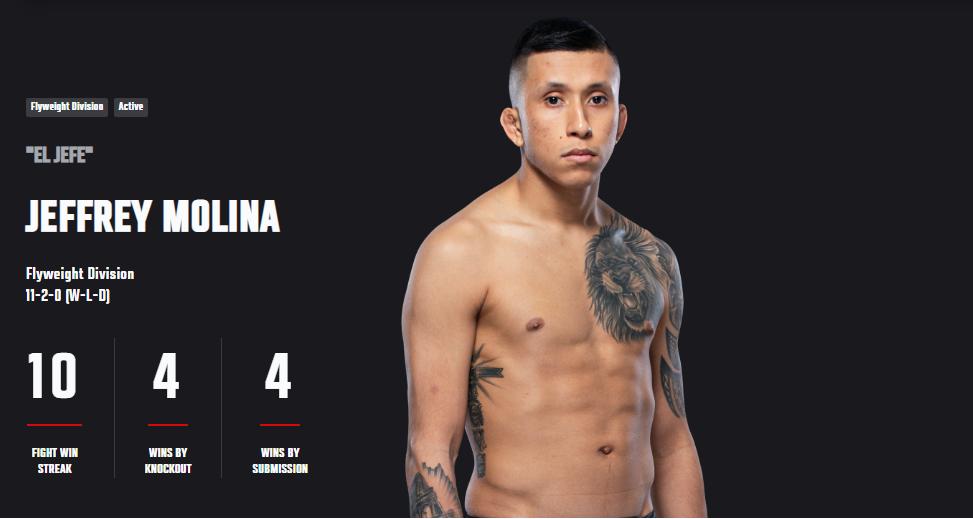 OLATHE, Ks. – UFC bantamweight Jeff Molina, who goes by "El Jefe" in the octagon, came out as bisexual Friday in a tweet that revealed he had been outed by someone who shared a video of him being intimate with another man. 
"Welp.. this fucking sucks," he wrote. "TLDR: im bi. Not the way I wanted to do this but the chance to do it when I was ready was taken from me."
In the moving and very personal post, Molina explained that "I've dated girls my whole life and suppressed feelings I had throughout high school being on the wrestling team, throughout college pursuing MMA, and even after making part of the dream happen and getting into the UFC." Molina has been a part of UFC since 2020.
👇👇👇 pic.twitter.com/zho13QHXeT

— Jeff Molina (@jmolina_125) March 17, 2023
Last Pride Month, Molina showed his support for the LGBTQ+ community by wearing rainbow shorts during a fight, and was the only one to do so. He found himself on the receiving end of anti-gay backlash for that.
"I just thought in 2022 people would be a little more open-minded and not pieces of shit. But I guess I was wrong," Molina said at a post-match news conference last June.
Jeff Molina goes *off* about the negative comments he received for wearing UFC's pride month shorts.

"I just thought in 2022 people would be a little more open-minded and not pieces of sh*t. But I guess I was wrong."#UFCVegas56 | Full video: https://t.co/mOxnqIFGCb pic.twitter.com/aKeVUUeXyg

— MMA Junkie (@MMAJunkie) June 5, 2022
After coming out on Friday, he added: "At the end of the day I know my character, morals, and who I am as a person. As much as I'm getting hated/shitted on I'm getting an equal amount of support & it means a fuck ton."
In fact, Molina received immediate support from fellow MMA fighters Chris Curtis and from fans with huge numbers of followers.
The real ones don't care man. Be happy with you and the rest will fall into place. Glad you can finally get it off ya chest. Fuck the haters

— Chris Curtis The Action Man (@Actionman513) March 17, 2023
Saddens me that you weren't able to do this on your own terms, horrible thing for that person to do, but you know who you are and I'm sure this will resonate with someone going through the same thing in the MMA space. Thanks for even sharing.

— MS (@UFC_Obsessed) March 17, 2023
In his coming out tweet, Molina explained why he had waited until now, and in doing so, had some harsh words for anti-LGBTQ fans of MMA: "The thought of my buddies, teammates, and ppl I look up to looking at me different let alone treating me different for something I can't control was something I couldn't fathom. In a sport like this where a majority of the fans being the homophobic cocksuckers they are I didn't see myself doing this during this part of my career."
Molina said he wanted to be known for his skills and his dedication to his sport and not as "the 'bi UFC fighter' that I'm sure would just be translated to 'gay UFC fighter.'"
And he had this to add: "To the awful disturbed person that decided to post this…I hope it was worth it," Molina wrote.
Currently, Molina's record is 11-2, but he is under suspension by the Nevada Athletic Commission for allegedly betting on a UFC fight, according to CNN.
While he waits for the investigation to conclude, Molina is spending his time watching MMA fights and enjoying Starbucks, which he tweeted and was subsequently ribbed for his choice of beverage.
I could be riding a Harley while eating pussy and still be getting called a fruit 🤷‍♂️

— Jeff Molina (@jmolina_125) March 18, 2023