Fun, four-door sedans
Mixing functionality with professional panache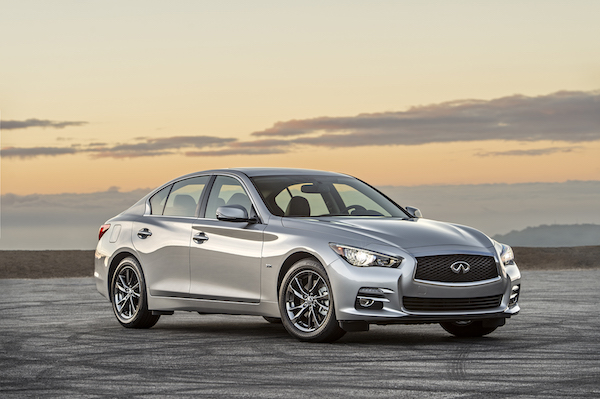 In this town of celebs and power brokers, sedans are a perfect match. They mix four-door functionality with professional panache, especially when automakers add special trim levels like "Executive," "Premium" or—in the case of the new Lincoln Continental—"Black Label." But such buttoned-down monikers don't prevent these rides from being lots of fun.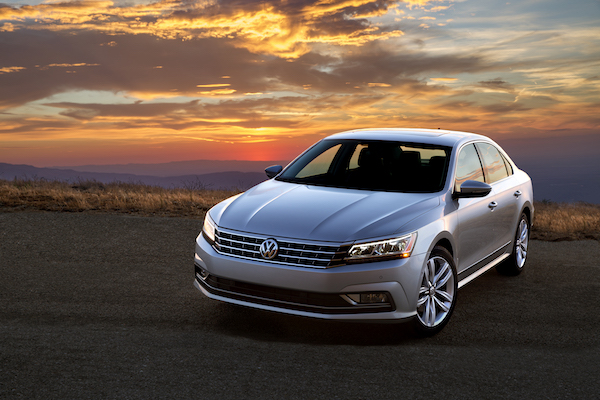 VW PASSAT SEL PREMIUM
$31,000
Mpg: 23 city/34 highway
0-to-60 mph: 7.7 seconds
While VW offers an Executive trim level for its CC flagship sedan, the high-end version of the midsize Passat is called the SEL Premium. The Passat's styling is a bit dated—the latest design debuted in 2012—but it still holds its charms. That's also true inside, where the layout is clean yet flaunts many Audi-chic elements. The bolstered seats, especially, are a delight. There's also plenty of headroom and legroom, even in the backseats. But the touchscreen is dinky, and the infotainment system isn't very intuitive. Still, there's a choice of two fine engines: a fairly quick four-cylinder turbo or a more spirited V6 that lets the Passat scoot from 0 to 60 mph in 6.4 seconds. The German engineering also shines through on the road, with responsive steering and braking. Another plus: a long list of standard features, including heated seats, LED headlights/taillights, power-folding mirrors, automated parallel-parking system, hands-free trunk opener with foot sensor, high-end Fender stereo and more.
INFINITI Q50
$34,000
Mpg: 19 city/27 highway
0-to-60 mph: 6.9 seconds
If the old-school exterior on the VW Passat evokes a "dad jeans" sensibility, then the Infiniti Q50 is channeling a skinny-jeans vibe: it's form fitting, with a tight and sassy rear. This shapely sedan drives just as nice, too, with solid handling and superb body control. A four-cylinder engine comes standard. But it's hard to resist choosing one of the two zippier V6 options—one of which comes with 400 hp to help rocket the Q50 from 0 to 60 mph in just 4.5 seconds. There also are four trim levels—base, Premium, Signature and Sport—with various mix-and-match packages. But all trims come with push-button start, smartphone-app integration and an infotainment system with voice recognition. The backup camera also offers a 360-degree, bird's-eye view that really helps when parking. While there are other niceties—like an eight-inch upper touchscreen and seven-inch lower touchscreen—the interior hasn't kept up with the times. And though there is a hybrid version, the Q50's other engines aren't as fuel-friendly as what many competitors offer. But this Infiniti still scores when it comes to the long warranty, affordable price, and top-notch ratings for safety and reliability.
LINCOLN CONTINENTAL BLACK LABEL
$65,000
Mpg: 18 city/27 highway
0-to-60 mph: 5.5 seconds
Many millennials probably don't understand the hoopla surrounding the rebirth of the Lincoln Continental. After all, it's been 15 years since this sedan—basically an also-ran for rental-car companies—graced dealer showrooms. And it doesn't help that Lincoln has a confusing lineup: MKC, MKS, MKT, MKX, MKZ (and the giant Navigator SUV), which are basically gussied-up versions of Ford products. Yet the new Continental proves how silver foxes can reinvent themselves. With a stunning grill and other styling borrowed from Bentley, the Continental is much more than a replacement for the MKS sedan. This is a full-size flagship, measuring 117.9 inches in length and weighing a hefty 4,555 lb. Luckily, any of the three available V6 engines have plenty of pep to power this land yacht. And there is opulence everywhere, with the much-ballyhooed 30-way power seats, rear-seat climate controls, dual sunroofs and all the latest safety gear. The four trim levels include a base-model Premier, Select, Reserve and high-end Black Label—which also comes with a concierge program for pickup and delivery, complimentary car washes (anytime/anywhere) and other services. Perhaps the only thing this car doesn't do is pump your gas for you.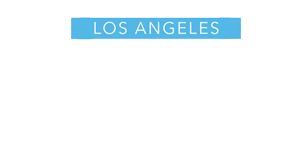 All charged up: Ford Mustang Mach-E, Mercedes EQB
Move over, Tesla!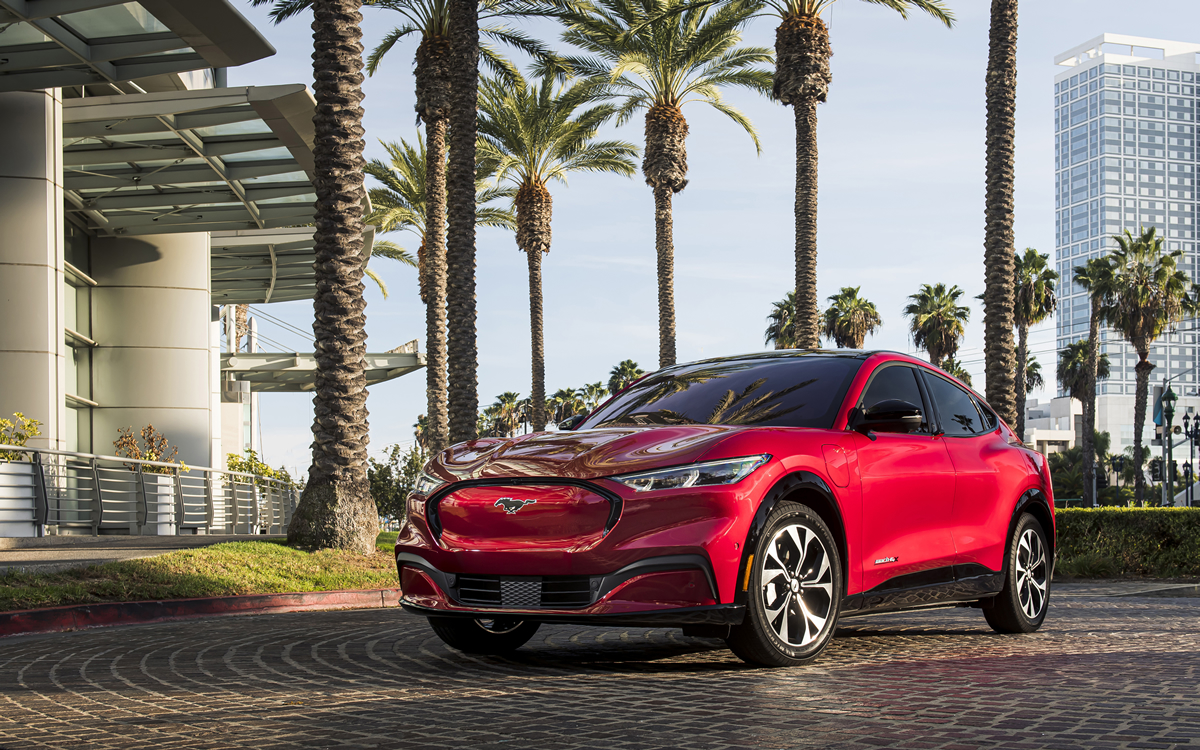 Move over, Tesla! Elon Musk may have delivered a record number of electric vehicles last year, but rivals are certainly nipping at his heels. Robust demand for the all-electric Mustang Mach-E, for example, has helped make Ford the second-best EV producer in the U.S. And global EV sales for Mercedes more than doubled in 2022, thanks in part to the automaker's all-electric crossover: the EQB. Motorheads like me are all charged about such electrifying rides, and for good reason.
FORD MUSTANG MACH-E
$46,000
Battery range: 270-312 miles
0 to 60 mph: 5.1 seconds
OK, fine, Ford sold fewer than 62,000 EVs in the U.S. last year compared with over 522,000 cars sold by Tesla. Yet while Tesla sales were up 40%, Ford EV sales skyrocketed a whopping 126%. Yes, Tesla sold an impressive 1.3 million-plus vehicles worldwide in 2022, but Ford expects to sell 2 million EVs by 2026. The Mustang Mach-E—first introduced as a 2021 model—shows you one way Ford expects to get there.
For 2023, Ford knew better than to mess with the winning design of the Mach-E, which is at once futuristic and timeless. My fave styling cue is the clever use of flush-mounted buttons on the outside door frames instead of clunky conventional door handles.
Inside, with the battery placed under the floor, there's oodles of room for passengers and cargo—including 60 cubic feet of stowage with the rear seats folded. Beneath the center console, there's enough space for a handbag or small computer case.
The wide dashboard has a built-in soundbar, as well as large vertical touchscreen for the infotainment system. An active-safety system—with forward-collision alert, emergency braking, evasive steering and such—is now standard across the lineup.
This year the battery range can reach up to 312 miles, which outpaces much of the competition—including the Hyundai Ioniq, Volkswagen ID.4 and Volvo C40 Recharge. Another plus: Mach-E sticker prices have been reduced between $400 and $5,700, depending on trim level. Pricing also has been slashed for the extended-range battery, from $8,600 to $7,000.
Sure, there's still a big difference between the $46,000 base model and $65,000 high-test GT. But trust me, the thrill of that GT is hard to resist. Stomp on the accelerator, enjoy the excitement as your body is thrust back against the driver's seat, and be prepared to achieve warp speed. Rocketing from 0 to 60 mph in just 3.5 seconds took my breath away—literally. Many auto aficionados were skeptical when Ford first gave this EV the seemingly bait-and-switch moniker of a "Mustang," but the GT version of the Mach-E comes closest to feeling like a true pony car.
One side note: With so much emphasis on EVs today, it's easy to forget how much of a gamble it was for Ford to create the Mach-E. After all, this was not the automaker's first electric-car rodeo. Henry Ford built a prototype for a low-cost battery-powered vehicle in 1913, then opted for the internal combustion engine. Other experimental EVs came and went, including the quirky 1966 Ford Comuta minicar and an all-electric 1998 Ford Ranger pickup, which lasted only four years.
Lucky for Ford, it looks like the Mustang Mach-E is a keeper.
(For more on the Ford Mustang Mach-E, read "One Lean, Mean Green Machine.")
---
MERCEDES EQB
$54,000
Battery range: 205-243 miles
0 to 60 mph: 5.6 seconds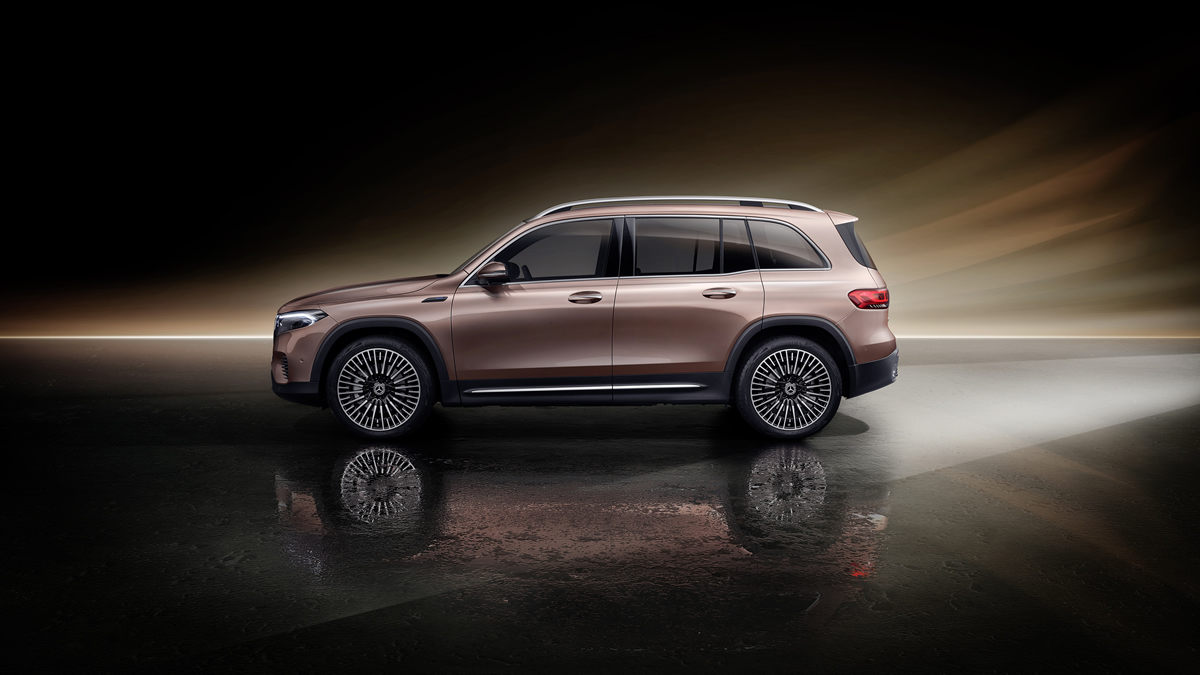 My, how time changes things. As recently as 2020, Mercedes said that its diesel-powered cars were here to stay. But within a year, Mercedes announced it would go all-electric by 2030.
Enter the Mercedes EQS. This flagship sedan debuted last spring in the U.S. and was followed by the seven-passenger EQS SUV. Both EVs are exquisite, oozing luxury and overflowing with techno gadgetry. But—ouch!—pricing for these beauties starts at $105,000 and tops out at close to $170,000.
Fortunately, for those of us on a plebian budget, there's the new Mercedes EQB. At half the price of its larger EQS siblings, the all-electric EQB is built on the same platform as the gas-powered GLB compact crossover. And except for minor styling tweaks and a bit quicker acceleration, the EQB looks and handles like the GLB. That's a good thing for anyone needing some reassurance when making the leap to their first EV.
Despite the low price on a base-model EQB, standard features include power liftgate, dual-zone climate control, automated parking, ambient interior lighting and other niceties. There's also the MBUX infotainment system, which comes with 10.25-inch touchscreen, voice-recognition technology, smartphone integration and a navigation system.
While the EQB does seat seven, third-row legroom is extremely tight. Best to leave those seats folded flat, unless carting around kids—and only for short distances.
Comparing the Ford Mustang Mach-E and Mercedes EQB is easy: Both have similar pricing and amenities. The Mach-E is certainly faster and has more of a space-age ambiance, but the traditional driving experience of the EQB is comforting on long drives. And, well, the EQB also has that coveted three-point star found only on a Mercedes.