Andrew Cunanan gets his close up, 20 years later
Ryan Murphy takes on the infamous Versace murder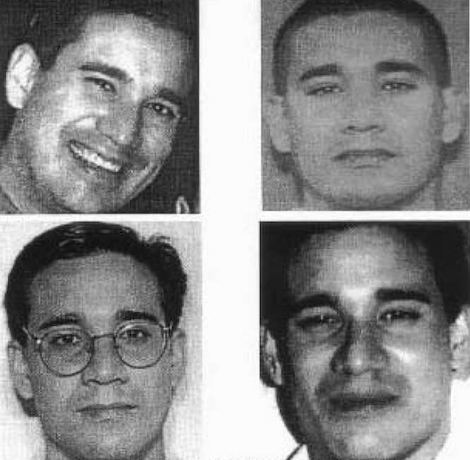 For the upcoming television series "The Assassination of Gianni Versace: American Crime Story," executive producer/director Ryan Murphy ("American Horror Story," "Feud: Bette and Joan," "The People vs. O.J. Simpson") has set out to tell the story of Andrew Cunanan, the spree-killing sociopath who murdered the late fashion designer on the steps of his mansion 20 years ago.
"I think the thing about 'American Crime Story' is that we're not just doing sort of a crime," Murphy said at the Television Critics Press Tour. "We're trying to talk about a crime within a social idea. And this was always interesting to us because the idea was that Versace, who was [Cunanan's] last victim, really did not have to die."
What gets discussed in the series is homophobia—which Murphy notes, was how Cunanan was able to successfully make his way across the U.S. and kill these victims, many of whom were gay.
"Homophobia, particularly within the various police organizations that refused in Miami to put up 'wanted' posters, even though they knew that Andrew Cunanan had probably committed many of these murders and was probably headed that way, all of which we deal with in the show. I thought that that was a really interesting thing to examine, to look at again, particularly with the president we have and the world that we live in."  
The series is based on a book by Maureen Orth, called "Vulgar Favors," which indicated that Cunanan had HIV, though publicly, this was disputed by the family.
About that time period and the stigma surrounding HIV, Murphy said: "You could literally lose your business, lose everything that you had. You could be fired. This company that Versace had was about to go public, and he was terrified of anything coming out negative about his personal life. We delve into that in the show.  
Murphy continued: "It was a huge thing to announce that [Versace] was gay and out of the closet, which he did in an interview. So all of that has a ripple effect…the Versaces will like some of what we do, and some of it they will be uncomfortable about….I don't think there should be any stigma or shame attached to HIV at all…And I think there really was, and we address that head on."
With period pieces like "Versace" and the Emmy nominated, "Feud," which profiles the behind-the-scenes rivalry of Bette Davis and Joan Crawford on the set of "Whatever Happened to Baby Jane," Murphy feels "obligated" to be accurate with all the details.
To that end, FX recreated the former Miami home of the late fashion designer, which has since been turned into a $1,000+ a night hotel. Earlier this year, the cast—Ricky Martin, who plays Antonio D'Amico, Versace's longtime partner, Penelope Cruz, (Donatella, Versace's sister) Darren Criss (Cunanan) and Edgar Ramirez—went on location; Versace's bedroom and closets that he personally created will be among the scenes in the film.
"We were lucky enough to be able to get inside there and film in that…It was really an amazing opportunity to be able to go in there. We did a tremendous amount of research, down to the backpack that Cunanan had, and what was his shoelace like. And that, to me, is one of the joys of the work, to really get it right. I think we did get it right with this show, because we cared. We wanted to do honor to him."
While Versace's former lover, Antonio, initially expressed concern about the series, Murphy indicated that he has had a change of heart.
"Ricky [Martin] spoke to him today, and he was very great and excited to talk to Ricky. My point of view about that is I think it's very hard to judge anything that you're watching based on a paparazzi photograph, which is apparently what his judgment was about. And I think when you're doing a show like this, or a show like 'O.J.,' you're not doing a documentary. You're doing a docudrama. So there's always certain things you take liberty with, particularly, and the movement of wanting to move toward something emotional, at least for me."
In the series, Edgar Ramirez plays Versace, a complicated character that changed the world of fashion.
"For the first time, [Versace] combined sexiness and glamour and opulence, like no one has ever done before…. He could see the sexiness of the '70s, and then all the opulence of the '80s, and he sensed that in the '90s. He combined it, and everybody went crazy," Ramirez noted.   
He added: "It's very interesting how the story captures not only a very dramatic, amazing story that needs to be told, but how it captures the spirit of the time. It's something that also has a lot to do with Ryan's work. And I'm a huge fan of that—movies, products, content that not also tell compelling stories, but also capture the zeitgeist and the spirit of the time that speak about greater subjects going on in society."
Ellen Degeneres sits down with NBC's Savannah Guthrie
Ellen chats with Savannah Guthrie on Today about her leaving daytime television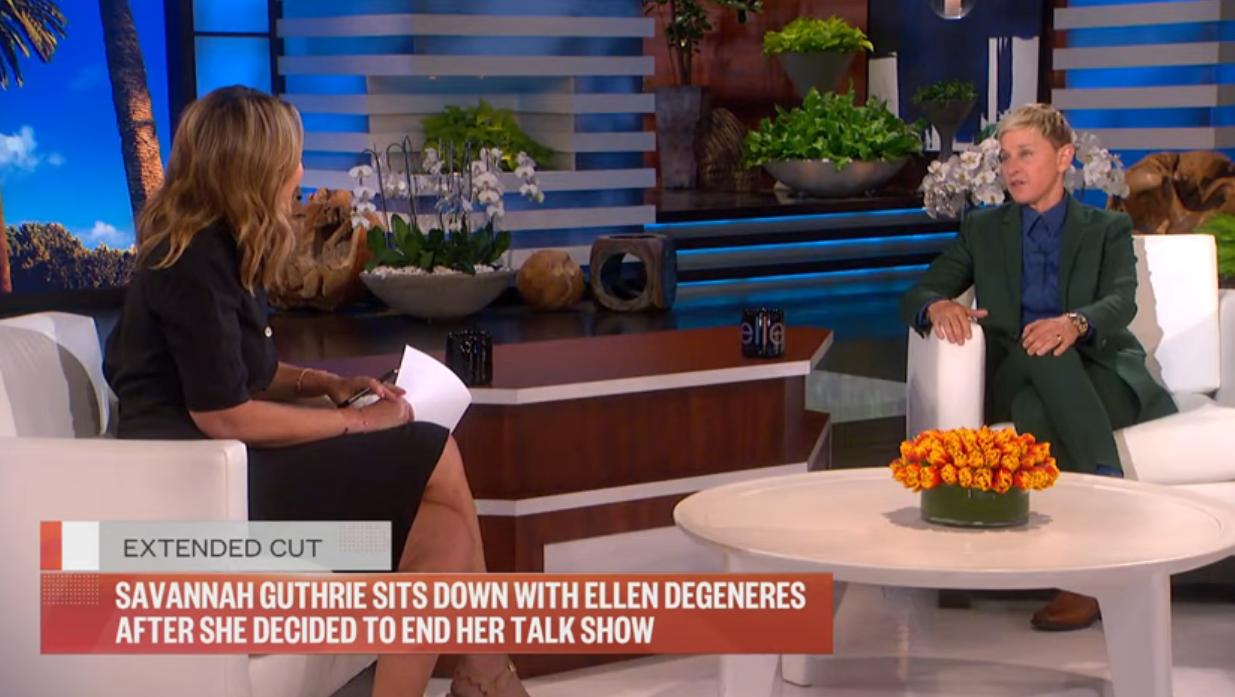 BURBANK – Ellen DeGeneres announced yesterday that she will end her talk show after next season. NBC's Savannah Guthrie speaks with DeGeneres Friday about the decision, which comes 10 months after DeGeneres faced accusations of allowing/running a toxic workplace.
WATCH:
Ellen discusses her departure with Oprah Winfrey
The two powerful women television celebrities shared how each came to the decision for their shows to end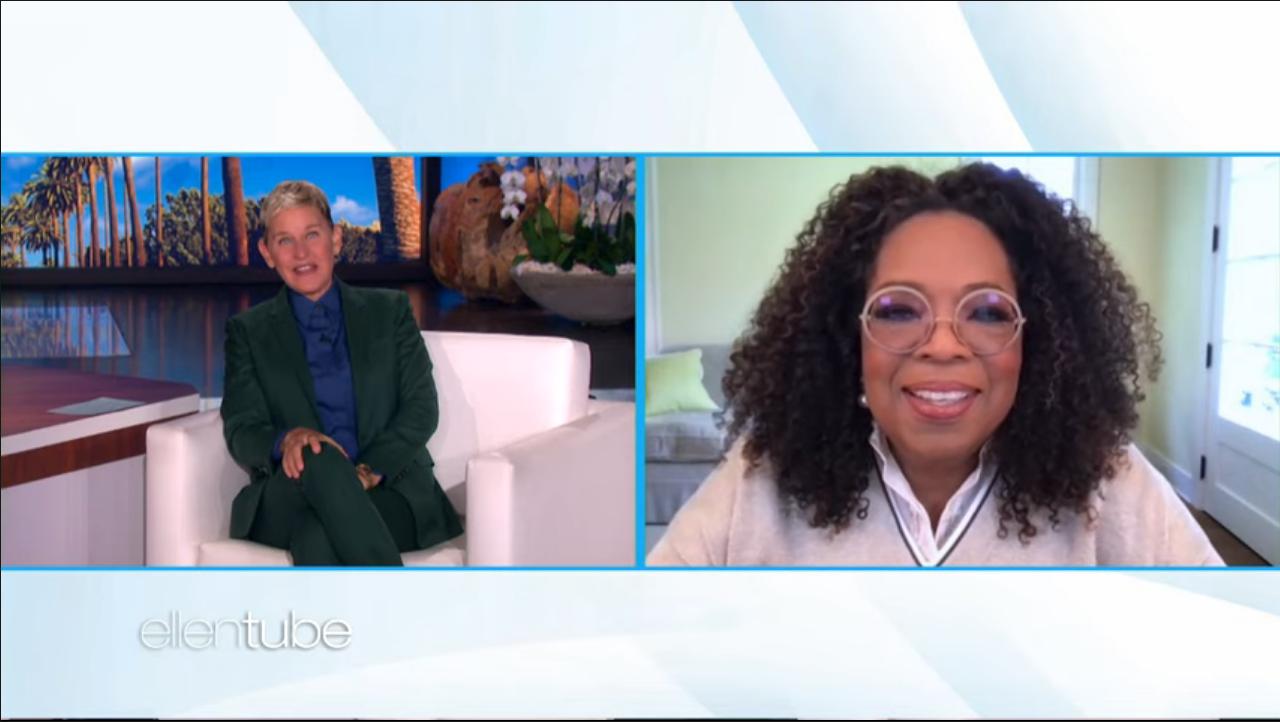 BURBANK – After Ellen DeGeneres announced she would be ending her talk show with Season 19 this week, she had a discussion with invited special guest Oprah Winfrey on Thursday, whose iconic talk show wrapped in 2011 after 25 seasons.
The two powerful women television celebrities shared how each came to the decision for their shows to come to an end, and Winfrey divulged what she misses about her show, and DeGeneres revealed what she will miss about hers.
Winfrey also talked about her new Apple TV+ mental health docuseries "The Me You Can't See," which she co-created and executive produces with the Duke of Sussex, Prince Harry.
WATCH:
Instagram unveils pronouns for its users to define themselves
Recognition and respect of our pronouns can make all the difference for our health and wellbeing especially to LGBTQ youth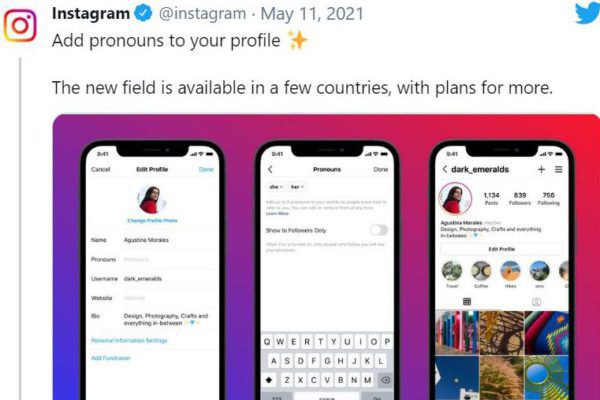 PALO ALTO, CA. – Instagram rolled out a new feature for its platform users in the U.S., U.K., Canada and Australia Tuesday with "plans for more" in other countries the social media giant said. Users will now be able to select their preferred profile pronoun from he/him, she/her and they/them. Once selected, the pronoun preference will appear in small gray letters next to their username.
LGBTQ social media influencers and others including LGBTQ+ advocacy groups have embraced the change in multiple threads on Twitter and on the Instagram platform.
"Pronouns matter, and adding inclusive pronouns to a contact form is more than just a demonstration of allyship," GLAAD president and CEO Sarah Kate Ellis said in a statement sent to NBC's TODAY show in January after the White House updated its contact form on its website to include gender-inclusive pronouns and prefixes.
"Research has shown that recognition and respect of our pronouns can make all the difference for our health and wellbeing — especially when it comes to LGBTQ youth," Ellis said.
A poll conducted last summer by The Trevor Project, an LGBTQ suicide prevention and crisis intervention organization, found that 1 in 4 LGBTQ youth use pronouns or pronoun combinations that fall outside of the binary construction of gender.
Although 75% of youth use either he/him or she/her exclusively, 25% of LGBTQ youth use they/them exclusively, a combination of he/him, she/her, or they/them, or neopronouns such as ze/zir or fae/faer.
Nearly two-thirds of LGBTQ youth who use pronouns outside of the binary opt to use combinations of he/him, she/her, and they/them. This included pronoun usage such as "she and they" or "he and they," as well as using "she, he, and they" to express the nuances of their gender.
ICYMI: now you can add pronouns to your profile💜

Add up to 4 pronouns and edit or remove them any time. You can also choose to display pronouns to only people who follow you. pic.twitter.com/KRc76qm5vZ

— Instagram (@instagram) May 12, 2021