The Front Runner is still in the lead
Patricia Nell Warren's 1974 New York Times best-seller is a love story for the gay ages
In 1974, not many people would have expected a novel about the same-sex romance between a college track coach and his star runner to attract much of an audience.
Thanks to Stonewall, the so-called "gay liberation" movement was enjoying a newfound visibility and millions who had previously been hidden in the closet began a generations long struggle for equality that continues to this day. But in 1974, as in 2017, visibility is not the same thing as acceptance, and nobody expected a book like "The Front Runner" to be embraced by  readers outside the "niche" market of the "gay"community.  
Yet embraced it was and resoundingly so.  
Patricia Nell Warren's "The Front Runner" became a crossover sensation, drawing rave reviews and becoming the first "gay-themed" book to land on the New York Times' prestigious Top Ten Bestsellers list.  It eventually sold over 10 million copies, yielded two successful sequels (with another on the way), and has never been out of print since.
For those unfamiliar, this landmark novel tells the story of Harlan, a former marine who now coaches track at a small New England college, and Billy a young runner who joins his program after being kicked out of a larger school for being gay.  Harlan, though gay, has always lived a closeted life; Billy has an openness about his sexuality that reflects the younger generation to which he belongs.  Their relationship blossoms, and the book details their love story over the course of several years, culminating in Billy's triumphant – and tragic – journey to the Beijing Olympics.
The impact of Warren's book, aside from its historic place as a breakthrough of gay culture into the straight mainstream, lies in the resonance it found with so many of its LGBT readers.  Its characters were not just gay, they were gay athletes, like millions of other men and women out there.  Forced to hide who they were in order to participate in the deeply homophobic culture of sports, they found Harlan and Billy not only imminently relatable, but inspirational.
The result was the birth of the "Frontrunners" club, an organization for LGBT runners that was started in San Francisco and has since grown into a worldwide network.  This group has been instrumental in fostering a movement of support and acceptance for "out" athletes, which in turn led to the creation of the Gay Games- which, in 2013, awarded Warren its Medal of Honor for writing the book that, in many ways, started it all.
So how did a novel about two men in love manage to defy seventies-era social taboos and become a national bestseller?  Maybe it had something to do with the fact that Warren, a gay woman, chose to write a love story about gay men – a fact which, at the time, generated substantial controversy.  
The author herself is still amused by that today. "Patricia broke the rules" she chuckles, echoing the words of her long-ago critics.  "She wrote about men instead of writing about women."
She goes on to explain why breaking those rules may have been the key to her novel's success.  "There might be a tendency to look at it and think that it's a men's story, but one of the things about the book that I always appreciated is that it was read by as many women as men.  I know that in the book business there's a lot of talk about targeting to demographics, but I think it's important to appeal on a broader plane than that, so that we understand these are human things.  Those kinds of stories can inspire, and bind us together as a human race instead of dividing us into different demographics.  This story has done that, and I think it still does that."
She also says this core humanity has allowed the book to continue reaching across boundaries throughout the years.  "I am always hearing from people who are reading it for the first time.  There's been quite a raft of readers that have come in from the Spanish edition of the book, and it's reaching a lot of people in South and Central America.  They're reading it for the first time and that's the way they're approaching the story, as a human story."
What about younger readers, those who are now growing up in a very different world than the one in which "The Front Runner" is set?  Does it still have relevance for them?
Warren certainly believes so.  
"The story deals with young people.  I think that the most important thing for young people today is what they encounter in the schools, which I think has certainly gotten a lot worse than in the 1970s.  There's a lot of standing up that's going on right now in our schools, by our kids, and fighting for change.  The schools have become major battlegrounds, not just for gay issues but other issues as well, and I think that's part of the arc for today that our country has to figure out.  I hope that our kids have the heart for this fight, because it's a really important one, and important for them to be involved.  They will see some of this in the story, because that was all starting in the 1970s."
Longtime fans of the book, of course, have one particularly burning question: what has become of the long-awaited film version of "The Front Runner?"  The film rights were sold shortly the book's publication, with none other than Paul Newman signed on as producer, but – unsurprisingly – Hollywood financiers balked at the risk of making a movie about gay men, so funding never came.  The subsequent years saw the project shuttled through an array of different would-be developers, but every attempt fell through.  After years in court, Warren regained the rights in 2002, and has held them ever since, waiting for the right offer to come along.
"I'm still hopeful," she says.  "I think it's a good moment for a movie like that; the way the country is going, probably the timing is better than ever.  I'm really concerned about all the negativity about LGBT people that is going forward in the country right now, and that certainly will rebound into what we do in sports, so, I'm still hoping that it will happen.  People approach me about it all the time.  I'm hoping for the people to come along who are the right fit for the story.  The question is, are they able to get the kind of job done that I would hope to see done, the story and the casting and so forth, and so that's the important thing.  I think that's what a lot of people want, and I think that willingness to attend the movie, when it's finally out, is going to be based on if they feel that justice has been done to the story that they love so much, so I think it's important to protect that."
Hopefully, the right people will come along soon.  In the meantime, fans of "The Front Runner" and its two sequels can look forward to a fourth and final book in the saga, which Warren refers to as a "post-Millennial finale."  She says she's about halfway done and that it's "going along very nicely."  
Keep writing, Patricia.  We can't wait to read more.  
Queer allyship figures prominently in Streisand memoir
'My Name Is Barbra' filled with dishy revelations about Hollywood, D.C.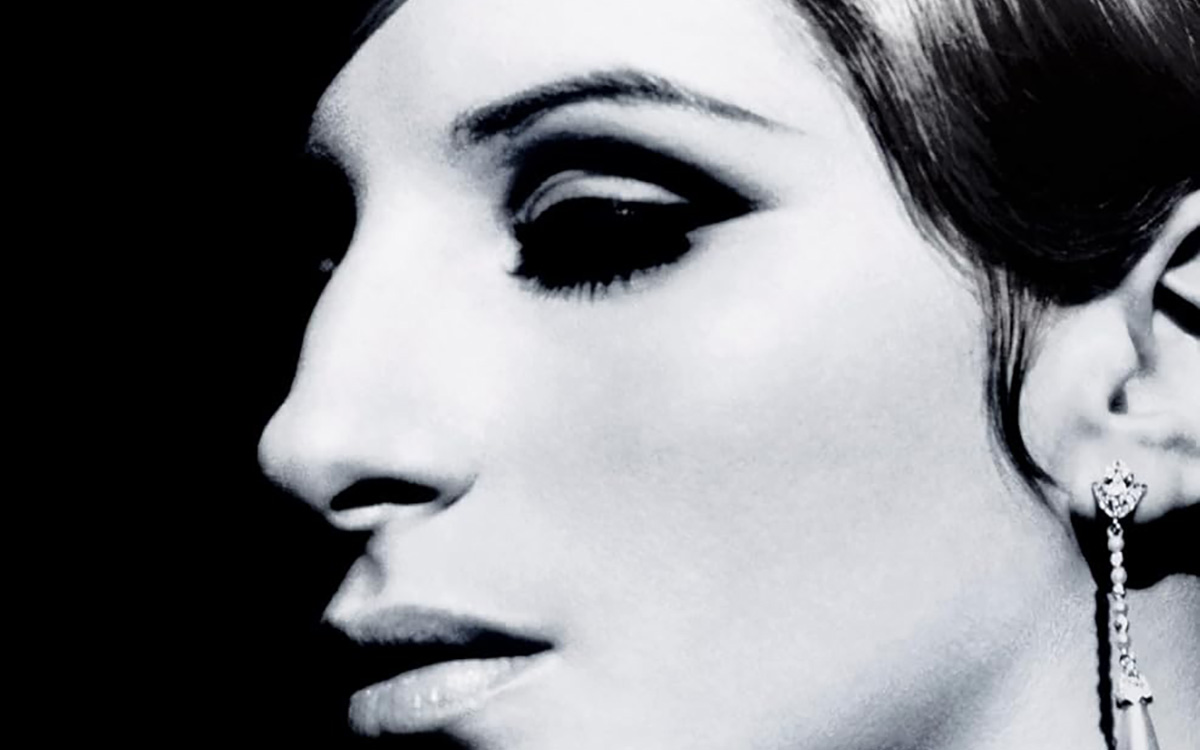 'My Name Is Barbra'
By Barbra Streisand
c.2023, Viking
$47/970 pages
Have you been told you'll never amount to anything? That an angry rodent is better looking than you?
If yes, don't worry.
Barbra Streisand (hello, Gorgeous!), the EGOT-winning (Emmy, Grammy, Oscar and Tony), divine, queer icon has been told and called much worse.
"An 'amiable anteater'?," Streisand, 81, writes in "My Name Is Barbra," her eagerly anticipated, recently released, memoir, "that's how I was described at nineteen in one of my first reviews as a professional actress."

She was then playing a "lovelorn" secretary in the show "I Can Get It for You Wholesale," Streisand recalls. "I could see the comparison," she writes.
But the demeaning comparisons kept coming. Over the next year, she remembers people likened her to "a sour persimmon," "a furious hamster," "a myopic gazelle," and "a seasick ferret."
Streisand worked on "My Name Is Barbra" (whose title is the same as her acclaimed album and TV special) for more than a decade.
At nearly 1,000 pages, it makes "War and Peace," seem like an Instagram post.
Streisand name-drops more often than your nutty uncle curses during Thanksgiving dinner. Rarely a paragraph goes by without a dishy mention of celebs and politicos she's friends with, slept with, argued with, been mistreated by, or worked with: from her BFFs Bill and Hillary Clinton to Warren Beatty to Stephen Sondheim to Larry Kramer to Sydney Chaplin.
Take Beatty. Streisand and Beatty have been friends since they were young and in summer stock. Yet, "Did I sleep with Warren," she wonders about Beatty, who's known as a ladies man, "I kind of remember. I guess I did. Probably once."
Sidney Chaplin starred with Streisand in the Broadway production of "Funny Girl." After Streisand rejected his efforts to begin an affair, he harassed so much, that Streisand, for the first time, developed stage fright. She worried that she'd throw up on stage.
Streisand's memoir is sprawling. There's an ellipses, seemingly, every nanosec.
If it were written by almost anyone else but God, the Queen of the Universe (Streisand), you might think: this is too much. The audio book of the memoir is a 48-hour listen; it's a couple- day read in hard cover or e-book format.
But, "My Name Is Barbra," wasn't penned by one of the lesser mortals. It's by Streisand, the greatest, or among the greatest, in the pantheon of queer icons.
With her talent, persistence and guts, she's earned the right to name-drop, to safeguard her legacy and to go on as long as she wants. Why rain on her parade?
"Looking back, it was much more fun to dream of being famous than to actually be famous," Streisand writes. "I didn't like all the ridiculous stories they made up, or the envy my success provoked."
Reading "My Name Is Barbra," whether in print or as an audio book, is like spending an intimate evening with Streisand. It's Streisand talking to you (and, maybe a small group of your queer friends and allies).
You're there, drinking it in, as she dishes on everything from her mother (who makes Mommie Dearest seem like June Cleaver) to her love of coffee (it has to be Brazilian coffee) ice cream.
In "My Name Is Barbra," Streisand doesn't explicitly call herself a queer icon. But her connection and allyship with the LGBTQ community are a through line in the memoir.
Streisand notes that queer people were the first to see her when she first performed at the Lion, a gay bar, and the Bon Soir, a small club in the Wet Village in New York.
"I believe we all have certain needs in common," Streisand writes, "we want to be happy, we want to be loved, we want to be respected, no matter what our sexual orientation…No one should have to live a lie."
Streisand was an executive producer of "Serving in Silence: The Margarethe Cammermeyer Story," a 1995 TV movie about an Army nurse who was discharged because she was queer.
Sometimes, Streisand has had arguments with other LGBTQ legends. She wanted to make a movie of Larry Kramer's iconic play "The Normal Heart." But she and Kramer had different views of how the film should be made. Kramer, Streisand writes, wanted more explicit sex scenes, than she did in the movie. She feared that if it was too graphic, the film might turn off the mainstream audience.
She was disappointed that she couldn't film Kramer's play. "There are some love affairs you never quite get over," Streisand writes, "I fell in love with a play…pursued it, won it, lost it."
Streisand, Jewish, female, creative, assertive, born poor in Brooklyn, refusing to have a nose job, is the ultimate outsider in a culture that prefers women to be docile, middle-class and to conform to cookie-cutter beauty standards. Is it any wonder that queers are drawn to her?
Whether you're queer, hetero, an outsider or insider, you'll be riveted by "My Name Is Barbra."
The Blade may receive commissions from qualifying purchases made via this post.