3 months later, Ellis still refuses to concede to Bauman
Is 'Berniecrat' lawsuit coming against California Dem Party?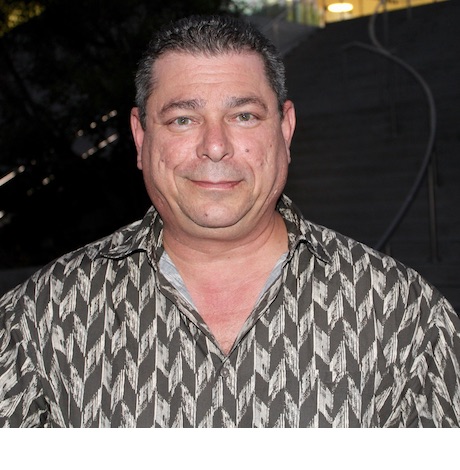 Three months after Eric Bauman was elected chair of the California Democratic Party on May 20, his main rival, Kimberly Ellis has still refused to concede.
Ellis' final appeal through the party's by-laws was denied on Aug. 20, by the party's credentials committee, which underwent a painstaking and thorough review of 355 questionable convention ballots and concluded Bauman won by 1.9 percent of the vote.
"California is and must remain the Big Blue Beacon of progress and opportunity for every person in our country. With the conclusion of the Credentials Committee hearing today, it is my hope that our entire California Democratic Party family can move forward on making progress on these urgent and pressing issues, free from the distraction of costly litigation and needless division," Bauman, who's gay, said in a statement.
Ellis, however, appears unwilling to put party over her complaint and threatens to keep fighting, regardless of the cost. The Bay Area Democrat with "Berniecrat" followers insists that the internal strife that mirrors the primary fight between Hillary Clinton and Bernie Sanders is necessary to change the party and thus win elections in 2018.
"Today was yet another missed opportunity for us to get the Democratic Party back on track," Ellis said in a statement. "As we've said from the onset, we were committed to going through the internal process before deciding what's next. We're now soliciting feedback from key supporters and deciding where we go from here."
Ellis added: "As of now, all options are on the table — with some feeling more inevitable than ever."
Unsolicited advice was offered on Aug. 18 by many in the LGBT community who think the California Democratic Party needs to focus on challenges to the supermajority in the State Legislature with Sen. Josh Newman, who was the deciding vote in car and gas tax hikes, facing a recall election in either November or December led by San Diego Republican gay activist Carl DeMaoi.
Additionally, Equality California, which recently opened an office in Washington D.C., is among a slew of organizations particularly concerned about protecting hard-won LGBT rights threatened by the Trump administration that called on Ellis to concede.
Their open letter is a partisan plea:"We call on Ms. Ellis to move beyond the divisive threats of more legal action and work together with Eric C. Bauman, the first openly gay Chair of the California Democratic Party, to protect marriage equality, transgender rights, and finally achieve full civil rights for the LGBTQ community."
Open message to Kimberly Ellis from California LGBTQ Leaders:
"California's LGBTQ community needs a united and energized Democratic Party to lead the resistance to the hateful policies coming from the Trump/Pence/Sessions administration, including opposition to the meanspirtied and backwards policy on transgender soldiers recently announced via twitter. The acts of white supremacists in Charlottesville last weekend show just how much is at stake.
"To that end, we are deeply concerned that Kimberly Ellis' prolonged, costly legal battle whether it is in the court room or in binding arbitration, will drain the California Democratic Party of the focus and resources needed to combat Trump's hate and defend California's values of inclusion and opportunity.
"We certainly respect Ms. Ellis' right to challenge the outcome of the Chair election under the bylaws of the Party, and she has availed herself of every option. Following the process established before the May vote, the Party has conducted an exhaustive, transparent, audit of the ballots and given Ms. Ellis ample opportunity to present evidence to support her challenge.
"Having failed to present any facts that would change the outcome of the vote, her threats to drag the Party into court or a lengthy arbitration process demonstrate a desire to put one person's agenda ahead of the LGBTQ community, people of color, and other Californians who are counting on the Party to represent their voices.
"We must be united in facing down the unprecedented threats this hostile White House poses for our civil rights as LGBTQ Americans. We call on Ms. Ellis' to move beyond the divisive threats of more legal action and work together with Eric C. Bauman, the first openly gay Chair of the California Democratic Party, to protect marriage equality, transgender rights, and finally achieve full civil rights for the LGBTQ community."
Signatures:
Equality California
Stonewall Democratic Club
Stonewall Young Democrats
Denise Penn, Co-Chair, California Democratic Party LGBT Caucus
Eddie Martinez, Executive Director, Latino Equality Alliance & Mi Centro
Oscar De La O, CEO, Bienestar Social Services
Richard L. Zaldivar, Executive Director/Founder, The Wall Las Memorias
Vince Wong, Community Engagement Chair, Christopher Street West
On Friday, the Chairs of the National Democratic Party congratulated Bauman: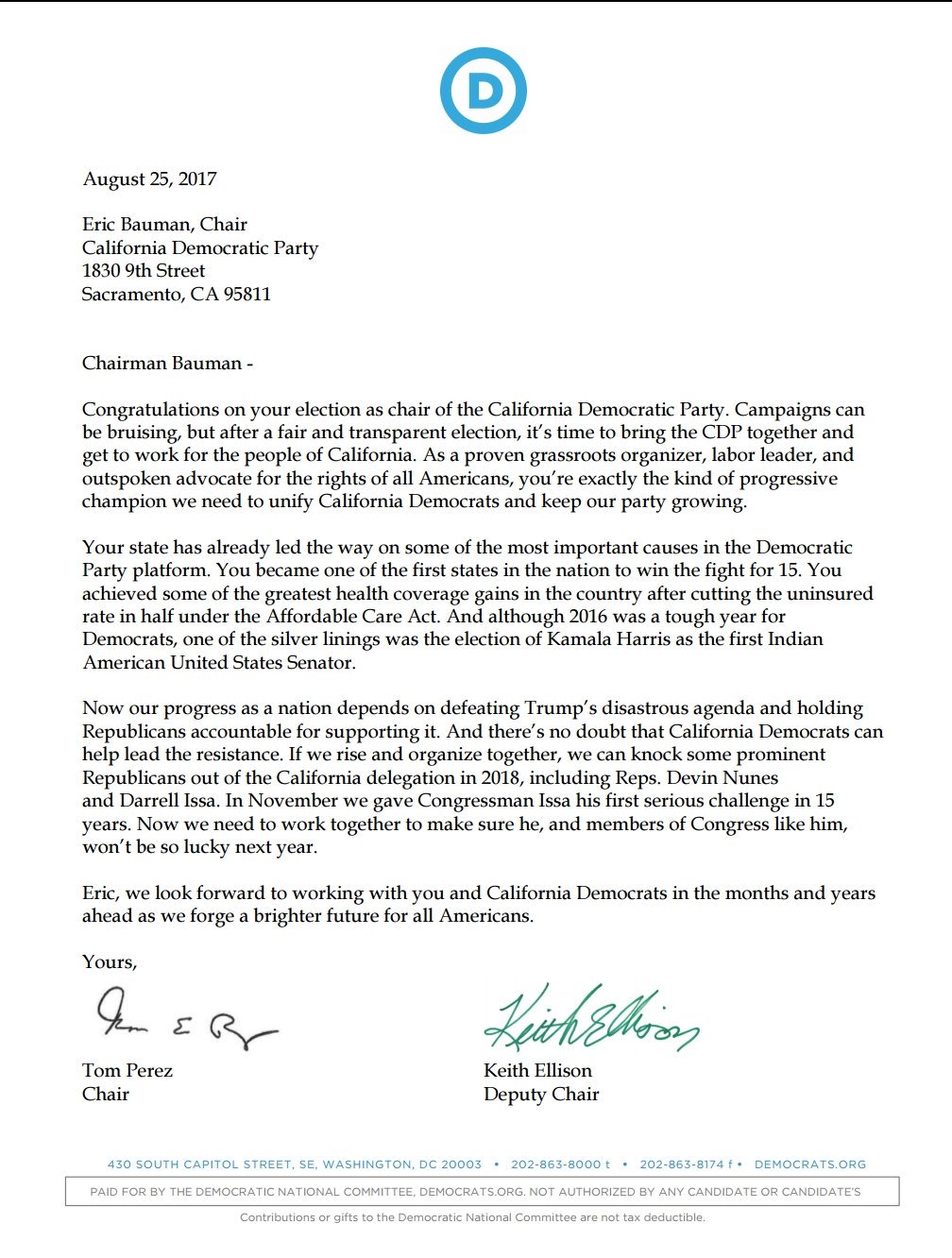 Louisiana lawmakers send anti-LGBTQ bills to Governor Edwards
"I guess I've always believed in my heart of hearts that a decision should be made by a patient and a physician"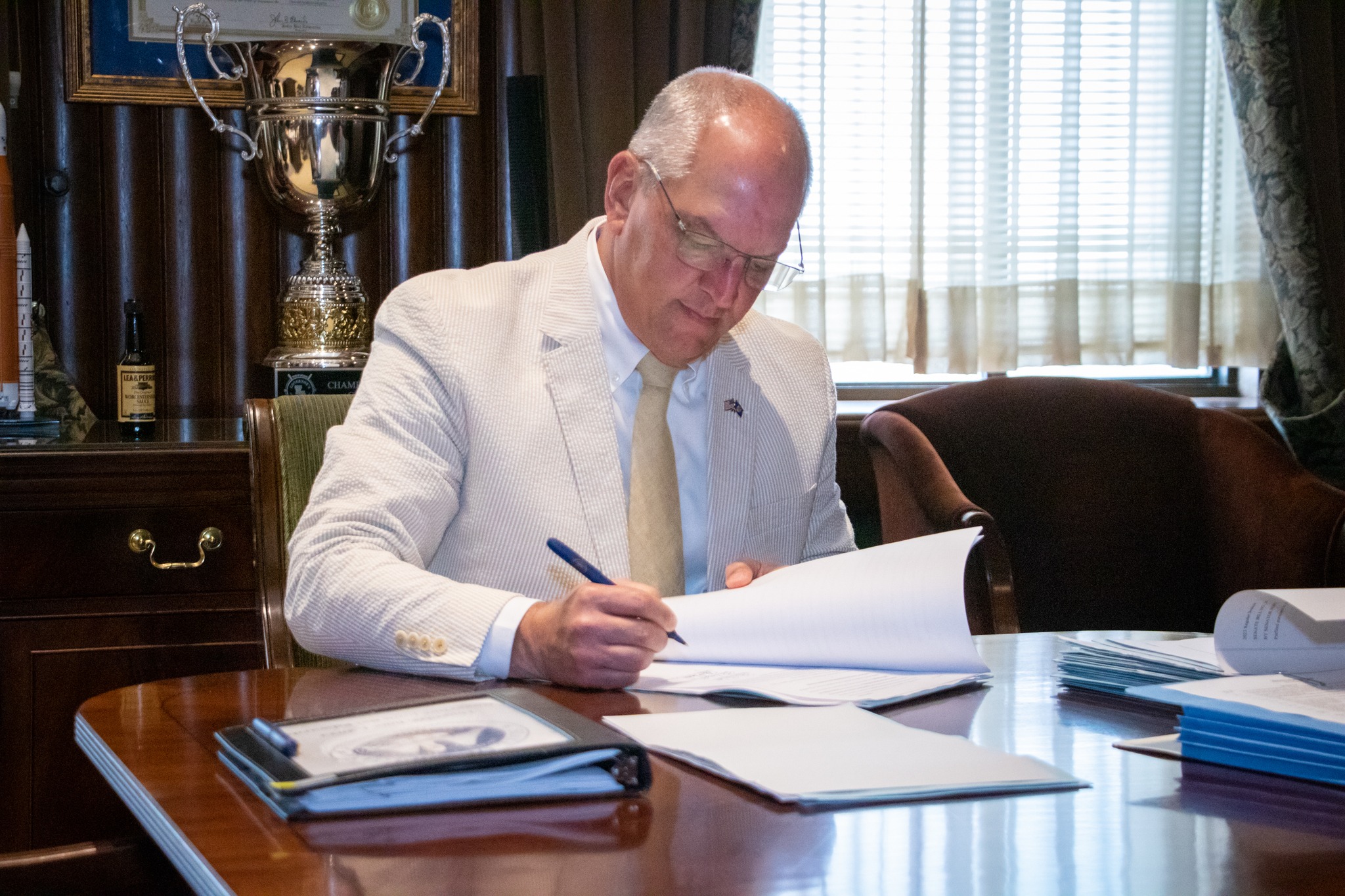 BATON ROUGE – The Louisiana state Senate on Monday, following a national conservative movement targeting LGBTQ+ youth, approved three measures that target LGBTQ+ rights. The bills now head to the state's Democratic Governor John Bel Edwards, one of which has spurred calls for the governor to veto from leading civil rights advocacy groups including the ACLU.
House Bill 648, a ban on trans youth gender-affirming health care, passed on a 29-10 vote that along party lines. HB 648 is the only bill of the three to receive a veto-proof majority vote in both House and Senate should the governor veto it, which sources say is highly likely.
"This extreme government overreach harms everyone in our state, especially transgender Louisianans, and we all deserve better," ACLU spokesperson Kari Elgin said in a statement.
The local newspaper, The Advocate reported, the Senate voted Monday for HB 466, the ban on talk of gender and sex in school classrooms, on a 29-9 vote, a two-thirds majority; and for HB Bill 81, the pronoun bill, on a 31-8 vote, also a two-thirds majority. However, the House passed each of those bills earlier in session without two-thirds majority votes.
Human Rights Campaign State Legislative Director and Senior Counsel Cathryn Oakley released the following statement:
"From doctors' offices to classrooms, Louisiana's extremist legislators show no shame in assaulting the freedoms of those different from them. Blocking teachers from providing the safe and inclusive spaces that LGBTQ+ youth so desperately need is an unconscionable act. There is absolutely nothing inappropriate about being LGBTQ+ or in acknowledging LGBTQ+ issues and people. Furthermore, denying transgender and non-binary youth access to best-practice, life-saving medical care puts their lives in very real danger.
These bills are a desperate and cruel effort by radical politicians in Louisiana to marginalize and erase the LGBTQ+ community, particularly transgender youth. The Human Rights Campaign strongly condemns these discriminatory bills and calls on Gov. Bel Edwards to veto them."
There was opposition to the trans youth healthcare ban from Senator Republican Committee Chairman Fred Mills, of Parks, joined who had joined with the Democrats in opposition. The bill killed by the Senate Health and Welfare Committee, which Mills is chair of on May 24, which was thought to have effectively killed the bill for this legislative session.
According to the Advocate after weeks of political maneuvering that saw it revived by the full Senate as political pressure mounted from conservative interest groups and then approved last week by a second Senate panel, sending it back to the full chamber.
Last month Mills, who expressed his trust in science and health care providers before joining Democrats in opposition.
"I guess I've always believed in my heart of hearts that a decision should be made by a patient and a physician," Mills said.
Speaking to the Advocate Monday, Mills said his vote was driven by his belief that decisions about medical care should remain between doctors and patients. He said Monday that blowback to his vote, which included threats from local and national conservatives, came as a surprise because he was unaware of the "cultural war" the issue was enmeshed in.
"This is probably one of the biggest blessings of my life, this controversy," he said. "I've been attacked nationwide by people with hate. But I do not hate these people. I know God blesses them."
Related: