"Beach Rats" doesn't quite stick to the script
Whitewashing the antigay murder of a Brooklyn black man, Hollywood style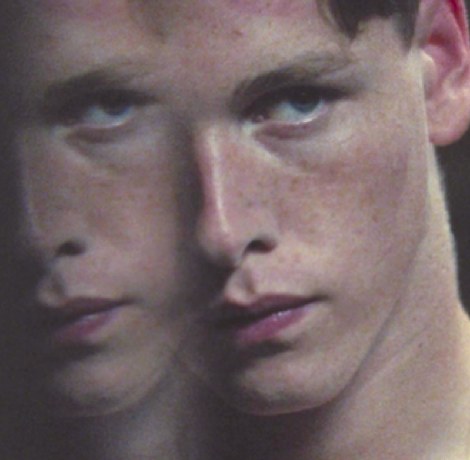 Eliza Hittman's "Beach Rats" is unquestionably a potent piece of filmmaking.
After a glowing debut at Sundance early this year, it has claimed awards at numerous film festivals, including the prize for Outstanding Screenwriting in a U.S. Feature at Los Angeles' own Outfest. Now receiving wider release in movie theaters across the country, it continues to garner impressive reviews as it cements its status as the latest darling of indie LGBT cinema.
It's also at the center of a blooming controversy which threatens to undermine that status.
A gritty, slice-of life drama, the movie documents a fateful summer in the life of Frankie, a closeted South Brooklyn teen who finds escape from his joyless life through anonymous online hookups with older guys he meets online. As the narrative follows his efforts to mask his secret by posturing with hooligan friends and pursuing a romance with a neighborhood girl, it creates an astute portrait of internalized homophobia and the cultural pressure that breeds it.
The critical acclaim is not unwarranted.
Anchored by a breathtaking performance from the beautiful Harris Dickinson (an English actor, though you would never know it from his flawless depiction of a young Brooklyn "bro"), Hittman's movie is sexy, haunting, and impressionistic. It flows through a series of incidents and encounters with dreamlike detachment; its 16mm cinematography (by Hélène Louvart) creates a sense of disjointed aimlessness with hand-held camerawork, and oppresses our senses with the frequent use of extreme close-ups. The overall effect is to keep us as completely "in the moment" as the film's protagonist as he floats blithely along towards the inevitable collision of his two worlds.
It doesn't all work as well as Hittman wants it to. There are stretches when the movie's meandering pace feels like a test of patience; its narrative is occasionally obscured by its impressionistic visual style; and one has to wonder why, in a film about a young man coming to terms with his homosexuality, so much more screen time is devoted to his relationship with a would-be girlfriend than it is to his encounters with other males (no offense to the lovely Madeline Weinstein, who gives a luminous performance as the girl in question).
Ultimately, though, "Beach Rats" wields a cumulative power that grows out of its scattered moments of truth, leaving us with a clear picture of a young man disconnected from his sense of self by his own determination to be what he thinks the world expects him to be. Frankie's compartmentalization of his sexual identity is less about shame than it is about living up to a role in which he sees himself cast by his community. It's okay for him to have sex with men, as long as he keeps it separate from his "real life." Thanks to Ellis' subtly illuminating performance, it's clear that his most truthful and authentic self comes to the surface when he is with his clandestine "tricks" – which makes it all the more devastating to watch him betray that self through the actions he takes to hide it.
The film's insightful observations about such homophobic rationalization- made all the more impressive by the fact that "Beach Rats" is written and directed by a straight woman – are well worth the sometimes slow and rocky journey it takes to reach them, and would normally be reason enough to give it a hearty endorsement.

Unfortunately, ethical questions about the source of its content make such an endorsement problematic.
Though Hittman has stated in numerous interviews that her screenplay for "Beach Rats" was influenced solely by her own memories of growing up in the Brooklyn neighborhood depicted in the film, the circumstances leading up to the story's climax are suspiciously close to those of a real-life incident.
In 2006, a black gay man named Michael Sandy arranged a meeting online with a teen named John Fox. When he arrived, he saw four young men instead of only one and decided to leave; soon afterward, however, he contacted Fox again and arranged to meet him alone for sex. Lured to Plumb Beach, a remote location off the Belt Parkway in Brooklyn, he was ambushed by Fox and three of his friends – Anthony Fortunato, Ilya Shurov, and Gary Timmins – who planned to steal the marijuana he had promised to bring along. Sandy fled onto the Parkway, pursued by Fox and Shurov. The latter shoved him into the path of a moving vehicle, which struck and killed him. All four teens were later convicted of manslaughter as a hate crime.
The events which transpire in Hittman's movie do not play out exactly the same way; there is no overt depiction of a killing, although the outcome is deliberately ambiguous. Nevertheless, the specifics leading up to them – along with numerous other factual parallels that are woven into the film's entire structure – are so similar to the highly publicized case as to raise the eyebrows of New Yorkers who remember it.
The climactic scene was even filmed, in part, at the same location where the real-life incident took place.
One detail which is glaringly different, however, is the fact that Michael Sandy's equivalent character in "Beach Rat" is a white man. It is this factor that has drawn the most objection, particularly in light of a cultural climate in which acute awareness has developed to the "whitewashing" of the stories told in our popular entertainment and the subject of race in general.
For her part, Eliza Hittman has repeatedly insisted that her film was drawn from her own experience and observations; when pressed by Duncan Osborn, a reporter from New York's Gay City News at an August 27 Lincoln Center screening of "Beach Rats," she refused to answer questions about the issue – though she clarified in a written statement two days later that she was familiar with the Sandy case (while still maintaining she had not intended to depict it in her film).
It's not uncommon for a filmmaker to draw inspiration from factual events, of course, nor is it unusual for them to change the details to suit the needs of their story.
To do so invites ethical debate about the responsibility of an artist to truth, and opens the door to controversies which may deflect attention from the work itself; but such conversation in itself can often be a pathway to wider awareness, and allows for the airing of grievances from affected parties.
To deny having done so shuts down that discourse; it casts a shadow over the film in question, tainting its integrity no matter the quality of the work or the nobility of the intentions behind it. It also begs the question of "why?"
For the moment, at least, Hittman is steadfast in her denial.
Whether or not we can take her at her word is a matter of personal choice.
Brazilian gymnast & Olympian introduces his boyfriend- and comes out
Oyakawa-Mariano revealed that he is in a relationship with broadcast media marketing analyst João Otávio Tasso on Instagram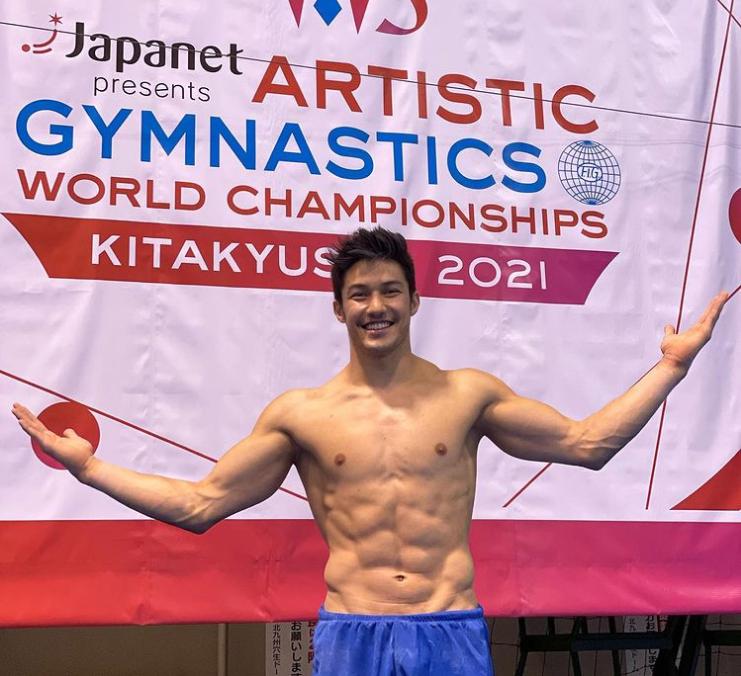 SAO PAULO – In a post to his Instagram account last month, Brazilian Olympic Bronze medalist Arthur Nory Oyakawa-Mariano introduced the world to his boyfriend, and also came out at the same time.
The 28-year-old artistic gymnast is a member of the Brazilian national team. He won the bronze medal in floor exercise at the 2016 Summer Olympics in Rio de Janeiro. Oyakawa-Mariano won the 2019 World Artistic Gymnastics Championships held in Stuttgart, Germany picking up a gold medal in the horizontal bar competition.
Writing on his Instagram post, (Translated from Portuguese) on October 29, 2021, Mariano revealed that he is in a relationship with broadcast media marketing analyst João Otávio Tasso.
"Happy Birthday to the person who freaks out with me 😅 The phrase 'in health or illness, in victory or in defeat, in joy or sadness' never quite fit. And there we are every day walking together. Thank you for always being by my side. I will always be yours."
"Congratulations João, many years of life and continue to be that amazing person 👀, even if Scorpio (always good to blame the sign). We're together."
In addition to being a professional gymnast, Oyakawa-Mariano is also an internationally signed model. In 2019, he was named the face of Philippine-based international clothing brand BENCH's men's wear campaign in Brazil and Latin America.
Google erases part of LGBTQ+ community in new online glossary project
The tool, a glossary of 100 words that used the company's Google Trends to track the popularity of LGBTQ+ terminology and definitions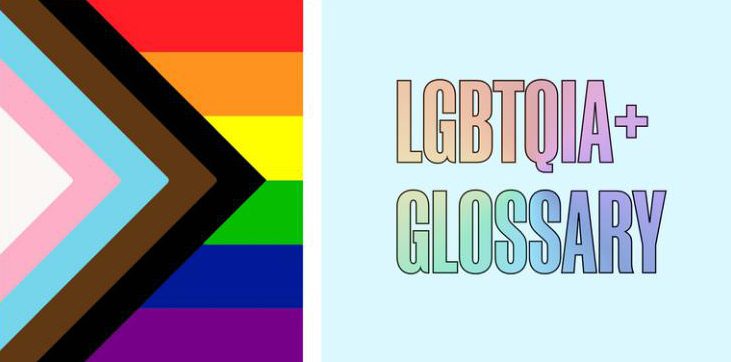 MOUNTAIN VIEW, Ca. – A new online tool designed to help mainstream, freelance and even LGBTQ+ journalists navigate definitions of what can be a complex world of LGBTQ+ vernacular, left out definitions of bisexuality and pansexuality in a new Google "LGBTQ+ language initiative.
The Google News Initiative announced the project in partnership with VideoOut, titled the "LGBTQ+ language and media literacy program, last week in a press statement. According to the company, they partnered with Men's Health magazine to "help contextualize the research and data in the program."
The tool, a glossary of 100 words that used the company's Google Trends to track the popularity of LGBTQ+ terminology and definitions, was created with the assistance of several queer PhD linguists.
However, in a review of the glossary today, Friday, Nov. 26 the terms and definitions for bisexuality and pansexuality were missing.
According to the Google release: "It's a way to understand the LGBTQ+ community, and hopefully, it will transform the way journalists – and all of us – write and talk about LGBTQ+ people."
Jordan Reeves, the Executive Director of VideoOut, an LGBTQ+ nonprofit and the founder of VOE, a production company centering LGBTQ+ narratives in television and film, answered the self-asked question of; "WHY WOULD VideoOut, an LGBTQ+ nonprofit, partner with Men's Health magazine?"
"So many people assume that Men's Health is only for cisgender, heterosexual, masculine presenting men. I'm here to tell you, as a queer trans nonbinary human, that's false."
According to a recent Gallup poll, "One in six [U.S.] adults in Generation Z identifies as LGBT." At the same time, a GLAAD report found 45% of non-LGBTQ+ people in the U.S. say they're confused by the different number of terms to describe individuals who comprise the LGBTQ+ community.
In a response to late Friday evening, Jordan Reeves, the Executive Director of VideoOut in a direct message on Twitter told the Blade:
"Recently we launched The LGBTQ+ Language and Media Literacy Program, a living and breathing resource that we will continue to add to over time. We left out some terms and phrases at launch — bisexual, for example — that should have been included from the very beginning!
We are keenly aware of bi-erasure and the persistent confusion around bisexual identity. We are sorry we didn't include it at luanch, but we are adding it (along with pansexual) very soon. We started with 100 entries (definitely not a comprehensive list…yet), and we are really excited to add entries as the community gives us feedback and suggestions.
We are really proud of the depth and breadth of terms that exist in the resource and hope it continues to be more and more useful as we add to it.
We'll also be adding features so that this resource is the most useful for anyone using language about the LGBTQ+ community. If there are other words you can think of that we've left out, or ways to make the tool more dynamic, let us know and we'll queue them up to be added!"
2022 GRAMMYs announced & showcases LGBTQ+ narratives
"The inclusion of LGBTQ artists in this year's nominees highlights growing shift in acceptance & dominant impact LGBTQ artists are making"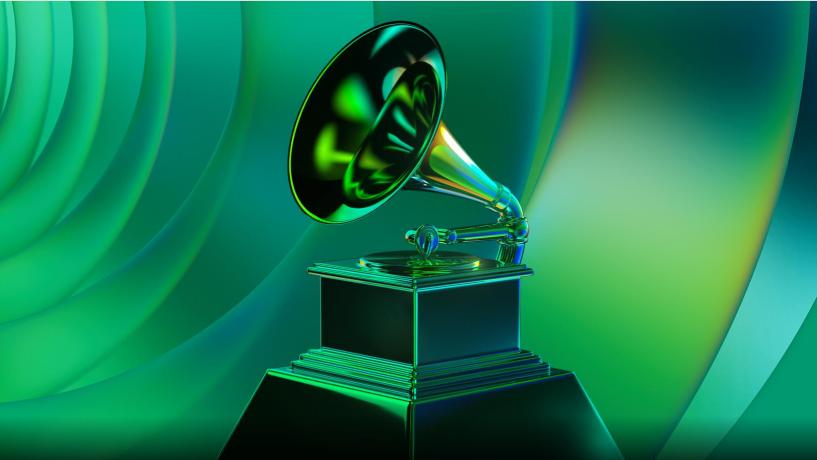 LOS ANGELES – The nominations for the 64th Annual Grammy Awards ceremony to be held on January 31, 2022, were announced Tuesday. Topping the list of nominees were Out Black rapper Lil Nas X for his smash gay narrative hit 'MONTERO (Call Me By Your Name)' and Out Lesbian country/pop artist Brandi Carlile for her song 'Right On Time.'
Lil Nas X, whose real name is Montero Lamar Hill, celebrated his nominations for song of the year, record of the year and best music video and thanked his fans in a string of Twitter posts.
"don't have to win a single award, truly thankful for all the insight this year has brought me. and thankful for the journey. love u guys," the 22-year-old rapper wrote.
don't have to win a single award, truly thankful for all the insight this year has brought me. and thankful for the journey. love u guys 😭🤍

— MONTERO 🦋 (@LilNasX) November 23, 2021
LGBTQ artists who received Grammy nominations Tuesday also include pop star Halsey and singer-songwriter Arlo Parks.
"The vast inclusion of LGBTQ artists amongst this year's Grammy nominees – including Lil Nas X, Brandi Carlile, Lady Gaga, and many others – highlights not only a growing shift in cultural acceptance, but also the dominant impact that LGBTQ artists are making across the music industry," said GLAAD President & CEO Sarah Kate Ellis. "With 5 total nominations, including Album of the Year, Record of the Year, and Song of the Year, Lil Nas X continues to open doors for greater LGBTQ inclusion in rap and hip-hop, which will undoubtedly inspire and empower a new generation of artists to embrace their authenticity and individuality."
The Grammy Awards ceremony recognizes the best recordings, compositions, and artists of the eligibility year, running from September 1, 2020, to September 30, 2021.
The Recording Academy will present the 2022 GRAMMY Awards show on Mon, Jan. 31, on the CBS Television Network(opens in a new tab) and stream live and on demand on Paramount+ from 8–11:30 p.m. ET / 5–8:30 p.m. PT.
Prior to the telecast, the GRAMMY Awards Premiere Ceremony will be held at the Microsoft Theater at 12:30 p.m. PT/3:30 p.m. ET and will be streamed live on GRAMMY.com and the Recording Academy's YouTube channel(opens in a new tab).
Lil Nas X – MONTERO (Call Me By Your Name)
Brandi Carlile – Right On Time (Official Video)