Equality California filing suit to stop the transgender military service ban
The state with the most military and the most LGBT people is jumping into the constitutional fray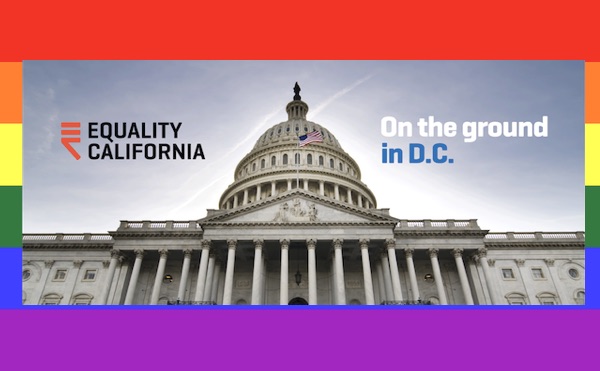 Equality California is filing a federal lawsuit Tuesday, Sept. 5, challenging the directive Aug. 25 by President Donald Trump ordering the Sec. of Defense and Sec. of Homeland Security to return to the pre-Obama policy of banning open transgender military service in the US Armed Forces. Equality California now joins with NCLR/GLAD, Lambda Legal/OutServe-SLDN and the ACLU in taking Trump to court on behalf of trans servicemembers. The suit seeks an injunction against the order and its implementation.
As of May 2016, California has the most military bases and installations in the country, 32, with the most active duty and reserves members of the military, 190,160, making the challenge by EQCA logical. That number goes up to more than 360,000 employed by the Department of Defense in California when civilian employees are included.
And, Equality California Executive Director Rick Zbur tells the Los Angeles Blade, "California is the state with the largest LGBTQ community. We're also the state with most LGBTQ people serving in the military and obviously, a state in which are members are really harmed by this directive. So we decided we wanted to bring a suit of our [800,000] members that are effected by this ban. We thought It was important that there be a case in California."
An injunction would most likely be welcomed by a Defense Department facing a slew of critical issues, not the least of which is a bellicose President Trump Twitter-sparring with North Korean dictator Kim Jong-un.On Monday, UN Ambassador Nikki Haley told an emergency meeting of the UN Security Council that Kim is "begging for war" after conducting a hydrogen bomb test. The New York Times reported it was "a blast that experts said was far more destructive than the bombs that the United States dropped on the Japanese cities of Hiroshima and Nagasaki during World War II." 
Meanwhile, Trump's bombastic attacks on Twitter against diplomacy have disturbed seven decades-old ally South Korea, and Hawaii is preparing for a missile attack.
Additionally, a military website notes that https://militarybases.com/california/ on July 25, a US Navy vessel fire warning shots at an armed Iranian patrol boat under the command of the Iranian Revolutionary Guard Corps situated in the Persian Gulf.
That's in addition to Trump ordering about 4,000 new troops sent to Afghanistan to finally win the 16-year old war there.
It is in this context that Trump has ordered a complete personnel change in the US Armed Forces.
"The cases seek to block the order," says Zbur. "The order is one that doesn't give the military discretion about whether to allow service of transgender people in the military, despite some of the communications that have come out by (Defense Sec) Gen. James Mattis that appear to indicate that there is some discretion. In fact, the President's directive leaves no discretion to the military and requires that they take action to discharge members of the military currently serving and to also enlistment of people that would want to serve and have taken steps to join the military. And it prohibits medical care that's necessary for transgender servicemembers. So our case raises a number of claims that the order violates the Constitution of the United States and is obviously motivated by animus towards transgender people and on a variety of Constitutional grounds, seeks to block the order."
Some see a loophole in the line in the order that says the old policy should be re-instated "until such time as a sufficient basis exists upon which to conclude that terminating that policy and practice would not have the negative effects discussed above. The Secretary of Defense, after consulting with the Secretary of Homeland Security, may advise me at any time, in writing, that a change to this policy is warranted." (Emphasis added) Some LGBT military-watchers think that could come as a result of recommendations made by an expert panel Mattis is putting together.
Zbur, an attorney, is not among them. "The directive is very clear and it does not give the military leadership discretion. It gives them a certain amount of time into either February or March to implement it but there is no discretion in the president's order," he says emphatically.
"The period that Gen. Mattis has indicated they will be studying this issue is consistent with the timing in the President's order and the order does not leave discretion for the military to not implement the ban and discharge members of the military or prevent re-enlistment or to allow for necessary medical care."
Zbur is keenly aware of the politics being played by the White House. Tony Perkins, head of the anti-LGBT Family Research Council, confirmed as much on a media call with reporters July 26 after Trump issued the order.
"This announcement by the president today has shown once again that our nation's military is no longer marching to the liberal drumbeat of Barack Obama," Perkins said. "This decision restores the readiness and the war-fighting capabilities of our nation's military to the priority that it should be."
Trump Perkins said, makes decisions based upon what he believes is right, but more importantly, what he committed to." Trump is "committed, along with the Republican Party platform, that the social engineering that has been in our military that the previous administration foisted upon the military would stop."
"That's what he's doing. He's only doing what he committed he would do," Perkins said.
Zbur sees things very differently. Trump's order "disrupts military planning that has gone on for well over a year. The entire military has already been trained about the inclusion of transgender people to serve in the military," he says. "I think effecting the order is going to be really disruptive and harm military readiness so I imagine they are going to have to have time to prepare for that."
"We believe this is unconstitutional," he says. "All four cases raise these constitutional claims and it's our hope that by means of one of these four lawsuits, that an injunction will be issued to block this directive" and allow the current Obama policy to remain in place.
"Training has happened in the entire military already," Zbur says. "It has happened without controversy. Commanding officers from many of the transgender servicemembers who are serving are supportive of their service. They are serving in key roles in the military and I think within the military there has been a recognition among many, at least retired military officers and others, that are currently serving about the importance of allowing people who want to serve their country to serve."
"This is disruptive," Zbur continues. "It is harmful to military readiness. It is expensive for the military—essentially they will be ripping transgender servicemembers out of key and important roles and will be in a position where they will have to identify people to replace them and train them. So there's no justification for this order. There's no justification in terms of cost or military readiness. In fact, if anything, all arguments go in the other direction. This is harmful."
Zbur will announce the names of the plaintiffs in the Equality California lawsuit at the news conference Tuesday morning.
Chicago mayor exercises her 1A at Pride, vid-clip viral in right-wing spaces
Gregory Pratt, the Chicago Tribune reporter whose beat includes covering Mayor Lori Lightfoot and City Hall tweeted a video of the mayor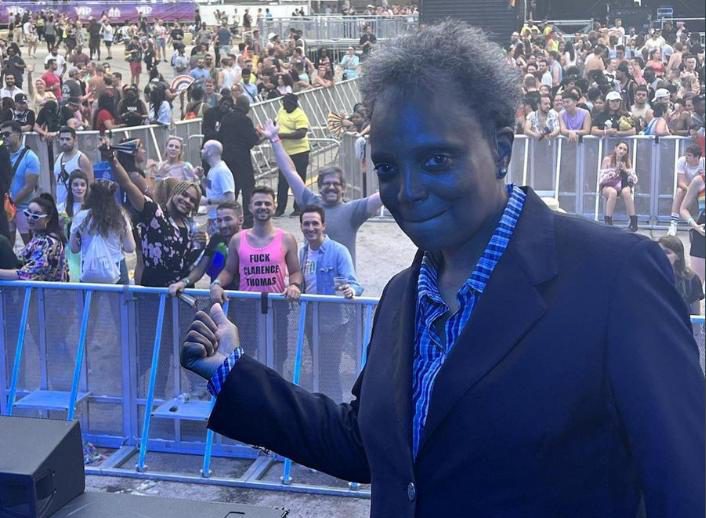 CHICAGO – Speaking to attendees at the Windy City's Pride festivities this past weekend, Out Chicago Mayor Lori Lightfoot spotted a man wearing a pink tank-top that read, "Fuck Clarence Thomas" and incorporated the phrase into her remarks on stage.
Gregory Pratt, the Chicago Tribune reporter whose beat includes covering Mayor Lori Lightfoot and City Hall tweeted a video of the mayor which according to Pratt has now gone viral in right-wing spaces.
Chicago Mayor Lori Lightfoot responds to Supreme Court justice Clarence Thomas writing about overturning gay marriage ruling, other important cases: "Fuck Clarence Thomas!" Clip is going viral in right wing circles. pic.twitter.com/12qq4Qq8PR

— Gregory Pratt (@royalpratt) June 27, 2022
In another tweet Pratt clarified the incident: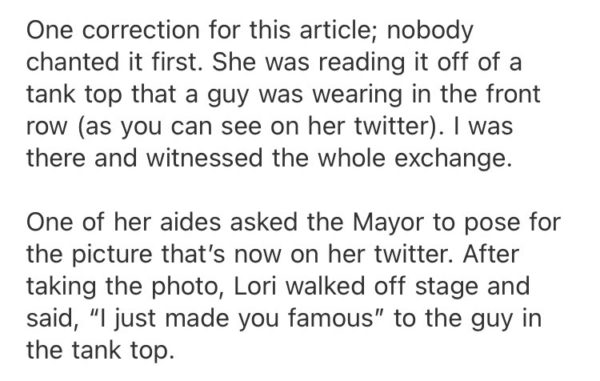 Mayor Lightfoot on Monday afternoon after the Tribune article and Pratt's tweet were active posted her take on Twitter:
I said what I said. pic.twitter.com/z4BXZ4Jj9Y

— Lori Lightfoot (@LoriLightfoot) June 28, 2022
150 people on Tennessee's sex offender registry for HIV-related conviction
Nearly one-half of HIV registrants on the SOR were women and over three-quarters of HIV registrants were Black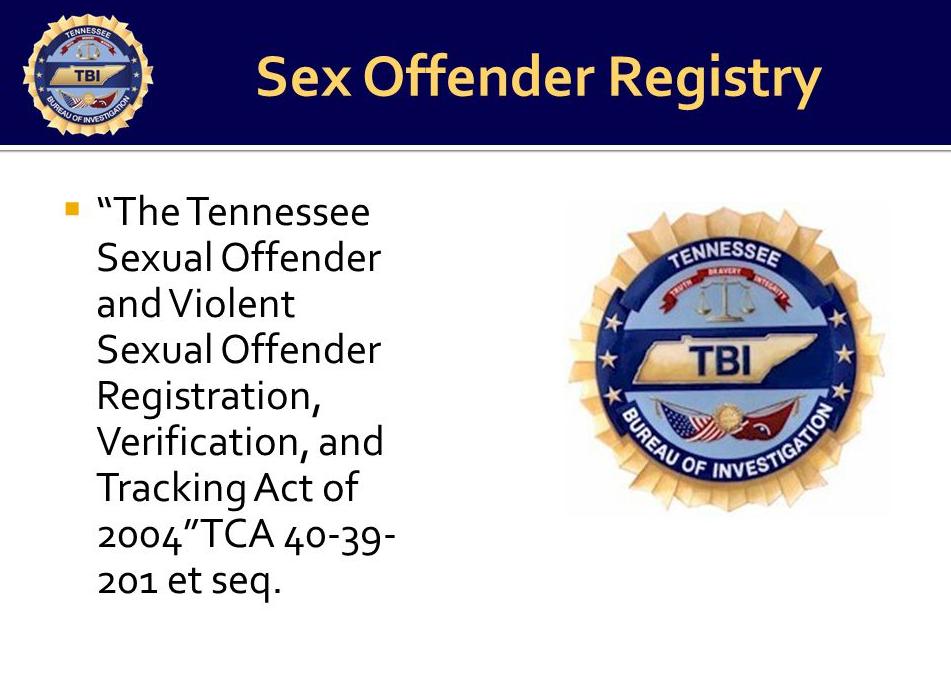 LOS ANGELES – At least 154 people have been placed on Tennessee's sex offender registry (SOR) for an HIV-related conviction since 1993, according to a new report by the Williams Institute at UCLA School of Law.
Enforcement of HIV crimes in Tennessee disproportionately affects women and Black people. Nearly one-half of HIV registrants on the SOR were women and over three-quarters of HIV registrants were Black.

Tennessee's two primary HIV criminalization laws—aggravated prostitution and criminal exposure—make it a felony for people living with HIV to engage in sex work or other activities, such as intimate contact, blood donation, or needle exchange, without disclosing their status. Both are considered a "violent sexual offense" and require a person convicted to register as a sex offender for life.

Examining Tennessee's sex offender registry, researchers found that Shelby County, home to Memphis, accounts for most of the state's HIV convictions. Shelby County makes up only 13% of Tennessee's population and 37% of the population of people living with HIV in the state, but 64% of HIV registrants on the SOR. Moreover, while Black Tennesseans were only 17% of the state's population and 56% of people living with HIV in the state, 75% of all HIV registrants were Black.

In Shelby County, 91% of aggravated prostitution convictions resulted from police sting operations in which no physical contact ever occurred. In addition, the case files showed that 75% of those convicted were Black women. When it came to criminal exposure case files, all of those convicted except one person were Black men.

"Tennessee's HIV criminal laws were enacted at a time when little was known about HIV and before modern medical advances were available to treat and prevent HIV," said lead author Nathan Cisneros, HIV Criminalization Analyst at the Williams Institute. "Tennessee's outdated laws do not require actual transmission or the intent to transmit HIV. Moreover, the laws ignore whether the person living with HIV is in treatment and virally suppressed and therefore cannot transmit HIV."

KEY FINDINGS
Incarcerating people for HIV-related offenses has cost Tennessee at least $3.8 million.
Of the 154 people who have been placed on Tennessee's SOR for an HIV-related conviction, 51% were convicted of aggravated prostitution, 46% were convicted of criminal exposure, and 3% were convicted of both.
Women account for 26% of people living with HIV in Tennessee and 4% of people on the SOR, but 46% of the SOR's HIV registrants.
Black people account for 17% of people living in Tennessee, 56% of those living with HIV, 27% of people on the SOR, but 75% of the SOR's HIV registrants.
Black women were the majority of aggravated prostitution registrants (57%), while Black men were the majority of criminal exposure registrants (64%).
People with an HIV-related offense are more economically vulnerable when compared to others on the state's SOR.

One in five (19%) HIV registrants were homeless compared to 9% of all SOR registrants.
28% of HIV registrants reported an employer address compared to about half (49%) of all SOR registrants.

Shelby County has one aggravated prostitution conviction for every 115 people living with HIV in the county, and Black people were 90% of all people convicted for aggravated prostitution.

Over 90% of aggravated prostitution convictions in Shelby County were the result of police sting operations.
Only 3% of aggravated prostitution convictions in Shelby County alleged any intimate contact.
Nearly all (95%) people arrested in Shelby County for criminal exposure were Black men, compared to 64% of people statewide.
The Williams Institute has conducted research on HIV criminalization in numerous U.S. states.
Turkish police arrest 100's of LGBTQ+ activists over banned Pride parade
The largest Turkish LGBTQ+ activist group on Monday noted that "the detentions experienced during the march, was among "firsts" for this year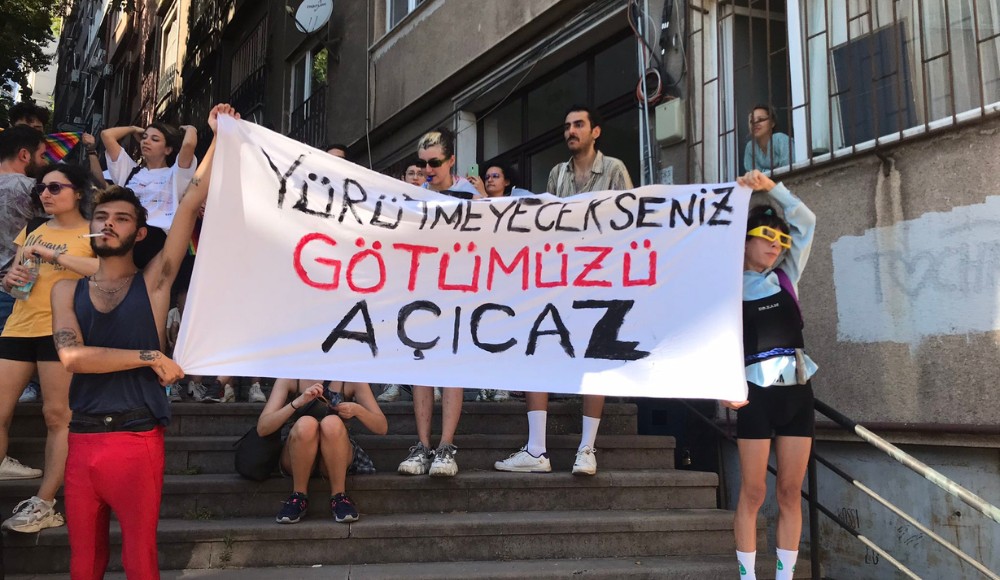 ISTANBUL, Turkey – Hundreds of LGBTQ+ people, allies, and supporters took to the streets of Istanbul Sunday in defiance of the Turkish government's ongoing 2014 ban of LGBTQ+ Pride parades and Pride Month festivities.
Protestors violently clashed repeatedly with police and security forces in various neighborhoods located around the Bol Ahenk Sokak (Pedestrian Plaza) and other sections of the central downtown areas.
Authorities had shut down the city's transit systems hours prior to the influx of LGBTQ+ activists and demonstrators and flooded streets with police in riot gear who made hundreds of arrests, in some cases tear gassing participants and attacking them with clubs.
Government security forces arrested over 373 people including Agence France-Presse journalist and chief photographer, Bülent Kılıç. Detainees were taken by bus to a central holding facility for processing. Photojournalist Mehmet Demirci documented the arrest of Kılıç in a Twitter post:
My photojournalist friend Bülent Kılıç has been taken into police custody while covering the #İstanbulPride. His hands were cuffed behind his back.@Kilicbil Kilicbil pic.twitter.com/sDYNoVe13L #journalismnotcrime

— mehmet demirci (@mehmet_demirci_) June 26, 2022
The largest Turkish LGBTQ+ activist group Ankara-based Kaos GL documented the arrests and clashes which occurred prior to the 5 p.m. planned parade kick-off in a series of Twitter posts.
İzmir'de polis zor kullanarak LGBTİ+'ları alandan çıkarmaya çalışıyor!#OnurYürüyüşü #Pride2022 pic.twitter.com/jlJ7H2eOWU

— Kaos GL (@KaosGL) June 26, 2022
KAOS GL in a press release on Monday noted that "the detentions experienced during the march, was among "firsts" for this year. Totally 373 LGBTI+s and LGBTI+ right defenders were taken into custody on the day of march! This number is a record both in the history of Pride Marches and the other public demonstrations."
The group also recorded the scope of anti-LGBTQ+ Pride Month bans and pressure by Turkey's governmental bodies across the country:
"There were 10 ban decisions announced within the scope of Pride Month events. These ban decisions were taken by Boğaziçi University Rectorate, METU Rectorate, Gaziantep Governorship, Çanakkale Governorship, Datça District Governorship, Beyoğlu District Governorship, Kadıköy District Governorship, Eskişehir Governorship and İzmir Governorship.
The detentions began with 70 people at 9th Boğaziçi Pride March on May 20, increasingly went on till June 26. 373 people were taken into custody in İstanbul on June 26. This number is among the highest detentions within the context of the public demonstrations in İstanbul recent years. Totally 530 LGBTI+s and LGBTI+ right defenders were detained in 37 days."