Randy Jones riding high in the saddle again
Village People's iconic Cowboy returns to the charts 40 years later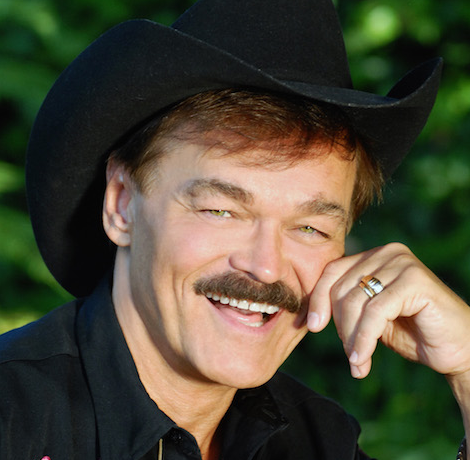 Randy Jones is best known as the cowboy from the band, Village People. He's done a lot of other things in his 50 years in show business, but his current success has him back in the saddle in a major way.
Jones is on the Billboard chart for the first time as a solo act. His current single "Hard Times" is on Billboard's dance chart, currently holding tough at No. 45.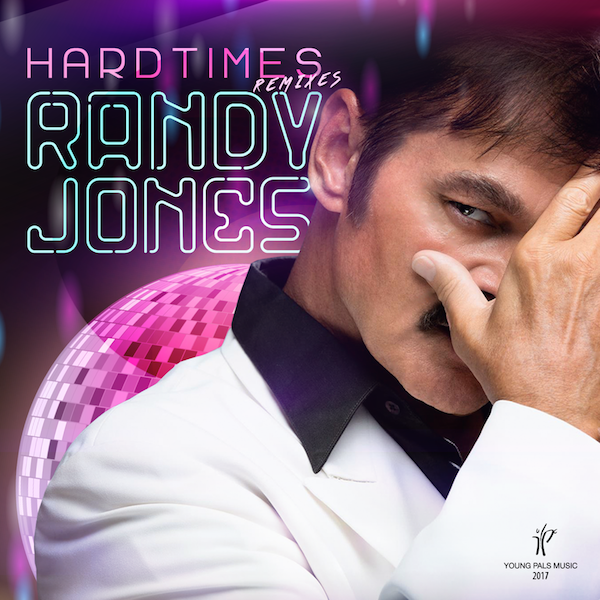 "Hard Times" is part of a full-length album, "Still Makin' Noise," coming out this fall.
The Los Angeles Blade spoke to Jones by phone while he was in New York, shooting two videos for "Hard Times," set to debut on Sept. 13 – Jones' 65th annual "Kings and Cowboys" birthday party.
Jones has lived in the East Village since 1975, now with his husband of the last 34 years. He is the only Village person who truly lived in the Village.
He doesn't call his Billboard single a comeback, he calls it just another milestone. But, he says, it is the first time a member of the Village People has ever charted as a solo artist in 40 years.
He is a classically trained actor and dancer, and has appeared in more than 40 films, and performed, he says, in about 41 plays and musicals in New York and around the world. But the accolades Jones is getting now are something the cowboy hasn't experienced since his days on stage with his crew from Village People.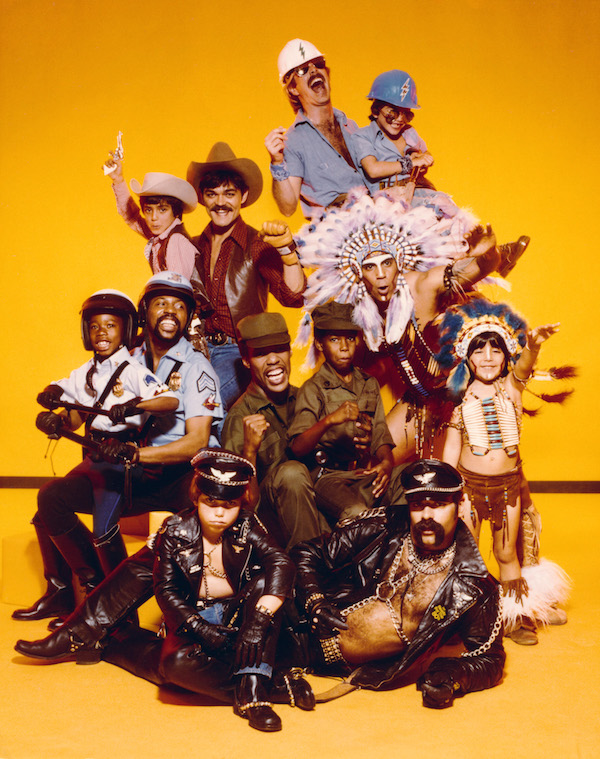 "Currently this is the most success I've had as an individual artist. I have the legacy of the Village People to build upon, and 40 years of experience, and the last 25 years I've spent performing as a solo artist. But I can say that personally this is the most productive and busiest time of my solo career. I'm the busiest I should be in life.
"Other people talk about retirement, and I think, what am I going to retire from? I've been one of these blessed individuals that my entire life I've done what I've been gifted to do and it's been a luxury," Jones says.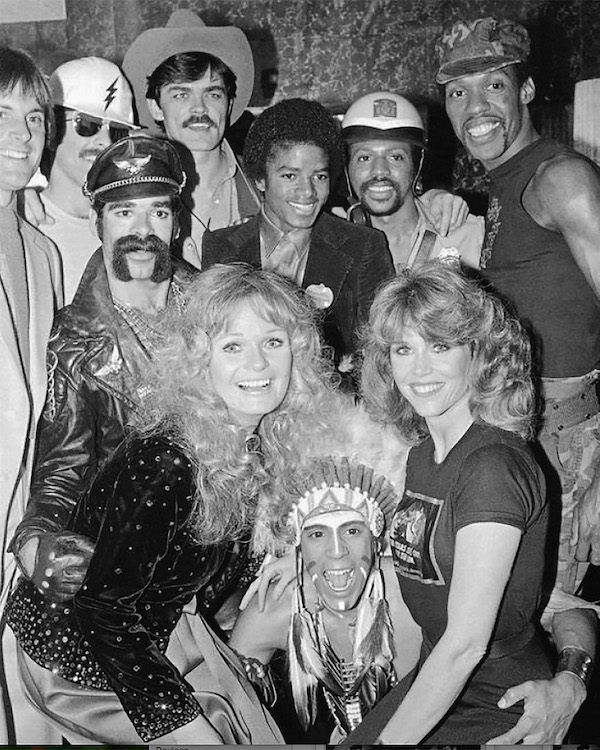 Jones and Village People in many ways helped define the 1970s. He says his was the last generation to really live in the moment.
"We witnessed the Civil Rights Movement, the women's movement, the gay rights movement, and the protests of Vietnam. We were products of the hippie vibe. We were able to be adults and if we chose the option of experimenting or choosing to incorporate in those movements, we had the right to do it. That's why the '70s were a completely unique decade. A decade of liberalism," he says.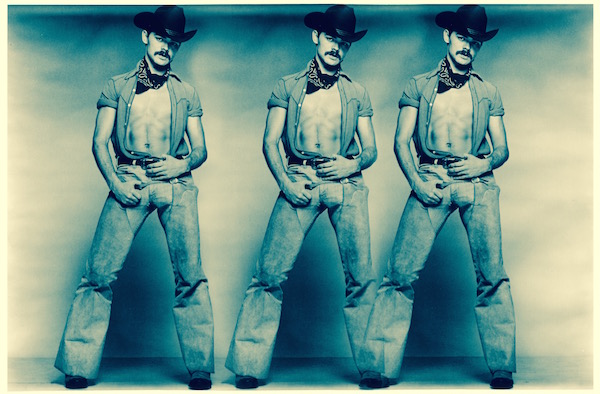 "Our generation is tough, and we were the last generation that had the luxury not to be burdened by all of the technology that people have today. When we went out with friends, we could live in the moment. We could go out to Studio 54 on a Saturday night and there were no cameras or cell phones. We didn't even have answering machines. We were not bothered with taking a selfie. We weren't texting or distracted by wanting to video it. If you picked something up on Saturday night at the Studio, a week later you could go to the clinic and a shot of penicillin would take care of it. It was a different situation," he adds.
Jones says the Village People's influence on culture and politics were stealthy. By coming into people's homes at least once a week via television shows such as The Merv Griffin show, the group would use its 3-minute songs and kitschy act, to subtly change the perspectives of average Americans.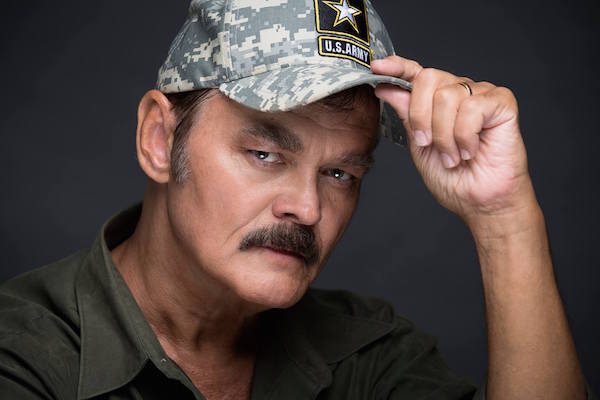 "We are six enthusiastic, handsome, kind of sexy, charming, talented young men, singing a pop song that was deceptively simple, expertly crafted, and irresistible. Using the sharpest scalpel in the drawer, we'd make a little painless incision above the heart, pull the flap down, and through our songs, insert a little bit of understanding and tolerance. We stitch it up, finish the song, and we withdraw.
"Years later, weeks later or even days later, and someone encounters a person they had previously thought was a "faggot" or "dyke" or a "black" person, they think, wait a minute, that reminds me of one of the guys from Village People, and they were kind of cute, and we like that song. Then maybe in some of those situations we eased it for a person to think a little differently, tolerantly, more accepting of others who were different. With 30 years of hindsight, looking back at the legacy of Village People, we made incremental or baby steps, and I think social historians are going to now begin to see that the Village People wasn't a novelty band," Jones says.
Today, Village People and Jones products have over 480 million views on YouTube and have sold over 135 million units (records).
"It was looked at as something kind of funny, but has made such an impact on popular and social culture that people are still talking about it today — not to mention that people still enjoy the music. "YMCA" is played at bar mitzvahs, birthday parties, weddings, and Major League Baseball games. I've had a wonderful life. I could never have imagined I could have had this wonderful a life," Jones says.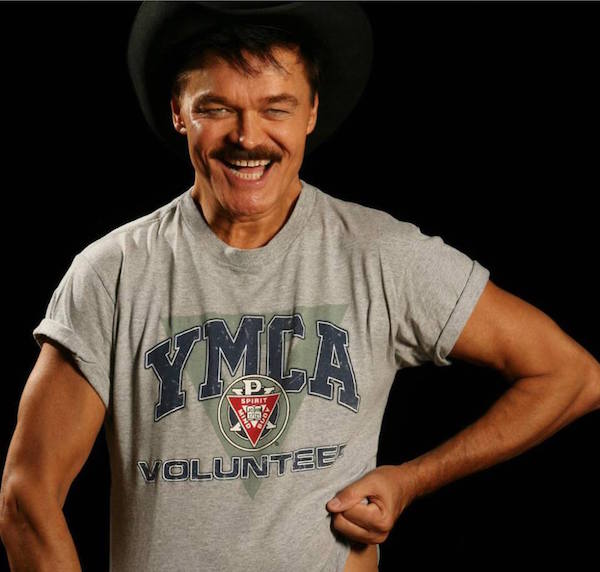 Rapper DaBaby pulled by Lollapalooza over homophobic comments
"Lollapalooza was founded on diversity, inclusivity, respect, and love. With that in mind, DaBaby will no longer be performing."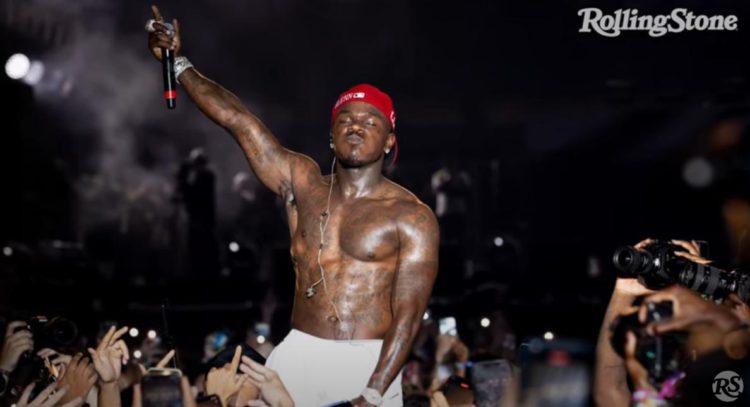 CHICAGO – In an announcement Sunday morning, the organizers of Chicago's Lollapalooza Music Festival said they had pulled artist DaBaby from tonight's closing show after a series of public homophobic remarks by the rapper last weekend in Miami at the Rolling Loud music festival.
On Twitter Lollapalooza officials wrote; "Lollapalooza was founded on diversity, inclusivity, respect, and love. With that in mind, DaBaby will no longer be performing at Grant Park tonight. Young Thug will now perform at 9:00pm on the Bud Light Seltzer Stage, and G Herbo will perform at 4:00pm on the T-Mobile Stage."
Lollapalooza was founded on diversity, inclusivity, respect, and love. With that in mind, DaBaby will no longer be performing at Grant Park tonight. Young Thug will now perform at 9:00pm on the Bud Light Seltzer Stage, and G Herbo will perform at 4:00pm on the T-Mobile Stage. pic.twitter.com/Mx4UiAi4FW

— Lollapalooza (@lollapalooza) August 1, 2021
The Grammy-nominated rapper's comments onstage at the Miami festival last weekend brought swift condemnation from other artists in the music industry including British Rockstar Elton John and Madonna among many others.
In the middle of his set last weekend in Miami the rapper told the crowd, "If you didn't show up today with HIV/AIDS, or any of them deadly sexually transmitted diseases, that'll make you die in two to three weeks, then put your cellphone lighter up! Ladies, if your pussy smell like water, put your cellphone lighter up! Fellas, if you ain't sucking dick in the parking lot, put your cellphone lighter up!"
DaBaby later issued an apology via Twitter that read, "Anybody who done ever been effected by AIDS/HIV y'all got the right to be upset, what I said was insensitive even though I have no intentions on offending anybody. So my apologies" However, the addendum in the same tweet of; "But the LGBT community… I ain't trippin on y'all, do you. y'all business is y'all business." was immediately decried as further proof of the rapper's intolerance of the LGBTQ community.
Anybody who done ever been effected by AIDS/HIV y'all got the right to be upset, what I said was insensitive even though I have no intentions on offending anybody. So my apologies 🙏🏾

But the LGBT community… I ain't trippin on y'all, do you. y'all business is y'all business.

— DaBaby (@DaBabyDaBaby) July 27, 2021
Michael J. Stern, a Los Angeles attorney and a former federal prosecutor who is now a noted featured columnist for USA Today blasted DaBaby's 'apology;'
Yeah, we've got the right to be upset.

We've also got the right to refuse to accept an apology that was prompted by public outcry and not a genuine understanding of, and remorse for, the horrific things you said.

— Michael J. Stern (@MichaelJStern1) July 28, 2021
In his response to Dababy's remarks Elton John, who founded the Elton John AIDS Foundation in 1992, a nonprofit organization which funds frontline partners to prevent infections, fight stigma and provide care for the most vulnerable groups affected by HIV, responded in a lengthy series of tweets:
(2/5)

👉 HIV has affected over 70 million people globally: men, women, children and the most vulnerable people in our communities.

— Elton John (@eltonofficial) July 28, 2021
(4/5)

👉 You can live a long and healthy life with HIV. Treatment is so advanced that with one pill a day, HIV can become undetectable in your body so you can't pass it onto other people.

— Elton John (@eltonofficial) July 28, 2021
(5/5)

👉 Homophobic and HIV mistruths have no place in our society and industry and as musicians, we must spread compassion and love for the most marginalised people in our communities.

A musician's job is to bring people together.

— Elton John (@eltonofficial) July 28, 2021
Madonna took to her Instagram telling the rapper to "know your facts," before spreading misinformation.
"AIDs is not transmitted by standing next to someone in a crowd," she wrote on Instagram. "I want to put my cellphone lighter up and pray for your ignorance, No one dies of AIDS in 2 or 3 weeks anymore. Thank God."
This year's Lollapalooza festival, which is one of the first major festivals to return in full force since the start of the coronavirus pandemic in the United States, concludes Sunday with headlining performances by musical acts Brockhampton, the Foo Fighters, and Modest Mouse.
Dua Lipa 'Horrified' at DaBaby's Homophobic Remarks at Rolling Loud | RS News 7/28/21
Greyson Chance releases 'Trophies' in time for Pride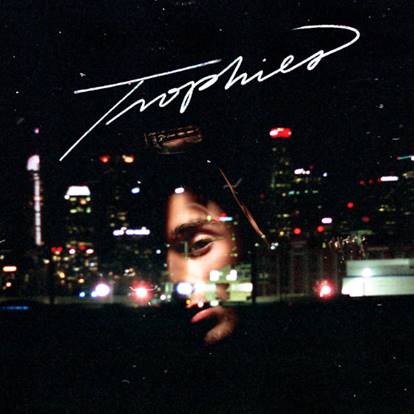 OKLAHOMA CITY – As the tall slender dark-haired young musician prepares for a sound check on stage Friday preparing for his Oklahoma City Pride debut, back in Los Angeles his team released his highly anticipated new album via all digital and streaming platforms.
Greyson Chance, a critically acclaimed, chart-topping and singer-songwriter, with this new album Trophies- a follow up to his 2019's critically praised 'portraits' EP, continues to display sharp writing chops, as well as his ability to push the envelope on his own musical boundaries.
From his recently released, dance-inspired hit "Hellboy" to his latest uplifting anthem "Nobody," to the beautifully arranged, emotion-provoking ballad "Violet," the piano aficionado openly takes listeners on a tour of his life. 
Friday is also the day Chance gets back on the road for his Trophies World Tour, starting in his hometown with the headlining spot at Oklahoma City's Pride Festival.  Additional summer dates include shows in major cities across North America, as well as, European and South American dates to follow in the fall and winter of this year.
Chance will also embark on a second round of North American dates set for January 2022; full tour schedule below for reference.
TROPHIES releases after a long-awaited break for Chance. He last released his current single and dance-inspired anthem "Hellboy" after a strong slate of single releases through the pandemic, including well-received titles "Boots," "Dancing Next To Me," the revealing "Bad to Myself," in which Chance opened up about his battle with an eating disorder, and this past January's "Holy Feeling."  Chance's last EP was 2019's critically acclaimed portraits, which to date has accumulated over 40 million streams, and topped #5 on iTunes' Pop Charts, #1 on Apple's Music Breaking Pop Playlist, and #3 on Apple Music's Best of the Week Playlist upon its release. A portraits Word Tour followed that included 50+ sold out dates in North America, Europe, SE Asia, and China.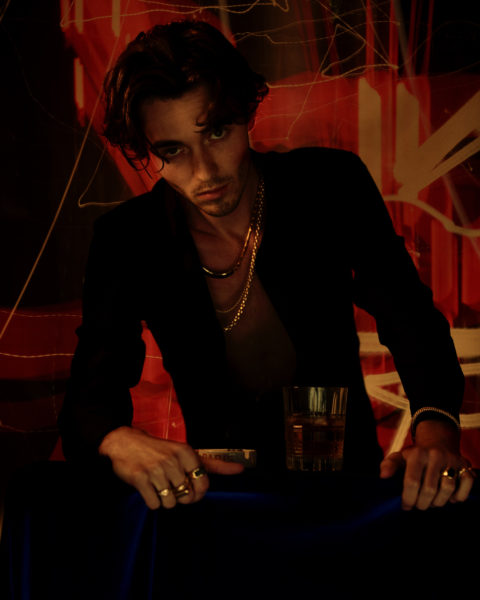 TROPHIES is available now on all streaming platforms. Listen to the album HERE.
TROPHIES Track Listing:
"Holy Feeling"
"Nobody"
"Hands"
"Same People"
"High-Waisted"
"Violet"
"Hellboy"
"Clothes"
TROPHIES WORLD TOUR DATES 2021:
North America
June 25 – Oklahoma City – Headlining OKC PRIDE
July 07 – Tampa – Crowbar
July 08 – Orlando – The Social
July 09 – Atlanta- Masquerade
July 10 – Charlotte – Neighborhood Theatre
July 15 – Richmond – Canal Club
July 16 – Washington DC – Union Stage
July 17 – Nashville – The High Watt
July 23 – Indianapolis – The Irving Theatre
July 24 – Detroit – Magic Stick
July 25 – Grand Rapids – The Stache at Intersection
July 29 – Des Moines – xBK Live
July 30 – Milwaukee – Miramar Theatre
July 31 – Minneapolis – Studio B – Skyway Theatre
August 4 – Chicago – Lincoln Hall
August 5 – Lawrence – The Bottleneck
August 6 – Austin – The Parish
August 7 – Dallas – Trees
August 11 – El Paso – Ricky D's
August 12 – Phoenix – Crescent Ballroom
August 13 – Salt Lake City – The Complex
August 14 – Denver – The Bluebird
Europe
October 28 – Manchester – Night People
October 29 – London – Heaven
October 30 – Madrid – Capernico
November 3 – Stockholm – Klubben
November 4 – Berlin – Frannz
November 5 – Paris – Backstage
November 6 – Amsterdam – Melkweg
South America
December 12 – Sao Paulo – Sao Paulo Pride
December 16 – Mexico City – For Indie Rocks!
TROPHIES WORLD TOUR DATES 2022
North America
January 13 – San Diego – Soma Sidestage
January 14 – Seattle – Neumos
January 15 – Los Angeles – The Fonda
January 21 – Portland – Hawthorne Theatre
January 22 – San Francisco – August Hall
January 26 – Philadelphia – The Foundary at Fillmore
January 27 – Boston – Paradise Rock Club
January 28 – Hamden – Space Ballroom
January 29 – New York – Webster Hall
January 30 – Toronto – Axis Club
Adam Lambert closes out Pride Month kickoff concert
The Pride Month kick-off concert ran for three days at the LA Memorial Coliseum, and was the first live event of the season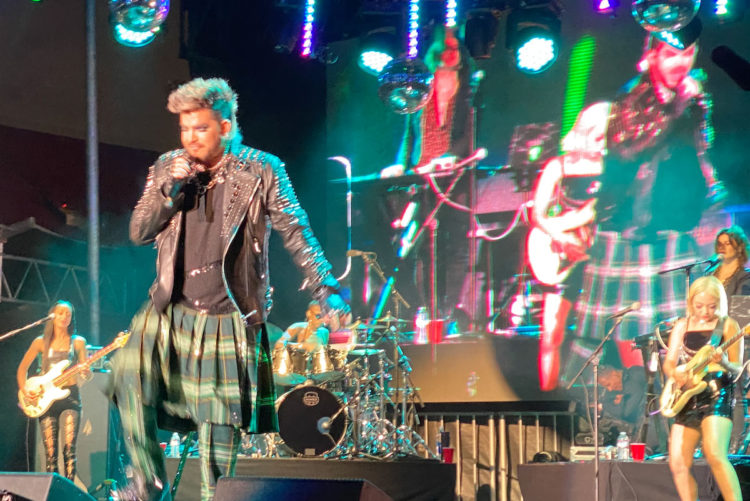 LOS ANGELES – Queen frontman and vocal powerhouse Adam Lambert hit the stage Sunday, belting 'I Want to Break Free' with trans German pop star Kim Petras, closing out a whirlwind weekend at the OUTLOUD: RAISING VOICES concert. The Pride Month kick-off concert ran for three days at the LA Memorial Coliseum, and is the first live event of the season – generating an unforgettable energy in the crowd and from the performers on stage.
The Sunday concert featured a star-studded lineup, including 'Black and Gold' singer Sam Sparro, the electrifying VINCINT and a surprise performance from Pose star MJ Rodriguez. Additional performers included country star Chely Wright, R&B singer Zhavia Ward and The Voice contestant Angel Bonilla. The evening concert was peppered with video messages from LGBT+ icons and allies including Demi Lovato, Conchita Wurst and Yungblud. It was as a Pride concert should be, filled with dazzling vocals, flashy choreography and plenty of sparkle.
Adam Lambert was at his usual best, decked out in a bedazzled kilt ensemble and belting notes from high heaven. However, the two standouts were MJ Rodriguez and VINCINT. MJ skipped out on stage accompanied by a group of dancers with the charisma and stage presence of a super bowl headliner. Effervescent and energetic, she set the tone for the evening and brought the daytime crowd to its feet.
As the sun went down, VINCINT strutted out on stage – also accompanied by two denim-clad dancers. With his signature riffs and flawless vocals, he was joined by Parson James, Qveen Herby and Ty Sunderland for an unforgettable set. After his group number, and a stunning dance break to Rihanna, VINCINT dedicated one of his last songs to his father who recently passed away. It was an incredibly moving moment – a reminder of the tremendous loss so many suffered in the past year, and of the gratitude felt by all those attending that there is a light at the end of the tunnel.
The event was produced by LA events organization, JJLA, who partnered with Pride Live's Stonewall Day on behalf of the Feel Something Foundation. To reach audiences worldwide, JJLA added an exclusive streaming partnership with Twitch – and connected with over 3 million viewers over the weekend. It was the perfect beginning to an incredible Pride Month.