Randy Jones riding high in the saddle again
Village People's iconic Cowboy returns to the charts 40 years later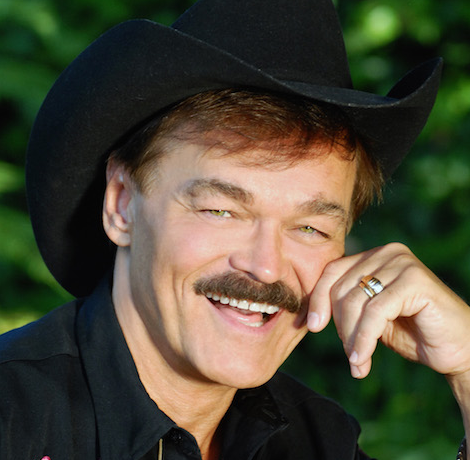 Randy Jones is best known as the cowboy from the band, Village People. He's done a lot of other things in his 50 years in show business, but his current success has him back in the saddle in a major way.
Jones is on the Billboard chart for the first time as a solo act. His current single "Hard Times" is on Billboard's dance chart, currently holding tough at No. 45.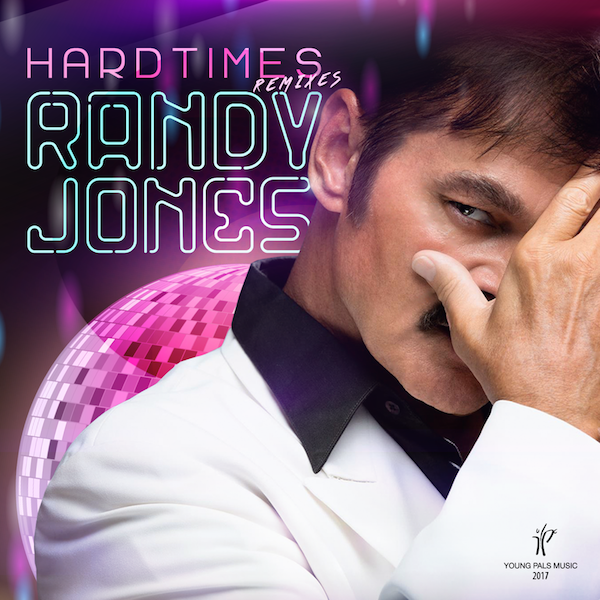 "Hard Times" is part of a full-length album, "Still Makin' Noise," coming out this fall.
The Los Angeles Blade spoke to Jones by phone while he was in New York, shooting two videos for "Hard Times," set to debut on Sept. 13 – Jones' 65th annual "Kings and Cowboys" birthday party.
Jones has lived in the East Village since 1975, now with his husband of the last 34 years. He is the only Village person who truly lived in the Village.
He doesn't call his Billboard single a comeback, he calls it just another milestone. But, he says, it is the first time a member of the Village People has ever charted as a solo artist in 40 years.
He is a classically trained actor and dancer, and has appeared in more than 40 films, and performed, he says, in about 41 plays and musicals in New York and around the world. But the accolades Jones is getting now are something the cowboy hasn't experienced since his days on stage with his crew from Village People.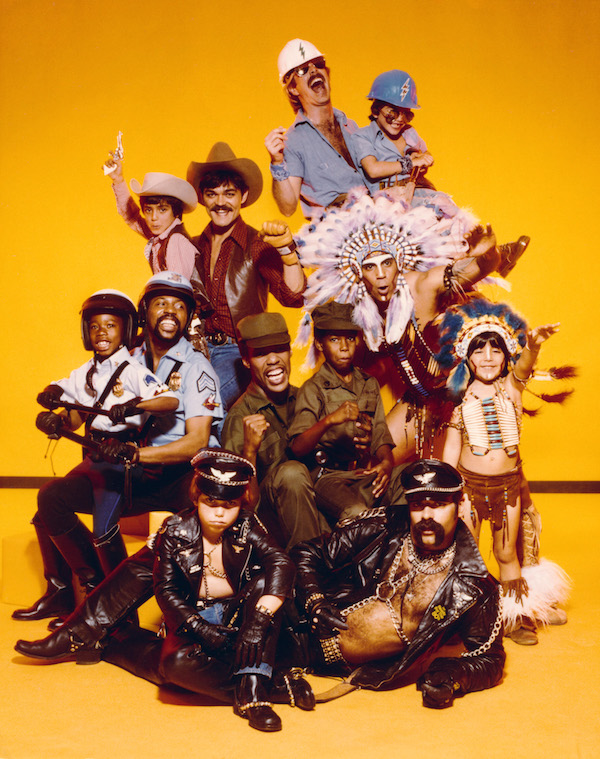 "Currently this is the most success I've had as an individual artist. I have the legacy of the Village People to build upon, and 40 years of experience, and the last 25 years I've spent performing as a solo artist. But I can say that personally this is the most productive and busiest time of my solo career. I'm the busiest I should be in life.
"Other people talk about retirement, and I think, what am I going to retire from? I've been one of these blessed individuals that my entire life I've done what I've been gifted to do and it's been a luxury," Jones says.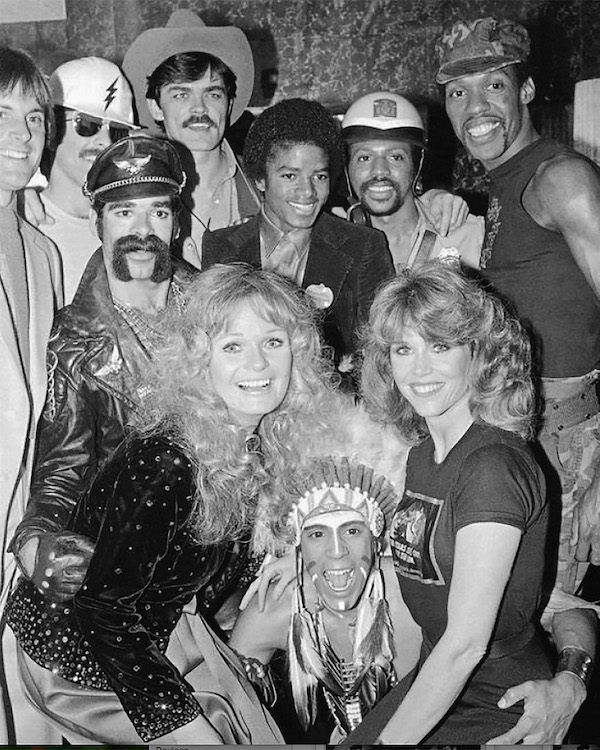 Jones and Village People in many ways helped define the 1970s. He says his was the last generation to really live in the moment.
"We witnessed the Civil Rights Movement, the women's movement, the gay rights movement, and the protests of Vietnam. We were products of the hippie vibe. We were able to be adults and if we chose the option of experimenting or choosing to incorporate in those movements, we had the right to do it. That's why the '70s were a completely unique decade. A decade of liberalism," he says.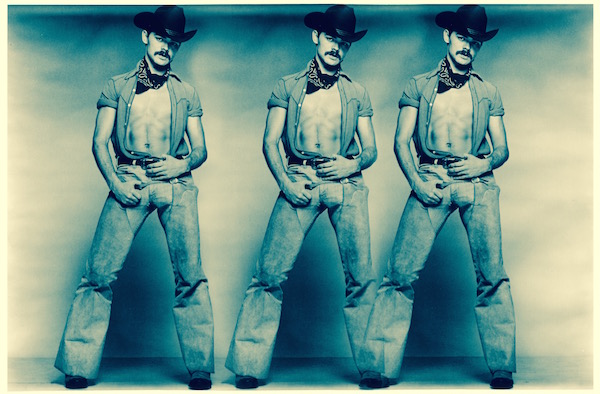 "Our generation is tough, and we were the last generation that had the luxury not to be burdened by all of the technology that people have today. When we went out with friends, we could live in the moment. We could go out to Studio 54 on a Saturday night and there were no cameras or cell phones. We didn't even have answering machines. We were not bothered with taking a selfie. We weren't texting or distracted by wanting to video it. If you picked something up on Saturday night at the Studio, a week later you could go to the clinic and a shot of penicillin would take care of it. It was a different situation," he adds.
Jones says the Village People's influence on culture and politics were stealthy. By coming into people's homes at least once a week via television shows such as The Merv Griffin show, the group would use its 3-minute songs and kitschy act, to subtly change the perspectives of average Americans.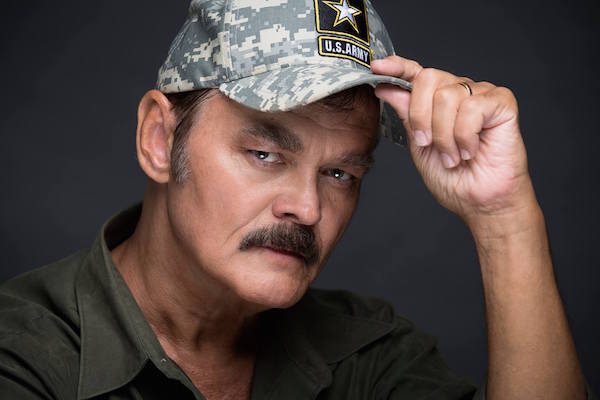 "We are six enthusiastic, handsome, kind of sexy, charming, talented young men, singing a pop song that was deceptively simple, expertly crafted, and irresistible. Using the sharpest scalpel in the drawer, we'd make a little painless incision above the heart, pull the flap down, and through our songs, insert a little bit of understanding and tolerance. We stitch it up, finish the song, and we withdraw.
"Years later, weeks later or even days later, and someone encounters a person they had previously thought was a "faggot" or "dyke" or a "black" person, they think, wait a minute, that reminds me of one of the guys from Village People, and they were kind of cute, and we like that song. Then maybe in some of those situations we eased it for a person to think a little differently, tolerantly, more accepting of others who were different. With 30 years of hindsight, looking back at the legacy of Village People, we made incremental or baby steps, and I think social historians are going to now begin to see that the Village People wasn't a novelty band," Jones says.
Today, Village People and Jones products have over 480 million views on YouTube and have sold over 135 million units (records).
"It was looked at as something kind of funny, but has made such an impact on popular and social culture that people are still talking about it today — not to mention that people still enjoy the music. "YMCA" is played at bar mitzvahs, birthday parties, weddings, and Major League Baseball games. I've had a wonderful life. I could never have imagined I could have had this wonderful a life," Jones says.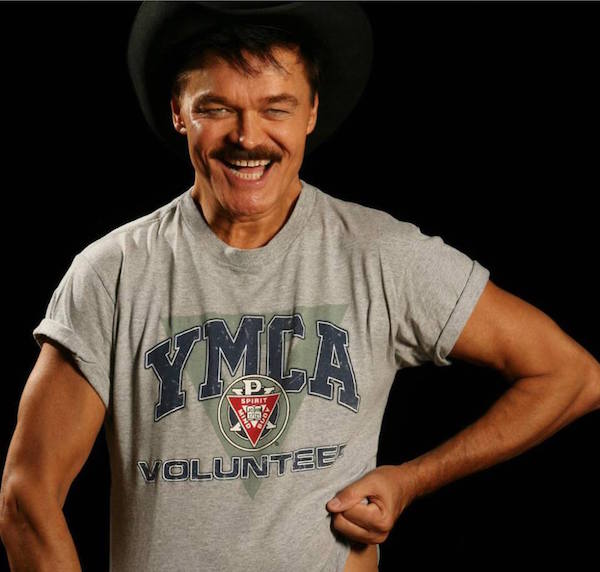 This queer 'Genera+ion' doesn't care what you think
HBO Max 'dramedy' follows the stories of a group of queer students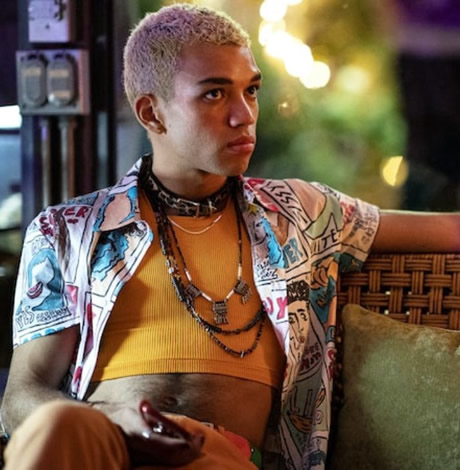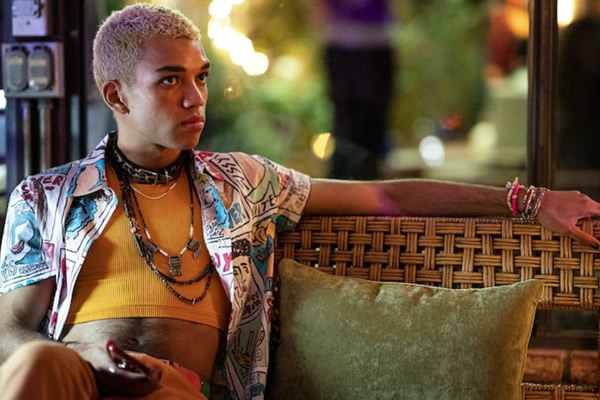 If there's anything pop culture has taught us, it's that the future belongs to the young.
It's a statement of the painfully obvious, of course; the patterns of our existence are shaped and defined by the repeating cycle of generations succeeding each other, to the point that we take it for granted. Yet for the same reason, it's a fact that is easily forgotten – or, perhaps more accurately, ignored – when we are living in the present.
This is especially true if we belong to the generation that "owns" the present, who have suffered through the frustrations of coming of age under the thumb of our elders and are in no hurry to pass the baton to the kids who are next in line.
Pop culture, however, has a way of reminding us that our days are numbered. Driven by the fires of capitalism, which are in turn stoked by the tastes of the most lucrative demographic (and we all know which age bracket they belong to), it repeatedly confronts us with glimpses of our own inevitable irrelevance – and that's terrifying.
Which is why the history of pop culture is also the history of youth rebelling against age, and while the individual skirmishes in that eternal battle might go either way, only the most delusional among us could doubt which side will always prevail in the end. Usually, these are the ones who respond with the most violent distaste when they see a vision of the world as imagined by young people; clinging to the hope they can hold fast against the winds of change, they dismiss, decry and disparage, attempting to exert control by invoking the same core beliefs and traditional values their own elders used to control them.
Today's kids, however, will have none of it.
Consider, for instance, the case of gay singer/rapper/songwriter Lil Nas X, who just last week shoved aside the homophobic boundaries of the music industry – yet again – with the debut of the spectacularly subversive video for his newest single, "Montero (Call Me By Your Name)," in which the out Lil Nas appears first wearing a body-hugging sequined onesie, then sporting full Marie Antoinette drag, and finally clad in underwear and a pair of stiletto heels as he performs a lap dance for the Devil himself.
In an Instagram post marking the release, addressed to his own 14-year-old self, Nas fully acknowledged that he was "pushing an agenda… to make people stay the fuck out of other people's lives and stop dictating who they should be." It was not an apology, nor an attempt at damage control over an inevitable backlash he already knew would be fierce. Nas was throwing down the gauntlet – it was a given there would be an outcry against the no-holds-barred queerness of the video, and he was sending a clear message that he was there to take on all challengers.
These included the predictable right-wing suspects, like "Blexit" founder Candace Owens and anti-trans South Dakota Gov. Kristi Noem, but also fellow musicians like rapper Joyner Douglas, who lamented in a pearl-clutching tweet that Nas had "dropped some left field ish & all our kids seen it" – joining many other homophobic commentators who trotted out the time-worn and long-discredited idea that any expression of queer sexuality is harmful to children. What's telling is that while many of these attempts at "cancellation" come from younger voices (most, but not all of them, overtly right-leaning), the justifications behind them are based in ideologies that can safely be called ancient.
Needless to say, Nas has been more than up to the task of swatting aside all these objections in the still-ongoing social media fray, and it has been truly glorious to watch.
At 21, Lil Nas X is a voice that rises from a generation waiting in the wings, and it's a generation that won't wait quietly. They've caught on to their own inevitability, and they've decided they're just going to go ahead and claim their time right now.
It's that particularly "now" spirit of youthful rebellion that can be felt in "Genera+ion," the HBO Max "dramedy" that premiered earlier this month and follows the interwoven stories of a group of queer students at an Orange County high school. Created by father-daughter team Daniel and Zelda Barnz, it depicts the struggles of teens as they try to make sense of their sexuality in a world defined by adults – and often, by the baggage those adults carry with them from their own struggles.
Widely compared to "Euphoria," HBO's other show about the severely dysfunctional hidden sex life of high schoolers, it's a series that opts for a lighter spin. This manifests in the sure-fire humor to be found in typical comedic cliches of teen stories – awkward gaffes, clueless adults, "Mean Girl" style social politics, etc. – but can be found, albeit more subtly, in its handling of dramatic tropes, too. In its pilot episode, for instance, it introduces the relationship between defiantly queer star student Chester (Justice Smith), who has been slapped with his third violation of the school's "dress code," and new school counselor Sam (Nathan Stewart-Jarrett) with a scene in which the assumptions of the older man color his perceptions of the younger, resulting in an attempt at guidance that – at least in the beginning – seems more a response to his own inner conflicts than anything being felt by his new charge.
The joke might not seem apparent to those conditioned to assume a power dynamic weighted on the side of an older-and-ostensibly-wiser authority figure, but for anyone who can remember being a kid forced to listen to advice from a grown-up who doesn't even understand your problem, it's unmistakable.
"Genera+ion" teases the possibility of an inappropriate relationship blossoming between Chance and Sam, and introduces similarly salacious storylines as it interconnects its young characters' lives – we meet closeted bisexual Nathan (Uly Schlesinger), whose Grindr-esque hook-ups include his sister Naomi's (Chloe East) boyfriend, as well as Greta (Haley Sanchez) a Latina with a deported mom and a lesbian crush on artsy and seemingly free-spirited Riley (Chase Sui Wonders), and all of that is just in the first episode – and in each case, our expectations are smashed in short order, along with any egoistic presumption that we know better than they do.
It probably goes without saying that "mainstream" reactions to the show have been mixed. Many critics, such as Vanity Fair's Richard Lawson, have resorted to snark as they attempt to characterize it, according to conventional notions of storytelling and aesthetics, as an angsty teen drama that tries too hard. But "Genera+ion" transcends these kinds of assessments. It may be messy, confusing, shallow, and even shocking – but that's the world its teen ensemble (as well as their target audience) lives in.
They may make questionable choices, they may even suffer for those choices, but in the words of a pop culture boundary-pusher from another era, they are "quite aware what they're going through."
After all, the clueless adults have already proven they don't know how to make it better. Why should they listen to anything we have to say?
Leslie Jordan: America's new country music star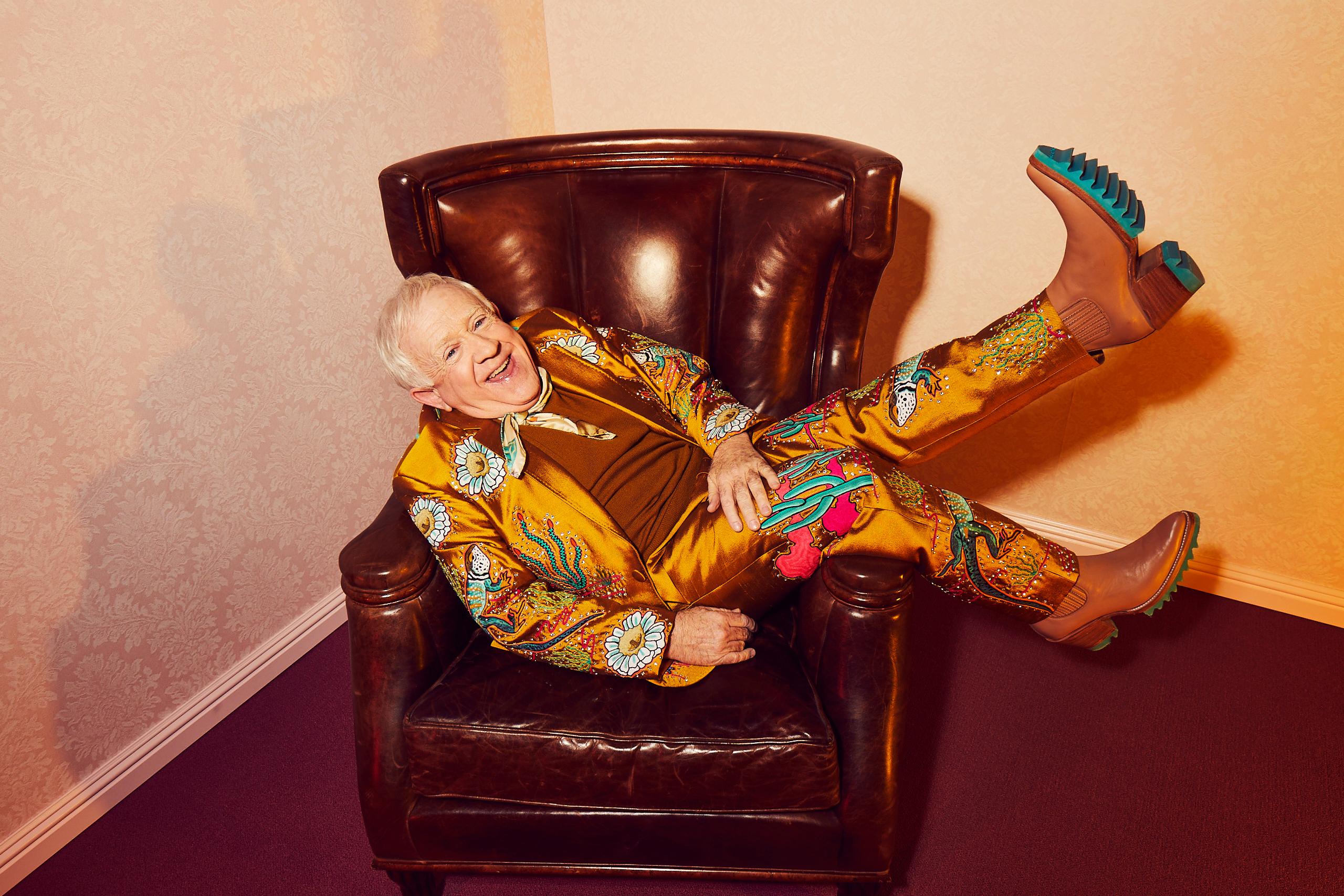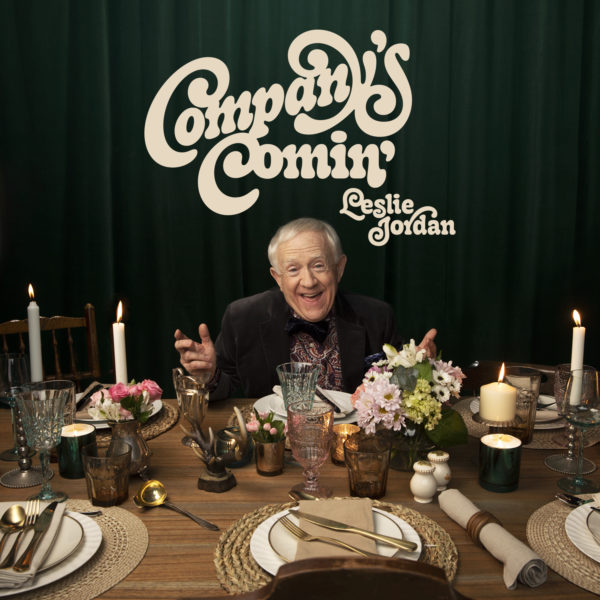 You've probably heard of 2020's renaissance man by now. He has an Emmy for "Will & Grace," more Instagram followers than Norway has people and at 65 he's about to release his debut album, "Company's Comin'" on April 2.
Leslie Jordan became the Johnny Carson of Instagram over the last year, rapidly gaining millions of followers in mere weeks for his quarantine video diaries. In the early days of lockdown, he had the catchphrase that launched a million clicks ("well sh*t, what y'all doin?").
His quippy stories, laugh-out-loud one-liners and endearing southern drawl captured the internet's heart.
Jordan's videos have covered all manner of topics including baton-twirling in his front yard, his celebrity crush on Dylan McDermott, and his Fonda-esque workout videos.
His unique new fame began a domino effect of projects, and it seems that almost weekly Jordan has announced a new collaboration. He even had Ryan Murphy promise him a new show, with Dylan McDermott playing his former masseuse. Ask and you shall receive.
He's done so much you could write a book about it. Cue Jordan's next book, "How Y'all Doing? Misadventures and Mischief from a Life Well Lived," to be released late April.
"How Y'all Doing?" is an essay collection infused with saucy humor and entertaining stories, including an unexpected phone call from Hollywood legend Debbie Reynolds.
The book is next up in Jordan's ever-growing series of pandemic projects. We haven't even talked about his featured role in Oscar-contender "The United States vs. Billie Holiday."
Jordan's become the expert of turning Instagram dreams into career realties. Chronicling the path of his upcoming album "Company's Comin'" reveals the work ethic and discipline behind the beguiling smile and effortless charm. It was on Jordan's Instagram that he began a weekly music series with his friend, hit Nashville songwriter, Travis Howard.
"My dear friend Travis Howard and I would get together on Sundays to sing these old hymns just because we loved them," Jordan said. "The songs held something brilliant about the human condition and were a deep comfort to anyone who heard them, religious or not. He started posting our performances online, and the response was just incredible."
The duo turned the series into a one-hour country music radio show, Hunker Down Radio with Leslie Jordan on Apple Music. Audiences can tune in every Sunday at 1 p.m. CT/2 p.m. ET.
So what do you do when you've got millions of fans asking for more? Make an album.
"Company's Comin'" is promised to bless listeners with both traditional hymns and original tunes, with a slew of special guests including country music heavy weights Tanya Tucker, TJ Osborne from Brothers Osborne, Travis Howard, Katie Pruitt and more. In February, Jordan premiered the lead single "Angel Band" with Grammy-winner Brandi Carlile. Think of it as "Sweet Home Alabama's" gay cousin, complete with a feisty mandolin and playful ad-libs from Jordan. Like the rest of Jordan's portfolio, it's guaranteed to put a smile on your face.
But life hasn't always been easy for gay icon Leslie Jordan. Raised Baptist in 1960s Tennessee, Jordan explains.
"It's liberating now to come back to these hymns, completely at peace with myself, and sing without any hint of the guilt or shame I felt in my youth."
Born in Chattanooga, Tenn., Jordan said, "Singing these songs, it felt like I was recapturing the joy of what this music meant to me as a kid, but without all the baggage."
A 4′ 11″ gay man might not sound like the new poster-boy for Southern Gospel, but Jordan's winsome joy transcends all.
Music loses a beloved queer icon as Ari Gold passes from cancer at 47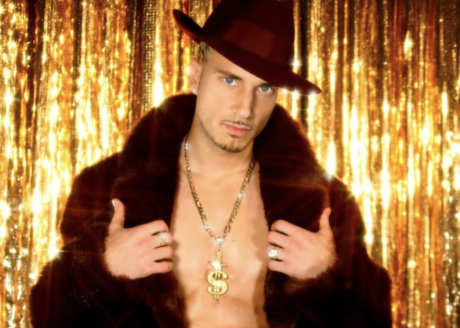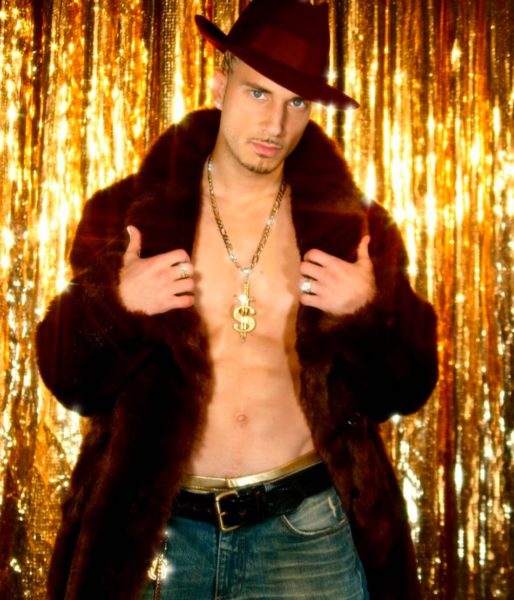 NEW YORK – Ari Gold, the groundbreaking gay singer/songwriter and DJ who became a fixture of the New York dance music scene in the 2000s, came to the end of a long battle with cancer on Sunday when he passed away of leukemia. He was 47.

News of his death broke publicly when Ru Paul Charles, a longtime friend who Gold described as "the closest thing I've known to a mentor," posted a tribute to the music artist on his Twitter account, saying "Until we meet again, dear friend. @SirAriGold Love always, Ru."
Born to Orthodox Jewish parents in the Bronx, Gold's musical gifts were discovered early when he sang at his brother Steven's bar mitzvah at the age of 5. The performance opened the door for a professional career as a child singer and actor, in which he contributed vocals for children's records, television shows such as "The Life and Adventures of Santa Claus" and "Jem," and over 400 commercial jingles. He also sang back-up vocals for Diana Ross.
It was after his graduation from NYU that his adult career began in earnest. He became popular performing his original music – which included explicitly gay love songs – in New York clubs like Joe's Pub, Barracuda, Avalon, CBGB's and many others, eventually drawing from this material to record a self-titled debut album in 2001. It won him an award for Outstanding Debut Recording at the 2002 Outmusic Awards and brought him to the attention of songwriter Desmond Child, resulting in a collaboration that yielded the single "I'm All About You," which reached the top 10 on the UK charts for dance music and the top 20 for pop.
Gold went on to release a total of seven albums of original compositions and remixes, including 2004's "Space Under the Sun" (which featured "Wave of You," the video for which was the first by an out LGBTQ+ artist to world-premiere on Logo) and 2007's "Transport Systems," which gave him his first debut on the Billboard top 10. The latter recording included the song "Where the Music Takes You," which won him the Grand Prize at the 13th Annual USA Songwriting Competition.
Through all his output, he was known for unabashedly embracing a proud queer sensibility and a message of sex positivity – a combination that has led many to call label him an LGBTQ "trailblazer," and perhaps reached its pinnacle with his infectious (and controversial) 2015 single, "Sex Like a Pornstar," which was released with an age-restricted video.
In his later career, Gold released some of his albums under the names Sir Ari Gold and GoldNation.
His musical talents led to many collaborations, both as a performer and as a songwriter, with stars including Boy George, Kevin Aviance, Sasha Allen, Adam Joseph, and Dave Koz. He became a staple performing at Pride Festivals, and his music was featured in several films. He also modeled for magazines like W and VIBE; he was chosen as one of "The 9 Hottest Men in NYC" by H/X magazine and one of the hottest men in the world by DNA magazine.
In 2007, he took on a supporting role in Ru Paul's film "Starrbooty," playing the character of Tyrone Cohen.
Gold's battle with cancer began in 2013 when he was diagnosed with myelodsplastic syndrome (MDS), a blood cancer which can be cured with a bone marrow transplant. During treatment, he started a podcast called "A Kiki From the Cancer Ward" in order to continue being creative. He recorded seven episodes, with guests including Charles and Aviance, Drag Race finalist Peppermint, and trans actress and icon Laverne Cox.
After receiving a transplant, Gold was declared "cancer free" in 2019, but in the days before his death it was revealed in an Instagram post by his elder brother Elon that he was once again battling leukemia at MSK Sloan in New York.
After news of his death broke, social media flooded with tributes and remembrances from many of Gold's famous friends.
Cox tweeted: "I'm so utterly devastated that you've moved on today. But I know you'll be watching over me as you always have. I'm so grateful to have known you. I'm better because you have been a part of my life. My brother! I love you so much! Rest in Power!!"
Actor, director and musician John Cameron Mitchell, perhaps best known as the creator of "Hedwig and the Angry Inch," posted on Instagram: "What a light and a pioneer in pop. He was out long before it was fashionable and took so many artistic risks. Loved him. What a sweetheart. Wishing his friends and family peace of heart and mind. Rest In Peace dear Ari." Gold's music was prominently featured in Mitchell's film "Shortbus."
Also on Instagram, Tony and Emmy winner Billy Porter paid tribute to Gold, with whom he had a long and enduring friendship, with a moving post: "Wow, I can't believe I'm typing these words…. R.I.P. Ari Gold, you were truly a trailblazer in so many ways. You lived freely, unapologetically and proudly. I promise to continue pushing forward in your memory. I'll make sure the world continues to see and respect our community as you always knew they should."
On Facebook, Legendary Deee-Lite manager and music producer Bill Coleman wrote: "I'll always remember Ari as a talented, unapologetic, committed, forthright, fierce, supportive, stylish, Wonder Woman-lovin', body positive, proud and sexy life force to be reckoned with. He was on a mission. Our paths crossed many times over the decades – both business and personal. I appreciated Ari's strident voice and his willingness to speak up for others. He was one of ours. Rest in power, love. You left the world changed."
Los Angeles Blade publisher Troy Masters recalls: "In the early 90s I interviewed Ari for Gay City News and he and I had a long conversation about him as a high school bon vivant which led me to give him a nickname which he loved and embraced for many years, 'Madonna of the yeshiva.'
"It was so much fun in his apartment sitting on his bed for some reason and my mind kept wandering," said Masters. "He was the last person I said farewell to in 2015 when I left NYC and moved to LA. He spotted me on 9th Avenue, shouting my name and I somehow heard him. I crossed the street and we had an emotional embrace. I'm so glad he was in my life."
In tribute to her cousin, Meryl Sherwood shared a few favorite videos with the Blade. You can watch those below, as well as videos for some of Gold's most beloved songs.