American couple stranded in British Virgin Islands by Hurricane Irma
the tourists have since been rescued from the island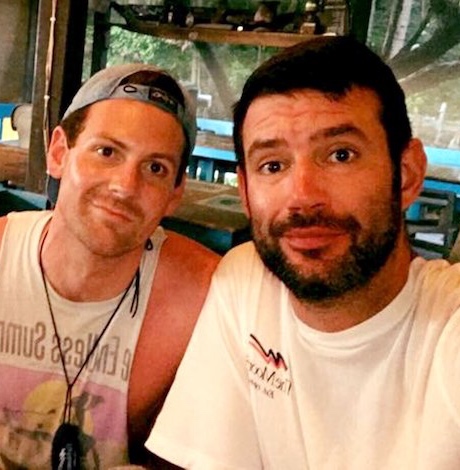 Two American tourists were enjoying a two-week trip in the British Virgin Islands when they were left stranded after Hurricane Irma.
Atlanta residents Kerman Haynes, 40, and Andrew Burruss, 32, were visiting the island of Tortola when it was hit by the hurricane. The aftermath left the couple with almost no food and down to their last gallon of water.
"There is almost no aid on the ground here and we are almost out of food and water. The devastation is unimaginable as it was more like a thirty-three hour tornado than a hurricane," Burruss texted People.
Haynes and Burruss took to Facebook to document their struggle and to plead for assistance.
"There is almost no aid on the ground here and we are almost out of food (uncooked ramen, cookies, peanut butter) and water as are most of the people here. The devastation is unimaginable as it was more like a 33 hour tornado vs a hurricane. We hiked 11 miles to the Capitol of Tortola this morning, which is Road Town, to get cell service, which means we had to leave our little room behind. As of right now, we have no place to stay tonight and people here are desperate," Burruss writes in one post.
Haynes' sister Karen, who hails from Richmond, Virginia, explained to People that the couple had to leave their hotel for safety reasons.
"They had to move because it wasn't safe where they were staying," Karen says. "There was looting and locals were getting violent because of a shortage of supplies. Andrew and Kerman only have one gallon of water left between them."
Haynes blamed the British government for its treatment of tourists and locals.
"The Queen, and all of her 'subjects', should be ashamed and outraged. There are many foreigners and locals that need aid and evacuation. Many foreigners have been willing to provide their own assistance at their cost, only to be denied – shame on you Queen Elizabeth, et al, for not allowing these people, whom you depend upon for tourism dollars, illegal shell corporations, and tax evasion to sustain this economy," Haynes writes.
While their friends and family tried to find a way to bring the couple home, their efforts were unsuccessful.
According to a Facebook post, Haynes was able to find a helicopter pilot to agree to take the pair to San Juan, Puerto Rico. On Monday, the couple was evacuated via helicopter from Tortola.
Louisiana lawmakers send anti-LGBTQ bills to Governor Edwards
"I guess I've always believed in my heart of hearts that a decision should be made by a patient and a physician"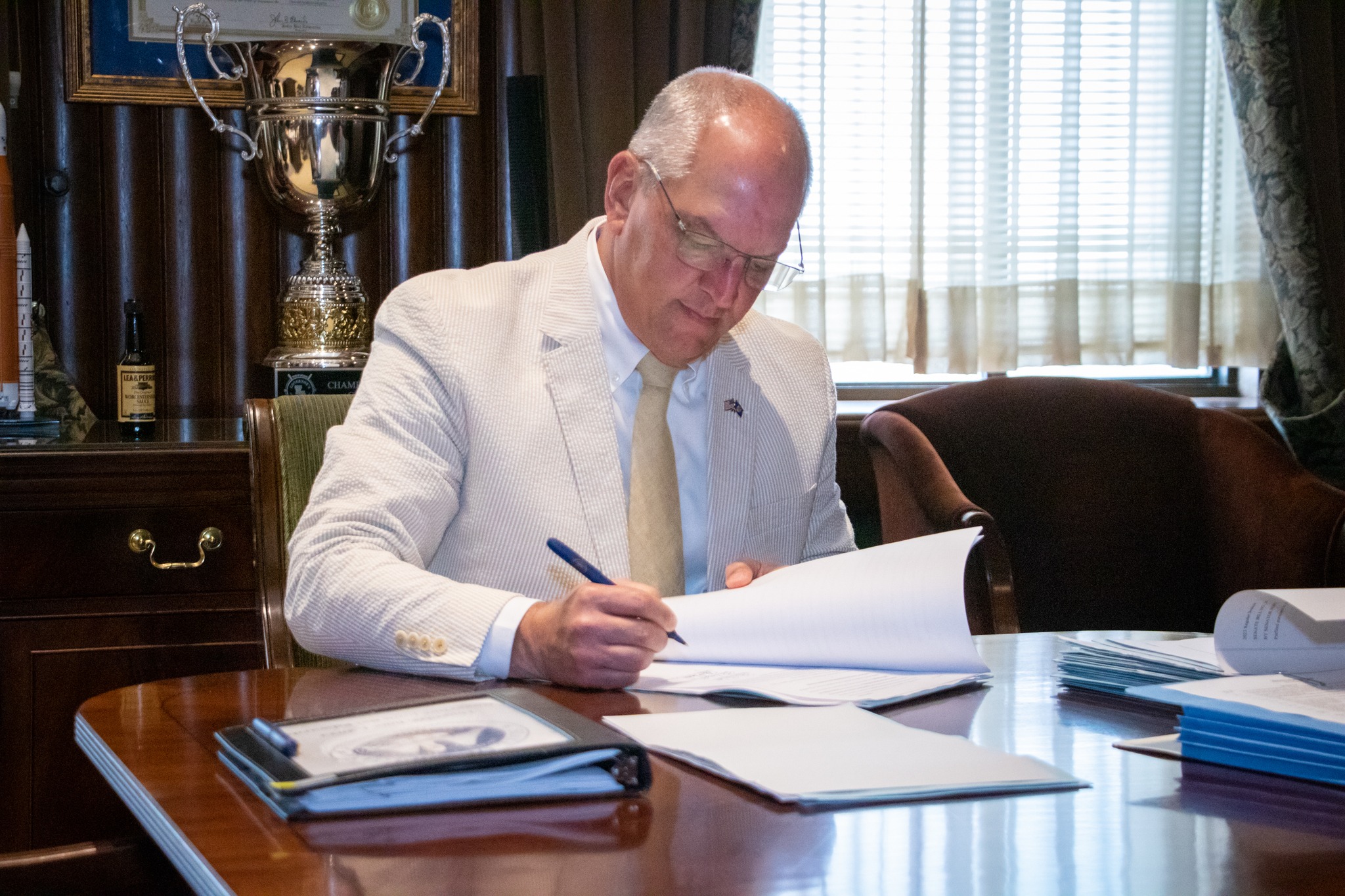 BATON ROUGE – The Louisiana state Senate on Monday, following a national conservative movement targeting LGBTQ+ youth, approved three measures that target LGBTQ+ rights. The bills now head to the state's Democratic Governor John Bel Edwards, one of which has spurred calls for the governor to veto from leading civil rights advocacy groups including the ACLU.
House Bill 648, a ban on trans youth gender-affirming health care, passed on a 29-10 vote that along party lines. HB 648 is the only bill of the three to receive a veto-proof majority vote in both House and Senate should the governor veto it, which sources say is highly likely.
"This extreme government overreach harms everyone in our state, especially transgender Louisianans, and we all deserve better," ACLU spokesperson Kari Elgin said in a statement.
The local newspaper, The Advocate reported, the Senate voted Monday for HB 466, the ban on talk of gender and sex in school classrooms, on a 29-9 vote, a two-thirds majority; and for HB Bill 81, the pronoun bill, on a 31-8 vote, also a two-thirds majority. However, the House passed each of those bills earlier in session without two-thirds majority votes.
Human Rights Campaign State Legislative Director and Senior Counsel Cathryn Oakley released the following statement:
"From doctors' offices to classrooms, Louisiana's extremist legislators show no shame in assaulting the freedoms of those different from them. Blocking teachers from providing the safe and inclusive spaces that LGBTQ+ youth so desperately need is an unconscionable act. There is absolutely nothing inappropriate about being LGBTQ+ or in acknowledging LGBTQ+ issues and people. Furthermore, denying transgender and non-binary youth access to best-practice, life-saving medical care puts their lives in very real danger.
These bills are a desperate and cruel effort by radical politicians in Louisiana to marginalize and erase the LGBTQ+ community, particularly transgender youth. The Human Rights Campaign strongly condemns these discriminatory bills and calls on Gov. Bel Edwards to veto them."
There was opposition to the trans youth healthcare ban from Senator Republican Committee Chairman Fred Mills, of Parks, joined who had joined with the Democrats in opposition. The bill killed by the Senate Health and Welfare Committee, which Mills is chair of on May 24, which was thought to have effectively killed the bill for this legislative session.
According to the Advocate after weeks of political maneuvering that saw it revived by the full Senate as political pressure mounted from conservative interest groups and then approved last week by a second Senate panel, sending it back to the full chamber.
Last month Mills, who expressed his trust in science and health care providers before joining Democrats in opposition.
"I guess I've always believed in my heart of hearts that a decision should be made by a patient and a physician," Mills said.
Speaking to the Advocate Monday, Mills said his vote was driven by his belief that decisions about medical care should remain between doctors and patients. He said Monday that blowback to his vote, which included threats from local and national conservatives, came as a surprise because he was unaware of the "cultural war" the issue was enmeshed in.
"This is probably one of the biggest blessings of my life, this controversy," he said. "I've been attacked nationwide by people with hate. But I do not hate these people. I know God blesses them."
Related: