Gay is Good!  So was 'Hef' 
1950s activist took advantages of the doors Hefner opened, leading to advances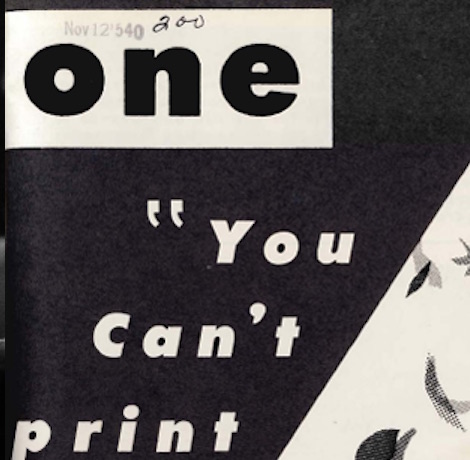 What can the passing of Hugh Hefner possibly mean to LGBT Americans? "Hef's" world at the Playboy mansion in Los Angeles was a dazzling Sixties mash of hetero sex and consumerism, in another universe from the world of supposed gay "deviance" and "perverts" targeted by American culture, psychiatry and politics of the era.  Playboy's debut issue featuring Marilyn Monroe was in 1953, the year President Eisenhower signed an Executive Order that defined gays and lesbians as "sexual perverts," banned from federal employment and civil equality for decades to come.
Two developments helped set in motion our liberation from this dark world:  access to the U.S. mail and Hugh Hefner's "Playboy Philosophy."
First, it was imperative LGBT publications gain complete access to the mail.  Otherwise, our speech and ideas would be declared "obscene" and confined to mimeograph bar-handouts and bulletin boards or to social organizations like LA's "Gay Girls Riding Club;" or the early Mattachine Society where the use of pseudonyms was the norm.  For the exercise of our First Amendment right to educate and persuade, publications had to defeat the U.S. Post Office—goaded on by FBI Director J. Edgar Hoover –which declared in 1954 that "ONE, The Homosexual Magazine" was obscene and unmailable, even though ONE carried no nude photography or drawings.
Thanks to the tenacity of ONE Inc and its superb pro bono Los Angeles attorney Eric Julber, the Supreme Court decided One Magazine's obscenity case in ONE's favor, allowing it to thrive as the leading gay magazine of ideas.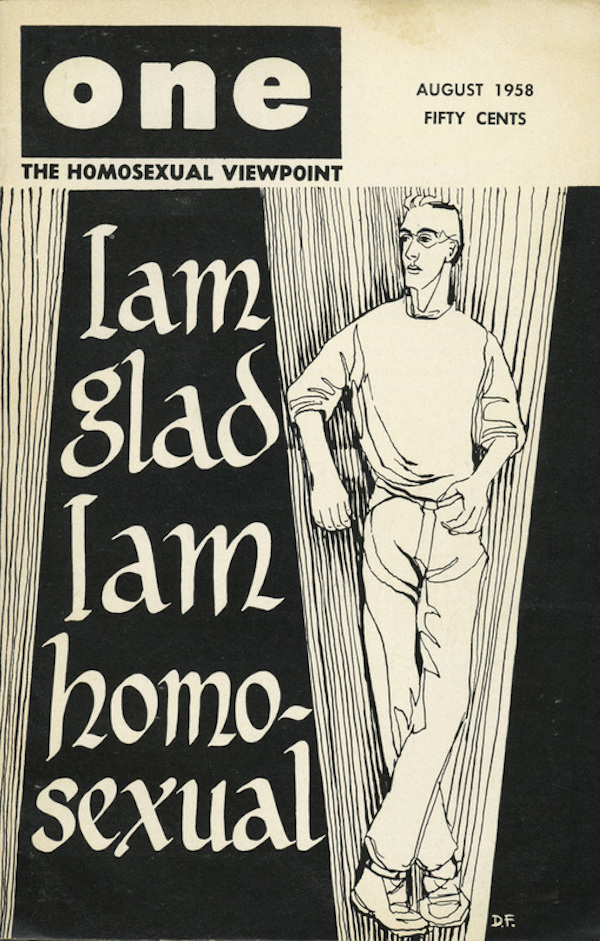 ONE launched in the same year as Playboy and fought the U.S. Post Office to the mat, with superb legal work backed by bold cover stories about its case.  Could any of this have been lost on Hugh Hefner?  I doubt it.  It is not a long walk to Playboy from ONE, if you are a capitalist publisher, as he was, of gorgeous nude photography reliant on the Postal Service in the 1950s.
But more than ravishing photography, Hefner had a ravishing idea:  the "Playboy Philosophy." He made Playboy about something larger than centerfolds.
"The Playboy Philosophy" challenged American Puritanism. It began with his "conviction of the importance of the individual in our increasingly standardized society, the privilege of all to think differently from one another and to promote new ideas and the right to hoot irreverently at the herders of sacred cows and keepers of stultifying tradition and taboo."
Hefner's "right to hoot irreverently" grew into a classically liberal, pro-science, anti-puritanical worldview that helped another pioneer lay the popular foundation for the LGBT civil rights movement, itself.
Gay civil rights pioneer Dr. Franklin E. Kameny understood Playboy and launched one of his trademark barrages of powerfully argued letters to The Playboy Forum. The Forum became "what may have been the country's most influential forum for the public discussion about homosexuality during this period," according to historian Mark Stein in his book, "Sexual Injustice."
And Frank Kameny took full advantage of it.
In the March 1969 issue, just months before the Stonewall riots, the Forum focused on whether a "cure" for homosexuality to "recondition sex deviants" was possible in therapy or a nightmare for patients.  Psychiatrists and psychologists like Dr. Gerald Davison, today a professor at the University of Southern California, and Dr. David Barlow, a past President of Clinical Psychology for the American Psychological Association (APA,) discussed this in a series of letters with homosexual groups and advocates like Kameny.
Barlow and Davison had been working at the time on a variety of behavioral aversive conditioning therapies to change sexual orientation. (Both have long since recanted and apologized to the LGBT community.)  The Forum questioned them "about the alleged cruelty of chemical and electrical aversion-therapy techniques." Barlow responded: "[Our therapy] seems an improvement over previous chemical and electrical techniques that, like early crude surgery, were sometimes painful."
Outraged, Kameny wrote, "There is no valid scientific evidence to show that homosexuality is a sickness, illness, neurosis or pathology of any kind."
Kameny concluded with his populist slogan for a new movement.  "Barlow and his professional colleagues would be of greater service to the harassed homosexual minority if they ceased to reinforce the negative value judgments of society and instead adopted a positive approach in which therapy for homosexuals would consist of instilling in him a sense of confident, self-acceptance so he could say with pride, "Gay is Good."
This is not to say that Playboy took Kameny's side. The Forum Editor ended the exchange with a final note that homosexuality is "a compulsion based on phobic reactions to heterosexual stimuli!"
True to the "Playboy Philosophy," the magazine and "Hef" had given Kameny his introduction to a national audience for "Gay is Good."
Two months after publication, an Assistant Editor of the Forum circled back to Kameny with an offer to share with him "Xerox copies of replies to your letter." Kameny accepted that offer and one can read those anguished responses today at the Library of Congress in Washington, D.C.
Kameny prevailed. Then came Stonewall.
—  Charles Francis is President of The Mattachine Society of Washington, D.C., a history society that conducts original archival research, in partnership with pro bono legal counsel McDermott Will & Emery, into the forgotten or erased LGBT political past.
U.S. Catholic bishops must recuse themselves from politics
An archbishop complains Speaker Pelosi is a source of "scandal" harming the Church. So, let's talk about scandal & who's really causing it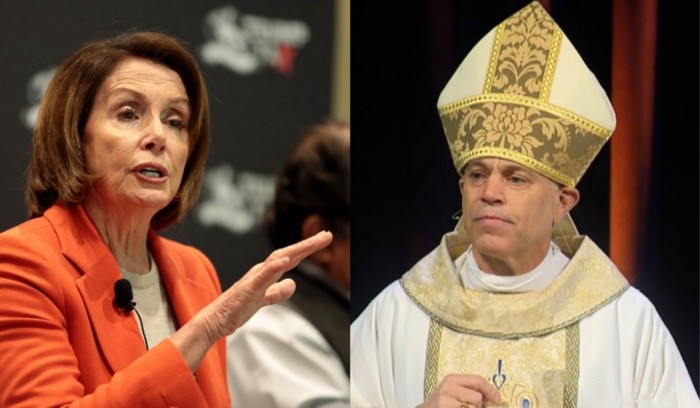 By James Finn | DETROIT – A powerful U.S. Catholic bishop is at it again, forcing himself into politics trying to make an elected leader knuckle under to Church "discipline." Enough! It's bad enough this guy is a notorious anti-LGBTQ bigot reviled by many San Francisco Catholics.
It's bad enough he's defying Pope Francis's directive not to use Church sacraments as weapons. But when he tries to force House Speaker Nancy Pelosi to change how she represents her constituents, he's gone more than just a bridge too far.
The archbishop complains Pelosi is a source of "scandal" harming the Church. So, let's talk about scandal and who's really causing it. But first, a rundown on the facts:
The Archbishop of San Francisco bars House Speaker Nancy Pelosi from communion because she opposes criminalizing abortion
Salvatore Joseph Cordileone, the Catholic Archbishop of San Francisco, tweeted yesterday that U.S. House Speaker Pelosi "is not to be admitted to Holy Communion" because of her opposition to criminalizing abortion in the United States. In details reported by the New York Times, the archbishop ordered Pelosi in a letter not to present herself for communion and ordered archdiocese priests to deny her the sacrament should she request it.
After numerous attempts to speak with Speaker Pelosi to help her understand the grave evil she is perpetrating, the scandal she is causing, an the danger to her own soul she is risking, I have determined that she is not to be admitted to Holy Communion. https://t.co/l7M85CyG86

— Archbishop Salvatore J. Cordileone (@ArchCordileone) May 20, 2022
Speaker Pelosi calls herself a "devout Catholic" and "regular communicant," telling C-Span that if she were ever denied communion, "that would be a severe blow to me." She acknowledges conservative forces in the Church would like throw her out over her insistence that the U.S. government must not mandate reproductive decisions for women, but she insists she's not going anywhere.
Cordileone wants to talk about scandal, so let's talk about scandal
"Scandal" has a special meaning in Catholicism. It's a "sin," a statement or act that "leads people to move away from Jesus Christ and the salvation he offers us." Scandal in its most straightforward Catholic sense might consist of a Catholic leader claiming Church teachings are wrong. In a more nuanced sense, scandal could be a truthful statement that lead people away from the Church.
If anyone is guilty of the sin of scandal here, the archbishop is. Nancy Pelosi IS a faithful Catholic. She hasn't had an abortion. She doesn't encourage women to have abortions. But as the elected representative of U.S. citizens from all over the San Francisco area, she says criminalizing abortion must be off the table. She has to represent all her constituents, not just the Catholic ones. She refuses to impose her religion on people who practice other religions or no religion.
Know what else Pelosi doesn't support criminalizing?
Contraception
Oral sex
Masturbation
Divorce
Same-sex marriage
Cordileone teaches that all of those are grave moral evils, and he's tried to enforce them for San Francisco Catholics and non-Catholics alike.
Seriously.
In 2015, he forced staff at Bay Areas Catholic schools and charitable agencies to sign employment contracts agreeing to refrain from all the above (plus much more) and publicly affirm they are "grave moral evils," or face dismissal.
Even if they aren't Catholic.
Hundreds of prominent Bay Area Catholic leaders responded, sending a letter (read the full text here) begging Pope Francis to replace Cordileone with someone who would not cause scandal to the Church. Francis did not respond. Cordileone then mounted a massive witch hunt against LGBTQ Catholic employes — from teachers, to counselors, to social workers, to clerical staff. He disingenuously claimed custodial workers are "religious ministers" exempt from protection from California's employment equality laws.
Many Catholic lay people resigned from Catholic agencies. Some said they would leave the Church for greener religious pastures where they were free to exercise their personal moral consciences. Many have questioned why Cordileone focuses so hard on rooting out gay/trans staff or staff who support gay/trans equality. He hasn't mounted a witch hunt, after all, against Catholic staff who limit family size. He's not grilled couples about their private bedroom practices. Divorced staff haven't been fired. It's curious, say San Francisco Catholics, that only LGBTQ people seem to be in Cordileone's crosshairs.
Speaking of scandal, the archbishop continues scandalizing Bay Area Catholics by refusing to release a list of hundreds of archdiocese priests credibly accused of child sexual abuse, something the vast majority of U.S. bishops have already done. He's even defying California law to keep the list from Catholic parents who insist they have a right to know.
Scandal? Well, pews are emptying out fast and the drop is sharper every year. Donations are down precipitously. I'd call that the result of scandal, wouldn't you?
Catholic scandal aside, Cordileone threatens U.S. democracy and pluralism
Whether Nancy Pelosi remains a member in good standing of the Catholic Church is an important question for many Catholics, but a larger issue presents itself. Can U.S. Catholics meaningfully serve as government leaders if Church patriarchs try to dictate positions on issues that impact the nation as a whole?
This tweeted comment to Cordileone sums things up very well: "Speaker Pelosi follows her religion. You are punishing her because she does not believe in forcing her religion on others. As a public servant she took an oath to the Constitution, not the Church. You are not our government, but you are the reason people will leave your Church."
If the archbishop wishes to teach women that abortion is a grave moral evil, then he should do that. He should write books, he should speak in public, he should persuade and convince. He should encourage or even require other priests in his archdiocese to do the same. He should focus on being a faith leader.
But when he steps into politics, when he tries to twist a politician's arm with religious discipline, he crosses a red line. The United States does not and must not tolerate religious leaders forcing their beliefs on people who don't share them. The Roman Catholic Church has a terrible track record of doing exactly that, and the American people must not stand for it.
Trying to stop a suicide hotline? Here's why religious leaders need to stay in their lane.
A year ago, the National Catholic Reporter revealed that "The U.S. Conference of Catholic Bishops has hit a stomach-churning new low," in lobbying to stop Congress's bipartisan national suicide hotline. The bishops (a majority of all U.S. Catholic bishops) worked behind the scenes to torpedo the law because they opposed the hotline providing services specifically to LGBTQ people.
The bishops were apparently blinded by dogma, rejecting love and compassion in favor of a convoluted theology of refusing to label LGBTQ people as LGBTQ people.
I have no idea why the bishops believed the national suicide hotline was any of their business. It doesn't impact the Church, and they have no possible interest in how it operates. But they made it their business like Cordileone is making civil abortion law his business.
Can you join me in asking him to back off?
Can you raise your voice demanding that he stay in his lane? That he stop trying to force Catholic beliefs and practices on people who don't share them? That he stop trying to dictate to democratically elected leaders?
Better yet, can you join me asking Pope Francis, once again, to replace Archbishop Salvatore Joseph Cordileone? Faithful Catholics have been asking for years, and the time has come.
Here's how to communicate your message to the pope:
Email the Office of the Apostolic Nuncio to the United States, Archbishop Christophe Pierre at [email protected] or phone his office at 202–333–7121.
************************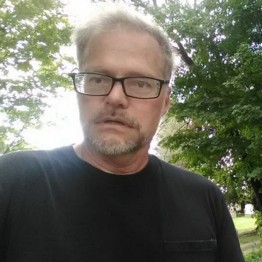 James Finn is a columnist for the LA Blade, a former Air Force intelligence analyst, an alumnus of Queer Nation and Act Up NY, and an "agented" but unpublished novelist. Send questions, comments, and story ideas to [email protected]
********************
The preceding article was previously published by Prism & Pen– Amplifying LGBTQ voices through the art of storytelling and is republished by permission.
Gay, Trans, Black, Woman: Voluntary segregation heats up across U.S.
Christian nationalism has already made racism and xenophobia respectable again. White Christian nationalism promises more division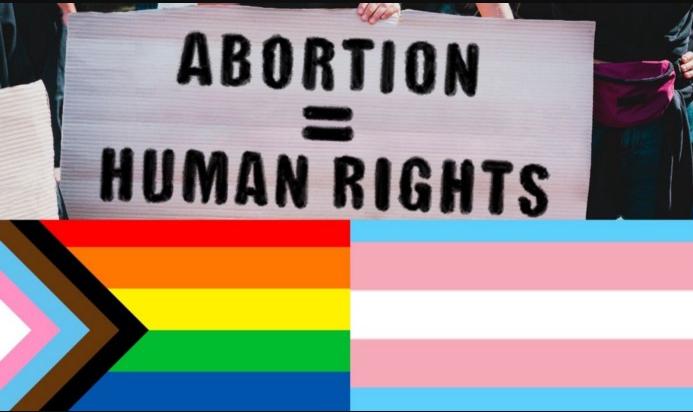 By James Finn | DETROIT – Know what delights me about trans and gay young people these days? They no longer presume they must uproot themselves from family and community to thrive and find love. They can be happy where they are…..
I wrote the above paragraph six years ago. I broke into online writing with a viral essay on another platform titled, "Have You Seen My Yellow Brick Road?" I described my journey from closeted teenager to happy middle-aged gay man, remembering fleeing my suburban Iowa home in search of "Oz," a metaphor for love and acceptance, only to find that while I wasn't looking, Oz had come to me.
"Please," I wrote in conclusion, "if anyone finds a pair of ruby slippers, burn them!
Wow, have things changed since I wrote that
Somebody asked me a question on an LGBTQ Facebook group yesterday: "Where do you see the struggle for queer equality going in the next decade?" I hated what my answer had to be, because it means the borders of Oz are retreating.
"We're going to have to focus" I wrote, "on building strong communities in cities and states where Democrats are in charge, and we're going to have to reach out to our queer siblings in red states. We're going to have to make space for them to join us, and we're going to have to work to get life-saving/sustaining services to queer people, especially kids, stuck where they are."
What I meant is, we're going to end up segregated again.
Maybe that won't mean a return to the densely populated gayborhoods we used to rely on — that had been emptying out as we perceived less need for them — but we're already witnessing the beginnings of what could turn into a great migration. In my own circles of queer friends, people are already leaving southern/heartland/red states… or they're talking about it seriously. Prism & Pen writer Logan Silkwood is selling his house and moving 1,719 miles in search of his and his wife's personal Oz.
A queer exodus from red states has already started
Not a day goes by that I don't see social media posts from queer people in Florida, Texas, Tennessee, Oklahoma, or Idaho searching for jobs or housing in blue states, or announcing they're moving. And why not? According to Brody Levesque in the LA Blade yesterday, "child abuse" investigations of parents of trans kids in Texas are back on again after a court had struck them down. What parent is going to live with that fear? The U.S. Air Force is even cooperating by allowing families with trans children to transfer early out of Texas with no strikes against their service records.
Where I live in rural Michigan, trucks roar up and down highways every day with Confederate battle flags snapping in the wind.
LGBTQ people are leaving Florida even though Miami has a reputation as LGBTQ friendly. South Beach is actually on of our gayborhoods. Gay couples are speaking up about leaving or trying to leave because of a hostile state government with its Don't Say Gay law, and with the probability things are going to get worse.
Yesterday, for example, The Washington Post featured a story about Nicolette Solomon, a young lesbian who just quit her job with the Miami-Dade County Public Schools. She says her marriage to her wife led to so much workplace suspicion and hostility that "it no longer felt possible to be lesbian and a teacher in Florida."
And that's in liberal Miami!
Will she move to a different state to seek the happiness and fulfillment she used to find in teaching? She doesn't know yet.
Solomon is one of several queer teachers who have already resigned in Florida, citing the recently passed Don't Say Gay law. Several of them are actively seeking jobs in blue states.
LGBTQ people are thinking twice about purple states too
Yesterday, The Advocate featured a story about an elite private school in "purple" Maryland that denied admission to 11-year-old Brayden Stratton. Megan Stratton and Jennifer Dane applied to the non-denominational Christian school because their son has friends there and because the school has an excellent academic reputation. They wanted him to have a head start in life, but the school turned him down because his moms are engaged to be married.
Would you stay in a community that rejected you? I think that's an important question, because this family is the tip of a growing iceberg. Ever since same-sex marriage became legal, certain institutions, usually conservative Christian ones, have used it to reject LGBTQ people, and the problem is getting worse. I don't know what Megan and Jennifer are planning, but I imagine they've at least thought about what it would be like to live where they aren't strangers in a strange land — where their high-achieving kid would be welcome or even recruited to an elite school his friends attend.
Abortion will soon separate us too. It's already begun.
Supreme Court watcher and legal analyst Mark Joseph Stern wrote an important article in Slate yesterday, detailing how the the fight for women's reproductive freedom is moving to the state level. He says legislatures in blue states, after years of relative inaction, have snapped into focus passing laws to make abortion easier to access and pay for:
This is the irony of our current moment: The most immediate impact of the Supreme Court's imminent assault on abortion rights has been … an expansion of abortion rights.
But he warns that comes at the cost of a greater national divide. Authorities in red states are already (as in Oklahoma) gearing up to outlaw abortion from as early as "the moment of conception" and seeking to impose punitive legal consequences on women who leave the state for an abortion.
Faced with that, will some women in Oklahoma and similar states decide to move? Certainly not every woman will have that economic freedom, just like not all LGBTQ people can afford to leave red states, but some undoubtedly will. I think the only real question is: How significant will the exodus be?
Christian nationalism has already made racism and xenophobia respectable again
The same White Christian nationalism driving anti-LGBTQ persecution and the war on women's reproductive freedom drives racism. "Replacement Theory" nonsense, regularly featured on Fox News and extremist corners of the Internet like 4chan, used to be fringe. But as Fabiola Cineas explored in Vox on Wednesday, "replacement theory" has gone mainstream in the Republican Party. White Christian nationalists are panicking over a dearth of "white babies," and unapologetic racism is back in fashion.
Where I live in rural Michigan, trucks roar up and down highways every day with Confederate battle flags snapping in the wind. We share a border with Canada. I can only get grits from Amazon. Nobody thinks those flags stand for Southern heritage.
We all know they mean racism. We know they mean Christian nationalist militias, Proud Boys and insurrection, increasing national division. Most of my neighbors excuse or defend that.
I haven't seen a person of color in weeks. Black people don't live up here in western Michigan villages. I'd have to drive more than an hour to Grand Rapids to find Black families and Black-owned businesses, and even then, only in certain neighborhoods.
That's not unusual.
In New York last week, "Replacement Theory" led to mass murder — a young white man motivated by racist hatred entered a supermarket full of Black people and shot as many to death as he could.
That's the kind of division I'm talking about.
The United States may have ended legally enforced segregation, but voluntary segregation never went away. That New York shooter? He left his predominantly white community to kill Black people in a majority Black neighborhood.
Voluntary segregation doesn't mean freely chosen
When Black people, queer people, immigrants, and women end up divided from important parts of the nation, living apart from conservatives, Christian nationalists, or racists, it's not because we want to or choose collectively to do so.
Individual human beings like Nicolette Solomon, Megan Stratton, and Logan Silkwood make rational, practical decisions. They don't have the luxury to base life choices on strategy or activism. They have to do the best they can for themselves and their families.
Division and segregation stem from failure to protect human rights
If Congress had ever managed to pass the LGBTQ Equality Act, the Don't Say Gay laws burning through red states would be unenforceable. Texas wouldn't be permitted to hound parents of trans kids as "child abusers." If the Supreme Court weren't about to strike down Roe and thereby deny basic human rights to women, women wouldn't be making hard choices about where to live. If the Supreme Court hadn't eviscerated voter protection for Black people, political power would be more evenly distributed.
The Right in the United States is now largely the Christian Nationalist Right, up to the very highest levels of Republican leadership, even though they don't and can't have a majority of the American people on their side.
What that means in the short term is conflict, physical separation, and increasing political division.
It means all of us are going to need to figure out where our personal Oz is, and which road leads to it.
The United States of America are less united than they've been in a long time, and a lack of commitment to liberty and human rights explains a lot. Where do we go from here?
Can the Democratic Party take decisive control of Congress in November? Can the radically conservative Supreme Court be reformed and brought back into step with the majority of Americans? Can liberty and human rights enter the public stage as important values?
Yes, if we all work hard to make it happen! Yes, if we surge to the polls in November!
I'll be working for that, you can bet your ruby slippers. But in the meantime, I'm keeping my eyes on Oz. What about you? Where is your Oz?
************************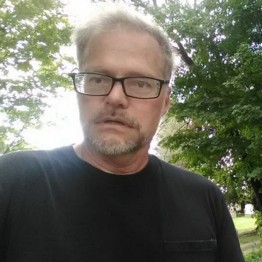 James Finn is a columnist for the LA Blade, a former Air Force intelligence analyst, an alumnus of Queer Nation and Act Up NY, and an "agented" but unpublished novelist. Send questions, comments, and story ideas to [email protected]
********************
The preceding article was previously published by Prism & Pen– Amplifying LGBTQ voices through the art of storytelling and is republished by permission.
Trump Judge: Christian public school teacher can out Trans kids
What do you do when you're a trans teen & your teacher is the bully? Judge gives a religious-liberty nod to out students to parents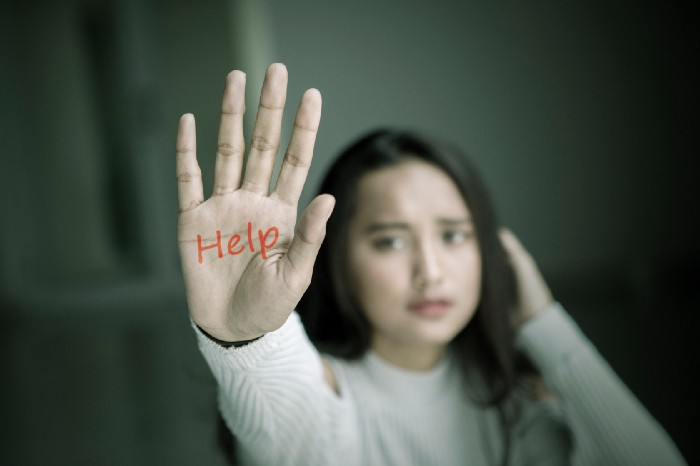 By James Finn | DETROIT – In an apparent fit of pique, Pamela Ricard, a math teacher at Fort Riley Middle School in Kansas, told her supervisors that if they made her use transgender students' chosen names in class, she would use those names with parents too, even if the students fear for their safety and have requested privacy. She's getting her way, arguing "religious liberty."
Yes, you read that right.
A teacher takes it upon herself to out trans kids against their will, claiming a religious duty. She says that since she has to use their preferred names in class, using their legal names in correspondence with parents would be a lie, which would violate her "sincerely held religious beliefs." So, she sues in federal court.
And she wins.
According to an article in yesterday's Topeka Capital-Journal, "District Judge Holly Teeter issued a preliminary injunction on Monday blocking the school from disciplining [Ricard] if she reveals preferred names and pronouns of her transgender students when communicating with their parents."
"Plaintiff believes that addressing students one way at school and a different way when speaking to their parents is dishonest," wrote the the judge in her injunction opinion. "Being dishonest violates her sincere religious beliefs."
Judge Teeter, a Trump appointee, declined to rule on Ricard's main request — that the school be barred from disciplining her for refusing to use preferred names and pronouns, saying the school district had already reached an accommodation with her.
Pamela Ricard originally sued over using students' preferred names and pronouns in class
This story first broke in March, when CNN reported that Ricard was suing the Geary County Schools Unified School District in Kansas after being briefly suspended for refusing to use a transgender student's preferred name and pronoun. She claimed that using a name for a student that differed from the student's enrolled or legal name would force her to violate her "sincerely held religious beliefs."
She claimed the same with respect to pronouns but later reached an accommodation: she would use a preferred name for any student expressing a name preference, and she would not use pronouns for any student, regardless of sex or gender.
Teeter ruled that the accommodation properly respects Ricard's "sincerely held religious beliefs" and makes an injunction unnecessary.
But then the judge ruled in favor of Ricard's second request — that if she used a preferred name in class for any student, she could not be disciplined for using that name (or the student's preferred pronoun) to the student's parents against the student's wishes, even though district policy forbids outing students without their consent.
Let's talk about religious liberty and lying, because Ricard is lying.
Ricard's claim that she's being forced to lie is disingenuous, logically tortuous. Taken together, her two separate arguments constitute a lie of her own. On one hand, she claims using a chosen name violates her sincere religious beliefs. She claims calling a transgender boy (assigned female at birth) by a name customarily reserved for boys would violate her religious freedom because God created male and female as distinct and different, and her speech must reflect that.
Remember, pronouns are not at issue; she's okay not using them.
One wonders what she thinks about gender-neutral names like Stacey, Bellamy, Dakota, Denver, Emerson, Finley, Justice, or River. When names don't carry gender, does she have a religious-liberty problem? Does she really believe God has dictated gendered names that people in 21st century United States must choose from?
So, after Ricard makes a literal federal case over refusing to use names in class that don't communicate gender in a way she agrees with religiously, she turns around and claims she MUST use the same names to parents, for a different religious reason.
Huh, a judge bought this? Is your head spinning as fast as mine?
Ricard has to be lying about something in her lawsuit, and I suggest it's her motivation for filing. I suggest she does not actually believe speaking a student's chosen name harms her religiously. I suggest she's religiously opposed to the existence of transgender people. I suggest that despite having accepted a reasonable accommodation over names and pronouns, she's intent on crusading to force her religious beliefs on people who don't share them. She's determined to out transgender teenagers to their parents against their will, damn the consequences, however statistically likely they are to be severely harmful.
Ricard's lawyers, the Alliance Defending Freedom, are also lying
The Alliance Defending Freedom (ADF) have a long track record as a certified anti-LGBTQ hate group. Here's what the the Southern Poverty Law Center have to say about them, backed up by reams of documented examples:
Founded by some 30 leaders of the Christian Right, the Alliance Defending Freedom is a legal advocacy and training group that has supported the recriminalization of sexual acts between consenting LGBTQ adults in the U.S. and criminalization abroad; has defended state-sanctioned sterilization of trans people abroad; has contended that LGBTQ people are more likely to engage in pedophilia; and claims that a "homosexual agenda" will destroy Christianity and society. ADF also works to develop "religious liberty" legislation and case law that will allow the denial of goods and services to LGBTQ people on the basis of religion.
The freedom that ADF lawyers defend has always meant freedom for extremist Christians to discriminate against and criminalize LGBTQ people. They've focused on those objectives for decades, increasingly successfully of late.
In their legal brief in the Ricard case, they claim they're only "thinking of the well being of children," arguing that gender dysphoria is a serious mental illness parents must be made aware of.
They aren't being honest.
Yes, according to the APA, some (but not all) trans people suffer from gender dysphoria, "psychological distress that results from an incongruence between one's sex assigned at birth and one's gender identity." But, the school district in this case is following best-practice mental-health guidelines, supporting students by allowing them to use names and pronouns they choose, and affording students the sole right to decide when or if they tell anyone, including parents, whether they identify as LGBTQ.
When the ADF say in their brief that Ricard is looking out for the best interests of her students, they are lying. They know what the data show — that trans teens outed to non-supportive parents are statistically at high risk of abuse, abandonment, homelessness, severe depression, and suicidal ideation. ADF lawyers know this because the school district included reams of objective data in their own legal briefs in defense of their student-privacy policies.
ADF lawyers know Ricard is not looking out for the best interests of her students. Maybe they should think about the religious implications of their dishonesty. Maybe Ricard should too.
The religious liberty "lying" claim in Ricard's case is absurd and anti-Christian
First, I'm unaware of any Christian church or denomination that claims respecting privacy should be considered an act of lying. Exactly what constitutes a lie is hotly debated in religious and philosophical circles, but even relatively traditionalist denominations like the Presbyterians teach that failing to volunteer information usually does not count as a lie. Philosophers get into the weeds FAST when questions of lying come up, because the subject is very complex. (Anne Frank, German soldiers, knocks on doors… Ring any bells, philosophy and theology majors?)
If anyone has ever before made a legal claim that respecting privacy violates religious freedom guarantees because protecting privacy is lying, I can't find evidence of it.
To claim that Ricard has a religious liberty interest at stake here is philosophically and theologically absurd. Using her students' enrolled names when communicating with their parents is certainly not an act of lying. Christians protect privacy all the time in accordance with policy and law. Ricard certainly suffers no loss of liberty merely by minding her own business.
What else should Christians be exempt from?
Should Christian health care workers be allowed to violate HIPPA privacy law on the theory that not revealing certain private facts about patients constitutes lying?
Should Christian business leaders be exempt from insider trading laws because not revealing certain private business matters constitutes lying?
Should Christian human resources managers be exempt from privacy policies so they don't have to "lie" by withholding information?
What would Jesus do? This isn't even hard!
Esther Spurrill-Jones wrote about this case in Prism & Pen this morning from a Christian perspective. A devout Jesus follower, she writes movingly about millstones, love, legalism, and lies. She writes that no Christian should interpret the Bible in a way that they know will hurt people. I wish Ricard and her ADF lawyers could read Esther's words with open minds.
Is Outing Transgender Students to Unsupportive Parents Christian?What would Jesus do?medium.com
This case sets no binding precedent, but the implications are disturbing.
Pamela Ricard won't be teaching at Fort Riley after this school year. Her contract is ending, and she's not reapplying. Even though she's got her preliminary injunction, legal analysts say her case will probably end up dismissed because she suffered no harm and will no longer have standing.
The temporary injunction has no legal bearing on anyone but her, so no dangerous precedent has been formally set, but LGBTQ legal advocates are worried anyway. Most court watchers presumed Ricard's religious freedom claim over lying would be ruled frivolous, that no judge would give it the time of day.
But we live in a brave new backlash, with federal courts stuffed with extremist judges appointed by Donald Trump. Absurd outcomes, like teachers being allowed to out trans kids to unsupportive parents, are becoming the rule rather than the exception.
All I know is this, if you value privacy for LGBTQ teens and real freedom for real people in the United States, you'd better get to the polls in November and vote Democratic like your life depends on it.
Somebody's life probably does.
************************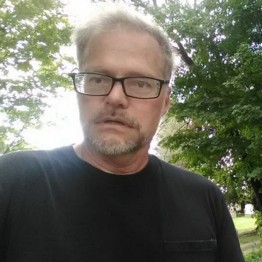 James Finn is a columnist for the LA Blade, a former Air Force intelligence analyst, an alumnus of Queer Nation and Act Up NY, and an "agented" but unpublished novelist. Send questions, comments, and story ideas to [email protected]
********************
The preceding article was previously published by Prism & Pen– Amplifying LGBTQ voices through the art of storytelling and is republished by permission.