AHF Marks 30th Anniversary with documentary, aid for Puerto Rico
'Keeping the Promise—AHF 30 Years' feats archival footage, life & death stories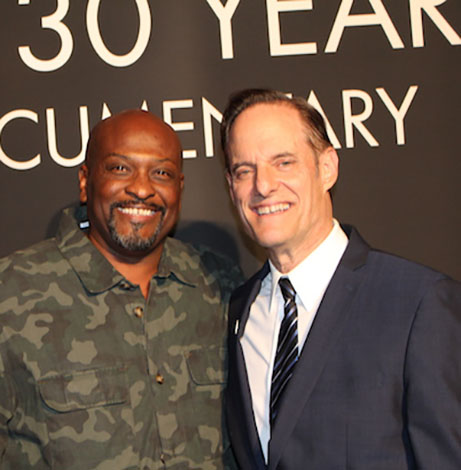 Family, friends and staff packed into Hollywood's Arclight Cinerama Dome Theater Thursday night to celebrate the 30th anniversary of AIDS Healthcare Foundation and screen the premier of a documentary, 'Keeping the Promise—AHF 30 Years.' The hour-long film, filled with critical archival footage of the early days of the AIDS crisis, depicts the organization's growth from a small group of Los Angeles AIDS activists providing dignified hospice care to dying young people into a worldwide healthcare organization delivering services to more than 821,000 people in the US and 37 other countries in Europe, Africa, Latin America/Caribbean and Asia.
But first there was a short montage of news clips about AHF's surprising help as essentially a First Responder to the humanitarian crisis in Puerto Rico after the devastating impact of Hurricanes Irma and Maria. Thursday morning, with Gov. Ricardo Rossello at his side for a photo opportunity in the Oval Office, President Trump gave himself a "10" for the federal government's response, while also claiming local corruption is hindering their efforts. As of Friday, Oct. 20, one month after the hurricanes hit, 80% of Puerto Rico is still without power. The video showed how AHF chartered a cargo plane and flew from Opa-Locka, Florida to San Juan on Sept. 29 loaded with supplies, satellite phones and 50 generators, 48 hours after receiving a call for help.
"We'll be getting them out to health departments so that we can take some of the burden off the hospitals that they've been experiencing as it relates to dealing with chronic disease issues and dealing with the challenges of those folks that have some time-sensitive medical needs," AHF staffer Imara Canady told WSVN TV News. 
At the end of the video, a tearful San Juan Mayor Carmen Yulín Cruz expressed her gratitude to AHF and asked for more help. AHF has set up a site, POWER 2 PUERTO RICO, http://www.power2pr.org/ with ways to contribute to help them get more supplies to the island, an American territory since 1898. Text "Power2PR" to 41444 to donate.
In another move in keeping with their ongoing mission challenging Big Pharma's profiteering from outrageous drug pricing, on Oct. 17 AHF called on Gilead Sciences, Inc. "to reduce the price of its tenofovir-based drug regimens—including Truvada—by as much as 90%," the press release says, since their patent on tenofovir disoproxil fumarate (TDF), (branded as Viread) is set to expire on December 15, 2017. AHF notes that since the FDA first approved the drug on October 26, 2001, "the TDF formulation of tenofovir has become a cornerstone of other big money Gilead combination HIV/AIDS treatment therapies beyond Viread." That includes Truvada, which AHF describes as "(tenofovir disoproxil fumarate + emtricitabine), Gilead's blockbuster HIV/AIDS treatment that is also the medication component used for pre-exposure prophylaxis (PrEP) to prevent HIV acquisition. AWP (Average Wholesale Price https://www.verywell.com/average-wholesale-price-of-hiv-drugs-49622) $1,759.73 USD per month / $21,116.76 USD yearly."
"Gilead has made untold billions off of tenofovir in its various treatment combinations since its introduction in 2001. More recently, it tried to extend its patent monopoly on tenofovir in order to maintain enormous profit margins on the drug. But the tenofovir patent expires in just a few short weeks, meaning the generic market for the drug will open widely," said AHF President Michael Weinstein in an extensive press release about drug pricing. "As a result, with the patent ending and generic versions on the horizon, we call on Gilead for an immediate ninety-percent reduction across the board on the price of all tenofovir-based drugs—including on Truvada, as well as combination therapies using tenofovir that Gilead makes in partnership with companies like BMS and Janssen."
The battle against Big Pharma is prominently featured in "Keeping the Promise—AHF 30 Years," in which Weinstein calls drug pricing "obscene," noting that the cost of the latest combination therapy is $28,500.
"The issue today is whether the Congress has the guts to stand up for their constituents. People are being ripped off," says Vermont Sen. Bernie Sanders in the film. Sanders came to California to back AHF's Prop 61, an unsuccessful statewide drug pricing initiative last year. "Every single day, people are choosing between medications and food," Weinstein said urging a Yes on D vote.
While the film documents AHF's evolution from grassroots activism lead by ACT UP best friends Weinstein and Chris Brownlie —to whom the film is dedicated—to organizer of last year's historic concert and march for AIDS awareness and services in Durban, South Africa, the film also chronicles the devastating reaction to HIV/AIDS itself.
Fade up: 1982. NBC anchor Tom Brokaw tells the world that "the lifestyle of some homosexual men has triggered an epidemic." Also triggered is fear and the "blame the victim" approach that would excuse federal, state, local governments, civil institutions, churches and families to eschew seeing the building crisis as confined to icky gays instead of a healthcare emergency requiring immediately attention and action. That lead to the 1986 effort by extremist Lyndon LaRouche to push a ballot initiative, Prop 64, quarantine people with AIDS. http://articles.latimes.com/1986-09-21/opinion/op-9036_1_public-health-authorities Weinstein, Brownlie and their activist friends organized a march to LaRouche's headquarters in Atwater Village, bringing along actress Patty Duke, head of the Screen Actor's Guild. Many thought Prop 64 would pass, but when it failed the activists asked themselves what they should do next. With people dying in the halls of county hospital and overcrowded 5P21, at least they could give people a "dignified death." (This teaser is edited excerpts from the film).
They set up a "blue ribbon panel" that included prominent local gay activists Morris Kight and Jackie Goldberg (then still in the closet) in which people said they would rather die at home than at USC County hospital. In 1987, the group became the AIDS Hospice Committee and approached gay ally LA County Supervisor Ed Edleman for $400,000 for a hospice. When anti-gay Supervisor Mike Antonivich asked why that money should be allotted, Edleman turned it around and said he was right—it should be $400,000 from each of the five supervisors.
"There is a new sense of urgency in the county. In October, 192 new cases of AIDS were reported–the highest number recorded here. Most of the care is now hospital-based, and most of the deaths are away from home and away from hospices because of the lack of alternative facilities. That is cruel to those burdened with the disease, and it is wasteful of resources," the Los Angeles Times reported Dec. 10, 1987.  "Michael Weinstein, chairman of the AIDS Hospice Planning Commission whose work inspired the county AIDS Commission recommendations, was elated after the meeting of the supervisors. He had met earlier with scores of people with AIDS, and with the mothers of some who already have died. 'They needed a victory,' he said. 'They face so many defeats.'"
In the film, Weinstein recalls that was the first time in history a group walked into a supervisors board meeting asking for $400,000 and walked out with $2 million.
The group later became the AIDS Hospice Foundation, establishing the Chris Brownlie Hospice, the first of three hospices in LA County. As longtime AHF staffer Terrie Ford says, "There was no other place for these people to go and be treated like human beings because there was so much stigma." There was also a great need for AIDS awareness—with Weinstein going on the Oprah Winfrey show and Bill Rosendahl's Century Cable shows for AIDS Updates, sometimes with longtime AHF friend, Morris Kight. Fear and ignorance were pervasive.
"We are having to go to a system where we'll probably have to breathe from outside the operating room because when we drill and ream on bone we are most likely aerosolizing blood products and the virus," says a nurse on a talk show.
The film has a number of memorable and historic moments, including changing their name to AIDS Healthcare Foundation in 1990 and expanding their mission to going where the need is with advocacy, "a positive healthcare plan," mobile testing, treatment and care, regardless of the ability to pay—which they sustain with a social enterprise business model (thrift stores, pharmacy).
The documentary also tells of how AHF came perilously close to bankruptcy and Weinstein faced a possible coup when in 1996, he decided to give the miraculous triple drug cocktail to the patients who needed it the most—those who lay dying in AHF hospices, even though the organization would not be compensated by the government. Nonetheless, Weinstein saw it as a "moral imperative" to not let people die if they had a chance to live—and many did.
There's also an incredible story of a man being delivered to an AHF clinic in India. He's brought in enclosed in a satchel, with no one wanting to touch him as he exhibited sores and rashes everywhere. Four months later he returns to the doctor, unrecognizable in how healthy he is. In another, tragic story, a young boy dies because he doesn't have access to life-saving drugs as his distraught mother sobs in the car of a healthcare worker trying to help. Another story finds AHF healthcare workers ominously stopped by security in Uganda—after a few harrowing moments, it turns out the police officer only wants to thank them for saving his brother's life.
There is also a full embrace of AHF's often controversial marketing. "That's intentional," says Weinstein. "We want people to pay attention."
"On this occasion of the 30th anniversary of the founding of AHF, I want to thank our board of directors, our staff of 5,600, our 821,000 patients and the community of supporters we have around the country and the world. Everything we have accomplished is because of your dedication. AHF stands as living proof that the world can be changed for the better if you are willing to work hard and dedicate yourself to a mission," Weinstein said. "I really wish that Chris Brownlie, my dear friend and co-founder of AHF, could be alive today to see what his voice inspired. While we celebrate this milestone, we recognize that there is still so much more work to be done before we defeat AIDS once and for all time."
There will be more staff and public screenings of the documentary through the end of the year. On Dec. 1, World AIDS Day, AHF will host a number of World AIDS Day/AHF 30th Anniversary concerts and community activations around the globe, including screening the film in several different languages.
"Congratulations to all of the AHF staff, Board members, volunteers, partners and our patients for contributing your best to help AHF meet this remarkable thirty-year milestone with over 821,000 patients now in AHF's care somewhere in the world," said Cynthia Davis, MPH, Assistant Professor, College of Medicine, Charles R. Drew University of Medicine and Science and Chair of AHF's Board of Directors. "On behalf of the Board, we are honored and proud of the work done—and to work alongside you—in the fight against AIDS each day."
Federal blood donation study recruiting gay, bi men
The study is aimed at assessing the individual risk of a gay or bisexual man transmitting HIV if they donate blood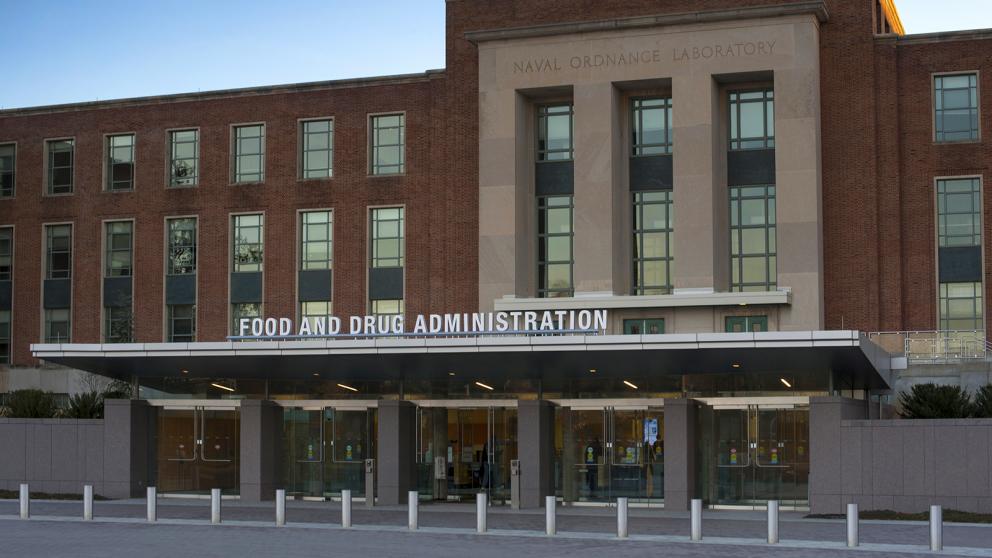 SILVER SPRING, Md. – Washington D.C.'s Whitman-Walker Institute and the Los Angeles LGBT Center are among LGBTQ supportive organizations in eight U.S. cities working with the nation's three largest blood donation centers on a study to find a way to significantly ease blood donation eligibility for men who have sex with men or MSM.
The study, which is funded by the U.S. Food and Drug Administration, calls for recruiting a total of 2,000 gay and bisexual men in eight U.S. cities selected for the study to test the reliability of a detailed donor history questionnaire aimed at assessing the individual risk of a gay or bisexual man transmitting HIV if they donate blood.
A statement released by the study organizers says the questionnaire, which could be given to a gay or bisexual person showing up at a blood donation site, could be a replacement for the FDA's current policy of banning men who have had sex with another man within the previous three months from donating blood.
In the early years of the AIDS epidemic in the 1980s, the FDA put in place a permanent ban on blood donations by men who have sex with men. In 2015, with advanced HIV testing and screening techniques readily available, the FDA lifted its permanent ban on MSM blood donations and replaced it with a 12-month restriction for sexual activity between MSM.
The FDA further reduced the time of sexual abstinence for MSM to three months in 2020.
LGBTQ rights organizations and others advocating for a change in the current FDA restriction point out that at a time when the nation is facing a severe shortage of blood donations due to the COVID pandemic, the three-month donation deferral requirement for MSM is preventing a large number of blood donations from men whose risk of HIV infection is low to nonexistent.
Under the FDA-funded and initiated study, the American Red Cross, Vitalant, and OneBlood — the nation's three largest blood donation centers — have been conducting the questionnaire testing since the study was launched in March 2021.
"To gather the necessary data, the blood centers will partner with LGBTQ+ Centers in Washington, D.C., San Francisco, Orlando, New Orleans/Baton Rouge, Miami, Memphis, Los Angeles, and Atlanta," the study organizers say in a statement on a website launched to help recruit volunteers for the study.
"The study will enroll a total of 2,000 gay and bisexual men (250 – 300 from each area) who meet the study eligibility criteria," the statement says.
Among the criteria for being eligible, the statement says, is the person must be between 18 and 39 years old, have expressed an interest in donating blood, must have had sex with at least one other man in the three months before joining the study, and must agree to an HIV test. A negative test result is also required for acceptance into the study.
The study is officially named ADVANCE, which stands for Assessing Donor Variability And New Concepts in Eligibility.
"The ADVANCE study is a first step in providing data that will help the FDA determine if a donor history questionnaire based on individual risk would be as effective as time-based deferral, in reducing the risk of HIV in the blood supply," the study organizers statement says.
"If the scientific evidence supports the use of the different questions, it could mean men who have sex with men who present to donate would be assessed based upon their own individual risk for HIV infection and not according to when their last sexual contact with another man occurred," the statement continues. "The ADVANCE study is groundbreaking because it's the first time a study is being conducted that could result in individual risk assessment for men who have sex with men to donate blood," the statement says.
The Whitman-Walker Institute, which is among the community-based organizations involved in helping organize and conduct the study, is an arm of Whitman-Walker Health, the LGBTQ supportive D.C. health center.
Christopher Cannon, director of Research Operations for Whitman-Walker Institute, said that since the D.C.-based part of the study was launched early last year prior to the official announcement of the study on March 20, D.C. has surpassed the original city goal of recruiting 250 participants for the study.
"We are currently at 276 as of last Friday's report," Cannon told the Blade in a Jan. 13 interview. "And the current goal is now 300," he said. "So, we're hoping to push this over that goal line in the coming days and weeks.
Cannon said that like the community organizations involved in the study in other cities, Whitman-Walker Institute's role has been focused on recruiting gay and bisexual men to participate in the study and to send them to the American Red Cross headquarters building at 430 17th St., N.W. near the White House. That site, which serves as a blood donation center, is also serving as the site where study participants are screened, interviewed, and presented with a detailed questionnaire.
"We promote the study within ," Cannon said. "We promote it to our networks. We did social media promotions across the city.'
Although Whitman-Walker doesn't have the final draft of the questionnaire being presented to study participants, Cannon said he has seen "bits and pieces" of it.
"They ask very direct questions about the person's sex life, sexual partners, sex acts, numbers of partners," Cannon said. "There are questions about condom use, PrEP use, drug use. How recently have you had sex? Lots of related questions," he said.
"It's really about trying to figure out effectively which are the best questions," according to Cannon. "The hope is by analyzing the questions and identifying maybe the best 10 to 12 questions that can be universally used…to get the best answers that identify the individuals that may have the highest risk," he said. Doing that, he points, out can help determine which men who have sex with men should be eligible to safely donate blood.
A statement released by Whitman-Walker last March calls the study a "monumental research effort" that has the potential to lift the stigma imposed on gay and bisexual men whose ability to donate blood is currently based on their sexual orientation.
"The ADVANCE study is designed to understand if, by asking carefully crafted and research-informed research questions, blood collectors can screen potential blood donors for their individual HIV risk factors rather than applying a ban against sexually active gay and bisexual men," the statement says.
"The goal is to move away from overly broad questions that exclude potential donors and spread stigmatizing messages about MSM and their HIV risks," it says.
Cannon said that as of last week, study organizers had recruited a total of 879 study participants nationwide out of the goal of 2,000 participants needed to complete the study. He said issues related to the COVID pandemic created delays in the recruitment efforts, but study organizers were hopeful the study could be completed by this summer.
Information about participating in the study or learning more about it can be obtained at advancestudy.org.