Rev. Darlene Garner, 'You're Fired!'
Since 1999, Rev. Garner has been the first and only black person as part of the MCC Senior Staff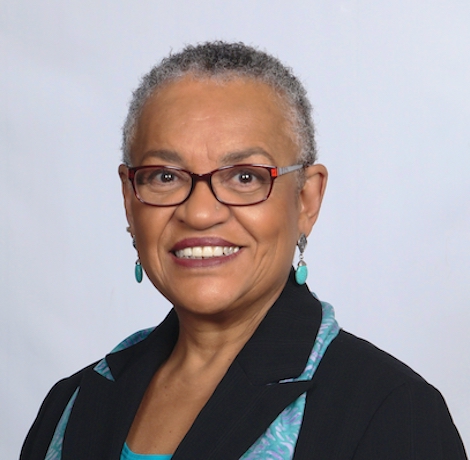 I am shocked and I am not easily shocked! Too many powerful, competent women have been attacked and vilified.
The best example, of course, is Hillary Clinton. As qualified as she was to be president of the United States, she was considered "pushy," suspicious, untruthful, and other derogatory adjectives heaped upon brilliant, successful women by men and some women.
Another example is attorney Gloria Allred. She is admired as much as she is vilified. But men are never accused of wanting or getting 'too much publicity.'
Then there's Jill Abramson, the first female executive editor of The New York Times. She was fired after complaining that her salary and benefits were considerably lower than the male editor she replaced.
So I know of the struggle that competent women face.
But when I heard that after 41 years of working at Metropolitan Community Churches (MCC), my good friend Rev. Elder Darlene Garner had been "fired" on her birthday, I felt stunned and shocked.
MCC called it "restructuring." But that usually means shifting people around, not eliminating them without warning or seeking possible alternatives. Instead, Darlene was told "goodbye" with no warning.
This LGBT church says its core values are "Inclusion (love is our greatest moral value), Community, Spiritual Transformation, and Justice (standing with those who suffer under the weight of oppressive systems, being guided always by our commitment to Global Human Rights)."
Excuse me? Discarding a 69-year-old African-American lesbian like yesterday's trash is justice? Of course, they wanted her to sign a non-disclosure agreement and since she has been the first and only black person as part of the MCC senior staff since 1999, I'm sure they are rushing to find African Africans to hire and put on the board so they don't look bad. Too late.
But why was Darlene fired? At the MCC General Conference in Vancouver last year, Darlene came in second when they voted for moderator, the top position in the organization. She's popular and has paid her dues.
Darlene joined MCC in 1976. She has been pastor of churches in Baltimore, Maryland, and Fairfax, Va., in the United States and in Cape Town, Western Cape in South Africa. First recognized as an MCC spiritual leader in 1993, she was serving as the Convener of the MCC Conference for People of African Descent and as director of the MCC Office of Emerging Ministries when she was dismissed.
Darlene started out as a senior adviser to the mayor of Philadelphia in the mid-to late '80s, including providing diversity and HIV/AIDS training to city departments. But after studying for her Masters in Divinity, she focused on strategies for how to provide governance, innovation, risk and conflict management and leadership development to MCC, its global emerging ministries and the religious and civic organizations with which MCC dealt.
Darlene was a co-founder of the National Coalition of Black Lesbians and Gays; chair of the first International Conference for Gay and Lesbian People of Color; president of the board of North Virginia AIDS Ministry; and so much more. Darlene attended Ohio State University, Samaritan College, and Lancaster Theological Seminary.
I worked for Darlene when she was based in Los Angeles. I produced the 31st anniversary of MCC. She is one of the most competent, professional, fair, intelligent women I have ever worked with. That is when I learned what kind of person and leader she truly is.
At the time of Darlene's dismissal, the governing board of MCC was three white men, one African-American man, one white trans-masculine person, and four white women. Two of the women and the African-American man have now resigned.
Despite the good work of founder Rev. Troy Perry and past Moderator Rev. Nancy Wilson, MCC has had issues with racism and sexism. MCC was started when there was nothing for LGBT Christians to comfortably participate in. Now that many churches have changed their attitudes, this primarily gay male, primarily white organization has to be struggling. But this is not the way to attract parishioners.
Darlene was going to retire next year and would then have qualified for full Social Security benefits.
So it has happened again. After 41 years of service to and with MCC churches, without cause or consideration, a strong, brilliant woman is discarded and her legacy erased.
I hope God is watching. We are.
— Robin Tyler is a longtime Los Angeles-based LGBT rights activist.
'Moms for Liberty' succeed in banning 'Girls Who Code' in schools
The GOP has clearly decided that sexism, homophobia, and extremist Christianity will win for them at the polls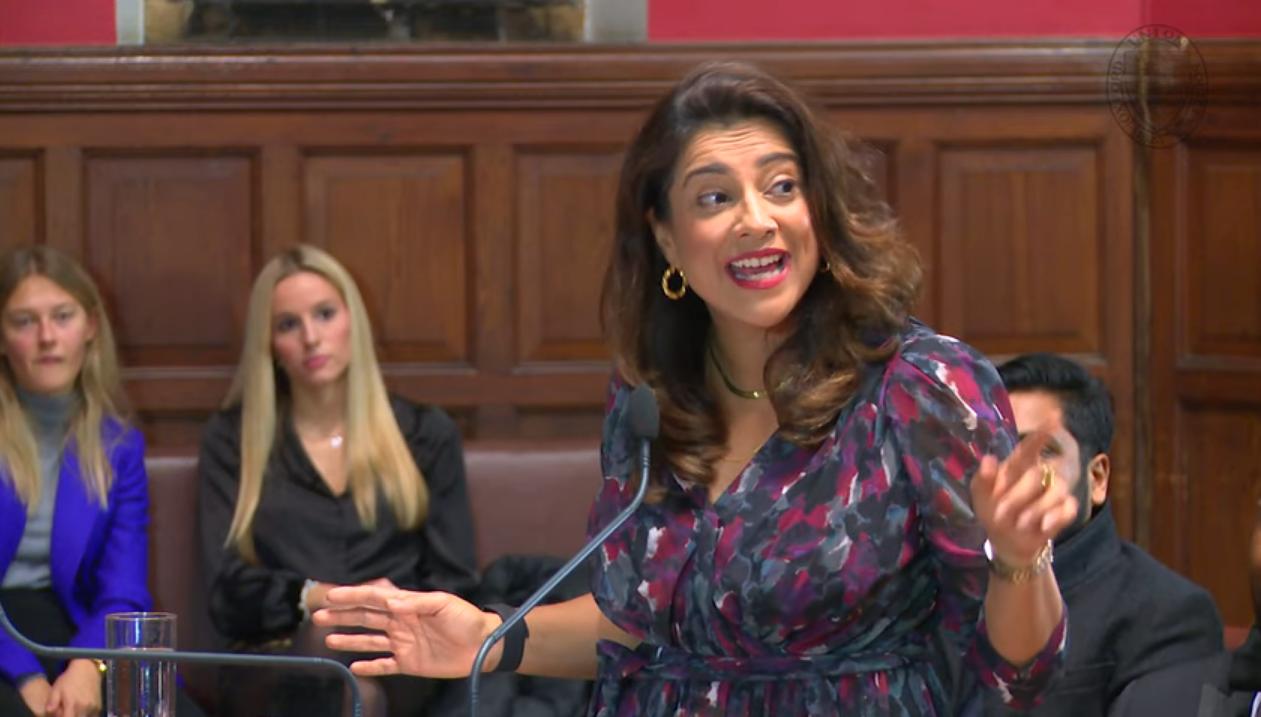 By James Finn | DETROIT – My women friends in the tech industry tell me they're under-represented and sometimes feel disrespected or overlooked at work. They say women make excellent programmers and data scientists, but girls often internalize the opposite message while they're still very small.
My women friends say empowering girls is critical to countering pressure girls feel not to study math and science. 
That pressure continues this morning in a shocking way, led by a group of Republican/Christian activists infamous for trying to ban books by and about LGBTQ and Black people.
Sometimes conservatives tell you loudly who they are and what they stand for. This is one of those times. Every person of good will in the United States, regardless of party affiliation, needs to listen carefully. Is their vision for the U.S. one you're truly okay with?
'Moms for Liberty' attack Reshma Saujani and her books for girls
Reshma Saujani is a woman who saw a problem and met it head on. In 2012, she began publishing a series of light-hearted, playful books called Girls Who Code, featuring tween girls
who form a school coding club. The books are cute, positive, and empowering. They show girls that programming is cool and fun—for everyone, not just for boys.
The books also teach little kids basic programming concepts in a fun way kids praise as simple to grasp.
The books zoomed to instant popularity and today can be found in virtually every elementary and middle school library in the U.S. Many teachers keep copies in their classrooms.
Reviewers have compared the books' style to The Baby Sitters Club. Tween girls (and boys too!) say they love them. Parents, like this mom on Goodreads, say they do too:
4.5 stars. I enjoyed this more than the first book. I liked how it put story and character development first but still managed to include tips about coding. Also, the message about responsibility, grit, and empowerment while not quite subtle, was cutely and cleverly handled. I can see middle-graders loving this series. 
The idea the books should be controversial never occurred to anyone until this summer, when the anti-LGBTQ, Republican-activists Moms For Liberty starting urging school boards to ban them.
Reshma Saujani reacts to her books being banned in a Pennsylvania school district Yesterday, Reshma Saujani learned a Pennsylvania school district banned her books 
I'm having a hard time believing that news reports about this book ban aren't satire, but they're all too real. Click here for details in Business Insider, and click to read Saujani's Linkedin announcement, which includes the following paragraph:
I woke up this morning to a news alert that our Girls Who Code middle-grade book series was banned by some school districts as part of the Moms for Liberty effort to ban books. To be honest, I am so angry I cannot breathe. This series was our labor of love, our commitment to our community to make sure that girls—all girls—see themselves as coders. — 
Business Insider and the tech journal The Register reached out to Moms for Liberty yesterday for comment but have not yet published a response. I emailed the group this morning to ask them why they want Girls Who Code banned. I did not receive an immediate reply.
Moms for Liberty fight against freedom, not for it.
MFL cofounder Tina Descovich claims the group focuses on "pornography in school," telling Fox News as recently as last weekend that they limit calls for banning to books that give children "access to pornography and sexually explicit material." She added, "I haven't seen any of our chapters that want to get rid of any books that help children find characters they identify with."
Did somebody forget to tell Descovich about her group's drive to ban Girls Who Code?
Anyone closely following Moms for Liberty activism already knows Descovich is lying. Many of the LGBTQ-themed books they target are not pornographic by any stretch of the imagination. Yes, MFL has targeted books for high school students that include sexual themes, but the book-advocacy group Pen America reports that claims of obscenity are "spurious."
Pen notes that some banned books aimed at older teens discuss sexuality but not in a manner that approaches any reasonable definition of obscenity or pornography. Pen says book banners seem to focus exclusively on books by or about LGBTQ people, ignoring books about straight sexuality that are more detailed.
As to books about racism and the U.S. history of slavery? MFL doesn't even pretend they want to ban those books because of sexual content. They just want them out of your children's hands.
Because they know better than you about how to raise your children.
Moms for Liberty want to snatch your liberty and your child's liberty by limiting reading choices based on their hyper-conservative Christian values. They're working as hard as they can to force their beliefs and practices on you.
Sometimes GOP activists tell you EXACTLY who they are. Please hear them.
Despite appearances, Moms for Liberty are not a grassroots group of parents. They're a national organization funded and supported by deep-pocketed Republican donors. Pen America CEO Suzanne Nossel calls them a "sophisticated, ideological and well-resourced advocacy organization."
Their ideology is clear, and it's the opposite of liberty.
They want to erase gay people, trans people, and the honest history of American chattel slavery and segregation. And now, they make clear they're pushing Evangelical Christian notions about women being subordinate to men.
Girl data scientists are apparently threats to the Evangelical aspiration of a world where women who don't work, where they limit their lives to caring for husbands and children instead.
Moms for Liberty have convinced one school board in Pennsylvania to endorse their vision by pulling empowering books for girls out of school libraries. They're telling you loudly and clearly who they are.
Will you listen? Will you hear?
They ARE Republican activism today. The GOP has clearly decided that sexism, homophobia, and extremist Christianity will win for them at the polls.
Will you help me talk to them?
No matter what party you normally support, please vote Democratic this November to send the GOP a message:
We're not buying the reactionary nightmare you're selling. Girls can code!
************************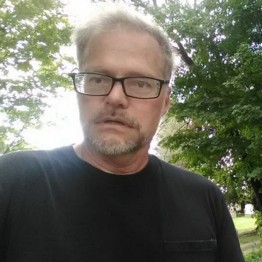 James Finn is a columnist for the LA Blade, a former Air Force intelligence analyst, an alumnus of Queer Nation and Act Up NY, and an "agented" but unpublished novelist. Send questions, comments, and story ideas to [email protected]
********************
The preceding article was previously published by Prism & Pen– Amplifying LGBTQ voices through the art of storytelling and is republished by permission.
Behind the Greyson Chance/Ellen DeGeneres failed relationship
He grew up, and then he started again with material that he wrote himself, and material that actually meant something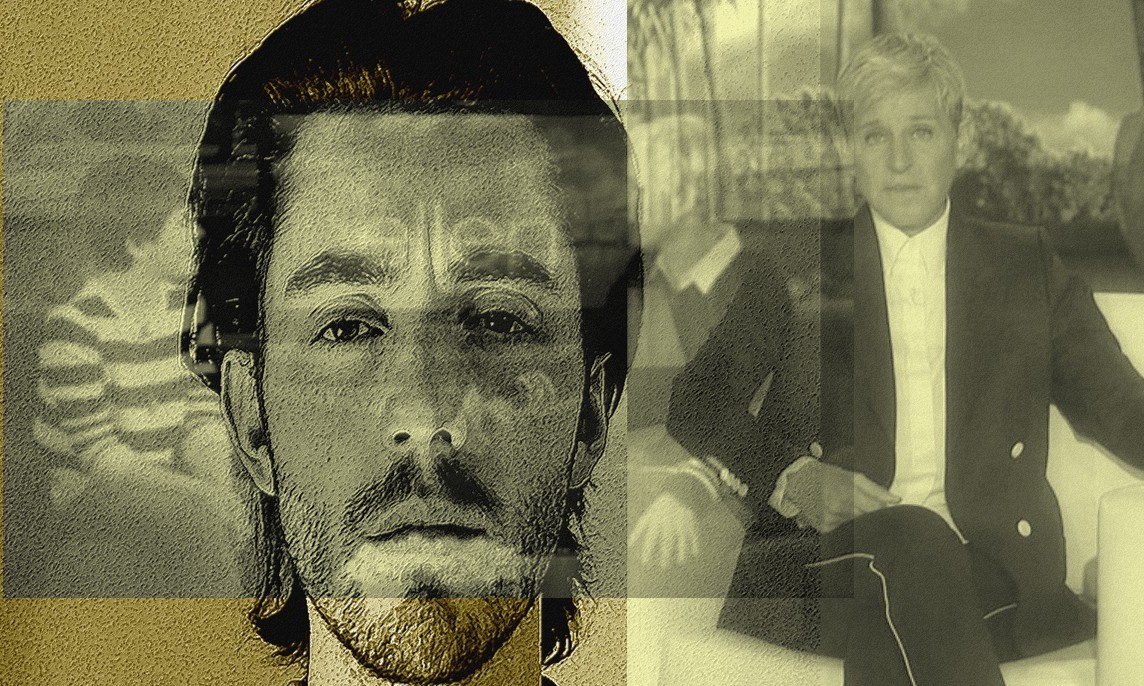 HOLLYWOOD – Once upon a time author George Orwell created a fictional character named Svengali. Svengali is a mastermind who used hypnosis to turn a woman named Trilby into a great singer, and without him, she was nothing.
The Svengali character has been turned into the archetype of the controlling star-maker, and in such situations, derided as the stars who benefit from such grooming start loathing the oppression.
Orwell painted the character to be as ugly as possible through antisemitic and homophobic bigotries: Svengali was described as "bold, black, beady Jew's eyes… with hoarse, rasping, nasal, throaty rook's caw, his big yellow teeth baring themselves in a mongrel canine snarl" and was "evil, effeminate, and physically repugnant." He is described as being either fawning or a bully, and grossly impertinent with a kind of cynical humor that was always derisive and full of malice.
With his recent soul-baring interview with Rolling Stone, singer Greyson Chance has given many the cause to cast Ellen DeGeneres as a Svengali caricature of our generation. After Greyson described her as "insanely manipulative", Ellen's detractors tossed this news on her tarnished reputation pyre. "Ellen is a mogul; she's ruthless and was all about presenting herself as "kind," but it is not an adjective people who know her tend to use," states one Twitter user.
Another goes after Greyson, "You and your mom are so ungrateful people. Total grifters. Got a huge opportunity and didn't and couldn't capitalize on it. You got a team thanks to Ellen but you both wanted her to be your friend instead of doing your jobs. Selfish and ungrateful. How about a thank you to Ellen?"
The discussion is, as per most of our public discourse these days, divisive and polarizing. If you buy into it, it is "pick your victim" and blindly fight against the other side.
Unfortunately, in this case, the Greyson/Ellen relationship is better described by another modern concept: it's complicated.
I have had the pleasure of sitting and talking to Greyson for hours on several Rated LGBT Radio podcasts.
He is a brilliant young talent, thoughtful and intelligent. He is very open about his personal demons including his fight to heal from an eating disorder. He extends his relationship joys and heartbreaks into his art, and his feelings become universal.
He has embraced his authentic self with confidence and shares that courage freely to young listeners who need to see his example.
In our conversations, there always was that "elephant in the room." He did not mention Ellen by name, but spoke clearly about the experience of adults jumping ship as soon as his career started taking on metaphorical water.
He was inflicted with the trauma of abandonment in his young life when his childlike nature was dissolving, and his manhood was emerging. Artistically, it would have taken a genius to guide him musically through physical and emotional adolescence and on to greater success.
Ellen was not that genius.
Greyson, himself eventually was. Like Dorothy in the Wizard of Oz, he returned to his home roots, to his family and friends who truly loved him. He grew up, and then he started again with material that he wrote himself, and material that actually meant something. Greyson had tapped his Ruby Slippers and realized "there is no place like home."
As for Ellen, to align with Shakespeare's Mark Anthony, I am not here to either praise her or bury her. She seems to be a victim of her own reputation.
That reputation as the patron saint of kindness allows her no room for her own humanity and struggles. It also does not afford her the privilege that men in her position of entertainment power enjoy. Show business is a business, and business is coldly ruthless.
In ages past, American businesses embraced workers with pensions and attempts for lifelong loyalty and security. In modern capitalism, businesses instead look at people as expendable expenses, and treats them that way.
The golden age of Hollywood, the entire music industry, the Johnny Carsons, the Simon Cowells, all have played the Svengali hand, and virtually none of them have been called out on it as Ellen has. While Ellen's brand of humor is not boldly cynical, derisive and "full of malice" as Svengali's was described, there always has been an acceptable level of "fun" cruelty to it, so maybe that comparison might hold.
Ellen's biggest "sin" in being a myopic business-oriented "Svengali" was that she tried to do it as a woman.
In evaluating Ellen, we should not lose sight of the fact she was publicly and badly burned for coming out. She embraced bravery, and a homophobic industry crashed on top of her in thanks. LGBTQ representation grew out of her ashes, and eventually so did she when she fought for, and got her daytime show gig.
Just as Scarlet O'Hara raised her hand to God and vowed never to go hungry again, I believe that Ellen did the same. While not abandoning her altruistic intentions, she embraced the businesswoman inside, and likely decided to never be anyone's patsy again. She grew strong Teflon shoulders. She did not buy homes, she bought houses, improved them and flipped them. The warm and fuzzy homemaker is not part of her soul. It is all just business. Her show looked for internet sensations, many around LGBT stories, and capitalized on them by promoting them as if they were their own discoveries.
As a columnist for many prominent LGBTQ outlets, I observed this firsthand. Several of my stories of valiant families taking a stand against homophobia went viral, and as soon as they hit a certain level of popularity, the Ellen Show would make contact. It seemed like the ones that made it on the air were the ones that reached the millions-of-hits tipping point. Bottom line, the Ellen Show was not giving more audience, it was taking one.
Ellen made a futile attempt in the music industry. She did an embarrassing turn on American Idol and started her own label. She was not a successful music executive who dumped Greyson. She was a music industry failure. Greyson was the first artist signed ("Ellen DeGeneres starts own record label, signs YouTube kid" proclaimed Reuters in 2010). By 2013, the label, eleveneleven, was toast. Crashed and burned.
As Greyson's initial music career was in decline, so was hers. It is likely that her behavior of control, manipulation and extreme agitation was due to her own personal desperation.
Greyson experienced the truth that many discover as they unpack their histories with a dysfunctional parent. The parent is flawed, and sometimes deeply so. The parent also is often doing "the best they can" within their own personal limitations. Did Ellen tell Greyson she would be there for him "no matter what"? Likely. Was she? No. Did she intend to be? Probably.
She probably should not have set herself up as his music-industry parent as much as her optimism gave her permission to do so. She is not the first to have failed to succeed in a Gypsy/Mama Rose role. Joe Jackson failed similarly in his efforts to control daughter Janet. He too disappointed.
The response from the Ellen Show to Greyson's Rolling Stones interview was "Ellen and the team went above and beyond and sometimes careers just don't take off."
That might be a respectable response from a business PR team. It is a pathetic response from someone who had promised the love and care that a mother might extend.
Ellen is not evil. We just had higher expectations for her.
So did Greyson.
*********************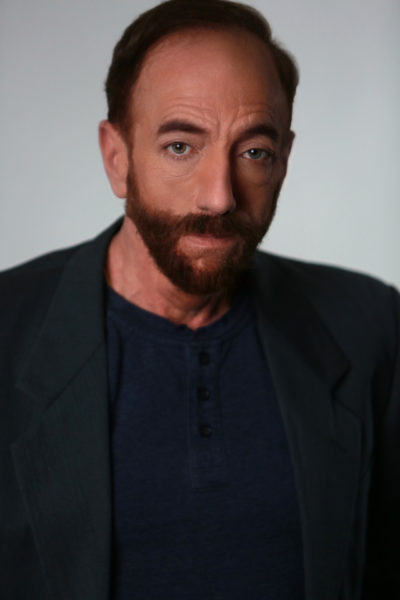 Rob Watson is the host of the popular Hollywood-based radio/podcast show RATED LGBT RADIO.
He is an established LGBTQ columnist and blogger having written for many top online publications including Parents Magazine, the Huffington Post, LGBTQ Nation, Gay Star News, the New Civil Rights Movement, and more. He served as Executive Editor for The Good Man Project, has appeared on MSNBC and been quoted in Business Week and Forbes Magazine. He is CEO of Watson Writes, a marketing communications agency, and can be reached at [email protected] .
**********************
Texas Christians terrorize church supporting Trans Christians
Neidert often appears to call for violence against LGBTQ people. Twitter banned her from the platform this summer for that reason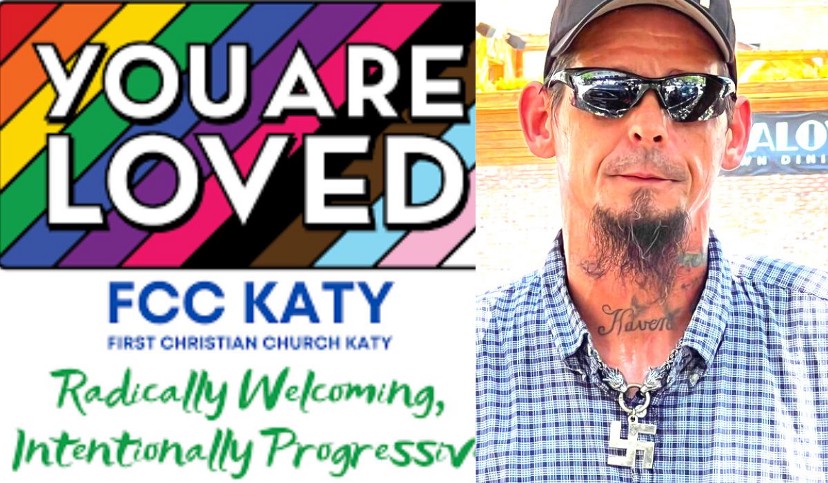 By James Finn | DETROIT – Protect Texas Kids, a group led by anti-LGBTQ activist Kelly Neidert (who describes herself as both an Evangelical Christian and a Christian fascist) are protesting today outside the First Christian Church of Katy, Texas.
Neidert made a big name for herself in conservative circles as a student at the University of North Texas when she led protests demanding anti-LGBTQ policies. She often appears on Fox News, One America News, Newsmax, Infowars, and the QAnon-linked Real America's Voice.
Today's protest is a serious threat for First Christian Church, because Neidert's group has a track record of violence and extremism that can fairly be called terrorism.
Neidert often appears to call for violence against LGBTQ people. Twitter banned her from the platform this summer for that reason.
Ah I wonder why that happened pic.twitter.com/J3oXdzjnlc

— steven monacelli (@stevanzetti) June 19, 2022
Neidert describes LGBTQ people and symbols like the rainbow flag as "disgusting," falsely claiming that same-sex marriage has led to a wave of "pedophilia" and "child abuse" across the country. She reserves the bulk of her anger for transgender people and drag queens, although she seems to have difficulty distinguishing between the sometimes-overlapping groups of people.
(Most drag queens are cisgender gay men, although being a gay man is not part of the definition of drag queen. Some trans men and women do drag. Some cisgender straight people do drag too.)
Neidert has not commented on reports of actual, pervasive child-sexual abuse in Southern Baptist churches or on findings that the Southern Baptist Convention covered up such abuse for almost two decades, keeping lists of credibly accused Southern Baptist child abusers secret from parents of children at risk.
Neidert's group is protesting because First Christian Church is raising money to support local transgender people
The church runs a modest charity called Transparent Closet, a free boutique aimed at supporting young LGBTQ people, including trans teenagers, in the conservative west Houston suburb of Katy.
The church's work feels to me like genuine Christian love in action.
LGBTQ youth in conservative areas report feeling isolated and alone, under attack by lawmakers and activists. Groups like Trevor Project and Rainbow Youth Project USA report that crisis calls from suicidal transgender teens in Texas are flooding in at alarming and increasing rates.
Trevor Project has announced hiring and fundraising drives to address what it calls an unprecedented spike in demand.
Rainbow Youth case managers have told the Los Angeles Blade that over 66% percent of their crisis calls nationwide come from Texas.
First Christian Church is reaching out locally to offer love and support to a uniquely vulnerable group of people. They recently announced a fundraising evening of "adult bingo" featuring "family-friendly" drag entertainment.
For those who may not know, drag is a tongue-in-cheek art form that features exaggerated costumes and (usually) lip syncing to vocals by pop music stars. While drag for adults occasionally parodies burlesque, "family-family drag" means performances that are free of sexualized content.
Neidert's "Christian" organization has a disturbing Texas track record
Probably because of the fascists in the crowd https://t.co/LGS7xMxzy6 pic.twitter.com/OgDUgOhYnK

— Jay R. Jordan (@jayrjordan) July 10, 2022
At Texas events protesting LGBTQ events last summer, members of Protect Texas Kids showed up waving guns, wearing white nationalist and even Nazi symbols. The supposedly Christian protestors shouted slurs like "faggot" and "pedophile" at families that included teenagers and young children. Men wearing swastikas (like in the tweet above) and other white-supremacist symbols often surrounded Neidert as bodyguards.
For more photos of Nazis and white supremacists at Neidert's "Christian" protests last summer, see this story in The Houston Chronicle.
When did conservative Christianity decide to focus on hatred?
I was raised Baptist and spent part of my childhood in Baptist churches in the South, but I don't recognize the faith of my childhood. I recognize perfectly well that Baptist churches have always taken strong theological stands against homosexuality, but what's happening today in that Texas protest is something very different.
Screaming profanity, threatening violence, and marginalizing vulnerable people is something Baptists of my youth, even the most conservative Baptists, would have distanced themselves from at all cost. In my day, Evangelicals seemed to take Jesus's teachings too seriously to engage in open terrorism.
I should add a strong caveat that some of the Baptists of my childhood were outspoken racists, so I'm not trying to paint them in an entirely positive light. I'm just saying that waving swastikas, brandishing guns, and screaming at parents and children is an escalation I would never have expected from 21st century Christians, no matter how conservative.
But that's exactly what's happening right not, maybe even as you read this story.
Protect Texas Kids protestors are expected to show up today outside First Christian Church at about 5pm Houston time. A group of Christians who say they hate the "LGBTQ agenda" will begin screaming profanities at Christians working to welcome and support beleaguered transgender people. Only one of those groups of Christians seems to remember Jesus's words in the Gospel of Matthew:
"Truly I tell you, whatever you did for one of the least of these brothers and sisters of mine, you did for me."
Speaking of "doing for the least of these," First Christian Church did not cancel their fundraiser when they learned about the planned protest, despite having suffered vandalism three times in recent weeks in attacks they say are related to their message that LGBTQ Christians are welcome and affirmed in their congregation.
They're going ahead as planned, apparently because they take seriously Jesus's command to love.
What about you? Do you want to help push back against astonishing waves of hatred coming from self-described Christians? Whether you're Christian or not, you can help First Christian Church in Katy by reaching out on Facebook with encouragement and love.
Do you know LGBTQ families in need? Do you feel helpless or hopeless? Rainbow Youth volunteers are ready to help. Right now.
Also, please consider contacting Rainbow Youth Project USA to learn how you can make a difference in the lives of LGBTQ teenagers in crisis.
************************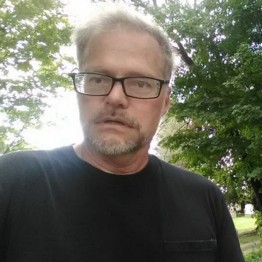 James Finn is a columnist for the LA Blade, a former Air Force intelligence analyst, an alumnus of Queer Nation and Act Up NY, and an "agented" but unpublished novelist. Send questions, comments, and story ideas to [email protected]
********************
The preceding article was previously published by Prism & Pen– Amplifying LGBTQ voices through the art of storytelling and is republished by permission.