AFI Fest Brings Future Queer Classics to LA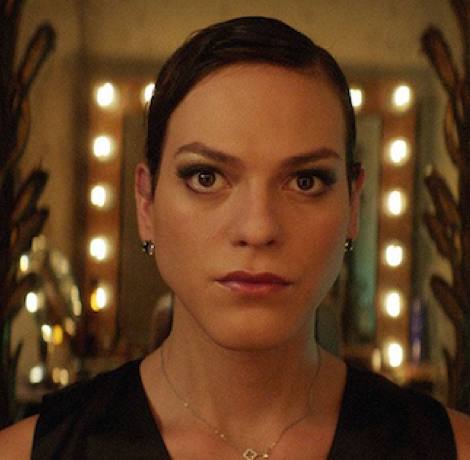 Two of 2017's most talked-about — and likely award-destined — LGBTQ movies are set to make their Los Angeles-area debuts at Hollywood's AFI Fest. The annual fall event, one of the city's best and most respected film festivals, opens on Thursday, November 9 and runs through the following Thursday, November 16, with most screenings happening at the TCL Chinese Theatres and the nearby Egyptian Theatre.

Call Me By Your Name, the Luca Guadagnino film based on the 2007 Andre Aciman novel about a 17-year-old who falls in love with a beguiling doctorate student while summering at his parents' seaside Italian villa, will be featured as one of AFI Fest's prestigious Centerpiece Gala selections. The sultry and visually stunning film, which stars Armie Hammer as the hunky older half of the young gay romance, made its debut at the Sundance Film Festival earlier this year. It's since received broad critical acclaim, and is expected to be a contender come movie awards season.

Another strong competitor – and one that could break awards ground for trans performances – is A Fantastic Woman (Una Mujer Fantastica), Chile's entry this year for the Best Foreign Language Academy Award. The film, which debuted earlier this year at the Berlin International Film Festival, stars Daniela Vega as a trans woman who, upon the sudden death of her older boyfriend, is shunned and tormented by his family, and eyed with increasing suspicion by police. Vega's resplendent performance is already receiving Best Actress awards buzz, and could mark the first time that a trans actor receives major accolades from Hollywood.

Yet another LGBTQ-themed Best Foreign Language Oscar entry screening at AFI Fest this year comes from Norway. In the gripping thriller Thelma, Joachim Trier directs the story of a young woman who suddenly develops supernatural powers as she breaks away from her devoutly Christian parents and explores her sexuality.

Two more full-length queer films will also show at this year's AFI Fest, which has established a strong track record for screening some of the best and most provocative queer titles from around the world.
From Canada comes A Skin So Soft (Ta peau si lisse), the hyper-masculine latest from maverick Québécois director Denis Côté, who also helmed 2013's lesbian-themed Vic + Flo Saw a Bear. Melding the documentary format with improvised dialogue, Côté follows as group of male French Canadian bodybuilders as they work out, tan, oil up and cavort with each other.

From South Africa comes the American premiere of High Fantasy, the identity-exploring tale of four young friends who head into the wilderness for an overnight camping trip, and wake to discover that they've swapped bodies, genders and races. Director Jenna Bass filmed with an iPhone, giving the work a particularly millennial feel.

Several LGBTQ-themed shorts will also be part of this year's AFI Fest. House of JXN looks at the dance clubs and rainbow families of Jackson, Mississippi. Still Devout is the story of a 23-year-old woman, still living at home, who must choose between her own needs (especially romance) and those of her family. From France comes Islands (Les îles) the latest from Yann Gonzalez (director of the 2013 queer feature You and the Night), which follows three characters through a labyrinth of love and desire.

A slew of excellent non-LGBTQ-themed films will of course also be screened at AFI Fest, including festival opener Mudbound (from lesbian director Dee Rees) and closer All the Money in the World (the world premiere of the latest from Ridley Scott, following a special AFI tribute to the director).

AFI Fest is one of few major festivals in the world to offer public tickets to screenings for absolutely free — but the process requires good timing and a bit of luck. Free tickets became available online on November 1, but they don't always get snatched up immediately, and more free tickets are often released to the public as the festival gets closer. The best way to avoid disappointment and ensure access to all screenings is with a festival pass, which starts at $400.

A word of caution for those hoping to snag free tickets to Call Me By Your Name: Since this is a Gala screening, regular free tickets are unavailable. Instead, the festival offers free "Gala voucher" reservations, which are then redeemable for free tickets at the screening purely on a space-available basis. Successful conversion of a Gala voucher into an actual ticket generally requires queuing at least an hour early.
2017 AFI Fest screening schedule:
Call Me By Your Name: Fri Nov 10, 7:30pm at TCL Chinese Theatre
A Fantastic Woman: Mon Nov 13, 9:30pm at Chinese 1; Tue Nov 14, 3:45pm at Chinese 1
Thelma: Sat Nov 11, 9:15pm at Chinese 5; Mon Nov 13, 1pm at Chinese 2
A Skin So Soft: Sun Nov 12, 7pm at Chinese 2; Wed Nov 15, 7:30pm at Chinese 2
High Fantasy: Sat Nov 11, 7pm at Chinese 5; Wed Nov 15, 3:45pm at Chinese 3
House of JXN (Shorts Program 2): Fri Nov 10, 9:45pm at Chinese 2; Mon Nov 13, 6:45pm at Chinese 2
Still Devout (Shorts Program 5): Sat Nov 11, 5:30pm at Chinese 2; Tue Nov 14, 4:15pm at Chinese 2
Islands (Shorts Program 6): Fri Nov 10, 11:59pm at Chinese 6; Sun Nov 12, 1pm at Chinese 2
Portrait of a Festival on Fire, AFI Fest returns with live screenings
AFI Fest returns this year with live screenings—and a roster that's typically chock full of queer breakout films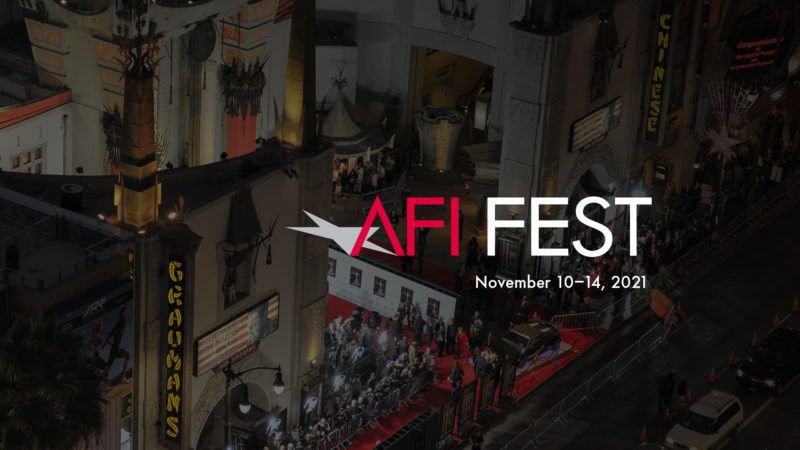 By Dan Allen | LOS ANGELES – Like most things last year, L.A.'s most prestigious mainstream film festival AFI Fest was forced to go virtual—but it still managed to include what proved to be some of the year's most critically lauded gay films, including I Carry You With Me and Uncle Frank. The fest's prior incarnation in 2019 served up one of the most acclaimed and popular lesbian movies in recent memory, Portrait of a Lady on Fire. 
So it's no surprise that as AFI Fest pivots back this year to a pando-transitional screening hybrid of virtual and in-person at the Chinese Theatres in Hollywood, the five-day lineup is once again crowded with LGBTQ+-themed excellence from the U.S. and across the globe. Safety protocols will of course be in effect—but for the squeamish, the anti-social, or the just plain lazy, a virtual (albeit more limited) AFI Fest schedule will again be available for 2021.
Whether you choose live or virtual, here are our picks for this year's queer (and -ish) flicks not to miss at AFI Fest, which runs November 10 to 14.
Opening AFI Fest this year is the world premiere of the hotly-awaited adaptation of John Larson's autobiographical musical, starring Andrew Garfield and directed by Lin-Manuel Miranda in his feature debut. Larson was of course the creator of the theatrical phenomenon Rent, and tick, tick… BOOM! is its origin story, as struggling New York City composer Larson responds to the pressures of life and the ravages of the AIDS epidemic. (Screening live with Red Carpet Premiere at TCL Chinese, November 10, 7:30pm)
One of the buzziest films to come out of this year's Venice and Toronto International Film Festivals is the latest from Jane Campion, featuring Benedict Cumberbatch as a deeply closeted gay cowboy in 1925 Montana whose repression manifests itself in the sadistic intimidation of his brother's new wife and her teenage son. (Screening live with Red Carpet Premiere at TCL Chinese, November 10, 7:30pm)
Great Freedom (Grosse Freiheit)
https://www.youtube.com/watch?v=CLQZoNZEOVU
Austria's official submission for next year's Best International Feature Film Oscar and a jury prize winner at this year's Cannes Film Festival, Great Freedom tells the story of irrepressible German homosexual Hans Hoffmann (Franz Rogowski) through several decades, from his wartime imprisonment for repeatedly breaking Nazi Germany's antigay Paragraph 175 law, and post-war following his life, loves and an unexpected friendship. (Screening live at Chinese 3, November 14, 4pm)
https://www.youtube.com/watch?v=mdORAHCydyY
While not technically LGBTQ+-themed, Petite Maman is director Céline Sciamma's eagerly anticipated follow-up to her wildly popular period lesbian romance Portrait of a Lady on Fire. In this film, Sciamma (who also directed 2011's Tomboy) returns to the themes of childhood and family: Eight-year-old Nelly has just lost her grandmother, and while exploring the woods near the matriarch's home, she meets another little girl with striking parallels to her mother. (Screening virtually beginning November 11; screening live at Chinese 1, November 13, 1:15 pm)
Paris, 13th District (Les Olympiades, Paris 13e)
Another film with a strong Portrait of a Lady on Fire connection is this French graphic novel adaptation starring Noémie Merlant (Portrait painter Marianne) as Nora, whose new life in Paris is complicated when she's mistaken for a cam girl. Céline Sciamma also collaborated on the script here, which features a tapestry of love stories including that of free-spirited Émilie and her new roommate Camille. (Screening virtually beginning November 11; screening live at Chinese 1, November 11, 8:15pm)
https://www.youtube.com/watch?v=NSodXElSVTQ
Composer and social justice warrior Leonard Bernstein tells his life story in his own words, artfully pieced together here from many interviews conducted throughout his career, and augmented by segments from his letters, as published in the award-winning 2013 book The Leonard Bernstein Letters. (Screening live with director Douglas Tirola in attendance at Chinese 4, November 12, 3:15pm)
An award winner at this year's Berlin International Film Festival, Ramon and Silvan Zürcher's film focuses on the interpersonal relationships and behavioral cues surrounding a young Swiss woman, Lisa, as she moves out of the apartment she's shared with Mara, who's clearly been more than just her friend. (Screening live along with a conversation with directors Ramon and Silvan Zürcher at Chinese 3, November 14, 1pm)
https://www.youtube.com/watch?v=NSodXElSVTQ
Seen here in its American debut, Wildhood follows Two-Spirit Mi'kmaw teenager Link as he sets off with his younger half-brother Travis in a search for Link's long-lost mother. Along the way they meet Pasmay, another young Mi'kmaw Two-Spirit, and what had at first seemed bleak for Link evolves into a beautiful journey of discovery about family, origins, identity and young love. (Screening live with producers Gharrett Paon and Damon D'Oliveira in attendance at Chinese 3, November 13, 4pm)
AFI Fest 2021's numerous shorts programs will also be peppered with LGBTQ+-themed goodness. Coded: The Hidden Love of J.C. Leyendecker looks at the coded advertisements created by the legendary but closeted gay illustrator. In Israel's Her Dance, estranged transwoman Aya surprises her Orthodox Jewish family by showing up for Shabbat. From Puerto Rico comes Mano Santa, in which a grandfather briefly harbors his runaway grandson after he's fled home. In Boys of a Certain Age, a teenager faces danger and excitement during a weekend of self-discovery with his best friend. Set in Cyprus, A Summer Place follows Tina on her birthday, as a chance encounter stops her from giving up everything.
And a couple of LGBTQ+ film icons will be representing at AFI Fest this year, albeit in non-queer titles, in the form of Pedro Almodóvar's latest Parallel Mothers (starring Penelope Cruz and longtime Almodóvar muse Rossy de Palma), and the arty and meditative Memoria, in which Tilda Swinton plays a Scottish orchid farmer visiting Colombia who struggles to make sense of the sudden-onset sound that only she can hear.
West Hollywood Halloween Events 2021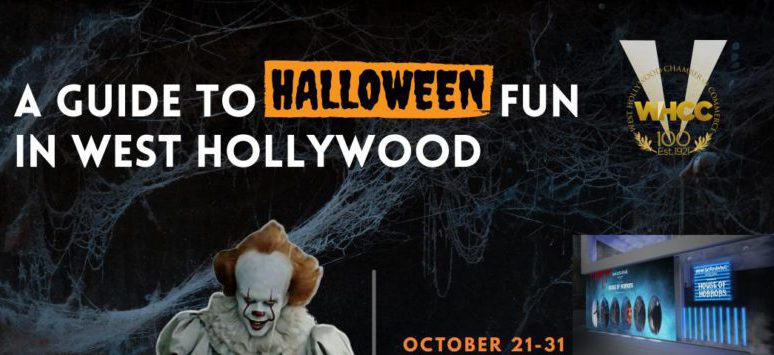 WEST HOLLYWOOD – The West Hollywood Chamber of Commerce has released its annual Halloween events guide available here.
Project Angel Food's 2021 Telethon raises $1.1 million
Project Angel Food is thankful to have received support from friends and the community providing the funding needed to sustain their service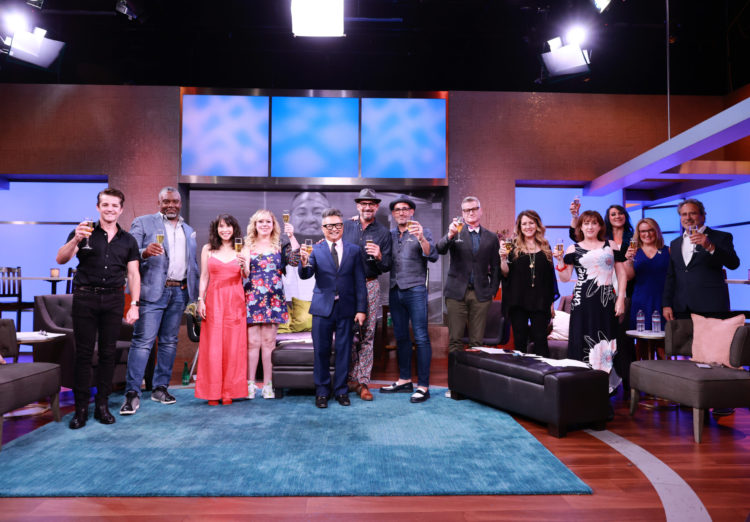 HOLLYWOOD – Los Angeles charity Project Angel Food succeeded in raising $1,126,090 far surpassing their fundraising goal of $800,000 in their 2021 Telethon which aired on KTLA 5 Saturday evening. The Telethon, LEAD WITH LOVE 2021 was presented by City National Bank.
Hosted by by Will & Grace star Eric McCormack and KTLA anchor Jessica Holmes along with Loni Love and Alec Mapa as co-hosts, the evening broadcast opened with a surprise greeting from British Rockstar musician Ringo Starr.
It's been a difficult year for everyone, and Project Angel Food is thankful to have received so much support from friends and the community and providing the funding needed to sustain the expanded service to those in need, preparing and delivering over one million medically tailored meals to our most vulnerable neighbors. Project Angel Food Executive Director Richard Ayoub said, "I am overwhelmed with gratitude and inspiration. The success of this tells me Los Angeles is with us every step of the way."
A good deal of celebrity star power helped to boost the donations which were taken in by phone, online, and text. Loni Love, author, and host of The Real, presented her $25,000 winnings from her recent appearance on ABC's Celebrity Family Feud. Her donation joined that of actor Jamie Lee Curtis who called in live via Skype, made a $10,000 gift from her family foundation.
The Herb Ritts Foundation offered a "match challenge" of $75,000, agreeing to match donations coming in over an hour up to $75,000. The match was reached in just 27 minutes.
Other big donors for the night included: $50,000 each from Susanna Blinkoff & Jordan Corngold, Connie Frank, and Mary Fisher; $30,000 National Rongxiang Xu Foundation & Human Heritage Project; $26,000 from Michael J. Libow; $25,000 from Stanley and Joyce Black Family Foundation, Block Party WeHo, San Manuel Band of Mission Indians, The Chuck Lorre Family Foundation, WEN Hair and Body Care by Chaz Dean, Whole Foods Market, and Main Street Catering…and our thanks to everyone who donated!
A special Tribute was paid to Chef Randy Nakamura, who died from COVID this past year, by celebrity chefs Cat Cora and Stuart O'Keeffe, and actor Brad Garrett, who met Chef Randy at Project Angel Food. Eric McCormack then led a toast, lifting a glass with all the stars in studio to Chef Randy, followed by a special performance by LeAnn Rimes, singing Throw My Arms Around the World, beautifully capturing the spirit of the evening.
Highlights and behind-the-scenes of the night can be seen at Project Angel Food's website…and it's still possible to donate by texting LOVE20 to 50155.