Transgender woman defeats transphobic incumbent in Virginia House race, historic
Defeats a 35 year incumbent who is one of the state's most homophobic candidates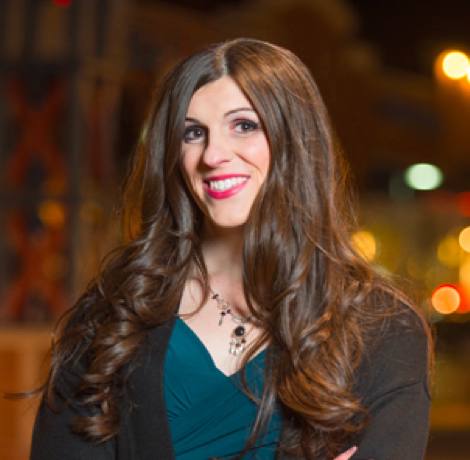 LAKE RIDGE, Va. — Danica Roem on Tuesday soundly defeated Virginia state Del. Bob Marshall (R-Prince William County) in a race that garnered national attention.
With 100 percent of precincts in the 13th District reporting, Roem defeated Marshall by a 54-45 percent margin.
Roem, a former journalist, will become the first openly transgender person seated in any state legislature in the country once she is sworn into the Virginia House of Delegates in January.
Althea Garrison in 1992 became the first trans person elected to a state legislature in the U.S. when she won a seat in the Massachusetts House of Representatives, but she did not publicly discuss her gender identity during the campaign. Stacie Laughton in 2012 became the first openly trans person elected to a state legislature when she won a seat in the New Hampshire House of Representatives, but she later ended her bid to sit in the chamber after convictions for credit card and identity fraud became public.
Andrea Jenkins, who is a trans woman of color, on Tuesday was elected to the Minneapolis City Council.
Marshall attacked Roem over her gender identity
Marshall, who has represented Virginia's 13th District since 1992, has been one of the General Assembly's most outspoken opponents of LGBT rights.
Marshall co-wrote Virginia's constitutional amendment defining marriage as between a man and a woman that voters approved in 2006. A bill that he introduced in 2011 sought to ban gays and lesbians from the Virginia National Guard.
Marshall in 2016 introduced a bill that would have prevented municipalities from enacting measures against discrimination based on sexual orientation and gender identity. Members of the Republican-controlled House General Laws Subcommittee earlier this year killed Marshall's House Bill 1612, which would have prohibited trans people from using public bathrooms based on their gender identity.
Marshall throughout the campaign repeatedly attacked Roem and her gender identity and used male pronouns to identify her.
Voters in the 13th District earlier this month received anti-trans robocalls from the American Principles Project, an organization that opposes marriage rights for same-sex couples and champions other conservative causes. American Principles Project Chair Sean Fieler, who lives in New Jersey, on Sept. 11 donated $20,000 to Marshall's campaign.
"To every person who's ever been singled out, who's ever been stigmatized, who's ever been the misfit, who's ever been the kid in the corner, who's ever needed someone to stand up for them when they didn't have a voice of their own because there's no one else who was with them, this one's for you," said Roem as she spoke to hundreds of supporters who were attending the Prince William County Democratic Party's election night party at Water's End Brewery in Lake Ridge. "This one is for, most importantly, the people of Haymarket, Gainesville, Manassas, Manassas Park."
Roem told the Washington Blade after she spoke that Marshall had yet to speak with her and formally concede.
Local, national advocacy groups hail Roem's victory
Equality Virginia's Political Action Committee, the Human Rights Campaign, the Gay and Lesbian Victory Fund, the Trans United Fund, the Pride Fund to End Gun Violence, EMILY's List and the Progressive Change Campaign Committee are among the organizations that endorsed Roem. Former Vice President Biden and other prominent Democrats backed her campaign in recent weeks.
The Blade on Tuesday afternoon saw two HRC staffers speaking with voters outside Manassas Park City Hall before they cast their ballots.
The Victory Fund and the Trans United Fund also had staffers and volunteers canvassing in the 13th District in the days leading up to the election.
"Danica's more than qualified to be a state representative," said Sarah Scanlon of Trans United on Tuesday as she spoke with the Blade at Roem's campaign headquarters near downtown Manassas.
"Another barrier was broken tonight," added state Sen. Adam Ebbin (D-Alexandria) in a text message he sent to the Blade early Wednesday. "The voters spoke and elected Danica Roem to address the issues they care about. She is waking Virginia up from history. A new chapter has begun."
James Parrish, executive director of Equality Virginia, a statewide LGBT advocacy group, in a press release described Roem's victory as "not only a victory for transgender Virginians, but for transgender Americans as well." State Dels. David Toscano (D-Charlottesville) and Charniele Herring (D-Alexandria) echoed Parrish in a statement the Democratic Party of Virginia issued.
"As a journalist, Danica Roem has covered the issues critical to Virginians and listened to a wide range of perspectives," said Toscano and Herring. "During her campaign, Danica expanded this approach by listening to area residents' concerns and making them integral to her own policy platform. Danica will bring a reporter's eye to Richmond, and we eagerly anticipate her results-oriented approach to deliver for her constituents in the 13th."
First out lesbian elected to Va. House
Roem is among the Democrats across Virginia who either unseated Republican incumbents or defeated GOP challengers for statewide office.
Lieutenant Gov. Ralph Northam defeated former Republican National Committee Chair Ed Gillespie in the race to succeed Gov. Terry McAuliffe by a 54-45 percent margin.
Herring won re-election by beating Republican John Adams by a 53-47 percent margin. Fairfax will succeed Northam as lieutenant governor after he defeated state Sen. Jill Vogel (R-Fauquier County) by a 52-48 percent margin.
Dawn Adams on Tuesday became the first openly lesbian woman elected to the General Assembly when she defeated state Del. Manoli Loupassi (R-Richmond) by 326 votes. Chris Hurst, a former reporter for WDBJ, a Roanoke television station, defeated state Del. Joseph Yost (R-Giles County) by a 54-46 percent margin.
Hurst's girlfriend, WDBJ reporter Alison Parker and her cameraman, Adam Ward, were shot to death on Aug. 26, 2015, as they were interviewing Smith Mountain Lake Regional Chamber of Commerce Executive Director Vicki Gardner during a live broadcast.
"Hurst's victory is proof that pro-LGBTQ and pro-gun reform candidates can win, even in rural Southwest Virginia," said the Pride Fund to End Gun Violence in a press release.
GOP Trans City Councilwoman says she's uniquely positioned
"If we aren't a part of our government, we cannot be a voice of freedom- of reason if & when issues regarding our LGBTQ [identities] come up"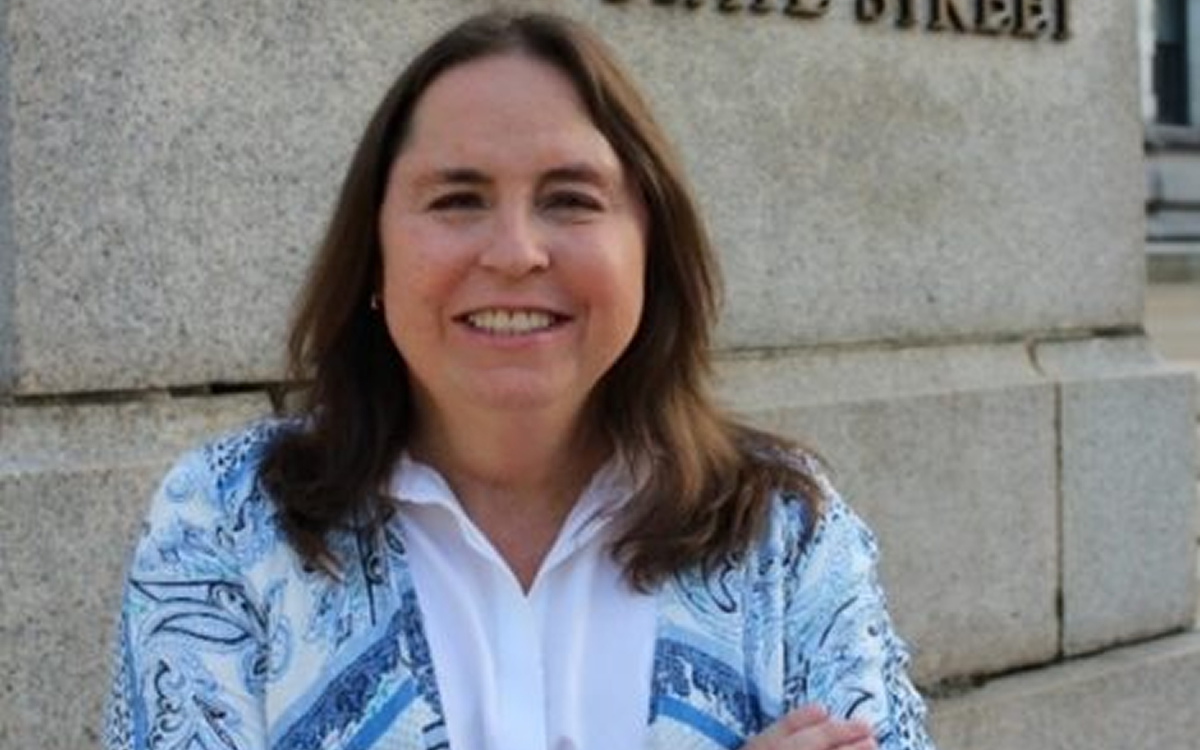 Note: Other portions of Jennifer Williams' interview with The Washington Blade were featured in a previous article alongside interviews with four other LGBTQ officeholders
TRENTON, N.J. – Jennifer Williams, who recently became the first LGBTQ person on the Trenton City Councilmember and the first openly transgender person elected in New Jersey, connected with the Washington Blade last week to discuss topics including how she reconciles her gender identity with her membership in the Republican Party.
While Williams is grateful for her broad base of support, including from progressive Democrats, it perhaps did not come as a surprise considering her record as a longtime LGBTQ advocate and public servant who chaired the municipal Republican Party in Trenton and served on the city's Zoning Board of Adjustment for 14 years.
Plus, Williams said in emailed responses to questions from the Blade that her views on LGBTQ matters are closer to those held by Democrats than by Republicans.
"If I have to put my views on LGBTQ policy issues in one mainstream bucket, I would clearly be more aligned with national and New Jersey Democrats on our rights, equalities and freedoms than the Republican National Committee's platform and what some GOP leaders espouse," Williams said.
"That important difference between the two major parties is why it is integral that I stay and fight against anti-LGBTQ bigotry and discrimination," she added.
Williams sees her position as an elected official who is both trans and a Republican as an opportunity to effectuate positive change from within her own party.
"Other LGBTQ folks may not understand why I try to advocate on the right and in the Republican Party," she said. "But all I know is that until I am no longer the first LGBTQ or transgender person [whom] many Republican leaders meet, we will always have to worry about legislative actions or executive orders against us."
Williams said she is in a unique position, and one that is imbued with a big responsibility:
"If I can be effective in helping some bad Republicans rethink their opinions of who we are," she said. "Maybe we can get some of them to 'tap the brakes' on anti-LGBTQ legislation coming down the pike."
"I have a 'particular set of skills,'" Williams added, "And I feel called to use them to help protect our community."
The Republican Party was founded in the mid-19th century by abolitionists who sought to fight for individual freedoms, liberties, self-determination and happiness, Williams noted, even if some GOP leaders do not demonstrate those values where it concerns LGBTQ people.
LGBTQ Americans "really do need to be in the corridors of power and at the table where decisions are made," Williams said. "Coming from the same home state as Marsha P. Johnson, who did so much for us so long ago, I know how important my being a [member of the] City Council can be."
Of course, Williams said, she is not alone. LGBTQ officeholders across the country are putting into practice the idea that representation is crucially important in the fight for equal rights no matter who they are or where they have been elected, she said.
"If we aren't a part of our government, we cannot be a voice of freedom and of reason if and when issues regarding our LGBTQ [identities] come up," Williams said.
Despite the proliferation of state and local anti-LGBTQ bills, particularly proposals targeting the trans community, Williams sees reason to be hopeful.
"What is exciting is that we have gone from [Virginia state Del.] Danica Roem being the first transgender person to be elected to a state legislature just over five years ago to where now, she is running for [Virginia] Senate and there are at least eight other transgender legislators," Williams said.
The visibility of LGBTQ officeholders tends to encourage other members of the community to run for public office, she said.
"That is wonderful, and I think is what we need to duplicate and triplicate wherever we can," Williams said, adding that the LGBTQ Victory Fund "is working very hard at this."