West Hollywood set to take action after animal grooming incident
New requirements for animal grooming businesses could become a national model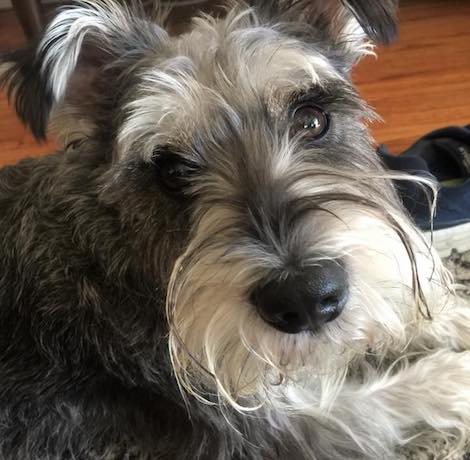 ORIGINALLY Published on December 17, 2017 and UPDATED OCTOBER 10, 2018 (final paragraph) 
When Troy Masters, Publisher of the Los Angeles Blade, got a call from the grooming salon manager at a newly opened and prominent West Hollywood adjacent (Beverly Grove) pet store to which he had taken his 1-year old dog Cody, his heart sank. He was told that one of Cody's eyes was extremely red and that he needed to be seen by a vet.  
Masters, who was at work, agreed that the manager should rush him to a nearby vet and call as soon as they returned with Cody. Masters says he made a conscious decision to remain calm rather than explore the story of what happened on the spot. The manager seemed to minimize it, saying "this happens to some dogs when they get stressed out," according to Masters.
"I called the vet the groomers had taken Cody to and had them send me the notes from his visit and it was then that I realized the severity of the injury," said Masters. "Severe ecchymosis of the sclera of both eyes," the report read, "likely due to tugging at the grooming restraints."
The blood vessel in both of Cody's eyes had burst.
But Cody's own veterinarian confirmed Masters' worst fear — Cody had likely jumped out of the tub during bathing or off of the grooming table, and for a few seconds was left hanging by the noose around his neck. There was no other explanation for the injury, the vet told him.
Masters shared images on Facebook of Cody's eyes with an explanation of what happened and dozens of people commented online about the trauma. "I was fishing to find out how common the injury is and it was apparently unheard of. People were incredulous that such an injury could happen. Many urged me to sue and some wanted me to name the grooming salon, but I had unfinished business with them," he said.
"I called upper management and demanded to see video of the entire grooming," Masters says. "They were cooperative and responsive. What they showed was me was ultimately inadequate because despite having cameras in every corner of the store, they were unable to show me video of the bathing area," he says. He was told that until this incident they had not realized video was never installed in the bathing area.
"The company admitted the injury happened during the bathing process," says Masters.
After some back and forth, Masters says they offered to cover vet bills related to the injury, provide food for a year and give free grooming to Cody for one year. "I wanted them to make internal or procedural changes and asked them to promote those changes by purchasing an advertising campaign in this newspaper. I wanted more from them for my dog's trauma and for my own, certainly not their grooming services."
The advertising proposal was rejected and withdrawn but the company promised to identify and address the issues that led to the injury. "I wanted them to get ahead of regulatory changes that I decided I would pursue through my contacts but they have a public relations arm," Masters said.
Changes
In nearly all grooming facilities, a groomer's "noose" is used to restrain an animal during bathing or styling.
West Hollywood Councilmember and former Mayor Lauren Meister has introduced a code that seeks will insist grooming businesses have breakaway collars for dogs, so something like what happened to Cody doesn't happen again.
Groomers are not required by state law to have certification from an accredited program. Although there have been attempts in the State Legislature to develop a formal, statewide certification process, these attempts have faced opposition from the pet grooming and retailer industry.
A grooming business must hold a license to conduct animal grooming in the City of West Hollywood, but there are currently no requirements for training or certification for groomers or other individuals handling animals.
This new item proposes the City develop amendments to its Municipal Code to require the following:
1. Groomers and anyone involved in the bathing or styling of animals at the facility must be certified by an accredited (or reputable) animal grooming program.
2. Proof of training certification must be required to attain a business license for new businesses or renew a business license for existing businesses.
3. Certificate of completion of training must be displayed at the place of business.
4. Only breakaway groomer's leashes may be used at bathing stations and styling stations. Standard groomer's leashes (such as "nooses" or "loops") do not have a way for the animal to be automatically released in case the animal should jump or fall from the groomer's table or bathing tub. A breakaway leash may be one that works with Velcro strips along the neck-line or a leash with a buckle that releases when pressure is applied (similar to breakaway collars) or some other similar mechanism that will protect the animal.
5. Video cameras would be required in bathing and styling areas of grooming facilities.
The consent item was approved by the entire City Council and in coming weeks will be open to public comment and debate before being implemented.
"Sparked by Troy's experience with Cody, and as a dog guardian myself — every time I bring my dog (Spike) in for grooming and see him on that table — and my dog can be a little nutty, I wonder if my dog jumped off what would happen. And if someone isn't trained to deal with that possibility, we could have more accidents. Although current codes regarding pet grooming in WeHo are very robust, there's always room for improvement," Meister says.
"As grooming and doggie day care become more and more popular because people are busy or they can't do grooming themselves, it's important for us as Councilmembers to be aware about what's going on and be flexible to make changes to laws when necessary. And for people who say this might be overkill, well, if it's your dog and your dog wasn't being supervised and jumped off a table and the groomer wasn't trained or wasn't in the room, then you'd be wishing there was more regulation," Meister adds.
West Hollywood Councilmember, John D'Amico says the reality of the City is that residents take their pet guardianship very seriously. A prime example is the expansive two new pet areas set to open in January in the West Hollywood Park.
The new areas are all off-leash and furnished with artificial turf. They will be located on either side of the outdoor basketball courts at the north end of West Hollywood Park.
The small dog area will be 4,250 square feet, and the large dog area will be 7,350 square feet.
Each dog park features benches, shade trees, small mounds and turf terraces for romping, and water stations.
"Our city has about 450 kids under the age of 5-years-old and at the time of the West Hollywood Park design, we spent a lot of time and were going to give space to a tot-lot and for many of us it was a completely oddball decision," D'Amico says.
"We were making a regional park for all the rich people who lived in the Los Angeles Hills, instead of the residents of the City who had dogs and wanted the dog park. There just aren't that many kids in WeHo. Ultimately it's a demographic issue of a unique city. The city of L.A. is 40 percent kids, but WeHo has about 5 percent or less. Residents and visitors alike are excited. It's about community making," D'Amico adds.
Joshua Schare, Community Manager for the City of West Hollywood, says the City has a deep history advocating for the rights of animals and has been on the leading edge municipal legislation to insure that they're treated humanely and fairly.
"The city has an ordinance prohibiting the sale of puppies from puppy mills being resold in retail establishments. The city has an ordinance against cat declawing – pet issues and the welfare of animals are at the heart of the city of WeHo," Schare says.
Meister says her goal is to make the breakaway restraints and other requirements state law.
"If we can get this passed and put something together that works for everyone, then I will go to colleagues outside our city… and once we get other Westside areas on board, we can go to Assembly member Richard Bloom or Senator Ben Allen, and say, 'Hey, look at what we've done — we want this to be statewide. If we can get it there to the state level, I will push for 'Cody's Law,'" Meister says.
The City of West Hollywood has added this item to its consent calendar as a legislative agenda item for Monday, October 15, 2018. Cody will be in attendance with Troy.  See agenda item 6.
Assemblymember Santiago: Up food access to undocumented Californians
A study from the Food4All Coalition, in partnership with UCLA research, 45% of undocumented Californians face food insecurity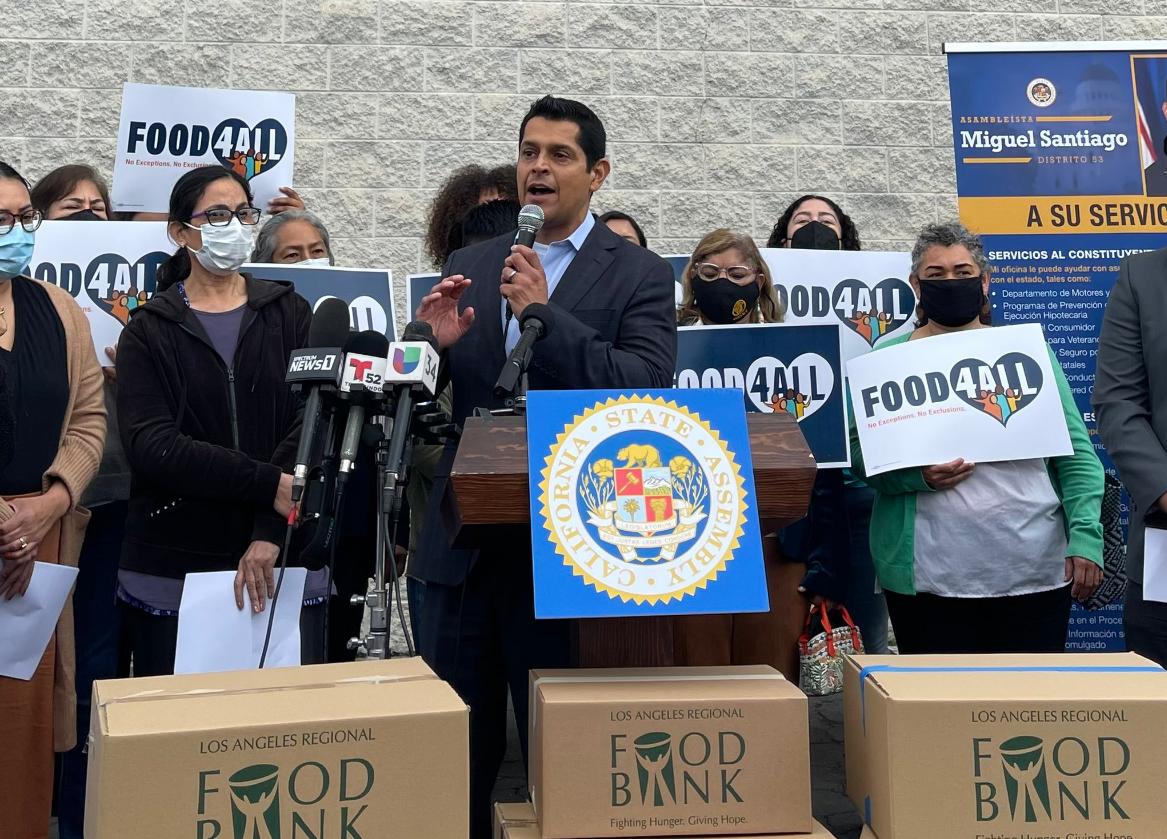 LOS ANGELES – The sharply rising costs of food, housing, gasoline, coupled with the inflation rate hovering at 8.3% has many Californian scrambling to supplement their access to food. The cost for food alone in the Southern California region has risen 1% from February 2022 to March 2022, and food prices were 8.8% higher than in March 2021.
Governor Gavin Newsom had previously announced in January that he intended to extend CalFresh public food assistance programs in the budget to include undocumented immigrants ages 55 and over, a move advocates including state Assemblymember Miguel Santiago, who represents the 53rd District covering parts of downtown L.A. applauded as a first step in curbing food insecurity for millions of low-income Californians.
At the beginning of the month in Newsom's revised budget the governor removed exclusions to the California Food Assistance Program for Californians 55 and older, regardless of immigration status.
Santiago, joined by the Food4All Coalition, the LA Regional Food Bank, the California Immigrant Policy Center, Gender Justice LA, and Nourish California gathered for a ' Food4All" rally Friday in Los Angeles to ensure that all ages are to be included in Newsom's revised proposal.
"If you qualify for CalFresh program, you should have the ability to obtain the dollars to be able to feed your kids," said Santiago.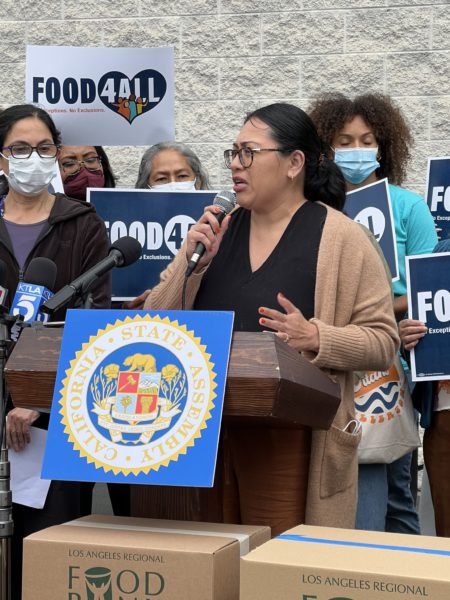 Betzabel Estudillo, a senior advocate with Nourish California told the rally attendees; "This campaign has been years in the making. We appreciate the governor's proposal, but the need is greater. Nearly half of undocumented Californians face food insecurity. It's even worse for children – 2 out of every 3 are going hungry."
Currently, all undocumented people are ineligible for CalFresh benefits. Only certain low-income immigrants that have lived in the U.S. for at least five years, including those admitted for humanitarian reasons and those with permanent residence, may be eligible for the benefits. Immigrants who receive disability-related assistance or benefits and children under 18 years old with permanent residency are also eligible, regardless of their entry date.
Newsom's proposals would revise those CalFresh benefits restrictions.
According to a study from the Food4All Coalition, in partnership with UCLA Center for Health Policy Research, 45% of undocumented Californians face food insecurity.
"We're pushing for a budget that includes over $500 million to be able to feed those who are the hungriest in the state of California," said Santiago.
Newsom has until the end of June to finalize the budget.
With rising food costs, we're having a rally so all Californians, regardless of immigration, can access food!

Great joining @LAFoodBank, @Nourish_CA, @GJLAScoop, @CALimmigrant and the Food4All Coalition! pic.twitter.com/RVaarljKET

— Miguel Santiago (@SantiagoAD53) May 20, 2022
Triple A: Gas prices continue to set new records
The average price for self-serve regular gasoline in California is $6.06, which is 21 cents higher than last week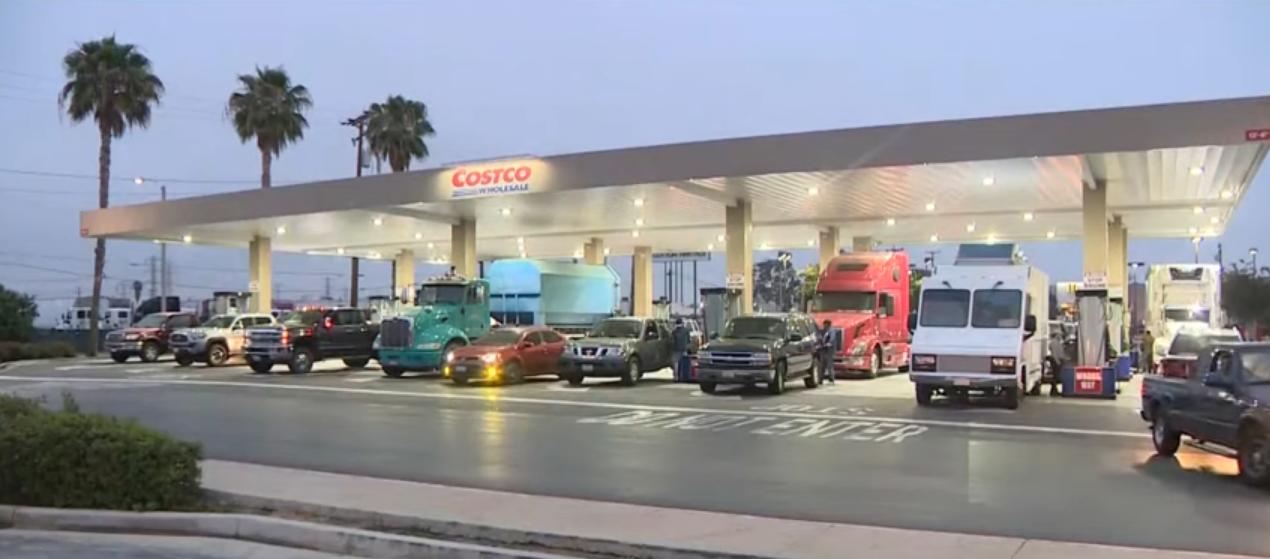 LOS ANGELES – Gas prices throughout the U.S. continue to sent new records, due to inflation, high demand, and high cost of oil. In Southern California breakdowns in two local refineries as well as supply issues are also having a direct impact on pump prices, according to the Auto Club's Weekend Gas Watch. 
The average price for self-serve regular gasoline in California is $6.06, which is 21 cents higher than last week. The average national price is $4.59, which is 17 cents higher than a week ago.
The average price of self-serve regular gasoline in the Los Angeles-Long Beach area is $6.10 per gallon, which is 20 cents higher than last week, 29 cents higher than last month, and $1.92 higher than last year. In San Diego, the average price is $6.02, which is 17 cents higher than last week, 26 cents higher than last month, and $1.87 higher than last year.
On the Central Coast, the average price is $6.04, which is 18 cents higher than last week, 22 cents higher than last month and $1.89 higher than last year. In Riverside, the average per-gallon price is $5.98, which is 17 cents higher than last week, 25 cents higher than last month and $1.89 higher than last year. In Bakersfield, the $5.98 average price is 15 cents more than last Thursday, 21 cents higher than last month and $1.94 higher than a year ago today.
"The reasons for the increase are not just the war and some refinery supply issues, but also inflation and competition for resources to produce diesel fuel, which is about 50 cents more expensive than regular unleaded gasoline," said Auto Club spokesman Doug Shupe. "Memorial Day travel will likely add to the demand for gasoline. The Auto Club expects an 11 percent increase in holiday weekend travel volume compared to last year."
The Auto Club recommends the following tips to save money on gas:
Look into carpooling if you commute a significant distance. Carpooling with one other person cuts commute costs in half, and you can cut your commute costs by two-thirds by carpooling with two other people.
Make sure your tires are properly maintained and inflated to the correct level.
Maintain your car according to the manufacturer's recommendations. Regular service will ensure optimum fuel economy.
Avoid "jackrabbit" starts and hard accelerations. These actions greatly increase fuel consumption.
Slow down and drive the speed limit. Fuel economy peaks around 50 mph on most cars, then drops off as speed increases. Reducing freeway speeds by 5 to 10 mph can increase fuel economy by as much as 14%.
Use cruise control on the highway to help maintain a constant speed and save fuel. However, never use cruise control on slippery roads because you could lose control of the vehicle.
Minimize your use of air conditioning.
Avoid extended idling to warm up the engine, even in colder temperatures. It's unnecessary and wastes fuel.
Remove unnecessary and heavy items from your car.
Minimize your use of roof racks and remove special carriers when not in use.
Download the AAA App to find the cheapest gas prices near you.
The Weekend Gas Watch monitors the average price of gasoline. As of 9 a.m. on May 19, averages are:
Gas prices in LA County hit another record high, averaging $6:
California readies 3,000 miles of network infrastructure
Newsom announced that California is one step closer to delivering affordable high-speed internet service to communities throughout the state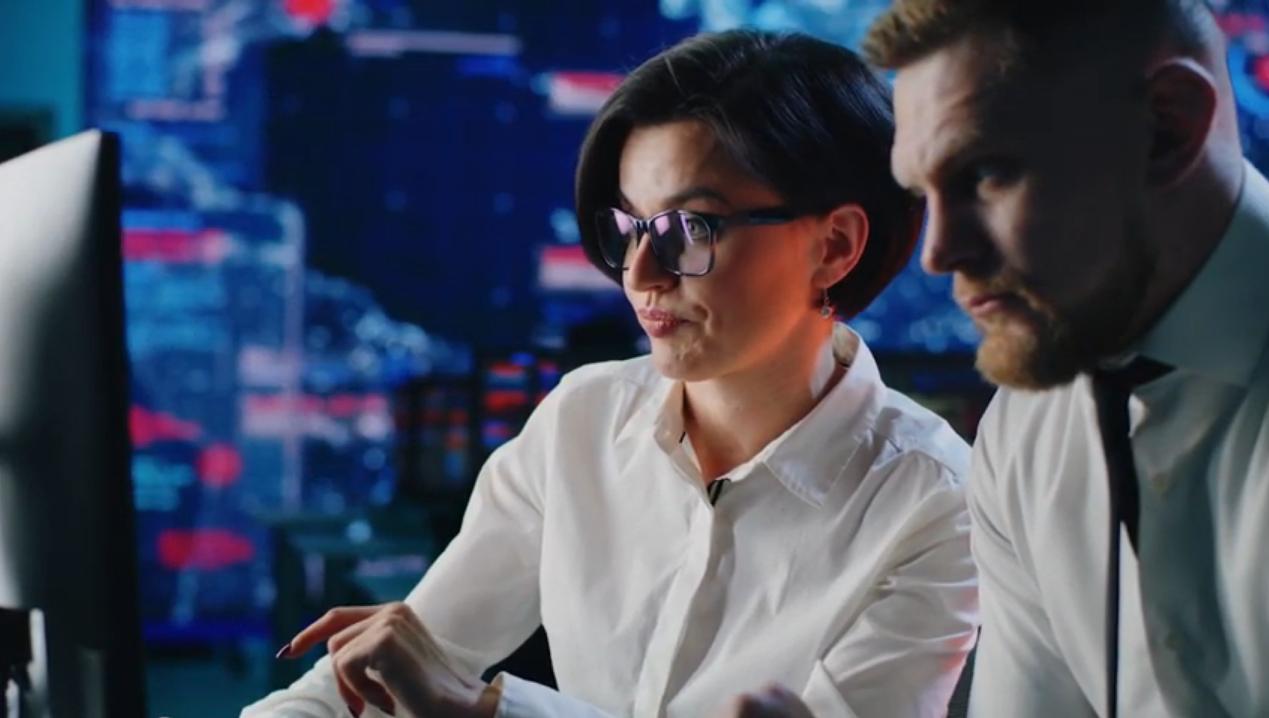 SACRAMENTO – Governor Gavin Newsom announced that California is one step closer to delivering affordable high-speed internet service to communities throughout the state on Friday, awarding new contracts that will supply the materials necessary for building 3,000 miles of broadband infrastructure.
The California Department of Technology, as part of the state's Middle-Mile Broadband Initiative, awarded contracts to two vendors totaling nearly $225 million that will allow the state to purchase enough optical fiber and materials to construct 3,000 miles of the network.
"Delivering broadband to all is essential to California's success," said Governor Newsom. "Access to high speed internet can mean the difference between launching a successful career and being without work. Once constructed, this network will be the largest in the world – and our action today will make the promise of broadband for all a reality."
California is strengthening broadband connections to improve access to education, health services and employment opportunities throughout the state. The Middle-Mile Broadband Initiative is the first step to creating an open-access, middle-mile network that will build infrastructure to bring high-speed broadband service to unserved and underserved communities, regardless of technology used, on equal economic and service terms.
675,000 underserved Californians would gain access to high-speed internet across the state with new broadband network

The action today is one part of a comprehensive and long-term approach to tackling the broadband infrastructure deficiencies still impacting rural and low-income communities, bringing the state closer to achieving affordable, high-speed broadband internet service for all communities. Construction on the middle-mile network is expected to be completed by December 2026.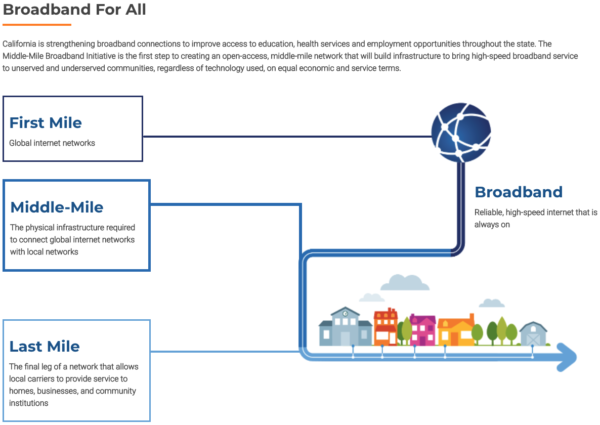 Middle-mile network refers to high-capacity fiber lines that carry large amounts of data at higher speeds over longer distances between local networks. It is the physical infrastructure required to connect global internet networks with local networks and is an essential component of the state's Broadband for All efforts.

Supply chain issues and nationwide broadband projects have created competition to secure necessary materials. The state's Invitation For Bid (IFB) was a proactive step to ensure supplies will be available at a pre-negotiated price when they are needed. The state has the ability to add an indefinite amount of materials as needed to complete construction over the next four years.

As a result of the competitive process, the state is guaranteed to have conduit, vaults, optical fiber and construction hardware readily available for the next four years as construction begins in earnest.

Government Operations Secretary Amy Tong said purchasing the material for the network is a critical first step to make sure California has the supplies it needs for construction of the middle-mile network in the coming years.

"This fiber will be the backbone of the middle-mile network, which will bring access to unserved and underserved Californians so they can participate equally in digital society," Tong said.

Russ Nichols, acting director of the California Department of Technology and chair of the Middle Mile Advisory Committee, said the projects will begin soon.

"With this milestone in place, we can continue our planning with Caltrans to begin installing the fiber as soon as possible," Nichols said.

Last year, the Governor signed historic legislation allocating $6 billion for achieving Broadband for All, including $3.25 billion for the middle-mile network and this year's revised budget proposes an additional $1.1 billion to support the project as it moves into construction.

The 2021 legislation included:
$3.25 billion to build, operate and maintain an open access, state-owned middle-mile network.
$2 billion to set up last-mile broadband connections that will connect homes and businesses with local networks. The legislation expedites project deployment and enables Tribes and local governments to access this funding.
$750 million for a loan loss reserve fund to bolster the ability of local governments and nonprofits to secure financing for broadband infrastructure.
Creation of a broadband czar position at the California Department of Technology, and a broadband advisory committee with representatives from across state government and members appointed by the Legislature.
In 2020, the state mobilized companies, business leaders and philanthropists through public-private partnerships to facilitate distance learning at school districts in need across the state. The effort helped connect students lacking high-speed internet or an appropriate computing device at home with donated mobile hotspots, laptops, Chromebooks, tablets and other devices.