Steve Mnuchin's on this guy's sh*t list
Horse manure gifted to Treasury Secretary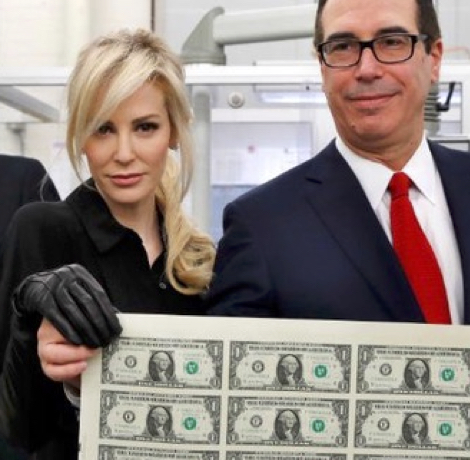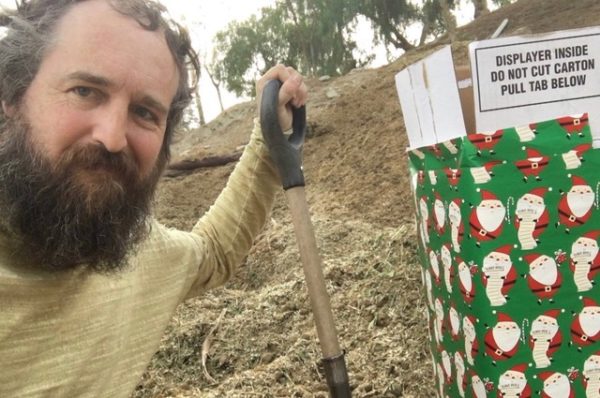 Treasury Secretary Steven Mnuchin, a former Hollywood producer and
Goldman Sachs banker, and his former actress wife Louise Linton apparently adore Donald Trump's greedy aspirational "Apprentice" theme—"money, money, money." It was enough to drive Los Angeles County psychologist Robert Strong to protest with a smelly Christmas present: a nicely wrapped box of horseshit.
An exemplar of the richest 1%, the Mnuchin's posed  with a sheet of $1 bills at the Bureau of Engraving and Printing in Washington, D.C. in mid-November in a photo the twitter-verse dubbed as villainy personified.
When "Fox News Sunday" host Chris Wallace raised the viral villainy meme with  him in an interview about tax reform, Mnuchin said: "I guess I should take that as a compliment that I look like a villain in a great, successful James Bond movie."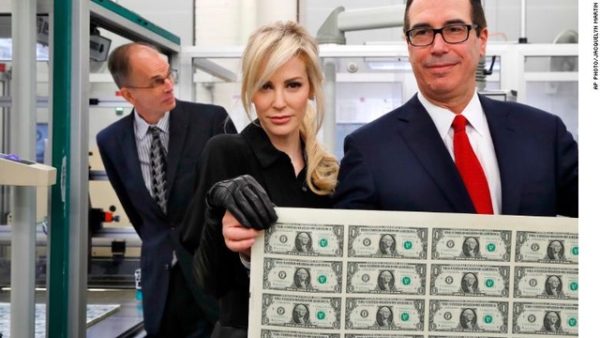 But for all the snark on Twitter, it was a New York Times fashion reporter who drove the point home. "Actresses of a certain fame are generally pretty canny about their visual messaging," wrote Vanessa Friedman, especially part-time former actress Linton who got into a social media war last August over an Instagram photo she posted, stepping off a taxpayer-funded government plane bragging about her designer dresses.
With her "long leather dominatrix gloves, a long leather skirt, wide black belt, black blouse and black stilettos," Linton is either "the most tone-deaf image maker in the administration or its most Machiavellian," the fashion reporter wrote.
Black leather, after all, said Friedman, "is the de facto outfit of villains everywhere, from generic Nazis with their black leather trench coats to Hermann Goering's black leather boots, The Terminator (Version 1), Darth Vader and assorted Disney witches. Indeed, Disney has a propensity for using leather on its baddies, which should suggest the extent to which the material has become a popular signifier of low character."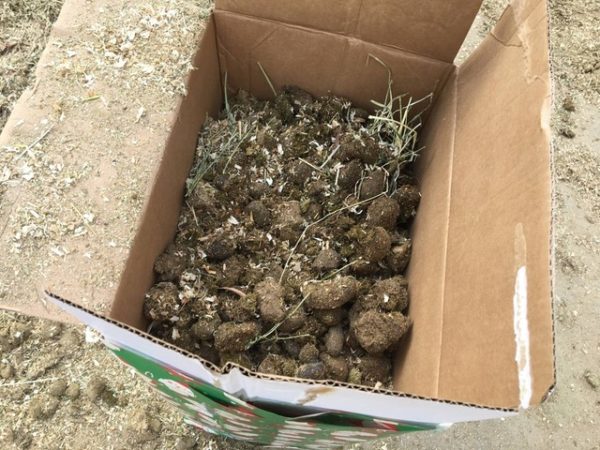 But that ostentatious "greed is good"  display was not the last straw for Los Angeles County psychologist Robert Strong: it was the recently passed tax bill. As a sign of political protest, Strong collected a batch of horse manure and left it as a festively-wrapped Christmas package outside Mnuchin's Bel-Air home.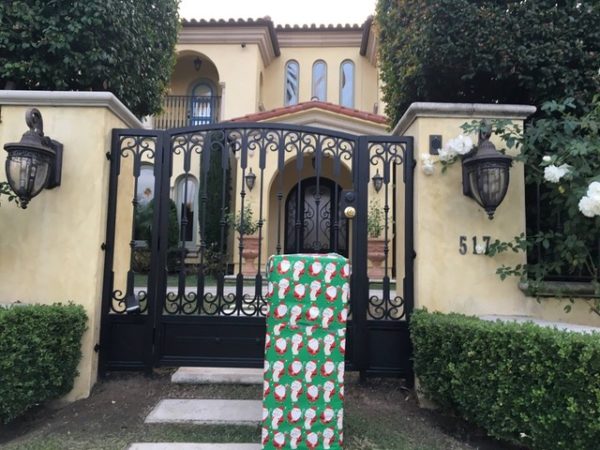 Strong also posted a number of photos of his "Secret Santa project" on Facebook and Twitter documenting what he called his frat-boy style "prank."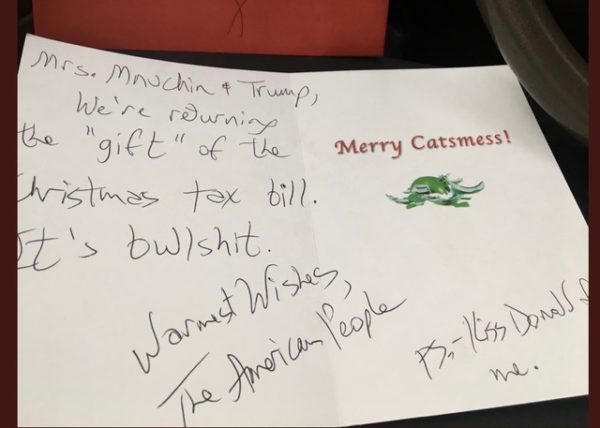 One photo showed an envelope addressed "To Stevie." Another photo showed a note saying "Merry Catsmess!" addressed to Mrs. Mnuchin & Trump." It reads: "We're returning the 'gift' of the Christmas tax bill. It's bullshit. Warmest Wishes, The American People," A postscript requests they kiss Trump for him.
Strong posted a YouTube video on Christmas Day calling himself "the prophet of poo." He reminds people that "the prophets of old often did shocking things to highlight the injustice." And for him, "that was delivering a gift-wrapped box of [horse manure] to parallel the idiocy of the complete … bill that's been passed."
"The thing I live by is a rule of transparency and I was exercising my First Amendment rights," Strong told AL.com, the Alabama outlet first to discover his identity. "A few years ago when [a Supreme Court ruling] said that corporations are persons and money equals free speech, that is so absurd and my rule of thumb is now that if corporations are free speech, then so is horses***t."
The Secret Service acknowledged they have investigated the incident but have not made an arrest. "The United States Secret Service takes all threats, both alleged and confirmed, seriously," public affairs specialist Cody Starken wrote in an email to the LA Times.  "As a matter of practice we do not comment on our protective intelligence, possible criminal investigations, and interviewing practices."
Strong told AL.com that he intended to inspire others to engage in political activism. "The fact that [Republicans] can be so brazen and act with such impunity tells me that we have to be more brazen with our activism and maybe a bit more aggressive," he said.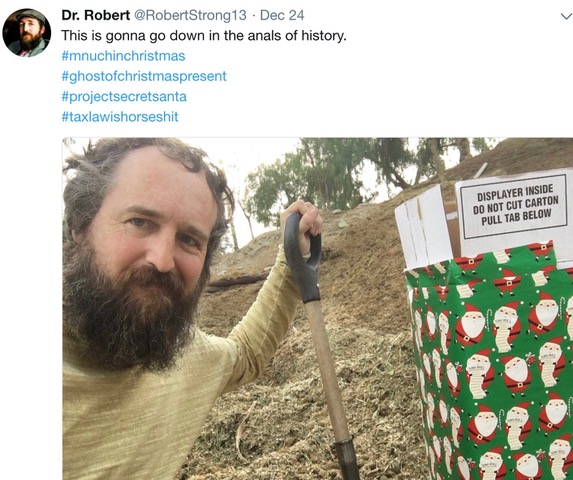 DeSantis targets Orlando non-profit over holiday drag show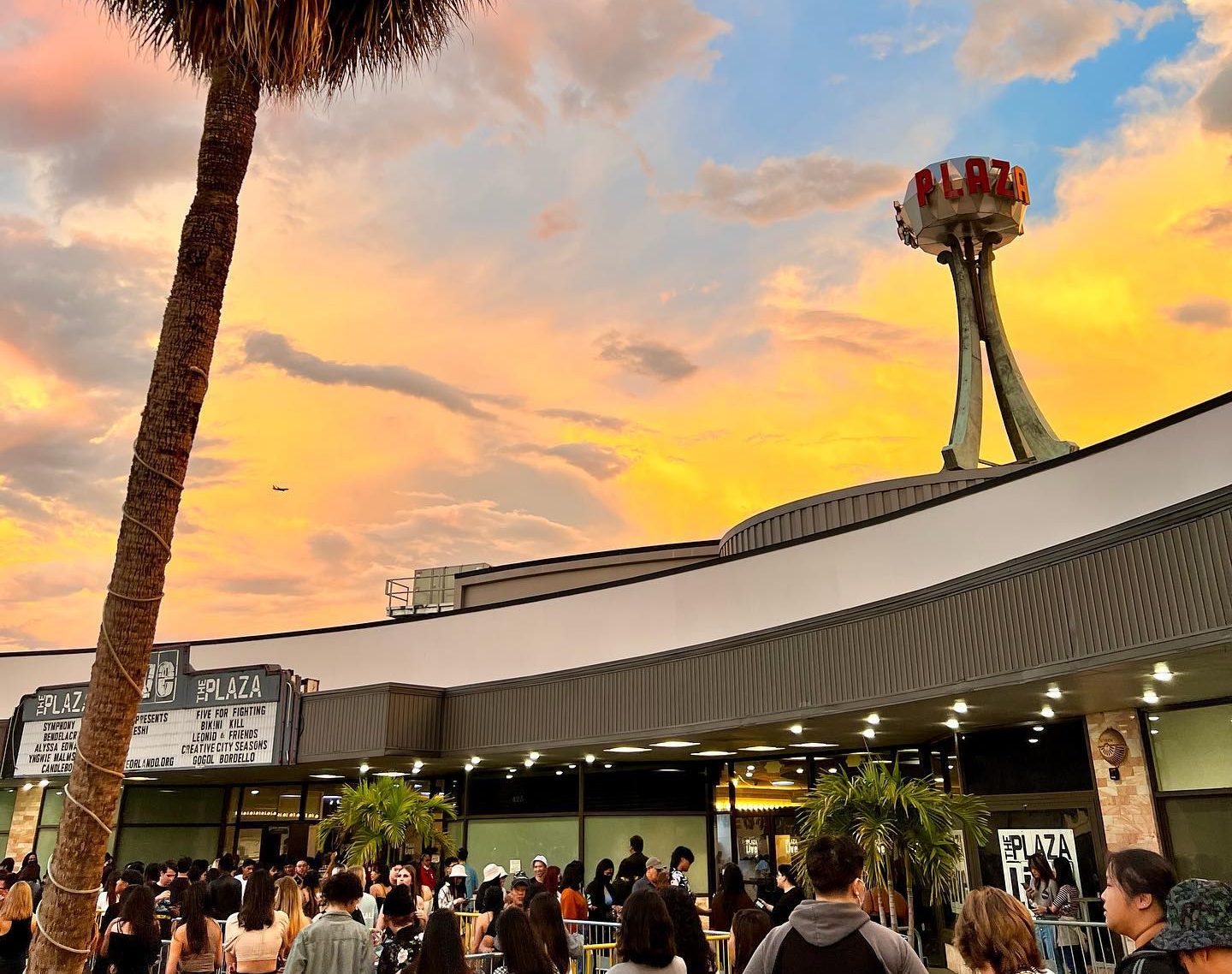 ORLANDO – Florida's Republican Governor Ron DeSantis escalated his war on the state's LGBTQ+ community ordering a state agency to launch a complaint against a Orlando non-profit over a drag holiday event it hosted in which children under age 18 were allowed to attend.
The state's Division of Alcoholic Beverages and Tobacco under the Department of Business and Professional Regulation filed the complaint on Friday against the Orlando Philharmonic Plaza Foundation alleging the foundation violated Florida law in allowing for a person to "commit lewd or lascivious exhibition" in the presence of an individual who is less than 16 years old. 
"A Drag Queen Christmas" was hosted by the foundation on Dec. 28 and during the performance sold alcoholic drinks at its Plaza Live venue. In the complaint, the agency states that the foundation used "Christmas-themed promotional materials" that did not give advance notice of the "sexually explicit nature" of the show's contents.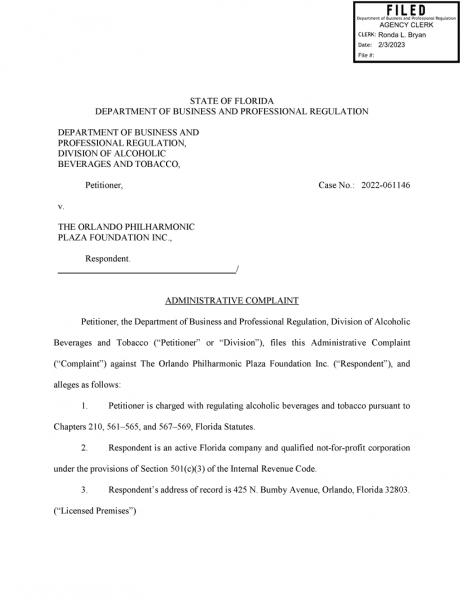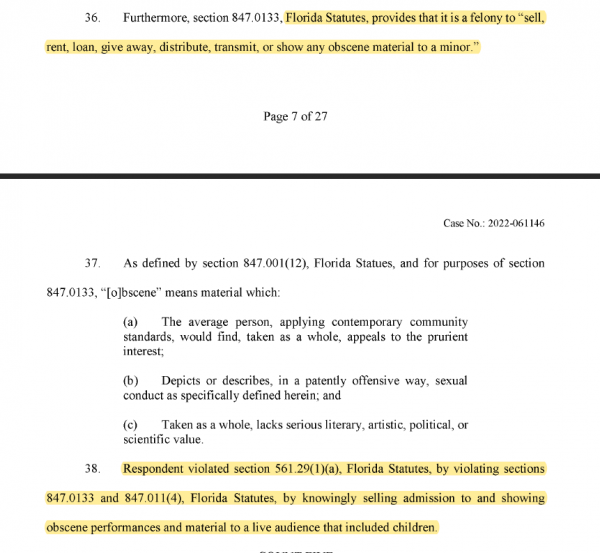 The complaint also states that the division sent the foundation a letter ahead of the show saying "sexually explicit drag show performances constitute public nuisances, lewd activity, and disorderly conduct when minors are in attendance" and the foundation's license could be subject to penalties if it did not ensure minors could not attend the event.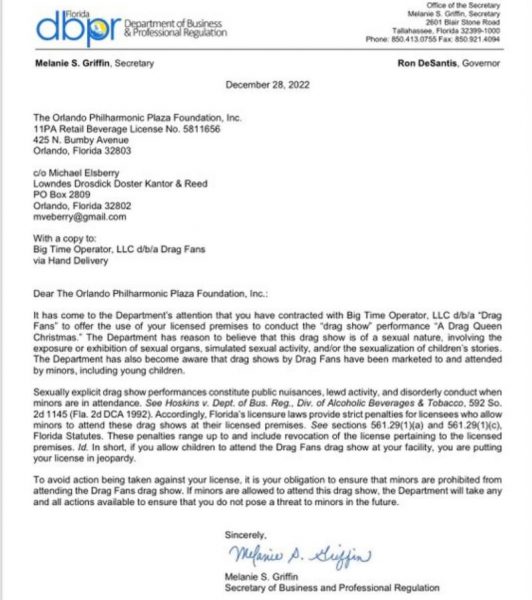 In its capacity as a regulator of alcohol, the division attempting to revoke the foundation's liquor license for six alleged counts of violating Florida statutes. 
When asked about the move by the DeSantis administration targeting the non-profit, Bryan D. Griffin, the spokesman for DeSantis said "Governor DeSantis stands to protect the innocence of children, and the governor always follows through when he says he will do something."
Orlando Weekly writer Matthew Moyer noted that The Plaza Live — besides serving as the performing home base of the Orlando Philharmonic — hosts a robust slate of touring bands, comedians, YouTubers and, yes, drag performers.
State Rep. Anna Eskamani released a statement to Orlando Weekly late Friday afternoon, condemning the state's actions in no uncertain terms. "Governor Ron DeSantis' culture wars are destroying people's jobs and livelihoods. The very notion of shutting down a small business over a drag show is insane and extreme," said Eskamani. "In the United States we do not allow the government to determine what we can read, see or hear or who we can gather with. Targeting drag performances limits everyone's freedom of speech and is all a part of the Governor's sick anti-LGBTQ+ agenda."
This is about dehumanizing LGBTQ people and targeting them for retribution by the state by portraying LGBTQ people as abberant and deviant. It's absolutely disgusting and should not be tolerated.

— Alejandra Caraballo (@Esqueer_) February 3, 2023
DeSantis previously filed a complaint against a popular restaurant and pub in the Miami's Wynwood neighborhood in July, alleging that it violated a public decency law in allowing children to attend a drag show.
The R house, is a unique casual fine dining establishment and lounge with an integrated gallery right in the heart of the vibrant Miami-Wynwood arts district named for Rocco Carulli, the executive chef as well as creator of the restaurant. The R House identifies itself on its Facebook page as "the proud home of South Florida's most popular weekend drag brunches! Make some time to check us out and experience R House."
The complaint was filed by the Department of Business and Professional Regulation on asking that the R House restaurant is a declared a public nuisance and has its liquor license revoked. 
According to the South Florida Sun Sentinel, the complaint was issued after a video of a recent performance at the bar's drag brunch went viral. A topless drag queen wearing lingerie stuffed with money can be seen in the video attempting to dance with a young girl, who the DPBR estimates is "between three and five years old." Twitter account "Libs of Tik Tok" originally found the footage on Tik Tok, posted by a user who wrote, "Children belong at drag shows!!!! Children deserve to see fun & expression & freedom."
The department cited multiple incidents of inappropriate drag performances with kids in the audience, including one in which a child "between the ages of ten and twelve" was "seen recoiling and turning away in her seat as a Brunch performer climbed on the back of the child's bench, squatted, and gyrated a couple of feet above the child's head."