Trump fires all members of HIV/AIDS council without explanation
Action comes weeks after Trump's gay sanitized World AIDS Day proclamation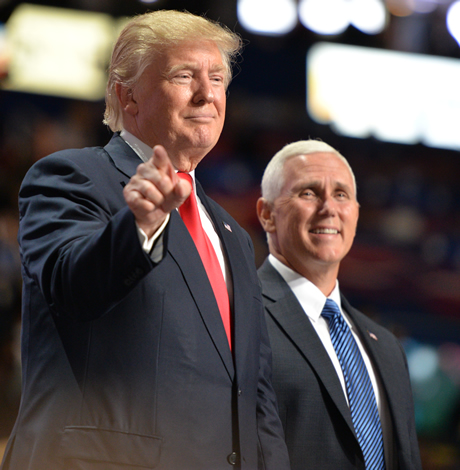 With no explanation, the White House has terminated members of the Presidential Advisory Council on HIV/AIDS amid widespread discontent with President Trump's approach to the epidemic.
After six members of PACHA resigned in June, the White House on Wednesday terminated the remaining 16 members without explanation via a letter from FedEx.
Scott Schoettes, a Chicago-based HIV/AIDS activist and senior attorney for Lambda Legal, was one of the six who resigned in June over Trump's inaction on HIV/AIDS and said on Twitter the remaining members were fired.
"No respect for their service," Schoettes said. "Dangerous that #Trump and Co. (Pence esp.) are eliminating few remaining people willing to push back against harmful policies, like abstinence-only sex ed."
Remaining #HIV/AIDS council members booted by @realDonaldTrump. No respect for their service. Dangerous that #Trump and Co. (Pence esp.) are eliminating few remaining people willing to push back against harmful policies, like abstinence-only sex ed. #WeObject #PACHA6 #Resist

— Scott A. Schoettes (@PozAdvocate) December 28, 2017
One source with knowledge of PACHA said many council members were terminated even though additional time remained on their terms as advisers.
Gabriel Maldonado, CEO of the Riverside, Calif.,-based LGBT and HIV/AIDS group Truevolution, was a remaining member of PACHA and confirmed they were fired, but said the "explanation is still unclear."
"I can only speculate," Maldonado said. "Like any administration, they want their own people there. Many of us were Obama appointees. I was an Obama appointee and my term was continuing until 2018."
Maldonado said "ideological and philosophical differences" with the administration are a potential reason for the terminations.
As an example, Maldonado cited a recent Washington Post report the Centers for Disease Control is banned from using words like "diversity" and "transgender" in budge documents. The CDC director has denied those words are banned.
"I was co-chair of the disparities committee, so much of my advocacy and policy references surrounded vulnerable populations, addressing issuing of diverse communities, specifically looking at the impacts of the LGBT community, namely, the disproportionate impact of HIV and AIDS to people of color, gay men, transgender women," Maldonado said. "And a lot of those key vulnerable populations are not being prioritized in this administration."
Maldonado added he intends to publish an open letter to the community about his termination on Friday.
Created in 1995, PACHA has provided advice starting in the Clinton administration and into the George W. Bush and Obama administrations on policy and research to promote effective treatment and prevention for HIV — maintaining the goal of finding a cure.
In September, Trump signed an executive order that renewed PACHA along with 31 other presidential bodies for an additional year.
Trump's termination of council members isn't a first time an administration cleaned house on PACHA. The Obama administration eliminated all of George W. Bush's appointees before making new appointments.
But Maldonado said the termination of PACHA members during the Trump administration is only partially consistent with the Obama years.
"It is common for appointees to be terminated and for folks to kind of want their own people in," Maldonado said. "I think where the discrepancy comes in is why a year later, No. 1? Two, many of us, our terms were over earlier this year and we were sworn back in, and three were stayed on nearly four months after an executive order was signed continuing the council."
In June, six members of the PACHA resigned the posts in protest over what they called inaction from Trump on the global HIV/AIDS epidemic. An estimated 1.2 million people have HIV/AIDS in the United States and 37 million have the disease worldwide.
Chief among the reasons was the absence of leadership at the White House on HIV/AIDS. To this date, the White House has yet to appoint a director of the Office of National AIDS Policy, which was one of the reasons the six members of PACHA resigned in June.
Trump's fiscal year 2018 budget proposal also sought massive cuts to HIV/AIDS programs, including $150 million on HIV/AIDS programs at the Centers of Disease Control and more than $1 billion in cuts from global programs like PEPFAR Global Fund to Fight AIDS, Tuberculosis & Malaria. The Republican-controlled Congress has thus far continued to fund these programs at previous levels.
Maldonado noted the PACHA terminations are taking place at the year's end after the June resignations, which he said is "a little too coincidental."
"The timing is a little bit unorthodox compared to what the Obama administration's approach was," Maldonado said.
Maldonado said he represented a younger demographic on PACHA as the only member under the age of 30, which he said is where the majority of new HIV infections are occurring, and as a young, black gay man.
"I just am coming to the acknowledgment that the traditional tactics of politicking and policy and strategy and negotiation, the kind of standard tools that we're trying to use, that the status quo is no longer acceptable," Maldonado said. "The tactics that we had are kind of obsolete, and now we need to craft new strategy to address the troubling and unsettling revelations, particularly around the silence and inaction that have taken place around HIV and AIDS."
Since the resignations in June, Trump has made public statements on HIV/AIDS consisting of proclamations on National HIV Testing Day and World AIDS Day. Neither statement includes a explicit mention of LGBT people, who are considered to have face the brunt of the disease.
The White House didn't immediately respond to a request to comment Thursday evening on the terminations.
New appointments may be coming soon. The Washington Blade reported in October gay Republicans familiar with HIV/AIDS issues and LGBT people have been among those contacted by a Trump administration official for possible appointments to PACHA.
$48 million earmarked for HRSA centers in effort to beat HIV/AIDS
"Community health centers are often a key point of entry to HIV prevention and treatment services, especially for underserved populations"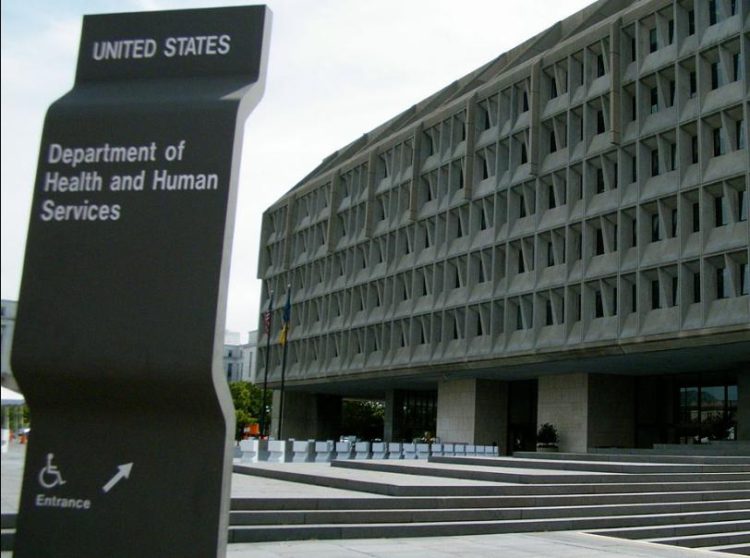 WASHINGTON – The Biden administration has awarded more than $48 million in allocations earmarked to medical centers under Health Resources & Services Administration in localities with high incidents of HIV infection as part of the initiative to beat the disease.
Xavier Becerra, U. S. Secretary of Health and Human Services, in a statement said that the contributions are key component of the initiative, which is called "Ending the HIV Epidemic in the U.S." and seeks to reduce new infections by 90 percent by 2030.
"HHS-supported community health centers are often a key point of entry to HIV prevention and treatment services, especially for underserved populations," Becerra said. "I am proud of the role they play in providing critical services to 1.2 million Americans living with HIV. Today's awards will ensure equitable access to services free from stigma and discrimination, while advancing the Biden-Harris administration's efforts to ending the HIV/AIDS epidemic by 2025."
The $48 million in government spending allocations went to HRSA centers 71 HRSA-supported health centers across 26 states, Puerto Rico and D.C. — areas identified with the highest rates of HIV infections — to expand HIV prevention and treatment services, including access to pre-exposure prophylaxis (PrEP) as well as outreach and care coordination, according to HHS.
The Ending the HIV Epidemic was set up under the previous administration, which made PrEP a generic drug after an accelerated effort and set a goal of beating HIV by 2030. Biden has continued the project, after campaigning on beating HIV a full five years earlier in 2025. Observers, however, are skeptical he can meet that goal.
Diana Espinosa, acting administrator for the Health Resources and Services Administration, (HRSA) said in a statement the $48 million will go a long way in reaching goals to beat HIV/AIDS.
"We know our Health Center Program award recipients are well-positioned to advance the Ending the HIV Epidemic in the U.S. initiative, with a particular focus on facilitating access to PrEP, because of their integrated service delivery model," Espinosa said. "By integrating HIV services into primary care, and providing essential enabling services like language access or case management, HRSA-supported health centers increase access to care and improve health outcomes for patients living with HIV."
Surviving Voices, "Substance Users, the Recovery Community & AIDS
The Surviving Voices storytelling initiative is being recognized for its powerful work in helping tell the story of AIDS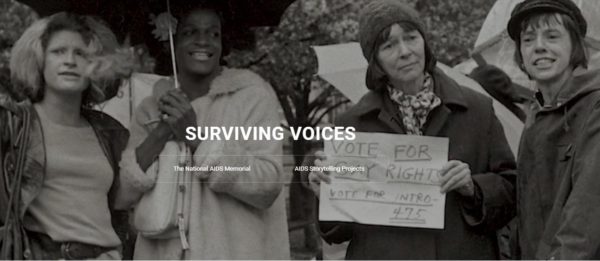 SAN FRANCISCO – The National AIDS Memorial Surviving Voices storytelling initiative is being recognized for its powerful work in helping tell the story of AIDS through the voices of survivors of the pandemic, now in its 40th year.
More than 700,000 U.S. lives have been lost since the first cases of AIDS were first reported in 1981. Today, more than 1.2 million people are living with HIV, with a disproportionate impact in communities of color and in southern U.S. states.
The Memorial has officially released its most recent mini-documentary, "Substance Users, the Recovery Community & AIDS" following exclusive screenings at two LGBTQ+ film festivals – Frameline45 and SF Queer Film Fest 2021. The mini-documentary, along with deep dive personal interview segments with survivors and advocates, can be viewed on the Memorial's website at www.aidsmemorial.org.
"The National AIDS Memorial is honored to have our Surviving Voices mini-documentary featured at these influential film festivals," said Chief Executive John Cunningham. "It speaks to the important work our organization is doing to share these powerful personal stories of hope, resilience and the journey of survivors around the issue of HIV/AIDS and addiction in an authentic and powerful way."
"Substance Users, the Recovery Community & AIDS" focuses the camera on the unique challenges of HIV/AIDS faced by this community. Through personal stories of survival, the film powerfully captures the journey of AIDS advocates and those of individual survivors living with HIV/AIDS who have struggled simultaneously with the disease of addiction, in raw, honest and forthright conversations. It depicts their individual strength, power, hope and resilience, the importance of community, spirit, self-respect, and the will to live with dignity and pride. It also shows their vulnerabilities, the shame, denial, stigma, and hopelessness they have experienced.
As Queer Chaplain Bonnie Violet Quintana shares, "I can be as I am. Me getting HIV. Me being in recovery – all of that is a big part of Me."
The National AIDS Memorial's Surviving Voices mini-documentaries are produced and directed by Jörg Fockele and funded through a grant by Chevron, a long-standing partner of the National AIDS Memorial. Community partners include the San Francisco AIDS Foundation, The Elizabeth Taylor 50-Plus Network, Stonewall Project and the Castro Country Club.
"We believe in the power of storytelling and the lessons it can teach current and future generations," said Huma Abbasi, General Manager, Health & Medical at Chevron. "Our long-time support for Surviving Voices is part of our commitment to sharing the very human experiences that have shaped 40 years of the AIDS epidemic. At Chevron, our success is tied to the progress and prosperity of the communities where we operate. In line with the U.N. Sustainable Development Goals, we believe that healthy, educated communities are critical to that success."
Surviving Voices is a program of the National AIDS Memorial created to ensure the myriad stories and lessons of the epidemic are captured, curated, and retained for current and future generations. "Substance Users, the Recovery Community & AIDS" is the sixth film produced in this multi-year oral history initiative, which also includes "The Transgender Community & AIDS," "The A&PI Community & AIDS," "Women & AIDS," "The National Hemophilia Community & AIDS," and "The San Francisco Leather Community & AIDS."
"I hope that these mini-documentaries will be as inspiring for current and future generations confronting their own challenges as they were for us when we filmed them," said Fockele.
Learn more about the Surviving Voices, the National AIDS Memorial, its mission, programs and how to provide support at www.aidsmemorial.org.
Surviving Voices Mini-Documentary: Substance Users, Recovery Community and AIDS:
Governor Newsom signs HIV & Aging Act authored by Sen. John Laird
Sponsors of SB 258 include Equality California, AIDS Project Los Angeles (APLA) Health, Services & Advocacy for GLBT Elders (SAGE)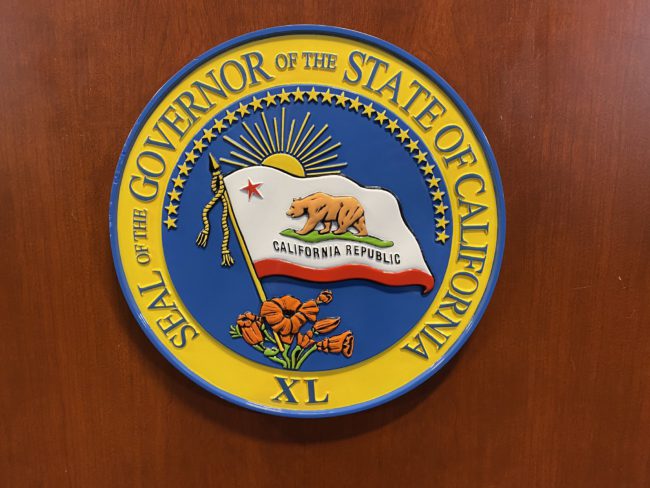 SACRAMENTO – On Friday Governor Gavin Newsom announced the signing of Senate Bill 258, the HIV & Aging Act, authored by Senator John Laird (D – Santa Cruz). Senate Bill 258 will ensure HIV+ seniors are included in the definition of "greatest social need".
"When I was the Santa Cruz AIDS Agency Director in the 1980's, it was our dream to have people living with HIV live into old age," said Senator Laird. "To be very clear, this group was not supposed to age. Governor Newsom signing the HIV & Aging Act is a historic moment for the LGBTQ community, and all those who have been affected by the HIV crisis."
With the recent advancements in HIV treatment, people with HIV can keep the virus suppressed and live long and healthy lives. For this reason, the number of HIV positive older people is increasing. According to a 2018 California HIV Surveillance Report published by the California Department of Public Health, over half of the people living with the virus in California are now aged 50 years or older. This same report shows that 15 percent of newly diagnosed patients were age 50 and older in that same year.
Sponsors of SB 258 include Equality California, AIDS Project Los Angeles (APLA) Health, Services & Advocacy for GLBT Elders (SAGE), and the Los Angeles LGBT Center.

Equality California Legislative Director Tami A. Martin notes, "After surviving the darkest days of the AIDS epidemic, many Californians living with HIV are now over the age of 50, but in dire need of support. Thanks to Governor Newsom, Senator Laird and HIV advocates, the Golden State will now make sure that our elders living with HIV have access to food assistance, job training, transportation or any other vital services. We applaud Governor Gavin Newsom for signing the HIV & Aging Act into law, making California just the second state to ensure older Californians living with HIV don't just continue to survive, but thrive."
"Thanks to effective treatments, people with HIV are living longer than we could have ever imagined just a few decades ago and now a majority of people with HIV in California are over 50 years old. Unfortunately, our current health and social service systems are not yet prepared to address the unique needs of this population," APLA Health Chief Executive Officer Craig E. Thompson said adding; "Many older people with HIV are long term survivors of the AIDS epidemic. They have lost countless loved ones and entire networks of social support. They also continue to face discrimination and alarming levels of stigma. We thank Senator Laird for his leadership on this historic bill to ensure that people aging with HIV have the resources and support they need to thrive and age with dignity."
"We must ensure that LGBTQ seniors have the affirming care and support so they can age in peace with dignity," stated Laird. "It's incumbent upon us to not force individuals back into the closet for them to access adequate care. Once again, I'd like to applaud the Governor for his continued support of the LBGTQ community and to my colleagues for making this a priority bill."
The HIV & Aging Act received unanimous bipartisan support through both chambers of the Legislature and is a legislative priority for the California Legislative LGBTQ Caucus.
Senate Bill 258 will go into effect January 1, 2022.